[Shortform]WebtoonArtist,Sakon Details
Discover what it takes to create a captivating webtoon
with vivid storytelling and dynamic action scenes
full of drama & emotion.

This class covers every step of transforming
a written script into an entire webtoon.

You'll learn to create a detailed storyboard,
how to enhance the impact of each webtoon panel,
use color to express drama & emotion, and
create an engaging scene through rendering, VFX, and SFX.

Illustrator Sakon will answer questions
about the webtoon industry and share
exclusive insider insights, so don't miss out!

Content
Length: 10 videos
Difficulty: Basic
Unlimited views

Video Details
Audio: English

Software Required
Adobe Photoshop

Perks
1. Final Illustration (psd)
2. Sample Scripts for Comic
3. Sample Storyboards
4. Sample Webtoon Panel
Expert Webtoon Artist
Sakon's Profile & Portfolio
※ This portfolio includes fan art and commissioned works.
Why Take This Class?

This class is perfect for students
who aspire to work in the webtoon industry.

Webtoon Artist Sakon, an industry expert with
5+ years of experience, will share all their insider
knowledge & skills to help you achieve your goals.

You'll learn about webtoon publishers,
evaluate working independently vs. in a studio,
and learn about teamwork, roles, and jobs.

Take this class packed with professional insight
to set your foot in the webtoon industry with Coloso today!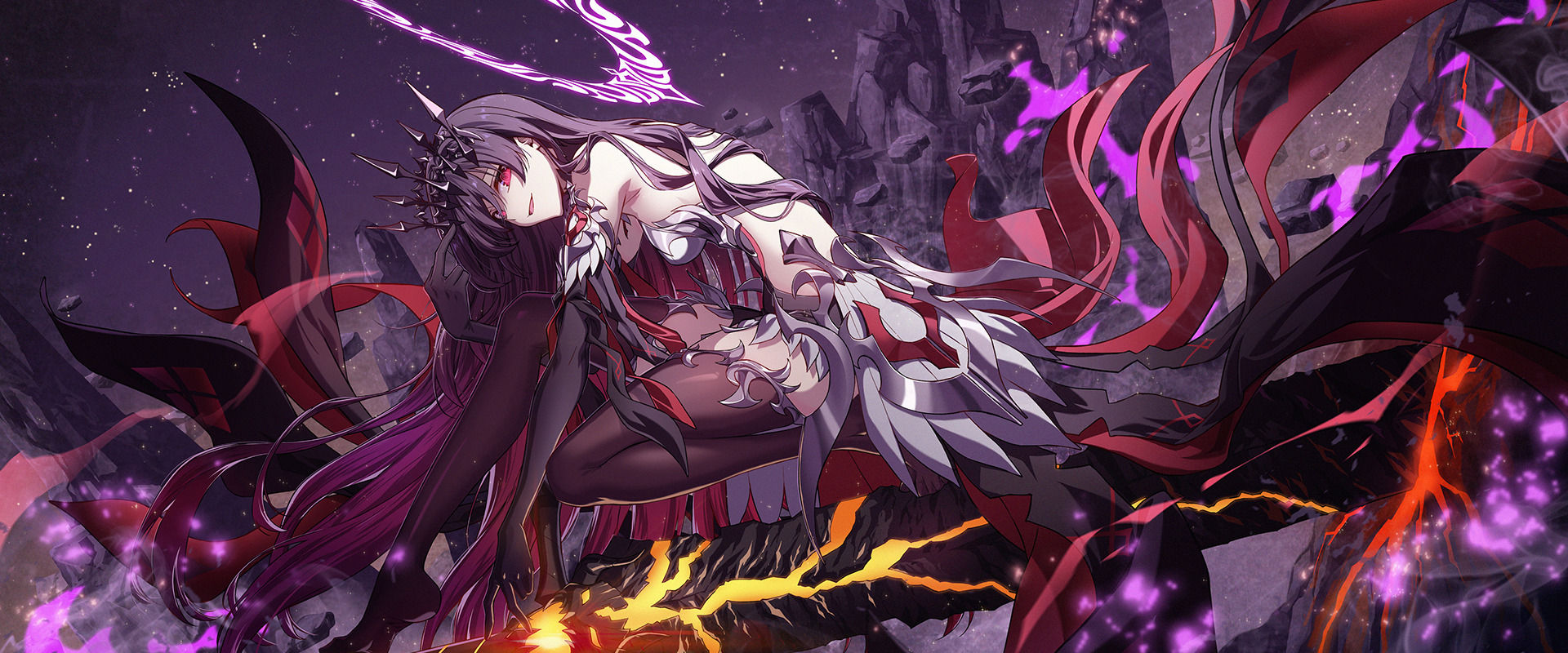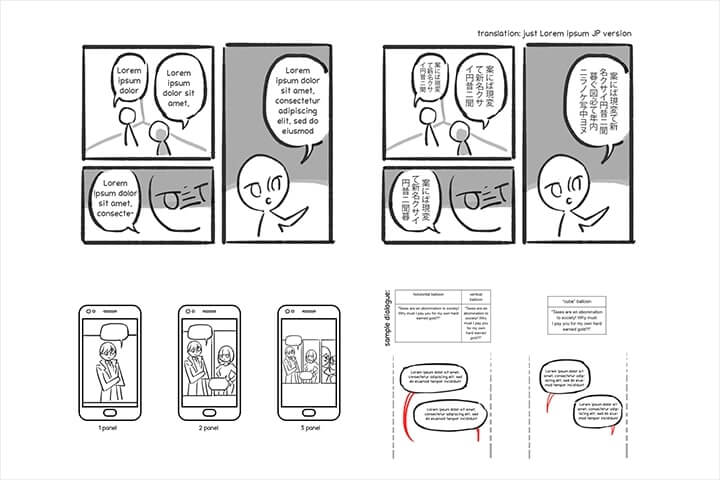 Layout & Fundamentals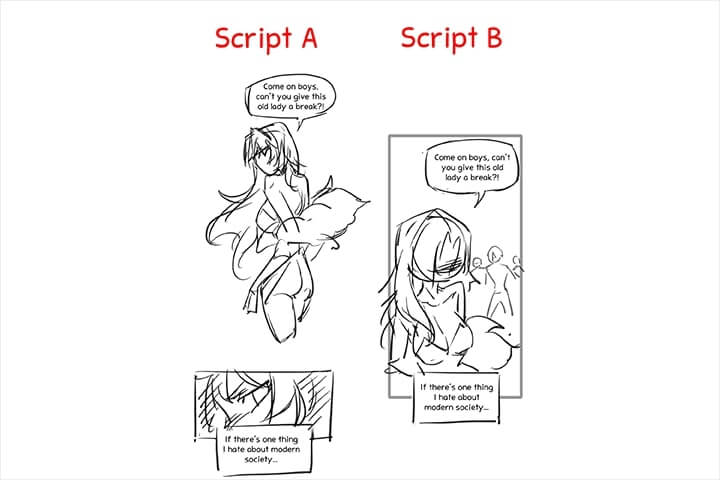 Script Analysis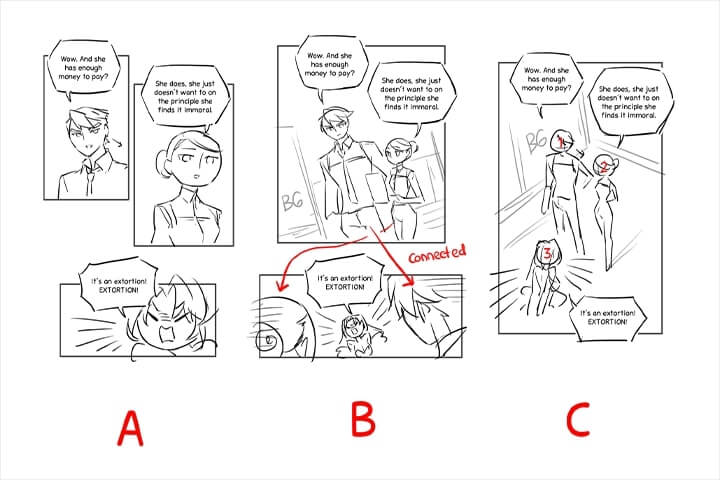 Storyboarding with Tools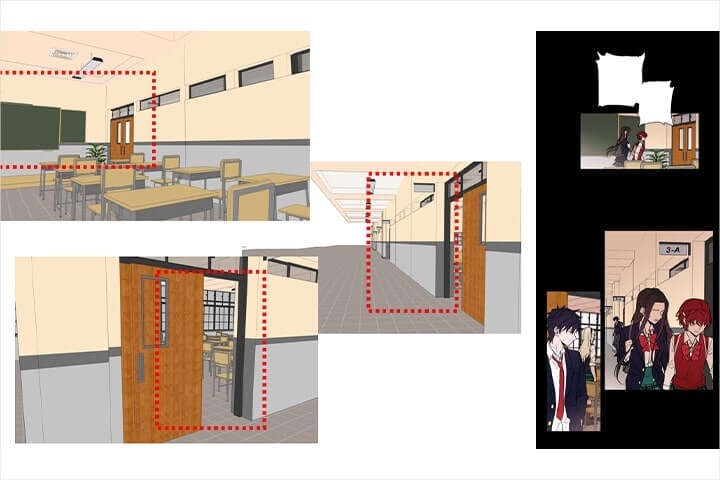 3D Assets & Utility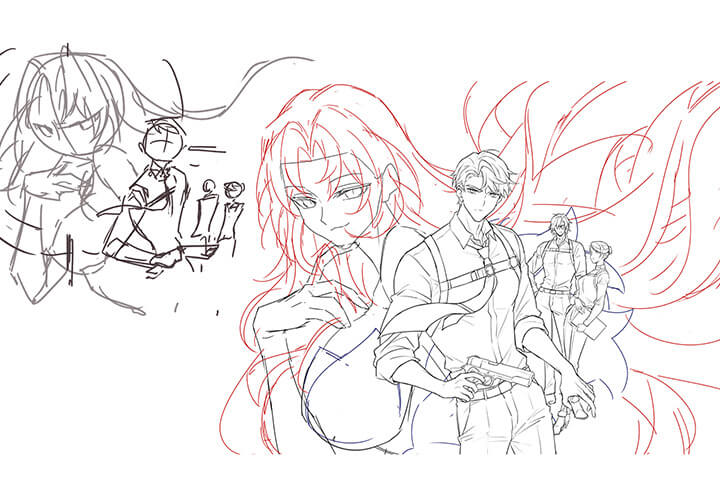 Sketching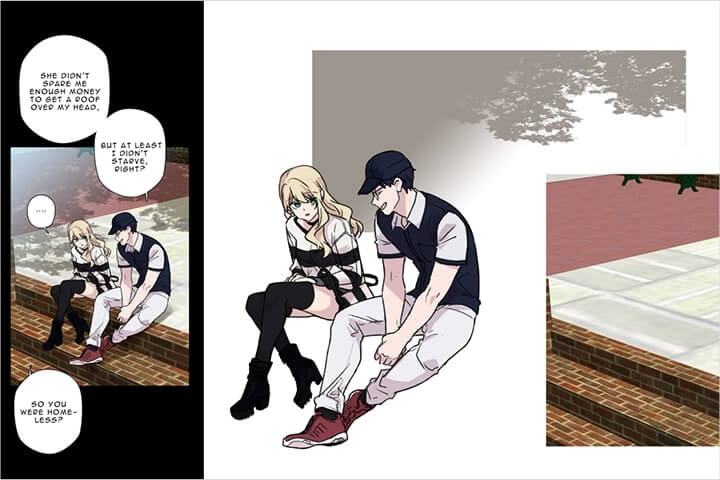 Rendering
Sakon
Webtoon Artist

Hello! I'm Sakon.
Most people know me
by my fanart project on Twitter,
but I have been in the webtoon industry
for 5 years as a main artist
and assistant before changing my title
back to illustrator.

I have worked on different genres and themes
including action, fantasy, drama, and romance,
so I have a broad scope of knowledge
and skills to share.

For this class, I tried my best to keep it
as simple and practical as possible
so that you can follow the process
regardless of your background and skill.

I hope you enjoy my lecture with Coloso.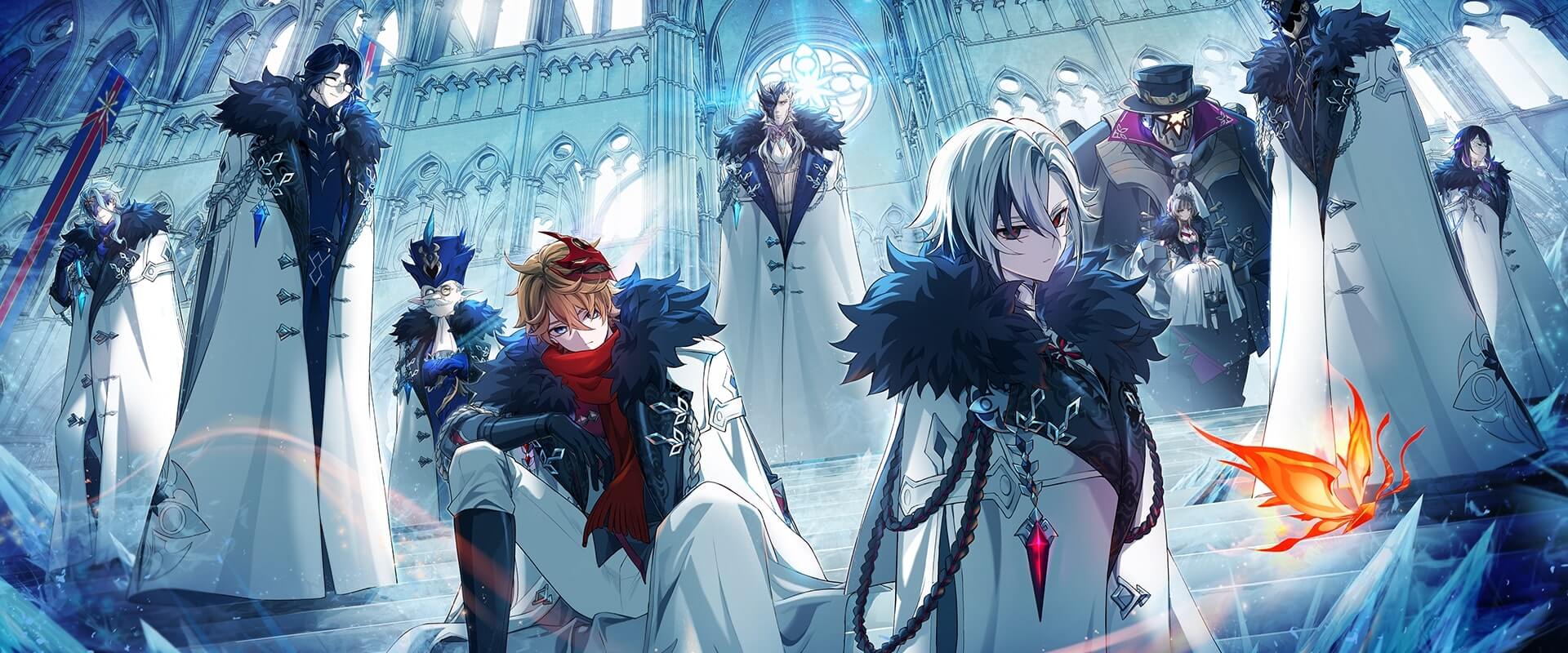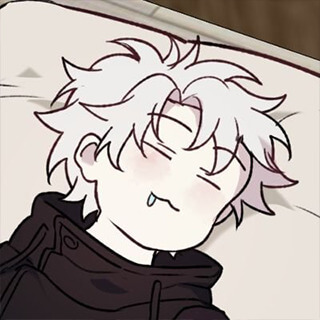 Webtoon Artist
Sakon
[Current]
Illustrator and Webtoon Artist
Recognizable
Projects & Awards
[Award]
Lezhin Comics World Comic Contest (2017) - Winner (3rd place)

[Press]
- HoyoLAB Magazine (24th March 2022)
- Kurasi Warna - 011 by Rimawarna (10th Sept 2017)
- Foreign cartoonists flock to Korea's webtoon industry (4th July 2018)
- [Lezhin Comics Show Me the Webtoon] Fight Against the Monster who Ran Out of the Game 'Freak-Quency' (6th July 2018)
- [Show Me the Webtoon2] Survival Game Between the Monster and the User ˙Freak-Quency˙(17th May 2020)

[Lecture]
Kisai Entertainment Private Coaching @ Jakarta, 14.5.2022


Twitter
Dynamic Composition
Turning a written script into a webtoon is more than just a transition. It's an entire transformation. Learn everything you need to know to transform a script into a webtoon and the elements and tools you need to master to convey the story within webtoon panels.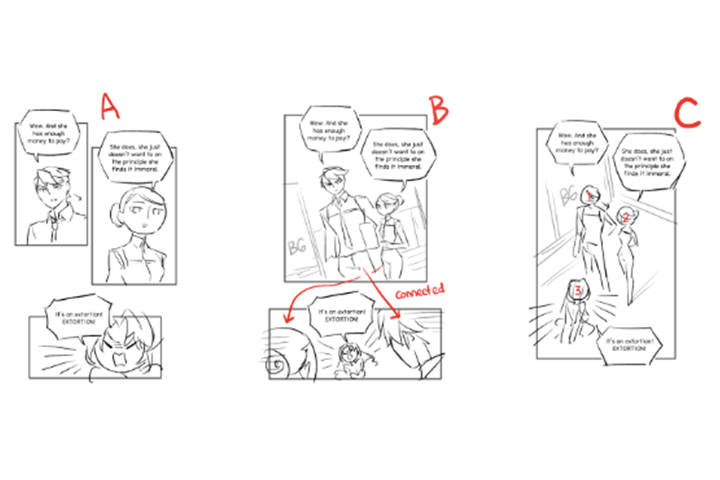 Dramatic Color
Unlike manga, color plays a huge part in webtoons. This class will help you understand the role of colors in making your webtoon more dramatic, emotional, and compelling.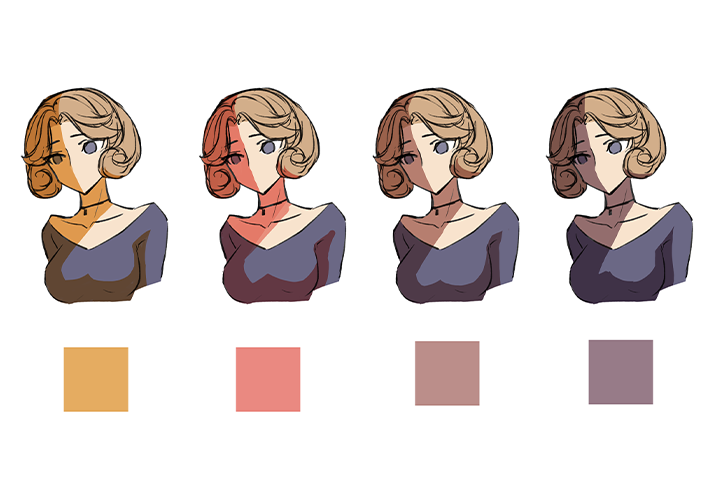 Powerful Storytelling
For better storytelling, you need to make each panel count. Learn various methods and techniques to enhance the impact of each scene and action sequence.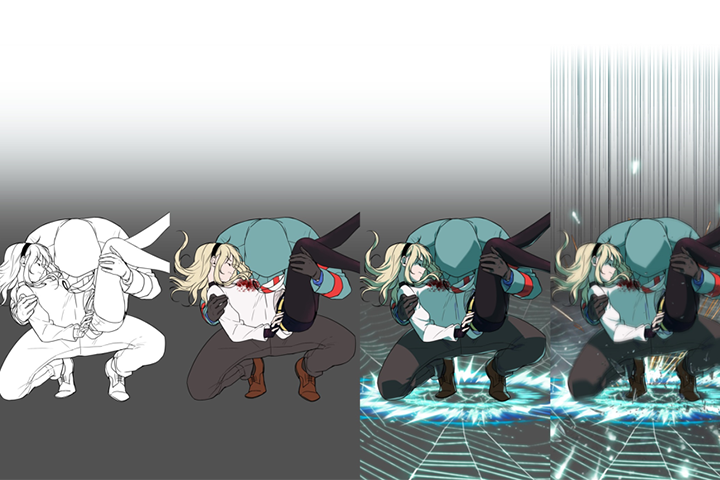 Class Details
You'll Learn
After going over the tools and layout of the webtoon, we will walk through the storyboarding process. From analyzing the script to planning and stylizing the storyboard, you will learn about the different elements you need to consider.

Being a webtoon artist means constantly fighting deadlines. With that said, 3D Assets are a groundbreaking tool in the webtoon industry. Learn how to use these 3D Assets as a guide tool for illustratoin and save your time and resources.

How much do you know about the webtoon industry, and what would you like to know? In this class, I covered as much information as possible, from webtoon publishers and studios to payment options. I'll answer questions you couldn't ask other webtoon artists in the industry.
Unlimited Access
Best Price
Buy now, get unlimited access.
(자동 구성) 가격이 인상됩니다.
This special offer ends soon.
Buy now and save!
01. Orientation
Introducing your instructor
What you will learn based on my workflow
Helpful websites and resources
02. Understanding Reader Behavior and the Webtoon Format
Reader behavior
Manga vs. Western comic
Determining the canvas ratio and font size
Language & balloon dialogues (vertical & horizontal)
Layers, files & folder management
Checking the template draft on a web view
SECTION 03. Storyboarding
03. Script to Storyboard Transition 1
Script types (details & complexity in narration)
Storyboard templates and styles
Distribute & Input: Texts and dialogues
Z scheme: "The flow"
Readability: Ballon dialogues, characters, and composition
Exploring camera angles & shots
Panel size
04. Script to Storyboard Transition 2
Making a good transition (time/place)
Action choreography (moving, sequence)
Utilizing scrolling effect
Using dramatic expression moment
Using freeze panels
Making a dynamic composition
Placing a background on the storyboard
SECTION 04. Resources and Tools
05. Exploring Resources
Finding & utilizing 3D assets
Setting models (style, shadow, angles)
Moving, grouping & cropping views
Exporting & setting resolutions
Placing panels
06. Sketch, Lineart, and Render
Using 3D head/body for the base
Making personalized assets
Line weight
Stylizing panels for comedy purposes
SECTION 05. Finishing the Illustration
07. Render
Exploring render types
Understanding the color value
Color: Warm vs. cold
Making normal vs. dramatic shadows
Character with background: Blending vs. separating
08. VFX
Layer modes
Layer masks
Smart objects
Setting layers & using outer glow
Motion and blur effect
Action mode
Making effect (shape, color, influence)
09. SFX
English onomatopoeia for webtoon
Writing SFX (type) vs. hand-writing
Kakeami and shoujo brush effect
Slicing webtoon
Choosing the chapter thumbnail
Making a cool cover art
SECTION 06. Being a Webtoon Artist
10. Finale
Introduction to Webtoon Industry
How to publish your comics
Minimum guarantee and sharing profit.
Recruitting assistant.
Making timeline and work schedule.
How to be make it sustainable.
*The release date of this class, curriculum images, and associated content can be changed without prior notice.
Interview with
Expert Webtoon Artist
Sakon

Question.01
Is there a specific reason why you chose this specific topic/themes?


Anyone can start making a webtoon, but not everyone is lucky to have a background or someone to guide them through the process step-by-step. This lack of guidance leads many people to a dark place, where work becomes a slow and confusing process. I want to teach you everything that is involved when making a webtoon.
Question.02
Could you please share how you started your journey in the industry?


In college, my childhood friend who was a passionate writer started making indie visual novels, and I ended up helping her make some background art for her game. In my final year of college, when Lezhin was holding its 3rd "World Comic Contest," it was natural for me to adapt her game story into a webtoon for the contest. As I didn't have any experience making a webtoon then, I didn't know much about it. So debuting as one of the winners (we got 3rd place) and making the chapters was exciting but also a whole learning experience. I needed to figure out many technical aspects by observing and analyzing webtoons I like. Back then, there were only a few learning materials/resources. Due to my health issues, I had to put it on hold in my career as a webtoon artist, but I'm grateful that I have a chance to share my expertise as an instructor and contribute to the webtoon industry once again.
Question.03
Please share your thoughts on the industry's job market and what you see in the industry's future.


Recently, I see a high demand for artists because the webtoon industry often works at a "team" or "studio" level. It requires a lot of people and people with specific specialties. Even if you can't be a "main artist," there are many opportunities in the industry like; editor, manager, art director, 3D, letterer, etc. There are a lot of ways to contribute to the industry. Nowadays you don't even have to go to the office to work. It isn't rare that the team members come from various countries, which is an amazing collaboration.
Required Programs
This course will use Adobe Photoshop & Sketchup.
Please purchase and install these program(s) for an optimized lecture experience.

*These programs and/or materials will not be provided with the lecture.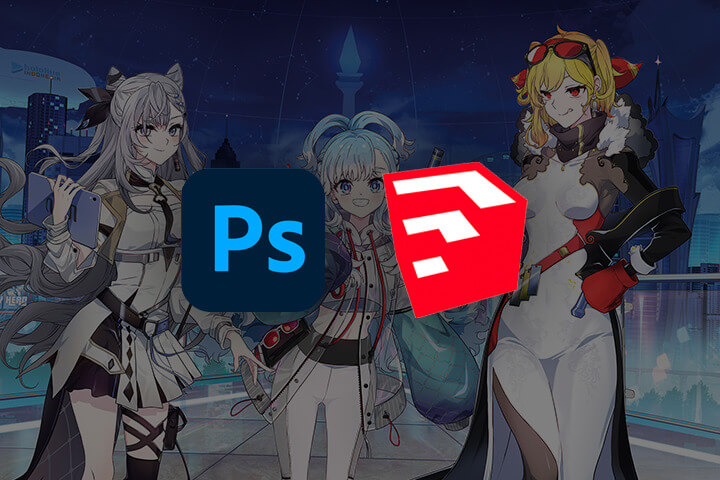 Recommended Class
Like this class?
Then check these out!
[IMPORTANT NOTICE]

*Please note that the information on this page is subject to change without prior notice.
*Would you like to learn more about our refund policy? Please check here.
*Please check our FAQ for Copyright and Proprietary Rights, User-Generated Content, Security, and Violation information.