VFXArtist,Youmgyul_염귤 Details
Class Intro
VFX Artist, Youmgyul
Do you want to become an independent freelancer, and
learn the practical techniques and skills of a VFX Artist?
Then don't miss your opportunity and take a look at how
a popular VFX Artist uses OctaneRender, After Effects,
and C4D to produce a stunning Artwork!
Learn to freely use OctaneRender, that
will determine the quality of your work,
and create the artificial artwork you
envisioned with the class of Youmgyul.

Content
Length: 27 videos (Duration 22h 10m)
Difficulty: Basic
Unlimited views

Video Details
Audio: Korean
Subtitles: English

Software Required
Window10 OS
Cinema4D R23
OctaneRender 2021.1
Adobe After Effects CC 2022

Perks
TBD
Expert VFX Artist
Youmgyul's Profile & Portfolio

Youmgyul
VFX Artist

Hello, I'm Youmgyul, a VFX Artist.

Previously, I have collaborated with
many talented artists and made ads for
Samsung, Kia, Shinhan Life, and more.
And now I'm mainly working on producing
music video VFX,

In this class, I'll teach you various Octane
techniques I've acquired through working on
numerous projects and tips on how to make
live-action VFX with C4D & After Effects.

If you want to use OctaneRender to
improve the quality of your artwork,
and gain expertise through various
work exercises, then this is the
class for you.

I'll give you detailed explanations so
that you'll be able to freely express the
visuals you imagined, after you finish this class.

Exercise 01: Octane Buildup

Exercise 02: MoGraph & Octane Artwork A

Exercise 03: MoGraph & Octane Artwork B
Exercise 04: Color Lighting Artwork C

Exercise 05: Chroma Key Compositing Artwork D

Exercise 06: Underwater Scene Compositing Artwork E
*These are sample images for better understanding.
Improve the Quality of Your Work By Using the Skills of OctaneRender
From the interface, basic usage and principle, to build-up examples to increase proficiency, learn the know-how of the speaker who utilizes Octane Renderer 100%.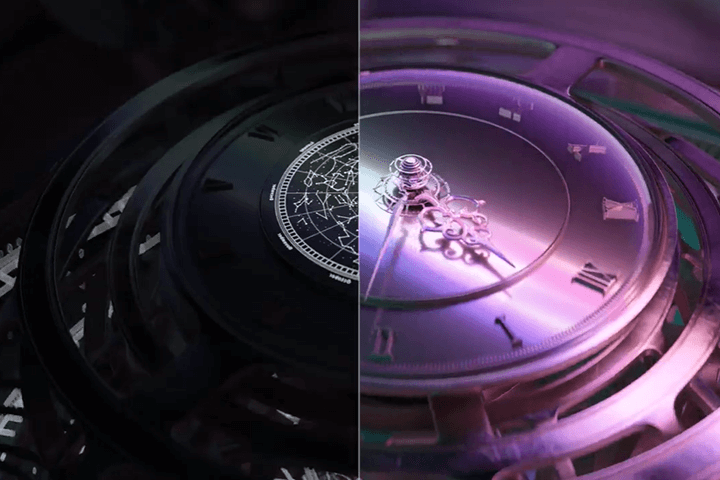 Experience an Attractive Artificial Look Through 5 Different Exercises
We introduce the skills and efficient workflow for realizing unrealistic and unique artistic looks used in various commercial video fields such as music videos and viral videos.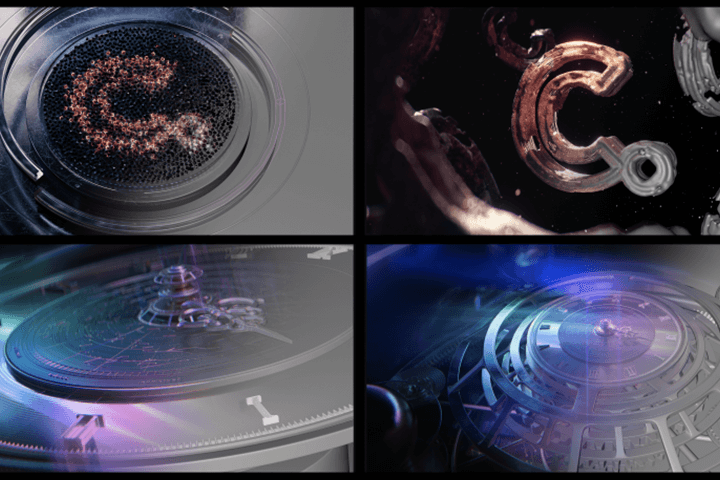 Using After Effects to Create
a Photorealistic Synthetic Artwork
Learn After Effects compositing skills to synthesize 3D artwork created in class based on Chromakey & Underwater shooting.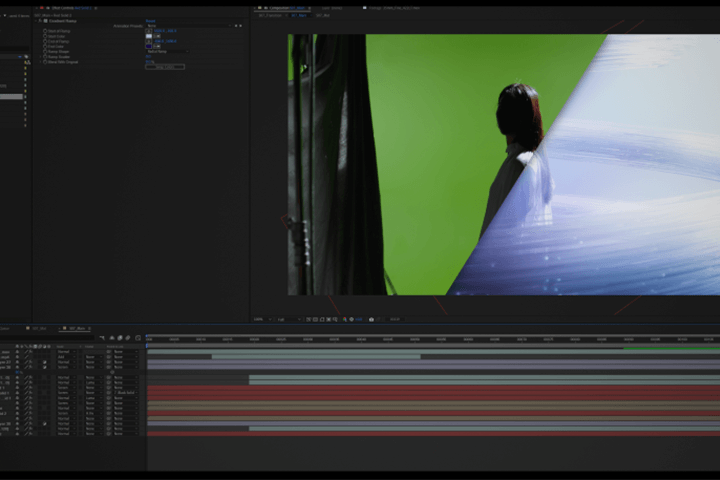 Class Details
You'll Learn
The Key Features of OctaneRender Through 9 Material Buildups

Learn the basic features of OctaneRender, and study the various material properties and essential nodes through 9 build up exercises.

An Understanding of Mograph Effectors And Fields to Fully Utilize Octane Textures

Practice the fundamentals of MoGraph and fields, and learn how to use Octane textures that react to MoGraph animations.

How to Make Objects with Splines and Volume

We'll make an artwork from scratch with cloners & tracers. We'll also study how to combine the Volume Builder and PolyFX to use objects like particles.
How to Use the Noise Node to Create Detailed Texturing and Color Lighting Design

We'll use After Effects to make a custom texture for our color lighting exercise, and we'll use Octane nodes to make a custom HDRI map. During the texturing stage, we'll combine various nodes to make fine undulations and detailed expressions.

Basics of Live Action VFX Compositing With Chroma Key Clips & Underwater Video Resources

We'll use live action footage to design a chroma key matte project and underwater scene in After Effects, and we'll learn the live action VFX process by adding 3D artwork to them.

Learn the Artist's Practical Workflow With a Music Video Case Study

We're revealing stunning visualizing techniques perfected through the artist's vast experience and the entire workflow from planning to post-production with a music video case study.
Unlimited Access
Best Price
Buy now, get unlimited access.
(자동 구성) 가격이 인상됩니다.
This special offer ends soon.
Buy now and save!
01. OT
Instructor Introduction
Class Goals & Expectations
Useful Websites
SECTION 02. First Step Into Octane
02. Octane Basics Step A: Installing and Setting Up
What is OctaneRender?
Hardware Specifications
Install OctaneRender
03. Octane Basics Step B: Launching Octane
The Definition and Principles of Rendering
Octane : Interface
Trying Out Octane
04. Octane Basics Step C: Trying Out Octane Nodes
Understanding 0-1 Float
How To Use the Octane Node Editor
Frequently Used Nodes
05. Octane Basics Step D: Lighting & Camera & Rendering
Octane Light Objects
Octane Camera & Render Settings
VRAM Management & Optimization
SECTION 03. Octane Buildup
06. Octane Build Up A: Texturing Warm-Up
Octane Material Type
Understanding Material Channels
Build Up Scene Setup
07. Octane Buildup B: Glossy, Diffuse, & Specular
Glossy: Shiny Objects
Diffuse: Matte Objects & Emissive Objects
Specular: Transparent Glass & Translucent Objects
08. Octane Buildup C: Metal, Mix, & Universal
Metal: Metallic Objects
Mix: Utilizing Composite & Mix
Universal: The Full Package
SECTION 04. MoGraph & Octane Artwork A
09. Understanding MoGraph & Fields
MoGraph Generator
MoGraph Effector
Applying a MoGraph Field to an Effector
10. Artwork A Buildup: MoGraph Design
MoGraph: Making a Ripple
MoGraph: How to Utilize Modifiers
Octane: Instance Color Node
11. Producing Artwork A Part. 01
Applying The MoGraph Design
Using Dynamics to Add Details
Making a Camera Animation with Target Tags
12. Producing Artwork A Part. 02
MoGraph & Detail Texturing
Gradient & Pattern Light
Camera Settings & Rendering
SECTION 05. MoGraph & Octane Artwork B
13. Basics of Spline Artwork
Using Illustrator Paths
Using Cloners and Tracers to Make a Spline Artwork
Spline & Hair Rendering
14. Artwork B Buildup: Volume & MoGraph Design
Spline & Volume Object Design
MoGraph Design: PolyFX
Particle & Camera Animation
15. Producing Artwork B Part. 01
Texturing & Lighting
Using Instances and Cloners to Add Details
Camera Settings & AOV Rendering
16. Producing Artwork B Part. 02
AE: Install Free Plugins
AE: Lumetri Color Correction
SECTION 06. Color Lighting Artwork C
17. Reference & Lighting Design
Look & Detail Reference Sketch
AE: Color Lighting Texture Setup
18. Artwork C Build Up
Using Stages to Make a Camera Animation
Making the Base Metal Material & Custom HDRI Map
19. Producing Artwork C Part. 01
Color Lighting & Texturing
Anamorphic Camera Setting & Rendering
20. Producing Artwork C Part. 02
AE: Anamorphic Lens Flare
AE: Lens Filter Effects & Correction
SECTION 07. Chroma Key Compositing Artwork D
21. Chroma Key Compositing Buildup
Understanding Chroma Key & Matte
AE: Creating a Matte for Compositing
22. Producing Artwork D Part. 01
Making a Spline Object for Compositing
AE: Layering With a Z-Depth Pass
23. Producing Artwork D Part. 02
AE: Expressing Light Rays & Details
AE: Post-Production & Flare Transition
SECTION 08. Underwater Scene Compositing Artwork E
24. Underwater Scene Design
AE: Making a Guide Scene for Compositing
AE: Expressing Underwater Details
25. Producing Artwork E Part. 01
Setting Up a Clock Object for Compositing
Detail Texturing & Render Settings
26. Producing Artwork E Part. 02
AE: Compositing the Clock Object
AE: Caustics & Post-Production
27. A to Z: VFX Music Video
Case Study : YUKIKA – Insomnia MV VFX From Start to Finish
Interview
with VFX Artist Youmgyul


Question.01
What are the main takeaways
from this class?


You will get an in-depth explanation of the basics and five artwork exercises that you can use after finishing this class. With the AFTER scene files provided and an A to Z case study on an actual music video, you can learn my highly-effective practical workflow.
Question.02
Who would you recommend
taking this class to?


If you want to improve the quality of your artwork with OctaneRender and acquire expertise through various work exercises, this is the class for you. It will be helpful for individual workers who mainly use C4D & Octane and do post-production in After Effects.
Question.03
What is the prospect of the
Motion Graphics/VFX industry?


More virtual technologies using virtual influencers in advertisements and projecting virtual environments in real life are becoming commercialized. And because of this, the demand for motion graphics is expected to grow continuously.
Question.04
What are your strengths
as a VFX artist?


My strengths as a VFX artist are the artificial visuals created through maximizing the strengths of OctaneRender, the VFX skills I possess by
utilizing C4D & After Effects, and my broad mastery of tools through
my career as a freelancer. If you are one of those people who find it hard
to use OctaneRender, I'll teach you how and help you create a project
you will be satisfied with.
Required Programs
This class is taught with the programs listed below.
- Window10 OS
- Cinema4D R23
- OctaneRender 2021.1
- Adobe After Effects CC 2022

* We recommend using versions later than C4D version R21, Octane 2020, Adobe After Effects CC 2020.
* These programs and/or materials will not be provided with the class.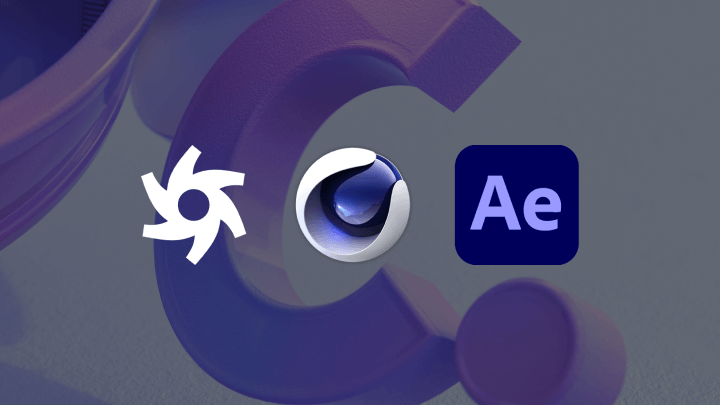 Recommended Classes
Like this class?
Then check these out!


[IMPORTANT NOTICE]

*Please note that the information on this page is subject to change without prior notice.
*Would you like to learn more about our refund policy? Please check here.
*Please check our FAQ for Copyright and Proprietary Rights, User-Generated Content, Security, and Violation information.