[Summersplash]VFXArtist,WakuiRei_와쿠이레이 Details
Class Intro
VFX Artist, Wakui Ray

"Using Blender, a program accessible to everyone,
I'll teach you how to create high-quality,
realistic VFX and blend real-life footage with 3D CG."
Are expensive tools really necessary
to create realistic VFX compositions
of 3D characters and backgrounds?

In this course, Wakui Ray will share
various tips and tricks on how to
create high-quality VFX using Blender,
an ideal software for 3D beginners
that is free and easy to use.

Learn the skills you need for creating
VFX through a practical 3D CG work process,
and master key techniques
through Coloso's curriculum.

Content
Length: 24 videos
(Duration: 33h 17m)
Difficulty: Basic Level
Unlimited views

Video Details
Audio: Japanese
Subtitles: English

Software Required
Blender
(version 3.1 or higher
recommended)
After Effects

Perks
PDF of course content
Video exercises
HDRI exercises with
green-screen video files
Blender project files
Expert VFX Artist
Wakui Ray's Profile & Portfolio
Who Should
Take This Class?

Have you ever been frustrated with classes
where you're left with nothing
but a single practice exercise
that is different from the actual lesson?

Meet Coloso's VFX curriculum,
where you learn as you go
through high-quality exercises
and learn the 3D tool basics.

Through the creation of three projects,
that cover material techniques,
modeling buildings with background photos,
natural lighting,
and compositing green-screen videos
with 3D-generated backgrounds,
you'll learn all the skills you need
for VFX production.

Image Textures and Building Modeling

Building Layout and Lighting
Creating Sci-Fi Vibe Spaces Using CG &
Compositing Real-Life Footage

Keying and Green Screen Placement
in 3D Spaces

Real-Life and 3D CG Compositing
Project1
Simple 3D Layout Production

Project2
Compositing CG Objects into
Real-Life Footage

Project3
Background Compositing with
Green Screen Footage
*These are sample images for better understanding.
Wakui Ray
VFX Artist

Hello, it's nice to meet you.
My name is Wakui Ray,
a video director and VFX artist.

I first set foot in the video industry
after creating a music video for my band in college.
I also worked with 2D motion for about 4 years
using live-action music videos and After Effects.

After releasing a music video
where I worked on all elements of 3D CG
except filming, I received a lot of praise
from the live-action compositing and 3D CG field.

Then, I produced music video VFX for
famous artists along with directing CM.

I also created the music video directing team
VeAble, where we utilize VFX to produce
location-independent production using
green screen filming and 3D CG as backgrounds.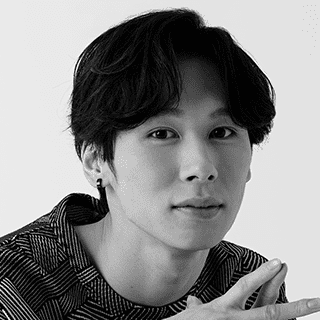 VFX Artist
Wakui ray
[Current]
Video Director and VFX Artist
Recognizable
Projects & Awards
[Work Experience]
Excellence Award in the CM/Promotion Video Category at the 2022 VFX-JAPAN Awards
Selected as one of the Top 100 Video Artists of 2022

[Projects]
"Cat Reset" MV by Musician "I Wish It Was Midnight All the Time" (3D CG)
Mika Nakashima's "Delusion" MV (VFX)
Musical Touken Ranbu "Towazu Gatari" "Seijaku no Toushi" (Directing/VFX)
Golden Bomber's "Kiss Me" (VFX)
Yuya Tegoshi's "ARE U READY' (VFX)
And Many Other Projects


Twitter
VFX and 3D CG Basics And
Overview of the
Production Process
Starting from the basics, Wakui Ray will explain the process of creating VFX footage that cannot be produced in real life by compositing live-action and 3D CG. Based on Wakui Ray's experience, you'll learn essential tips for each part of the process to create high-quality work that doesn't look like CG or composites.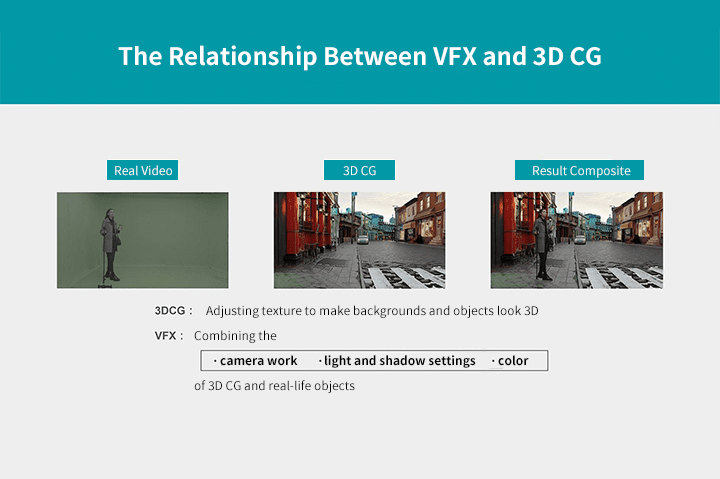 Techniques for Producing
Lifelike 3D CG
When compositing real-life footage and 3D CG, advanced 3D CG techniques are needed to create a sense of realism. Wakui Ray will provide tips on how to make even a simple 3D model look natural by utilizing the visual effects of materials and textures in addition to modeling.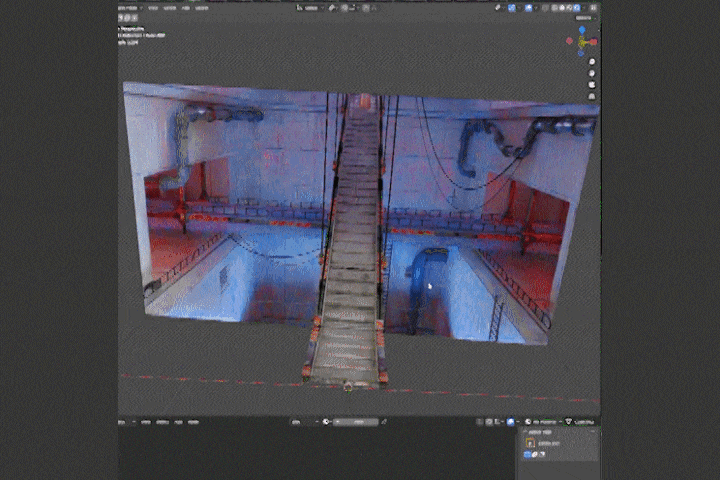 Tips for Seamlessly Compositing
Real and Virtual Spaces
Techniques for camera work and color grading are essential for seamlessly compositing real-life footage and 3D CG. Wakui Ray will introduce the elements needed to create seamless VFX.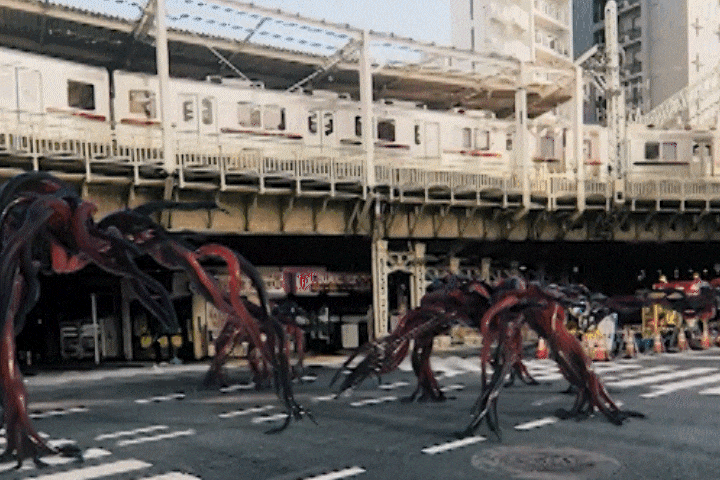 Class Details
You'll Learn
The Basics of VFX and 3D CG

Learn the basics of VFX and 3D CG step-by-step. Wakui Ray will guide you through related terminology, techniques for realistic expression, the entire production workflow, and working methods.

Learning the Blender
Features Required for VFX

Blender has numerous features. Wakui Ray will teach you all the skills necessary for VFX production, making it easy to understand each feature's role and application.

Techniques to Match Live-Action
Footage with 3D CG Camera Work

Learn the knowledge and techniques you need to make composites of live-action footage and 3D CG virtual spaces look natural.
Techniques for Achieving Natural
Textures and Lighting in VFX

Even with the same 3D CG model, there can be significant differences depending on the texture and lighting techniques used. Wakui Ray will show you how various elements can be used to create a sense of realism through the process of 3D model creation.

Creating a Seamless Composite with
Both Live-Action and 3D CG

Wakui Ray will teach you how to create high-quality video that looks like it was shot on location, even when using green-screen footage. This is not done by simply combining live-action and CG, but rather through compositing techniques that take into account factors such as shadow and color to match live-action footage.

Tips for Compelling
Screen Composition

Wakui Ray will provide you with tips and techniques that you can use to take your skills to the next level. Learn the philosophy of creating realistic and captivating videos and screen compositing techniques that can only be achieved through VFX.
Unlimited Access
Best Price
Buy now, get unlimited access.
(자동 구성) 가격이 인상됩니다.
This special offer ends soon.
Buy now and save!
01. What is VFX?
Instructor Introduction
What is VFX?
The philosophy of production
Introducing real VFX using completed work as examples
SECTION 02. The Basics of VFX and 3D CG
02. VFX Production Workflow
An overview of the VFX production process and workflow
Tracking, keying, 3D CG, rendering, compositing, and more
03. 3D CG Workflow
An overview of the 3D CG production process and workflow
Modeling, materials, animation, lighting, layout, rendering, and more
SECTION 03. The Basic Features of Blender
04. Basic Program Usage Guide 1
From installation to the initial setup
Viewport operations
Object addition, movement, rotation, and scaling
Object mode and Edit mode
05. Basic Program Usage Guide 2
Animation (keyframe)
Camera and light basics
Linking structures
Modifiers
SECTION 04. Simple 3D Layout Production
06. Modeling Using Photos 1
Modeling with building photos
UV basics
07. Modeling Using Photos 2
Material basics
Material nodes basics
The philosophy of creating natural-looking materials
08. Creating Simple Layouts 1
Creating a scene with objects, cameras, and lights
Camera basics (differences between lenses)
09. Creating Simple Layouts 2
Light basics
The philosophy of creating natural-looking lighting
Rendering basics
Image output
SECTION 05. Compositing CG Objects into Real-Life Footage
10. Recreating the Filming Environment 1
Comparing final renders with reference photos
Tracking captured photos
11. Recreating the Filming Environment 2
Recreating the filming environment based on tracking results
12. Placing Objects
Placing objects in the recreated filming environment
13. Rendering and Compositing
Physics simulation setup and animation
Fundamentals of rendering with Blender
Fundamentals of composite nodes
Video output
SECTION 06. Compositing a Background onto Green-Screen Footage
14. Tracking and Keying
Comparing final renders with reference photos
Tracking captured photos
Making green screen backgrounds transparent to display the character
15. Recreating the Filming Environment in a 3D Space to Prepare for Production
Adjusting a character layout after importing shooting material into a 3D space
Preparing to build a world with rough models
16. Creating Backgrounds 1
Creating background models and layouts
17. Creating Backgrounds 2
Creating background models and layouts
18. Creating Backgrounds 3
Creating background models and layouts
Expressing space with a sense of volume
19. Rendering and Compositing
Creating harmony between the background and characters
Video output
SECTION 07. Advanced Techniques for Realistic Compositing
20. Considerations for Live Video Shooting
Methods for placing track markers
Camera configuration methods
Lighting configuration methods
21. Keying with After Effects
Keying
Introduction to plugins
22. Linear Workflow Basics
What is linear workflow?
Floating Point and HDR
ACES color and management
23. Compositing with After Effects
Setting up linear workflow in AE
Compositing project 3 using AE
24. Wrap Up
Tips for further study of 3D CG and VFX
Tips for creating realistic and stunning videos
A message for those entering the industry
Interview with
Expert VFX Artist
Wakui Ray


Question.01
How do you plan to address the most challenging aspect that people studying in this field typically struggle with?


When we talk about 3D CG, many people think about challenging and difficult processes like modeling and texturing. However, to create realistic and impressive scenes, there are often several aspects, including lighting, that are more important than intricate 3D modeling. In this course, I aim to teach the minimum skills required for creating realistic CG with appealing VFX.
Question.02
What led you to start learning 3D CG?


Although I was in charge of directing and editing live-action music videos for my band for several years, I never properly studied 3D CG. However, I was always fascinated by the visually stunning world of videogames, which led my interest in 3D CG production. During that time, there was a suggestion made within our band to produce a large-scale music video, and I took charge of the project of incorporating 3D CG.
Question.03
What are the key aspects for 3D CG expression?


The ability to make a decision to determine the presence or absence of focus is crucial for the 3D CG used in videos because the angles are predetermined. For example, rather than creating all faraway objects using 3D CG, sometimes it can look more realistic to refer to a photo of a village for production.
Question.04
Do you have anything to say to the students?


The availability of the free 3D CG production software Blender has made it easier to get started with creating 3D CG. I also started using Blender because of the fact that it's available for free. Especially in the field of VFX, which involves combining live-action footage, more meticulous techniques are often required compared to full CG. However, if you become fascinated with live-action compositing, you'll be thrilled by the endless possibilities of designing a green-screen world and the unique experiences that can only be found in VFX.

In this course, I'm also planning to share some green-screen footage to show what makes live-action compositing so much fun. Once you become familiar with VFX, you will start to view the real world with a new perspective in your everyday life, even while walking down the street. I hope you all will be able to experience this sensation along with me.
Required Programs
This course will be conducted
using Blender and After Effects.

*These programs and/or materials will not be provided with the lecture.
*We recommend using Blender version 3.1 or higher.
*We recommend using After Effects version 2019 or higher.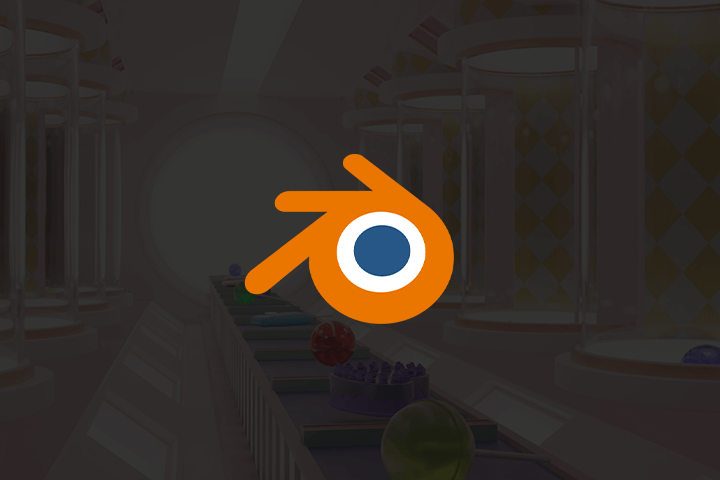 Recommended Class
Like this class?
Then check these out!
[IMPORTANT NOTICE]

*Please note that the information on this page is subject to change without prior notice.
*Would you like to learn more about our refund policy? Please check here.
*Please check our FAQ for Copyright and Proprietary Rights, User-Generated Content, Security, and Violation information.