[Summersplash][Shortform]PixelArtist,Zannen Details
Enter the world of pixel art and get an in-depth look
at a versatile style with diverse applications.

This class will give you a step-by-step walkthrough
that'll show you how to establish a workflow,
avoid common mistakes, set up the mood
through values and hues,
and bring your drawings to life with animation.

Get ready for a practice-heavy class,
crafted for students tired of listening to lectures,
and whose hands are itching to draw.

Content
Length: 10 videos
Difficulty: Basic
Unlimited views

Video Details
Audio: English

Software Required
Procreate
Pixaki

*Update both to the latest version on the App Store

Perks
1 Final Animated .pixaki file
3 "Process Milestone" .pixaki files
10 .pixaki Class Exercises files
Expert Pixel Artist
Zannen's Profile & Portfolio
Who Should
Take This Class?

This class is great for anyone:
from students who've already found
their personal art style but want to incorporate
the principles of pixel art into their work
to complete beginners
interested in learning pixel art.

If you've been looking for a class
that'll show you how to get started,
then look no further,
this one has everything you need
to add pixel art to your creative toolbelt!

Take the leap and get started
alongside an experienced
pixel artist whose collection
of existential dread-inspired art
has captivated fans, one pixel at a time.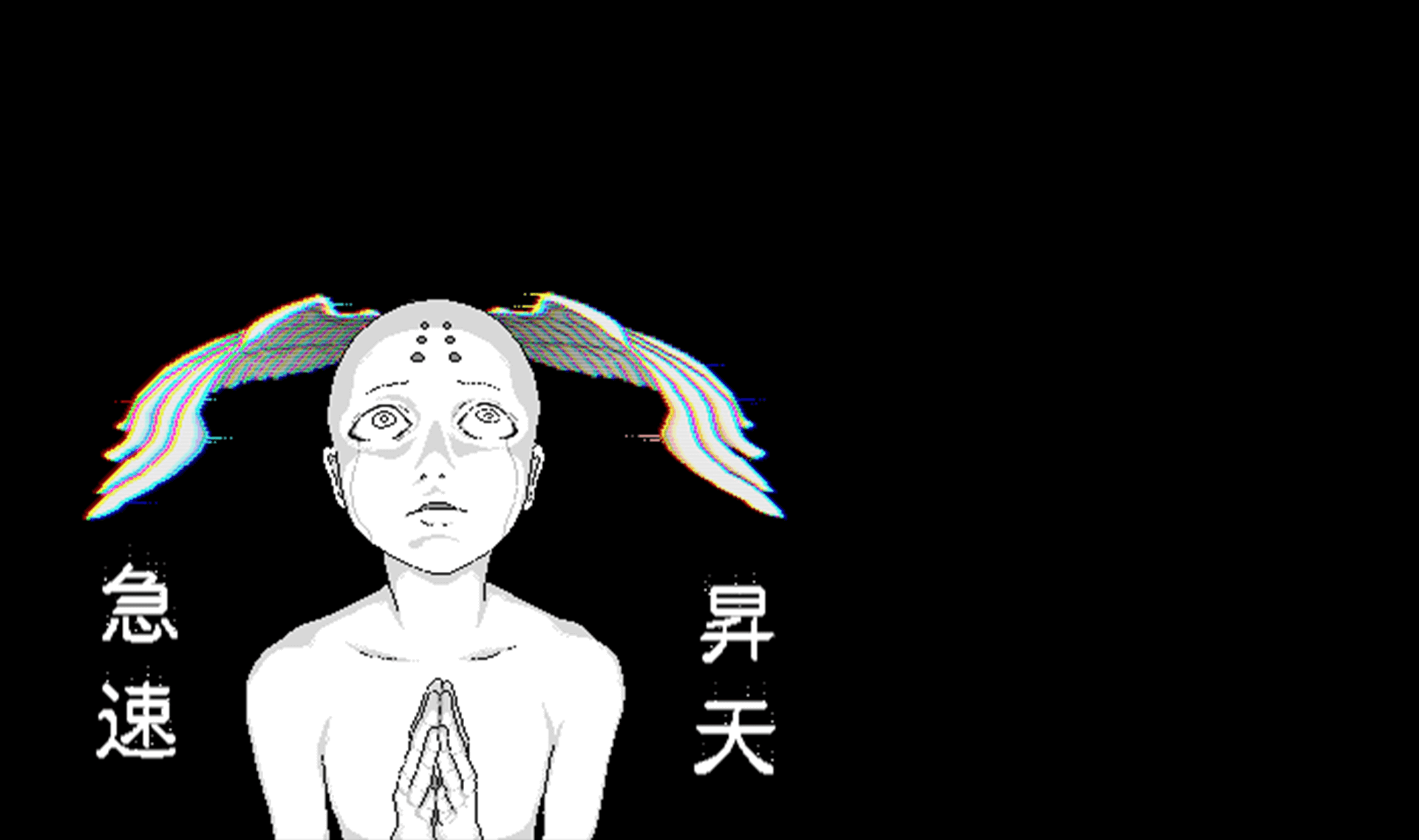 Art Fundamentals:
Shading Based on Form & Material

Art Fundamentals:
Choosing Hue & Value with Purpose

Pixel Art Fundamentals:
Correcting "Bad" Lines
Animation 1: Linear Movements
& The Ease In/Out Concept

Animation 2:
Linear Movements (B)

Animation 3:
Looping/Scrolling
Animation 5:
Power of Sine Waves

Animation 6:
Precipitation
Zannen
Pixel Artist

Hello! I am Zannen.Pixel, a freelance pixel artist
obsessed with Asian folklore, horror,
and dystopian themes.

I grew up mainly in the 90s, a time when
pixelated video games, exploitation cinema,
cyberpunk novels, and adult-themed anime films
were prevalent.

Through my pixel art and animation work,
I pay homage to all the things I love,
which are equal parts provative and fascinating.

With the recently revived interest in pixel-style
indie games, there's been a lot of excitement
for pixel art once more.

I've already spent the last few years
self-studying pixel art, now I'm ready
to empower others by offering a course
encapsulating the foundational skills
that you'll need to create
your own immersive pixel-art worlds.

Best of all, all of these can be done
with just an iPad.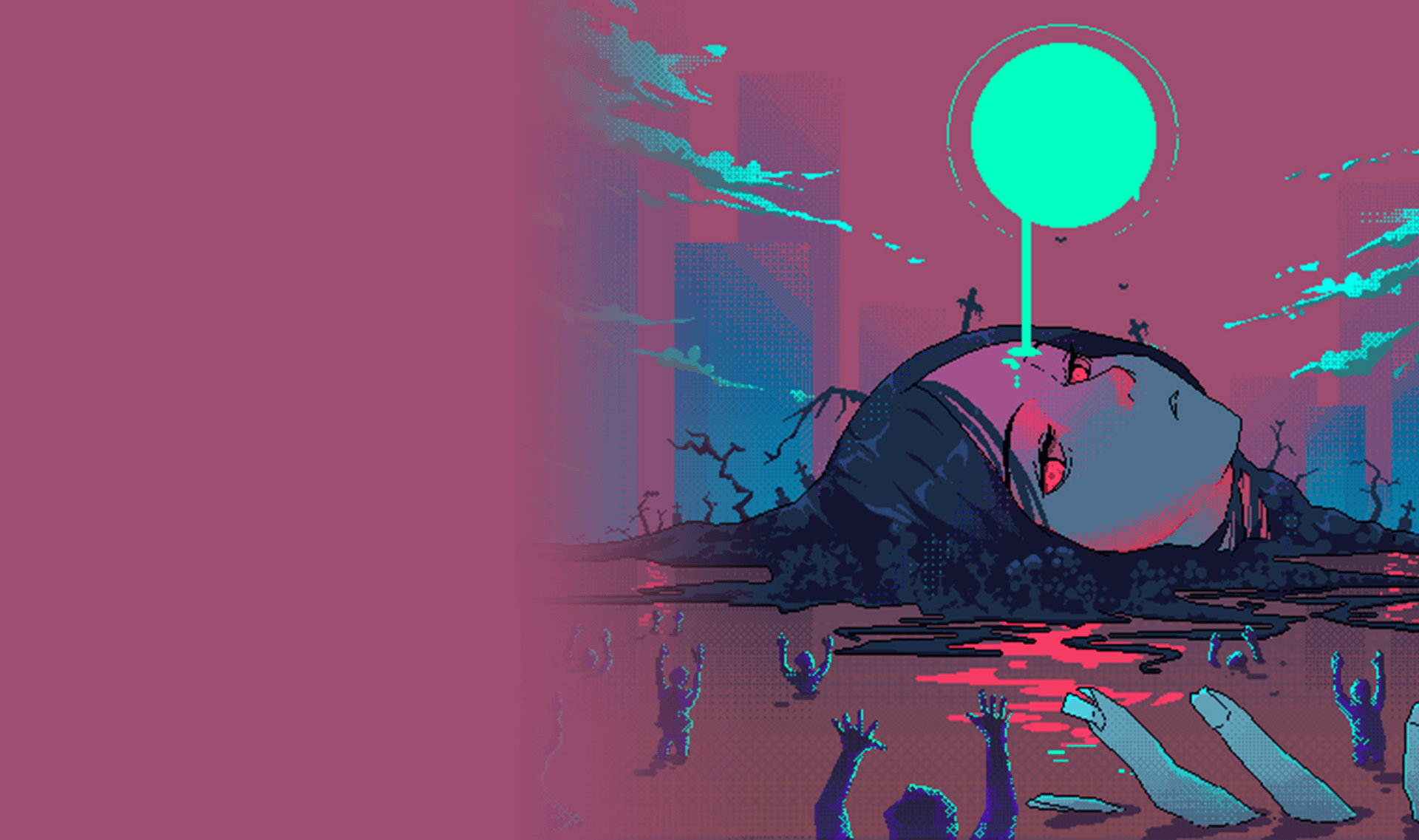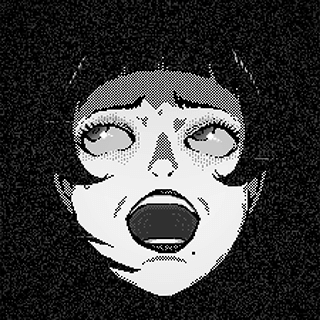 Pixel Artist,
Zannen
[Current]
Freelance Pixel Artist & Illustrator
Recognizable
Projects & Awards
HEL MORT® Artist Feature
Artist guest speaker at MetaJam Asia 2022 (Singapore)


Instagram
Don't Be Square!
(Or Be, It's Your Choice!)
Let's start with a comprehensive guide covering the dos and don'ts of Pixel Art. Once you learn the rules, you will also learn how and when to break them to express yourself freely. Learn to think in and out of the box to develop a style that is uniquely yours.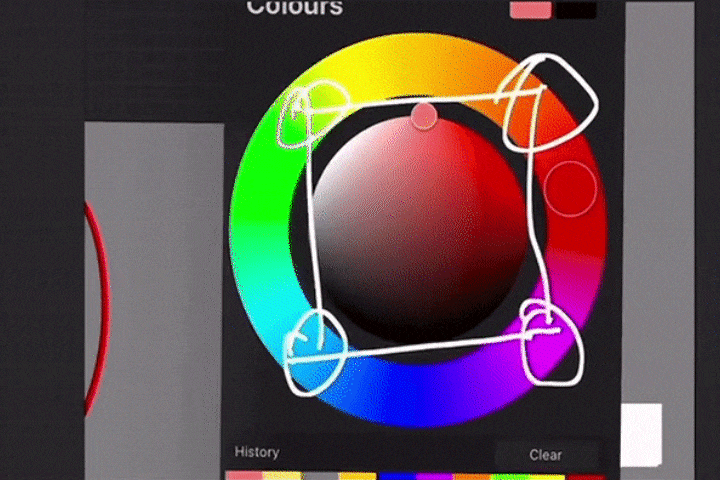 Making Pixel Art Look Immersive
Although Pixel Art is 2D, it doesn't have to look flat! During this class, I will explain how to add depth and create lived-in and believable worlds by applying pixel and core art fundamentals. In addition, you will learn to use different lighting, shadows, and color tones to create an immersive mood and atmosphere.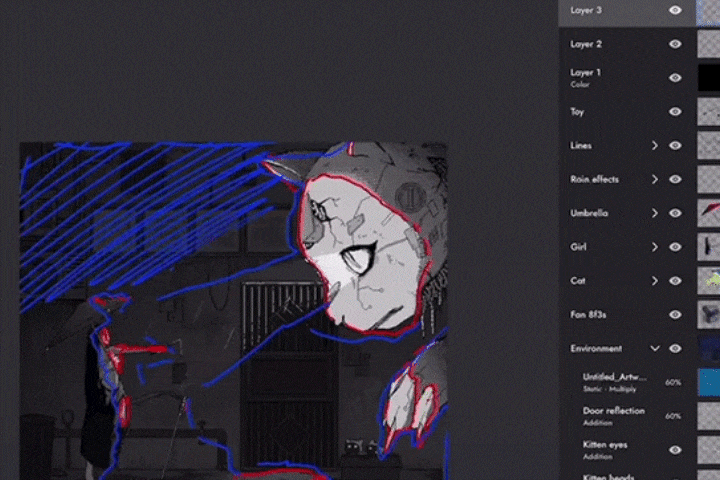 Demystifying the Math
behind Animations
It's simple Math, really. Let's learn how to make fluid, seamless looping animations of various things. Then, we can learn how to combine animated elements in a single canvas to create a lively, textured piece of art.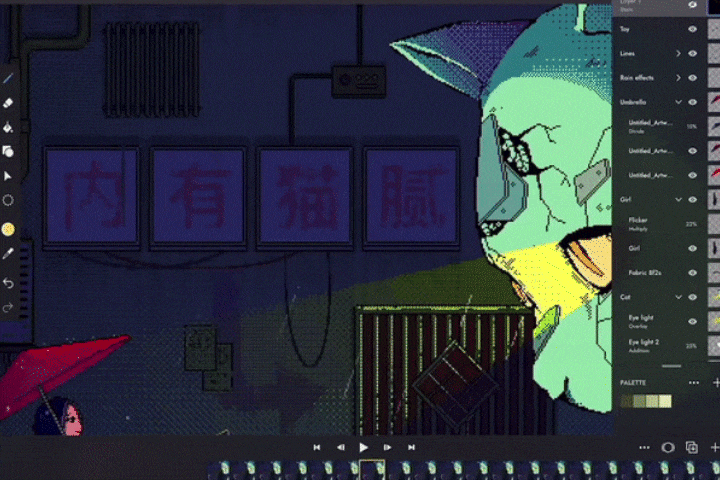 Class Details
You'll Learn
Fundamentals of Pixel Art:
Dos & Don'ts

Pixel art may be new to many people since it involves the smallest unit of a digital image used to make a large image. Through the fundamentals of pixel art, you'll learn how resolution, color palette, and outlining work. I'll also go through all the dos and don'ts and simplify the fundamentals.

Immersion is in the Details:
Creating Believable Pixel Art Worlds

In order to make immersive pixel art, I'll be showing you how to properly make the best out of the small details, such as textures, lighting, color theory, values, and perspective to build your immersive pixel art worlds! Along with the above, learning how to add animation will definitely help bring the entire scene to life.

Create Smooth Animations
with Math

Math plays a vital role in animation, serving as a catalyst for creating precise and smooth animations. This class will help you learn how to achieve smooth transitions between frames for more intricate, immersive animation. It isn't easy, but with an in-depth explanation and hands-on exercise, you'll be creating animations in no time!
Unlimited Access
Best Price
Buy now, get unlimited access.
(자동 구성) 가격이 인상됩니다.
This special offer ends soon.
Buy now and save!
1. Orientation
Introducing your instructor
What you will learn
Helpful websites and software
SECTION 02. Pixel Art Foundation
2. Understanding iPad Pixel Art Software
Pros & Cons of two pixel art programs
When to use Procreate/Pixaki
Establishing a coherent workflow between programs
3. Basic Rules of Pixel Art
Mistakes to avoid looking like a pixel art amateur
Exceptions to the above rules
4. Art Fundamentals Applicable to Good Pixel Art
Applying conventional art fundamentals to pixel art
Pixel Art fundamentals
How to draw, paint, and render with pixel art tools and dithering brushes
SECTION 03. World Building
5. Developing a Style Based on Purpose
Picking canvas size
Picking outline type
Picking rendering style/color palette
6. Building a Scene
Basics of composition
Creating tension/conflict, stories, and narratives
Lighting & character positioning
Color palette
7. Detailing your World
Different ways to add details and texture to your world
Adding believable details that convey your story
SECTION 04. Animation: Breath Life into your Drawings
8. Using Pixaki for Animation
Basic toolset introduction
Drawing with animation in mind
9. Animation Exercises
Movement: stretching, compressing, bouncing, wave, onion skinning, precipitation, etc.,
Animating the same thing in 2s, 3s, 4s, 6s, 8s, and more.
Power of 24s - Why animating in 24 frame cycles is powerful
10. Putting it all Together - Assembling a Basic Animated Artwork
Final Demo
Deciding total frame count & frame speed
Putting together a piece of work with many moving parts going at different speeds
**The release date of this class, curriculum images, and associated content can be changed without prior notice.
Interview with
Expert Pixel Artist, Zannen


Question.01
Is there a specific reason why you chose this specific topic/themes?


I love pixel art! Do I need a better reason than that? On a serious note, I think pixel art is a romantic, abstract, and versatile art style with many applications, and I hope my course can help pixel art enthusiasts quickly achieve their goals. I want to offer a class with a low barrier to entry that provides a distinctive value to students. Other than this being doable entirely on one iPad, students of different levels can acquire a wide range of benefits when checking out or re-visiting the course. Students with an existing art style can incorporate the principles of pixel art into their work, while complete beginners can quickly learn art fundamentals that will be useful for the rest of their art careers.
Question.02
Who would you recommend
this class to?


It's for anyone looking to get into pixel art illustration or seeking to improve their pixel art animation. It'll all serve as a great learning opportunity for students with a basic understanding of illustration who want to add pixel art to their creative toolbelt. For those without an illustration background, I've structured the course so that you can easily pick up pixel art for fun and learn core art fundamentals useful for the rest of your art career.
Question.03
Do you have anything to say
to your students?


Keep doing your homework, and results will show up much faster than you think. Above all else - have fun! Pixel art is just a tool - find your favorite themes and things to draw, and you will find yourself improving that much faster.
Required Programs
This course will use Procreate & Pixaki. Please purchase and install these program(s) for an optimized lecture experience.

*These programs and/or materials will not be provided with the lecture.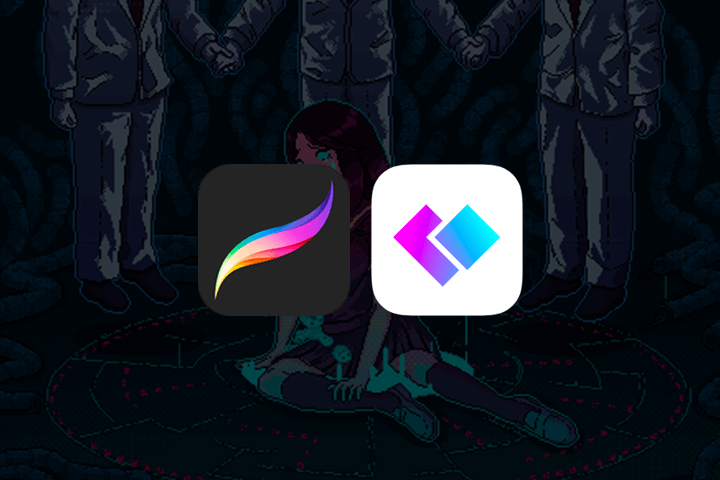 Recommended Classes
Like this class?
Then check these out!
[IMPORTANT NOTICE]

*Please note that the information on this page is subject to change without prior notice.
*Would you like to learn more about our refund policy? Please check here.
*Please check our FAQ for Copyright and Proprietary Rights, User-Generated Content, Security, and Violation information.