[FreeCourse]PastryChef,MommyOven_마미오븐 Details
Class Intro
Pastry Chef, Mommy Oven
Are you stuck from the dough kneading stage,
despite wanting to make bread at home??

A hand-kneading method for those
who don't have a dough mixer,
A kneading method for those
who have a dough mixer,
Lastly, a kneading method for those
who have a stand mixer for home use!
Mommy Oven, a professional home baker
and popular baking content creator,
will teach you how to knead with your own equipment.

Using any of the three kneading methods,
you can complete 16 steady-seller
baked recipes deliciously,
from dinner rolls to sweet red bean bun
and mammoth bread.

A course on making bread without failure
with whatever equipment you have
or don't have, starts now.

Content
Length:11 videos
(Duration 7h 59m)
Difficulty: Basic
Unlimited views

Video Details
Audio: Korean
Subtitles: English

Perks
Create 11 different kinds of bread
11 recipe cards provided seperately
Fresh Cream Dinner Rolls

Basic Bread Loaf

Shio Bread

Green Onion Bread
Garlic Bread

Spicy Sausage Bread

Bulgogi Bake

Tangzhong Red Bean Bun
Walnut Cream Cheese Bread

3 Types of Glutinous Rice Donuts

Kabocha Squash Mammoth Bread

Strawberry Jam Mammoth Bread
Brown Rice Bread

Rice Bagel

Walnut and Grain Rice Bagel
*These are sample images for better understanding.
Mommy Oven
Pastry Chef

Hi, I'm Mommy Oven,
the baking creator of the YouTube channel
"Mommy Oven" with 850,000 subscribers.

I majored in mechanical design
and worked related to it,
left my job at the same time I got married,
and I was busy with housework and childcare.
Then, I happened to experience the home-baking dessert
that my acquaintance gave me as a gift
and entered the world of home baking.

I saw various baking books, took classes, got a license,
and gained know-how and skills to teach
then I also opened a YouTube channel
called 'Mommy Oven', which means mom's home baking
for loved ones.

Many people think it's hard to make bread at home,
But, anyone can make delicious freshly baked bread at home,
if they know the principles.

I will teach you how to make delicious bread
that is easy to get at home
with easily available ingredients.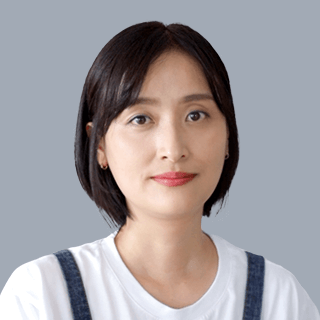 Pastry Chef,
Mommy Oven
[Current]
YouTube Baking Channel 'Mommy oven'
Recognizable
Projects & Awards
[Lecture/Seminars]
Lecturing volunteers at LG Electronics life's Good (2017-8)
Instructor at Osan Dream Youth Culture House Confectionery and Bread Certification Class (2018)
Instructor at Osan Dream Youth Culture House Baking Class (2018)

[Books]
Mommy Oven's Super Easy Homemade Bread Recipes (2020, Huddling Books)


Youtube
The Master of Homemade Dough Shares All of Her Kneading Techniques
All you need is strength to knead? No! The Mommy Oven YouTube channel will reveal the "A to Z" of the hand-dough that has not been fully explained. In particular, this class will teach you how to knead with a baker/home stand mixer, which is a representative equipment used by homebakers. The key point of dough method for each situation and for dough, tell you, the law on the dough rest of the question is all to solve this with the class.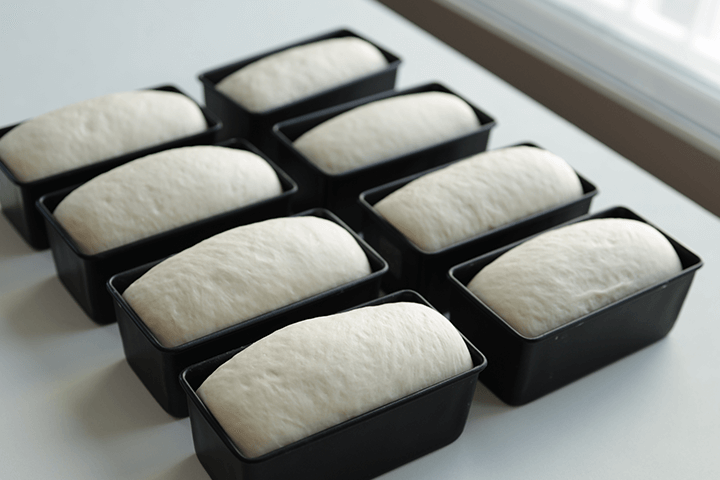 Easy Home Fermentation Process And Reliable Baking Tips
The fermentation takes effect too quickly in the summer and doesn't work properly in the winter! This is a tip on fermenting successfully regardless of the season in a home environment. I'll also tell you how to bake using a low-cost or even built-in oven, not an expensive commercial oven, and the proper baking temperature and conditions, so make delicious bread at home regardless of equipment!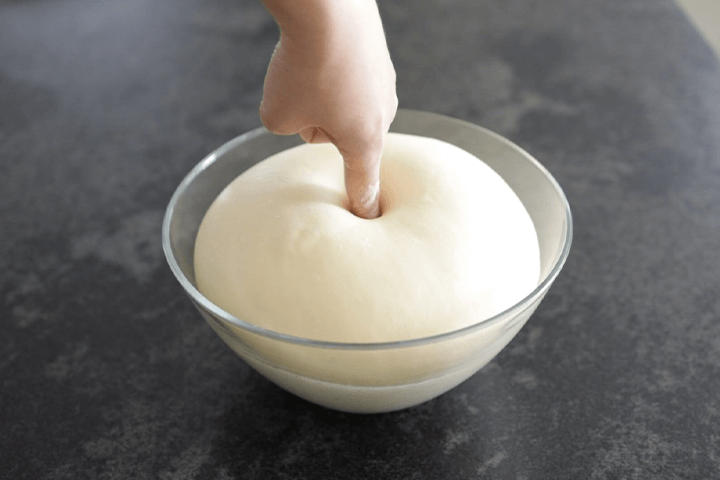 Premium Coloso-Only Recipes Guaranteed by Mommy Oven
We will reveal 13 secret recipes of Mommy Oven for the first time. From crispy outside and moist cooking bread, which is perfect for snacks, to sweet sweet snack bread recipes that everyone likes! Using simple formulations and easy-to-get ingredients, you can only find premium recipes at Coloso, which are selected from the most delicious Mommy Oven recipes.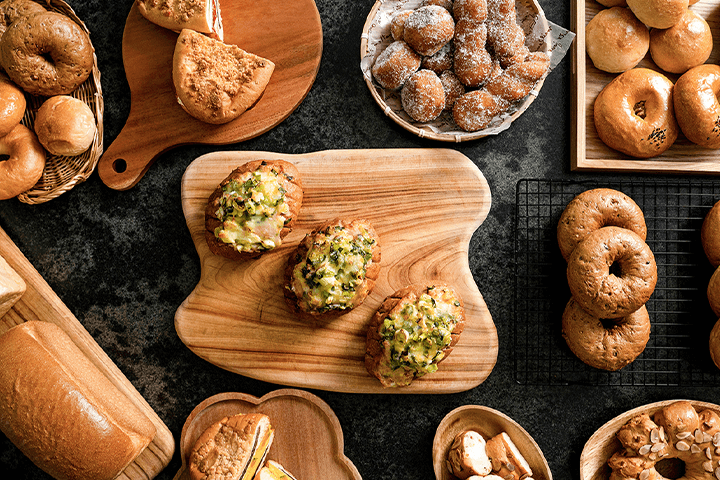 Class Details
You'll Learn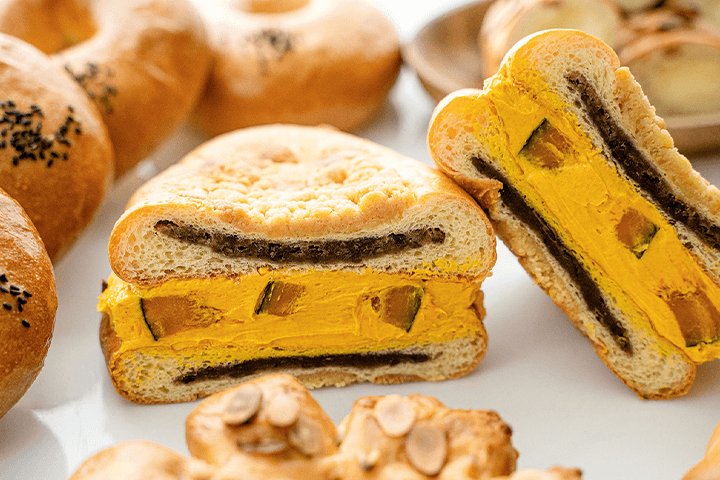 A Steady-Seller Recipe with Ingredients
That Are Easy to Get
Don't worry about ingredients! In this course, you can learn Mommy Oven's style of bread, which is loved by men and women of all ages, with ingredients that are easily available at the mart in front of your house, such as green onions, garlic, and sweet pumpkin. Using easy-to-get and easy ingredients, make everything from bread and dinner rolls to cooking bread perfect for children's snacks and sweet red bean bread!!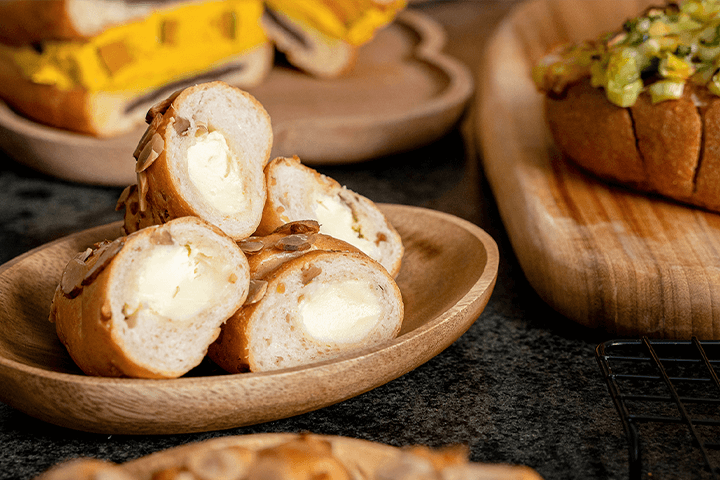 Dough Know-How to Preserve Texture
And Variation Know-How to Preserve the Taste
'How to make a crispy texture?' The fact that even the same powder is mixed with milk or whipped cream makes a completely different texture! Learn the know-how of mixing each ingredient and complete the dough with a texture that suits your taste. In addition, we will inform you of the variety know-how to apply one dough to several menus using sauce, cream, and toppings.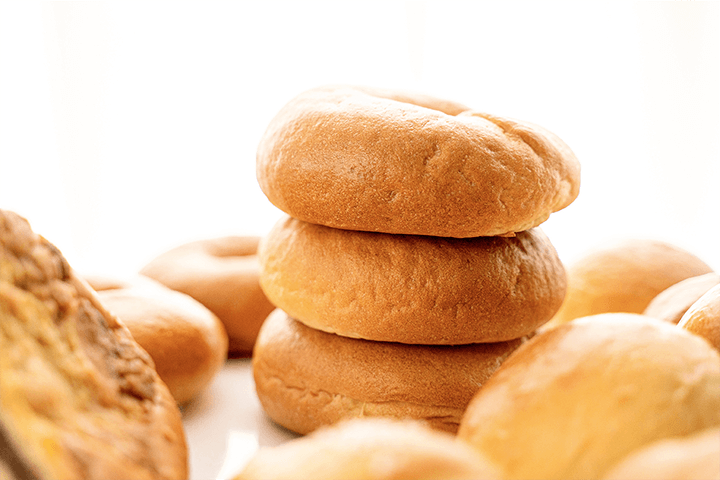 Mommy Oven's Special Recipe
for Your Family's Health
Were you looking for a healthy and delicious recipe? Instead of flour, we have a special recipe for Mommy Oven using brown rice powder and rice powder. Learn two types of brown rice bread that you can easily make at home, which is delicious even if you just eat it or make it at home! Let me tell you in detail the difference between flour dough, brown rice powder, and mixed grain powder dough!!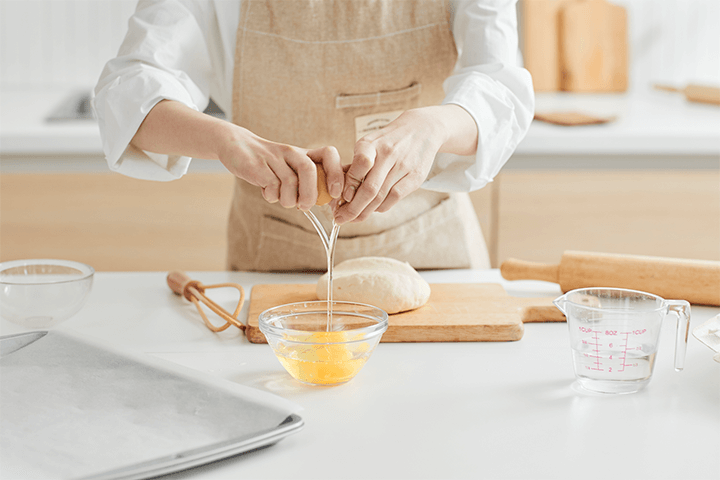 Mommy Oven Will Answer Your Questions
While Taking This Course!
"Why doesn't the bread I made come out the same?" Questions from baking Ask Mommy Oven yourself! Mommy Oven, who has been receiving various questions through comments for more than 100 million views for three years, solves various questions and questions related to baking at the eye level of beginners.
Interview
Interview with Pastry Chef Mommy Oven

Question.01
How did you decide to participate
in this class?


These days, as interest in vegetarianism, veganism, and healthy eating habits is increasing, I'm already introducing a lot of bread on YouTube, and my YouTube channel has subscribers of various nationalities. Although the video is translated into various languages, I couldn't explain it in detail due to language and time limitations. I was sorry for that, so I published a baking book, and many people liked it, but the book was also not enough to show all the information I wanted to deliver. This is why I participated in this class at Coloso. I wanted to make a vivid class about baking theory and practice that I couldn't deliver on YouTube and books as if I were learning offline, and I wanted to make a class that could make easy but healthy and delicious bread for a long time every day
Question.02
What is the difference between you
and Mommy Oven in this class?


I'm a home baker who bakes at 100% 'home' rather than a professional business. At first, I experienced countless failures while making bread alone every day, and after practicing and thinking about baking every day, I gained a lot of know-how. As such, I learned how to make delicious bread without failure in the environment of home, and I was able to respond appropriately to various variables. So in this class, I will melt my knowledge and know-how as a home baker and teach you in detail how to knead, ferment, and bake according to the environment of "home."
Question.03
What can we learn
in this class?


I'm sure all students have a variety of equipment, including how to knead dough without a deep mixer, how to knead a baker for those with a baker, and how to knead a blender for those with a stand mixer for home use. In addition, you can learn application recipes with different ingredients and molding with just one dough. Unlike workplaces and workplaces, I will also tell you how to ferment seasonally in homes that are affected by the season. Lastly, I will tell you how to bake delicious bread with only a home oven, not an expensive oven used in the workplace.
Question.04
What is the most difficult part of making bread? How can that be resolved in this class?


Most of my subscribers are home bakers, and when I look at the questions, there's always a lot of talk about 'dough'. How to knead without a mixer, what to do if you have a mixer, what is the right state of the dough, what is the proper state of fermentation, etc. I also went through a lot of trial and error when I first started baking because I didn't know what to do with the dough. As this is an 'all-in-one dough' class, you will be able to learn the proper dough conditions and bake without failure while kneading according to your equipment (or if you don't have it yet!) at home.
Recommended Class
Like this class?
Then check these out!


[IMPORTANT NOTICE]

*Please note that the information on this page is subject to change without prior notice.
*Would you like to learn more about our refund policy? Please check here.
*Please check our FAQ for Copyright and Proprietary Rights, User-Generated Content, Security, and Violation information.