PastryChef,JaeinLee_이재인 Details
Class Intro
Pastry Chef, Jaein Lee
Jaein Pastry Chef of "JAEIN,"
one of the most popular dessert shops,
will introduce you to high-quality desserts
made with everyday ingredients
and an ordinary oven.
You will learn all about the
baked goods sold at "JAEIN."
From baked sweets that can be
easily made with simple processes
to cakes and tarts made with the
most delicious seasonal ingredients.

Let's get started now with
the baking class that will allow you
to easily expand your menu and
maximize the sales of your own store!

Content
Length: 10 videos
(Duration 8h 38m)
Difficulty: Intermediate
Unlimited views

Video Details
Audio: Korean
Subtitles: English

Perks
Create 10 different kinds of desserts
10 recipe cards provided separately
Coffee Madeleine

Corn Cookie

Pain De Gene Yuja
Tahiti Mille-feuille

Quiche

Udo (Peanut Paris-Brest)
Habagu (Fig Tartelette)

Cherry Blossom

Buzzy

Stollen Biscotti
Jaein Lee
Pastry Chef

Hello, I'm Jaein Lee,
Pastry Chef of "JAEIN."

At "JAEIN" we sell regular petit fours
and cakes made with seasonal ingredients.

When making baked goods,
I always try to be mindful that
desserts are greatly influenced by the
environment, meaning both the
season and the weather.

Having that in mind, I use
seasonal ingredients only in the season
it's considered most delicious, and
for the dough, I adjust the oven degree
according to the temperature
and humidity of the day.

I'm baking and introducing desserts
every day and every season
with the belief that by doing so,
I will be able to let my customers
know more what I thought and felt
when baking the desserts, I sell.

The recipes of Jaein are structured
for everyone to bring out the
best flavors in their desserts.
Make sure to get the skills you need to
design and bake beautiful desserts
in an easy way with the class of
Jaein, provided only at Coloso.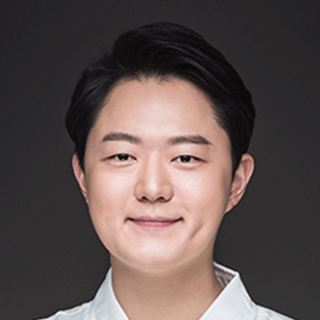 Pastry Chef,
Jaein Lee
[Current]
Pastry Chef & Owner of JAEIN (2018~)
Recognizable
Projects & Awards
[Former]
Pastry Chef of DOTZ (2017~2018)
Pastry Chef at Hauteru (formerly Augranbert) (2016~2017)
Assistant Pastry Chef at Jeongjeongdang (2014~2016)

[Education and Seminar]
Confectionery and Bakery Adjunct Lecturer, Far East University (2018~2019)
French of Korean ingredients commemorating the 130th anniversary of diplomatic ties between Korea and France Dessert using recipes (2015)
Revealed for the First Time: Original Recipes of Desserts Sold at "JAEIN"
Pastry Chef Jaein Lee will share the original recipes of JAEIN's menu items for the first time only at Coloso. From Petit Four & Pies to Cakes & Tarts, learn about the 10 recipes that gets sold out in a short period of time.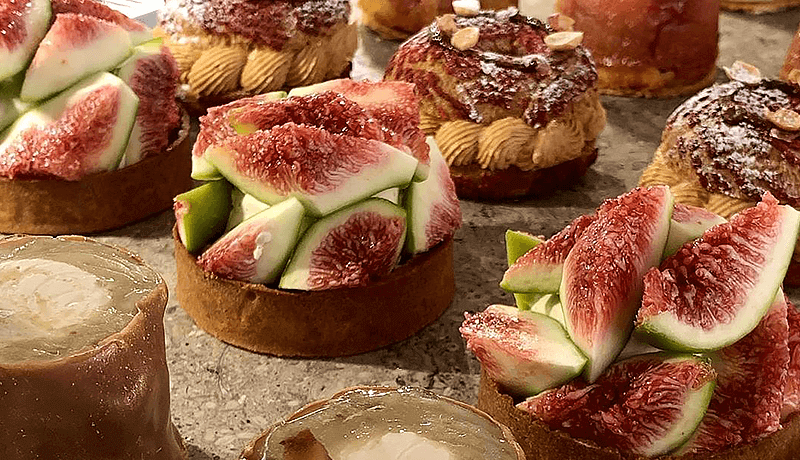 The Perfect Combination
of Ingredients that Make
Menu Development Easier
Through the know-how of Pastry Chef Jaein Lee, who has been researching 'the most delicious ingredients' throughout the year, we will increase our understanding of ingredients and learn how to mix the ingredients to fit the style of each store. By properly understanding the ingredients, you can freely apply 10 recipes to create 3~40 or more menus of your own!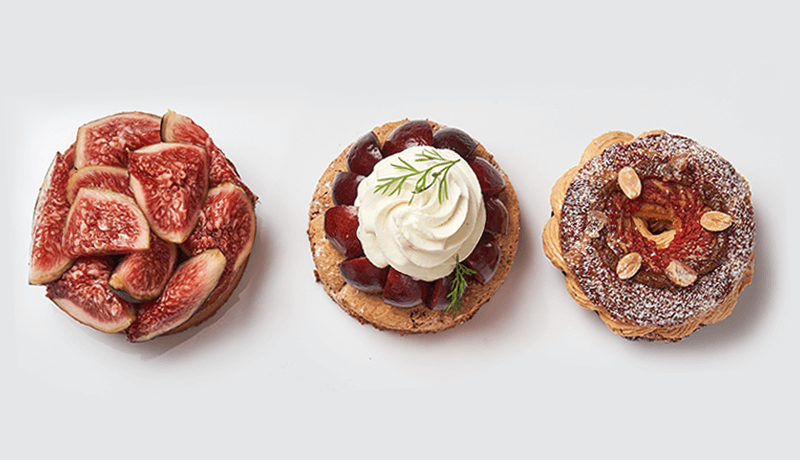 Learn the Practical Baking
Process When Using a Small
Oven in a Small Store
I will share the know-how of maintaining good quality and supply of ingredients, as well as hands-on tips on producing good quality products, using only a small-sized oven and basic baking tools used in small shops. Learn practical know-hows to create high-quality products while saving the cost of materials through a simple process!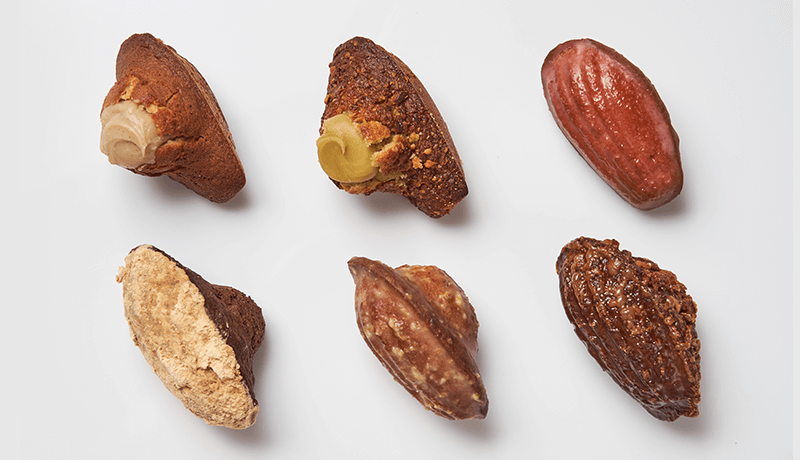 Class Details
You'll Learn
Simple, Easy-To-Use &
Highly-Efficient Dessert Recipes

Instead of using of expensive ingredients and complicated processes, learn how to make delicious and luxurious desserts with an extra-simple process, using inexpensive ingredients. A recipe that even bakery owners without confectionery experience can easily follow!

Signature Dessert Made With
Seasonal Ingredients and
Confectionery Techniques

Learn from the 5 recipes that contain the confectionery technology and practical know-hows of Jaein, who develops a seasonal dessert lineup using new ingredients every season. Recommended to all bakery owners who want to come up with their own signature menu recipes!

How to Make Good Use
of Various Ingredients

You can learn how to make various desserts using seasonal fruits, corns, nuts, and ingredients such as chicken breast and spinach. Learn how to combine and use ingredients to capture the public's taste buds by making delicious based on your understanding of ingredients!

Tips on Advanced Dessert Production
Including Base and Cream Preparation

From making the base of choux, tart shell, and dacquoise to making the mousse and fruit cream! Learn all about the difficult confectionery techniques, more accurately and in detail by following the step-by-step curriculum.
Unlimited Access
Best Price
Buy now, get unlimited access.
(자동 구성) 가격이 인상됩니다.
This special offer ends soon.
Buy now and save!
SECTION 01. 6 Highly-Efficient Dessert Recipes: Simple to Make & Easy to Apply
01. Coffee Madeleine
Madeleine with the rich flavor of coffee made with 3 coffee ingredients and the sweet and nutty taste of baked pecans
Madeleine kneading method with a unique texture that captures enough air and feels crispy on the outside and light on the inside
Learn the basic recipe of madeleines sold by JAEIN as they are
02. Corn Cookie
JAEIN's popular seasonal fruit cookies made with corn
Using canned corn to complete a rich flavor product while saving on unit cost
Learn about the cookie dough & corn paste method
Seasonal application know-how: Key points & tips for choosing good fruits to bake fruit cookies
03. Pain De Gene Yuja
Moist and rich yuja flavor cake with plenty of almonds
Pound cake style dessert made with simple techniques
04. Tahiti Mille-feuille
Gateau where the subtle scent of vanilla bean and the texture of mille-feuille live in harmony
Quick and easy feuilletage method that completes mille-feuille with texture even without a pie roller
Introduction of JAEIN style vanilla infusion method
05. Stollen Biscotti
Baked confectionery reinterpreting biscotti, a traditional Italian snack, in Stollen style
How to knead a biscotti dough with a light crumbly texture
A homemade marzipan recipe that can be made with high quality at a low unit price
06. Quiche
French-style egg tart with a salty taste rather than a sweet taste
Know-how to make a batter, which easily becomes oily, plain by grinding nutmeg in it
How to simply complete the process of making shortcrust batter
How to properly bake a quiche, which does not come out large enough if cooked incorrectly
SECTION 02. Combination Method of Signature Desserts That Can Be Applied with Seasonal Ingredients
07. Udo (Peanut Paris-Brest)
'Udo,' one of JAEIN's most popular signature dessert
A dessert that allows you to enjoy the taste and visual feeling of the Island Udo as soon as the Paris-Brest meets the rough feeling of Udo peanuts.
A method of using Udo peanuts that can differentiate the appearance and create a unique taste by using the peanut shell
Crispy 'part a shou', light texture 'muslin cream,' and simple 'praline' recipe
08. Habagu (Fig Tartelette)
Fig tart, JAEIN's No. 1 popular dessert
JAEIN's unique fig infusion know-how
How to make a classic tart shell (Part Sucre Pontage)
Anglaise cream recipe for a light yet rich taste
Four Seasons Application: Tips on fruits and combinations that can be used as seasonal fruit tarts
09. Buzzy
Dacquoise Dessert that harmonizes the acidity of fruit and the elegant scent of herbs
Unveiling know-how to make ganache monte cream using herbs loved at JAEIN
How to apply dacquoise-based gateau as attractive as tart
10. Cherry Blossom
Mousse cake with the sweet and sour taste of red fruit and the scent of cherry blossoms clearly spreading in your mouth
Cherry Blossom glacé recipe that emphasizes the color and taste of the main ingredient, the red fruit
JAEIN's unique fruit mousse recipe that sharpens the taste in the mouth
Interview
with Pastry Chef, Jaein Lee


Question.01
Why Is JAEIN's dessert loved?


I believe many people visit "JAEIN" because the colorful experience they feel when tasting various desserts is attractive. And when it comes to giving such an experience, the feature that sets "JAEIN" apart from other dessert shops is its seasonality. In this regard, you might think that there is nothing special about a bakery that offers seasonal menus using seasonal ingredients. But at "JAEIN," we're not just making desserts with ordinary seasonal fruits. Instead, we are researching the best combination of ingredients and manufacturing methods to maximize the taste of the desserts created here.
Question.02
What motivated you to
create a baking class at Coloso?


As a pastry chef, I want more and more diverse people to continue making new desserts. I found my baking style through a lot of trial and error, working with all kinds of ingredients and techniques for originality. I want to positively impact those taking this class so everyone can learn recipes using the bakery "JAEIN's" method and create their style beyond mastering techniques. I hope this lecture will inspire you to find and share your own baking style so I can also get influenced by new baking styles.
Question.03
What will students
learn in this class?


In this lecture, you will make a total of 10 products of 5 types of confectionery like, cookies, madeleine, and poundcake, and 5 types of gateau such as tarts and petit gateau. All of these desserts are sold every season at "JAEIN", and to show Jaein's know-how when baking, the curriculum consists of only the menus that are sold or are planned for the future. In addition, each curriculum consists of a unique recipe with no overlapping parts in terms of ingredients and technology and is structured so that you can easily understand the use of certain ingredients and process methods that affect the the taste of the dessert you create.
Question.04
Who would you
recommend this class to?


I recommend this class to those running small bakeries, those preparing to open a new bakery, pastry chefs, and bakery owners curious about the recipes of desserts sold at famous bakeries. In this class, I'll be sharing the insights I gained through the experience of running a small bakery myself, how to make high-quality products while saving the cost of materials, and the recipes of the desserts sold at the famous bakery "JAEIN." So, I hope each one of the chapters will be meaningful to those taking this class.
Recommended Classes
Like this class?
Then check these out!


[IMPORTANT NOTICE]

*Please note that the information on this page is subject to change without prior notice.
*Would you like to learn more about our refund policy? Please check here.
*Please check our FAQ for Copyright and Proprietary Rights, User-Generated Content, Security, and Violation information.