[TIMEATTACK]PastryChef,J'adore_자도르 Details
Class Intro
Pastry Chef, J'adore
Bake pretty desserts as a gift for someone special,
and give yourself some good time with baking!
In this class, you'll be able to learn to bake
desserts at home the easy way.
You can be a beginner and don't have to be
experienced in baking to start.
All you need are just ordinary ingredients
and tools available in everyday life.

I invite you to an unforgettable baking time
that will make your everyday special.

Content
Length:12 videos
(Duration 8h 7m)
Difficulty: Basic


Video Details
Audio: Korean
Subtitles: English

Perks
Create 10 different kinds of desserts
10 recipe cards provided seperately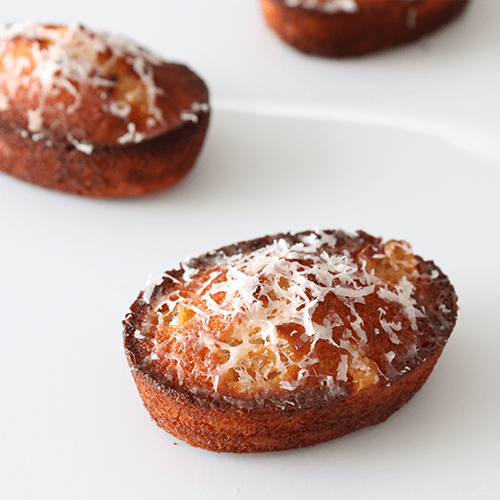 Corn Cheese Financier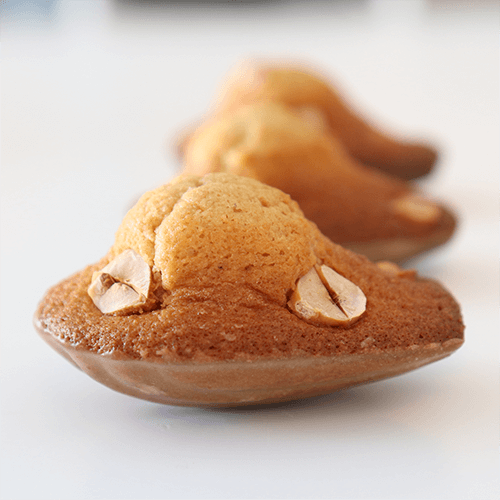 Hazelnut Coffee Madeleine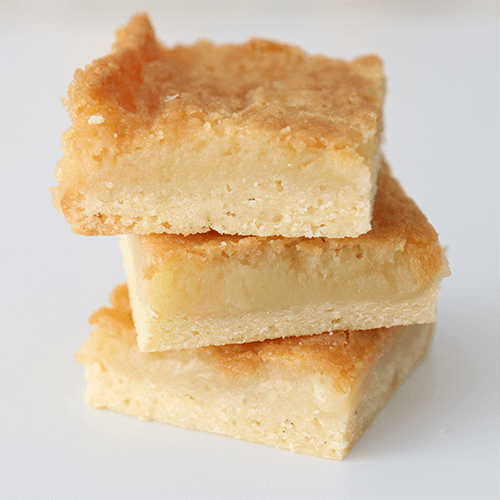 Chewy Butter Bar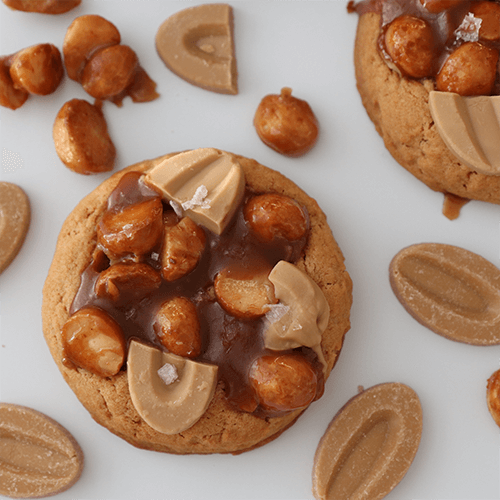 Salty Caramel Macadamia Cookies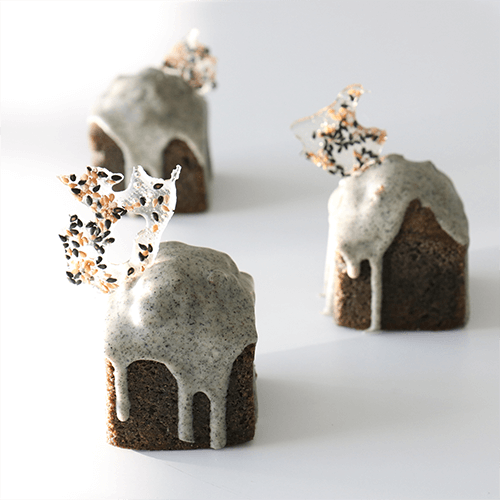 Black Sesame Cube Pound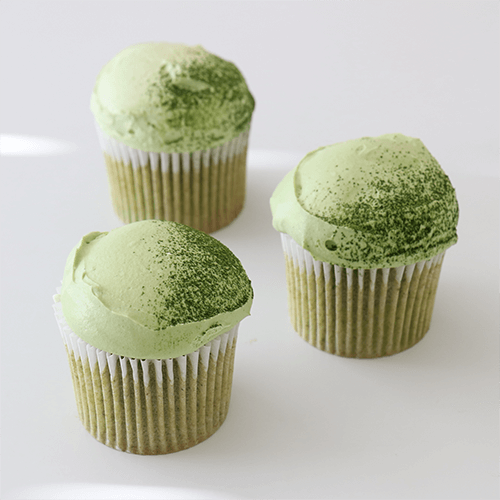 Matcha Milk Cupcake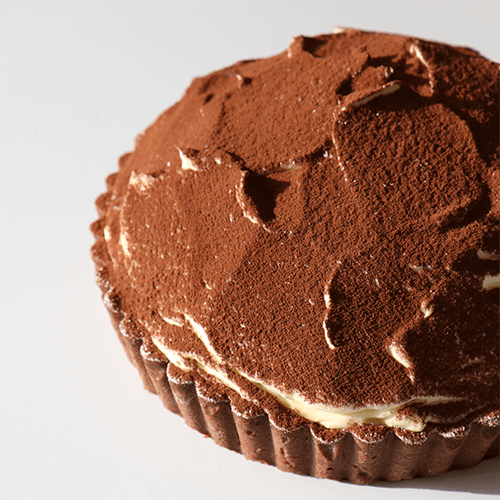 Tiramisu Tart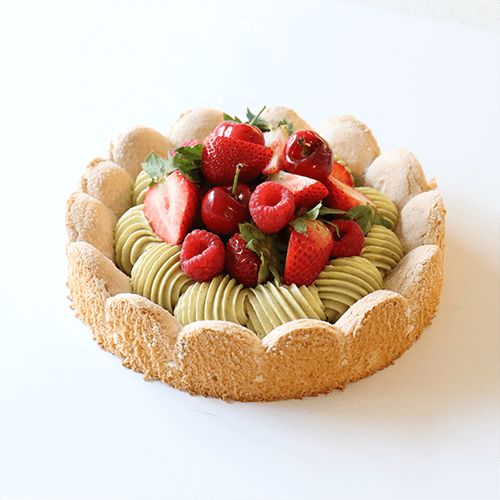 Pistachio Berry Dacquoise Cake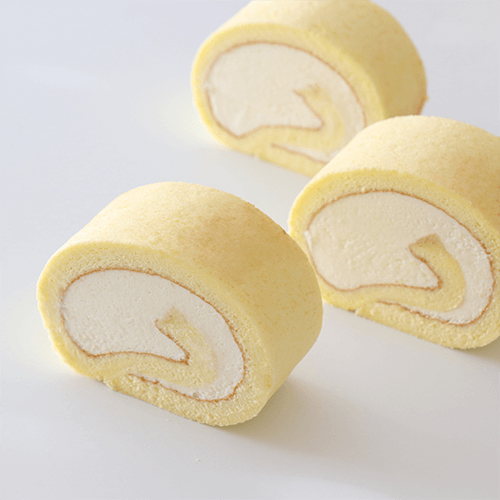 Soufflé Cheese Roll Cake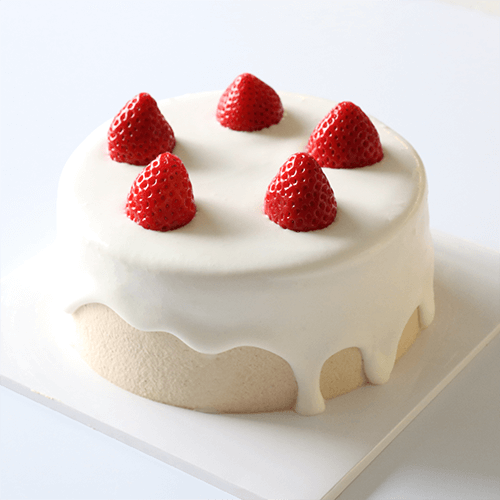 Earl Grey Strawberry Shortcake
*These are sample images for better understanding.
J'adore
Pastry Chef

Hello, I'm J'adore, a pastry chef and dessert creator of
the YouTube channel "J'adore," with 450,000 subscribers.

In the past, I was just an ordinary office worker
and even when I first started baking as a hobby,
I had no idea that baking would
eventually, change my life.

A few years ago, while working,
I decided to complete a full-scale
confectionery school,
and that's when I fell in love with baking. It seemed like
I finally found a job that suited my aptitude for the first time.
On vacation, I went to Paris for a short-term training session.
After that, I wondered what I could do with the baking techniques
I acquired and decided to start my own YouTube channel.

Now I'm committed to only sharing baking processes
and recipes of delicious desserts with aspiring bakers!
And I'd like to invite all at home bakers
to an unforgettable baking class
that will make your everyday special.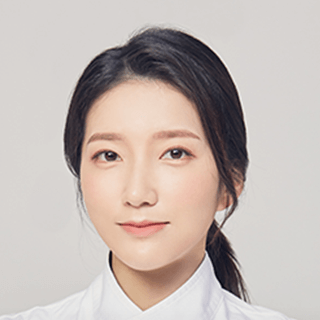 Pastry Chef,
J'adore
[Current]
Running YouTube channel J'adore (affiliated to Sandbox Network)
Recognizable
Projects & Awards
[Former]
école Bellouet Conseil, France (2018)
Completed Confectionary Course (Beginner)
from Nakamura Academy, Japan (2017)
Yonsei University Economics Graduated

[Published]
Air Fryer Home Baking (2019)

[Lecture/Seminar]
Lecture at SMEG Korea (2019)
Lecturer at Starfield Goyang Academy (2019)
Lecturer at Shinsegae Department Store Cultural Center (2018~19)
Lecturer at Hyundai Department Store Cultural Center (2018)
All You Need Is a Mini Oven
and a Regular Spatula
As a beginner home baker, I was overwhelmed with choosing the right tools. To help those who feel the same, I will introduce you to all the tools and equipment you need so you can choose the one that suits you in this class. I'll even give tips and know-how on choosing a good tool at a reasonable price. I have tested them before sharing them with you so, you can follow along with just a mini-oven and a regular spatula without any difficulty at home.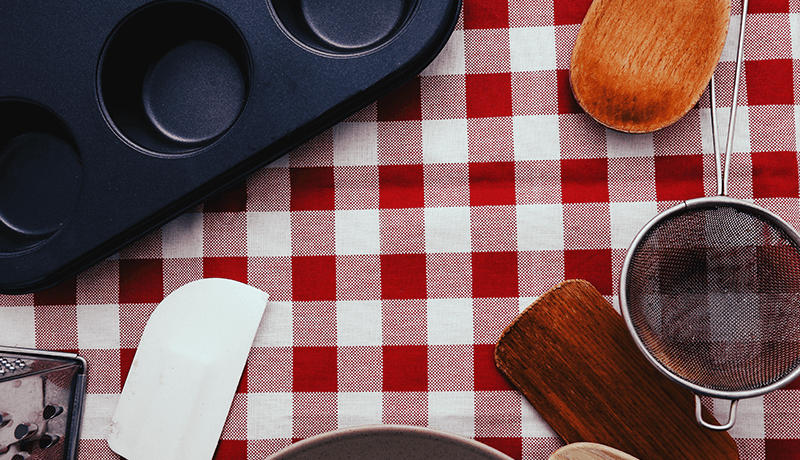 Easily Obtainable, Familiar, & Inexpensive Ingredients!
Something I considered the most when preparing for this class was the versatility of the ingredients. When creating the recipes, I excluded unfamiliar ingredients that are difficult to obtain as much as possible. In this class, you can easily purchase most of the ingredients in the recipes and create delicious desserts with them!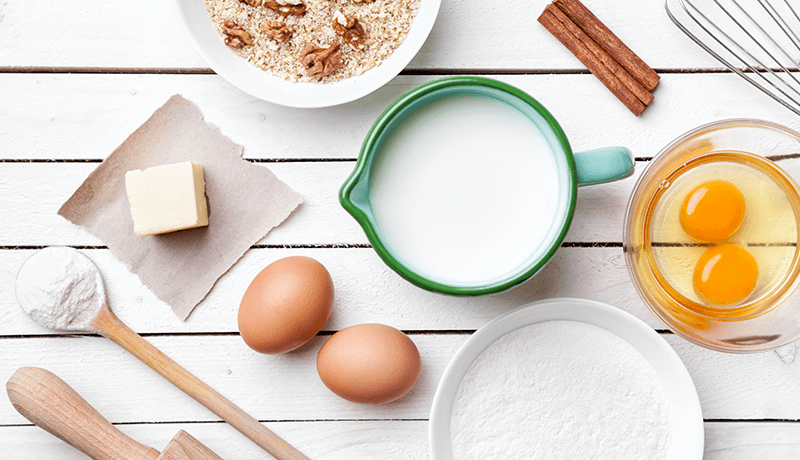 Popular Desserts
That Anyone Can Easily Make
Learn baked goods such as Madeleine, Financier, and Pound cake that anyone can easily follow even if you have never tried baking. I organized the curriculum in an easy and detailed manner, starting with basic baking skills so that you don't face difficulties obtaining ingredients or learning complicated techniques.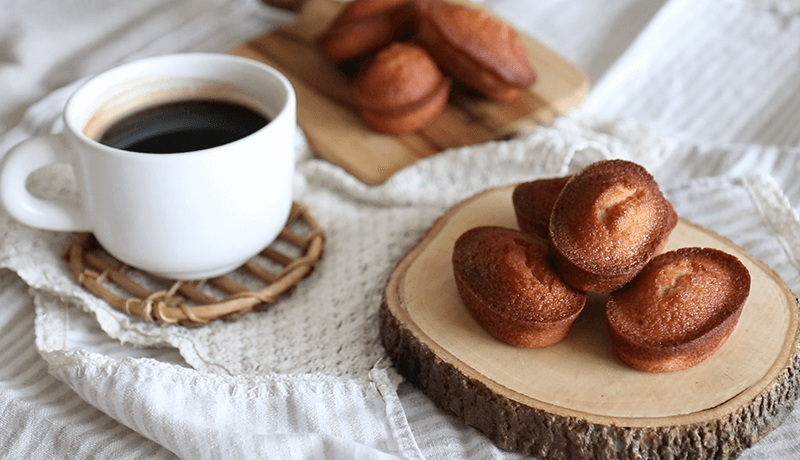 Class Details
You'll Learn
Tarts and Cakes That You Want to Upload on Your SNS

After going through the basic recipe, I will share the recipes for tarts and cakes with you. Learn the popular recipes made with various ingredients, including fruits, coffee, and chocolate. Bake beautiful desserts with a taste and completeness that makes you want to take pictures and even sell them at a dessert shop!

Tips on Not Failing Twice
From a Pro Home Baker

After running a YouTube channel for about 3 years, many subscribers have sent me numerous failure cases. Through these examples, I realized that it is more important for a novice baker to understand the 'why' than to follow a random recipe. If you overlook a minor point, it may not taste as you thought it would. I will also explain the principles of confectionery so you can enjoy baking more easily!

Revealing the Special Recipes
of J'adore

I will reveal 10 special recipes carefully selected from popular items and reinvented in the my own baking style. Every dessert recipe you learn in the class will be provided as a class material with the measurements and ingredients used. If you are curious about the details, please review what you have learned freely through these recipe cards!
Chapter 01. Introduction to Basic Materials and Tools for Beginners
01. Introduction to Ingredients
In addition to butter, sugar, eggs, and flour, the common ingredients of confectionery, we will also learn about the main ingredients used in this class.
02. Introduction to Tools
In this class, I will introduce the oven and tools used and give tips on choosing inexpensive tools.
Chapter 02. Basic Recipes: 6 Very Easy Desserts That Anyone Can Follow Right Away
03. Corn Cheese Financier
A financier where the savory taste of cheese and the subtle sweetness of corn blend harmoniously.
For 12 servings.
We will summarize the key points you should not miss to properly bake 12 pieces of financier, and learn about precautions and pretreatment methods when adding minor ingredients to baked confectionery dough.
Even with the same recipe, the results vary depending on the process and cooking method. Understand that and learn how to transform it into the texture and flavor you want.
04. Hazelnut Coffee Madeleine
A soft and moist madeleine made from hazelnut and coffee, which is one of the most compatible ingredients in desserts.
For 12 servings.
Learn more about how to make homemade praline using nuts that are used throughout 12 confectionery products and how to use glaze on the surface of madeleine to add flavor.
05. Chewy Butter Bar
Let's make a butter bar, an authentic American dessert that has become popular these days, with simple ingredients that everyone has at home and easy process.
Square Mousse Ring No. 2 (16.5*16.5 cm) for 1 serving.
Learn how to maximize the flavor of butter and sweetness of sugar, and how to make a dough with a chewy texture.
06. Salty Caramel Macadamia Cookies
These cookies are a French reinterpretation of American cookies that have been popular in Paris recently.
For 6 servings.
6 pieces of unsweetened and moist cookie dough are topped with homemade caramel, macadamia, and caramel-flavored chocolate.
Once you know how to make a flavorful caramel sauce that can be used for various purposes by adjusting the concentration, and how to make a strong flavor caramel sauce You will also learn how to caramelize nuts.
07. Black Sesame Cube Pound
Black Sesame Cube Pound is a pound cake with a flavor full of the aroma of black sesame and a texture that melts in your mouth.
For 6 servings.
Learn how to make a soft texture pound cake with flour batter method and make a beautiful glaze.
How to make black sesame paste that can be freely applied to the nuts you want, and how to make black sesame chocolate glaçage and sesame decorations.
08. Matcha Milk Cupcake
A moist cupcake that combines the aroma of matcha, the subtle bitterness, and the sweetness of the milk.
For 6 servings
Learn about the light and moist kneading method, which is the basis of all cupcake variations, and how to apply it in different flavors.
Learn to create moist vanilla milk cream that flows like sauce and matcha cream with a refreshing taste that keeps the greasiness and dryness away.
Chapter 03. Applied Recipes: 4 Types of Cakes & Tarts Made with Your Favorite Ingredients Such as Fruits, Coffee, Chocolate, Etc.
09. Tiramisu Tart
This is a recipe that transforms traditional tiramisu into a tart form. The crispy tart and the moisture of tiramisu are combined to make it even more delicious.
1 tall tart mold size 2 (16.5 cm in diameter)
Learn how to make a crispy tart shell for 1 serving & how to keep it crispy for a long time.
Make a light biscuit, soak it with rich coffee syrup, and finish by adding a fragrant, rich cream with Anglaise cream and mascarpone cheese.
10. Pistachio Berry Dacquoise Cake
This is a cake that combines the aroma of pistachios and the sweet and sour taste of seasonal berries with soft dacquoise.
It is a recipe that is simpler and prettier than an ordinary cake.
Round mousse ring No. 2 (diameter 18 cm) for 1 piece
You will learn how to pipe with rich mousseline cream and decorate with fruit. I will also give you tips on how to apply each component made in this product to other products.
11. Souffle Cheese Roll Cake
This cream cheese roll cake is a popular cream cheese roll cake that is similar to the popular convenience store mochi roll but has a much more luxurious texture, taste, and design.
1/2 bread pan (39*29*4.5cm) for 1 serving
How to make a chewy and soft souffle roll cake sheet easier than the traditional souffle method, and beautifully roll with a refreshing and subtle cheese cream
12. Earl Gray Strawberry Shortcake
A cake that combines the flavor and aroma of Earl Grey flavor cake sheet with Earl Grey chocolate cream, and fresh strawberries.
No. 1 cake (15 cm in diameter) for 1 serving
You will learn the Genoise technique of making a fluffy and soft cake, icing fresh cream cake, and how to decorate the top of the cake as if it flows naturally.
Interview
with Pastry Chef, J'adore


Question.01
Why are J'adore's recipes loved
by home bakers?


Many home bakers call me by the nickname 'J'adore never lets you down, and I think of it as a great honor and gratitude. Unlike a few years ago when I started baking, there are a lot of baking videos these days. Nevertheless, I think people still enjoy watching my videos because of my kind and detailed explanations. Fans who love my recipes commonly say; that there is no failure in J'adore's recipe. In this class, I have also explained the recipes kindly, including as much detail as possible. So I hope you can enjoy baking through this class.
Question.02
What were the processes and difficulties you faced while learning baking, and how did you develop your current skills?


I wasn't a person with an innate talent for baking. I've ruined macaroons 10 times in a row, so I've thrown all of them away, and I've made bumpy, bubbly cakes countless times because I wasn't good at using fresh cream icing. However, after repeating these failures, I learned that, after all, the answer was steady effort. So until now, even if I make one product, I don't follow the given recipe as it is. Instead, I do a lot of testing to find out the role each ingredient and how the difference in the number, or measurements, will connect to the taste. I believe that this constant effort to find my answers and recipes has helped me improve my skills.
Question.03
What led you to participate
in this lecture?


On YouTube, I have to show fun videos in a short time, so I always longed to create a long class to help beginners understand all the details when baking with me. Therefore, in this Coloso class, I created a curriculum that makes baking easy and fun for those who have previously made desserts through the channel of J'adore and those who are making desserts for the first time by providing more detailed explanations not shown on YouTube of each process.
Question.04
Who would you recommend
this class to?


I recommend this class to those wanting to make beautiful desserts while efficiently reducing the cost burden. I prepared the recipes so you can learn about the most basic and popular baked goods items like Madeleine, Financier, Cupcakes, Tarts, and Shortcakes. All the products you learned in the class have a taste and completeness that you can even sell at a dessert shop. So, I highly recommend it to hobby bakers, at-home bakers, and pastry chefs who own their dessert shops.
Recommended Class
Like this class?
Then check these out!


[IMPORTANT NOTICE]

*Please note that the information on this page is subject to change without prior notice.
*Would you like to learn more about our refund policy? Please check here.
*Please check our FAQ for Copyright and Proprietary Rights, User-Generated Content, Security, and Violation information.