[Summersplash]MotionGraphicDesigner,JaeyeounLee_이재연 Details
Class Intro
Motion Graphic Designer, Jaeyeoun Lee
Are you having a hard time creating
realistic textures & lighting to express
objects and space in various concepts?
Master the fundamentals of expressing
lighting and texture, including the basic texturing skills
with base options and node structures, three-point lighting
to add depth to objects, and make detailed and extensive
lighting environments, to create your own marvelous artwork!

Content
Length: 25 videos
(Duration 16h 33m)
Difficulty: Basic
Unlimited views

Video Details
Audio: Korean
Subtitles: English

Software Required
Cinema4D R23
OctaneRender
AfterEffects CC

Perks
C4D Files
Texture Files
Ae Files
Expert Motion Graphics Designer
Jaeyeoun Lee's Profile & Portfolio
Jaeyeoun Lee
Motion Graphic Designer


Hello, I am a 3D motion graphic designer, Jaeyeon Lee.
I made advertisements for Naver, Samseong, Kakao, KB,
and other major companies, the new media art that was
displayed at Incheon Airport, COEX, CENTERFIELD,
a music video for 'Far East Movement,' and
participated in other various projects.

Many beginners and professional artists using
C4D in their motion graphic artwork lacks practical
experience and understanding of texturing and
lighting, which prevents them from expressing
proper light and texture in their art.

I organized the curriculum of this class with
lighting and texturing theories, practical
Octane techniques, various rendering
methods to help you improve your
ability to freely express your
visions in any situation.

As you slowly proceed through this class,
you will be able to build a foundation and
grow as a motion graphic designer who
possesses the solid fundamentals to
express light and texture in your artwork.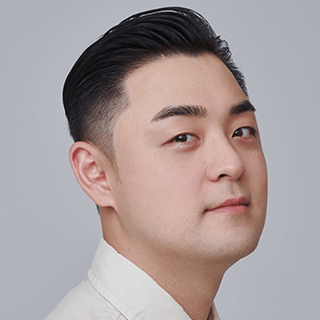 Motion Graphics Designer, Jaeyeoun Lee
[Current]
Freelance Motion Graphics Designer
C4D Korean User Group Moderator
Recognizable
Projects & Awards
[Former]
GIANTSTEP Art Team 3D Designer

[Notable Works]
NAVER - Naver Connect 2021 XR
NAVER - My Competency Longboard ED
NAVER NOW - < PARTY-B >
Shenzhen, China - Media Wall Video
CENTERFIELD - Media Wall Video
Hyundai Motor Company - IONIQ
Hyundai Motor Company - STARIA SNS Video
Toss - Credit Score Management Service
Toss <Step Counter> Video
Far East Movement - Instagram MV
Incheon Airport - T1 Media Tower
CGV - Kumho Tires Emergency Exit Video
KIA - K3
KT - 5G
SAMSUNG - Galaxy Note 20 COEX New Media
SAMSUNG - Galaxy S20 FE

[Personal Projects]
Graebar_Study Work (1)
Graebar_Study Work (2)
Energy Crystal_Study Work
Digital Tunnel_Study Work
Retrospect_Study Work
Birth of venus_Study Work
Extreme ATV_Study Work

[Other]
Maru International - Interview


Instagram
5 Themes & 53 Different
Texturing & Lighting
Class Exercises
Theme 01. Basic Materials

We'll use the base options, simple node structures, and image resources
to practice basic texturing skills.

We'll build upon a basic three-point lighting setup and practice expressing the structure of objects.
With a combination of HDRI and Octane Daylight, we'll train ourselves
to make detailed lighting environments and realistic textures.

We'll practice making lighting setups with distinct concepts
and using decal resources.
We'll learn how the concept affects the lighting, and how to use volume light to create an extensive atmosphere.
*These are sample images for better understanding.
Practice-Driven
OctaneRender Instructions
From the software and hardware properties to the various features and precautions, learn everything you need to use OctaneRender in the field.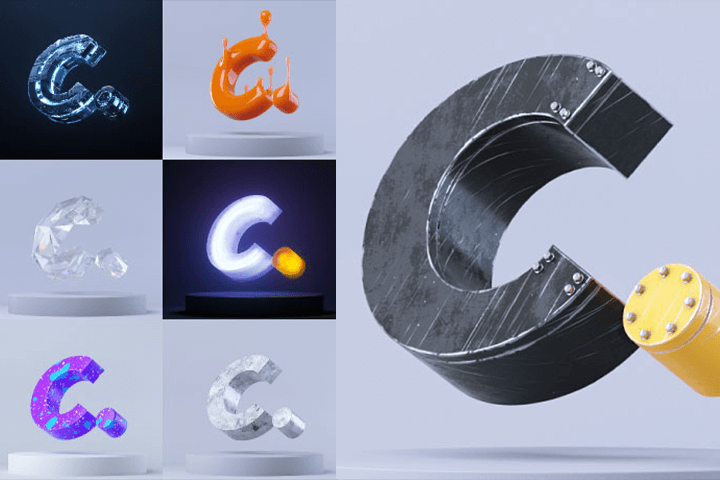 3D Principles and Texturing
& Lighting Techniques
We'll learn what options we need to better understand materials, how to make textures with nodes, and various texture mapping methods. We'll also study lighting theories, the types of lights, and how to use them to get a better understanding of lighting.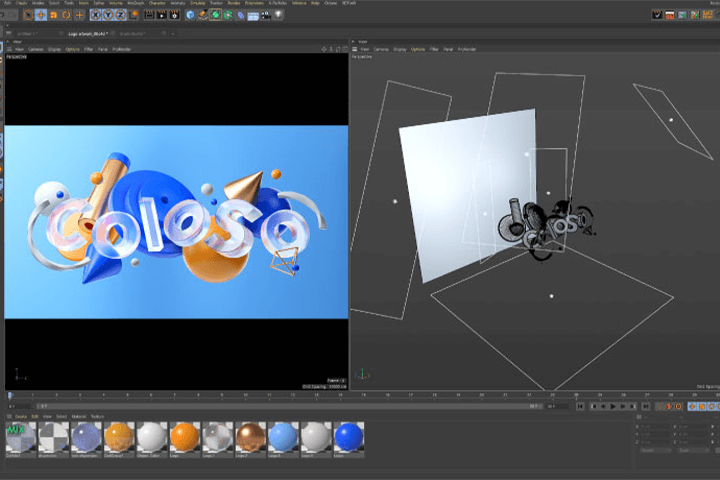 Experience Various Artworks Based on the Situation and Concept
With the understanding of rendering properties, texturing, and lighting, we'll make multiple artworks with different situations, goals, and concepts. Experience explosive growth in making artwork by practicing repetitively in your own way.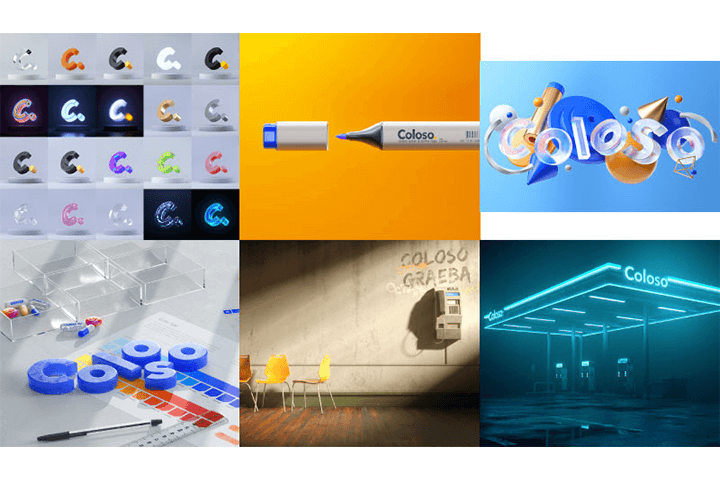 Class Details
You'll Learn
Design Theories and Texturing Ideas

Based on solid design theories and texturing ideas, you'll learn how to express "eye-catching and beautiful textures." You'll also study how to plan different concepts, and how to materialize an idea that fits that concept.

Lighting Design Theories for Beginners

Learn the theory of lighting, such as the types and usage of light sources, and learn how to use them to create a 180-degree changing atmosphere through lighting case studies and by analyzing references.

Practical Texturing & Lighting Techniques

Understand texturing & lighting through descriptions and examples of tool functions required to properly utilize materials and light..
How to Make Textures: From Realistic to Conceptual

Learn to create various textures with OctaneRender. Practice everything from realistic to stylized and expand the usability of OctaneRender.

Creating Style Frames in Various Concepts Used in Practical Artwork and Personal Projects

Based on all the texturing and lighting techniques you learned so far, we'll make various types of artwork. Experience a wide range of designs in this class, from an artwork that uses basic shapes to realistic textures and style frames that you'd see in title sequences.

Post-Production in After Effects

To finish creating a 3D artwork, you'll practice post-production in AE. Then, we'll wrap up as we learn how we should approach artwork.
Unlimited Access
Best Price
Buy now, get unlimited access.
(자동 구성) 가격이 인상됩니다.
This special offer ends soon.
Buy now and save!
01. Class Introduction
Curriculum Overview
Instructor's Career: Job Preparation and Growth
SECTION 02. Getting Used To OctaneRender
02. Introduction to OctaneRender
What is Rendering?
OctaneRender
03. Octane Render Basic Options
Live Viewer
Kemal Setting
04. Octane Material 1: Properties to Understand Materials
Diffuse Material
Glossy Material
Specular Material
Mix Material
05. Octane Material 2: Utilizing Nodes and Mapping
How To Use Octane Node Editor
Understanding Octane Nodes
Making Textures with Octane Nodes
Studying and Using Various Texture Mapping Methods
06. Octane Light 1: Lighting Theory & Case Study
Lighting Theory
Lighting Case Study through Analyzing References
07. Octane Light 2: Different Types and Usage of Lights
HDRI Environment / Texture Environment
Octane Daylight
Octane Area light
Octane Targeted Area light
Octane IES Light
Octane Spot Light
Emission texture Light
SECTION 05. Features & Options in Various OctaneRender
08. Camera & Tags
Camera Imager: Adjust the Overall Image before Rendering
Post Processing: Creating a Bright Glare Effect
Effects and Usages of Octane Tags
Motion Blur
Visibility
Object Layer
Subdivision Group
Hair
09. Render Setting
Render Basics
Understanding Multi-Pass
Using Render Region / Network Render to Optimize Render Time
SECTION 06. Hands-On Exercise Theme 1: Basic Artwork
10. Basic Artwork 1
Making Textures with Base Materials
11. Basic Artwork 2
Making a Metallic Texture with a Glossy Material
12. Basic Artwork 3
Making Emissive Materials with an Emissive Material
13. Basic Artwork 4
Making Various Glass Materials with Specular Materials
14. Basic Artwork 5
Making Various Stylized Materials 1
15. Basic Artwork 6
Making Various Stylized Materials 2
SECTION 07. Hands-On Exercise Theme 2: Logo Artwork
16. Logo Artwork
Exercise Review
Using the Concept of Three-Point Lighting to Set the Lighting
Finishing Off with Post-Production
SECTION 08. Hands-On Exercise Theme 3: Office Artwork
17. Office Artwork - Brush 1
Exercise Review
Lighting Setup
18. Office Artwork - Brush 2
Applying Textures
Finishing Off with Post-Production
19. Office Artwork - Main 1
Analyzing References
Lighting Setup
20. Office Artwork - Main 2
Texturing
Finishing Off with Post-Production
SECTION 09. Hands-On Exercise Theme 4: Empty Space
21. Empty Space 1
Analyzing References
Lighting Setup
22. Empty Space 2
Texturing
Finishing Off with Post-Production
SECTION 10. Hands-On Exercise Theme 5: Coloso Gas Station
23. Coloso Gas Station 1
Analyzing References
Texturing
Lighting Setup
24. Coloso Gas Station 2
Volume Light
Finishing Off with Post-Production
25. Wrapping Up
How to Effectively Review What You Learned
Website Recommendations for Self Study & Personal Projects
Interview with
Motion Graphic Designer
Jaeyeoun Lee

Question.01
What makes your class different
from other classes?


I prepared exercises in various styles to teach various practical texturing and lighting techniques. As we go through the exercises, you'll contemplate what to consider as we plan concepts, and how we implement those concepts to make the look we visioned, which is another distinct characteristic of this class.
Question.02
Why do some people find it difficult
to do texturing and lighting?


It is likely that a person who doesn't have a good understanding of the Add, Multiply, and Gradient nodes, will find texturing and lighting difficult. As it is crucial to understand how they operate and learn to use them freely, we will study them together repeatedly throughout the class.
Question.03
Who would you recommend
this class to?


I would recommend it to people who just started learning OctaneRender, artists who want to study again from the beginning to learn the correct theories, and anyone who wants to use texturing and lighting to create looks for various concepts. Through this class, I'll help you build a solid foundation to use various texturing and lighting setups in different environments and concepts.
Required Programs
This course will use Cinema4D R23, OctaneRender, After Effects CC.
Please purchase and install these program(s) for an optimized lecture experience.

*You may use other versions of OctaneRender and After Effects CC.
*These programs and/or materials will not be provided with the lecture.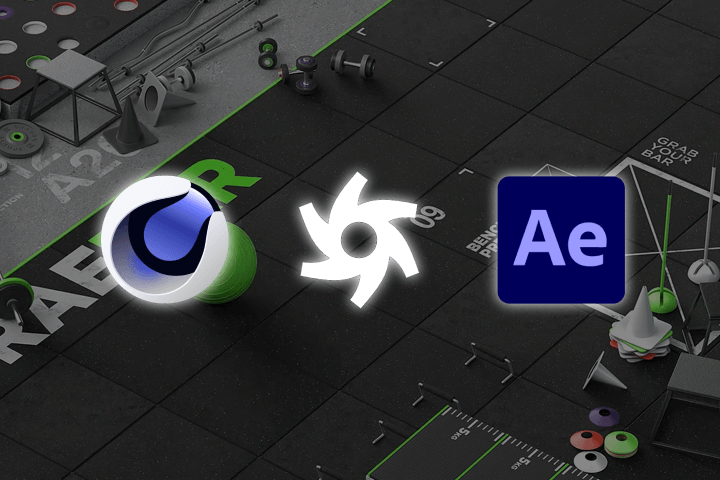 Recommended Classes
Like this class?
Then check these out!
[IMPORTANT NOTICE]

*Please note that the information on this page is subject to change without prior notice.
*Would you like to learn more about our refund policy? Please check here.
*Please check our FAQ for Copyright and Proprietary Rights, User-Generated Content, Security, and Violation information.