[Summersplash]MotionGraphicArtist,HaramJung_정하람 Details
Class Intro
Motion Graphic Artist, Haram Jung
Did you think that the live-action 3D motion graphics,
often seen in broadcasts and advertisements,
could only be produced by professional design companies?
Learn to produce dynamic effects in C4D
without having to rely on complex simulations
or third-party programs.
This class covers not only vital techniques
for texturing, lighting, and animation in C4D and Octane,
but also how to polish and render in After Effects.

It has all the tips and insights you need
to create higher-quality artwork:
from planning to the production process
of a motion graphic video.

Content
Length: 22 videos
(15h 44m)
Difficulty: Intermediate
Unlimited views

Video Details
Audio: Korean
Subtitles: English

Software Required
Cinema 4D R20
Octane 2020.1.5-R4
Adobe After Effects CC 2019
Adobe Media Encoder CC 2019
JS Displacement

Perks
C4D project files
Texture files
Motion Graphic Artist,
Haram Jung's Profile & Portfolio
Haram Jung
Motion Graphic Artist

Hello, my name is Haram Jung and
I'm a Motion Graphic Designer.

I started my career as a 3D motion graphic artist
at GIANTSTEP in South Korea.
Since then, I have been in charge
of various motion graphic projects:
from the opening/closing design
for the Pyeongchang Winter Olympics
to new media work for Incheon Airport's
New Media Tower. I have also done
advertisement work
for large companies such as Samsung and Kia,
OFFF Barcelona 2018, and brand title projects
for games like Resident Evil 2.

Currently, I'm mainly collaborating
with Elastic in LA, USA and Tendril Studio
in Toronto, Canada, working on a wide range of projects
from full animation music videos to commercial films as a freelancer.

Through this class, I'll teach you an efficient
one-person production process that will enable
you to plan and produce a trendy live-action
motion graphic on your own.

C4D + Octane + After Effects Everything About Solo-Production
Learn the overall process of becoming a director through the case study, from planning live 3D motion graphics to production using Cinema 4D, Octane Renderer, and After Effects.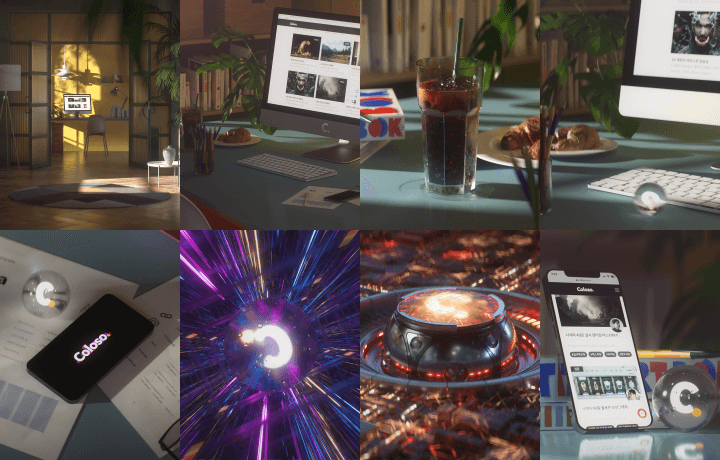 Implement Effects & Details Without Third-Party Programs
Without learning a third-party program such as X-particle or turbulance FD, I will share the know-how to increase the dynamic effect and detail created only with the Mograph function and Octane of C4D.
Workflows and Pipelines That Effectively Boost Quality
We will learn the pipelines and workflows used in practical work to apply live-action-based theories and laws to 3D work to produce more high-quality motion graphics.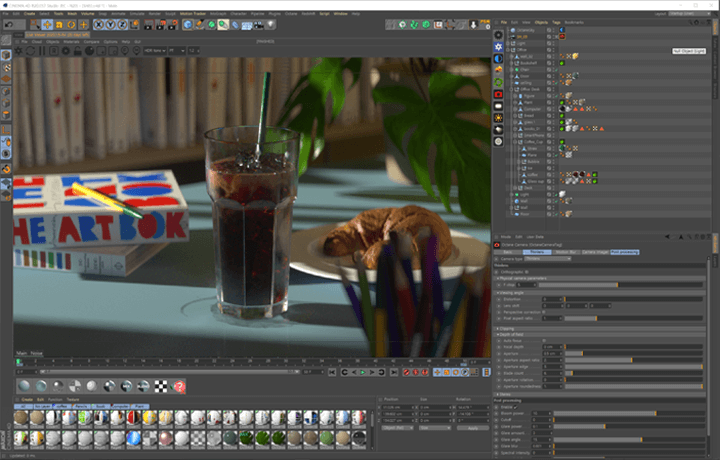 Class Details
You'll Learn
Principle of Object Placement Optimized for 3D Motion Graphics

You will learn about the foreground, near-view, and far-sightedness that expresses a sense of scale and balance to give a realistic feel and how to place an object to emphasize the subject area.

How to Use Lighting Design Theory to Enhance Screen Composition

Learn about design methods that can be applied to 3D works by light type and arrangement, such as color temperature of light, shape change of light and shadow depending on the size of light, and volume light.

Realistic Texturing and Effect with C4D and Octane

Use the Octane node to create realistic materials and even dynamic effect animations that bring the work to life without simulation.
Basic Camera Rules That Are Essential for filming

Discover how to achieve a natural film camera look and implement animation expressions in 3D through the motion blur calculation method and depth of field theory used for the actual filming.

Solo-Production: Where You Can Direct Everything from Planning to Production

Experience a workflow of efficient solo production that includes the mood, flow, and completion of the work and is immediately applicable.

After Effects Compositing for a Live-Action Film Appearance

Learn how to create a more realistic and detailed 3D-generated image using the features of various AE Plug-ins and cameras.
Unlimited Access
Best Price
Buy now, get unlimited access.
(자동 구성) 가격이 인상됩니다.
This special offer ends soon.
Buy now and save!
01. Orientation
Instructor Introduction
Class Introduction
Software Required for the Class
Class Goals and Key Points
SECTION 02. Octane Render
02. Octane Render Setting
Difference Between Biased Render and UnBiased Render
Advantages of Octane and Efficient Setting Method
Difference Between Direct Lighting & Path Tracing and How to Use it
03. Planning / Moodboard & Boardmatics Production
Overall Workflow Description
Collect References for the Direction and to Create the Desired Atmosphere with the Mood Board
With Collected References, Create Boardmatics with Music to Understand the Flow of the Work
SECTION 04. Office Design & Animation
04. Layout
Importance of Real Scale
Creating Depth with Foreground, Short-range View, and Distant View
Emphasize the Subject Matter by Drawing Attention

* Shot 01-04 scene file will be provided
05. Lighting
Expressing the Change of Shade According to the Size of Light
How to Set the Mood According to the Color Temperature of Light
Dividing the Screen with Light and Shadow

* Shot 01-04 scene file will be provided
06. Volume Lighting
Volume Scattering Light Production Using Octane Volume
Introducing Production Methods of Volume Lighting
How to Use Volume Pass in After Effects

* Shot 01-04 scene file will be provided
07. Coffee Cup Texturing
Expressing Realistic Subject Matter Texture Only with Textures and Features in Octane Node
Get Yourself Familiar with Octane Composite Material
Increase Your Understanding of the Black & White Luminance Map
Increasing the Detail Using Texture Animation

* Coffee cup C4D file will be provided
* Shot 03 scene file will be provided
08. Octane Camera
Learn the Main Functions of Octane Camera and How to Use It
How to Use and Calculate Motion Blur
How to Adjust the Depth of the Camera According to the Situation
09. Animation
Tips for Adding Scene Detail even with Simple Animations
Ball Animation
Camera Animation
3D glitch animation
Creating Natural Animation without using Simulation
10. Render Setting
An Efficient Way to Set Up Renders and Use Multi-Pass
Introduction to Rendering Formats Frequently Used in Practical Work
Post-Production Polishing Know-How Using Various AE Plugins
SECTION 05. Mirror Room Design & Animation
11. Mirror Room Design
Mirror Room Design Using Total Reflection Texture
Explanation of the Pros of Mirror Room
Efficient Mirror Room Setting and Application

* Shot 06 scene file will be provided
12. Mirror Room 1 - Texture Mapping
Introduction to JS Displacement Software
Various Ways to Use JS Displacement
Creating Ray Texture Using JS Displacement

* Shot 06 scene file will be provided
13. Mirror Room 2 - AE Compositing
Later Use of Multi-Pass
Adding Depth to the Work with Color Grading
Adding Speed & Effect with Plug-in in After Effects
14. Mirror Room 3 - Camera & Animation
Motion Blur Theory & How to Use Motion Blur According to the Situation
A Camera Production Method with Speed Using Focal Depth
How to Film with One Take Camera

* Shot 06 scene file will be provided
SECTION 06. Core Room Design & Animation
15. Core Hard Surface Modeling
Core Design & Modeling
Introducing Simple and Easy-to-Modify Modeling Methods

* Core C4D file will be provided
* Shot 07 scene file will be provided
16. Core Texturing
Making a Metal Texture that Goes Well with the Core
Lighting Setting to Highlight the Details of the Core

* Core C4D file will be provided
* Shot 07 scene file will be provided
17. Core Board Design
Learn about Effect Animation Using Cinema4D Functions
Learn about Spline Light Animation to Express the Core Energy

* Core C4D file will be provided
* Shot 07 scene file will be provided
18. Circuit AE Compositing
Circuit Board Design Using JS Displacement
Simple Circuit Board Expression and Tips

* Core C4D file will be provided
* Shot 07 scene file will be provided
19. Circuit Board Animation
Learning an effect animation of energy exploding on a circuit board
Dynamic camera animation production

* Core C4D file will be provided
* Shot 07 scene file will be provided
20. Core Effect Animation
Later Use of Multi-Pass
Adding Depth to the Work with Color Grading
Adding Speed and Effects Using Plug-Ins in After Effects
SECTION 07. Final Output Render
21. Final Output Render
Making the Final Output with Adobe Media Encoder
How to Use Various Render Formats such as ProRes MOV, MP4, and AnimationGIF
22. Self PR
How to Use & Publish Your Work Efficiently on Portfolio Platforms like Behance, Vimeo, and Adobe Portfolio
How to Use Your Portfolio Organically to Maximize Self PR
Interview
with Motion Graphic Artist
Haram Jung


Question.01
Why do you use C4D and Octane?


Cinema 4D is a specialized program that allows users to easily work on animations with intuitive and organized UI. In addition, the combination with Octane, which provides fast rendering and live viewer functions, is good, so it is widely used by both domestic and international users as well as in the motion graphics industry. Best of all, C4D and Octane can create high-quality motion graphics with relatively simple settings.
Question.02
What are your strengths
as a motion graphic artist?


My greatest strength is my ability to pay attention to details. If you have an eye for detail, I believe you can make a more high-quality output in live-action and advertising style 3D motion graphics that are heavily influenced by trends. Therefore, the curriculum has been organized so that only you can only use Cinema 4D and octane to deliver sophisticated effects without the use of complex third-party programs.
Question.03
What are the key points of this class?


It may be difficult to acquire systematic knowledge for 3D motion graphics production by studying alone. So, based on my experience, I focused on sharing the practical production process and know-how necessary for collaborations with famous studios at home and abroad. I hope this class can help those who are concerned about the limitations of expression due to lack of practical experience.
Question.04
Who would you recommend
this class to?


It is recommended for students and prospective students who want to create personal portfolios or artwork, those who have basic knowledge of Cinema 4D and Octane but want to upgrade their skills, and new motion graphic designers who want to become a professional. Beyond simply following examples, you will be able to learn the overall workflow for creating a single piece of art.
Required Programs
This course will use the programs below. Please purchase and install these program(s) for an optimized lecture experience.

– Cinema 4D R20
– Octane 2020.1.5-R4
– Adobe After Effects CC 2019
– Adobe Media Encoder CC 2019
– JS Displacement

* For Cinema 4D, R20 and later versions are recommended.
* For Adobe After Effects, Media Encoder, CC 2017 and later versions are recommended.

*These programs and/or materials will not be provided with the course.

*JS Displacement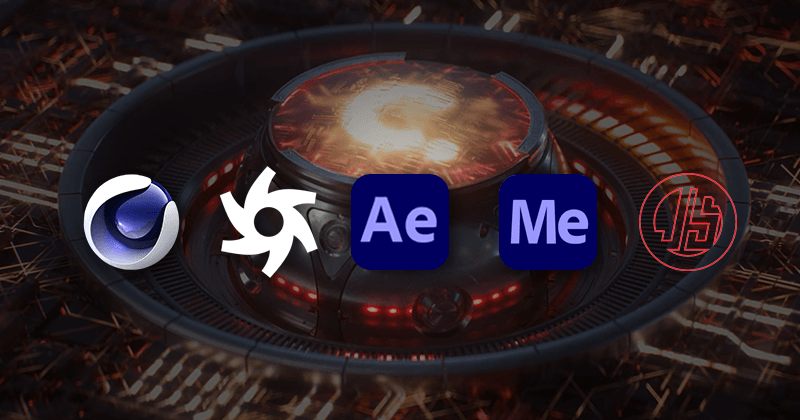 Recommended Classes
Like this class?
Then check these out!


[IMPORTANT NOTICE]

*Please note that the information on this page is subject to change without prior notice.
*Would you like to learn more about our refund policy? Please check here.
*Please check our FAQ for Copyright and Proprietary Rights, User-Generated Content, Security, and Violation information.