MotionDesigner,HyunjiYoon_윤현지 Details
"Master the 2D VFX artwork used
when working on large-scale productions"

It might be hard to believe,
but the high-quality motion graphic work
seen on projects for broadcasters and corporations
is usually made with After Effects.

It might seem difficult and time-consuming,
but did you know there's also
a faster, much easier way to create them?

Learn the 2D VFX motion graphics insights
that will help improve the quality of your work
while reducing work time by using common
plugins and a variety of effect application methods.

Hyunji has worked at GIANTSTEP for the past 7 years
and has collaborated with large corporations
such as Samsung, Hyundai Motors, and LG,
as well as broadcasters such as JTBC and tvN.


Content
Length: 34 videos
Difficulty:Intermediate
Unlimited views

Video Details
Audio: Korean
Subtitles: English

Software Required
Adobe After Effects CC
Red Giant Complete
Stardust

※ Free trial plugins are used in this class

Perks
15 Class exercises
Brush sources
Motion Designer
Hyunji Yoon's Profile & Portfolio


15 Class Exercises
With 5 Different Themes
Hyunji Yoon
Motion Designer

Hi, this is 2D motion graphic designer Hyunji Yoon.

I am currently working as a visual artist at GIANTSTEP,
collaborating with media companies
for TV commercials, viral advertisements,
music videos, movies, shows, and other projects.

I mainly work on creating key visual artwork
as well as motion graphics, and always aim to make
high-quality artwork quickly and easily.

For this class, I chose to provide students
with insights based on the knowledge
I have accumulated from my days
as a student, up until now and other special tips
that I have learned through R&D.

I hope that throughout this lecture, you will be able
to learn about the infinite possibilities of After Effects
in a way that's both fun and efficient.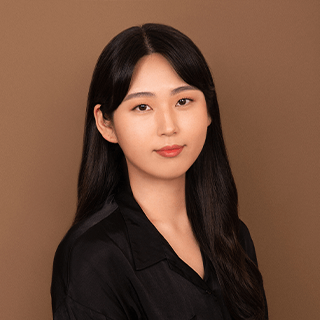 Motion Designer,
Hyunji Yoon
[Current]
GIANTSTEP Visual Artist
Recognizable
Projects & Awards
[TV Shows]
JTBC's "My Wife is Having an Affair This Week" - Title Sequence & Social Media Content Production
tvN's "A Wife That I Know" - Title Sequence Production

[Music Video & Entertainment]
Aespa - SYNK, GISELLE
Lee Seung-hwan - God of Money
T1 - Runner
Woo!ah! - Debut Film Teaser

[Teaser]
BTS X VISITSEOUL - J-Hope, Jin
Korean Air in-flight video - 2D Section (UI, Graphic)
Louis Vuitton Pop-up Store - Projection Mapping & Kiosk Production

[Media Wall]
Pyeongchang Winter Olympic's "Peaceful Land, Baekdudaegan Mountain Range"
Opening Ceremony - Projection Mapping Pyeongchang Winter Olympic's Medal Award Ceremony - Projection Mapping
Galaxy S10 5G - Outdoor Advertisement

+ Client projects, including TV commercials and other projects


Instagram
From the Basics of AE
to Free and Paid Plugins
If you understand the principles of effects, one effect can take many different shapes. Based on your understanding, you can take full advantage of this tool. From how to use effects easily, to the ability to figure out how to match effects with your intended tasks, you can learn it all while creating 15 of your own artworks.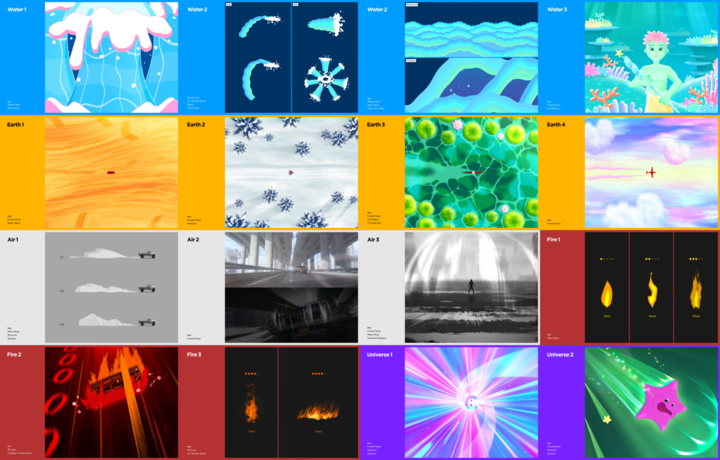 Compositing and Work Process Insights For Creating Appealing Artwork
As a designer, creating "good work" is essential for growth. Learn not only how to apply effects, but also the artistic expression needed for enhancing the quality of your work. Produce work more efficiently by learning the first steps of artwork: planning and conception, and how to nail the details.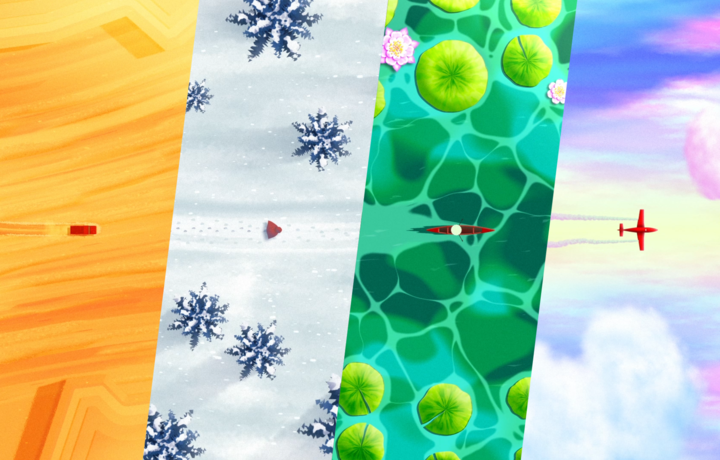 Learn How to Produce VFX Sources and Apply Them to 2D/3D
Use After Effects to create various sources with a "cel" feel for more vivid 2D and 3D images. During this class, you'll practice how to make sources for each of the following five themes: water, fire, air, earth, and space, then learn how to use them with different themes and situations.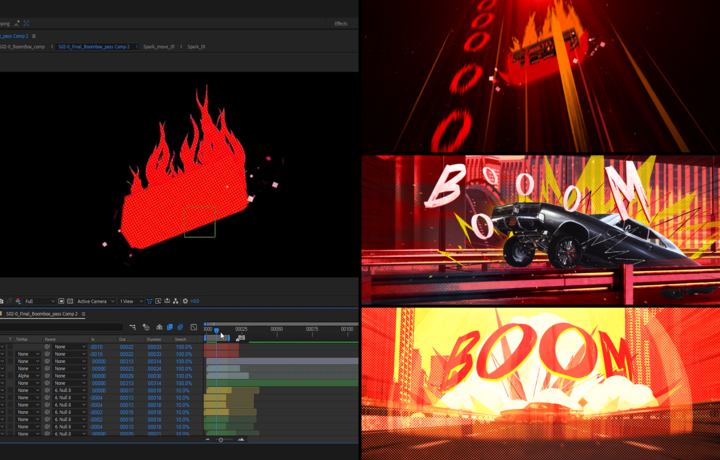 Class Details
You'll Learn
Get the Most Out of After Effects

Even with just the basic features, you can create a much better work process than you have now. We'll give you all of the basics of After Effects, including tips on how to apply them to optimize your work.

Insights for Taking Full Advantage of Plug-Ins

Learn how to think actively rather than follow passively. Understand the principles of effects through practice, and learn all the ways to combine & express effects. Also, learn the types of art that can implement a basic effect like Fractal Noise.

Compositing Methods for Achieving Different Looks

Compositing is an essential element for creating high-quality video work, regardless of whether it is 2D or 3D. We will teach you how to do this through exercises and examples.
Select Particles According to Type and Situation

Learn about the similarities and differences of particle-related effects for CC Particle World, Particular, and Stardust. You'll also learn how to construct efficient workflows for applying particle effects.

Cartoon Effects in After Effects

Create a cel/cartoon feel using basic functions and effects. Furthermore, learn skills you can apply to real-world situations.

Learn Design Planning and Conceptualization Through Exercises

Learn everything from planning to conceptualization during the first phase of creating artwork. Get a look into the portfolio of a working designer and check out the process she went through to put it all together.
Unlimited Access
Best Price
Buy now, get unlimited access.
(자동 구성) 가격이 인상됩니다.
This special offer ends soon.
Buy now and save!
SECTION 01. Basic Understanding of Effects
01. Intro
The reason I'm covering effects
How to learn effects

* For this class, order doesn't matter. Choose what you want to learn according to your needs.
02. After Effects Work Settings & Useful Tips
Preferences for work settings
Using default options
Introducing Plug-ins and Scripts
GIF settings (Notes provided)
03. Principles of Effects 1
Learn about Fractal Noise
04. Principles of Effects 2
Learn about Wave Warp (Sine Graph)
05. Principles of Effects 3
Discover the types of effects used for particles
Examine each function
06. Waves 1
Create wave shapes using Shape Layer and Wave Warp
Learn about Mask Path Animation
Tips for adding cel animations
07. Waves 2-1
Create wave shapes using Shape Layer and Particle
Learn how to implement Liquid Animation
Learn which plug-ins are used for Taper Strokes
08. Wave 2-2
Create background waves using Wave Warp
Create screen transition waves using Shape Layer and Script
Learn how to control Paths with Null Layers
09. Backgrounds Within Water
Make a background in water using effects
Add lighting for liveliness
10. Objects in Water 1 (Character)
Express movements in water using Layer Emitter and Difference Matte in Particular
Tips for detail work and using Shape Layer for character movement
11. Objects in Water 2 (Fish)
Making water droplets and a school of fish using Particular
Differences between Particular Light(s), Emitter, and Motion Path
12. Fire 1
Using Wave Warp to make three different kinds of fire
13. Artwork Compositing Using Fire
Learn composition skills using intro scenes from "Blow" (Personal Project)
What you need to synthesize 2D VFX on a video you worked on with 3D
Useful Tips for 3D Layer and Collapse Transformations

*"Blow" brush sources included
14. Fire 2-1
Use Particular to make fire with a brush-like (textured) feeling
15. Fire 2-2
Use CC Particle World to make fire with a brush-like (textured) feeling
16. Smoke 1-1
Implement different types of smoke with 3 effects
Create smoke with Wave Warp
17. Smoke 1-2
Implement different types of smoke with 3 effects
Create smoke with Particular
18. Smoke 1-3
Implement different types of smoke with 3 effects
Create smoke with Stardust
19. Smoke 2
Implementing smoke to create a sense of speed
Create smoke using Fractal Noise
Creating a sense of speed by synthesizing a 3D image with smoke
2D VFX compositing tips
20. Shields & Explosions
Create a shield using Fractal Noise
Compositing using effects
21. Desert Road (Path) Artwork: Backgrounds
Create detailed backgrounds using Fractal Noise
Utilize Layer Styles
22. Desert Road (Path) Artwork: Objects
Create a well-trodden path
Create smoke
23. Snowy Road (Path) Artwork: Backgrounds
Create detailed backgrounds using Fractal Noise
Utilize Layer Styles
24. Snowy Road (Path) Artwork: Objects
Create a tree
Create a cloak that blows in the wind
Create footprints
25. Water Road (Path) Artwork: Backgrounds
Create background details using Fractal Noise
Create a water surface using effects
26. Water Road (Path) Artwork: Objects
Create lotus leaves
Create a lotus
Create a ship
Create water surface details
27. Sky Road (Path) Artwork: Backgrounds
Create background details using Fractal Noise
Learn about the types of effects used for gradation
28. Sky Road (Path) Artwork: Objects
Create clouds
Create an airplane
Create smoke
29. Speed Line Zoom: Backgrounds
Create detailed backgrounds using Fractal Noise
Learn the types of particle effects used to create speed lines
30. Speed Line Zoom: Objects
Create a trail using the Z-axis movement of a ball and Particular
31. Shooting Star 1
Create falling stars using Stardust
How to control the time of elements that affect Particles
Learn which effects are used to place stars in a 3D space
32. Shooting Star 2
How to utilize 3D objects using Stardust
Create details for each character
Adding small details to a star
Create a shield
SECTION 07. Summary of Useful Tips
33. Outro 1
Tips for finding references
Efficient workflow organization, folder organization, shot list creation
Things you need to grow as a designer
34. Outro 2
"Blow" 2D VFX workflow
How to frame your overall style and the importance of key visuals
Interview
with Motion Designer Hyunji Yoon


Question.01
Is There a Specific Reason Why You Chose This Specific Topic/Themes?


In this lecture, you will learn 2D VFX. 2D VFX has the advantage of being compatible with 3D work as well as motion graphics to perform various tasks. I prepared this lecture so that those who want to add more colorful and fun elements to their videos can learn what kind of work processes they need to go through to get the desired output. Furthermore, with this curriculum, I hope that people will better express themselves in their own artwork which will lead them to fall in love with this field.
Question.02
How Unique Is This Class?


This class allows you to actively use every effect. The reason for using effects is that it saves time and allows you to create quality work. When you study effects-related tutorials, you tend to become bound by the numbers and follow even the smallest of details. To prevent such difficulties from occurring during this lecture, we provide time to understand the principles of effects and use them in various tasks through repeated exercises.
Question.03
Who Do You Recommend This Class To?


Those who think that their motion graphics video looks dull or of low quality. Those who have a sense of motion to some extent, but have difficulty finishing their work on time or inefficiently. Those who know how to create 3D artwork, but want to enhance it with 2D-like cartoon effects. Those are who I recommend this class to the most. After you master the basics, if you improve on the details using AE, you will be able to resolve the difficulties you are experiencing.
Question.04
Finally, Do You Have Anything to Add for the Students?


After Effects is a program that allows you to create stunning and limitless artwork beyond your imagination. In this lecture, I plan to provide my own tips that I have learned while studying on my own, as well as insights I have accumulated while working in the VFX field and since my days as a student, so I hope you all look forward to it.
Required Programs
This course will use Adobe After Effects CC, Red Giant Complete, and Stardust.
Please purchase and install these program(s) for an optimized lecture experience.

*These programs and/or materials will not be provided with the lecture.
*Red Giant Complete is available for purchase at https://www.maxon.net/.
*Stardust can be purchased at https://aescripts.com.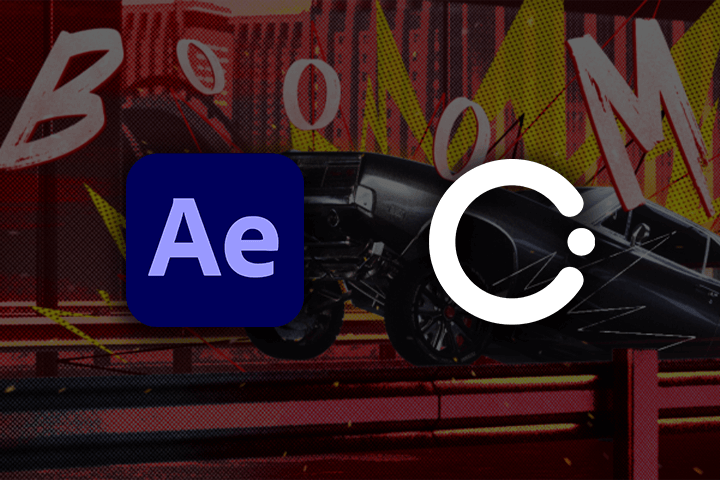 Recommended Classes
Like this class?
Then check these out!


[IMPORTANT NOTICE]

*Please note that the information on this page is subject to change without prior notice.
*Would you like to learn more about our refund policy? Please check here.
*Please check our FAQ for Copyright and Proprietary Rights, User-Generated Content, Security, and Violation information.