[Summersplash]MotionDesigner,YunhoPark_박윤호 Details
Class Intro
Motion Designer, Yunho Park


"Make one-of-a-kind 2.5D animations
with the basics of After Effects."
Tired of repetitive tool tutorials
and outdated portfolio references?


Add originality to your designs
while getting tips on making
the trendiest 2.5D animations,
using solely After Effects.

Content
Length: 20 videos
(11h 21m)
Difficulty: Intermediate
Unlimited views

Video Details
Audio: Korean
Subtitles: English

Software Required
After Effects CC 2019

Perks
6 practice exercises
10 sample After Effects project files
15 source files
6 C4D files
+ reference sites
Leading Global Motion Director,
Yunho Parks's Profile & Portfolio
Yunho Park
Motion Designer

Hi, I'm 2D Motion Designer Yunho Park.
I'm currently a 2D Designer & Animator
at Branding Agency WITHIN in New York.

I've engaged in multiple projects
with Global Businesses, such as Facebook,
Netflix, CNN, Samsung, and Hyundai.

Working with a unique, original design style,
I've achieved global recognition through awards
like Adobe Design Achievement Awards,
ADC Awards, and more.
My work was also published in "STASH",
the world's largest archive magazine
on motion graphics.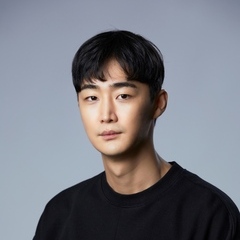 Motion Designer,
Yunho Park
[Current]
Freelance Motion Designer

[Former]
Lead 2D Designer / Main Animator at Agency WITHIN LLC
Recognizable
Projects & Awards
[Awards]
Graphis New Talent Annual 2020 / Silver
Adobe Design Achievement Awards 2019 / Top talent (2)
The Young Ones ADC Awards 2019 / Finalist
Adobe Design Achievement Awards 2018 / Special Designation

[Projects]
SIBF 2020
Seoul International Book Fair - Online Motion Design Advertisement

Acorns
American financial technology and services company Acorns - Multi-Platform Campaign Advertisement

Hyundai
Samsung TV & LG Smart TV App Intro Splash Animation Styleframe

Gatorade
BOLT24 Beverage Commercial Typography

Netflix
Home game Documentary Graphics Frozen 2 Documentary Logo Animation & Graphics

HLN (Spin off Cable Channel of CNN)
HLN Original Crime Documentary Series 'Sex & Murder' Trailer
'Denise Ho: Becoming the Song' Documentary Graphics

Honda
Holiday Sale Campaign Video in 2D Animation

Spotify
Billie Eilish Video Commercial Typography

Facebook
National Voter Registration Encouragement 2D Animation

Samsung
Samsung OLA Feature Video Advertisement

[Other Activities & Publishes]
Interview for LA Voyage Magazine
Published in Motion Graphics Magazine
STASH for Work featured in 2019


Instagram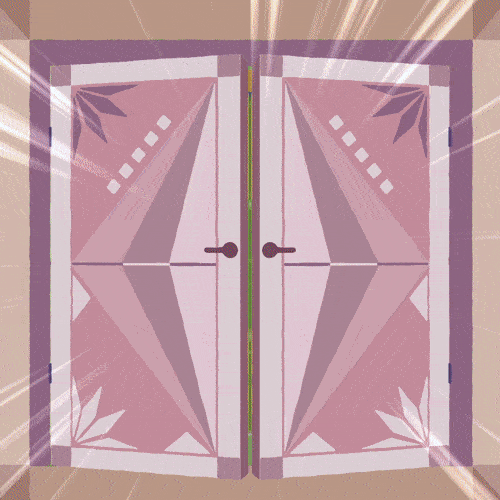 Example 1.
Endlessly Opening Doors
Use time remapping expressions to create loop animations.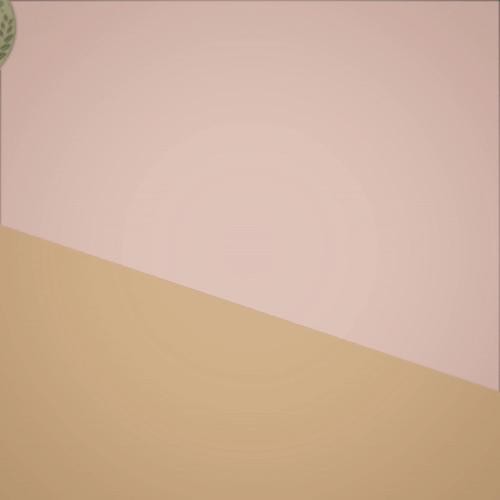 Example 2.
Rolling Coins
Create natural rotating animations by adding 3D layers and simple expressions.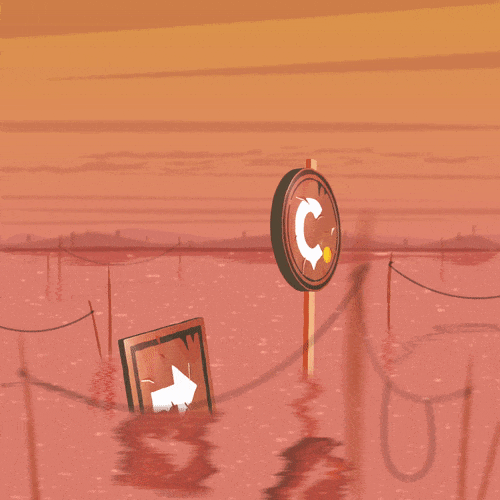 Example 3.
Floating Signboards
Design scenery with shape layers and learn to create depth using perspective.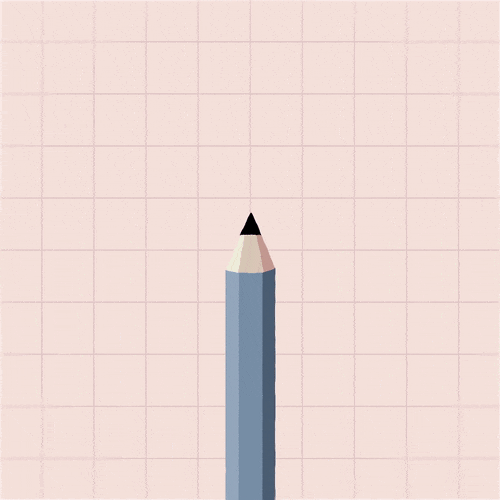 Example 4.
Hand Sharpening a Pencil
Separate & organize layers for animation effects and express subtle color changes with directional lighting.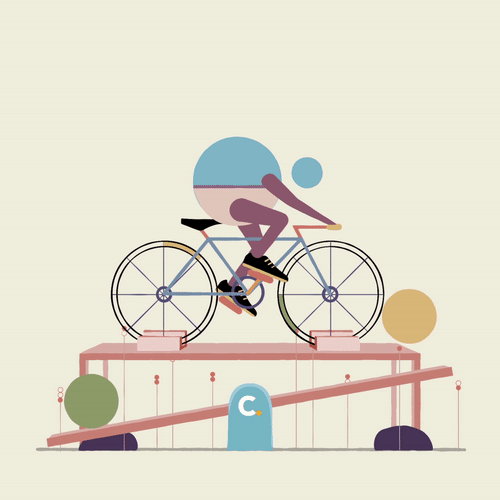 Example 5.
Head Replacement
Create simultaneous animation effects using Character Rigging.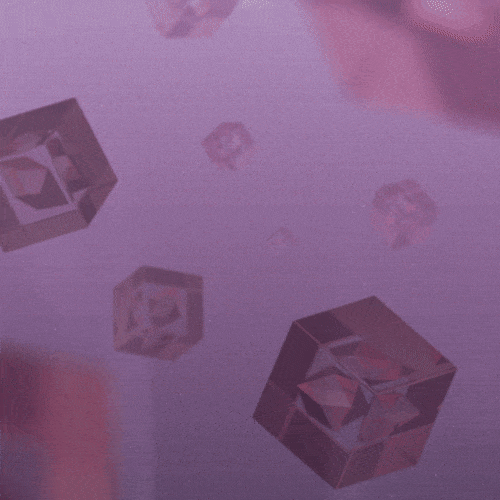 Example 6.
Submerged Glass Boxes
Learn to set up imported Cinema 4D Models in After Effects to create dust, auroras, and illumination.
Produce 2.5D animation
using only After Effects
No need for 3D tools, PhotoShop, or even Illustrator!
Learn to create 2.5D animations using only the shape layer, basic effects, and the C4D Lite functions built into the tool.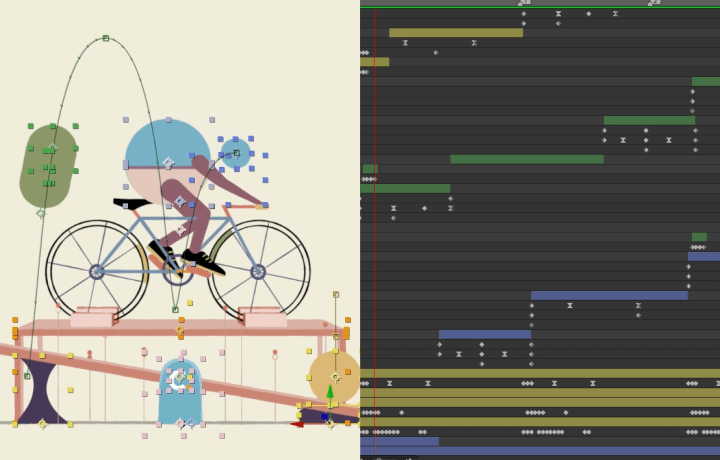 Start creating trendy colors
& expressions through
6 practice exercises
Get insights about managing animation styles through scene composition, such as changing the color of a layer according to directional lighting, 3D layers, perspective and spatiality, and setting your own design direction.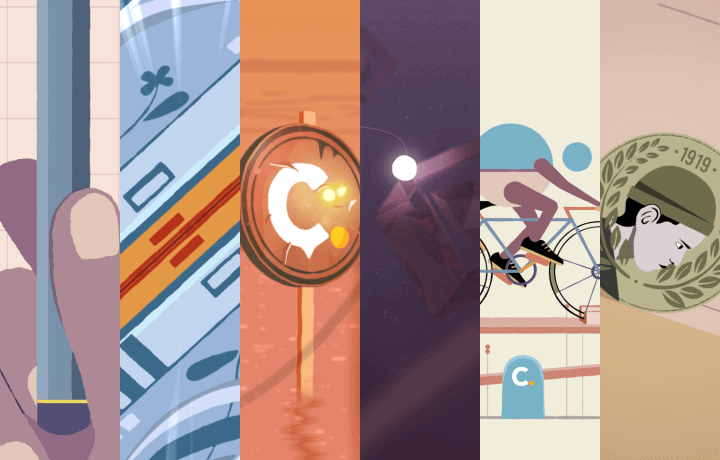 Working files from a top-tier industry leader
Gain access to a variety of 2.5D samples containing insights you can learn from and apply to your own portfolio.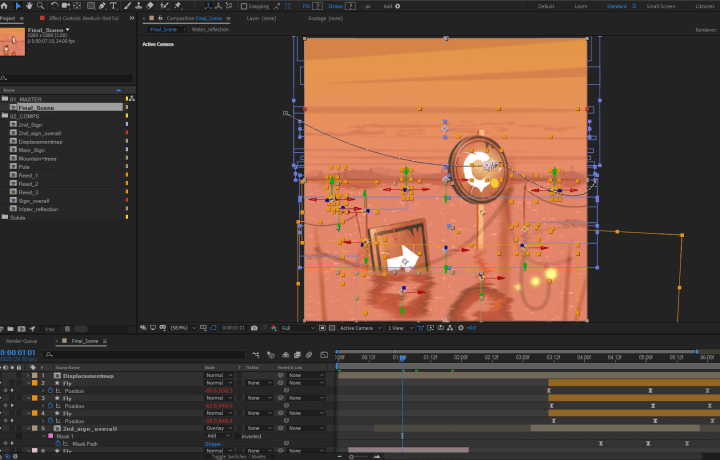 Class Details
You'll Learn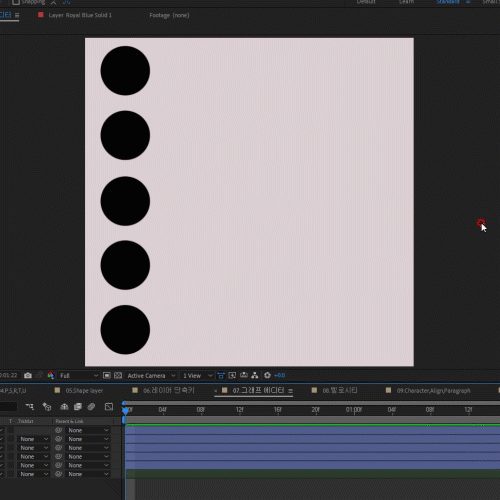 After Effects: From the Basics to Essential Features
Get a hold of the basics to become an AE Pro! From how to use pannels and 10 essential effects to compositions and layer editing keyboard shortcuts.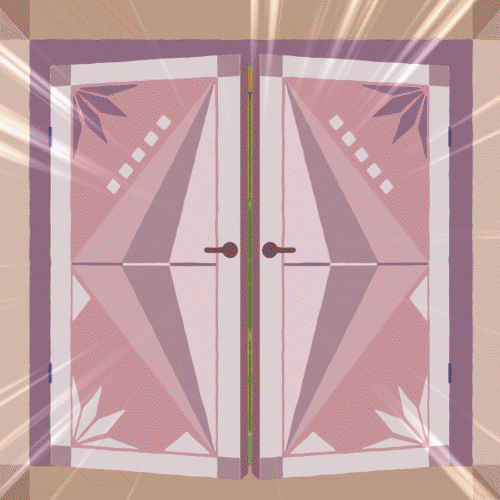 Shape Layers & Loop Animation
Using Loop Animation with different types of layers and expressions.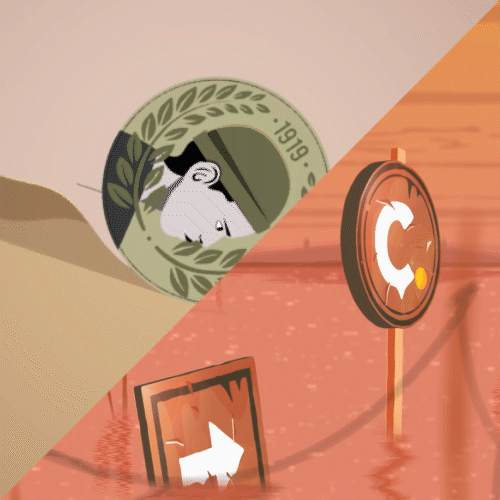 3D Layers and Simple Expressions
Create natural motions with index expressions, light simulation, speed lines, and other features.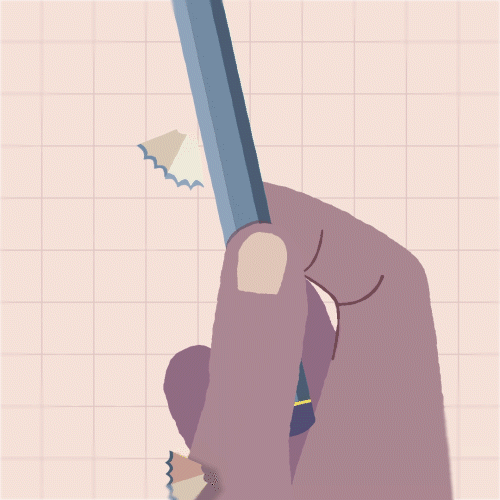 Color Expressions Based on Perspective and Lighting Direction
Express color changes according to depth and light, with camera lens blur & gradient fill.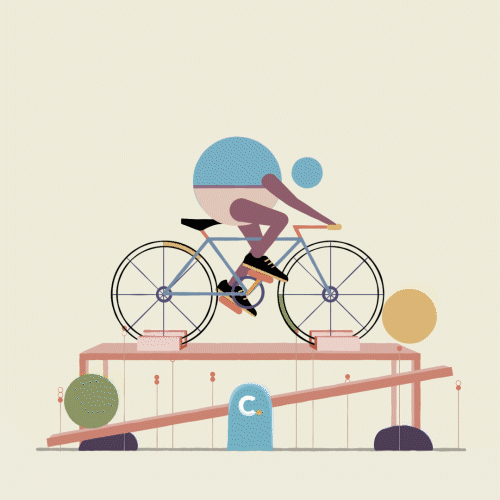 Character Rigging & Cel Animation
Implement smooth motions while adding a sense of speed, by dividing layers into the number of character joints, and rigging each layer separately.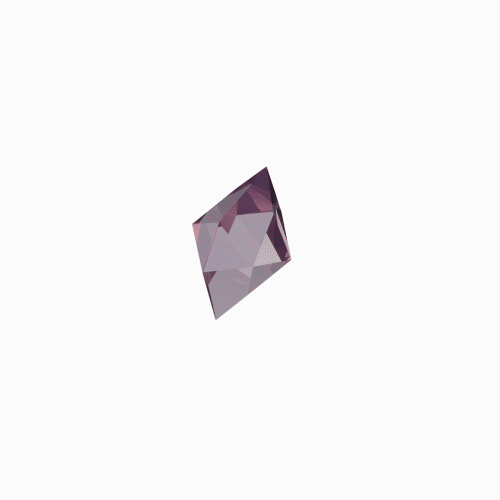 Syncing C4D Animaton and After Effects
Create animations by learning basic C4D UI, keyboard shortcuts, and importing external modelings.
Unlimited Access
Best Price
Buy now, get unlimited access.
(자동 구성) 가격이 인상됩니다.
This special offer ends soon.
Buy now and save!
01. Orientation
Instructor Introduction: Portfolio & Aspirations
Defining motion graphics & their application
SECTION 02. Basics of After Effects
02. Panels
Explaining the 5 types of panels: project panel, composition panel, timeline panel, tool panel, work panel
Main window default settings
03. Fundamental Features & Keyboard Shortcuts
Summary of timeline & work panel features
How to use shape layers
Shortcuts for using layers
Graph Editor: Difference between value graph & speed graph
04. Essential Effects
Practicing the 10 most used effects: blur & sharpen, color correction, distort, etc.
SECTION 03. Practice Exercise 1: Endlessly Opening Doors
05. Design
Create 5 different types of doors with shape layers
06. Animation
Keyframing 3D layers & shape layers
How to use time remap expressions
Animated speed lines for cartoon-like effects
SECTION 04. Practice Exercise 2: Rolling Coins
07. Animation Part.1
Creating the second half of an animation first
Creating coin thickness and natural rotating animations with index expressions
08. Animation Part.2
Creating the first half of an animation
Natural ball bouncing motions with velocity & X/Y position values
Adding smoke effects for speed acceleration
SECTION 05. Practice Exercise 3: Floating Signboards
09. Design
Designing scenery with shape layers
Adding perspective with camera lens blur
10. Animation Part.1
Adding animation & detail through expressions
Creating water shadows & glistening lights with simulation effects
Explaining various effects: fractal noise, displacement map, etc.
11. Animation Part.2
Creating natural effects with previously practiced effects
Using color correction to align Signboard & Scenery
SECTION 06. Practice Exercise 4: Hand Sharpening a Pencil
12. Design
Separating & organizing shape layers for an animation
13. Animation
How to use color changes based on the direction of light
Expressing subtle color changes with gradient fill
SECTION 07. Practice Exercise 5: Head Replacement
14. Warm Up Example: Seesaw Animation
Warming up for the practice exercise
Using speed graph & velocity values
Practicing simple cel animations
15. Animation Part.1 (Rigging, Seesaw)
Dividing layers according to the number of character joints
Simple rigging with basic After Effects features
16. Animation Part.2 (Ball Animation + Overall Summarization)
Create complicated, simultaneous animation effects
17. C4D Basics
Basic UI of C4D Lite for After Effects and keyboard shortcuts
Practicing deformers & generators
SECTION 09. C4D Practice Exercise: Submerged Glass Box
18. C4D
Explaining material options
Creating easy examples with material luminance
Setting lights with light effects: Key Light / Fill Light / Rim Light / Bounce Light
19. AE Animation
Animating with imported C4D Models in After Effects
Creating dust and auroras with fractal noise
Creating animated illumination with trim path
SECTION 10. Field Experience Tips From the Instructor Himself
20. Industry Tips & Personal Insights
Work process revealed & analyzing previous works of 2D Motion Designer Yunho Park
Helpful motion graphic & color coordination reference sites
Precautions for preparing to study abroad
Tips on portfolios, websites, resumes / CVs, and interviews
Interview
with 2D Motion Designer
Yunho Park


Question.01
What are your strengths
as a Motion Designer?


I like to grab people's attention with unique jaw-dropping animations and creative content that's both fresh and fun. I also enjoy creating squishy, sentimental animations that viewers can relate to and that help bring out certain emotions. Join me for a class where you can enjoy learning motion graphic techniques by practicing eye-catching design exercises.
Question.02
What is the goal of this Class?


This class focuses on creating stylish, three-dimensional 2.5D animations with just the After Effects basics. By going over keyboard shortcuts and basic tools in class, beginner motion graphic designers can start making animated illustrations without external plugins and complicated expressions.
Question.03
Why should I choose this class on Coloso?


While fluidly working on design and animation, we will go over the entire work process—step-by-step. Unlike other tool tutorials that focus only on techniques, this class will help you capture the details. By practicing 6 design examples, you will learn additional features, effects, and personal tips. I'll also teach you how to use and apply the practice exercises to your own designs.
Question.04
Who can benefit from this class?


Beginners will be able to create different design samples with various design tools and functions on After Effects. I've included personal tips and insights throughout the class that will help you build a sturdy foundation of 2.5D motion graphics.
Required Programs
This course will use After Effects CC 2019.
Please install the program in the version listed above.

* Recent lower versions of CC or CC 2020 will also not be of problem.
* All programs and requirements will not be provided.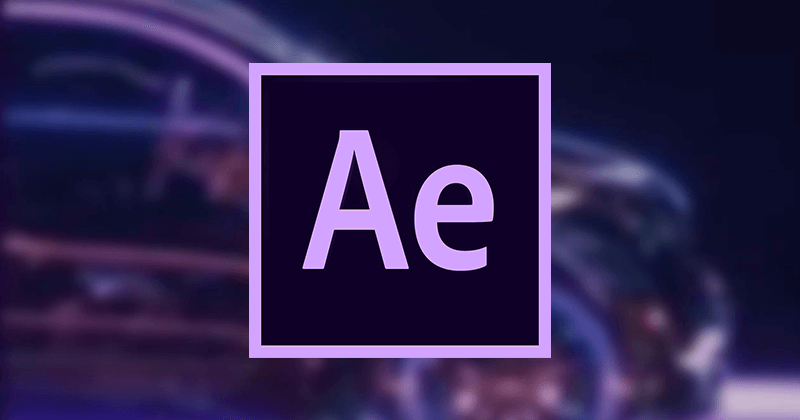 [IMPORTANT NOTICE]

*Please note that the information on this page is subject to change without prior notice.
*Would you like to learn more about our refund policy? Please check here.
*Please check our FAQ for Copyright and Proprietary Rights, User-Generated Content, Security, and Violation information.