MotionGraphicDesigner,SungwooPark_박성우 Details
Class Intro
Motion Graphic Designer, Sungwoo Park
"Learn more than just the functional
aspects of motion graphics,
get insights into the entire process."
Sungwoo Park has been actively
working in various fields such as
advertising, game promotion,
and even broadcasting.

Does making great videos
with After Effects have to be
a difficult process?

With just the basic features of AE,
you can create aesthetic videos.

Content
Length: 17 videos
(11h 29m)
Difficulty: Beginner
Unlimited views

Video Details
Audio: Korean
Subtitles: English

Software Required
After Effects
Illustrator

※Procreate
(Chapter 15 only)

Perks
Over 100 projects files (aep, ai, mp4, gif, png, jpg, psd)
Procreate files
Reference site list
10 Class exercises
& more
Motion Graphic Designer,
Sungwoo Park's Profile & Portfolio
Sungwoo Park
Motion Graphic Designer

Hello,
This is Motion Graphic Designer Sungwoo Park.

I have experience carrying out
motion graphic projects for companies
like Samsung, CJ, Naver, and Nexon.

In addition to corporate projects,
I have produced various music videos,
game trailers for projects like Ghost in the Shell,
and other videos for broadcasters.

The curriculum for this class was structured
based on my techniques for producing
high-quality videos quickly and efficiently.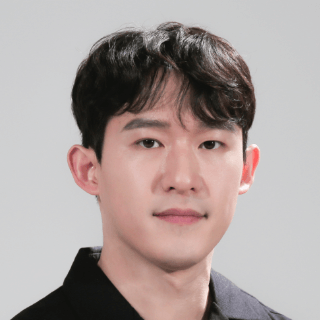 Motion Designer,
Sungwoo Park
[Current]
Creative Director at WOOT Creative
Recognizable
Projects & Awards
[Projects]
Toss App - 3D Artwork and Persona Character Creation
Talent TV - 2021 Renewal
IZ*one D-D-Dance - MV Production
Hyundai Motors Safe Care - Safe Car Campaign Video Production
Whistler Mind - The Gap Video Production
Paradise Resort - Projection Mapping Video Production
Samsung CES - Robot Pavilion Exhibition Video Manager
Shake Shack - Exhibition Video
Mysterico LATTE AI - Video Production
VIVO - Branding Film and UX Motion Guide
Aekyung Cosmetics - AGE20's CF VFX Production


Instagram
Learn the Fundamental Properties of After Effects
You don't need to learn every single feature of AE to create something great. From the overall interface to animation and rendering, quickly learn the basic functions necessary for creating aesthetic work.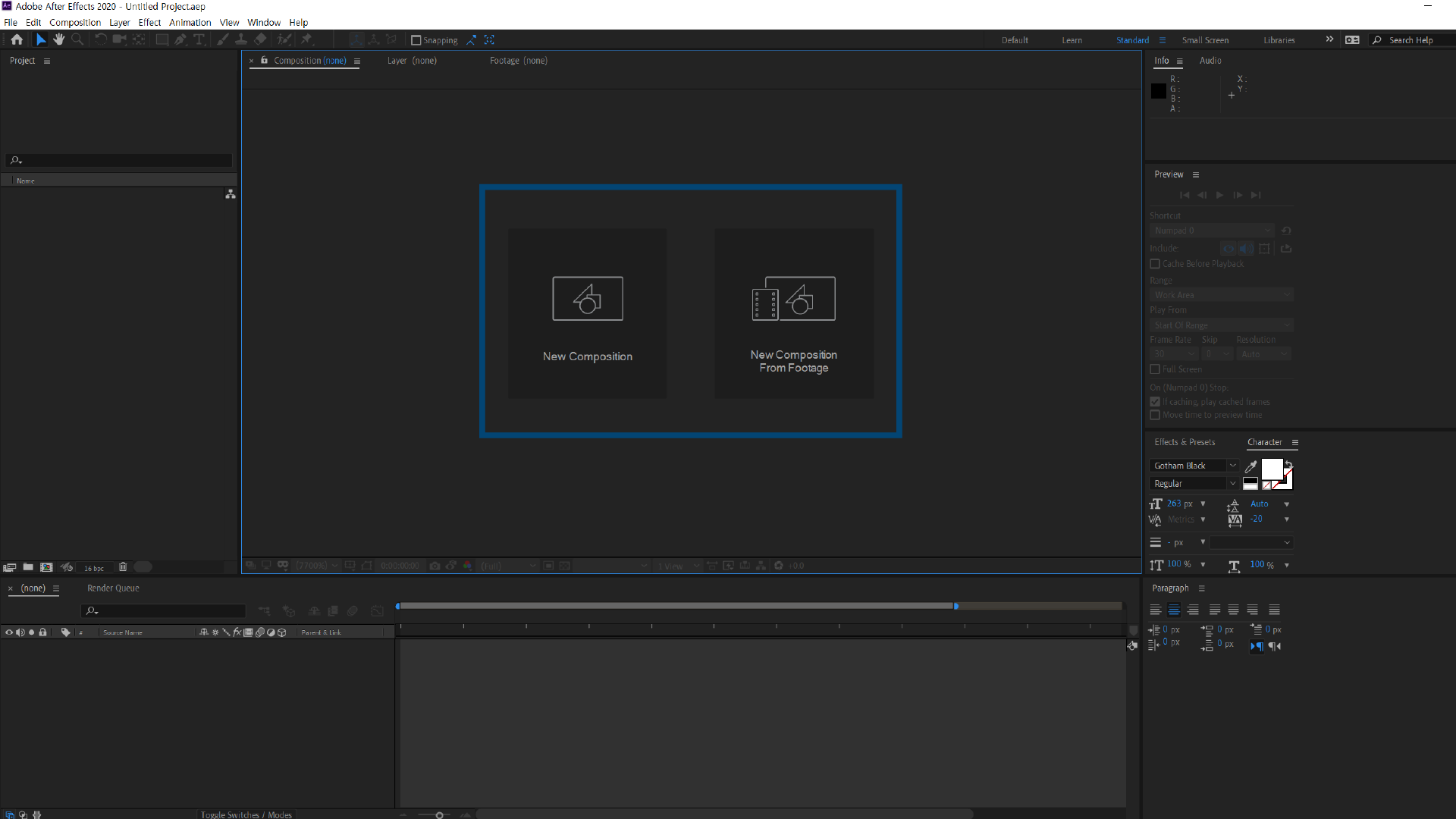 Make Aesthetic Videos With
Just the Basics
Is being good at dealing with position, rotation, and scale really enough? By practicing the basics, you can learn how to streamline the process by using less functions while still creating videos that look as good as ones that use plug-ins.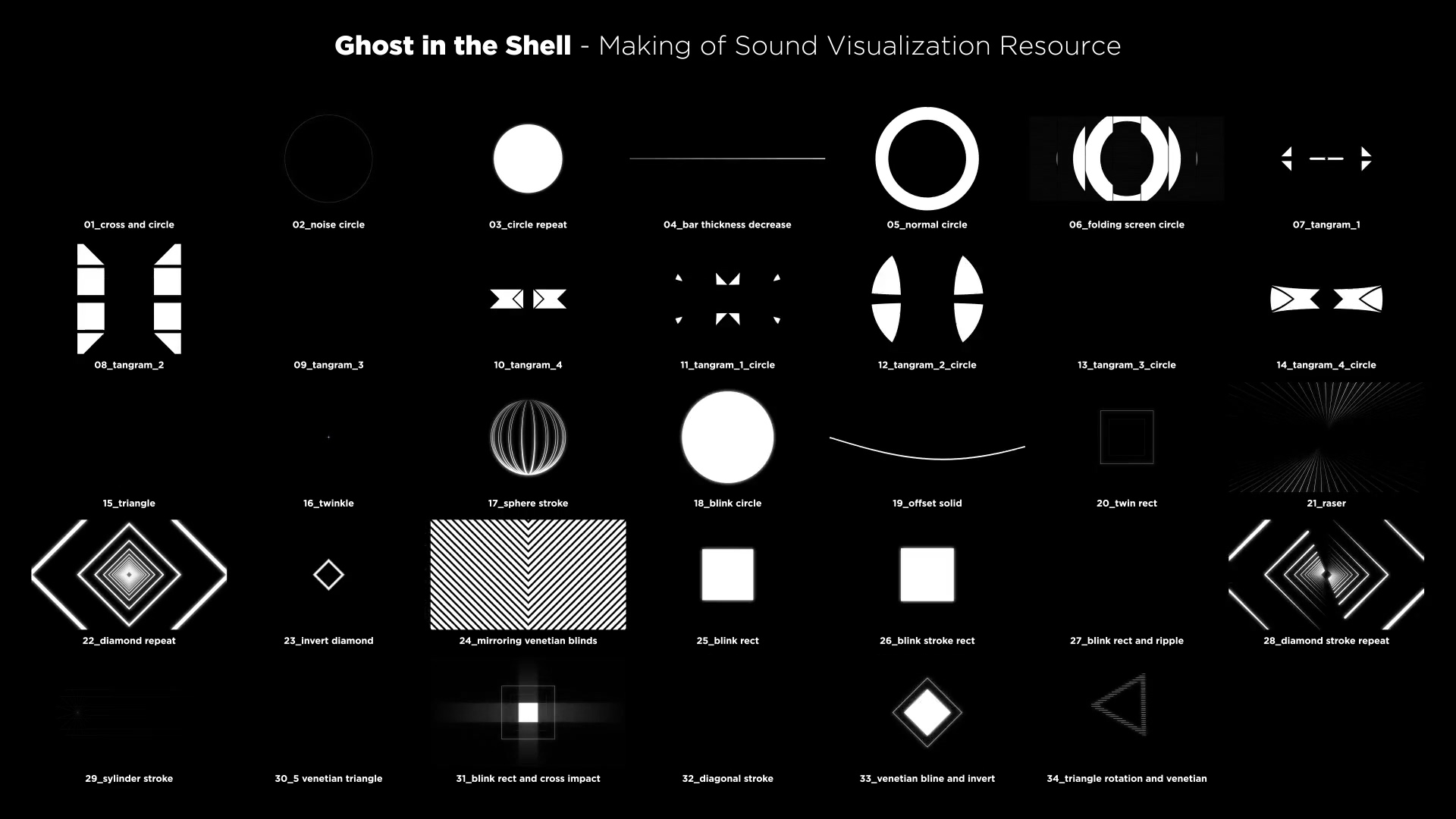 Check Out a Portfolio Made Using the Practice Exercises
Complete your very own portfolio using the practice exercises you complete throughout the class. Plus, get tips on how to manage your portfolio.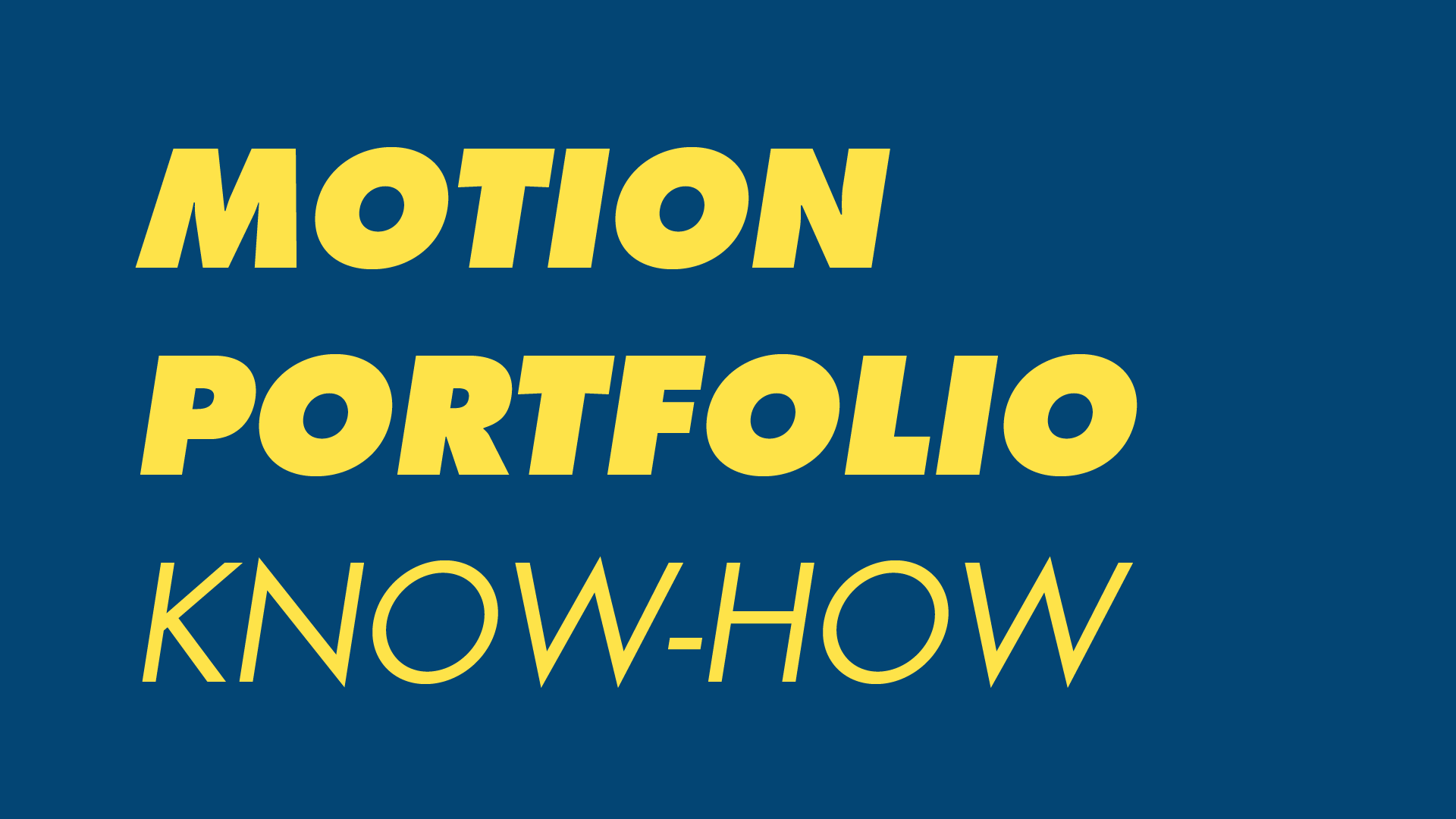 Class Details
You'll Learn
Motion Graphics
Using Mostly the Basics

Create aesthetic motion using only basic features, without having to use any complex effects.

Aesthetic Artwork
Using Masks

Create aesthetic motion artwork using features such as track mattes and masks.

Fancy Visuals
Using Effects

Create a sound visualization video by matching sound with video using effects.
Create smooth motion using artwork with planned paths.

Aesthetic Text Animation
With Minimal Effects

Learn various kinds of motion typography that can be used on real-world projects.

Use cel animation in After Effects to make organic motion that is difficult to create using keyframes alone.
No plugins or rigging needed! Create a character walking animation that loops infinitely.

Animation Using a Parent Structure

Create high-quality animations in a short time by linking the movement between center & child elements.

Motion Graphics Portfolio Insights

Learn tips on how to create a motion graphics portfolio.
Unlimited Access
Best Price
Buy now, get unlimited access.
(자동 구성) 가격이 인상됩니다.
This special offer ends soon.
Buy now and save!
SECTION. 01 After Effects Basics
01. Orientation
Introducing the class and your instructor
AE Use Cases for 2D Motion Graphics
Things to keep in mind when installing After Effects (language, version, etc.)
02. Master AE Basics in Just 1 Hour: Part 1
Understanding the basic structure of AE with a focus on panels (windows)
Understanding layer properties and composition
Useful shortcut keys
Storage and file management
03. Master AE Basics in Just 1 Hour: Part 2
Adding movement to a layer
Using graphs to control speed
Essential features in the animation process
04. Aesthetic Logo Animation
Logo animation using only movement and design elements
Setting up and using reference keyframe animations

*Uses Adobe Illustrator
05. Adobe Software Link
How to link Photoshop and Illustrator + precautions

*Uses Adobe Illustrator and Photoshop
06. Learn Masking and Texturing Through Aesthetic Motion Artwork
Difference between a mask and track matte
4 ways to mask
Creating aesthetic motion artwork using masking and textures
SECTION. 02 Practice After Effects Animation
07. Summary of AE's Frequently Used Core Effects
Understanding the core effects of AE
Venetian Blind, Motion Tile, Mirror, Wave Warp, Turbulent Displace, Transition, Distort
08. Creating 8 Kinds of Sound Visualization Assets Using Effects
How to use various key effects
How to make a video that perfectly matches the sound
09. Finishing Touches for Animation Production: Rendering
Two commonly used rendering output modules
Insights for reducing rendering issues
10. Aesthetic Kinetic Typography 1
Simple and immersive kinetic typography
Creating clean kinetic typography using basic effects
How to move sources to Illustrator and After Effects
Gap change: Align to path
11. Aesthetic Kinetic Typography 2
Frequently used typing text
Glitch animation to emphasize digital feel
Glitch style changes: Manual & Automation
12. Aesthetic Kinetic Typography 3
NIKE-style stretch animation with varying text length
The process of planning shape changes according to the start and end of an animation
13. Creating Beautiful Line Animations
Stylish line animations that can be created using only straight lines and curves
How to animate the path of a line using a trim path

*Uses Adobe Illustrator
14. Using a Parent Structure
Linking the movements of a central element and child elements
How to animate details that are easy to edit
15. Creating Aesthetic Cel Animations
Using cel animation to improve quality
How to create organic motion that's difficult to create using After Effects alone

*Uses Procreate (iPad) and Adobe Illustrator
SECTION 03. Leveling Up Your Portfolio
16. Character & Looping Animations Created Without Plugins
Create a character walk cycle without external plugins or character setup
Create trendy looping animations
Keyframe principles and work process

*Uses Adobe Illustrator
17. Portfolio Creation Insights for 2D Motion Graphic Designers
Case study using Sungwoo Park's portfolio
Motion graphic production process
Things to keep in mind when creating a portfolio and tips for finding a job
Interview
with Motion Graphic Designer
Sungwoo Park


Question.01
What Is the Difference Between This Class and Other Classes?


My class provides students with a quick yet intensive instruction that covers the most essential functions used in the real-world. I guide you in making aesthetic examples by yourself, so that you can familiarize yourself with the process. I don't think the best answer is to go through all the boring functions, even ones you'll never use, or a lecture where you just superficially follow examples.
Question.02
After Learning the After Effects Tool, What Can I Use It For?


After Effects is undoubtedly the most used tool in the field of motion graphics. For the majority of companies you'll work in as a motion graphic designer, you are most likely going to use After Effects. For collaborating on-the-job, After Effects is definitely the most useful program.
Question.03
Is There Anything You Want to Say to Prospective Motion Graphic Designers?


Of course, it would be nice to know all the features of a tool to implement what you want to express, but I'd like to point out that you don't have to master all of them. This is because it is enough to learn the essential functions first and remember the keywords so you can find additional functions whenever you need them.
Question.04
What Do You Think Is the Most Important Attitude That Motion Graphics Designers Need to Have?


It's about taking responsibility for your work. I believe that we should try to meet our deadlines and always do more than just produce consistent quality. There may be times when you have to compromise depending on the situation, but I want you to become a designer who makes an effort to produce the best possible quality.
Question.05
What Are You Going to Cover in Your Lectures?


I plan to quickly summarize essential functions and provide insights for using After Effects. I want to pass on the knowledge I've acquired through extensive experience, in a way that makes it easy and fun to create aesthetic 2D motion graphic videos like the ones we often see on social media. In addition, I plan to go over an example which applies 2D motion graphics & cel animation—which many people are interested in.
Required Programs
This course uses mainly Adobe's Effects and Illustrator. Please purchase and install the latest versions of the programs for an optimized lecture experience.

*These programs and/or materials will not be provided with the lecture.
*Chapter 15 contains a section where iPad Procreate is also used.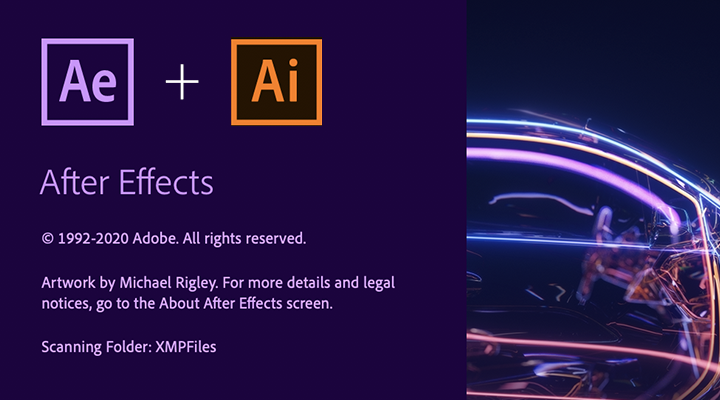 Recommended Classes
Like this class?
Then check these out!


[IMPORTANT NOTICE]

*Please note that the information on this page is subject to change without prior notice.
*Would you like to learn more about our refund policy? Please check here.
*Please check our FAQ for Copyright and Proprietary Rights, User-Generated Content, Security, and Violation information.