3DGraphicArtist,HeesooKim_김희수 Details
Class Intro
3D Graphic Artist, Heesoo Kim
"I reveal my signature skills and
personal insights to creating
beautiful 3D artwork
with transparent and shiny
specular textures!"


Want to create your own visual style
for music videos and album art, while learning
work optimization techniques?

Don't hold yourself back with formal tutorials
and free assets used by everyone
with an internet connection.

Quickly master the C4D & Octane skills needed
for trendy artwork and build your own
distinct sense of design!
Learn Heesoo's signature style of using
light and color for polyhedron objects
such as glass and crystal, create motion posters,
and practice making realistic motion graphics.

Content
Length: 22 videos
(9h 30m)
Difficulty: Basic
Unlimited views

Video Details
Audio: Korean
Subtitles: English

Software Required
Cinema 4D S24
Octane Render 2020
Adobe After Effects 2021
Adobe Photoshop 2021

Perks
7 Class exercises
Modeling files
3D Graphic Artist,
Heesoo Kim's Profile & Portfolio
Exercise 1: Octane Lighting

Exercise 2: C4D & Octane Texturing Basics

Exercise 3: Motion poster A
Exercise 4: Motion poster B

Exercise 5: Metallic Texture Artwork

Exercise 6: Glass Texture Artwork
Exercise 4: Motion poster B
Heesoo Kim
3D Graphic Artist

Hello, this is 3D graphic artist Heesoo Kim.
I'm currently running a one-person
3D graphic design studio called Cov Creative,
where I collaborate with famous artists from
H1GHR Music, 88rising, and groups like (G)I-dle.
I'm also working on projects with major companies
like Google, MCM, Adidas, etc.

I am mostly active in creating graphic art for
music videos and albums, while participating
in media art exhibitions and working as an artist.

With this class, even beginners to C4D or Octane
will be able to broaden their power of expression
via fantastic and beautiful texturing and lighting,
while establishing their own aesthetic artwork style.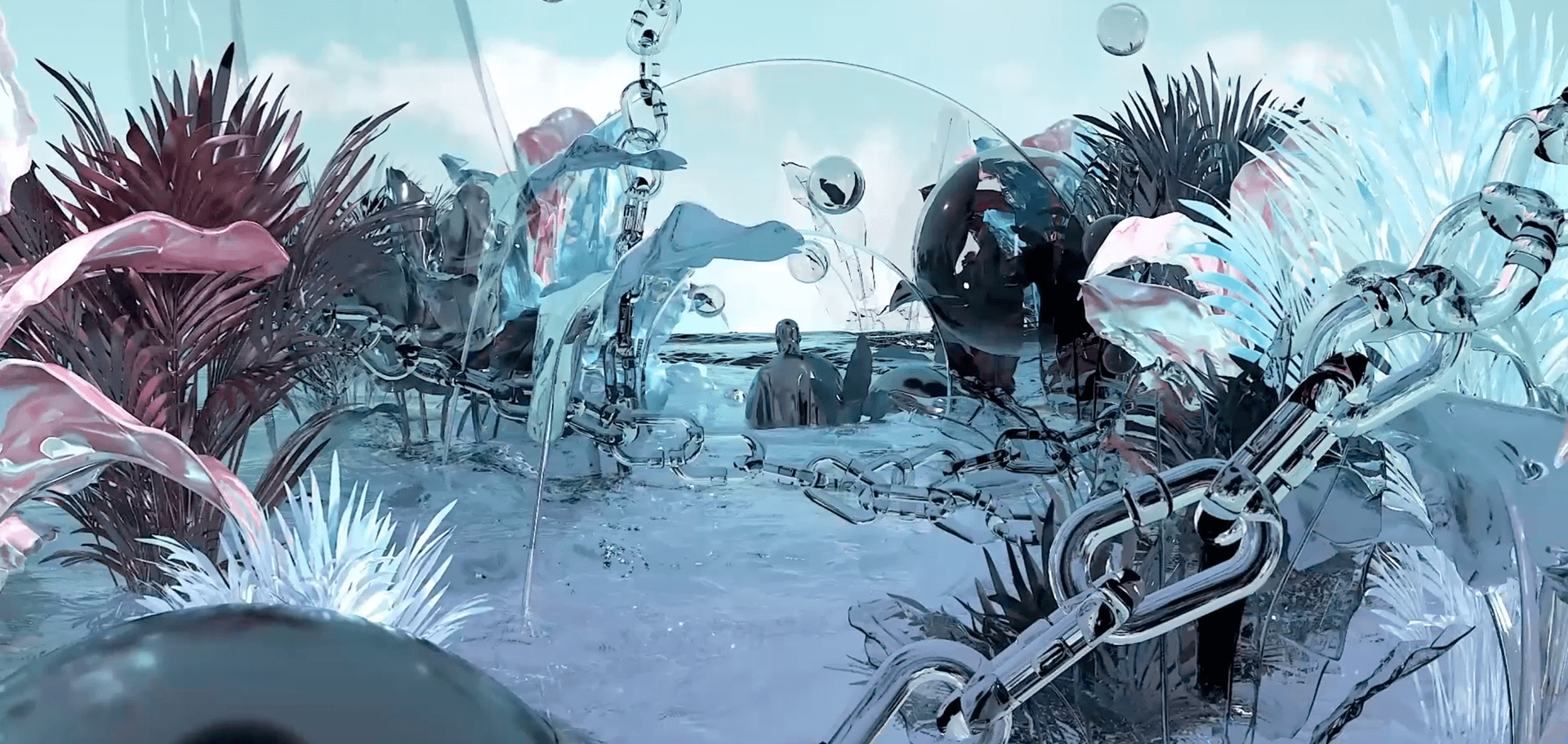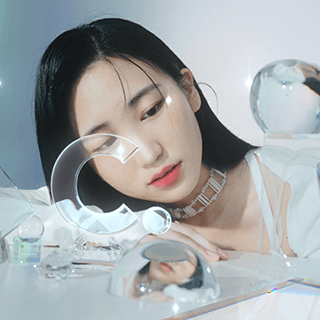 3D Graphic Artist,
Heesoo Kim
[Current]
CEO at Cov Creative
Recognizable
Projects & Awards
[Former]

[Music Videos]
(G)I-DLE, Dimitri Vegas & Like Mike – "HWAA" Remix Official M/V
EXN – Law of Gravity Music Video Director Markenlee – Sell Your Love Music Video
H1ghr Music – Compilation Art Film

[Graphic Design & Artwork]
Adidas Myeongdong - COLLABORATION ARTWORK
MCM Hoilday - Project Collaboration

[Motion Design]
Google Play - G-Star 3DTeaser
Google Play - Best of 2018 3D Motion design

[Others]
Collaborated with companies and brands
like H1GHR MUSIC, Google, MCM, SM, 88rising, Cube
on outsourced projects and other activities


Instagram >
Create Beautiful Artwork With C4D and Octane Render
Together we will create fantastical specular-style artwork that helps you understand the entire process: From texturing and lighting to post-editing methods. These are skills needed to acheive a high degree of perfection starting from the first stage of work ideation.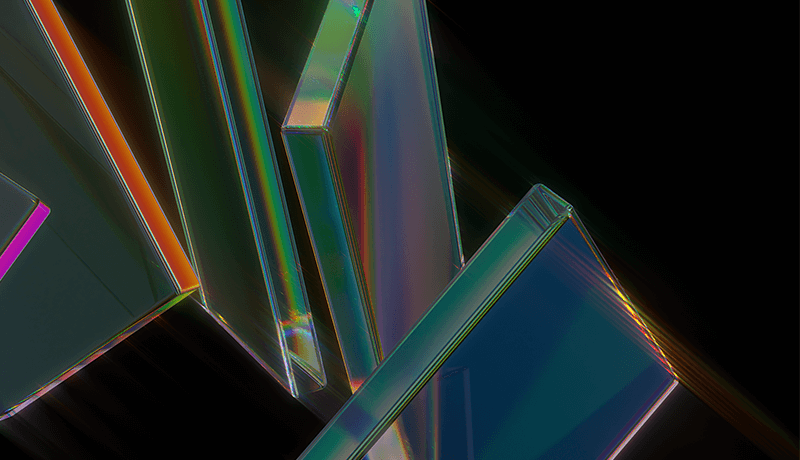 Find Your Own Style Using Modeling and Color
We will analyze and figure out the secrets and principles behind well-known artwork that has captured the public's attention, and apply techniques for creating artwork that are right for you.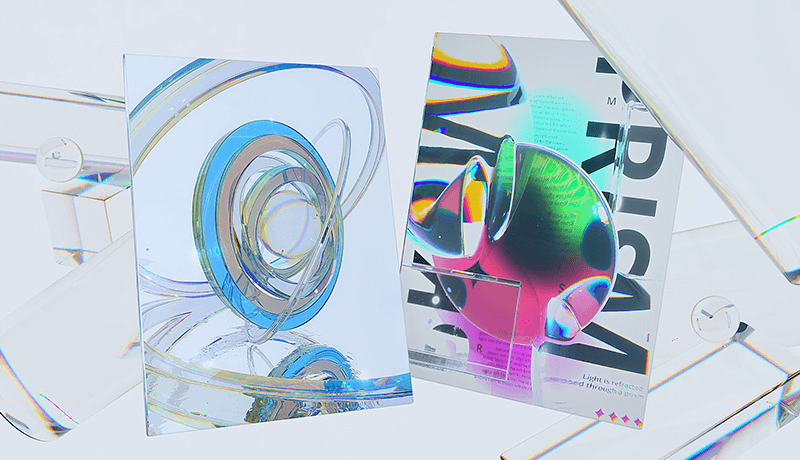 Discover Efficient Workflows
For Various Types of Artwork
We will teach you the production process while providing insights needed to create 3D artwork using 7 practice exercises containing materials that are highly useful in the field, especially for music videos and brand concept films.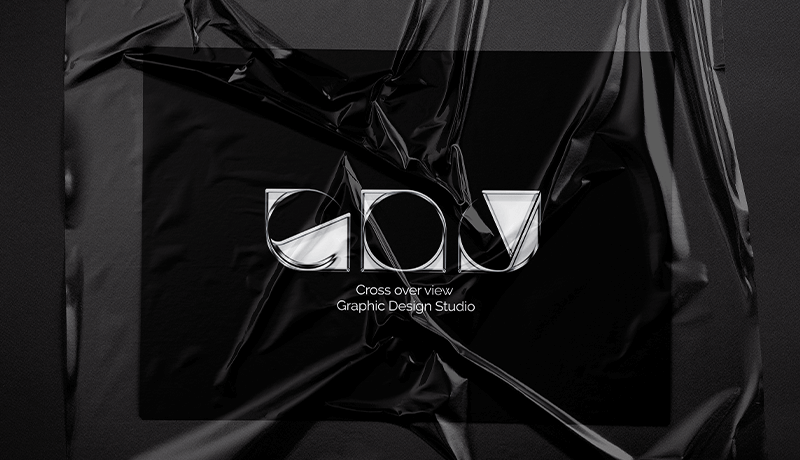 Class Details
You'll Learn
From Basic to Advanced:
Exceptional Texturing & Lighting

You will develop creative texturing skills not found in other lectures, such as C4D's Mograph function and Octane Render basics, and practice various lighting methods using Octane Lighting and HDRI.

Create Motion Posters Easily
By Linking Photoshop and C4D

Learn how to compose objects within a frame, color matching to make them stand out, and Photoshop blur effect using Photoshop and C4D, as well as C4D volume builder skills, which will allow you to create trendy motion posters.

Various Texture Expression Techniques Including Specular, Metallic, and Glass

Learn how to express various textures with artwork exercises for specular materials, bold and dark metallic materials, and rough materials using the Dirt function.
Post-Editing Process
For High-Quality Artwork

Review the process of going back and forth between Photoshop and After Effects to create artwork. Learn about the different types of Octane Multipath and improve quality in the post-editing process.

Octane Toon Texturing
For a Variety of Fun Productions

Learn about a variety of textures that go well with Toon Light, and create unique artwork using Octane Toon Material.

Skills Needed to Create Your Own Brand And Freelance PR Strategy

When collaborating with other brands and companies as a freelance artist, you are expected to meet their needs and requirements while still keeping your style and originality. In addition to my practical working process as a 3D graphic artist, I will be sharing all the tips and strategies that I've learned working as a freelance artist.
Unlimited Access
Best Price
Buy now, get unlimited access.
(자동 구성) 가격이 인상됩니다.
This special offer ends soon.
Buy now and save!
01. Before We Start Creating
Speaker introduction
The overall plan and class direction
About perspective and the inspiration for creating 3D artwork
SECTION 02. Warm-Up and Octane Basics
02. Warm-Up
Cinema 4D default interface
Octane installation and settings
Octane review

*Includes sample files
03. Light Production and Octane Lighting
Octane lighting: 5 ways to express light
Approach C4D like a drawing
Optimizing Octane Render settings
04. Understanding Octane Textures
MoGraph
Diffuse, Glossy, Metallic Material

*Includes sample files
05. Using Octane Textures
Specular, toon, universal materials
Unique use of image textures
Octane camera tag: Add sensible lighting
SECTION 03. Graphic Motion Poster
06. Shapes and Colors for Better Looking Artwork
Using Shapes for Screen Composition
How to use eye-catching colors
Colors that spark imagination
07. Motion Poster A
Sketching for posters
Composing a sculpture
Practice creating transparent glass

*Includes sample files
08. Motion Poster B: 01
Applying a color chart
Creating a poster using Photoshop

*Includes sample files
09. Motion Poster B: 02
Organic shapes using Volume Builder and Volume Mesher
Create refraction by overlapping glass materials
10. Photoshop: Post-Editing for Artwork
Tips to make your 3D artwork stand out
C4D Multipath and Photoshop clipping mask
Compositing and post-editing frequently used in artwork
SECTION 04. Metallic & Universal Texture Artwork
11. Make Flat Logos Three-Dimensional with Extrude & Chain Modeling
Creating a three-dimensional logo
Chain modeling using Matrix
Lamp modeling arrangement and scene settings

*Includes sample files
12. Using Universal Materials
Practice using universal materials
Applying lamp materials
13. Node Editor & Mix Material
Creating Dirt material
Cleaning up the node editor
Mix Materials
14. Lamp Render Settings
Camera movement
Efficient render settings
How to add details to tone-on-tone color scheme artwork
Vibe creation with Camera Imager
SECTION 05. Specular Artwork
15. Coming up With Ideas for Creating Interesting Artwork
The same ideas with a little twist
Your own filter for topic interpretation
Insights for developing a style
16. Glass & Camera
Composing with sketches
Compose using modeling
Create bright and clean glass materials using the SPECULAR+ HDRI function

*Includes sample files
17. Glass Camera: After Effects Post-Editing
Frequently used post-editing techniques
Discover the most useful types of render passes
Color selection

*Includes sample files
SECTION 06. Cartoon Texture Artwork
18. Toon Texture Artwork 1
Learning about toon materials
Roughness and Toon Light: The core of toon materials
19. Toon Texture Artwork 02
Planning and placement: Scene composition
Add sparkle to your Toon Render
20. Toon Texture Artwork 03
Making a video
Sound effects that augment visual effects
SECTION 07. Personal Branding and Q&A
21. What We'll Create Going Forward
What to do after the class is over
Strategies for freelance PR
22. Bonus Chapter
Q&A based on questions received in advance
Interview
with 3D Graphic Artist Heesoo Kim


Question.01
What Are the Prospects
for 3D Graphics Artwork?


Words related to 3D technology are naturally blending into our daily lives, and the areas where 3D is used are gradually expanding, so demand is increasing accordingly. Therefore, I think the prospects are positive for 3D graphic artwork in which brilliant ideas lead to the creation of an infinite variety of visuals in various forms such as commercial branding, entertainment, and advertisements.
Question.02
What Are Your Strengths
as a 3D Graphic Artist?


I think my strengths are in creating colorful materials and lighting for surrealistic and extravagant visuals. Since I enjoy creating my own abstract space by adding imagination to the world of 3D, I think I might be able to offer the most tips when it comes to re-creating textures and unusual artwork styles. In addition, I can explain the theories on modeling, color, etc. suitable for 3D artwork production.
Question.03
What Are the Main Points
of This Class?


According to the curriculum we developed, you will learn the various expression methods of C4D and Octane so that you can directly realize the image that you have been imagining, practice all the processes for a unique style of artwork that breaks the standards, and obtain the keys to develop your own identity. You are free to experiment with new textures such as a brilliant specular and toon render with an added sparkle, so that you can expand your power of expression.
Question.04
Who Would You Recommend
this Class To?


I recommend it to those who want to create something pretty and aesthetic, but have a hard time figuring out the right method, those who have difficulty arranging and displaying objects in an empty space, and beginners who want to learn C4D and Octane Renderer more easily and in a fun way. Above all, I want people to enjoy the thrill of creating a world with each different combination, and I hope that this class will allow them to fully express their unique imagination.
Required Programs
This course will use Cinema 4D S24, Octane Render 2020, Adobe After Effects 2021, Adobe Photoshop 2021.
Please purchase and install these program(s) for an optimized lecture experience.

*Cinema 4D S19-S23 versions are also ok, but for Adobe After Effects and Photoshop, CC version or higher is recommended.
*These programs and/or materials will not be provided with the lecture.


Recommended Classes
Like this class?
Then check these out!


[IMPORTANT NOTICE]

*Please note that the information on this page is subject to change without prior notice.
*Would you like to learn more about our refund policy? Please check here.
*Please check our FAQ for Copyright and Proprietary Rights, User-Generated Content, Security, and Violation information.