[Summersplash]ArtDirector,WoosungKang_강우성 Details
Class Intro
Art Director, Woosung Kang


"Bring your motion graphic skills to the next level.
Join my class and develop a keen eye
for design and a strong sense of animation."
Class Preview
Still Not Sure?
Check Out Woosung Kang's Class Preview!
Chapter 02.
Interface basics: Quick guide on UI & Navigation
1. Basic features of Cinema 4D
2. Easy to understand interface guide for beginners
3. Viewport window: basic navigation & tips
Struggling to step up your game with free tutorials?

Start making the trendiest in motion graphics using
Cinema 4D, Octane, and After Effects
with pointers from an experienced Art Director.
This class covers everything from
MoGraph, modeling, texture, lighting,
and image manipulation to actual workflow in the industry.

Content
Length: 32 videos
(24h 26m)
Difficulty: Basic
Unlimited views

Video Details
Audio: Korean
Subtitles: English

Software Required
Cinema4D R23
OctaneRender 2020.1.4 R2
Adobe After Effects CC 2020

Perks
20 practice exercises
100+ 4K design pattern & texture package
28 C4D rendering files
9 AE files
Leading Global Art Director,
Woosung Kang's Profile & Portfolio


Woosung Kang
Art Director

Hi, I'm Art Director Woosung Kang.

From my time starting off
as a Lead Motion Designer
at the industry-leading company The Mill,
to becoming an Art Director there,
I've collaborated with global brands
such as Google, Amazon, and Samsung.

Aside from working in corporate,
I partook in various movies, music videos,
and video games like:
Ghost in the Shell (2017), Charlie's Angels (2019),
Apex Legends (2019), and Destiny 2 (2017).

I'm especially proud of my work
for HBO's True Detective 3
and my collaboration with JAY-Z
for his music video The Story of O.J.,
as they both went on to receive award nominations:
one was for Outstanding Main Title Design at the Emmys in 2019,
and the other at the Grammys for Best Music Video of 2017.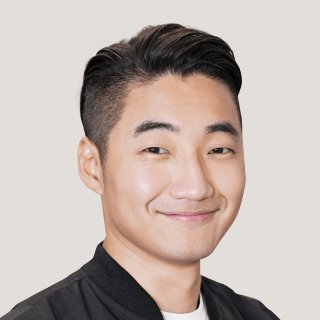 Art Director,
Woosung Kang
[Current]
Art Director / Sr. Motion Designer Based in LA

[Former]
Art Director at The Mill
Lead Motion Director at The Mill
Motion Designer at Bonfire Labs
Motion Designer at Dmax Imaging
Motion Designer at Enlisted
Freelance Motion Designer at Rabbit Walks
Recognizable
Projects & Awards
[Projects]

[TV]
True Detective 3 - Title Sequence
The Americans - Season 5 Teaser
ICE - Title Sequence
Life of Kylie - Season 1 Promo Package

[Movies]
Red Notice - Motion Design
Ghost in the Shell - Title Design
Charlie's Angels - Main & End Title
Skyscraper - Opening Title

[Advertisement]
Google - Pixel 3: Childish Gambino
Playmoji, Here to Help: Take On the World
Amazon - 2020
Samsung - Soundbar Roket, Delight exhibition movie, CES in Las vegas OLED TV movie
HP- Z
LG - 3DTV Gustav Klimt CF
Gopro - Karma
IMAX - Transformers: The Last Knight, Cinema Reimagined
Playstation - "Days of Play" Horizon zero dawn
Audi - Manifesto
Honda - Fuel Cells
Lexus Forged from Passion
Super Bowl 2017 - Wealthsimple | Mad World
StubHub - Machines
Trello - Plan Together
Nestle Crunch Crisped Rice
Benefit Cosmetics - Benefit Brow Try-On
Patagonia - The Micro Puff Hoody
Nestle Crunch - Crisped Rice
Chobani - Food Fight

[Music Video]
JAY-Z – 'The Story of O.J.'
Pussy Riot - Hangerz
J Balvin - Azul

[Video Games]
Apex Legends - Season3 - Meltdown Launch Trailer, Season6 - Boosted Launch Trailer, Season7 - Boosted Launch Trailer
Destiny 2 - Beyond Light | Launch Trailer

[Short & Event]
OFFF Barcelona 2018 Main Titles
OFFF 2019 Open Film ARXIV
Pediatric Brain Tumor Foundation - Losing Your Hair
Forest
Sprintro
Artemis AA 3057


[Awards]
EMMY Nomination - Outstanding Main
Title Design HBO True Detective 3
Grammy Nomination - Best Music Video: JAY-Z, 'The Story of O.J.'
D&AD Awards - Graphite Pencil in Animation - 'The Story of O.J.'
D&AD Awards - Wood Pencil in Music Videos - 'The Story of O.J.'
Shots Awards - Music Video of the Year - JAY-Z – 'The Story of O.J.'
ILA - Gold - Music Video – Best Music Video: JAY-Z, 'The Story of O.J.'
Ciclope Festival - Grand Prix winner : 'The Story of O.J.'
Monstra - Official Selection - Forest'
DeadCenter Film festival - Best Short Animation - Forest
FRFF - Official Selection - Forest
D&AD Awards - Wood Pencil in 'Special Effects for Film Advertising' - StubHub 'Machines'
Webby Winner: Imaginary Friends Society Featured Cinema 4D UK Motion Graphics Reel 2017
Featured MAXON Cinema 4D General Show Reel 2016
2016 AAU Spring Show VFX short film 2nd place
2015 AAU Spring show VFX short film award
2014 AAU Spring show Motion graphics 1st place
2013 AAU Spring show Motion graphics 1st place

[Exhibitions]
2013-2016 AAU Spring show
Ding
GSF in the Marmara University
D-motion Exhibition
Etteda_2009, 2010

[Other Activities]
Interview for CA Magazine, MG 25
C4D Instructor at BALCHAGI
Artwork Published in CA - Creative Artworks 3


Behance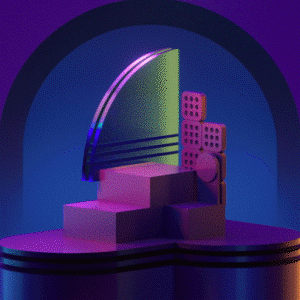 Fundamentals:
Design + C4D + OctaneRender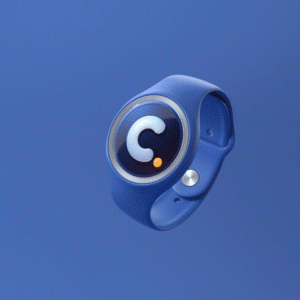 Modeling Basics with Spline
& Spatial Composition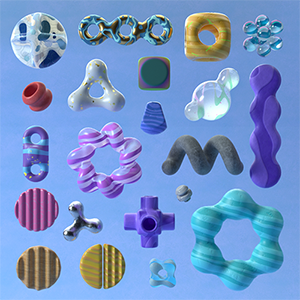 Designing Volume Assets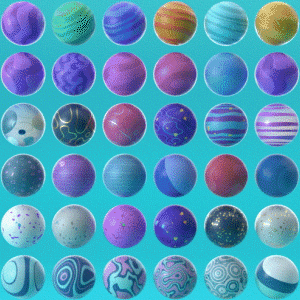 Texture Design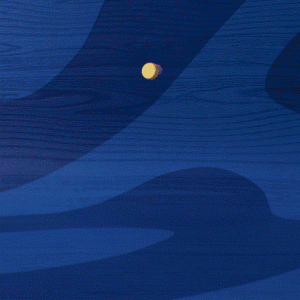 Basic Animation Principles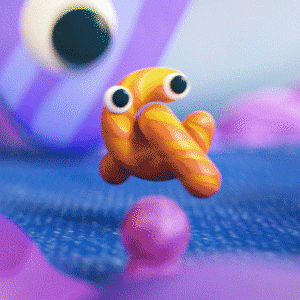 Deformer
& Character Animation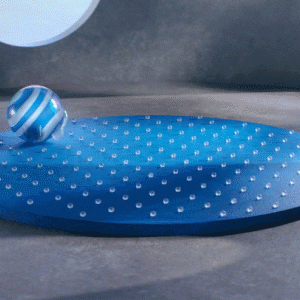 MoGraph & Field Animation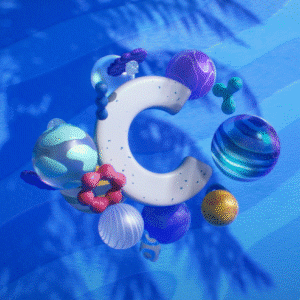 Soft Body Simulation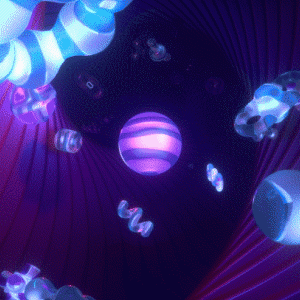 Directing
with a Custom Camera Rig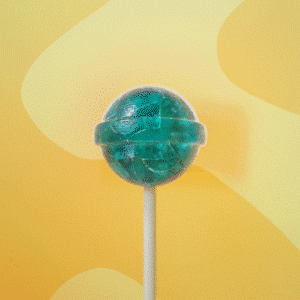 Pose Morph &
Volume Animation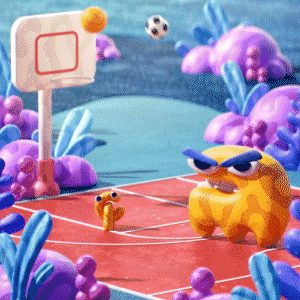 Character & IK Joint Animation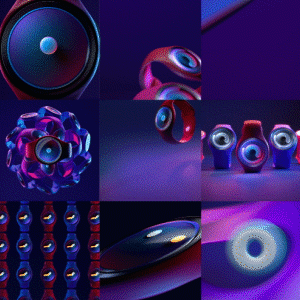 9 Practice Exercises
Get your hands on a top Art Director's 4K pattern textures and custom camera!
Shorten your work time while creating high quality graphics. This course will provide you with a custom camera rig made by Art Director Kang Woo Sung, himself, and a package of more than 100, 4K design pattern textures, usable on every renderer.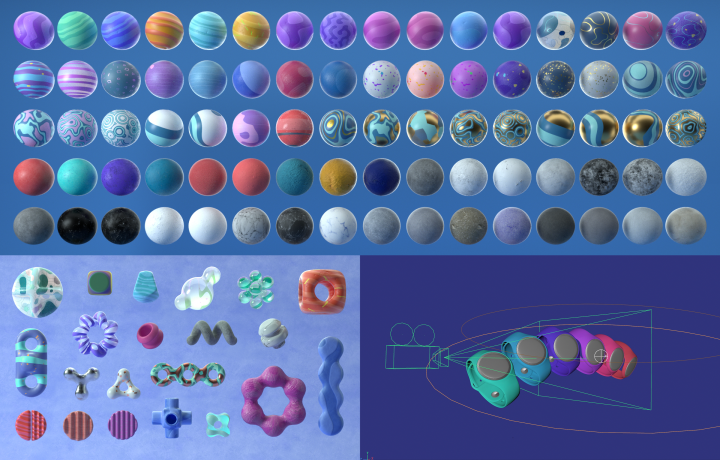 Class Details
You'll Learn


Key animation skills including MoGraph

Learn the basics of animation principles, MoGraph, effectors, fields, simulations, and cameras.

Dynamic motions
through Layout and Transition

Arrange shots with transition styles used to design continuous flowing motion.

Design Theory and Application

Upgrade your design skills by composing spatial & lighting assets based on three-point lighting, color theory,and volume.
Texturing and Lighting with Octane Render, Compositing with AE

Create stylish, life-like texturing and lighting through Octane, and learn further manipulation techniques in After Effects.

Take full advantage of the Custom Design Texture Package

Learn how to utilize the high-quality textures into your own work.

Expertise on Hollywood Workflow

Experience the work process used by top Hollywood producers, through practice exercises.
(Lecture 13 -14, 20 - 21)
Unlimited Access
Best Price
Buy now, get unlimited access.
(자동 구성) 가격이 인상됩니다.
This special offer ends soon.
Buy now and save!
01. Orientation & Introductions
Instructor Introduction
Class focus & syllabus review
Helpful Websites & Software Program References
SECTION 02. C4D & Design Fundamentals
02. Interface basics: Quick guide on UI & Navigation
Basic features of Cinema 4D
Easy to understand interface guide for beginners
Viewport window: basic navigation & tips
03. Modeling Basics: Polygon & Nurbs Modeling
Polygon & Nurbs Modeling basics
Primary Shapes & the Spline curve
How to Use Subdivision and symmetry
Spline and pen tool modeling
04. Design Basics: Spatial Composition using Primary Shapes
Triangle composition
Basic Tools for Modeling
Operating MoGraph and Boolean
Creating balance and adding details
05. Octane & Lighting Basics: Main features and Three-point Lighting
Need-to-know basics for good lighting
Octane Render basics
Utilizing shaders
Lighting basics and stylized lighting
06. Color Basics: Stylized Lighting using Basic Color Theory
Understanding the color wheel
Material & stylized color lighting with complementary colors
07. Setting up Octane Render
Setting up Octane Render and its basic functions
Setting up Multipass for Compositing
08. Compositing Basics: Using After Effects and Multipasses
Introducing compositing samples
Compositing with Octane Multipasses
Light Pass animation with After Effects
09. Asset Design: Creating Design Assets with Volume and MoGraph
Basics of volume modeling
Making various shapes through MoGraph
10. Texture Design: Basics and Library Utilization
Understanding texture
How to Use the 4K Texture Package
SECTION 03. C4D Animation Basics
11. Animation Principles and Basic Shape Animations with Tension Part.1
Understanding timelines and graphs
Practicing the basics of animation
Ball bouncing and shape transformation animation
12.Animation Principles and Basic Shape Animations with Tension Part.2
Adding details to an animation
Adding various objects
Applying texture and lighting
13. Character Animation Using Deformers Part.1
Deformer basics
Character modeling & animating with deformers
14. Character Animation Using Deformers Part.2
Adding different characters
Spatial design using volume modeling
Setting up loop animations
SECTION 04. C4D Animation Training
15. Realistic MoGraph and Rigid Simulations Part.1
MoGraph and rigid body simulation
Adding details with vertex maps and fields
16. Realistic MoGraph and Rigid Simulations Part.2
Applying texture
Setting up realistic lighting
Multipass compositing
17. Soft Body and Pose Simulations Part.1
Creating realistic lighting & moving shadows
Multipass compositing
18. Soft Body and Pose Simulations Part 2
Adding details through pose
Creating lighting textures & moving shadows
19. Dynamic Custom Camera Rigs
Basic features of a WS custom rig camera
Dynamic camera movements with a custom camera
Spatial composition with MoGraph
Applying lighting texture
20. Character Modeling & IK Joint Animation
Quick character modeling with volume and remeshing
Binding character joints
IK animation
21. Emitter Simulation and Spatial Design
Spatial composition with different design assets
Emitter simulations
22. Liquid Animation with Pose Morph and Volume
Modeling with Voronoi Fracture and volume
Animating with pose morph
SECTION 05. Industry Workflow
23. Day-to-Day Business Workflow
Production process for business projects
Workflow for personal projects
Creating animatics & shot composition
24. Product Animation Training SHOT 01
Tips on arranging animatics & shots
Animating with custom camera rigs
Understanding aspects of transition, timing, and lighting
25. Xpresso Basics for Easier 3D UI
Creating a simple shape UI with Xpresso
Applying shaders and lighting
26. Product Animation Training SHOT 02
Animating with MoGraph and Effector
Utilizing custom cameras
Understanding transitions
27. Product Animation Training SHOT 03
Animating through MoGraph
Figuring out jumpcuts
28. Product Animation Training SHOT 04
Animating with MoGraph (Flower Shape, UI Animation)
29. Product Animation Training SHOT 05&06
Utilizing soft body and mesh tools
Creating a mood with multipass compositing
30. Product Animation Training SHOT 07
Pattern animation through MoGraph
UI Animation with Xpresso
31. Transition SHOT 08
Custom Camera/UI animation
Generating smooth transitions
32. Transition SHOT 09
Designing with deformers
Lighting & transitions
Interview
with Art Director Woosung Kang


Question.01
What are your strengths
as an Art Director?


As an Art Director and Motion Graphic Designer with a background in design and 3D, I've been able to partake in many projects and even take on VFX work. While my specialties are in animation and stylized designs, I've had hands-on experience with various diverse projects. I'd like to share my insights and know-how to help you make actual high-quality designs in the field.
Question.02
What is the goal of this Class?


This class will awaken your inner motion graphic skills and train you for the field. I share personal tips learned from directing and working on numerous Hollywood projects so you can get a better grasp of design and motion graphics.
Question.03
Why should I choose this class
on Coloso?


Unlike other tool tutorials, this Coloso class covers design & animation production for all kinds of projects. This curriculum is well-organized and packed with more than 20 practice exercises that will help you get used to the workflow while polishing up your designs.
Question.04
Who can benefit from this class?


This class is for anyone who would like to up their design & animation skills for Cinema 4D, and great for those struggling with creating demo reel pieces. Designers of any level would enjoy this class since it starts with explaining the interface, goes into the basics of design/texture/lighting, and continues with various animation samples, allowing you to adapt to a real-world workflow.
Required Programs
This class will use Cinema 4D ver.R23, Octane Render ver.2020, and After Effects ver.2020. Please install the programs in the versions listed above.

* As the course will use the new "Remesh" feature, Cinema 4D ver.R23 is recommended. However, ver.20, ver.21, ver.22 will not be of problem.
* Octane Render ver.2019 or ver.2020, After Effects ver.2020 is recommended.

*Software and other materials are not provided as a part of the class.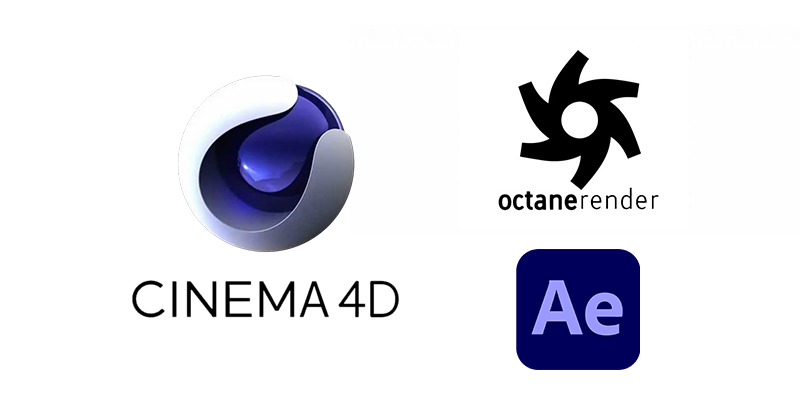 [IMPORTANT NOTICE]

*Please note that the information on this page is subject to change without prior notice.
*Would you like to learn more about our refund policy? Please check here.
*Please check our FAQ for Copyright and Proprietary Rights, User-Generated Content, Security, and Violation information.