CreativeDirector,JeffHan_제프한 Details
Class Intro
Creative Director, Jeff Han


Jeff Han covers motion graphic design
and how its used in title sequences.
No level of motion graphic skill can spare you
from the creative pain of the design phase!

What's the difference between
good, interesting designs and
mediocre, boring designs?

Find out with this class by Jeff Han,
an emmy nominated creative director
with over 10 years of experience
producing title sequences.


Content
Length: 24 videos
(9h 58m)
Difficulty: Intermediate
Unlimited views

Video Details
Audio: Korean
Subtitles: English

Software Required
Cinema 4D R21
Octane Render 2020

Perks
4 Practice exercises
4 C4D files
Creative director
Jeff Han's portfolio
Ant-Man and the Wasp
Main-on-End Title Sequence
Coyote Main Title Sequence
Jeff Han
Creative Director

Hi, I'm creative director Jeff Han.

I graduated from ArtCenter College of Design
in Pasadena, LA and am currently working
as a design director at Elastic,
one of the major title sequence studios in the US.

I've produced title sequences for over 30 movies
and TV shows including Ant-Man and the Wasp,
Man in Black 4, The Crown, Doom Patrol, Westworld, and The Hunters.

I was nominated for the Emmy Awards
alongside famous motion graphic director Patrick Clair three times
and have collaborated with various artists such as
Gryun Kim, Taehoon Park, and Haram Jung.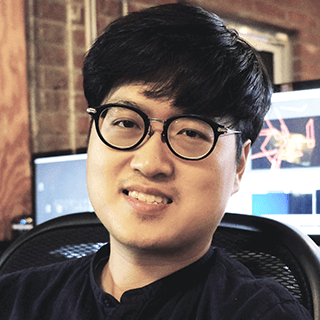 Creative Director
Jeff Han
[Current]
Elastic - Design Director

[Former]
Method Studio - Freelance Designer
Prologue Films - Freelance Designer
Imaginary Forces - Freelance Designer
yU+Co - Freelance Designer

Recognizable
Projects & Awards
[Movies]
Ant-Man and the Wasp - Main Title Design (Art Director)
Men in Black: International - Main Title Design (Creative Director)

[TV Shows ]
The Crown - Main Title Design
American Gods - Main Title Design
The Night Manager - Main Title Design
Doom Patrol - Main Title Design
West World - Main Title Design
Hunters - Main Title Design

[Nominations]
2017 Emmy Awards: Outstanding Main
Title Design - The Crown, American Gods
2016 Emmy Awards: Outstanding Main
Title Design - The Night Manager

[Others]
ARCANE Trailer - Creative Director
K/DA MV I'LL SHOW YOU - Creative Director
DUNE Movie Teaser Trailer - Art Director


Instagram
4 Title Sequence
Class Exercises


04. Pinocchio Title Sequence


Fundamental Theories and Practical Utilization of Video Design
Why do some videos look "cool" while others don't? Design is the key. This class covers both fundamental theories of design and exercises based on case-studies. Level up your design and video production skills with this step-by-step tutorial.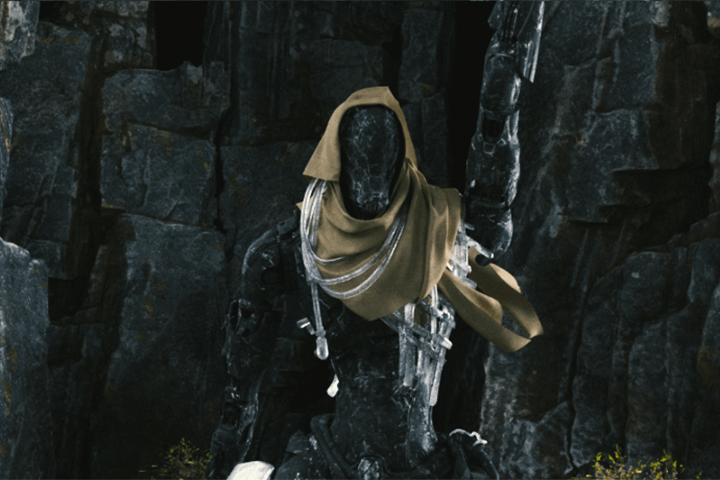 Step-By-Step Title Sequence Production Tutorial
A 10-year veteran lecturer who has produced over 30 title sequences shares his invaluable tips! Learn about the motion graphic production process with 10 style frames and 2 title sequence practice exercises.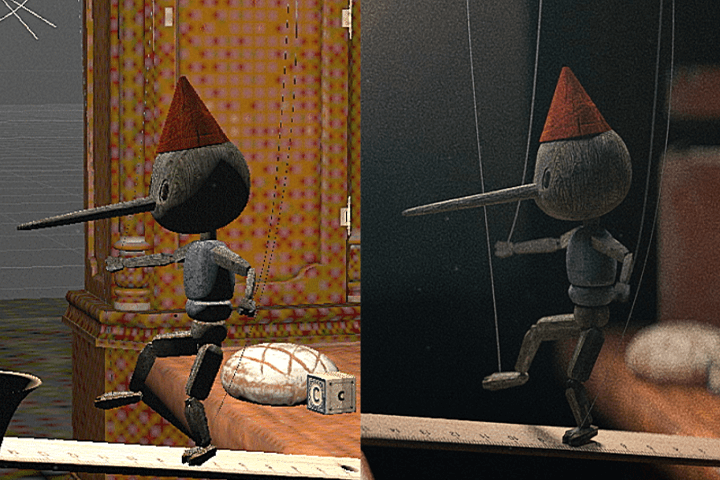 Practical Tips and Real-World Production Pipeline
Learn about the actual production process of Elastic studio through Jeff Han's original case study.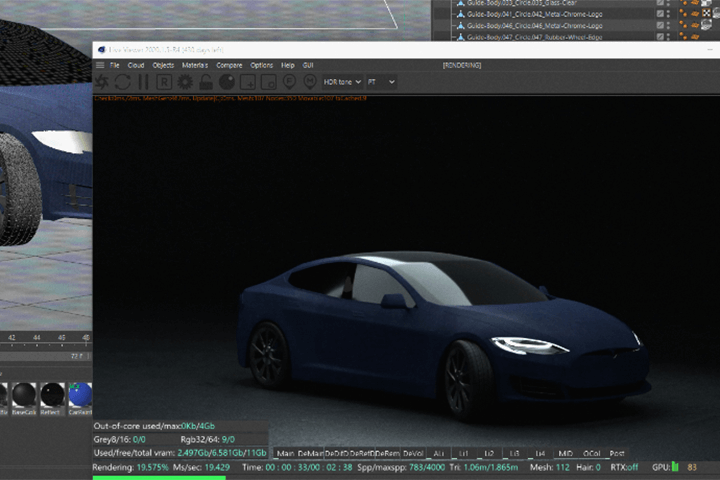 Class Detail
You'll Learn


Good Design VS. Bad Design

Learn the most important factors and rules that make up a good design and how to purposefully bend the rules to your own advantage. Improve your skills with practical motion graphic design theory.

Core Features of C4D and Octane Used in Title Sequence Production

Every motion graphics designer should know how to use Cinema 4D and Octane. Learn how to use the core features of these tools with this beginner-friendly step-by-step tutorial.

Texturing and Lighting Tips and Tricks for Creating Diverse Atmospheres

In-depth tutorial on lighting and texturing. Learn all about adding details with Dirt and node texturing.
Video Storytelling and Design Concepts

Learn important tips and tricks on how to use reference images, and mood board templates in order to create engrossing videos that both convey character emotions and are instilled with the intended ambience despite the short length.

Hands-on Style Frame Practice

Practice conceptualizing a video based on the Pinocchio story. Learn all the needed skills and workflow used in the making of style frames including sketch and modelling.

Try Out Title Sequence Production

Create a complete title sequence with the style frames you made using camera animation, rendering, and composition.
Unlimited Access
Best Price
Buy now, get unlimited access.
(자동 구성) 가격이 인상됩니다.
This special offer ends soon.
Buy now and save!
01. Intro
Introducing the Lecturer
Class Overview and Description
SECTION 02. Fundamentals of Motion Design
02. What is a Style Frame?
What are Production Pipelines?
Compare Designs With Jeff Han's Personal Portfolio
References
What is Bridge?
03. Rule of Design
Rule of Thirds
Composition
Negative Space
04. Style Frame: Practice 1
What Are the Rules of Design?
How to break the rules
Importance of Composition
Create Style Frames With a Simple Sample Model
SECTION 03. Fundamentals of C4D
05. Cinema 4D: Fundamentals 1
Introduction of Cinema 4D
Create Basic Geometric Shapes
06. Cinema 4D: Fundamentals 2
Basics of Lighting, Texture, and Camera
Basic Tools: Create a Scene With Shapes
07. Mograph
Cloner
Displacer/Deformer
Cinema 4D Tag Feature
08. Rendering of Animation
Fundamentals of Animation
Understand Render Settings
SECTION 04. Octane Render & Create Style Frames
09. Fundamentals of Octane Renderer
Understand Live Render View
Octane Tags
Octane Render Settings
10. Octane Lighting and Camera: Practice With a Car
Understand Octane Lighting and Camera
Practice With a Car
11. Octane Texture: Practice With a Robot
Fundamentals of Node-based Texturing
Mixed Material and Dust Texture
Practice With a Robot
12. Octane Scatter: Practice With a Chair Scene
Understand Octane Scatter
Practice With a Chair Scene
13. Animation Sequence: Practice With a Chair Scene
Voronoi Fracture
Fundamentals of Animation Sequence
Octane Settings / Understand Render Pass
Practice by Completing the Chair Scene
SECTION 05. What is a Title Sequence?
14. What Is a Title Sequence?
What Is a Title Sequence?
History of Title Sequence
Must-watch Title Sequences
Famous Title Designers
15. Settle on a Concept for Your Title Sequence
Good and Bad Concepts
Concept Case Study With Jeff Han's Portfolio
16. Concept of Pinocchio
Pinocchio Title Sequence
Understand Concept Process
Create Storyboard
17. Pinocchio Character Modelling
Pinocchio Character Modelling in C4D
SECTION 06. Title Sequence Production
18. Pinocchio Style Frame 01
Basic Scene Setting in Octane
Composition Using External Modelling
First Style Frame
Decal Texture
19. Pinocchio Style Frame 02
Second Style Frame
Volumetric Lighting
Gobo Lighting
20. Pinocchio Style Frame 03
Third Style Frame
Spot Lighting
Cloth Basics
Make a Flag
21. Pinocchio Style Frame 04&05
Fourth and Fifth Style Frame
Octane Camera
X-particle Basics
22. Pinocchio Style Frame 06
Sixth Style Frame
How to Make a Logo-type 3D Model
Fundamentals of Animation
PLA Animation
23. Pinocchio Composition
About the AOV Render Pass of Octane Version 2020/2021
VDB Smoke
Fundamentals of After Effect Composition
Title Sequence Credit Typography
24. Outro
Developing a Motion Graphic Designer Career Overseas
Interview
With Creative Director Jeff Han


Question.01
Why Did You Pick Title Sequences as the Theme for Your Class?


As OTT platforms such as Netflix are becoming increasingly popular all over the world, I believe the demand for title sequences will grow accordingly as well. I hope this class can prepare artists for the rapid expansion of this ever-changing market. The class also helps beginners of motion graphic design familiarize themselves with Cinema 4D and Octane with step-by-step instructions by focusing on the key features.
Question.02
What's the Most Important Factor for This Work?


I believe picking the right concept is the most important step since it will affect the direction of the concept. Even if a ship is well-built and fast, it is useless if it is going in the wrong direction. It is therefore important to spend a fair amount of time and energy at the outset and decide on a concept that will provide a solid foundation. I will be using my own title sequence portfolio as an example and share how one should go about settling on a concept during the creative process.
Question.03
What Is the Key Point of This Class?


While working in the field, I met artists who are known for their technical skills but often fall short on the design and creative aspect. I would like to change that through this title sequence course. It covers the fundamentals of design and concept ideation, provides resources that can't be found in Youtube tutorials, and allow students to practice through real examples.
Question.04
Who should take this course?


"Design" and "basics" are the focus of this course. College students and rookie 4D or motion designers who aren't familar with the tools and want to improve their design skills can all gain something from the course.
Required Programs
This course will use Cinema 4D R21 and Octane Render 2020.
Please purchase and install the latest versions of the programs for an optimized lecture experience.

*These programs and/or materials will not be provided with the lecture.
*It is advised to use R20-24 version of Cinema 4D and the 2020 version or above for Octane.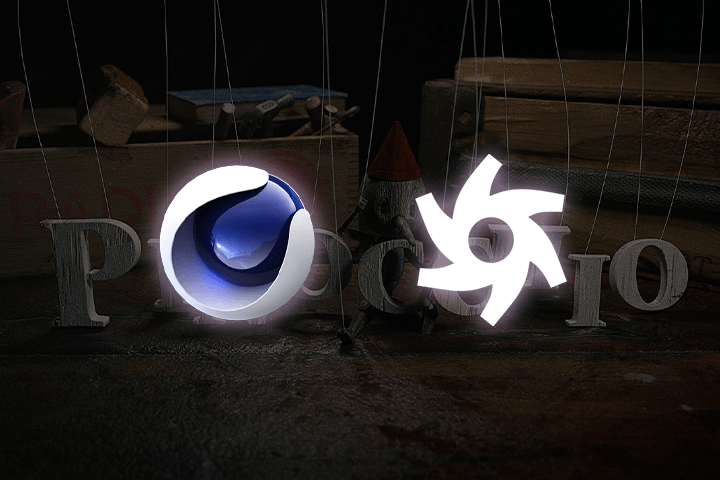 [IMPORTANT NOTICE]

*Please note that the information on this page is subject to change without prior notice.
*Would you like to learn more about our refund policy? Please check here.
*Please check our FAQ for Copyright and Proprietary Rights, User-Generated Content, Security, and Violation information.