MediaArtist,CLAUDE Details
Class Intro
Media Artist, CLAUDE


Interactive art goes beyond simply playing a video
and provides an immersive experience to the audience,
presenting a completely different level of art.
If you want to create these works of art
that are attracting the most attention in the present era,
this class provides a new solution
instead of complicated programming and coding.
This class connects TouchDesigner and Notch VFX
to help create high-quality works
from the basics of interactive media art.

Through these two programs, we provide information
on how to operate a real-time interactive environment,
such as exhibitions and performances
without the hassle of complex programming.

Content
Length: 18 videos
(Duration 10h 33m)
Difficulty: Basic
Unlimited views

Video Details
Audio: Korean
Subtitles: English

Software Required
TouchDesigner Pro, 2022.24200
Notch VFX Builder Pro, 0.9.23.237

Perks
TouchDesigner project files (toe, tox)
Notch project files (dfx,dfxdll)
3D models (obj)
Images (Art/Texture zip files)
Presentation files (PDF)
Media Artist CLAUDE's
Profile & Portfolio
Gwanghwasidae: Gwanghwawon - Soundscape
The Ocean: Data Waterfall
CLAUDE
Media Artist

Hello, I'm CLAUDE.
I'm a media artist from Korea,
and I have had a lot of performances and exhibitions at various festivals
such as Mutek, Artechouse Live, and Creative Coding Festival,
and I am continuing national projects and media exhibitions in Korea.

This class shares the basics of software
based on my experience and accumulated knowledge
while producing media art works like exhibitions, performances, and lectures.

Even if you have no experience in creating interactive media art,
you can learn in-depth from the basics
if you are just interested in this art.

The end of this journey
is to help you discover your style without difficulty
while creating media art works.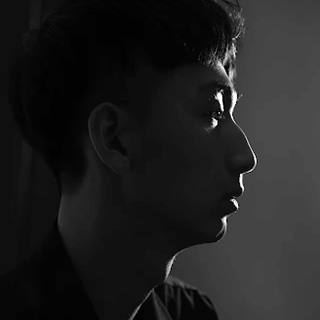 Media Artist,
CLAUDE
[Current]
Claude Studio CEO
Recognizable
Projects & Awards
[Exhibits]
The Hyundai Seoul - Bloom
Gwanghwasidae: Gwanghwawon - Soundscape (with D'strict, Young-gyu Jang)
Special Exhibit at the National Museum of Korea Asia Culture Center: Earth Hours - Largo (with GIANTSTEP)
Art Center Nabi: The Origin - Wave, Synapse
National Theater of Korea: Media Glass - The Ocean

[Awards]
Winner of the 2021 Online Media Award of Excellence by the Korean Culture and Arts Committee (with Hye-jin Shin)

[Collaborations]
Starbucks: Created Media (Apollon)
Samsung: Created Bespoke Home Hub Zone Media (Apollion, Seung-ji Moon)
CJ Powercast: Created LED.ART Media (CJ CGV)

[Workshops]
D'strict: Lecture on TouchDesigner (2020-2021)
Dot.mill : Lecture on TouchDesigner and Notch (2021)
TDSW (Tokyo Developer Study Week): Lecture on Notch (2021)
Lecture for TouchDesigner Korea Creative Content Agency (2019-2020)


Homepage
01 - Particle
Particle SOP

02 - Abstract Landscapes
Landscapes with Noise TOP

03 - Point Cloud
Point Cloud with Instance system
04 - VanGogh + Particle
Notch Particle system
with Van Gogh painting

05 - Fluid system
Fluid system with Particle, Procedural,
and Ray-tracing

06 - Smoke
Smoke and fire with Field system
*These are sample images for better understanding.
Building a Solid Foundation
Of Media Art Basics Using
TouchDesigner and Notch VFX
Learn the essential features of TouchDesigner and Notch VFX and learn the overall steps of media art production. Even if you have no previous experience with media art, you will learn the basics and a practical workflow in a simple, systematic way that's easy to follow along with.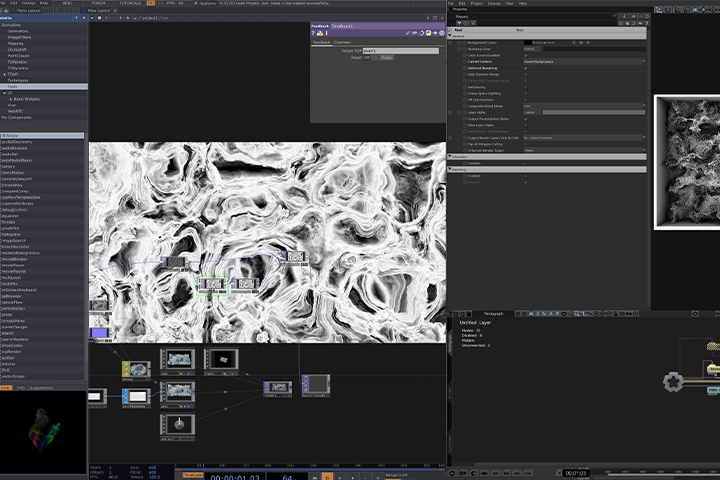 Create On-Trend Media Visuals And Interactive Media Art
Through various exercises, you will learn to create work using technologies that are popular within the industry. In addition to producing real-time interactive visualizations, you'll also be able to incorporate your own style to the applied work.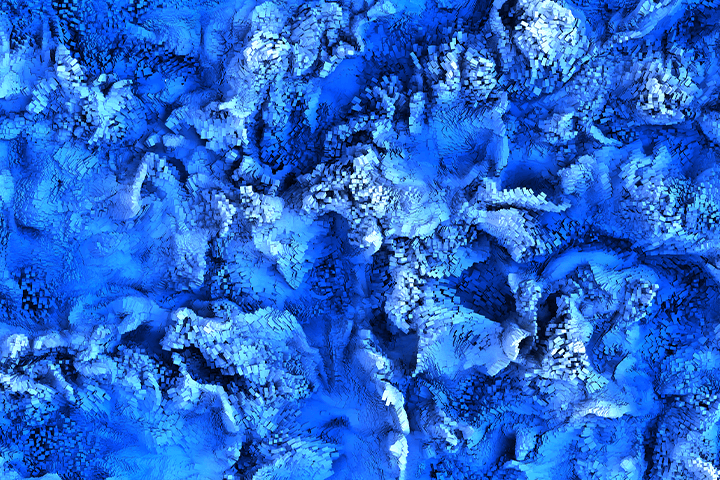 Learn New Techniques to Expand Your Horizons
Through various exercises, you will learn to create work using technologies that are popular within the industry. In addition to producing real-time interactive visualizations, you'll also be able to incorporate your own style to the applied work.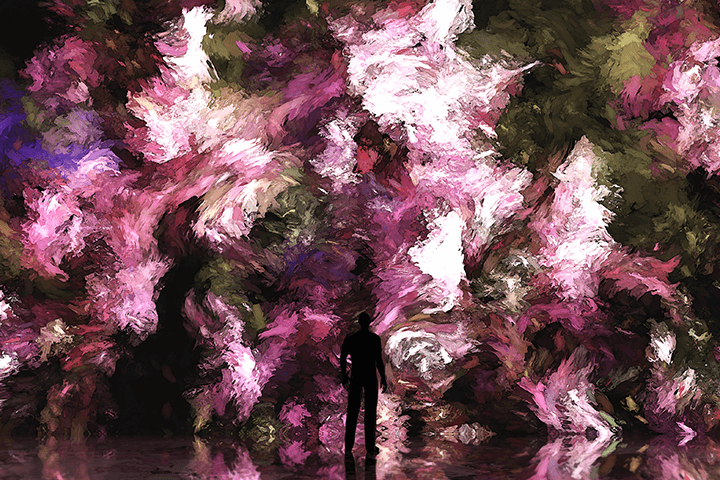 Class Details
You'll Learn
The Basics of Real-Time Rendering Software

Enter the world of media art with step-by-step instructions on the basics and structure of real-time software using TouchDesigner and Notch VFX.

Real-Time Visualization Exercises Made Using TouchDesigner

Create real-time visualizations without difficult programming or additional plug-ins using only the PointCloud, Noise, and Particle features of TouchDesigner.

High-Quality Visualization Exercises Made Using Notch

Create in-depth, high-quality visuals without visualization coding using only the Particle, Procedural, and Field features of Notch.
High-Quality, Real-Time Rendering Methods

Learn how to implement high-quality real-time rendering by linking TouchDesigner's PBR function with Notch's Ray-Tracing.

A Ready-To-Use, Real-Time Interactive System and Set-up Tools

Learn interactive methods using a keyboard and mouse to create a system all by yourself, and learn how to run and set up media servers that you can use practically in the field.

Media Artist CLAUDE Shares His Practical Knowledge and Multi-Genre Expertise

From public art exhibits in Korea to overseas performances and collaborative commercial projects, instructor CLAUDE shares his perspective, experience, and expertise.
Unlimited Access
Best Price
Buy now, get unlimited access.
(자동 구성) 가격이 인상됩니다.
This special offer ends soon.
Buy now and save!
SECTION 01. Basics of Media Art
01. Orientation
Instructor Introduction
The basic concepts of (real-time) media art and interactive art
Introduction to interactive installation and the scope using TouchDesigner and Notch VFX
SECTION 02. TouchDesigner
02. TouchDesigner Basic
Exhibitions using TouchDesigner and an introduction of performance examples
The advantages/disadvantages of TouchDesigner and why we use it
The basic interface of TouchDesigner
03. TouchDesigner Rendering
An explanation of the basic rendering system of TouchDesigner
High-quality, real-time rendering using PBR
04. TouchDesigner Particle
The production of visualization through exercises using Particle and Instancing
Particle creation done in various methods using Noise and Pattern CHOP functions
05. TouchDesigner Noise
How to apply TouchDesigner Noise
The production of short visualization with exercises using SOP/CHOP/TOP Noises
06. TouchDesigner Point Cloud
Explanations and examples of visualizations made using Point Cloud
Using Point Cloud to create visualization examples
07. TouchDesigner with Sensor
Explanations and examples of sensors available for use on TouchDesigner
The production of systems that respond to mouses or keyboards without using sensors
08. Notch VFX Basic
An introduction to exhibitions and performances that have used Notch
The advantages and disadvantages of Notch, and why we use GPU-based rendering
The basic interface and rendering system of Notch
09. Notch Particle System
Explanations of the features of the Notch Particle system
Explanation of the Notch Particle rendering system
Production exercises based around visualizations using the Notch Particle system
Production exercises based around Particle visualizations using famous paintings and photos
10. Notch Procedural System
Explaining the Notch Procedural system's key features
Production exercises based around fluid visualizations using the Melt and Fractal Noise features
11. Notch Field System
Explaining the Notch Field system's key features
Production exercises based around gas visualizations using the Particle + Field feature
12. Notch Ray-Tracing Rendering
Learn real-time Ray-Tracing rendering using modeling files (obj, fbx)
13. Notch VFX Visual Advanced
Creating a visual control system using data such as OSC, Audio, etc.
SECTION 04. How to Set Up for Exhibits and Performances
14. Hardware & Software
Hardware setup for exhibits and performances
Explaining licenses according to software set-up and situations
The optimization and stabilization skills required in the field
15. TouchDesigner Settings
TouchDesigner settings required in the field
Creating your own interface
16. Notch VFX Settings
How to use Notch on media servers (TouchDesigner & Disguise)
The optimization skills that are used in the field
17. Interactions Using TouchDesigner & Notch
Opening the Notch Particle system in TouchDesigner
Creating interactions using a mouse or keyboard
SECTION 05. Closing Comments
18. Closing Chapter
Further tips about TouchDesigner and Notch
The instructor's views on the current state of media art and its future
Interview with
Media Artist, CLAUDE


Question.01
What do you think viewers can gain by taking this class?


You will be able to build your own skills and broaden your artistic horizons to discover your own style in the field of media art. By creating various examples of a number of styles in this class, you will get the opportunity to reflect on the different techniques you've used as well as the way they're applied.
Question.02
How does this class differ from other classes out there?


Many software classes today are conducted with mere references and explanations. In this class, however, you will have the chance to not only follow along with the exercises but also explore endless possibilities by incorporating the latest technologies into your work. Also, you will get access to my own personal expertise and knowledge that I've gained from performances and collaborations in Korea and overseas.
Question.03
What do you think of the marketability and prospects of media art?


Today's art does not stop at the mere production of content; it's entering the realm of direct experience. As seen through the emergence of immersive and realistic "experience centers," the demand for media art that makes use of cutting-edge technology is rising. What's more, the scope of the field itself is expanding to encompass commercial advertisements, exhibits, and public art businesses both in Korea and overseas.
Required Programs
This course will use TouchDesigner Pro, 2022.24200, Notch VFX Builder Pro, 0.9.23.237. Please purchase and install these program(s) for an optimized lecture experience.

- TouchDesigner Non-Commercial or higher, 2022.24200 or higher
- Notch VFX Builder Trial or higher, 0.9.23.237 or higher

*With the TouchDesigner Non-Commercial version, you may experience a limited resolution of 1280*1280 pixels, and some features may be limited.
*With the Notch Builder Trial version, you may be able to open or modify projects but not be able to save them.
*The Notch Builder Learning version may not be compatible with the Base/Pro versions.
*For an optimized lecture experience, please use Windows 10 with an NVIDIA graphics card.
*With MAC OSX, some TouchDesigner features may be limited, or the use of Notch VFX may not be possible.

*These programs and/or materials will not be provided with the lecture.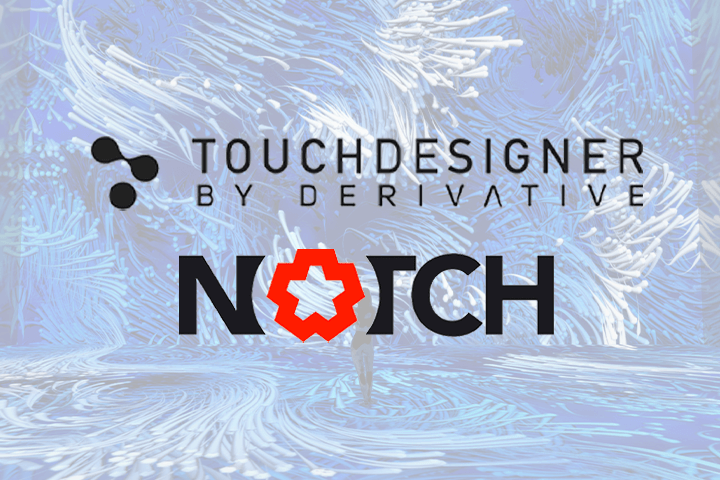 Recommended Classes
Like this class?
Then check these out!


[IMPORTANT NOTICE]

*Please note that the information on this page is subject to change without prior notice.
*Would you like to learn more about our refund policy? Please check here.
*Please check our FAQ for Copyright and Proprietary Rights, User-Generated Content, Security, and Violation information.