[Summersplash][Shortform]MangaArtist,LinneaKataja Details
Manga Artist, Linnea Kataja
Are you an aspiring manga artist
with a brilliant story idea?

This beginner-friendly class will
show you how to take an idea and use it
to start drawing captivating manga pages.

Master the A-Zs of written & visual storytelling
with Manga Artist Linnea Kataja, listed as
one of the "Modern Masters of Manga".

You'll learn the entire workflow from
story ideation, character design,
creating a storyboard, drawing your manga,
and marketing the finished product.

Don't let your ideas stay in your drafts
and take this practical manga class today!

Content
Length: 16 videos
Difficulty: Basic
Unlimited views

Video Details
Audio: English

Software Required
Clip Studio Paint EX

Perks
Brush & Material Codes
Character Design jpg
Full HQ Manga Page jpg
Full Manga Page clip
Page Timelapse Video
Expert Manga Artist
Linnea Kataja's Profile & Portfolio
Who Should
Take this Class?

This class is perfect for students
who want to master not only drawing skills
but also written & visual storytelling techniques
used to create captivating manga pages.

Get to know Manga Artist Linnea Kataja's
insider techniques for creating
compelling characters & fascinating storylines.

You'll determine your audience
and create a dynamic character
that satisfies their wants by filling out
a character bio and writing
a background story for them.

Learn how to keep your audience
on their toes by creating a script
filled with twists and cliffhangers
for an interesting story that flows.

Determining the Character's Motives
Roughly Sketching a Manga Page
Final Sketch of a Manga Page
Linnea Kataja
Manga Artist

Hi, I'm Linnea Kataja,
a.k.a KeikoKup on social media!
I am a freelance manga artist based in Tokyo.

After graduating with a BFA in Cartooning
from the School of Visual Arts in NYC,
I've pursued a career as a freelance artist
and social media influencer with over
60K followers on Instagram and 80K on TikTok.

Currently, I work in illustration, merchandise,
indie video games, comics, and more!
I've sold my self-published manga in both America & Japan.
My comic "Idol Royale" sold out after being showcased at
Japan's largest comics event, Comic Market.

In this class, I'll share skills & techniques
I've gathered over the years on how to transform
ideas into an entire manga project.

You'll learn everything from writing an
interesting story to drawing
professional looking manga pages.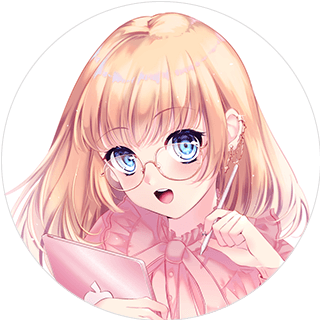 Manga Artist,
Linnea Kataja
[Current]
Freelance Manga Artist
Recognizable
Projects & Awards
Self Produced Comic "A Maid Story"
Honors in Shueisha's Ribon Magazine (January 2019 Comic Grand Prix)

"Idol Royale"
Honorable Mention in MangaCat Manga Olympics Competition

Listed in Imagine FX Magazine as one of the "Modern Masters of Manga"


Instagram
Planning Your Manga
You'll learn how to brainstorm the storyline for a manga, create eye-catching characters, and write a structured storyline. You'll use the storyline to create a storyboard that establishes the foundation for a finished manga.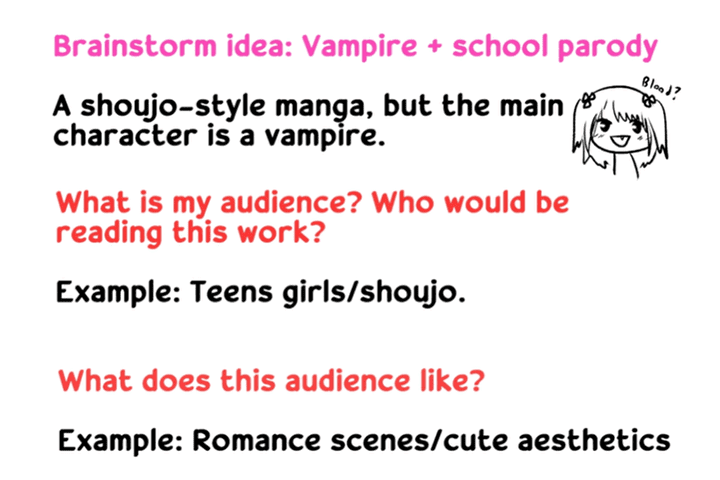 Using Tools in Clip Studio Paint
You'll learn to navigate tools in Clip Studio Paint to create a digital manga. Creating a digital manga can be challenging to those who have never used those tools before. This course will break down tools in a manageable and easy way.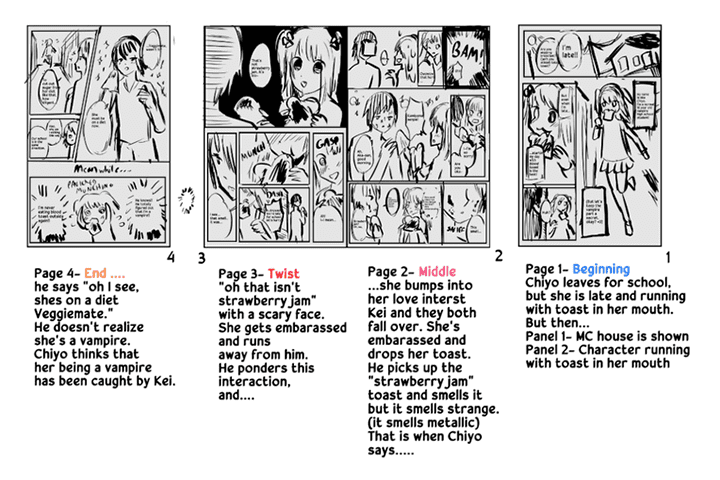 Drawing Your Manga
Learn how to sketch, line, and tone using Clip Studio Paint in order to create a professional-looking manga. Knowing which tools to use and which steps to take can be very challenging. This course will be broken down in easy steps to guide your understanding.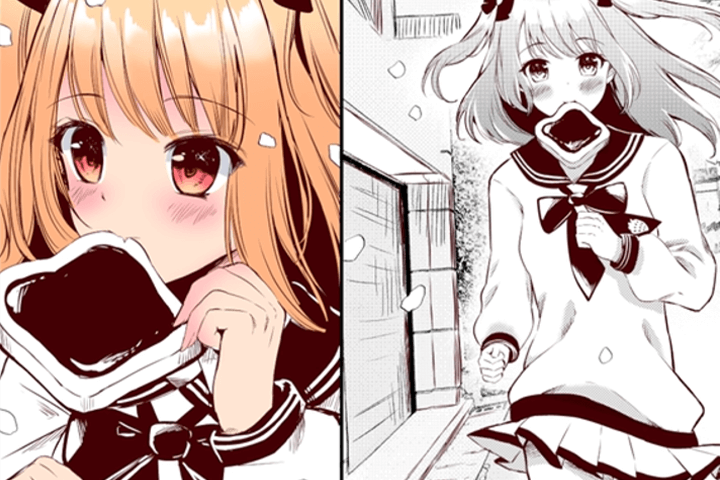 Class Details
You'll Learn
Drafting intriguing stories for your audience

Manga takes more than just illustration skills. You may draw attention with your illustration, but your story needs to be intriguing and captivating. From brainstorming to outlining and breaking down, I will share my tips to build great plots of the stories.

Creating Eye-Catching Characters

Learn how to create characters with a stunning design and a charming personalities that readers will love.

Understanding Elements of Manga

Have you been lost between new manga terms and tools like balloons, panels, and page bleeds? This class will help you understand the components of manga and their roles before you learn how to put them together.
Composing a Manga Page

Learn how to create a captivating manga page layout that makes the reader want to keep turning the pages and find out what happens next.

Using Digital Manga Tools

Learn how to sketch, line, and tone in Clip Studio Paint using digital tools. You'll be able to create high-quality manga just like a professional manga artist.

Practical Tips from a Professional Manga Artist

What should you do after finishing the manga? We gathered Linnea's tips, from promoting your manga on social media to submitting your work to publishers.
Unlimited Access
Best Price
Buy now, get unlimited access.
(자동 구성) 가격이 인상됩니다.
This special offer ends soon.
Buy now and save!
01. Orientation
Introducing your instructor
What you will learn
Helpful websites and software
SECTION 02. Planning Your Manga
02. Story Ideation
Determining the genre of the story (shonen/shoujo/josei/seinen)
Brainstorming
Choosing a story from your ideas
03. Drawing Characters
Classifying characters into archetypes based on genre
Collecting references
Drawing out the character design
04. Adding Stories to Characters
Filling out the character bio template
What are the character's motivations?
What is the character's background story?
05. Story Outline
Who is the target audience? What does this audience like?
Creating a one sentence pitch
Creating a page explaining what happens in the story
06. Page-By-Page Story Breakdown
Explaining the story structure (beginning, middle, twist, ending)
Using the story outline to break down the story flow
Detailing the page breakdown and choosing the focus of each page
07. Creating a Storyboard & Script
Sketch Ideation - Establishing shots vs. Character shots
Choosing the focus of your page
Creating cliffhangers and an interesting story flow
Filling in the script
SECTION 03. Creating a Manga Layout
08. Page Formatting and Bleeding
Basic page formatting
Turning on timelapse!
How to use page bleed
09. Paneling, Balloons and Text
Moving storyboards to the main project
Panelling
3 Balloons and Text
SECTION 04. Drawing Your Manga
10. Using 3D Models and References
Using the Clip Studio assets
How to use 3D models
Using your own photos as reference
11. Rough Sketches and Backgrounds
Sketching character anatomy
Using perspective to figure out the background placement
Using 3D models and photos to line tools for backgrounds
12. Final Sketch
Drawing character details
Drawing background details, special effects, and other details
13. Lineart
Which tools to use
Using linewidth properly
Black-fills: Where and how to use them
14. Toning
What are screentones?
Various methods to add screentones in Clip Studio
Where & how should I tone?
15. Finishing Touches and Exporting
Special effects/whites
Exporting the manga page for web
Exporting the manga page for print
SECTION 05. Marketing Your Finished Manga
16. Marketing Your Manga
Social media marketing
Tabling at comic fairs and events
Submitting to publishers
**The release date of this class, curriculum images, and associated content can be changed without prior notice.
Interview with
Expert Manga Artist
Linnea Kataja

Question.01
Is there a specific reason why you chose this specific topic/themes?


Creating an entire manga can be overwhelming for beginners. I wanted to break down the whole process into little steps, so it becomes easier to follow. Manga has become really popular over the past few years all around the world, and there are many people who are interested in creating manga but don't know where to start. With social media, comic fairs, and conventions around the world, it has become possible for anyone to become a manga artist. My class will guide you through the challenging journey of becoming a manga artist.
Question.02
What makes your class different from other classes?


Many illustration classes focus only on drawing manga, but this class covers the entire process from writing the storyline and illustrating the manga. Manga is a unique form of art because it uses both written and visual storytelling to appeal to readers emotionally. Both forms of storytelling are equally important in creating a captivating manga. I'll go into full detail on how to create and illustrate the storyline for a manga.
Question.03
What would be the most important takeaway from your class?


It would be to tackle any project and create a manga with confidence, knowing all the steps to create a manga from beginning to end. Many people have interesting story ideas, but have no idea how to take the idea and create a finished project that others can see. This course will give you all the tools to take that idea and create a finished product.
Required Programs
This course will use Clip Studio Paint EX.
Please purchase and install these program(s) for an optimized lecture experience.

*These programs and/or materials will not be provided with the lecture.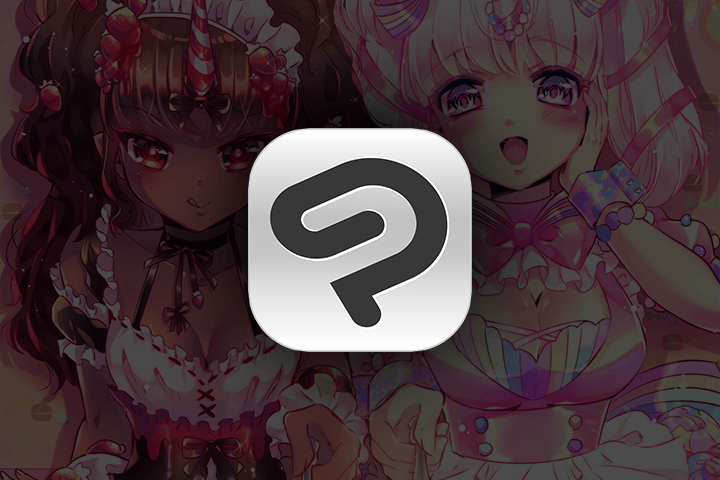 Recommended Classes
Like this class?
Then check these out!
[IMPORTANT NOTICE]

*Please note that the information on this page is subject to change without prior notice.
*Would you like to learn more about our refund policy? Please check here.
*Please check our FAQ for Copyright and Proprietary Rights, User-Generated Content, Security, and Violation information.