Live2DModeler,Kutata_쿠타타 Details
Class Intro
Live2D Modeler, Kutata


"Learn how to create a VTuber model
as a hobby or for a broadcast
through a step-by-step process using rigging"
Learn the A-Zs of Live2D
to Design Attractive Virtual Avatars
for Beginners to Experienced Modelers
Are you ready to enter
the popular world of VTubing?

To join this virtual trend,
you first need to understand
how to create charming
virtual avatars.

Kutata, a Live2D Modeler
and winner of the Live2D competition Grand Prix,
will teach everything you need to know
to create your unique VTuber,
starting from basic to advanced techniques.

You'll learn basic rigging techniques,
create illustrations customized for Live2D,
animate a character in VTube Studio,
and retouch the details of your creation.

Learn how to make your own virtual avatar with this Live2D class today.

Content
Length: 19 videos
(Duration 12h 39m)
Difficulty: Basic
Unlimited views

Video Details
Audio: Korean
Subtitles: English

Software Required
Live2D Cubism Editor 4.2

Compatible older versions
Live2D Cubism
Editor 4 or later

Perks
PSD files to practice minimal layer separation
PSD files to practice
advanced layer separation
Expert Live2D Modeler
Kutata's Portfolio
Why Should
Take This Class?

This isn't just a regular class
that teaches you basic skills.

This in-depth class will guide you
to apply physical operations
of multi-staged pendulums,
adjust settings in VTubeStudio
to modify character movements,
and apply 3D effects to illustrations
for more natural-looking characters.

Discover Kutata's insider knowledge
on creating exceptional details
when designing virtual avatars
that syncs with real users.

Available exclusively on Coloso.

Processing a Model as PSD

Creating a Simple Live2D Model

Creating Facial Features That Look
Flawless in Any Angle
Expressing Emotion Based on Character Personality

How to Use the Physics Setting

Creating Details that Improve Quality
KUTATA
Live2D Modeler

Hello! My name is Kutata.
I'm the creator of Potion Maker,
one of the first mobile games to use Live2D
in Korea's gaming industry
with over 4 million downloads.

I won the official Live2D competition
Creative Awards 2015: Grand Prix,
and participated in the translation of Live2D into Korean.
Currently, I'm working as a VTuber-character designer.

Based on my practical work experience
in 3D character modeling and 2D illustration,
I will share all of my tips & tricks
to achieving the best results
by working on your illustrations with Live2D.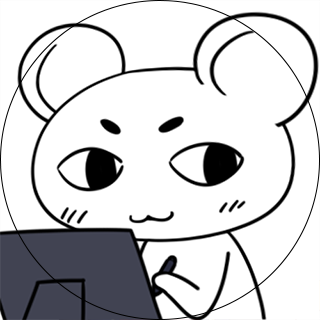 Live2D Modeler Kutata
[Current]
The CEO of Sinsiroad
Work and Experience
[Award]
Live2D Creative Awards 2015: Grand Prix

[Projects]
VTuber Model Illustration of VTuber KiYumi
Illustration and Live2D of VTuber NIVR
Illustration and Live2D of VTuber Glasya-Labolas
Live2D of VTubers Co-ong, Aitti, and Mijinko
VTuber Model Illustration of Kyue
Illustration and Live2D of VTuber Shiromi
VTuber Model Illustration and Live2D of Voice Actor Kang Sungwoo
VTuber Illustration of Streamer Inanya


Twitter
Basic VTuber Modeling:
From Editing an Illustration File
Are you a beginner? No worries! This class will teach you the easy step-by-step process based on fundamental concepts and insider knowledge, from familiarizing yourself with Live2D to broadcasting a successful VTuber model.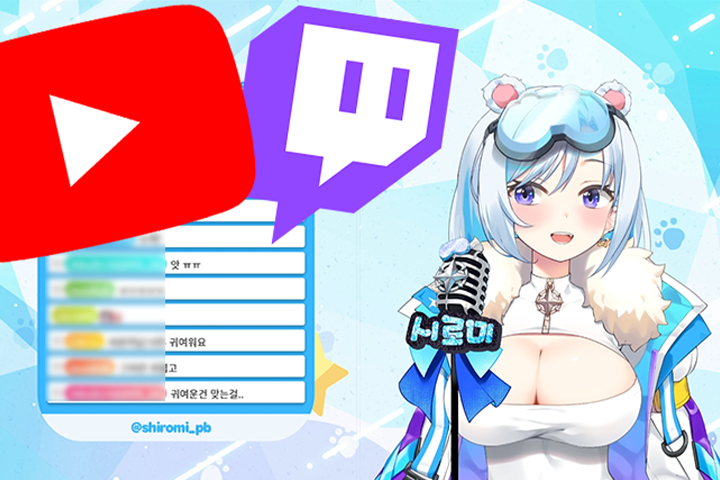 All-In-One Class for Intermediate to Advanced Modelers With a Focus on Details and Applications
It's time to put the basics skills you've learned into practice. Learn how to apply physical operations, retouch a design, and optimize a character to make it more refined and natural.
PSD & Live2D Files Provided to
Guide You Through the Process of Creating Vtubers
To help you understand core principles, this class provides illustration PSD files with separate layers along with Live2D files so that you can practice the techniques demonstrated in the class whenever you want.

*These files are not for redistribution or commercial use.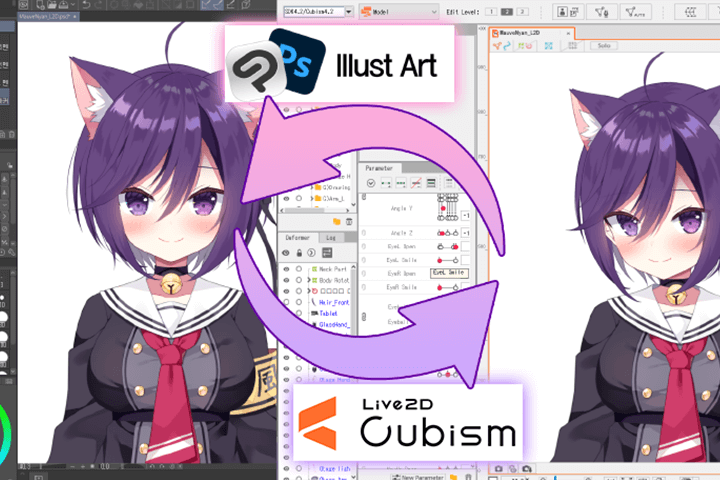 Class Details
You'll learn
A Beginner's Guide to
Creating VTuber Illustrations in Live2D

Explore the difference between drawing in Live2D compared to other illustrations, basic principles of animating in Live2D, requirements for layer separation, and so much more.

Hands-on Practice
for Rigging in Live2D

This class will skip over the exhaustive & complex techniques of Live2D. Instead, we'll cover basic concepts like parts, vertexes, deformers, parameters, and etc., and teach you how to create a virtual character at a quick & fun pace.

The Core of VTuber Characters:
Vibrant Facial Expressions

As VTuber avatars respond & sync to real users, this class covers everything about creating natural facial expressions - from eye movements to mouth shapes. You'll practice the eight-angle face rotation in-depth, which is the most challenging part of virtual rigging.
Design Charming & Captivating
Emotional Expressions

Learn to create a variety of emotions and animations that'll enhance the quality of a VTuber content, and apply them to actual models in VTube Studio using handy shortcut keys.

Physics Setting in Live2D
to Enhance Character Detail

Learn how to use unique & easy-to-use physics features in Live2D that don't require any knowledge of complex physics.

Details and Retouching
to Improve Quality and Skill

Discover what you need to know to enhance the quality of your VTuber model in the final stages and the ways to predict and solve the many issues that may come up during the creative process.
*These are sample images for better understanding.
Unlimited Access
Best Price
Buy now, get unlimited access.
(자동 구성) 가격이 인상됩니다.
This special offer ends soon.
Buy now and save!
SECTION 01. A Beginner's Guide to Creating Illustrations in Live2D
01. Basic VTuber Modeling for Illustrators
Basic Principles of Animating a Drawing in Live2D
How Drawing in Live2D is Different from Other Illustrations
Minimum Requirements for Layer Separation
Important Things to Note
02. Advanced VTube Modeling for Illustrators
Layer Separation Tips to Improve Quality
Animating Illustration Parts
03. Working on a Mini VTuber Character:
Preparing an Illustration for Live2D
Preparing an Illustration to Use in Live2D
Modifying and Editing an Illustration in PSD Format
Tips for Grouping
Deciding Drawing Order
Setting Up Clipping
SECTION 02. For Beginners: Learn by Copying
04. Fundamental Concepts of Live2D
Key Terms Used in Live2D
Basic Flow and Procedure of a Project
A Quick Guide to Tools
05. Rigging: Setting Up Vertices
Setting Up Vertices
Exploring Tools for Setting Up Vertices
Vertex Values for Automatic Settings
Recommended Usage of Manual and Automatic Settings
Setting Up Vertices to Protect the Outline and Silhouette
Things to Avoid
06. Rigging: The Basics of Deformers
What is a Deformer? Understanding the Basics
How to Create a Deformer
Structure of a Deformer: A Parent-Child Relationship
The Overall Structure of a Deformer
07. Rigging: Parameters (A)
What is a Parameter? Understanding the Basics
Inserting a Deformer into a Parameter
Creating Motion
08. Rigging: Parameters (B)
Making a Low-Quality Character
09. Rigging: Exporting a Model for Broadcasting
Editing the Texture Atlas of a Created Model
Exporting a Model
Importing a File in VTube Studio + Tracking
Settings in VTube Studio
SECTION 03. Advanced Techniques to Achieve Higher Quality
10. Setting Up the Movements of Eyes, Eyebrows, and Pupils
Adding a Three-Dimensional Effect to Pupils
How to Save Time When Working on Eyes
11. Setting Up Mouth Movements
Add Three-Dimensional Effects to the Mouth
Special Parameters for Mouth Shapes
Useful Tips for Adjusting Vertices for Mouth Movements
12. Face Rotation
How to Create Corners to Rotate the Face
Unique Strengths of Live2D Compared to 3D
13. Designing Dynamic Expressions
Designing a Range of Dynamic Expressions
14. Physics
Adjusting Parameters for Physics
Setting Up Scene Blending for Physics
SECTION 04. Details and Applications for Intermediate to Advanced Live2D Users
15. Additional Details
Ways to Make the Chin Look Three-Dimensional
Using Physical Operations of Multi-Staged Pendulums
Resolving Unwanted Motion(Continuity and Unity of Motion)
16. Detailed Settings in VTube Studio
Exploring the Settings in VTube Studio
Relationships between VTube Studio Settings and Physics
How to Make a Motion Look More Detailed
17. Techniques for a Three-Dimensional Look
Making a Hidden Side Bang
Adding a Three-Dimensional Effect to the Back of the Head
Depicting Light and Shadow
18. Useful Retouching Tips
The Best Solution: Texture Modification
Deformer Value Adjustment and Editing Techniques
A Solution for Details You Might Have Missed
Effective Ways to Create Translucent Parts
19. Optimizing Techniques to Improve Quality and Skills
Understanding What Affects Users' Specifications
How to Prevent Hard-to-Notice Critical Issues
Managing Textures
Managing Polygons
Checking Clipping and Tiers
Interview with
Live2D Modeler Kutata

Question.01
What do you consider to be your strengths?


I've used Live 2D since its earliest days and worked in the 2D illustration and 3D modeling industry for a long time. I think the most important thing when creating motion in Live2D is understanding what makes something 3D. It requires an artistic sense that allows you to ensure that the character and its facial expressions look beautiful from all angles. This is why I will explain not only how to use the tools but also the approach you need in order to design a high-quality model.
Question.02
What are the purpose and key points of this class?


I want to make the entire process of VTuber modeling interesting to beginners who are completely new to Live2D. I also want to teach them exactly what they need to focus on to create a high-quality model.
Question.03
What would be the most important takeaway from your class?


By the time you finish this class, you'll be able to create your own VTuber character with natural movements. You'll also acquire skills for quick & efficient modeling by setting a clear goal and focusing on improving quality.
Required Programs
This class uses the following programs:
Please purchase and install these program(s) for an optimized class experience.

[Requirements]
Live2D Cubism Editor 4.2
PaintTool SAI 2
VTube Stuido 1.21.5

[Compatible older versions]
Live2D Cubism Editor 4 or later

[Compatible programs]
Drawing programs that support PSD files (Photoshop, Clip Studio Paint, etc.), excluding Paint Tool SAI.
VTube Studio (The program is updated automatically and we advise you to take the class using the latest version)

*These programs and/or materials will not be provided with the course.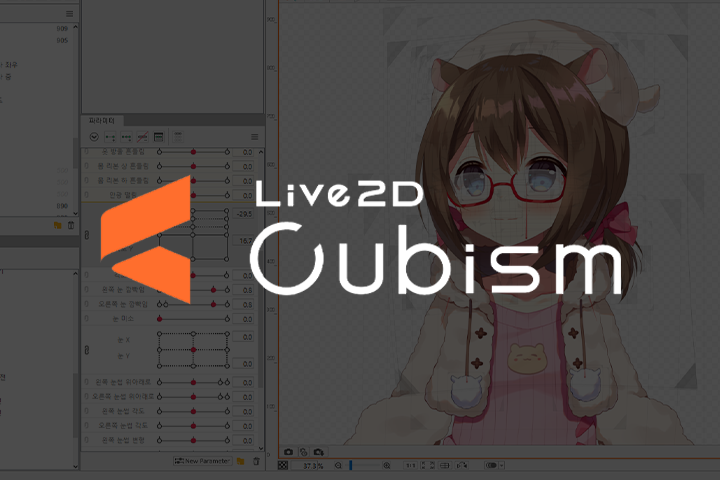 Recommended Classes
Like this class?
Then check these out!
[IMPORTANT NOTICE]

*Please note that the information on this page is subject to change without prior notice.
*Would you like to learn more about our refund policy? Please check here.
*Please check our FAQ for Copyright and Proprietary Rights, User-Generated Content, Security, and Violation information.