[FreeCourse]Illustrator,JeonghyunSeok_석정현 Details
Class Intro
Illustrator, Jeonghyun Seok


"Find out which aspects of the human body
to focus on and which to emphasize
in order to perfectly capture the human figure."

Marvel cover illustrator Jeonghyun Seok
uses his experience to help you learn
how to draw the human body using anatomy.
Illustrator,
Jeonghyun Seok's Profile & Portfolio
Jeonghyun Seok
Illustrator

Hello, I'm illustrator Jeonghyun Seok.
Besides my work in creating
Marvel cover illustrations, music videos,
broadcast network videos, and various
other video productions, I've also authored
the "Stonehouse's Anatomy Note."
This 650-page figure drawing textbook
took me 9 years to write and is now dubbed
THE textbook of figure drawing.

A well-drawn human body doesn't just use
simple anatomical drawing techniques;
it requires a strong grasp of how the body flows.

I want to give you insights on how to bring
planned concepts to life by sharing techniques for
sketching, expressing the flow of the human body,
and even creating backgrounds.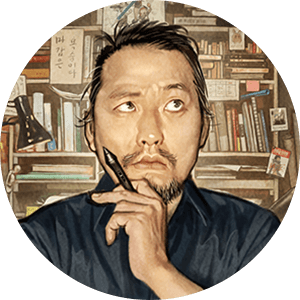 Illustrator,
Jeonghyun Seok
[Current]
Artist at MARVEL
Director at Korea Manhwa Contents Agency
Member of Medical Illustrator Association / Medical and Biological Sciences Comic Research Association

[Former]
Human body drawing lecturer at Korea National University of Arts School of Film
Drawing lecturer at Sejong University and Kyonggi University Cartoon and Animation Department
Recognizable
Projects & Awards
[Awards]
2006 Korea Manhwa Contents Awards - Excellence Award
2018 SPP Webtoon Awards - Best Production Award

[Books]
Comic artwork books "Ghost" / "Expression"
Painter textbook "Stonehouse's Painter 8.0" / "Stonehouse's Painter in Practice!"
Illustration collection "Insanity (Hwanjang)"
Art anatomy book "Stonehouse's Anatomical Note"

[Exhibitions and Activities]
2019 Presidential March 1st Movement 100th Anniversary - Album Jacket
2019 Webtoon Fare "Shaman" - Booth Exhibition
2019 Korean Association of Anatomists - Special Lecturer
2018 Toomics monthly online cartoon "Shaman" serialization
2018 Comic-Con Seoul - EGA Booth Exhibition and Center Stage Demonstration
2018 Department of Art Anatomy at Korea University & Yonsei University - Regular Special Lecturer
2016 LENOVO notebook "YOGA" - Promotional Character and Illustration Production
2014 Nature Republic EXO edition hand cream - Package Production
2014 Naver Webtoon "Noblesse" promotion video - Concept Illustration


ArtStation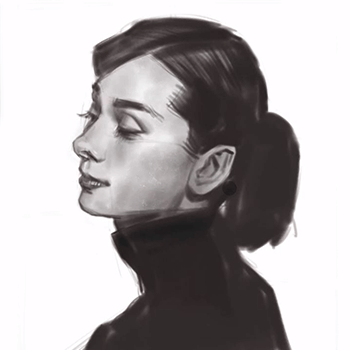 Replication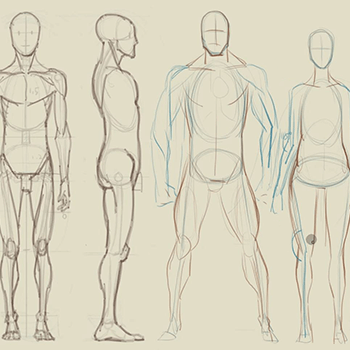 Human Body Proportions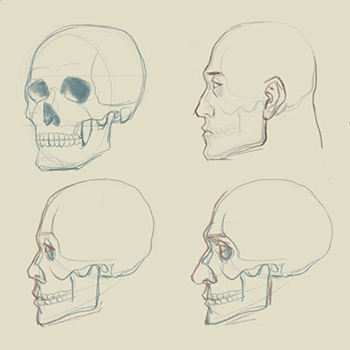 Skull By Race, Gender,
and Age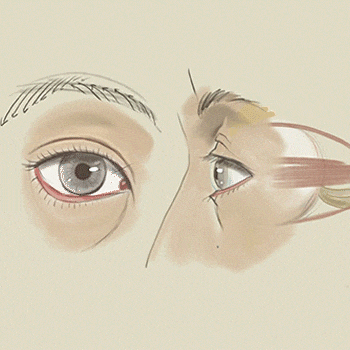 Eyes, Nose, Mouth, Ears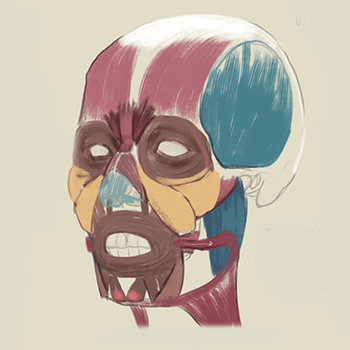 Face Muscles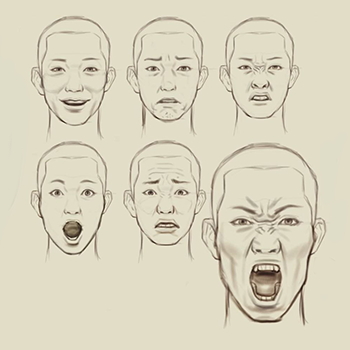 Facial Expressions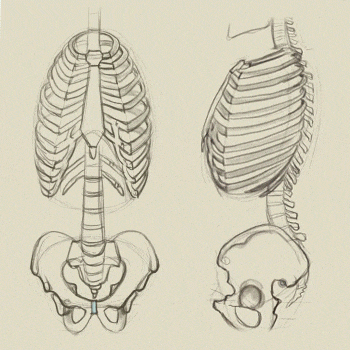 Torso & Arm Bones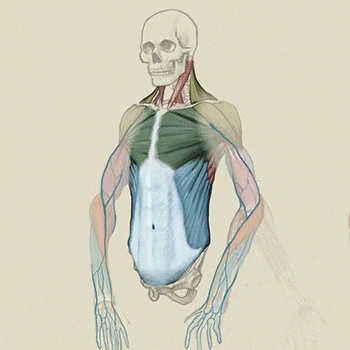 Torso & Arm Muscles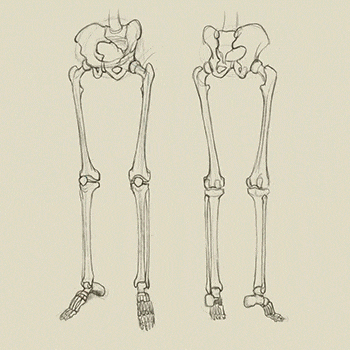 Leg Bones & Muscles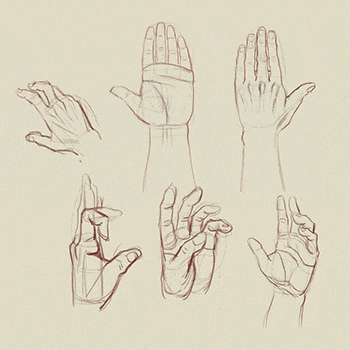 Hands & Feet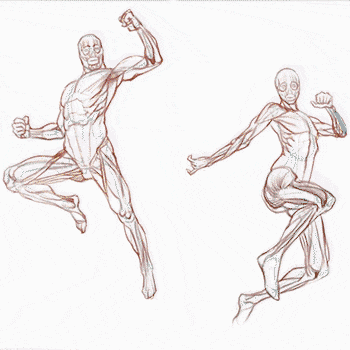 Characters & Backgrounds
First Time Learner? That's Ok! Start From the Basics
Drawing something but don't know where to start? This lecture helps you understand the basics of drawing the human anatomy!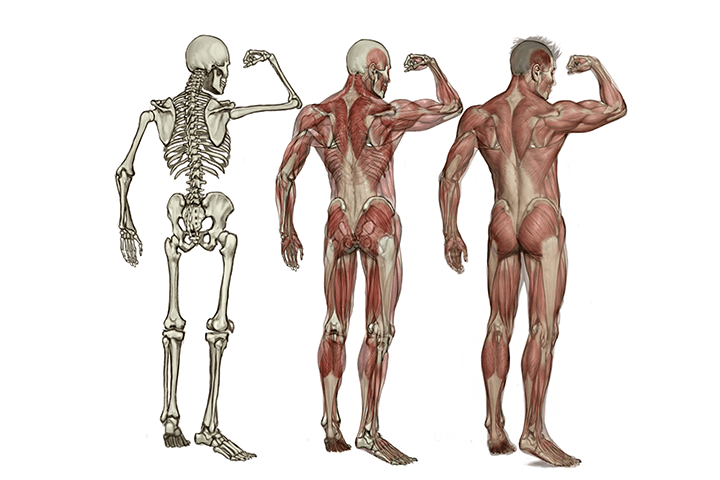 From Lines to Backgrounds Learn to Draw A to Z
Get insights on sketching objects, drawing parts of the human body, and drawing characters & backgrounds. I will show you everything you need to know to start drawing.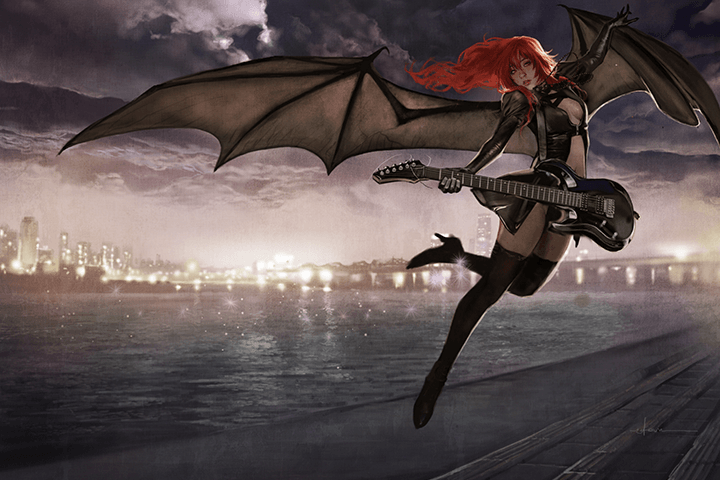 Hard to Learn From a Textbook? Follow Along With a Video
Bought a book to study drawing, but still lost after reading the explanation? Follow along and repeat the video to understand explanations better.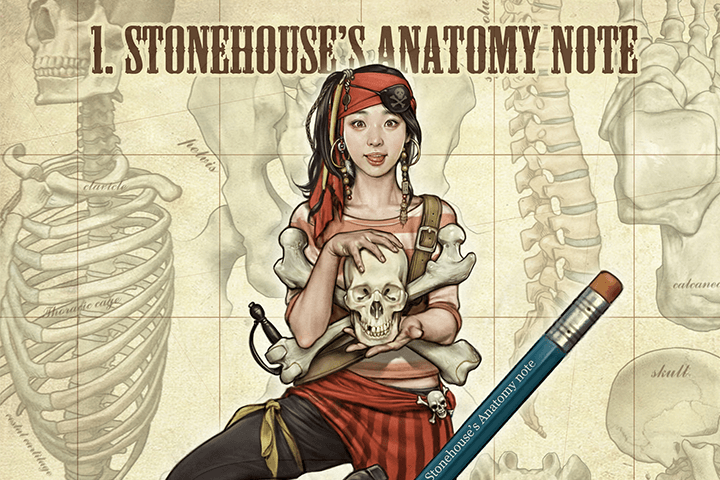 Class Details
You'll Learn


Drawing Basics: Dessin and Croquis

Dessin and croquis are the basics behind all drawings. Learn to observe a subject in detail, gather and manage references, replicate, etc.

Depicting Differences in Face Shape According to Head Shape and Gender

Learn how to draw different head shapes and the heads of each gender according to facial muscle characteristics and angles.

Depicting the Spine and the Hips That Form the Framework of the Torso

Learn to draw the spine, ribs, hips, etc. that form the essence of the torso according to different bone structures and gender.
Ways to Depict the Arms and Legs to Bring Out the Details of the Drawing

Learn to depict the arms and legs on a human body according to core skeletal framework and muscle shape, and how to add details like veins.

Depiction Technique That Helps Express Movement of the Human Body

Get insights on creating a natural feel through the arms, legs, hands, feet, etc. where the most movement occurs on the human body.

Background Technique
for an Added Touch of Realism

Creating realistic surroundings is just as important as the character! Learn to draw backgrounds that are realistic and dynamic.

Turn Your Concept Into a Drawing!

Get conceptual drawing insights about costume design, emotional states, background expression, and more to fully capture the concept of a character.
Interview
with Painter Jeonghyun Seok


Question.01
Are there any standards and/or rules you've set while drawing illustrations?


There's this thing called the "Pygmalion effect." It's a psychological phenomenon stemming from the mythology of a sculptor who had fallen in love with his work. Instead of taking it simply as a far-fetched and unrealistic myth, I believe it should be the goal for every artist that creates tangible artwork. Therefore, like the sculptor in the story, my primary goal is to be satisfied with my work first before satisfying others, and for that to happen, one must ceaselessly explore, study their work, and train their skills.
Question.02
What core knowledge
can I gain from this class?


What I struggled with and worried about the most as an aspiring artist was the basic understanding of drawing and aspects of the human body. I taught myself to draw by simply copying the works of famous artists, but those drawings always came out looking awkward and unsatisfactory. I think this thirst for growth drove me to major in fine art and commercial art respectively for over 10 years. After graduating, I worked as a lecturer and realized that there were many students with similar struggles. This inspired me to write my book Stonehouse's Anatomy Note. I learned and felt a lot of emotions while writing it. I'm sure that sharing the trials, errors, and insights I have acquired through this process will be very helpful to my students.
Question.03
What is the most important factor I need to consider when drawing a human figure?


When drawing real people, it is vital to capture more than just their outer appearance. You must be able to express their personality and overall impression through your work. To do that, you should try to meet various people to observe different lifestyles and behaviors. These experiences will serve as ingredients for adding life to your character drawings. Even if your drawings seem to lack something, there's no need to despair because drawing is a way of expressing the values and different perspectives one may have when looking at a subject. So you should have faith in the aspects you're good at and maintain an attitude of continuously seeking gradual improvement.
Question.04
What will students learn
from taking this class?


First, learn how to create a character by understanding the structure of the human body. The body consists of countless visual characteristics, so it's important to know which you need to observe and emphasize. Next, learn the basics of drawing and sketching realistic characters. To create the illusion of real objects within a static scene requires a basic understanding of movement, light, and the depiction of three-dimensional objects within a given space. Lastly, I want you to gain confidence in your character art. My insights will help you strengthen your skills through in-class practice and a step-by-step lecture experience, giving you the confidence and motivation you'll need as an artist.
Required Programs
This course will use Adobe Photoshop CC and Painter 12. Please purchase and install the latest versions of these programs for an optimized lecture experience.

*These programs and/or materials will not be provided with the lecture.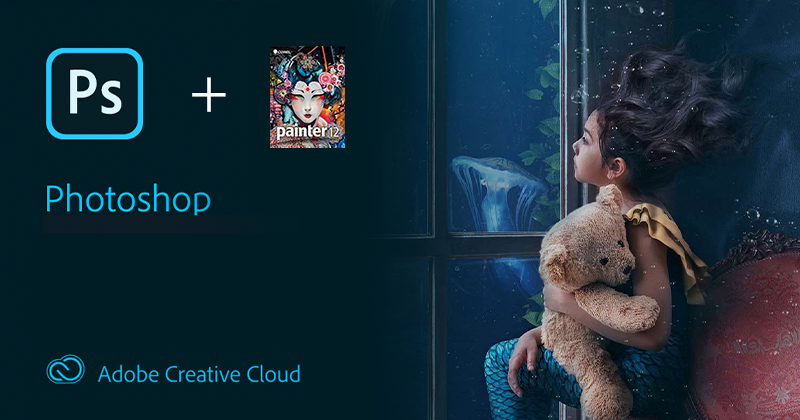 [IMPORTANT NOTICE]

*Please note that the information on this page is subject to change without prior notice.
*Would you like to learn more about our refund policy? Please check here.
*Please check our FAQ for Copyright and Proprietary Rights, User-Generated Content, Security, and Violation information.