[Summersplash]Illustrator,Somnath Details
Class Intro
Illustrator, Somnath Pal
"Understand the inner workings of the body
to create more room for creative liberties as an artist."

Demand for digital illustration has been higher than ever
and drawing characters in different postures
or positions is a real pain that many artists face.

Learn how to use figure drawing, anatomy drawing,
and animation in Photoshop to draw different postures
and also break, deform, or distort the human body.
Class Preview
Still Not Sure?
Check Out Somnath's Class Preview!
Chapter 07.
Need some perspective
1. Understanding how a body is arranged in a space
2. Drawing mannequins from various angles

Content
Length: 25 videos
(52h 54m)
Difficulty: Basic
Unlimited views

Video Details
Audio: English
Subtitles: English
(In Production)

Software Required
Adobe Photoshop CC

Perks
25 Class exercises
Open PSD files
Brush Pack
Expert Illustrator
Somnath Pal's Profile & Portfolio


Somnath Pal
Illustrator

Hi, My name is Somnath Pal.
Currently, I am an Art Director at ReDefine, DNEG.
Over the last 10 years, I have stepped into various shoes—
from storyboards and pre-production art in animation,
production design for a critically acclaimed live-action film,
and writing and directing my original short animation film.

Whatever I have undertaken,
the common thread was always drawing.
Figures will always be my first love,
and distorting them in unusual ways is something
I absolutely revel in.

Throughout this class,
I will guide you through the world
of human anatomy and distortion.
After taking this class, you will be able to apply anatomy
to your figures and distort them as you'd like.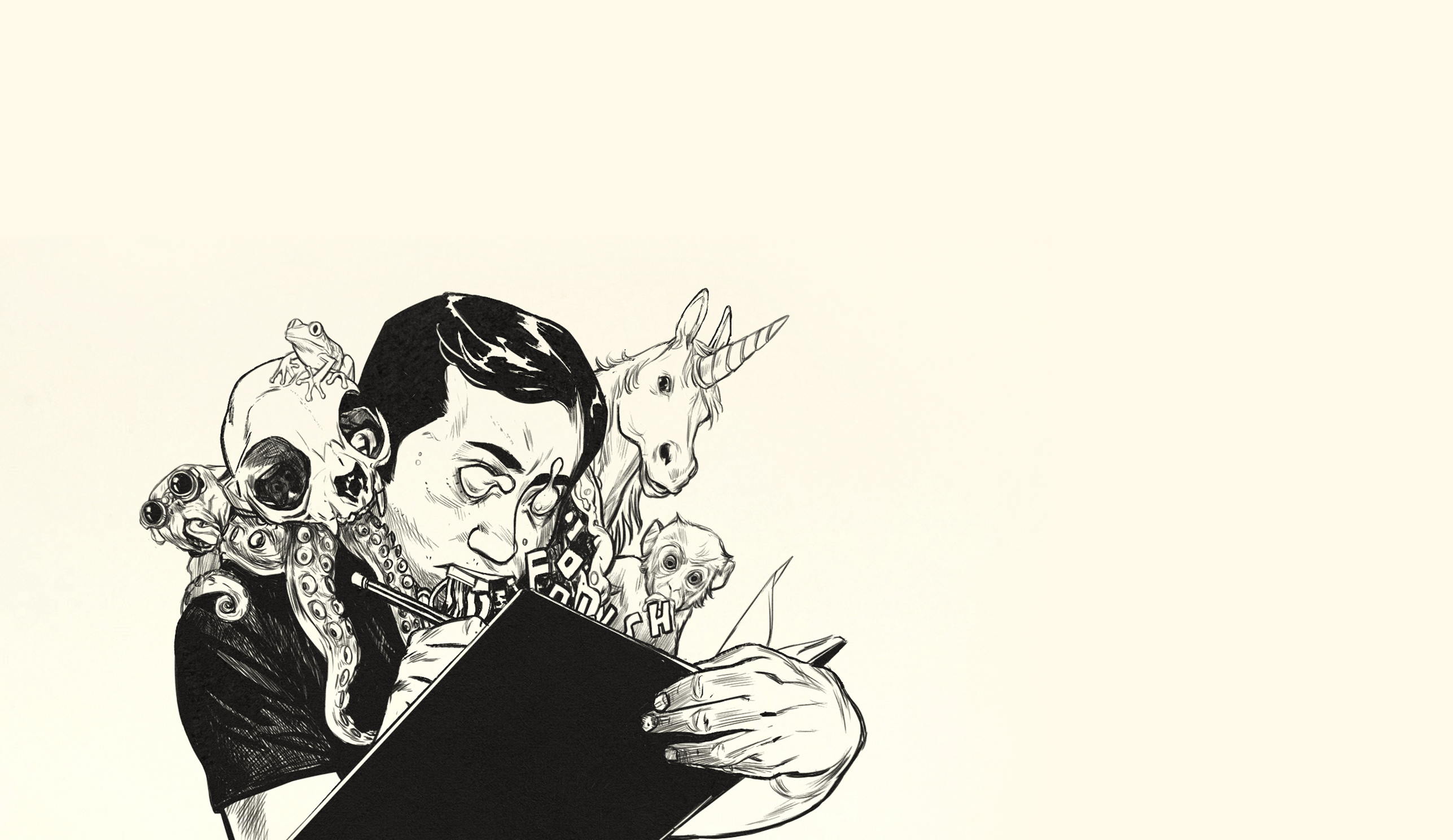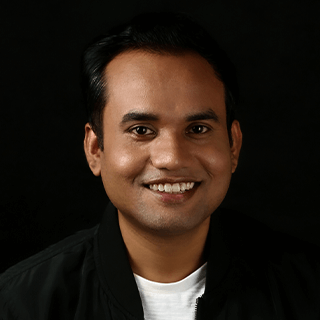 Illustrator,
Somnath Pal
[Current]
Art Director at ReDefine
Artist at Superani Studio
Freelanced Illustrator, Animator, and Animation Filmmaker

[Former]
Production Designer at ZOO Entertainment Pvt.Ltd.
Associate Director at ACK Media
Senior Story Artist at ACK Media
Pre production Artist at Zee Network
Recognizable
Projects & Awards
[Recognitions]
Digicon Asia Gold Medal (2018) - Death of a Father (Animated Short)

[Animated Shorts]
Death of a Father (2017)
The Candy Tree (2012)

[Movies]
Court (2014) - Production Design

Instagram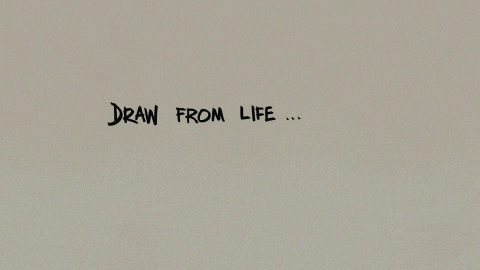 Observational Drawing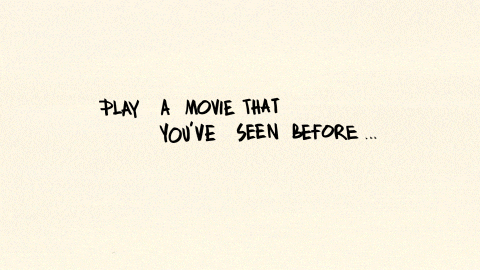 Gestures 1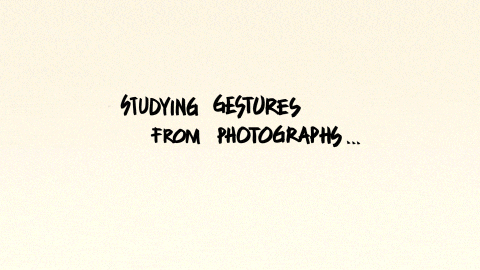 Gestures 2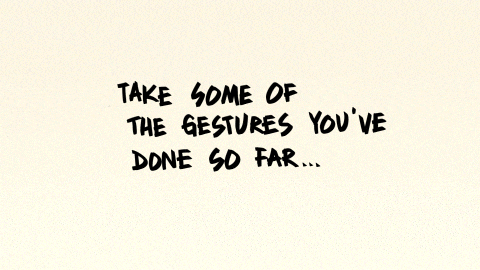 Mannequins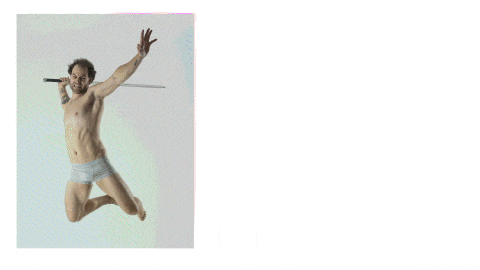 Anatomy from Photography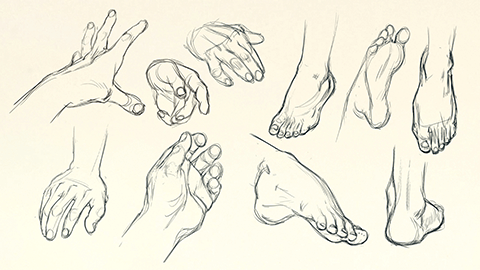 Hands & Feet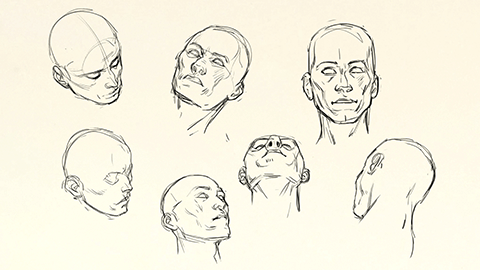 Head From All Angles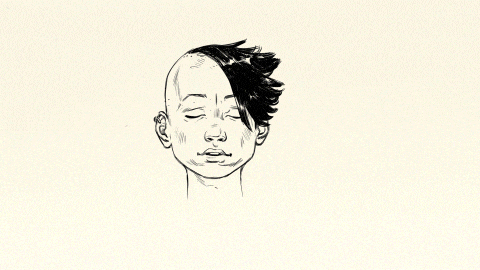 Expressions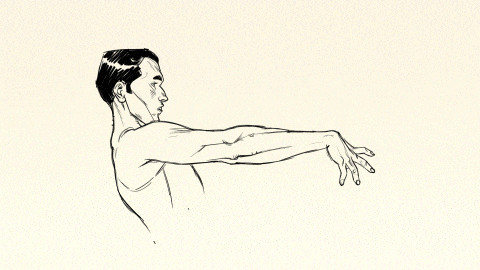 Deviant Behavior:
Breaking Rules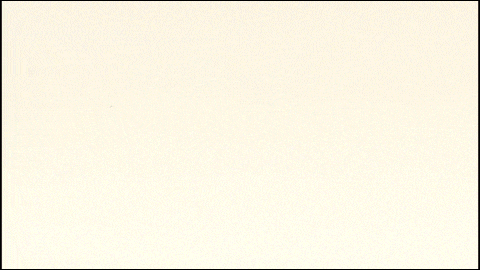 Deviant Behavior: Fitting In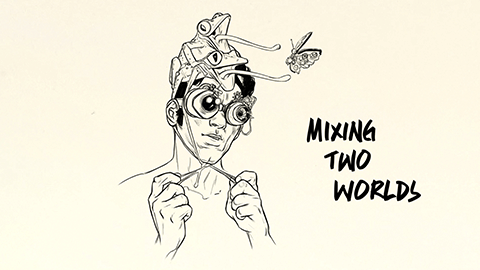 Deviant Behavior:
Mixing Two Worlds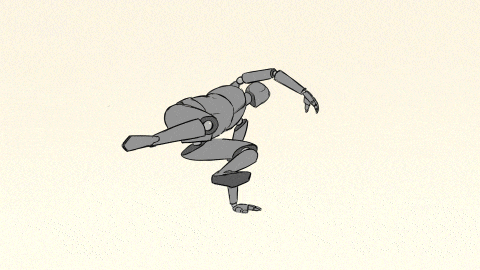 Fabric
Get Comfortable
With the Human Figure
Have you been drawing figures all with the same pose? Have you been staring at photos wishing you could just copy and paste them onto your canvas? Expand your pose library! Learn to make the right pose for every composition.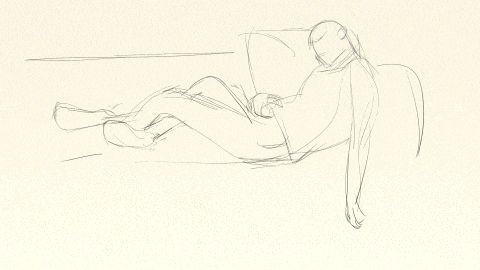 Be Expressive
Body language is the most global and efficient language of all. You will observe different nuanced behaviors and subtle emotions and express them through your figures throughout the class.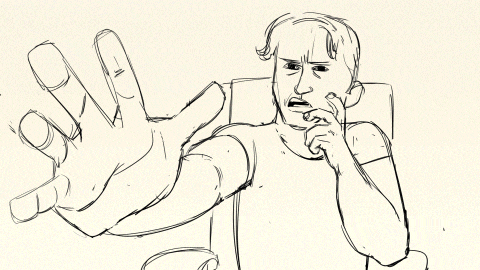 Creatively Break Rules
Don't limit your creativity! Learn ways to think outside of the box. You will learn to break the figure drawing and anatomy rules creatively to make your drawing look creative, without it looking unfinished and unprofessional.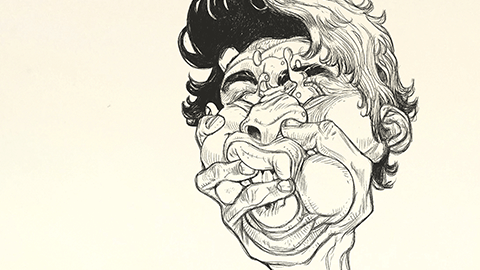 Class Details
You'll Learn


Gestures are not just squiggly curves. Learn to get the most out of them to make expressive figures.

Making a mannequin—with an understanding of structurally movable and immovable parts. After the first two, you should be able to compose figures from any angle. You will also understand volumes and the larger form in the process.

Looking at the inner workings of the body and seeing how some of the muscles help to define the structure.
Our goal is to get sensitized figures as a mode of self-expression, almost like a performance artist. We will observe the examples of how I perceive distortion and incorporate them. Also, we will study from some references to challenge our perception of the body.

Bringing the ideas together to make an image.

Surprise! A bag of ingenious tricks (I assume) to help avoid the downside of mathematical constructions.
Unlimited Access
Best Price
Buy now, get unlimited access.
(자동 구성) 가격이 인상됩니다.
This special offer ends soon.
Buy now and save!
01. Orientation
Introducing your instructor
What you will learn
Helpful websites and software programs
SECTION 02. Learning to Observe
02. Through the Looking Glass
Observing your inspiration
Learning through curiosity
03. Elementary, My Dear...
Observing people for references
Creating a visual Iibrary
04. 'Figure' it Out
Building a hierarchy of information
05. Mime-Sublime
Understanding the building blocks to being expressive
Capturing human emotions
SECTION 03. Gesture + Form
06. Manne'queen' and Manne'king'
Basic form and proportion.
Basic mannequinization through geometric shapes
Riley's cranial head method
The older skull head method
Other markers to understand proportions
07. Need Some Perspective?
Understanding how a body is arranged in space
Drawing mannequins from various angles in space
08. Do you Speak Body Language?
Combine what you have learned in previous chapters (5-7) and convey more expressive forms
09. Fitting in…
Understanding how forms interact with rigid and soft mouldable materials (ex: Curling up in a sofa, resting against a wall)
10. A Bone to Pick!
Learning about bony landmarks, skeletal structure, simplification, and different kinds of joints
Understanding how pieces are connected, and move
11. Spin(e) It!
Thorax region and the muscles around it
Observing different examples to understand the structure
12. Pelvis Presley!
Pelvis and the muscles around it
Learning how the muscles connect to the spine and femur
13. Limber Land
Bones and underlying anatomy of legs and arms
Supination
Pronation
14. Paws and Claws!
Underlying structure of the hands and feet
Behavior of hands and feet
15. Heady Mix
Understanding some of the facial and neck muscles
Learning how they connect and behave
Understanding how the muscles help in expressions
16. Fat-tery Settings
A brief discussion on how some of the fat pads are arranged
Incorporating the fat pads in your artwork
17. Skinned Alive!
Understanding how the surface anatomy fits in to the gesture
Understanding how the muscles guide the physical attributes
Case studies in various angles
SECTION 06. Breaking the Rules
18. Deviant Behavior 1
Understanding the limits of the body
Borrowing properties from other materials to push boundaries further
19. Deviant Behavior 2
Breaking the physical laws and pushing material properties further
Distorting faces and body as per these new found laws
20. Deviant Behavior 3
Forcing confinements and tweaking gestures into them
21. Deviant Behavior 4
Incorporating your inspirations and fascinations into figure drawing
Taking a disparate aesthetic and weave it into the figure
22. Deviant Behavior 5
Breaking the bones
SECTION 07. Bonus: My Bag of Tricks and Process Videos
23. Tempering-Cooking-Garnishing
Pose exploration
Implementing the ideas
24. Sleight-ly Tricky!
Sharing personal tips and tricks to understand anatomy, or lensing
25. Doll'em up!
How clothings behave with respect to the body
*The release date of this class, curriculum images,
and associated content can be changed without prior notice.
Interview
with Illustrator Somnath Pal


Question.01
Is there a specific reason
why you chose this specific topic/themes?


To discover a new language for ourselves we need to sometimes break existing rules, and think outside of the box. My attempt is to show one of the ways. Additionally, artists become overly dependant on reference images for their composition. The idea is to break out and be free.
Question.02
What makes your class different
from other classes?


My class will go over some of the inner workings of the body rather than surface level anatomy. Hence, creates lot more room for creative liberties as an artist with the potential to create a new visual language. Over and above, I'd share some personal anecdotes to show how I overcame some of my bad habits and helped myself get better at the skills.
Question.03
Please share your thoughts on the job market of the industry


The market has limitless potential for creative individuals who can stand out in a crowd. I see individuals with these skills pushing the potential of the market, and create newer avenues.
Question.04
What do you think is the most important trait(s) to success in your industry?


Curiosity is one of the most important traits I can think of. One can slog for years and not get better as an artist, but if you are capable of asking yourself the right questions and are driven to find the answers for yourself, you'll create a niche irreplaceable voice for yourself. The second most underrated trait that I identify is having fun. If you are not having fun, create a way to have fun. I might be discussing some personal anecdotes to show how I overcame them.
Required Programs
This course will use Photoshop CC.
Please purchase and install these program(s) for an optimized lecture experience.

*These programs and/or materials will not be provided with the lecture.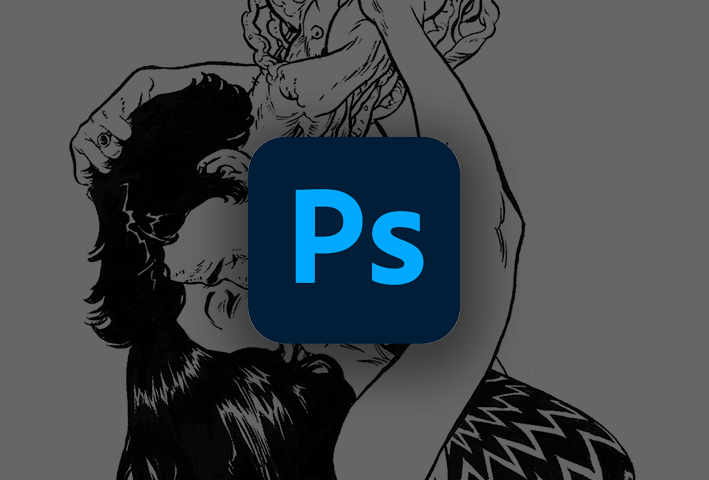 [IMPORTANT NOTICE]

*Please note that the information on this page is subject to change without prior notice.
*Would you like to learn more about our refund policy? Please check here.
*Please check our FAQ for Copyright and Proprietary Rights, User-Generated Content, Security, and Violation information.