[Summersplash]Illustrator,JonatanCantero Details
Class Intro
Illustrator, Jonatan Cantero

"Create stand-out characters that serve as
an impressive piece of any project."

Want to learn the principles of character design
and bring your characters to life?

Learn the basics of translating complex volumes
into simple shapes, and acquire an understanding
of caricature, shape language, exaggerated poses,
and more.

Content
Length: 21 videos (Duration 8h 13m)
Difficulty: Basic
Unlimited views

Video Details
Audio: English
Subtitles: English
(In Production)

Software Required
Adobe Photoshop CC

Perks
Practice exercises
Expert Illustrator
Jonatan Cantero's Profile & Portfolio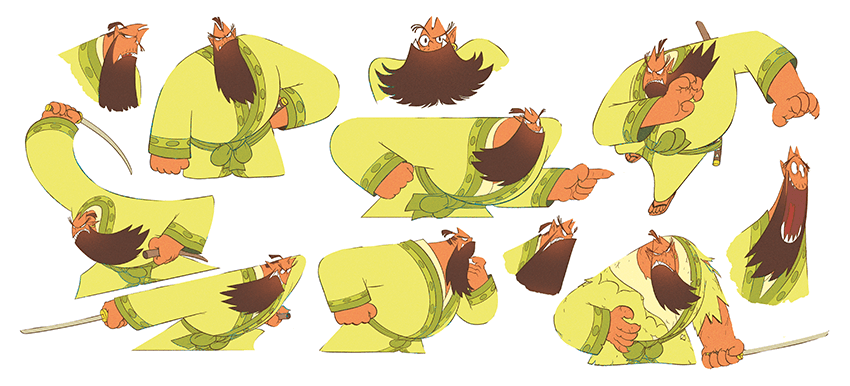 Jonatan Cantero
Illustrator

Hi, my name is Jonatan Cantero.
I'm a Spanish illustrator,
focused on character design and visual development.

I've worked with notable clients like
Cartoon Network and Rovio,
and have also garnered experience
through my work as a comic artist
and on children's book illustration.

When you think of your favorite animation shows,
video games, comics, or illustrated books
the first thing that comes to mind
is usually the characters.

That's why I chose to cover how to create
compelling and unique characters,
as they are highly valued in this industry.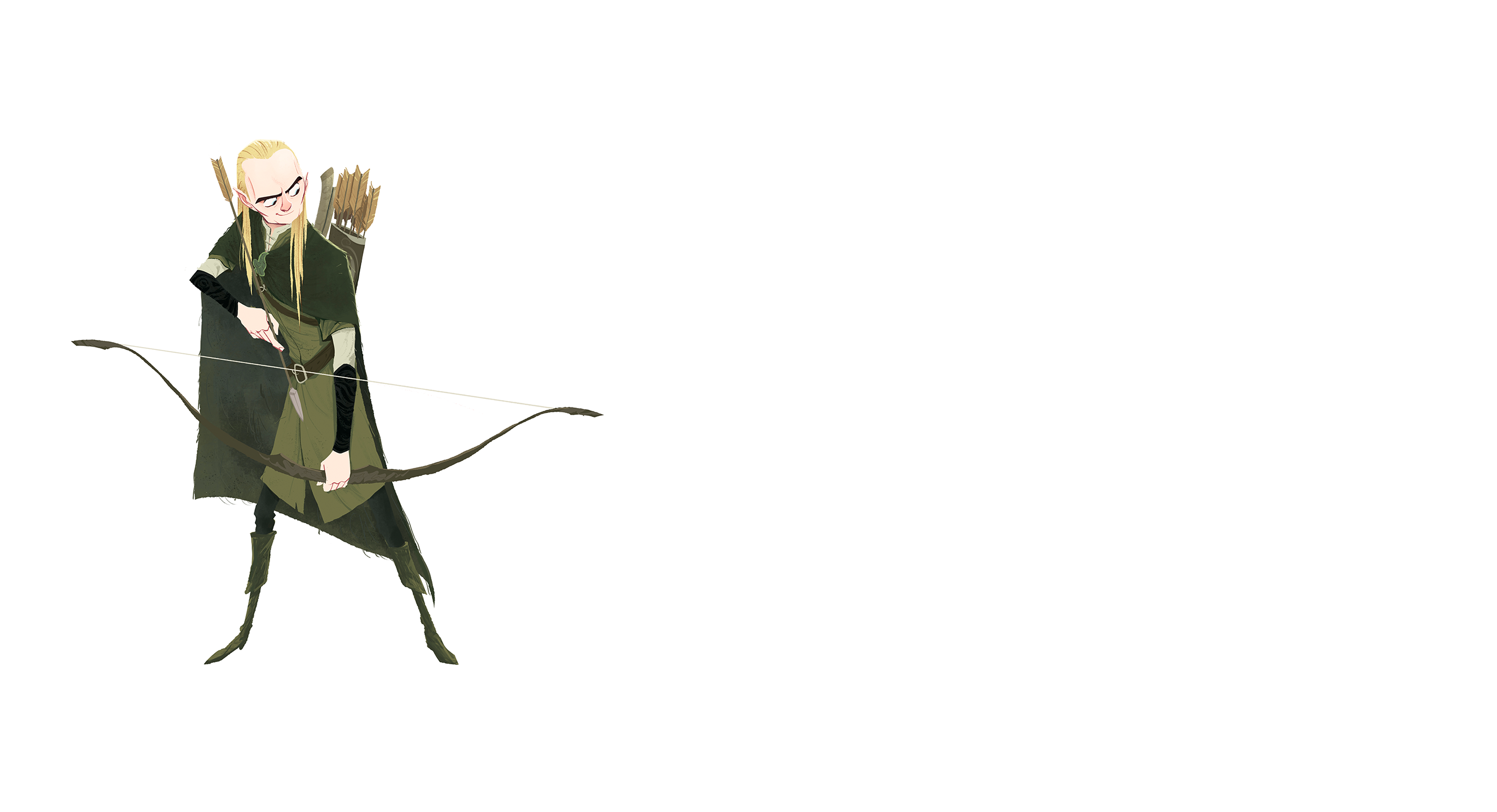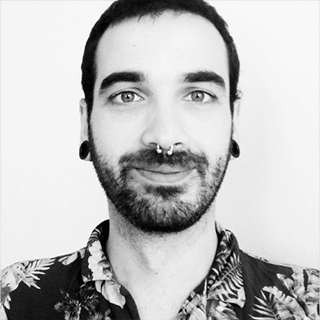 Illustrator,
Jonatan Cantero
[Current]
Freelance Illustrator & Character Designer (2013 - Present)
Character Design and Illustration Lecturer at Joso School and Iboix School (2016 - Present)
2D Animator and Character Design at Plug-In-Media Ltd (2019 - 2020)
Recognizable
Projects & Awards
[Former]
2D Artist at 5 Ants (2010 - 2013)

[Projects]
Character Designer for Rovio, Cartoon
Network, Baobab, and Studio Poink

[Awards]
Silver Award in Japan International Manga
Award (2020) - Korokke and The girl who said no

[Publications]
Korokke And The Girl Who Said No (2019)
Korokke and the Spirit Beneath the Mountain (2022)


Instagram
Translate Complex Volumes into Simple Shapes

Deep Understanding of Caricature and Exaggeration
Using Rhythm to Guide
the Viewer's Eyes

How Modifying Face Traits Define Personality
Create Different Characters That Fit in the Same Universe

Build an Appealing Non-humanoid Body Structure
Push the Limits of the Human Figure For Expressive Designs
What are the boundaries of a "human body" in character design? Learn the breadth of what is considered a human body and what is not, and how to modify characters to make them more expressive and unique. After taking this class, you will be able to achieve this while also creating characters that exude an aura of relatability.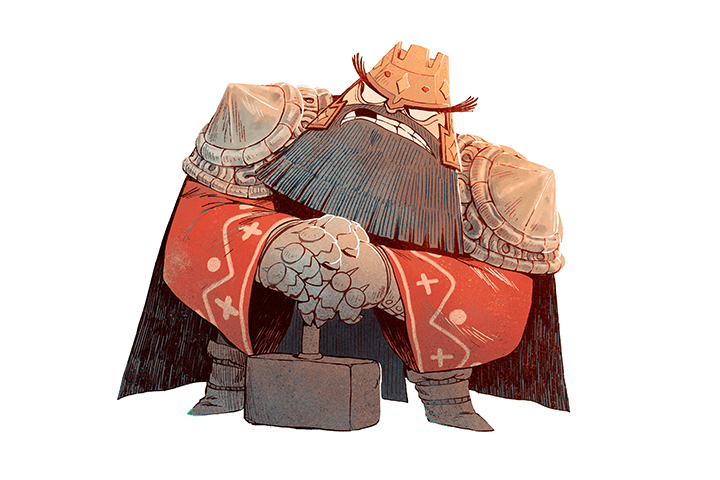 Bring Your Characters to Life
A compelling character needs to have a resounding sense of movement and life to them. Learn how to implement facial expressions and gestures that help make your characters more persuasive, as if they have a life of their own.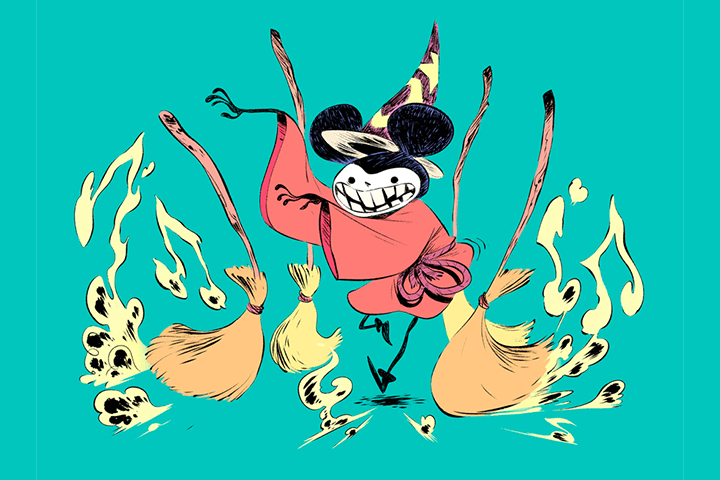 Create Compelling Final Art of Your Character
Character art is not just about creating cool looking characters. They need to convey the inner workings of a character. You'll learn tips and tricks to visually show how they fit into a story.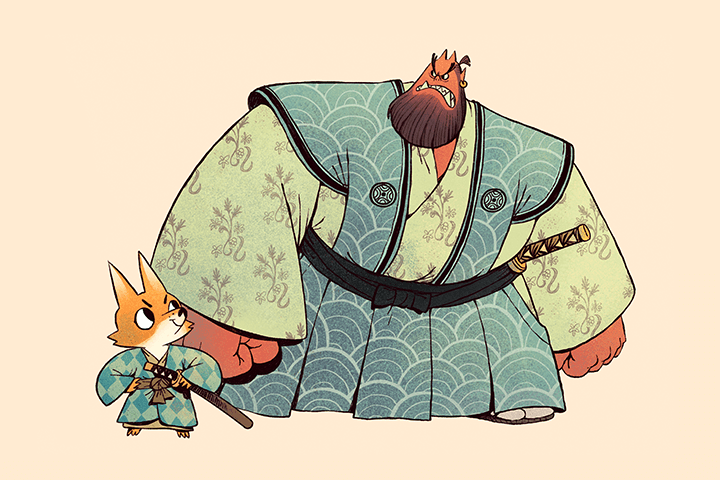 Class Details
You'll Learn


Explore the Main Tools
of Character Design

Build a strong understanding of contrast, exaggeration, shape language, rhythm, and other pillars of this art.

Create Clear and
Credible Expressions

You will get to learn how to demonstrate different expressions and exaggerate them through your work.

Learn How to Create
a Great Silhouette

Improve your ability to create compelling and easy to read body poses and silhouettes.
It's Not All About
Humans

Develop animals, creatures, and even animated objects while still keeping them as relatable and expressive as people.

Create Compelling Final Art
for Your Character

Learn how to finish your characters in quick but resolutive ways that fit the fast turnaround time that this industry demands.

Learn How to Land a Role in the Character Design Industry

Discover how to advance your career as a character artist, the different kinds of jobs you can get into, and how to make your work stand out from the rest.
Unlimited Access
Best Price
Buy now, get unlimited access.
(자동 구성) 가격이 인상됩니다.
This special offer ends soon.
Buy now and save!
01. Orientation
Introducing your instructor
What you will learn
Helpful websites and software
SECTION 02. Introduction to Character Design
02. Exploring the Basic Principles of Character Design
History of character design in animation
The relevance of appeal
Broad explanations of character design principles
03. Fundamentals of Drawing
Observation of reality and understanding simple shapes inside them
Volume
Proportions and human anatomy
SECTION 03. Creating Expressive Characters
04. Contrast and Exaggeration
Exaggeration
Contrast
Understanding the figure in simple shapes
Modifying those shapes to create appealing figures
05. Shape Language
What the 3 basic shapes are and their psychological connotations
Shape Insights: Combine them and use them to subvert expectations
Shape Psychology: Wide-thin, stable-unstable, compact-loose, etc
06. Silhouettes
The relevance of an easy to read silhouette
Rhythm
Repetition and variety
07. Let's Move It
Line of action
Gesture drawing
Balance
Weight
08. Acting
The expressivity of different parts of the body
Straight lines and curves in postures
09. Designing an Appealing Face
Anatomy of the face
Exaggeration, contrast, and shape language applied to faces
Using facial features to modify personality
10. Facial Expressions
Basic emotions and how facial muscles move
Eyes: The main tools of expression and empathy
Exaggerating expressions for greater clarity
11. Synthesizing to Create Simple but Interesting Figures
History of UPA style, a character style that pushes simplicity
How to push simplicity to different levels
12. Improving Volume
Understanding character volume so you think on It as 3D
Tools used to add volume in drawing: Overlap and surface lines
Tangents
SECTION 04. Giving a Character Personality Through Their Design
13. The Creative Process: Create Compelling and Unique Characters
Things to keep in mind when getting ready to design your characters
Practice how to train creativity and overcome art block
14. Characterization: Clothes, Hair, and Props
Things to keep in mind when adding accessories
Designing props
15. Telling a Story With Your Design
Designing from keywords (objectives, adjectives, feelings, etc)
Symmetry and asymmetry
Showing backstory through your design
16. Creating a Group of Characters
Creating 2 characters that function together so they define each other by contrast
The lineup: Creating a common style for different characters in a project, but at the same time making them distinguishable
SECTION 05. Create Appealing Non-Human Characters
17. Animal Characters
Understanding volume and shapes of non-human bodies
Use of exaggeration and contrast
Making them expressive and relatable
18. Monsters and Animated Object
Creating clear and expressive creatures even with non-anthropomorphic characters
Making them relatable: Line of action, face, etc
SECTION 06. Cleaning Up the Design
19. Introduction to Color
Basic color theory
Value: Use of light and darkness
Color schemes and how to use them for contrast and rhythm
Color Psychology
Developing a palette that fits the character and project
20. Creating a Compelling Final Art Style
Using different line art and color styles for expressive reasons
Example of a clean up style and color process that keeps the focus on the shape
21. Starting a Career in Character Design
Personal tips on work discipline, routines, and attitude
Tips on developing a portfolio for the animation industry
Goodbye and good luck
*The release date of this class, curriculum images, and associated content can be changed without prior notice.
Interview
with Illustrator Jonatan Cantero


Question.01
Is There a Specific Reason Why You Chose This Specific Topic/Themes?


I've worked in a variety of fields in the art industry, but I've always known that the best hook for an art product is a great character. That's why I focused my career on creating them and teaching aspiring artists.
Question.02
What Makes Your Class Different From Other Classes?


Throughout this class, you will learn the principles of character design. But also we'll focus on something I think is not explained often: How to give your character a soul, and designs that look like they are alive.
Question.03
Please Share Your Thoughts on the Job Market of the Industry


Character designer is one of the most important roles in movies, TV shows and video games. You go into them by their aesthetics, but fall in love with the characters. Also, being all about creativity, it's very rewarding and you will always have room to explore and keep learning.
Question.04
Please Share Anything You Would Like to Add to Your Students.


I hope this class will help you to experiment with designing different shapes and colors of characters.
Required Programs
This course will use Photoshop (Adobe Photoshop 2021 recommended, but Photoshop CC 2015 and up also work).
Please purchase and install these program(s) for an optimized lecture experience.

*These programs and/or materials will not be provided with the lecture.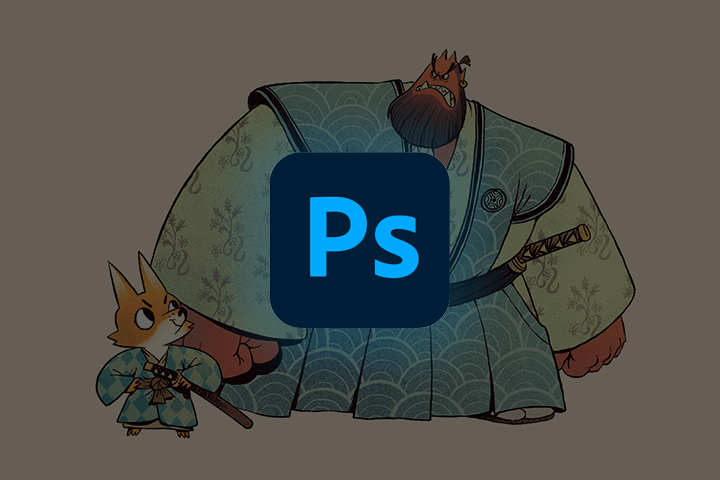 Recommended Classes
Like this class?
Then check these out!


[IMPORTANT NOTICE]

*Please note that the information on this page is subject to change without prior notice.
*Would you like to learn more about our refund policy? Please check here.
*Please check our FAQ for Copyright and Proprietary Rights, User-Generated Content, Security, and Violation information.