Illustrator,Gharliera_갈리에라 Details
Class Intro
Illustrator, Gharliera


"This lecture includes all the effective ways
to build an audience, achieve desired results,
and generate profit."

Want to create a unique universe
through your illustration?
Find out how to make your illustration
stand out amongst the crowd!

Content
Length: 18 videos
(13h 12m)
Difficulty: Intermediate
Unlimited views

Video Details
Audio: Korean
Subtitles: English

Software Required
Adobe Photoshop CC
Illustrator,
Gharliera's Profile & Portfolio
Gharliera
Illustrator

Hello, I'm illustrator Gharliera.
I've made a name for myself
in the cyberpunk genre for my ability
to harmoniously combine
humans with machines.

I started off my career drawing
original game illustrations at Nexon,
cooperating with Riot Games,
and then working on Cyberpunk 2077.

I am currently working as a freelancer,
making a profit from working
with companies, and selling
merchandise goods.

While working at a company,
I realized that it was difficult
to draw the illustrations
that I wanted to draw.
So, I started thinking about ways
I could transition my career
into freelance work.

I left the company and went on
to successfully position myself
as a freelance illustrator.
I want to share more than just how
to draw unique illustrations;
I want to offer insights on improving
oneself as a freelance artist.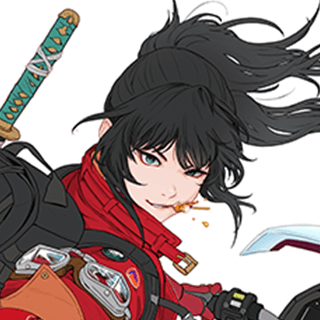 Illustrator,
Gharliera
[Current]
Freelancer
Recognizable
Projects & Awards
[Projects]
Nexon New Employee Open Recruitment - Dungeon & Fighter (Team 2)
Riot Games - League of Legends (Illustration)
CAPCOM - Resident Evil: Undisclosed Project (Character Concept Art)
Square Enix - Final Fantasy: MOBIUS (Character Illustration)
Tencent - Undisclosed Project (Character Concept Art)
CD PROJEKT RED - Cyberpunk 2077 (Official Promo Illustration)

[Collaborations]
BTSM, BLANKE, ILLENIUM, HVDES, KANNIBALEN RECORDS, etc.


Instagram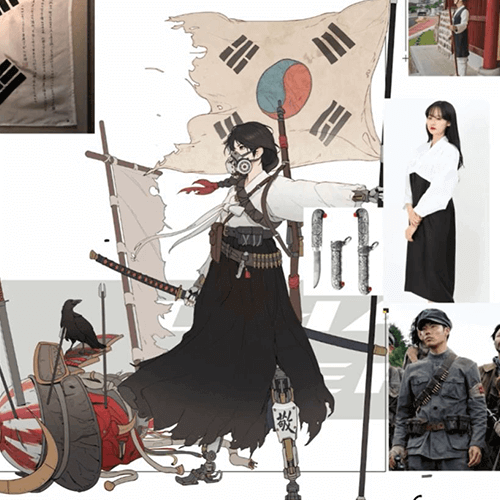 Using References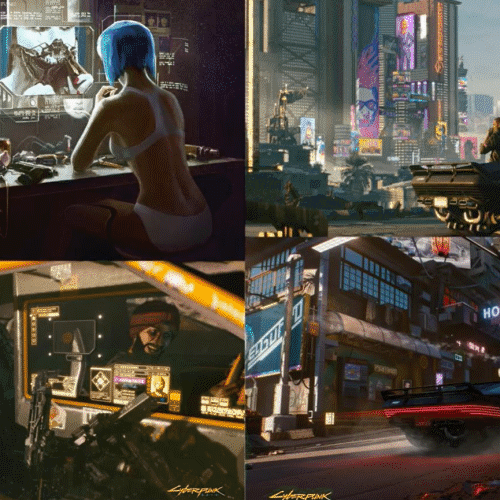 Understanding the Cyberpunk Universe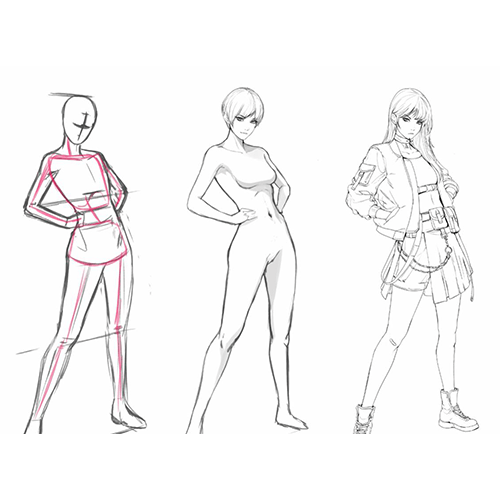 Character Skeleton Setup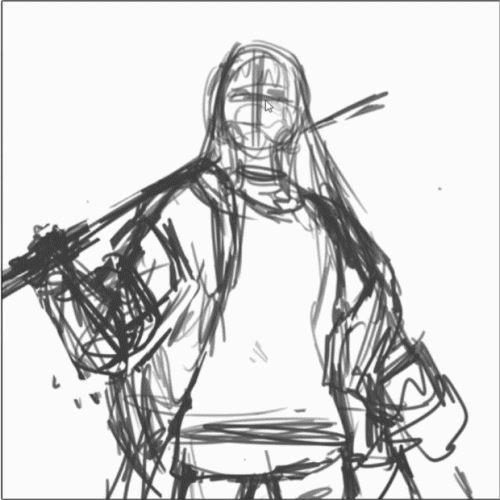 How to Use Lines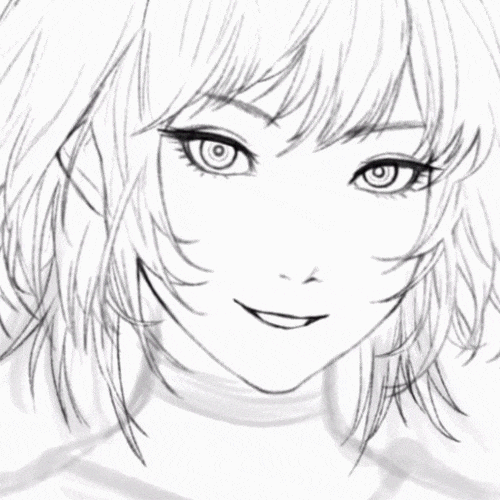 Depicting an Attractive Face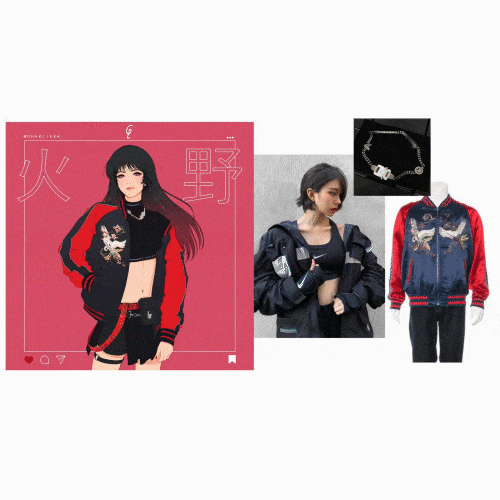 Depicting Clothing Material & Form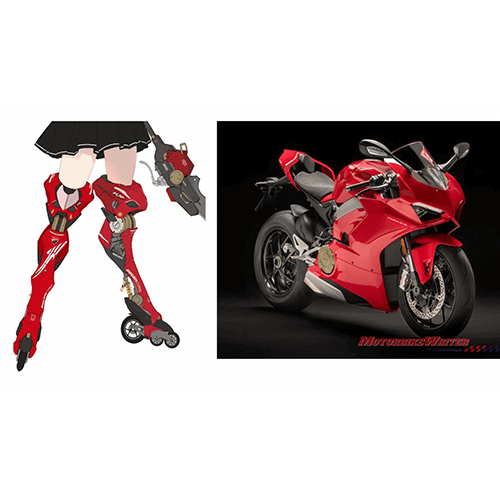 Mechanical Drawing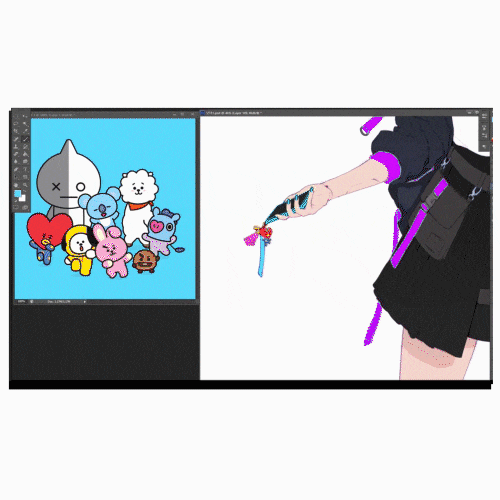 Decal Coloring Technique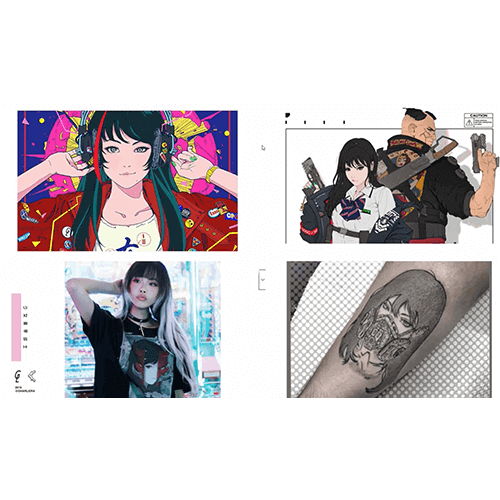 Combining Contrasting Elements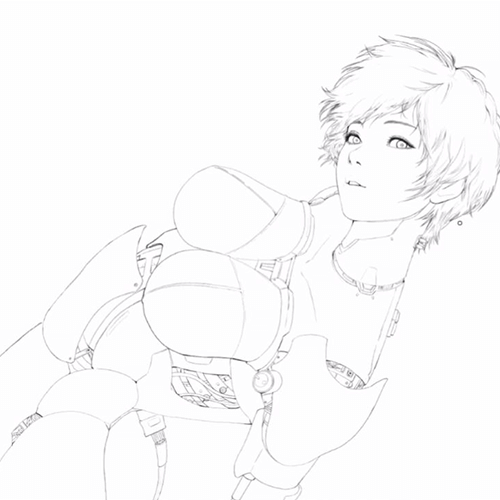 Detail Work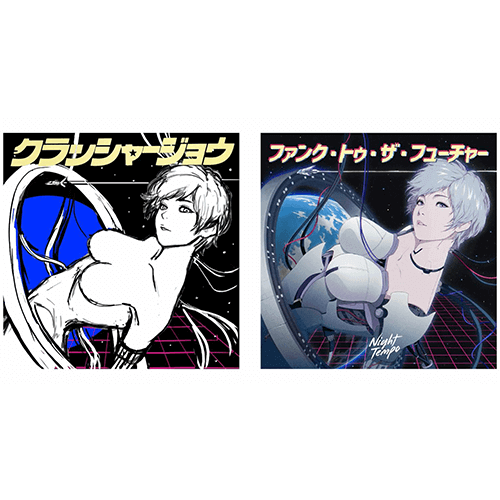 Producing the Album Art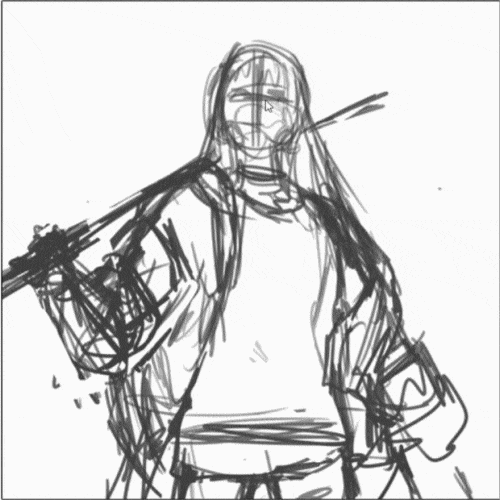 Producing Merchandise With Your Artwork
Building Your Own Universe
Find out how to create an expansive universe and balance your characters with other elements that fit your vision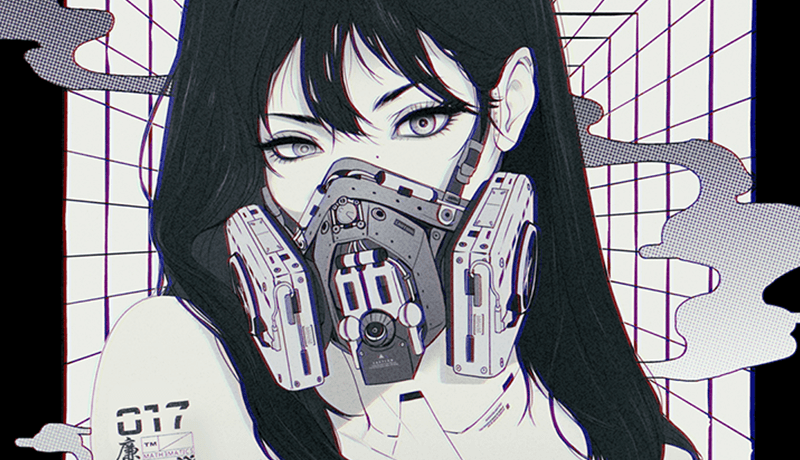 How to Beautifully Combine Different Elements
Learn how to draw characters and machines within the cyberpunk genre and harmoniously combine the human body with machines.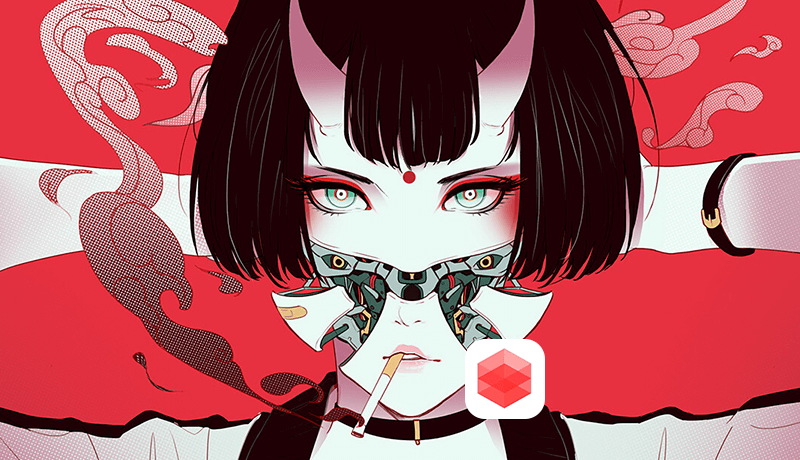 How to Survive as a Freelance Illustrator
Get insights on how to realize clients' needs, advance into the overseas illustration market, and make a profit by means other than outsourcing.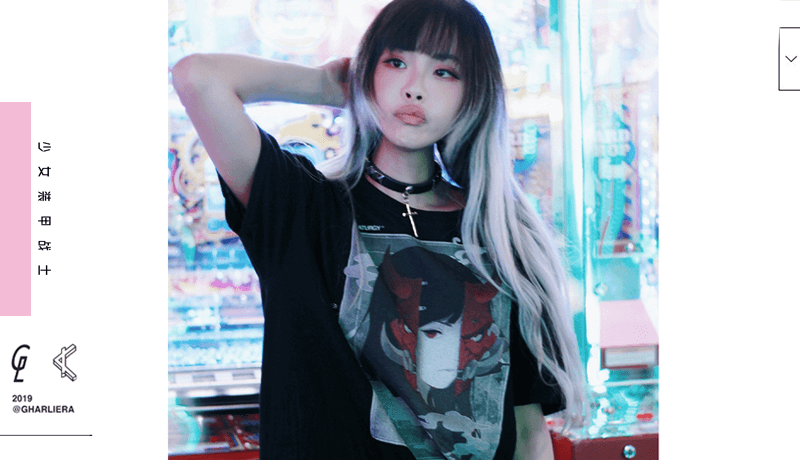 Class Details
You'll Learn


Easy & Simple Drawing Techniques
for Machines

You will learn how to research references, draw with simple lines, and understand universe conceptualization through illustration.

Proportion Optimization for Creating Attractive Characters

Learn to depict a face using facial lines and ratios, and discover the optimal human body proportions according to the attributes and posture of a character.

Rules of Ommission and Emphasis for Efficient Drawing

Learn to enhance the quality of a drawing with detailed touches utilizing decals and reduce working time with effective coloring methods that exclude complex contrast.

Create a High-Quality Layout Without Drawing a Background

Learn to save time while improving quality using a layout design that can serve various purposes such as posters, album covers, illustrations, and other products.
Unlimited Access
Best Price
Buy now, get unlimited access.
(자동 구성) 가격이 인상됩니다.
This special offer ends soon.
Buy now and save!
SECTION 01. Before Getting Started
01. Artist Introduction
What was the drive behind leaving the company?
Growth process until finally debuting as an artist
02. Before Starting an Illustration
Finding your definition of "beauty"
Basic explanation of works from "Gharliera"
How to beautifully combine contrasting elements
Using "heterogeneity" to give illustration a nice twist
03. Creating Your Own Universe Through References
Guide to finding references
Drawing in your own style while using references
04. Visual Understanding of the Cyberpunk Genre
Examining the visual aspects of cyberpunk illustrations
Understanding the cyberpunk universe through media material
SECTION 02. Designing a Stylish Character
05. Creating the Skeletal Foundation of a Character
Applying the ideal body proportions to my drawing
What makes up an attractive posture?
Rough sketch
06. Discovering Your Very Own "Drawing Style"
Using lines in drawings
What does "using good lines" mean?
Drawing skillfully and beautifully
07. Depicting an Attractive Face
Finding & analyzing references
Understanding basic face proportions
About omission and emphasis
08. Drawing Outfits
Simple way to draw trendy outfits
Expressing the material, shape, and wrinkles of an outfit
Adding individuality and details with accessories
09. Depicting Mecha
Fundamental understanding of mecha
How to depict mecha in an easy and simple way
10. Coloring and Finalizing
Color combinations and coloring methods to make your character stand out
Enhancing detail quality by utilizing decals
SECTION 03. Get Started: Drawing Professional Illustrations
11. The First Step to Becoming a Professional Freelancer
A to Z Process of Collaborating with Famous Musicians
How to Effectively Collaborate with Artists
Figuring out the Needs of Clients and Working on Drafts
12. Professional Illustration Work 1
Applying details to a draft
A work process that can satisfy both the client and yourself
Drawing that frames the illustration
13. Professional Illustration Work 2
Creating completed album art
Wrap up your work by fitting the needs of a client
SECTION 04. Designing a Signature Layout
14. Reference Check for Designing a Trendy Layout
Font, shape, icon, language, etc.
Creating your own signature design
15. Applying a Layout
Apply a layout using the illustration from episode 4 of this lecture
Producing merchandise using collaboration art
16. Designing a Suitable Layout
Poster
Album
Illustration
Other miscellaneous products
SECTION 05. Branding and Monetization for an Illustrator
17. Branding Yourself as an Illustrator
Getting your first outsource work
Becoming a popular artist by utilizing social media
A more effective way to attract the public
18. Commercializing your work
Producing and composing products that capture the artist's universe
Doing business overseas without the trouble of complicated distribution and delivery management
Wrap up
Interview
with Illustrator Gharliera


Question.01
Why have you specifically chosen
the cyberpunk genre?


The overall cyberpunk market—with its high demand and low supply—is a blue ocean. The cyberpunk genre emerged from non-mainstream status after the release of cyberpunk games like "Cyberpunk 2077" and Lady Gaga's use of the theme in her album.
Question.02
Is the cyberpunk genre the only subject taught in the lectures?


This genre is only a means of differentiating myself. I've composed the curriculum so that anyone from beginners to amateurs could take this class. You can learn the basics of character design, balance, and even designing a trendy layout to make your drawing stand out. You can also learn how to commercialize and promote your drawings.
Question.03
What do you put the most time into when creating an illustration?


The balance between machinery and the human body is important since "cyberpunk" is a genre in which machinery is used for certain parts of the body. The character does not look appealing when it is excessively composed of machinery, and it loses its uniqueness when the human body takes up too much of the composition.
Question.04
Is there any reason for using lines instead of having no outlines at all?


Drawing without outlines takes a long time, with having to keep drawing over the template, then carving and tidying up. I chose to minimize the time put into the process, and maximize the beauty by using special lines and coloring methods. With time being money for an illustrator, I had to find a way to shorten the time spent on the process.
Question.05
What was the greatest reason behind your decision of becoming a freelancer?


While working for a company and doing outsourced work as an illustrator, I realized that I could not draw the things I wanted to without changing something. I wanted to make a profit from something I was good at and wanted to do, so I chose to become a freelancer.
Question.06
What would be the three main things that could be learned through the lectures?


You'll learn how to create your own artistic universe, develop a unique drawing and design style, and how to brand your artwork for commercialization.
Required Programs
This course will use Wacom Intuos and Adobe Photoshop CC. Please purchase and install the latest versions of the programs for an optimized lecture experience.

*These programs and/or materials will not be provided with the lecture.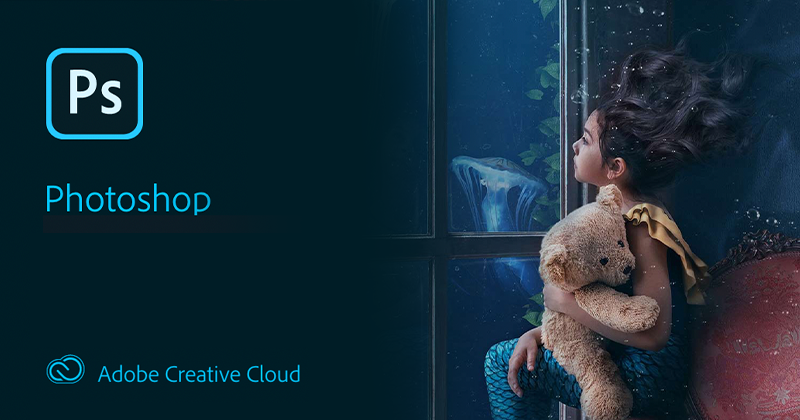 [IMPORTANT NOTICE]

*Please note that the information on this page is subject to change without prior notice.
*Would you like to learn more about our refund policy? Please check here.
*Please check our FAQ for Copyright and Proprietary Rights, User-Generated Content, Security, and Violation information.