Illustrator,DarkTownArt Details
"Create high-quality semi-realistic
and photo-realistic digital portraits"

Are you looking to jump into the world
of digital portraits but not sure where to start?

Learn the fundamentals of portraits,
how to brainstorm ideas, create diverse portraits,
render materials, and add texture
to your digital drawings with DarkTown Art.

Content
Length: 24 videos (Duration 8h 43m)
Difficulty: Basic
Unlimited views

Video Details
Audio: English
Subtitles: English

Software Required
Adobe Photoshop CC
Procreate (optional)

Perks
Custom brushes
PSD files
Expert Illustrator
DarkTownArt's Profile & Portfolio


DarkTownArt
Illustrator

Hi, My name is Anne Pogoda a.k.a DarkTown Art.
I am a freelance artist and instructor.
My client list includes clients like
Phoenix Film, Teamworxx, FremantleMedia,
UFA Film & TV GmBH, Huion, XP-Pen,
Frictional Games, Ubisoft, and more.

About two years ago I had the idea
to use Instagram to share my warmups
and portrait illustrations.

Back then I didn't think too much of it.
I love painting portraits and I was looking for
a place to collect them.
Within a year, I gained a massive following
and started receiving questions
about my techniques daily.

It has always been my dream to design
a video based class about portraits only.
So I am delighted to be able to
present this gem to you!

Each illustration has been created
with the goal of sharing the techniques
that you see daily on my Instagram.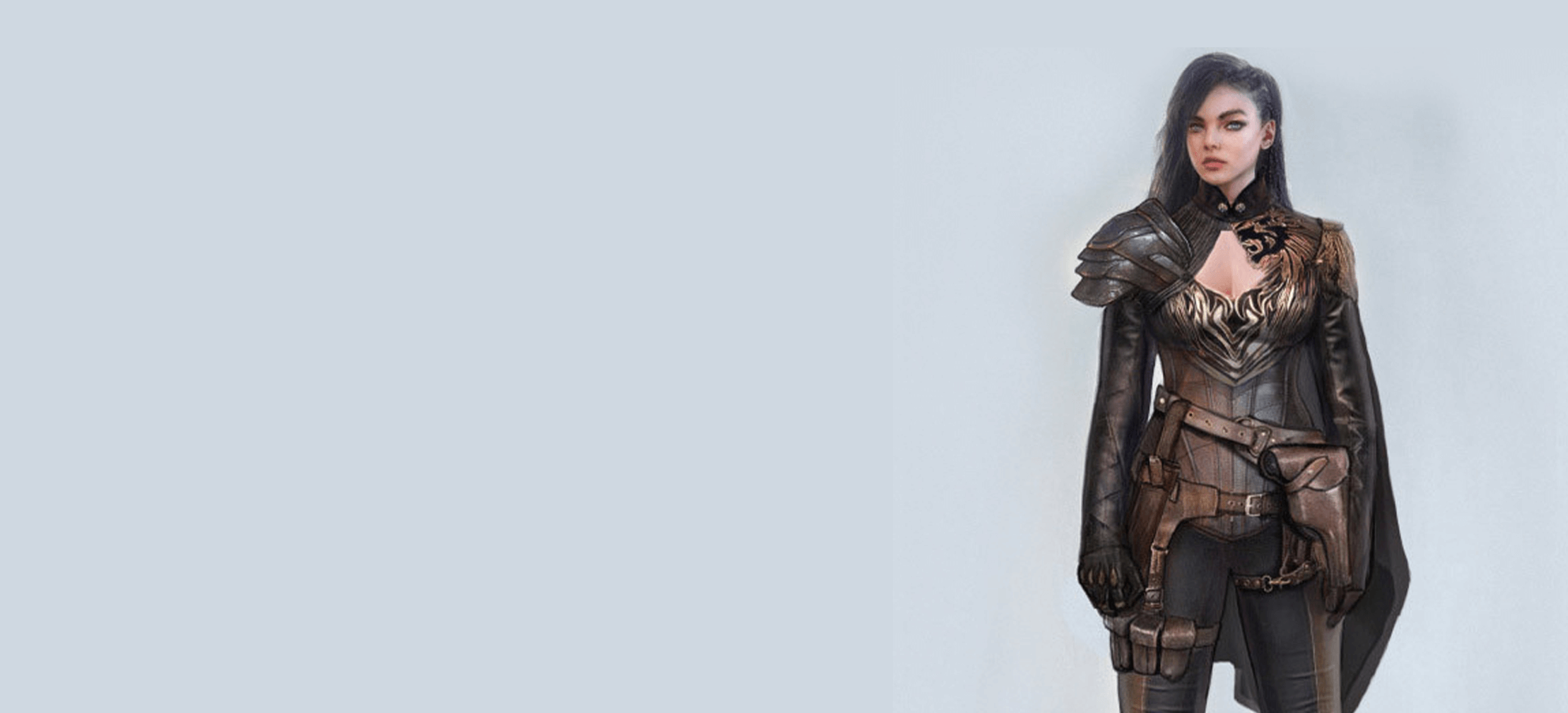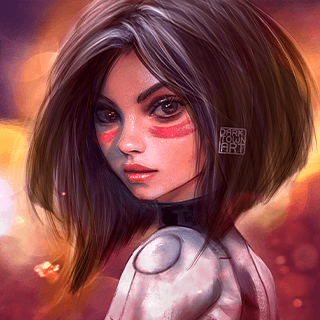 Illustrator,
DarkTownArt
[Current]
DARKTOWNART - Concept Artist, Figure Painter / Colorist (Jan 2014 - Present)
FIGUYA.com - Product Designer & Illustrator (Aug 2014- Present)
DarkTownArt.De - Illustration & Design, Concept Art, Project Management (2009- Present)
Ballistic Media - Editor, Project Manager, Author, CGSWOrkshop Instructor (Mar 2010 - Present)
Recognizable
Projects & Awards
[Former]
Frictional Games - Concept Art, Project Management, Photoshooting, Beta testing (Dec 2014- 2018)
UFA Film & TV Production GmbH - Talent, Creative Lead, 3D Animator, Concept Artist, Project Manager, Game Designer (2010- 2014)
Berliner Technische Kunstschule - Lecturer- Digital Illustration (2009- Sep 2013)
Sauerländer Verlage AG - Art Director/ Creative Lead (Oct 2012- Feb 2013)
Imagine Publishing, Rage Publishing, Focal Press, Falkemedia, IMAGINE FX - Author & Illustrator (Feb 2006- 2011)


Instagram
From Mercury inspired beauty
to red hair and butterflies.
After this class you'll be able to make
portraits like this all on your own.

*Images straight from sample materials created in the class.
Rendering Texture
Rendering makes all the difference when you want something to look realistic. During this class you will learn how to render in a way that helps create a portrait that stands out.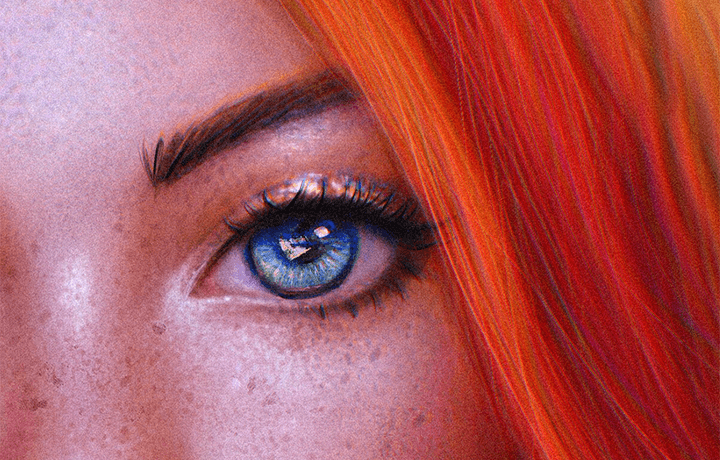 Color and Light
The right grasp for color & light is very important when we want to trick the eye into thinking that we are looking at a real character. Throughout the class you'll learn the importance and thought process behind choosing the right color and lighting.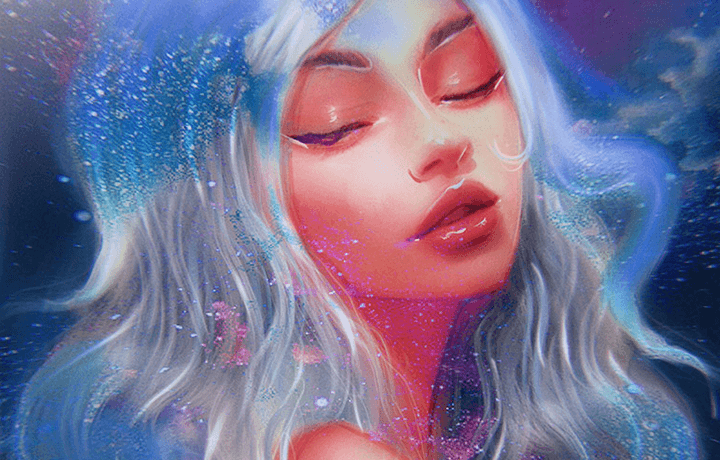 Edge Control
Often underestimated in figurative work, edge control is the tool that makes things look semi or photo-realistic. This class will show you how to make the elements in your portrait look crisp and clean.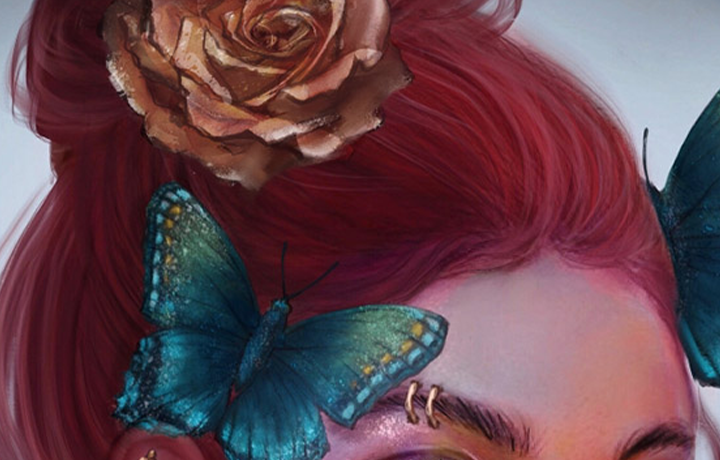 Class Details
You'll Learn


When you get started with your drawing it's important to start by finding ideas & designing your character. You'll learn how brainstorm ideas and create a character that fits their environment.

You will learn the difference between coloring and painting. Plus, learn what role custom brushes play and how they will help you get better results

Get insights into color blocking, blending, and more. Then find out the importance of choosing the right color and why it's important.
Add life to your drawings with better lighting. The right light will not only help make your character pop, but can also direct the eye to points of interest. Learn to add highlight to a character in a way that helps improve the quality of your portrait.

I want to show you how to render materials convincingly so that metal looks like metal, for example, and not like plastic. This includes the process of planning your shape before painting, adding shine, and painting different materials—including hair.

Fuzzy edges do not exist in nature (unless it's a material like fur). Therefore, crisp edges and proper execution makes a huge difference when aiming for a realistic look.
Unlimited Access
Best Price
Buy now, get unlimited access.
(자동 구성) 가격이 인상됩니다.
This special offer ends soon.
Buy now and save!
01. Orientation
Introducing your instructor
What you will learn
Helpful websites and software programs
SECTION 02. Portrait / Drawing Fundamentals
02. Software Setup, Canvas Size, Custom Brushes
Setting up Photoshop
Setting up Procreate
03. Face Simplified
How to simplify the face before we stylize it
04. Studying a Face
Understanding the drawing fundamentals of a face
SECTION 03. Brainstorming Ideas
05. Sketching Ideas / Moods
Brainstorming ideas in loose sketches
Setting up the mood for an illustration
06. Lighting Basics 1
Understanding the environment
Basic light settings for character environment
How materials react to environmental light
SECTION 04. Creating Butterfly Girl
07. Custom Brushes & Color Blocking: Lighting Basics 2
Coloring vs. Painting
Understanding color blocking
Colors & lights
08. Color Blending & Hair Basics
Color blending
Creating nice textures
Creating basic hair
09. Edge Control: Skin & Butterflies, Liquifiy / Warp Tool
Planning and adding to your painting
Working with shapes using lasso tools
Using smudge tool for edge control
10. Adding Highlights
Linear dodge tool
Adding life with highlights
Creating interesting textures
SECTION 05. Rendering Materials
11. Painting The Butterflies
Planning shapes before painting
How to add shine to your painting
12. Painting Gold: Earring & Rose
How to avoid a plastic look
How to paint gold in an illustration
13. Painting The Blue Jacket / Choker
Painting different materials
14. Hair: Blue Short Hair
How to render hair
SECTION 06. Light: Creating Mercury Girl
15. Make Up 1
Adding makeup to the portrait (sparkly makeup)
16. Different Light Moods & Layer Effects
Using layer effects and color to change the mood
17. Sharpen, Noise, Chromatic Abberation etc
Filter effects to add realism
Special tips: How to add glam
SECTION 07. Procreate Extra: Red Girl Portrait
18. Procreate: Color Blocking & Blending
Understanding the difference between PR and PS brushes and smudge tool
19. Procreate: Hair: Long Red Hair
How to paint hair with Procreate
20. Procreate: Lips, Eyes
Adding life: Eyes & lips
Adding different types of makeup
21. More Textures For Her Skin
Useful brushes for skin textures
Skin texture: Freckles, highlights and sparkles
22. Sharpen, Blur, Chromatic Abberation, Noise
Tools for final adjustment
Useful tools to make your painting more realistic
23. My Advice on Career & Social Media
My experience with social media
Things to keep in mind as a professional
*The release date of this class, curriculum images,
and associated content can be changed without prior notice.
Interview
with Illustrator DarkTownArt


Question.01
Is there a specific reason
why you chose this specific topic/themes?


I enjoy painting portraits the most. Faces, especially eyes, fascinate me. I wanted share what I enjoy the most, so more people can enjoy painting portraits with me.
Question.02
What makes your class different
from other classes?


The heavy focus on creating satisfying results in a semi-realistic and photo realistic digital portrait.
Question.03
Please share your thoughts on the job market of the industry


We live in an era of change that offers more power to individual creators. As an influencer on Instagram, I was offered many interesting opportunities to create the art that I wanted with different brands—such as XP-Pen and Ubisoft. I love this type of work since it is giving me a lot of freedom, fun teams, and motivated people to work with.
Question.04
Please share anything you would like to add to your students.


Work smart not hard. Practicing daily for 20 minutes yields better results than practicing 8 hours a day, once a week. The human brain learns from repetition and when given time to process what it has learned. This is why it's important to make it a habit to train daily. Study lots of things—from nature to photos, and always have your trusted anatomy book ready so you can look up things whenever needed.
Required Programs
This course will use Photoshop CC.
Please purchase and install these program(s) for an optimized lecture experience.

This class also contains additional instruction for Procreate (edited)

*These programs and/or materials will not be provided with the lecture.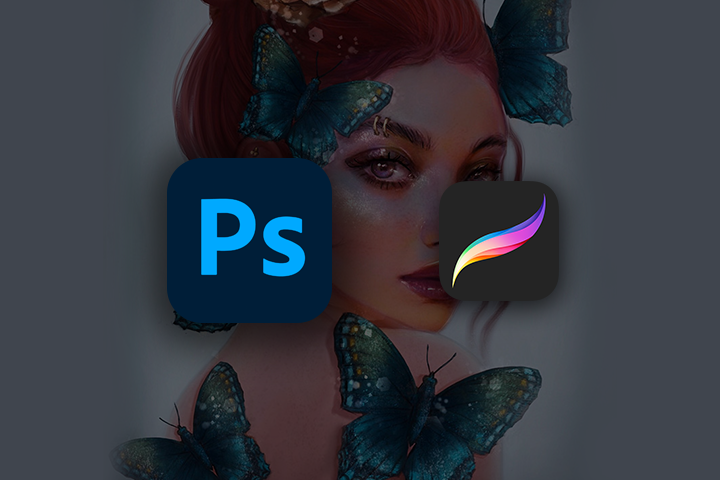 Recommended Classes
Like this class?
Then check these out!


[IMPORTANT NOTICE]

*Please note that the information on this page is subject to change without prior notice.
*Would you like to learn more about our refund policy? Please check here.
*Please check our FAQ for Copyright and Proprietary Rights, User-Generated Content, Security, and Violation information.