[Class]IllustratorsZero808w&AnandRamcheron Details
Want to create captivating monochromatic illustrations
that'll grab viewer attention immediately?

This in-depth course will guide you through
essential line art techniques to illustrate
visually attractive characters and intricate details,
as well as techniques to illustrate an entire comic page.

After taking this class, you'll be able to illustrate
an enchanting monochromatic world
and the original characters inside it.

Take this 2-in-1 course to instantly
enhance the quality and depth of your illustrations.

Content
Length: 19 videos
(14h 19m)
Difficulty: Basic
Unlimited views

Video Details
Audio: English

Software Required
Procreate (Minimum V5)

Perks
zero808w
- 1 Final Illustration
- 6 Original Illustration Files (Procreate)
- 9 Class Materials (PDF)
-6 Customized Brushes

Anand Ramcheron
- 6 Guided Exercises & Templates (PDF)
- 1 Final Illustration (PSD)
18 Class Exercises
Everything You Need to Complete
A Full Comic Page with an Original Character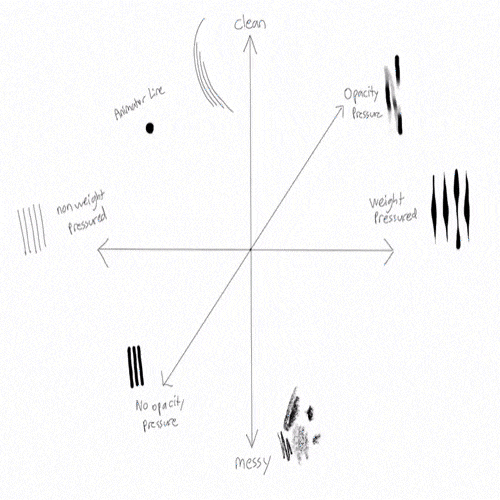 Abstracting 3D Forms into 2D Lineart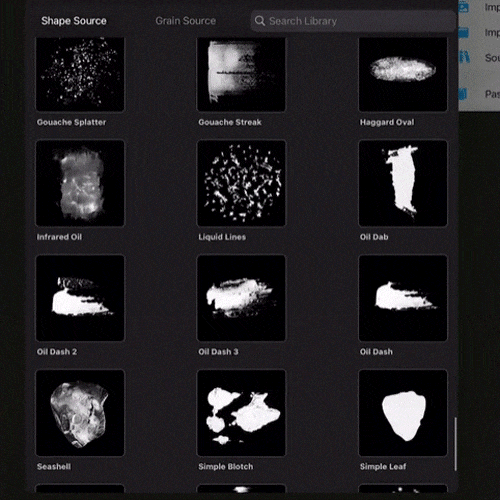 Understanding and Modifying Digital Brushes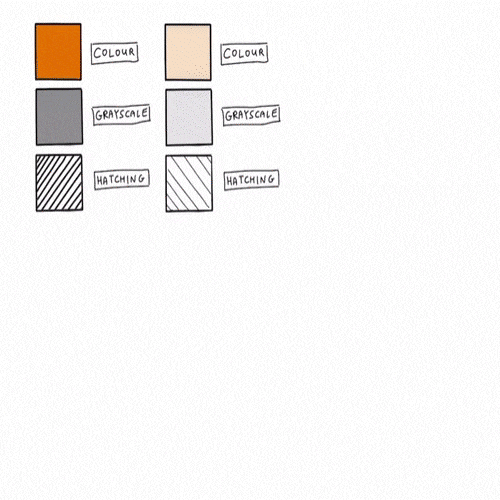 Hatching Techniques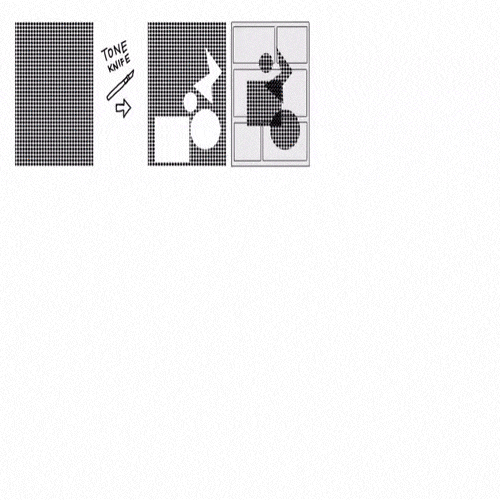 Screentones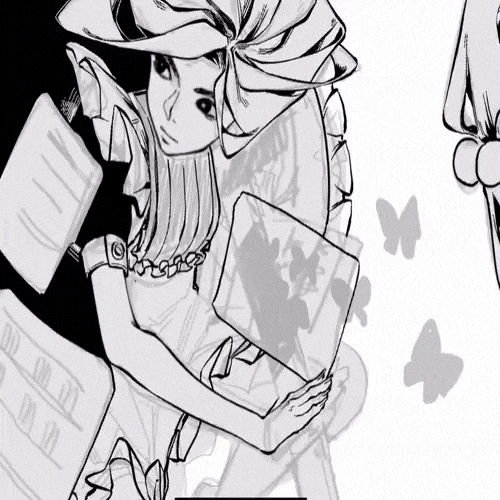 Character Design and Worldbuilding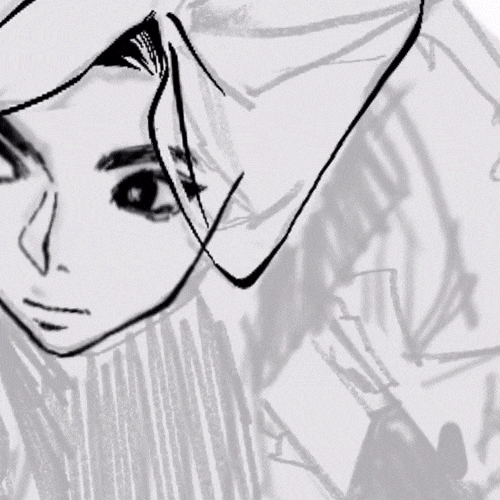 Character-Centered Composition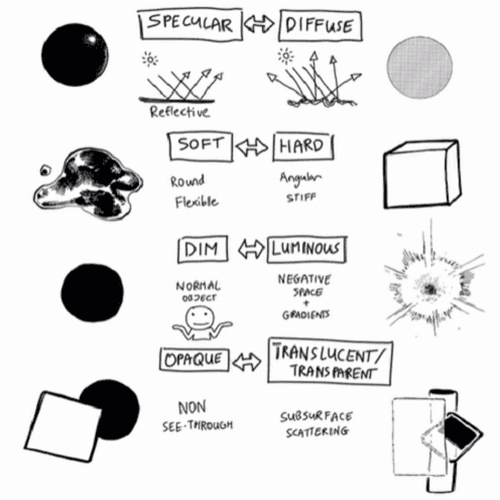 Shape Designs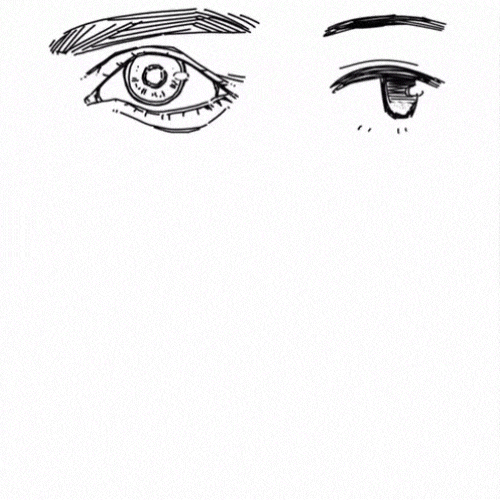 Anatomy Lineart Techniques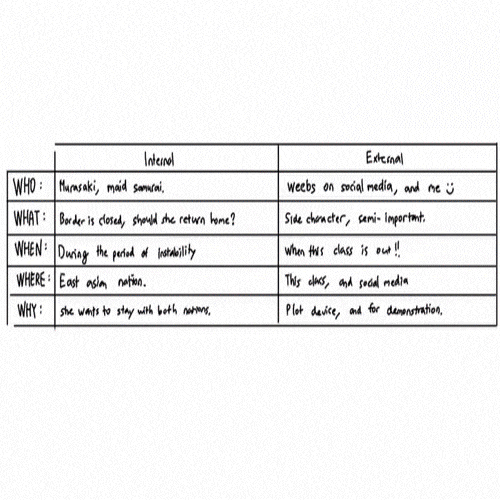 Clothing Lineart Techniques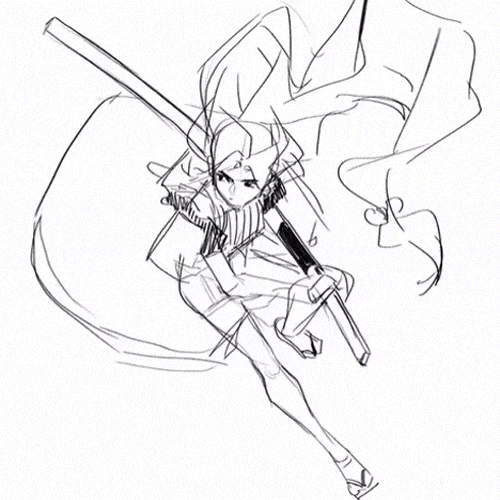 Hair Lineart Techniques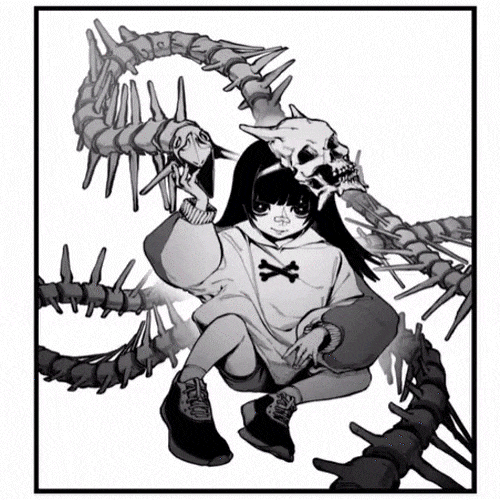 Inorganic Object Lineart Techniques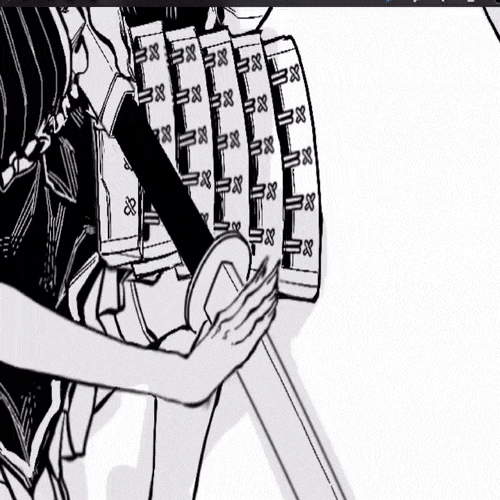 Adding Finishing Touches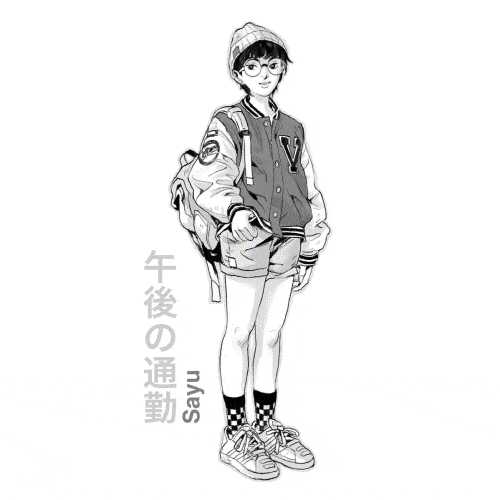 Drawing Characters for Your Comic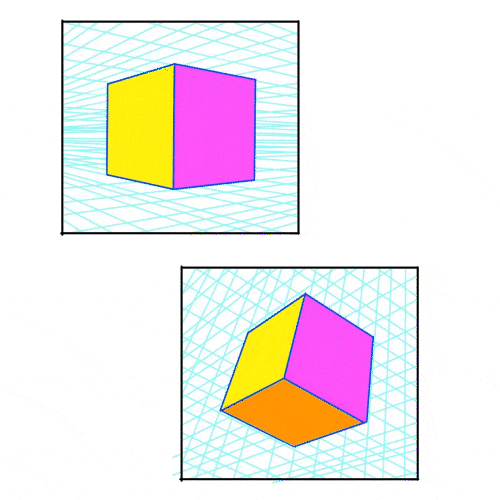 Exploring Different Perspectives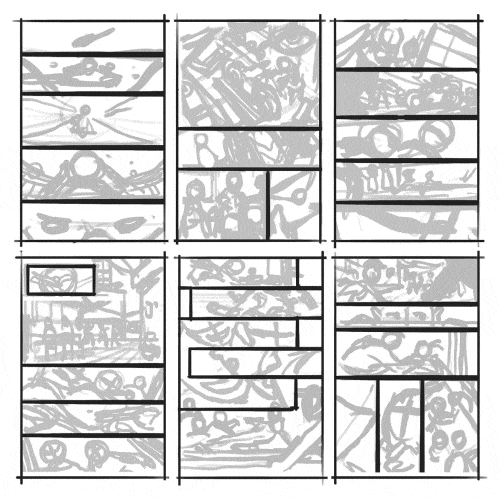 Thumbnailing Panels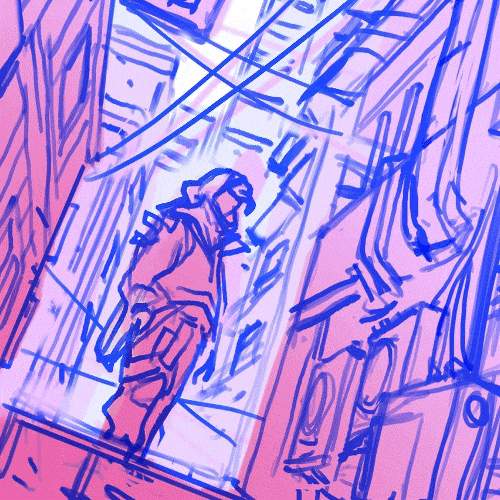 Outlining Your Comic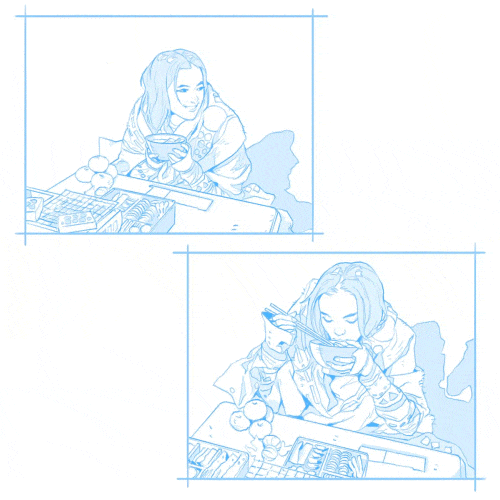 Inking Exercises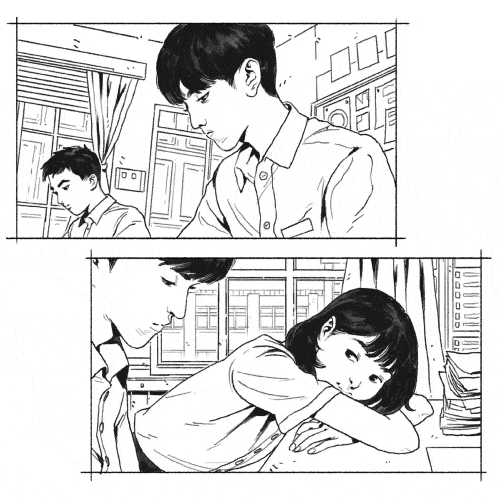 Inking Your Comic
*These are sample images for better understanding.
Core Skills
For This Class
Values & Textures using Line Art
and Hatching Techniques

Learn lineart and hatching techniques to better illustrate the value and textures of the world inside your comic. After adding in the right details, your comic will be more aesthetically attractive and complete.

Reading the Script
and Creating a Comic Layout

Reading the script is a crucial part of creating a comic page. You'll learn to identify important information and details then create a comic page layout. After taking this class, you will master different tools to create your comic, such as where to place dialogue and what to add and trim from the scripts.

Do you have what it takes to become a comic artist? This is your chance to master the tools and skills needed to start creating your original comic. At the end of the class, you will have a fully inked comic page you started from scratch.
*These are sample images for better understanding.
After Finishing
This Class

This in-depth class will guide you from the fundamentals
of line art to completing an entire comic page.
Explore different techniques and skills to illustrate
an enchanting monochromatic world.
Once you complete this course,
you will be able to create your original character,
and the world around it through your original comic.

Roadmap
Complete Guide from Line Art Techniques to
Drawing a Full Comic Page
This CLASS has been carefully constructed
by the education experts at Coloso to provide a curriculum
that will help customers prepare to enter the industry.
Build Your Own
Monochromatic World
As monochromatic illustrations in comics are getting more common, skills to transform the colorful 3D world to 2D B&W illustrations is critical in comics. What would your B&W world look like? Learn how to illustrate everything from lines, details, depth, and values in black and white. This in-depth class will provide a step-by-step guide from the fundamentals of line art to creating monochromatic illustrations.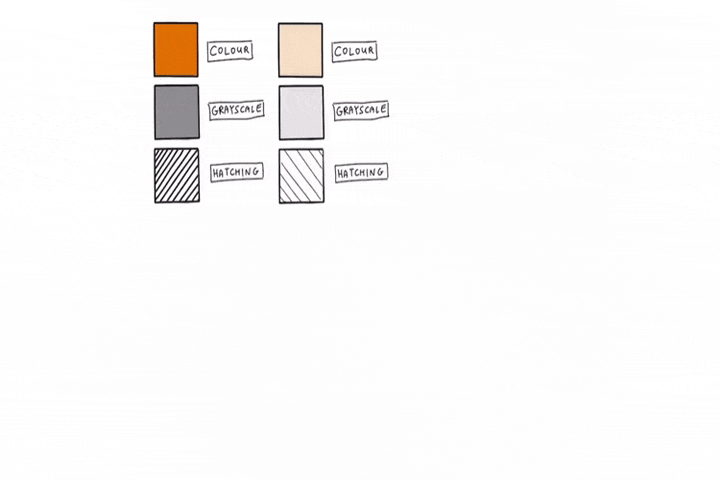 Design and Create Original Characters for Your Comic
For every great story or comics, you need attractive characters. They need to be not only visually appealing but also have engaging and fascinating concepts and stories behind them. Learn the A-Zs of character ideation and building attractive characters from this class.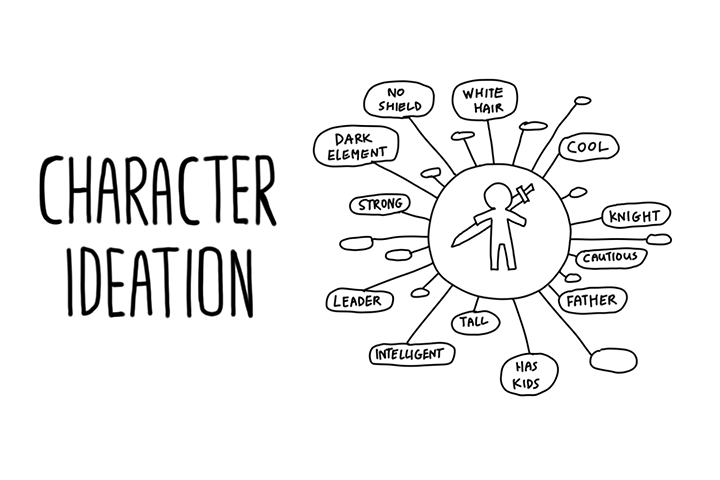 Visualize Your Ideas
Learn how to draw an entire comic page from scratch. We will cover all the different tools and skills you need to know and apply them to planning and inking a comic page. You'll also learn to visualize & sketch page concepts and transform them into solid comic layouts. Learn how to combine page flow, composition, and even perspective into your preliminary sketches!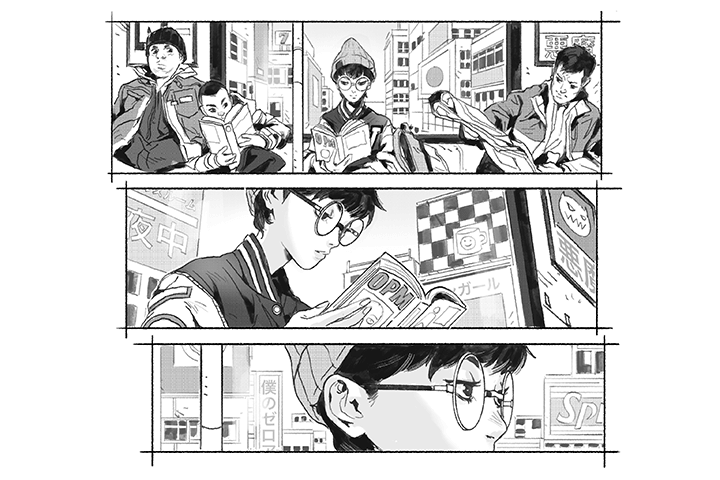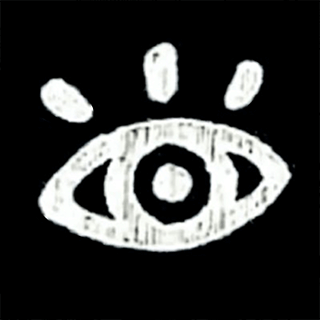 Illustrator,
zero808w
[Current]
Freelance Illustrator
Game Developer

[Previous]
Freelance Illustrator
Software Engineer
Recognizable
Projects & Awards
Animaga 2019
Top 10 finalist Re:On WWDC comic competition 2014


Twitter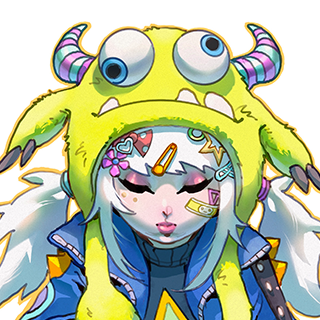 Illustrator,
Anand Ramcheron
[Current]
Freelance Illustrator
Recognizable
Projects & Awards
Trading Card Artist for MARVEL
Style Frame Artist at Emmy Nominated Golden Wolf Animation Studio
Comic Artist for "Infinity Runners" (Kickstarter Crowdfunded Comic Series)
Cover Illustrator for WuxiaWorld


Instagram
Class Details
You'll Learn
Learn the basic principles of digital line art to enhance the quality and depth of your future illustrations. You will explore different techniques and skills to convert a 3D world into a stylized, aesthetic 2D world.

Hatching Techniques to Elevate
Your Illustration

Hatching is an essential technique to create the illusion of depth and texture by drawing various lines. Learn fundamental hatching techniques to bring your 2D world to life.

Creating Attractive Characters
with a Powerful Impact

In a comic, the main character needs to be visually attractive and have a powerful impact. Let's identify the elements and qualities of engaging main characters to effectively attract viewers to your comic.
The Fundamentals of Comics

Do you know the fundamentals of comics? Learn the basic elements of comics, including page flow, composition, and perspective. We'll go over the different elements and skills you need to know to start creating your own.

Learn how to transform your initial sketches into a detailed comic page layout. This process will establish a solid foundation to build upon your work.

Inking techniques for comics is different from ordinary line art. This class will help you to understand how to use and apply the skills to ink your comic page.
Unlimited Access
Best Price
Buy now, get unlimited access.
(자동 구성) 가격이 인상됩니다.
This special offer ends soon.
Buy now and save!
1. Orientation
Introducing your instructor
What you will learn
Helpful websites and software
SECTION 02. Fundamentals of Lineart
2. Understanding Properties of a Line
What exactly is a line?
Categorizing different line styles
3. Properties of Digital Line Brushes
Digital lineart properties
Choosing brushes for different types of lines
4. Values, Hatching, and Textures
Values
Various hatching techniques and applications
How to use screentones
SECTION 03. Planning a Lineart Illustration
5. Character Ideation
Worldbuilding and context
Character personality and traits
Creating props that fit a character
6. Composition and Posing
Shape design for anatomy
Posing characters to fit desired shapes
Using props to complete a composition
SECTION 04. Inking a Lineart Illustration
7. Anatomy and Hair
Lineart stylization for faces
Line techniques for different body parts
How to draw flowy and detailed hair
8. Clothing and Objects
Clothes and folds simplification
Techniques for inking inorganic objects
9. Detailing and Finishing Touches
Additional hatching and textures
Using grays to create focal points
Post inking effects to elevate lineart illustrations
Closing thoughts
10. Orientation
Introducing your instructor
What you will learn
Helpful websites and software
SECTION 06. The Script + Story
11. Script + Story
Reading the script
Identifying important information & detail
Re-reading the script
12. Thumbnailing the Page
Roughly sketching the panels
Ideation through thumbnail sketching
Exploring different angles and panel variation
13. Understanding the Comic Page Template
Where is the trim area?
Where should I place the dialogue?
Where do I draw? What is the image area?
SECTION 07. Turning Thumbnails into Layouts
14. Turning Thumbnails into Layouts
Moving your thumbnails to the comic template
Setting up panel borders
15. All about Perspectives
What is perspective?
Adding depth and believability to panels
Understanding different perspective grids
16. Final Layouts
Panel refinement techniques
How to avoid getting caught up in details
Why taking your time is important
SECTION 08. All About Inking
17. Inking: Lines
Linework variation
Technical lines vs. organic lines
Inking backgrounds and figures
18. Inking: Blacks
How to distribute ink
Using blacks to direct the viewer's attention
19. Inking: Halftones and Final Touches
Using different gray values
Using screen tones to direct the viewer's attention
Adding FX and finishing touches
Interview with
zero808w & Anand Ramcheron


Question.01
Who Should Take This Class?


zero808w
This class is perfect for those who want to learn technical lineart techniques to add stylized details in your illustration.

Anand Ramcheron
If you are interested in making your original comics either professionally or even as a hobby, this class is designed for you.
Question.02
What is the most important skill/section in your class?


zero808w
The most important skill in this class will be exploring various monochromatic lineart inking and hatching techniques, and to be able to apply those in real life.

Anand Ramcheron
I think the most important skill is being able to visualize your ideas. After all, comics are a visual medium. I especially want to place emphasis on the thumbnailing and layout sections. Communicating the story clearly is the highest priority.
Required Programs
This course uses Procreate.
Please purchase and install these program(s) for an optimized lecture experience.

*These programs and/or materials will not be provided with the lecture.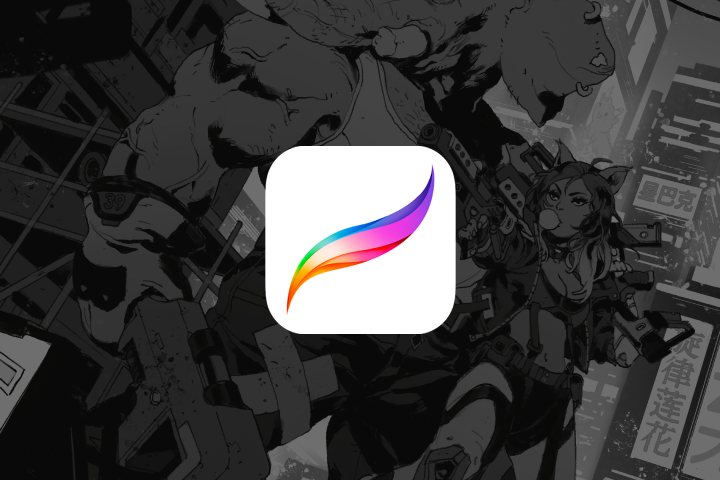 Recommended Classes
Like this class?
Then check these out!
[IMPORTANT NOTICE]

*Please note that the information on this page is subject to change without prior notice.
*Would you like to learn more about our refund policy? Please check here.
*Please check our FAQ for Copyright and Proprietary Rights, User-Generated Content, Security, and Violation information.