[FreeCourse][Shortform]Illustrator,YaoyaoMaVanAs Details
Illustrator, Yaoyao Ma Van As
Discover my process for capturing
the mood, story, and purpose
within every part of a canvas.

This class will help you illustrate
story-filled worlds that intrigue your audience.

You'll get a step-by-step guide
to creating scenes that tell a story,
through references, line art,
coloring, lighting, and more.
Expert Illustrator
Yaoyao Ma Van As' Profile & Portfolio

Yaoyao Ma Van As
Illustrator

Hi! My name is Yaoyao Ma Van As.
I'm an art director, painter, and illustrator
currently working as a full-time animator at Disney.

I enjoy creating scenes that tell a story,
using images that convey true feelings and emotions.
Pretty often, you'll see my dog Parker in my illustrations.
That's because he is one of my biggest inspirations
aside from my feelings, thoughts, and daily experiences.

Through this class, I want to encourage you
to make thoughtful choices in your work,
add believability and emotion through lighting,
use props and environments to support the story
in ways that are both subtle and immediate,
and bring all of those elements together
to complete a single finished piece.

I'll go through everything step-by-step
and help you review it all through exercises.
All while sharing tips and insights that'll help you
grow as an artist and break down
what it's like working at bigger studios.

I'm more than glad to have created this class with Coloso,
and I hope this class serves as an exceptional guideline
for getting the most out of one image. Thank you all!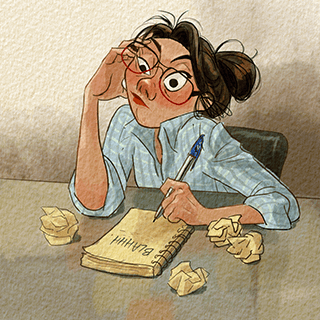 Illustrator
Yaoyao Ma Van As
[Current]
Disney: Animator
- Zootopia & Strange World

[Previous]
Freelance Illustrator
Art Director
Animator
Painter
Recognizable
Projects & Awards
Warner Bros: Painter - Green Eggs and Ham (Season 1)
Stoopid Buddy Stoodios: Art director - Hot Streets (Season 2)
Starburns Industries: BG Designer - Animals. (Season 1)
Art Director - Solar Opposites (Season 1 & 2)
DIsney TV Animation: Painter - Wonderful World of Mickey (Season 2)
Painter - Future Worm (Season 1)
Rick and Morty: Painter (Season 2)


Instagram
Ideas & References
First, we will learn to establish an idea and story. This is probably one of the most essential steps when drawing a scene that conveys a story, a mood, or a feeling. I'll share my ideation process and show you how to find and select references from the web. It is vital to pick out specific aspects of the collected reference images. Finding images isn't difficult but putting them together and selecting which parts can be used as a reference for your illustration is.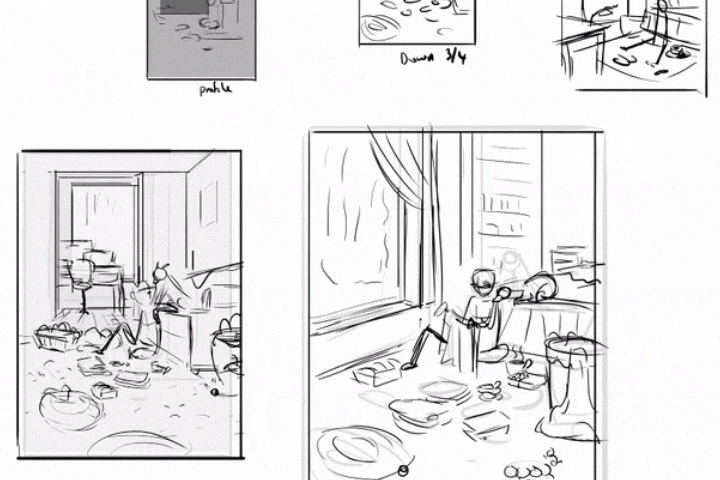 Line Art
Once the idea is in place, we will start roughly sketching the background and character to better envision our composition. After the sketching phase, I sometimes go straight into painting the background without doing a clean line pass, but during this class, I will go through the line pass process to give you a more detailed run-through. This process might be time-consuming, but it is necessary when creating a neat illustration.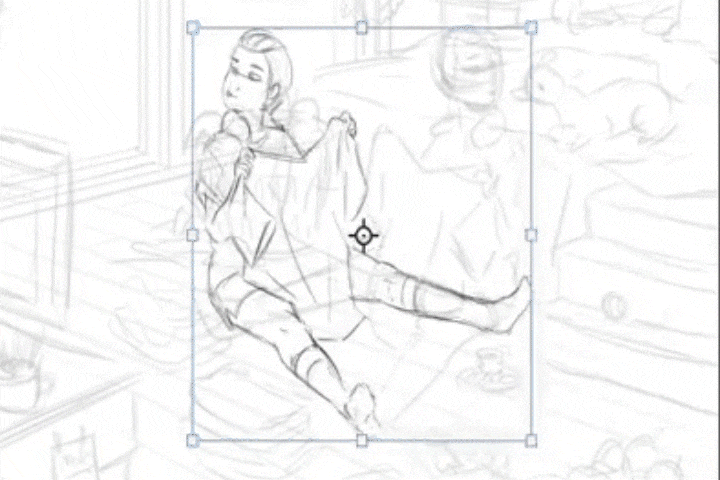 Coloring & Lighting
After the line art is complete, we will learn how to add local color, followed by lighting to bring it all together. Coloring and lighting are key parts of this class. During this phase, we will set the mood and convey all the emotions we want to express. I've added an extra special section where we examine and discover how differences in lighting can change the mood.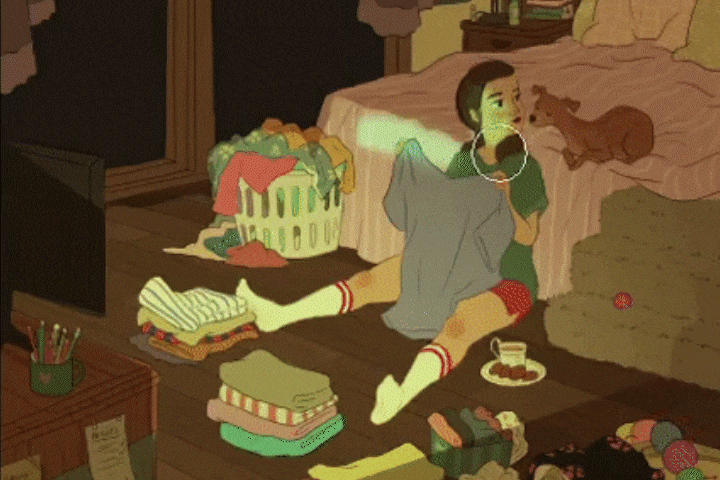 Working with a Perspective
Grid for BG
Adding Light & Mood (Nighttime)
Changing the Mood (Daytime)
Interview
With Expert Illustrator
Yaoyao Ma Van As


Question.01
Is there a specific reason why you chose this specific topic/themes?


As an illustrator, my job is to invent a world for the viewer to exist in temporarily, and what makes my class different is that I teach you my process for developing worlds that intrigue the viewer. I chose this topic because while many people can draw well, conveying a story and capturing the right mood within that image is a very tricky task for many artists. I want to share my process for capturing the mood, story, and purpose within every part of the canvas. I also want to offer the insights I've obtained in my 10 years as an animator, art director, background painter, and illustrator in films, television, and print media.
Question.02
Could you please share how you started your journey in the industry?


In 2012, I started my career as a storyboard intern in Los Angeles, California. Since then, I have worked on numerous projects as a background designer, painter, and eventually art director. During my limited downtime between projects, I began doing illustrations purely for my own enjoyment and posting them online. After a while, I ended up branching off into book illustrations. Then, wanting a new challenge, I branched out into CG animation, where I worked as a feature film animator for the past year.
Question.03
Please share your thoughts on the industry's job market and what you see in the industry's future.


The commercial art industry is a very volatile space, but luckily with the current landscape of streaming, video games, and movie franchises, there have perhaps never been more options out there. The trick is to be nimble, willing to learn, and able to adapt. Constantly honing your skills is crucial not only for the longevity of your career but for your enjoyment of it as well! That's why online learning platforms are a vital tool for artists to continuously develop the skills we need to not only stay employed but to have the freedom to pick projects that fulfill you creatively.
Required Programs
This course will use Photoshop CC (Minimum CS3).
Please purchase and install these program(s) for an optimized lecture experience.

*These programs and/or materials will not be provided with the lecture.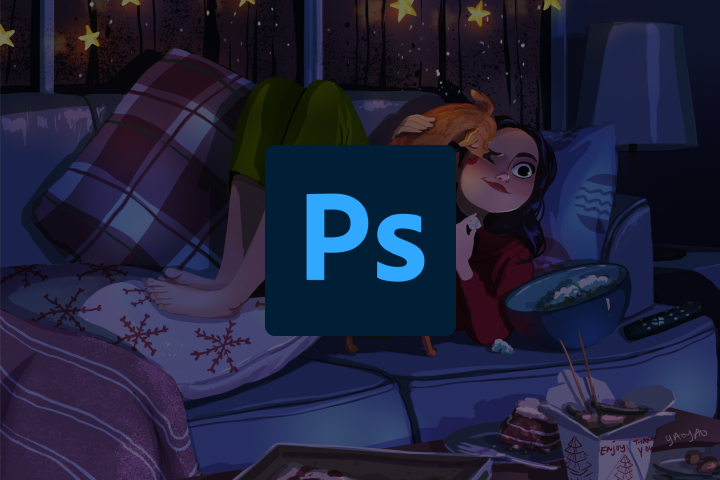 Recommended Classes
Like this class?
Then check these out!
[IMPORTANT NOTICE]

*Please note that the information on this page is subject to change without prior notice.
*Would you like to learn more about our refund policy? Please check here.
*Please check our FAQ for Copyright and Proprietary Rights, User-Generated Content, Security, and Violation information.