illustrator,seoji2_서지2 Details
Illustrator, Seoji
"Illustrations that convey the concept and mood solely through their poses and colors. You can create one as well."
How to Create High-quality Illustrations with Appealing Stylized Character
Popular instructor and illustrator Seoji, known for helping students transform their ever-changing drawing styles into a one-of-a-kind stylized character illustration style, is back with her second online class!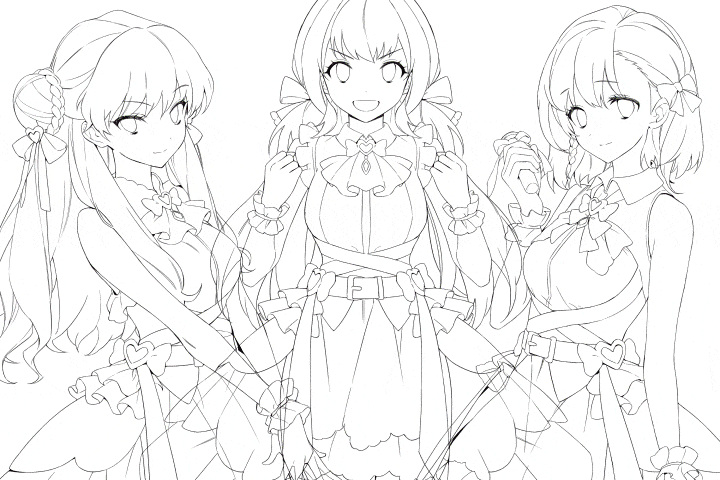 This class is for those of you who have mastered sketching with the right balance of simplification and exaggeration but want to delve into creating high-density illustrations with intricate details.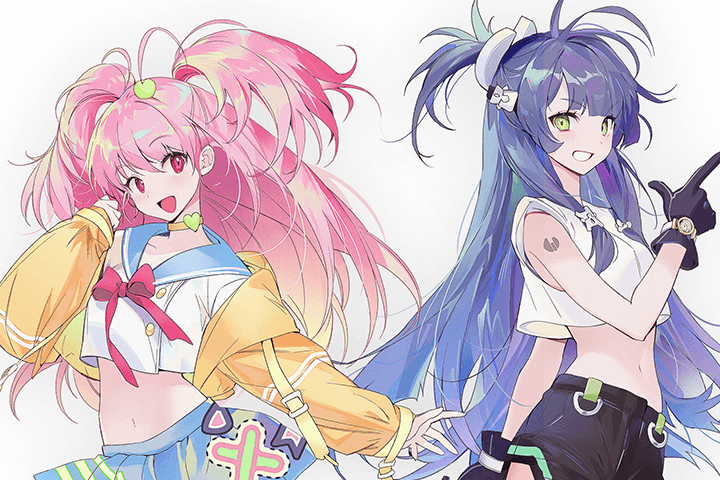 Starting with an application of light and shadow stylization in an animated way based on references, you'll then advance to accentuating dynamic motion through lines, creating beautiful color schemes, and ultimately finishing with lively, three-dimensional characters that burst with vibrancy.

Guidance will be provided on skillfully drawing character-optimized facial expressions, full-body poses, and even incorporating relevant props.
Class Perks
Get These Coloso Exclusives

28 Chapters Of Structured Know-How And Step-by-Step Learning


Lifetime Access To Essential Coloring Techniques of An On-Demand Illustrator


2 Original PSD Exercise Files
Expert Illustrator
Seoji's Portfolio
Why Take This Class?
Masterful Coloring Techniques: Transforming Your Character from Simple to Eye-Catching

You've drawn your lines well, but do you find your drawing suddenly loses its luster when you add colors? Struggling to see improvement in your drawing skills?

Illustrator Seoji shares coloring tips for creating vibrant stylized character illustrations that consider the viewer's gaze, convey a sense of weight, and incorporate appropriate effects to make a stylized character illustration lively and captivating.

In this class, you will have the opportunity to learn in detail about selecting the overall color palette and accent colors that will determine a character's personality. Explore brush techniques and post-processing using Photoshop to enhance your illustrations.

With specific demonstrations of various mood expressions and exclusive coloring tips from an expert, Coloso brings you a unique blend of techniques you won't find anywhere else.

Stylization of Light and Shape

Poses that Accentuate Motion

Line Drawing with Improved Form
Expressing Mood and Weight

Drawing an Attractive Face
Making Corrections in Photoshop

Coloring Black and Silver Hair
Seoji
Illustrator


Hello, my name is Seoji, and I'm an illustrator.
I have been working in character design and illustration for several years, mainly on lively and colorful stylized character projects.

As an instructor, I also teach my unique style and techniques to my students at the academy.

In this class, I will provide solutions to common challenges, and address areas of interest that students frequently encounter when drawing stylized characters. My aim is to guide you towards a fulfilling and enjoyable drawing experience.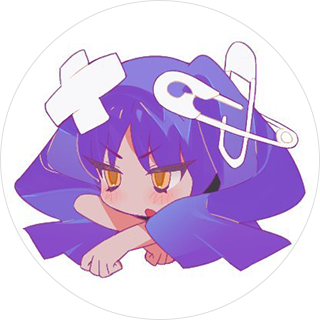 Illustsrator, Seoji
[Current]
Art in G Illustration Instructor

Projects & Awards
[Design and Illustration]
Netmarble Monster - Monster Taming,
Knights Chronicle
NINEARK - Undisclosed project

[Design]
Netmarble Monster - Project P

[Illustration]
Big Ball - Soccer Spirits
YooZoo - 少年三国志
tencent games - 白夜極光
Genius - Undisclosed project

[PR Illustration]
Meerkat Games - Royal Crown

[Card Illustration]
Rhaon Entertainment - TalesRunner
Ntreev Soft - PangyaM


Twitter
Enhancing Character Appeal with Dynamic Poses
Learn how to draw more dynamic and natural sketches with an emphasis on "motion," the key element in expressing the situation and characteristics of a character, in order to maximize the sense of a character's personality.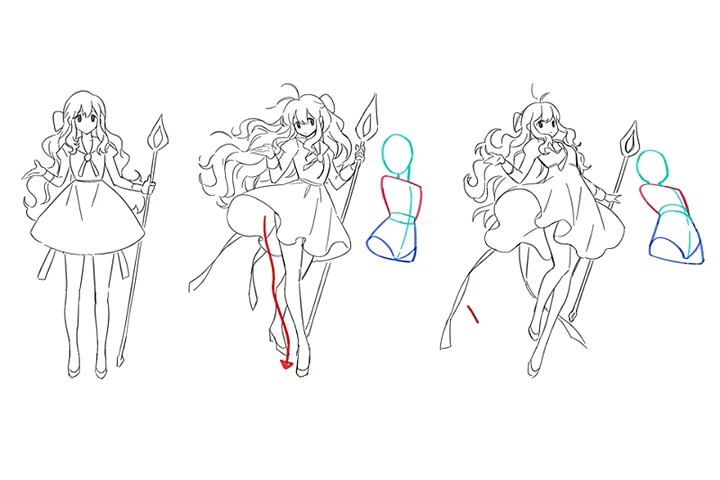 From Selecting an Eye-catching Color Palette to Actual Coloring
You will have the opportunity to explore color combinations that complement the character's mood, making the first impression of your drawing even more appealing. Practice the entire coloring process based on the character's concept, as you learn the actual working methods used by a professional artist.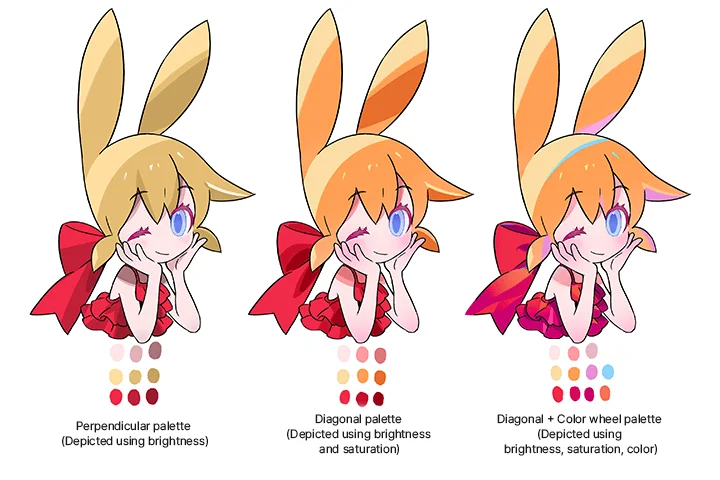 Finishing Touches that Improve the Quality, the Level of Completion and Details
You will not only learn how to quickly and accurately increase the density of stylized character illustrations, where subtle details can make a big difference, but also assess your own skills and focus on improving in areas where you may be lacking to achieve your goals in the drawing process.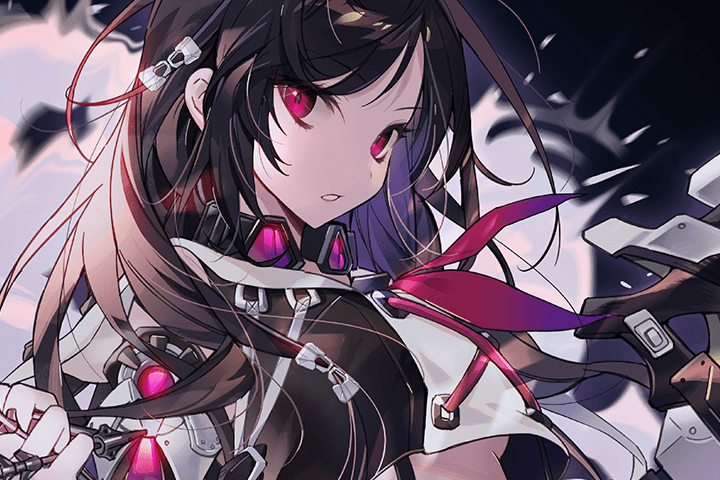 Class Details
You'll Learn
Practicing Stylization through Imitating Photography

Learn to simplify complex forms by using photo references, and transform light and shadow into a more animated style, making your approach to drawings more accessible.

Sketches Based on the Body and the Gaze

Delve into storytelling techniques while considering the mood and design of your illustrations. Master the art of capturing dynamic stylized character poses using lively camera angles and motions.

Customized Line Drawings for Stylized Characters

Follow a step-by-step line drawing guideline based on density. Learn what to focus on, how to avoid shaky lines, and techniques for improving your illustrations through omission and addition.
Skills for Detailed Coloring for a More Lively Drawing

Find the overall color palette and accent colors that best match your character, and apply colors that emphasize refined brush strokes and just the right amount of depth.

Drawing Attractive Facial Features and Props

The face is what initially captures the viewer's attention. Learn how to convey your character's personality through facial features, including textures, decorative elements, and other intricate details.

Making Corrections in Photoshop

Master the art of finely adjusting elements such as brightness and saturation in Photoshop, and apply various effects to elevate the quality and richness of your character drawings.
SECTION 01. Understanding your Drawings
01. Identifying the Problems within a Drawing
Comparing your work with the work of your favorite artist to set the direction
Understanding the difference in the level of completion and quality
When a drawing looks stiff/dull
02. Defining Stylization
What is stylization?
Object stylization through omission, exaggeration, distortion
Drawing hair strands using stylization
03. Applying Stylization
How to apply stylization to hats, tops, pants, and shoes
How to truly embed your own style into your drawings
04. Imitating Photographs to Get the Feel of It 01: Drawing
How to apply stylization to your sketches
Animation-like omissions and exaggerations
05. Imitating Photographs to Get the Feel of It 02: Coloring
Casual coloring using exaggeration and omission
Finishing techniques to increase the level of completion
SECTION 02. Drawing Lively Characters 01: Sketch
06. How to Sketch Like a Pro
Common mistakes when drawing human poses
How to draw different poses
Different sketches for different characters
07. Dramatic Poses and Natural Motions
Expressing movement using the character's design
Objectively assessing your own drawings to make meaningful improvements
Changing the direction of the view to make the angle more engaging
08. Character Sketches that are Full of Life
The process and method of sketching while paying particular attention to motions
How to edit motions after the sketch is done
SECTION 03. Drawing Lively Characters 02: Line Drawing
09. Line Drawing that Makes or Breaks the Illusion of Motion
How to use lines elegantly
Consistent lines with defined contrast
Drawing lines in a semi-realistic way
10. Beautiful and Elegant Line Drawings
Drawing three-dimensional lines
How to make your drawing crisp from the line drawing stage
Filling in the finishing details
SECTION 04. Drawing Lively Characters 03: Coloring
11. Color Palette that Suits the Characters
Three ways of categorizing a color palette
How to identify pretty color palettes
How to use bright and clear color palettes
12. Understanding Light and Shadow, the Easy and Light Way
Understanding how shadows appear based on the direction of light
Boxing the character to identify identical sides
Practicing shadow shapes based on the direction of light
13. Coloring that Improves the Quality of the Drawing 01
Why it's important to color bigger objects first
Sticking with your selected color palette throughout the coloring process
14. Coloring that Improves the Quality of the Drawing 02
How to add a color palette to diversify the mood
Adding bold accent colors
15. Coloring that Improves the Level of Completion
How to express a variety of color palettes
Improving the level of completion by paying attention to details
How to deal with areas that are no longer necessary
16. Portraying Details that Add Liveliness
Elements that add liveliness to the character
Using props to add a sense of space
Guiding the direction of the gaze and enhancing the illusion of motion
17. Photoshop Corrections that Change the Mood of the Character
Photoshop correction techniques
Changing the color palette using Layer Blending
Adding effects to the drawing using the Filter Gallery
Section 05. Drawing Serious Characters 01: Sketch
18. Setting the Situation and the Atmosphere
Setting the situation using the character design
Picking the right situation to convey your intent as an artist
19. Upgrading the Sketch: Composition and Props
Using the grid to set the location of the props
Choosing the right props
Carefully filling in the density of the drawing
Section 06. Drawing Serious Characters 02: Line Drawing
20. Attention-Catching Character Drawing with Limited Motion
How to use horizontal and vertical lines, and what to look out for
Exaggerating and omitting according to the situation
Drawing simple yet non-monotonous lines
21. Shaping an Attractive Face
Drawing the eyes, the key facial feature
Drawing the different facial features
Section 07. Drawing Serious Characters 03: Coloring
22. Using the Light to Accentuate
Identifying the part you want to accentuate, after setting the situation
How to use light to guide the direction of the gaze
Using the contrast between light and shadow
23. Coloring Dim Drawings for Better Clarity and Transparency 01
Learn the importance of saturation
How to make your drawing brighter
How to color to fix murkiness in a drawing
24. Coloring Dim Drawings for Better Clarity and Transparency 02
Learn the importance of contrast
Adding depth to the intensity of light
Completing the drawing while maintaining saturation
25. Upgrading Low-saturation Drawings
Adding brightness to increase contrast
How to increase low saturation
How to quickly add weight and increase the level of completion
26. Finishing Touches that Increase the Density of a Drawing
Types of effects that counteract stillness
A step-by-step guide to applying effects
Defining the scope of correction
Section 08. Bonus: Coloring Techniques that Enhance Visual Appeal
27. Coloring Black and Silver Hair
Understanding the importance of highlighting
The quick and easy way to color black and silver hair
28. Accessory Stylization
How to draw accessories
Drawing with stylization techniques
Coloring metal accessories
*The release date of this class, curriculum images, and associated content can be changed without prior notice.
** Class videos may be seperated for a more streamlined viewing experience
Interview with
Illustrator Seoji

Question.01
How is this Class Different from the First Class?

The first class focused intensively on introducing a concept of character drawing that is based on the stylization theory. In this class, however, we will skip the fundamental theory and instead go through a step-by-step guide on how to infuse more dynamics into your drawings while intensifying the use of color. This class is perfect for you if you've been feeling like you're stuck in the basics and not seeing progress, or if you've been looking for more in-depth and exercise-based practice with completing actual drawings.
Question.02
What Do You Think Your Strengths are as an Illustrator?

I'm very good at expressing different body poses and motions, which I consider to be the core elements of character drawing. Not only that, the settings for my drawings are well-thought out, and the color palettes I use can grab the attention of the viewer in an instant. As I've given numerous drawing classes and have built a substantial background in training, I've gained a great deal of expertise in efficiently enhancing the level of completion and quality of character illustration, with a special focus on casual styles.
Question.03
What Will the Students Gain from this Class?

The curriculum covers everything from sketching a stylized character according to the desired concept, selecting the right colors, and adding finishing touches to upgrade the drawing. Specifically, I will provide students with detailed guidance on what to watch out for, how to make corrections, and how to determine when a drawing is finished. This will help them develop a sense for drawing.
Required Programs
This course will use
- Adobe Photoshop 2022

Please purchase and install these program(s) for an optimized course experience.

*These programs and/or materials will not be provided with the course.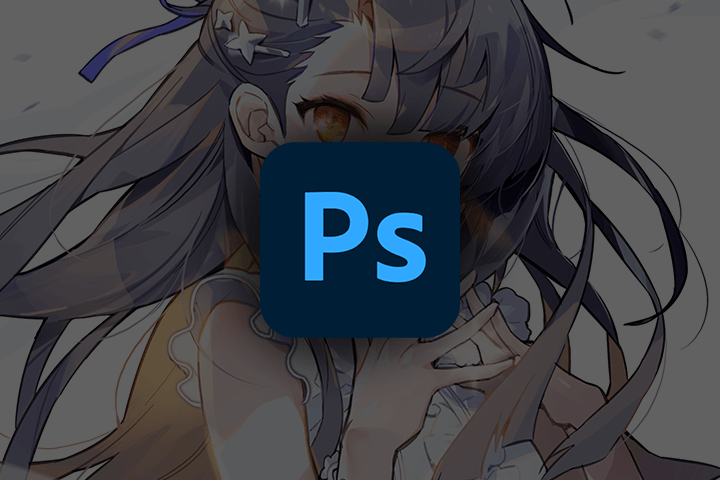 Recommended Class
Like this class?
Then check these out!
[IMPORTANT NOTICE]

*Please note that the information on this page is subject to change without prior notice.
*Would you like to learn more about our refund policy? Please check here.
*Please check our FAQ for Copyright and Proprietary Rights, User-Generated Content, Security, and Violation information.