[Summersplash]Illustrator,Seoji_서지 Details
Class Intro
Illustrator, Seoji
Games, webtoons, concept art, etc.
Stylized Character Appears in various genres!
Professional illustrator Seoji will showcase
the drawing routine of how the final
Stylized Character is completed
in the order of Theory-Sketch-Coloring-Correction.

Learn to apply the Deformation technique,
a must for Stylized Characters,
And gain skills such as learning to omit
certain parts from the character,
As well as the skill of exaggerating certain parts.
We will also learn to naturally express
the human body using shapes,
Use a myriad of animation-like colors,
And to finish character creation work
through photoshop!

With practical experience from
not only Netmarble as well as
various game practical experiences
Seoji has many years of teaching experience
and 60,000 followers on Twitter.
We will be waiting for you at Coloso.

Content
Length: 24 videos
(22h 37m)
Difficulty: Basic
Unlimited views

Video Details
Audio: Korean
Subtitles: English

Software Required
Adobe Photoshop CC

Perks
PSD files
Expert Illustrator Seoji's
Profile & Portfolio
Seoji
Illustrator

Hello, My name is Seoji,
and I am working as an illustrator.
I have taught many students
while working on different illustrations
for various Netmarble games such as
"How to Train Your Monster", "The Knights Chronicle" etc.

When I draw, I usually focus
on the Deformation (Stylization)
and the lively movements of the character,
As well as on expressing the character's personality
That is especially important
when drawing Anime characters.

As many people pointed this out
as one of my biggest strengths,
In this class, I will show you a step-by-step procedure
on how I create a Anime character
With my own skills on deformation application.

Based on my experience as an illustrator,
I will teach you how to develop
and improve your skills
In the most effective and easiest way possible,
And I will play the role of a guide
So that you can figure out
your own strengths and weaknesses.
So even if you're trying Stylized character
for the first time,
please trust me and follow me.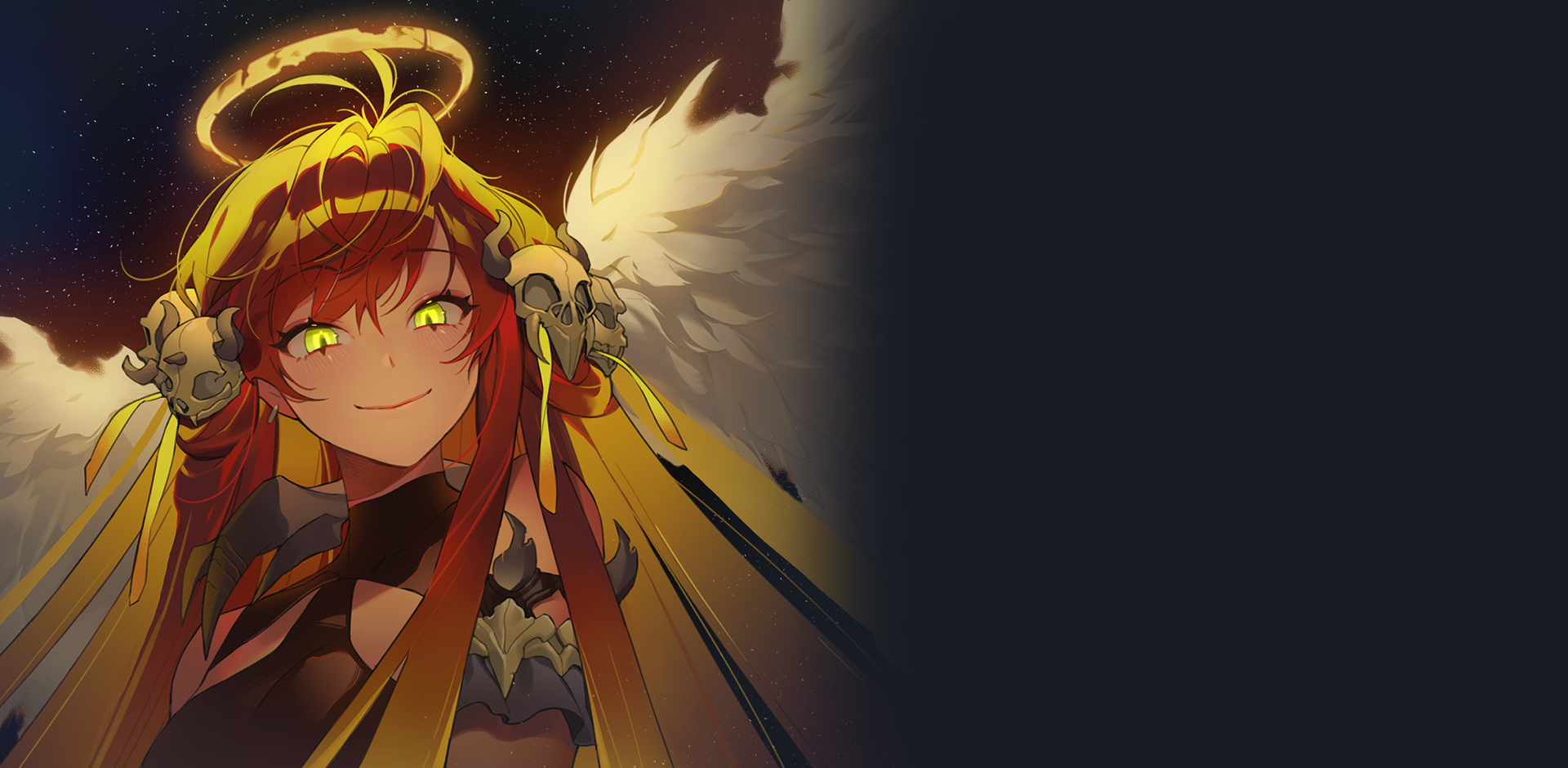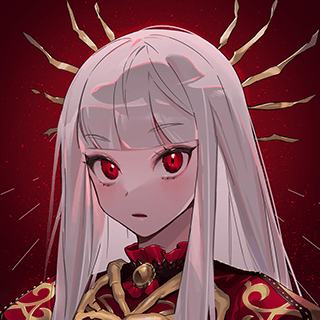 Illustrator,
Seoji
[Current]
Freelance Illustrator
Recognizable
Projects & Awards
[Former]
2020 YooZoo - 'The Three Kingdoms of the Youth'' Illustration
2017-2020 Netmarble Monster - 'Nights Chronicle' Illustration and Original Screenplay
2016-2017 Netmarble Monster - 'How to Train Your Monster' Illustration and Original Screenplay
Meerkat Games - 'Royal Crown' promotional Illustration
Raon Entertainment - 'Tales Runner' Card Illustration
Ntreev Soft - 'Pangya-m' Card Illustration
Tencent Games - 'White Light' Illustration
Netmarble Monster - 'Project P' Original Screenplay


Twitter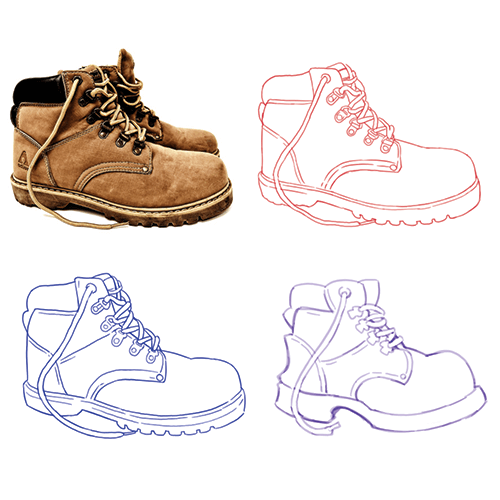 Deformation (Stylization) Theory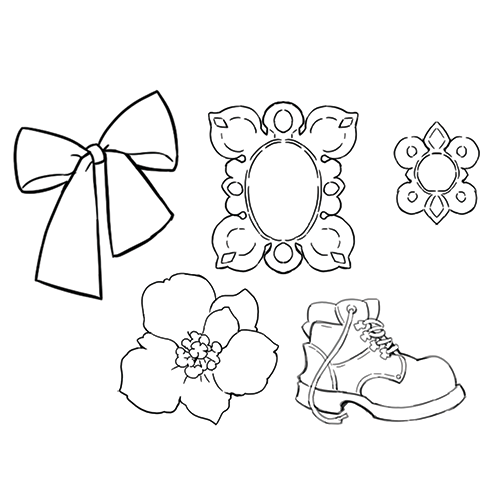 Props with Deformation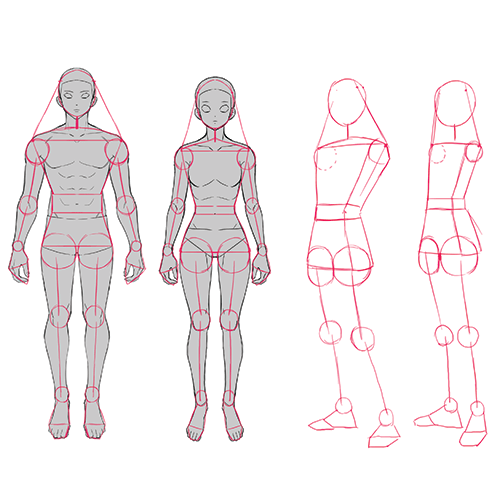 Human Figure Drawing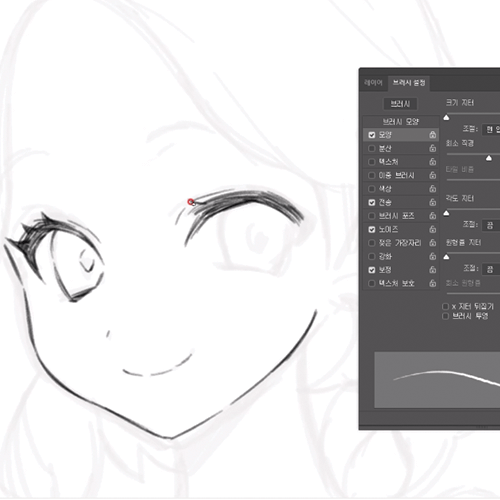 Character Ratio Setup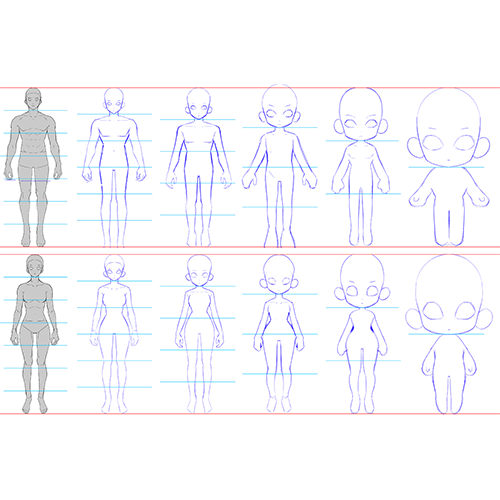 Body Proportion Setup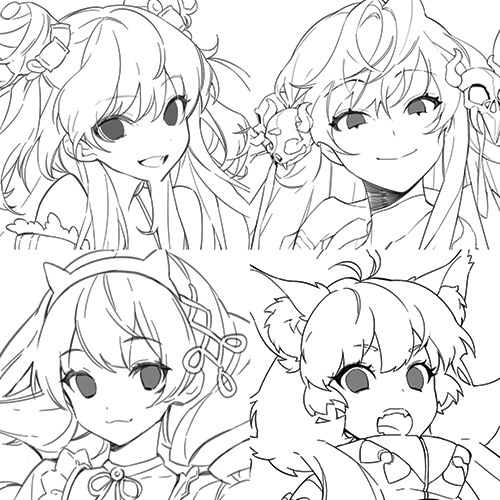 Setup the Stylized Features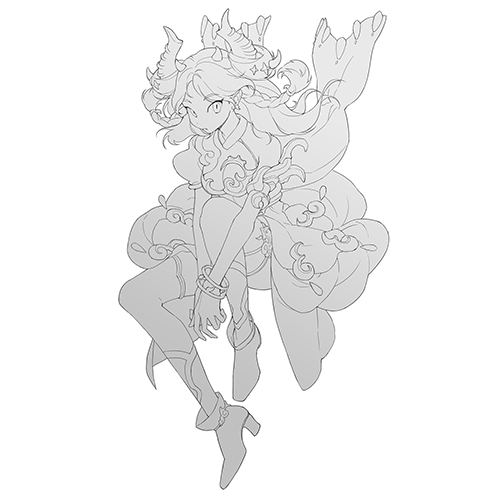 Linework with Vivid Form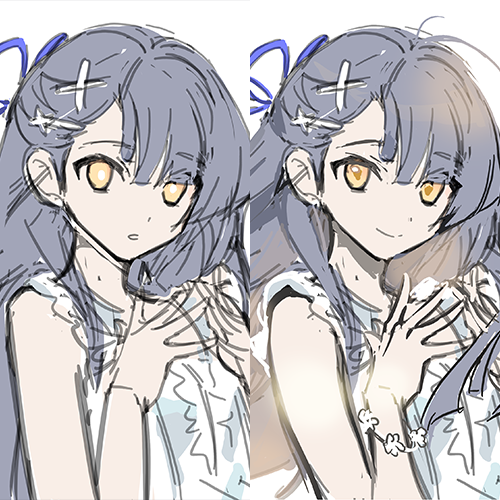 Lively Sketch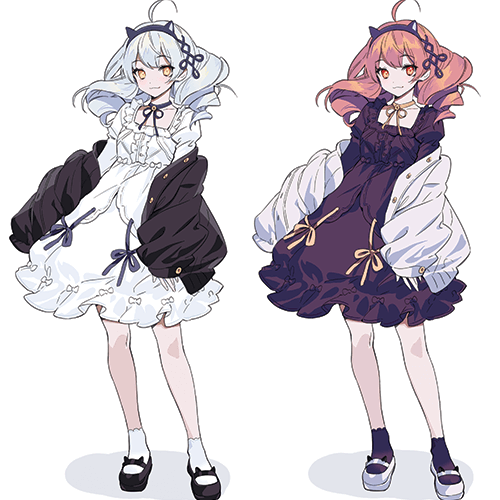 Character Coloring
Using Contrast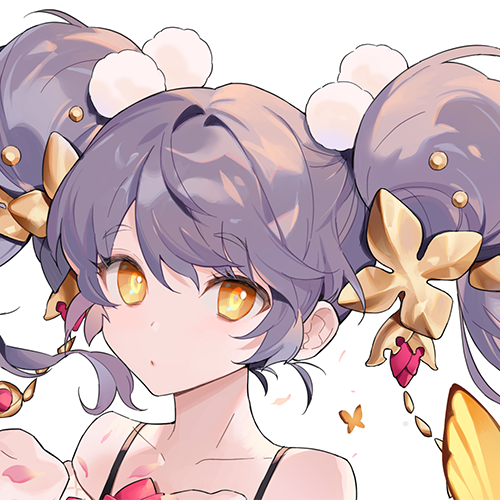 Main Part Coloring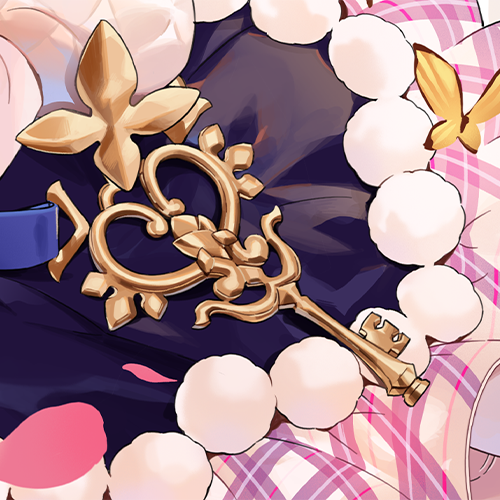 Object and Clothes Coloring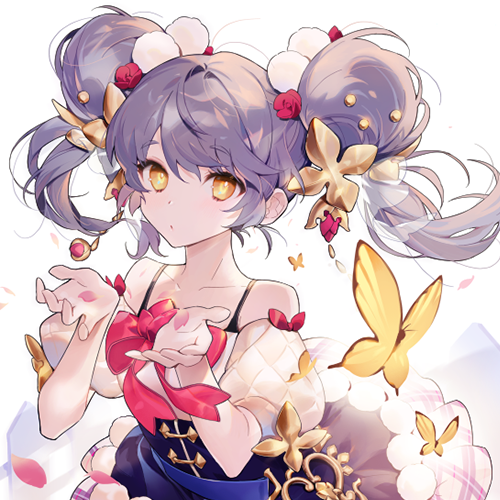 Photoshop and Finishing Up
*These are example images for better understanding.
Insights of Character Drawing From the Expert
An opportunity to indefinitely watch the special know-how of illustrator Seoji, who has extensive experience in teaching numerous students! You can build the solid basics of character drawing necessary for various fields such as webtoons, games, and illustrations.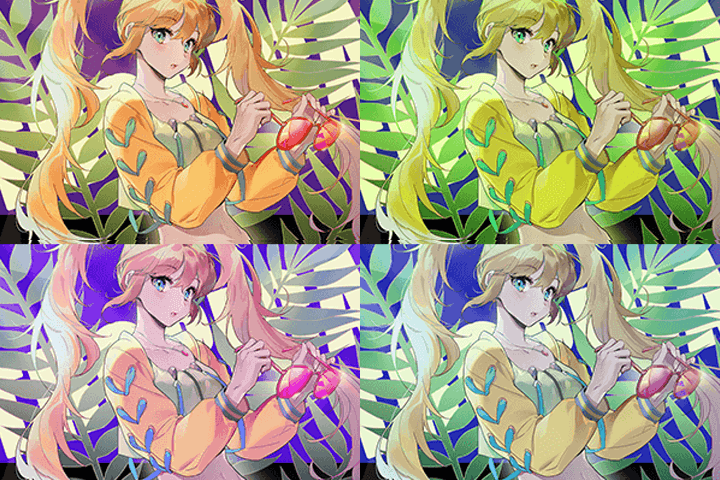 Anime Character Drawing with a Stylization Intensive Curriculum
Through various examples, you can firmly strengthen the basic concepts of object and character deformation (stylization), and apply that training to actual drawing.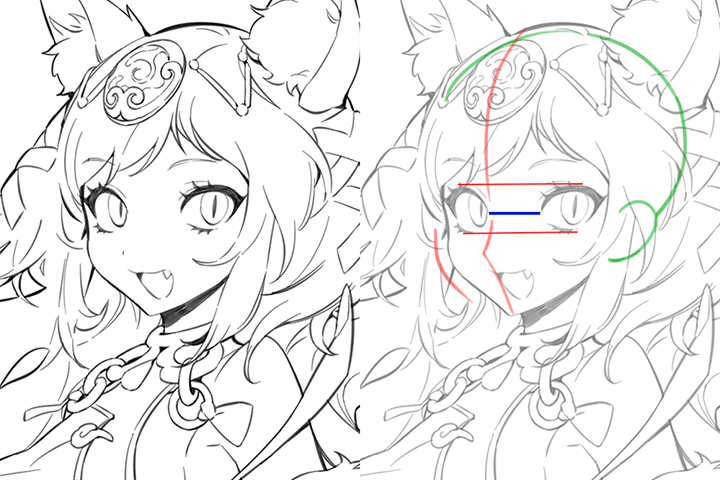 How to Color the Anime Characters Clear and Cleanly
Based on an understanding of Photoshop functions that are not usually used, you can learn illustrator Seoji's unique skills of coloring and correction to bring three-dimensionality and vitality to plain characters.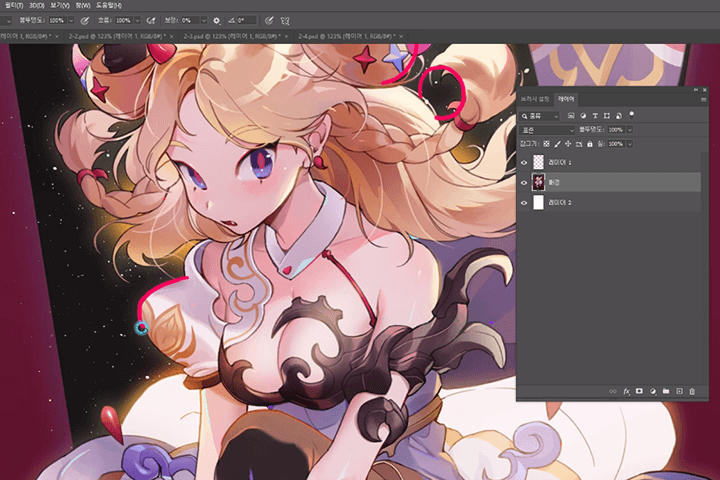 Class Details
You'll Learn
Understanding Deformation, the Essential Elements of Stylized Characters

Through various examples, understand the changes in the drawing style according to the deformation and draw props that are often used for characters by catching the sense of the deformation using the basic figures.

Building the Foundation of Characters by Drawing the Human Body

Create natural poses using shapes such as circles, squares, and triangles, and set the ratio of an attractive human body's face, hands, and feet, and express the character's beautiful body line using curves.

Character Arrangements That Enhance the Sense of Space on the Screen

Using the screen composition method that catches your eyes at once, create a sketch focusing on the large silhouettes and movement, and use various objects such as backgrounds and props to emphasize the sense of space on the screen.
Line Drawing Technique
Based on Deformation

Based on your understanding of the thickness, speed, and type of brush, you will learn how to fill in the drawing density, as well as how to draw lines by hair and clothing wrinkles that increase the completeness of the drawing.

Emphasis on Coloring that Brings
the Character to Life

Learn the theories on color, brightness, and saturation to find the right color for the character's mood, then color the main part and object in that order, and set the shadow to reflect the deformation principle.

Correction and Finishing Methods to emphasize the highlights of the work

Objectively analyze your paintings through the distribution of brightness on a gray scale, learn various correction methods using Photoshop, and complete one character illustration.
Unlimited Access
Best Price
Buy now, get unlimited access.
(자동 구성) 가격이 인상됩니다.
This special offer ends soon.
Buy now and save!
SECTION 01. What Is Deformation?
01. What Is Deformation?
Understand Easily with Examples
Changes in Character Paintings According to Deformation
02. Practice Lines with Deformation
Use Basic Shapes to Create a Sense of Deformation
Draw Props That Are Often Used with Deformation
(Frills, Ribbons, Shoes, Flowers, Accessories, Etc.)
SECTION 02. Character Basics
03. Figure Out the Human Body
Body and Joints Expressed with Circles, Squares, and Triangles
Draw a Pose by Twisting a Shape
04. Principle of Setting Attractive Body Proportions
Proportional Differences between the Upper and Lower Body
Exaggerate a Character's Flexion
Create Your Own Proportions
05. Character's Body Stylization
Muscle and Bone Structure Often Used in Paintings
Draw a Prettier Body Using Curves
Why Is My Character Awkward?: Find Out Mistakes Often Done
06. Highlight of the Drawing, Creating Facial Features
Creating Attractive Features Using Deformation
Face Detail Work That Brings Out Completeness
How to Draw Clothes with Emphasis on Shape
SECTION 03. Character Sketch
07. Get an Interesting Composition
Organization of the Screen That Draws Attention
Creating a Drawing That Stand Out: Interact with the Drawing
08. How to Sketch Highlighting Characteristics
Setting Character Keywords with the Mind Map
Using Shapes to Design Characters
Sketch Method That Successfully Shows the Character's Characteristics
09. Effective Sketch Quality Improvement Method
Modifying Dynamic by Silhouette Extension/Deformation
Why Is My Drawing Stiff?: Exaggerating Character Dynamics
10. Use Grid to Fill Empty Spaces
How to Modify the Human Body Easily and Quickly
Compare Each Side to Fill In Missing Gaps
11. Adding an Object
Method to Highlight the Character
Use the Background and Props to Create a Sense of Space and Atmosphere
12. How to Draw a Line Drawing That Fits the Style of the Painting
Determine the Total Density of Lines in the Drawing
Difference According to Thickness, Omission, and Shape of the Line
A Lot Doesn't Mean It's Pretty: Omit, Use Exaggeration
Find Out What Mistakes You Make Often
13. How to Draw a Line Using Lumps
Divide Sections Using the Strength and Weakness of the Lines
How to Draw Lines by Wrinkles on Your Hair and Clothes
Increase Drawing Completeness (Line Completion, Strength Correction, Etc.)
Find Out the Mistakes You Make Often
14. About Coloring (Color, Brightness, Saturation)
An Understanding of Color, Brightness, and Saturation
Use Contrast to Add Eye-Catching Effects
Learn about Color, Saturation, and Brightness Contrast Examples
Find Out the Mistakes You Make Often
15. Capturing the Mood of Light and Shadow
Shadow Shape According to Light Position
Establishing the Mood of Light and Shadow in My Drawing before Depiction
16. Main Part Coloring
How to Color the Face
How to Color the Eyes
How to Color the Hair
Finishing Method to Increase Completeness
17. Coloring Clothes and Objects
How to Color Clothes
Object Coloring Method
Finishing Method to Improve Completeness
18. Finish Coloring and Description
Increase Quality with a Closing Description
Increase the Density of Drawing by Adding Objects
19. Increase Drawing Completeness
Understand the Effectiveness of Each Layer
Add Colors, Descriptions, and Objects
20. More Vibrant Coloring Techniques
How to Highlight the Main Theme: Articulating Your Intention
Depth Expressions by Light and Dark Stages
Putting Deformer in Light and Shadows
SECTION 07. Finishing Drawing
21. Calibration and Finish-up Process
How to Decorate a Picture with Light and Brush, Etc
Add Life with a Variety of Shades
Various Calibration Methods Using Photoshop
22. How to Understand Your Paintings More Objectively
Looking from a Third Person Eye
How to Draw a Piece of Work That Receives Good Reviews from Others
SECTION 08. The Mindset You Should Have While Drawing
23. How to Do Drawing Training Alone
What Is the Training Method for Me?
Sketching, Drawing, Coloring, and Training Method by Technique
24. Breaking Your Limits and Challenging Yourself in Many Areas
Overcoming a Slump
30 Seconds/20 Minutes Croquis
Using the Color Palette
Interview
with Illustrator Seoji


Question.01
For which students is this class appropriate?


I recommend it to anyone who knows how to complete a painting to a certain extent, but has difficulty adding techniques or personalities, and who wants to enter into stylized characters. If the character's personality or deformation is not enough to make it look stylized, the painting will look hard in general, but this class will solve all your problems.
Question.02
What effect does the deformation technique have on the Stylized Character?


Unlike live-action and half-live that focus on drawing delicately, omitting and highlighting certain parts is important in stylized characters. In my class, I'd like to teach you how to quickly and easily understand what parts of the character should be highlighted and omitted during drawing.
Question.03
In order to level up quickly along with the class, What type of effort should we make?


You should stick to the basics of deformation, the core of the class. Stylized painting is a combination of various shapes, and in order to make the shape look good, I recommend you practice basic straight lines, curves, circles, squares, and triangles. In this class, I will show you all the process of drawing stylized characters with the deformation principle.
Question.04
What is the main point of the class that you want the student to get?


I can't pick just one. However, I would say the ability to complete stylized characters through understanding deformation, revitalizing the drawing with animated like color expressions, and developing skills by boldly utilizing various effects. After finishing the class, you will be able to catch and draw a scene from an animation.
Required Programs
This course will use Wacom Intuos and Adobe Photoshop CC. Please purchase and install these program(s) for an optimized lecture experience.

*These programs and/or materials will not be provided with the course.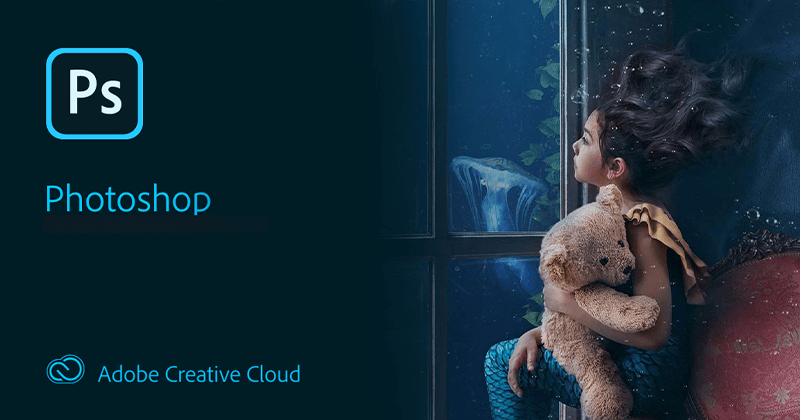 Recommended Classes
Like this class?
Then check these out!
[IMPORTANT NOTICE]

*Please note that the information on this page is subject to change without prior notice.
*Would you like to learn more about our refund policy? Please check here.
*Please check our FAQ for Copyright and Proprietary Rights, User-Generated Content, Security, and Violation information.