[Summersplash]Illustrator,Rojo_로호 Details
Class Intro
Illustrator, Rojo

Are your illustrations missing that extra something?

Maybe you're not giving your backgrounds
the attention they deserve.
Start making illustrations that shine
by learning the fundamentals:
from planning your drawing to using references,
and other essential elements like perspectives,
to create complete background concept art
that exude an extra layer of depth
through a combination of dreamy light and color.

Content
Length: 28 videos
(18h 38m)
Difficulty: Basic
Unlimited views

Video Details
Audio: Korean
Subtitles: English

Software Required
Adobe Photoshop CC

Perks
Class exercises
Photoshop brushes
Various JPG files
PSD files
(Sketch samples & Color style guide)
Expert Illustrator
Rojo's Profile & Portfolio
Rojo
Illustrator

Hi, I'm illustrator Rojo.
While working as a freelance concept artist,
I am juggling multiple tasks and
offline lecture activities.

My goal is to organize what's necessary
for a better picture and encourage you
to solve it yourself.

I prepared a simple and enjoyable curriculum
to help you learn as much as possible
about light and color.

Through my lecture, I hope to inspire more people
to experiment with light, color, and digital drawing.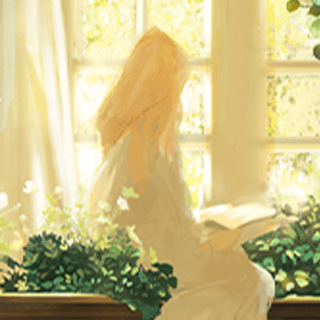 Illustrator,
Rojo
[Current]
Freelance concept artist
Recognizable
Projects & Awards
2019 Published "Rojo's Background Illustration Making"
2017~ Freelance Works and Lectures
2013~2016 Team D.T.R Background Concept Artist
2012 Neowiz Background Concept Artist
2011 Enflute Background Concept Artist

Worked on Ridibooks Resetting Lady and Other Cover Illustrations


Twitter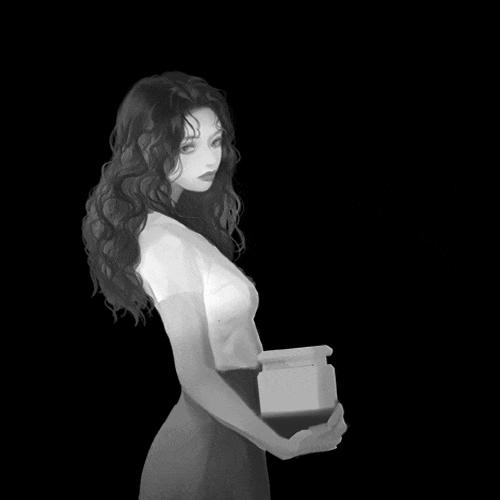 How to use Brushes and Resources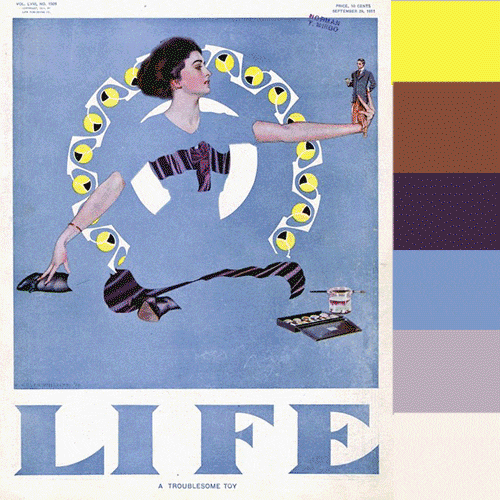 Vintage Illustration Analysis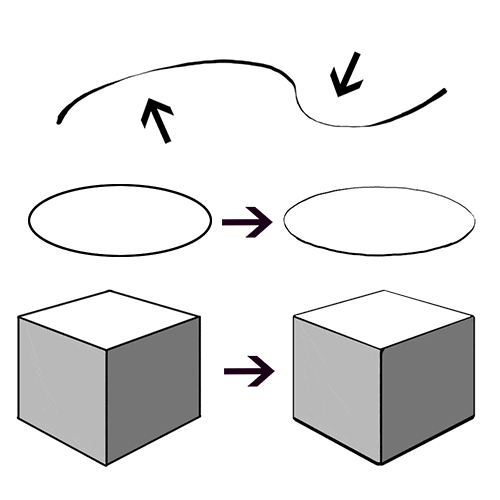 How to Use Lines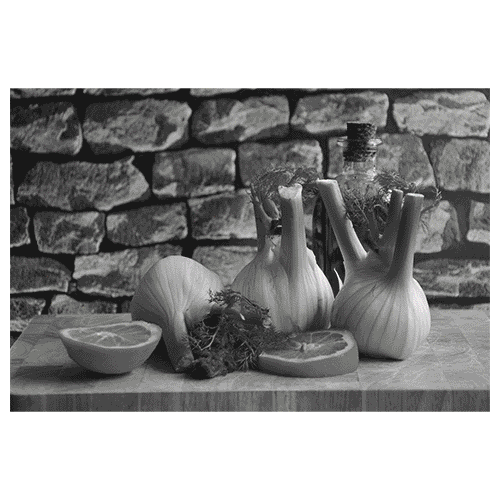 Box and Silhouette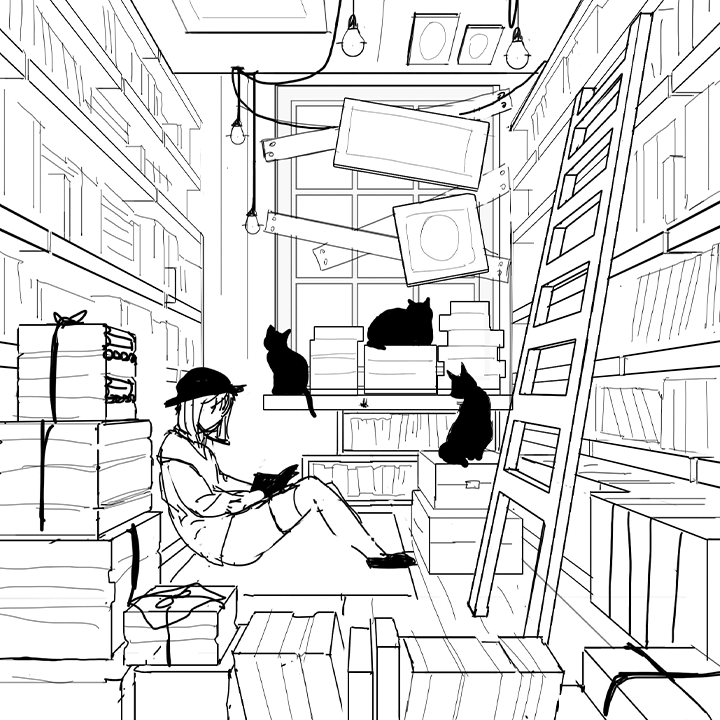 Perspective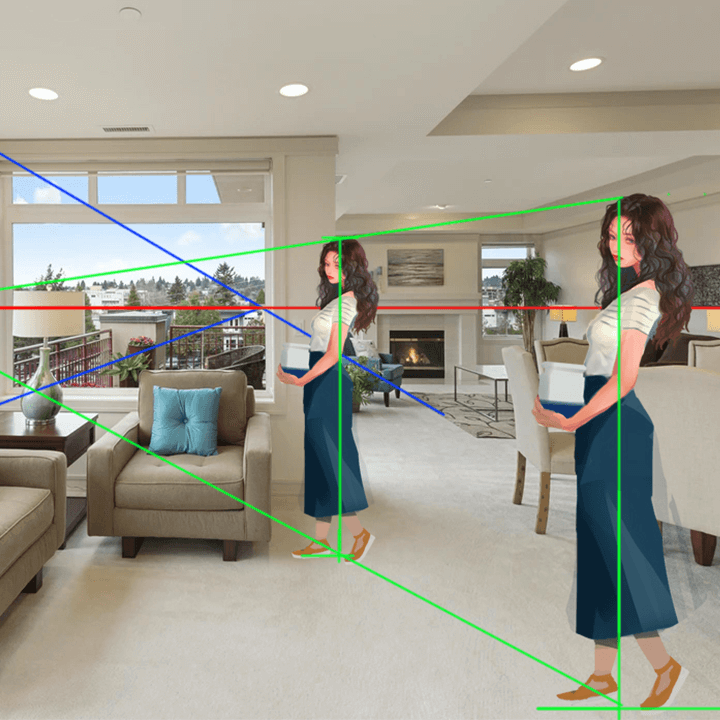 Point of View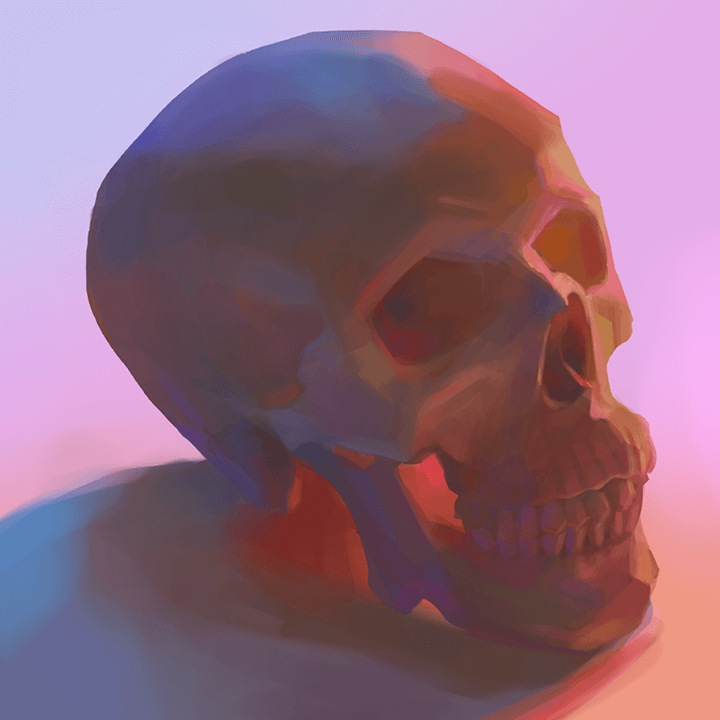 Light Fundamentals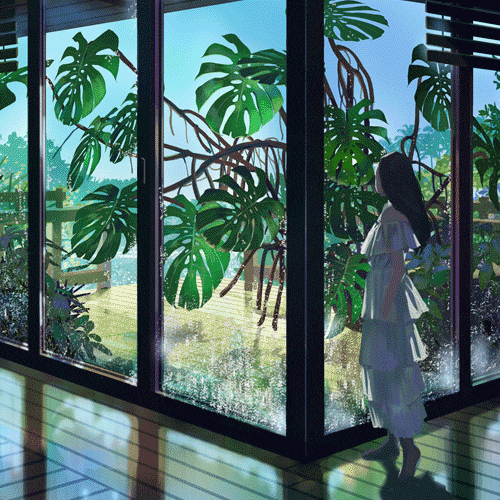 After Effects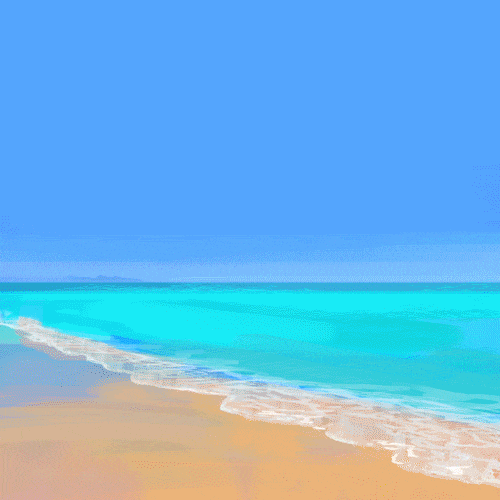 Ocean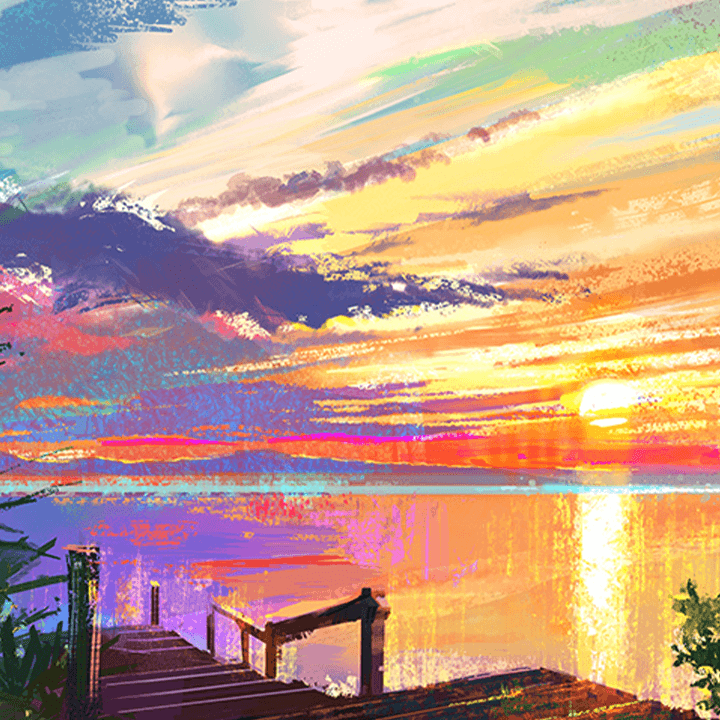 Sunset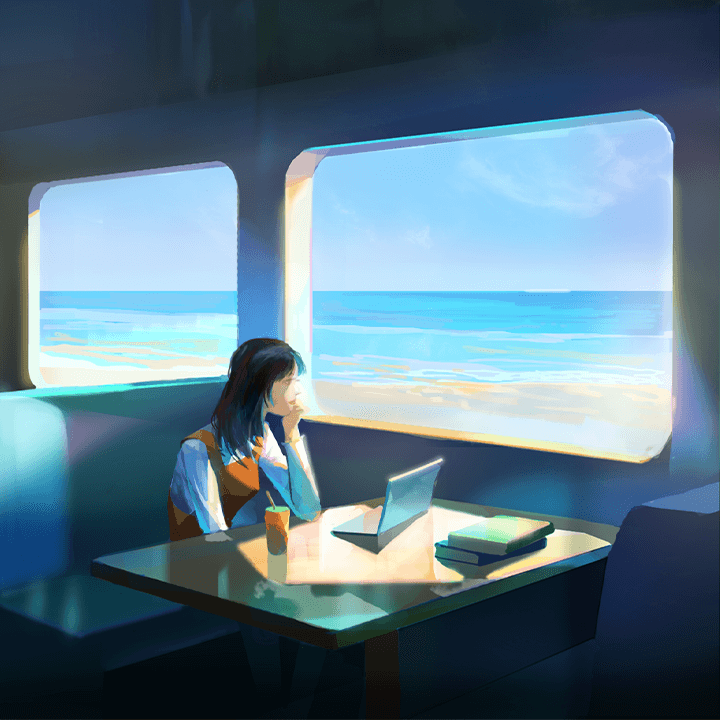 Daytime Cafe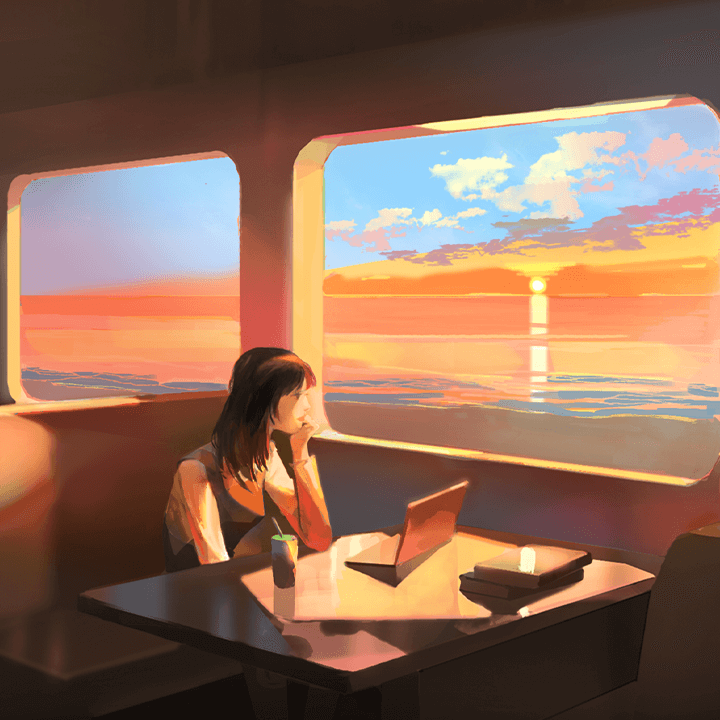 Nighttime Cafe
*These are example images for better understanding.
Check out what students
think about this class!
Student A
(Currently employed at N)
This is a class you won't regret taking. You will be able to upgrade your skills while being filled in on some of the background knowledge you might be missing. It is especially helpful for those who are just beginning to draw because it teaches everything from drawing lines to using perspective and color.
Student B
(Currently employed at B)
It's a good lecture for beginners, as it covers the fundamentals of perspective, composition, and color, as well as how to apply them. In particular, I liked how she suggests specific training methods so that you can study alone. The various methods that I learned in the lecture helped me fix my drawings more efficiently.
Student C
(Freelancer)
There's a lot of knowledge that comes along with the class as the instructor shares what they learned from years of working experience. The class provides systematic solutions to composition issues that were very helpful in terms of learning and producing work as quickly as possible. Where I faced unforeseen diffcutlies or obstacles, the instructor placed extra tips that helped me continue moving forward.
Efficient Drawing Techniques From a Background Art Expert
In this class, you can learn how to draw like Rojo, a professional background illustrator who has worked on several Neowiz original background arts and Ridibooks cover illustrations.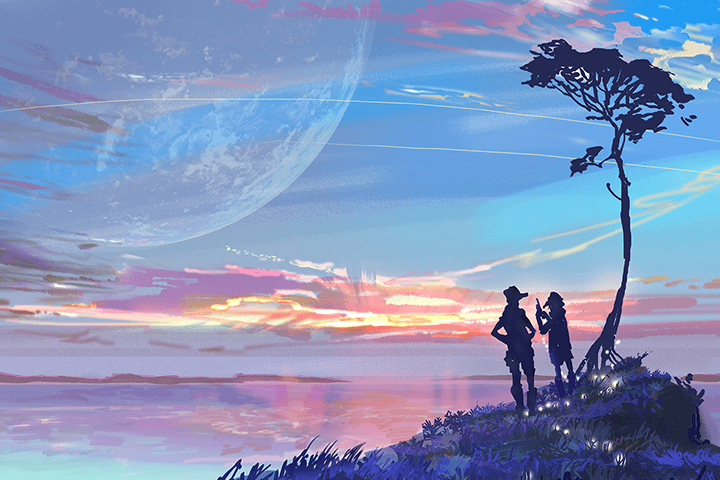 Optimized for Neat And Appealing Drawing
This workshop will show you how to use light and color to achieve Rojo's signature clear and crisp illustration style.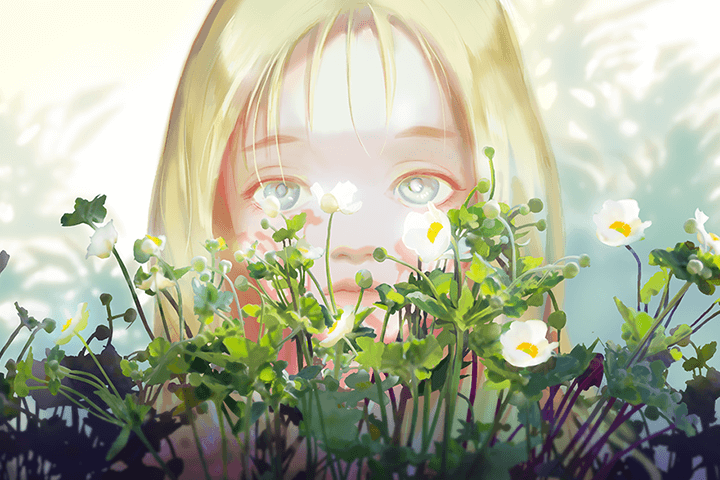 PSD Materials For More Fun and Easy Learning
To help students understand and learn, this class provides learning materials such as brushes, sketch sample PSD files, and coloring guide PSD files.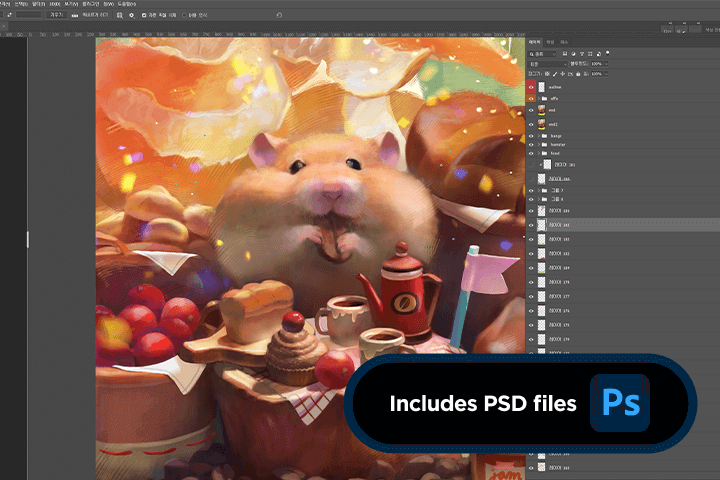 Class Details
You'll Learn
Brainstorming Concrete Ideas for an Excellent Illustration

Before we start drawing, we'll learn how to think like a painter by exploring what makes a picture appealing and how to generate ideas throughout the planning stage.

Analyze and Imitate Artwork to Improve Your Skills

Examine a variety of sources, such as vintage illustrations and fashion magazines, to discover the characteristics of exceptional artwork and reproduce it.

The Sense of Space and Perspective That Will Bring Out the Depth of Your Drawing

Learn how to fill empty spaces efficiently and give them vibrancy and stability to capture the storytelling in the picture using basic theory and practice on space and perspective.
How to Achieve "Good Coloring" Using Fundamental Color Theory

The students will learn about the basic concepts such as color, contrast, and saturation to analyze the reasons for poor color choices in a drawing. In addition, to improve their understanding of 'good colors,' they will create a color box using a palette of their personal preferences.

How to Use Light to Complete the Atmosphere of the Drawing

Students will strengthen the fundamentals of light theory, such as different types of light, wireframes, and the boundaries between light and shadow, and apply them to express different atmospheres in a drawing.

Complete Daytime and Nighttime Background Concept Art

The students will learn about the basic concepts of color, contrast, and saturation to analyze the reasons for poor color choices in a drawing. In addition, to improve their understanding of "good colors," they will create a color box using a palette which fits their personal preference.
*These are example images for better understanding.
01. Intro
Class Introduction
The Importance of Having Good Taste and Insight
How to Train Yourself for Drawing
SECTION 02. Find the Right Color for Your Drawing
02. Let's Spice up the Image with the Provided Brush and Resources
Use Sources to Understand the Basics of Configuration
03. Organizing the Emotions in Your Imagination
Rewind the Mind Map of a Good Picture
Refine Your Preferences by Referring to References
Look for Similarities between Your Favorite Drawings
04. How to Shape Your Drawing
Use Mind Maps and Image Boards
Make Your Theme and Emotions Clear, and Then Expand on Them
Make a Sketch to Achieve a Stable Outcome
SECTION 03. The Similarities between Illustrations That Convey Strong Emotion
05. Analysis through Picture Tourism: Vintage Illustrations and Fashion Magazines
Palette Analysis
Line and Shape Eye Movement
Describe the Purpose and Effectiveness of the Configuration
Example of a Picture with a Simple Background and Components
06. Let's Use Photo Resources to Fill in the Background
Decorating Buildings (Pictures and Sources Will Be Provided)
Application of the Configuration Learned in Chapter 4
07. A Picture Analysis Method That You Must Know to Improve Completeness
Line and Shape Eye Movement
Skills Required to Complete Tightly Composed Pictures
Drawing Tips from Enviable Artists
08. Don't Just Follow It Blindly, Use an Efficient Imitation Method
Artwork Imitation Method
Rojo's Tips on Drawing: Exercise (Sense of Shape, Space, Color, Etc)
SECTION 04. Drawing Exercises to Make Your Illustrations Stand Out More
09. Use the Line Art More Three-Dimensionally
Understanding Line Weight
Three-Dimensional Line and Flatline
10. Don't Draw like an ID Photo
How to Figure Out the Silhouette of the Form
Turn the Object into Boxes to Find the Three Sides
11. How to Draw Effortlessly but Cool
The Sense of Rhythm That You Need for Drawing
Using the Zigzag, ⅓, and Golden Ratio
Rearrange Photos to Make More Interesting Sketches
Making a Beautiful Vintage Deserted House
12. 9 Ways to Flawlessly Place a Character in the Background
Illuminating a Person in a Space
9 Ways of Creating a Space That Matches the Character
Let's Apply the Theory and Put the Character in the Picture
13. Perspective Basics
Perspective Terms and Basic Concepts
The Importance of the Eye-Level Line
How to Find the Eye-Level Line
Distinguish between 1 Point Perspective, 2 Point Perspective, and 3 Point Perspective
14. Preventing Background and Figure Size Miscalculations
Positioning the Figure in the Background Naturally According to Their Perspective
15. Tips on Perspective and How to Avoid Extreme Perspective
Why Your Drawing Looks Awkward When You Apply Perspective
16. Let's Draw According to the Perspective
1 Point Perspective Theory and Exercise: Bookstore
2 Point Perspective Theory and Exercise: Cafe
3 Point Perspective Theory and Exercise: Ruins
17. Many Ways to Easily Fill up Space
Isometric Drawing
A Simple Example of a Drawing That Can Easily Bring Out a Sense of Space and Three-Dimensional Depth
SECTION 05. Use Light and Color to Make Your Drawing Stand Out
18. Let's Summarize Light and Form
The Distinction between Good Lighting and Bad Lighting In Drawings
Identifying and Revealing the Shape of Light and Dark Boundaries
19. Expressing a Sense of Space with a Sense of Scale
The Concept of Aerial Perspective
Things to Watch Out in Aerial Perspective
20. Simply Adding a Three-Dimensional Effect to a Picture
Adding Aerial Perspective in Your Drawing
21. Fundamentals of Color
Fundamentals of Color: Color, Contrast, Saturation
Three Primary Colors and Color Circle
Color Contrast and Cold/Warm Tones
Primary Color and Background Color
22. The Key to Improve Your Coloring Skills
When It's Hard to Pull Out a Palette
When the Colors in Your Drawing Look Too Simple
Understanding Where to Put the Color Change
Color Harmony Between the Background and the Figure
Murky Color and Burnt Drawing
Determine the Color of the Drawing with the Color Box
23. What You Need to Know to Use the Light Well
Types of Light and Their Names
Differences in Light Reflection Due to Material
Finding Color and Reflected Light inside the Shadow
Exaggerating the Color That Light Emits
24. Tips on How to Make Good Use of Light and Color
Editing Method That Rojo Uses
25. Let's Draw a Scene with a Pond
Maximize the Colors in Your Drawing
26. Let's Use Photo Resources to Quickly Finish the Cityscape
Using Light and Shade to Put Photo Resources into Perspective
Painting with More Detail
Finishing Touch to Complete the Drawing
SECTION 06. Complete Your Own Illustration
27. Let's Draw a Cafe in Daytime and Nighttime: Part 1
Painting of a Beachside Cafe during the Day
28. Let's Draw a Cafe in Daytime and Nighttime: Part 2
Editing Effect and Retouch Method to Change from Day to Night
Try Adding a Sunset
Interview
with Illustrator Rojo

Question.01
Who are the target audiences
for this class?


I think my target audiences would be those who communicate with images on social media platforms such as Instagram and Twitter, those who want to express light and color in an appealing way, and those who have difficulty seeing the image. I am confident that my class will make drawing easier and more enjoyable.
Question.02
What are your strengths
as an illustrator?


My strength is that I don't take a long time to complete a task. The initial work speeds up dramatically as you recognize the basic shades, borders, and coloring for background illustrations, as well as the rough composition. You'll learn a range of strategies from my daily work routine in this class. In addition, I will provide various resources, brushes, sketch samples, and coloring guide PSD files.
Question.03
What tips can the students get
from the class?


As we aim to repeat learning in numerous ways through configuration, value, perspective, and color consecutively, our capacity to notice and judge pictures will vastly improve. You can also have a positive painting experience because accurate theory and purpose produce measurable results.
Required Programs
This course will use Wacom Intuos and Adobe Photoshop CC. Please purchase and install these program(s) for an optimized lecture experience.

*These programs and/or materials will not be provided with the course.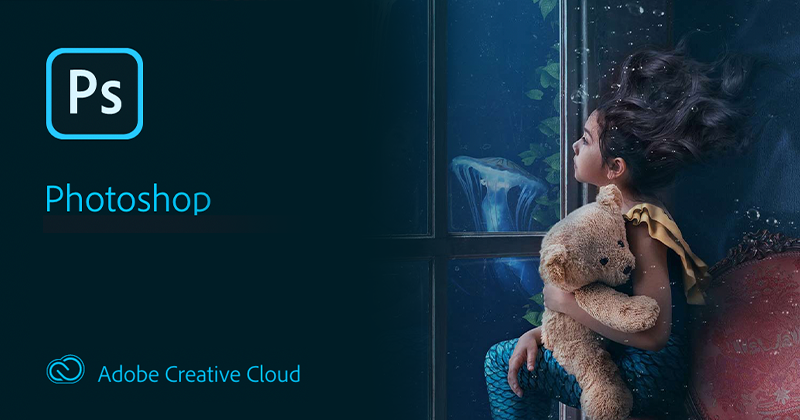 Recommended Classes
Like this class?
Then check these out!
[IMPORTANT NOTICE]

*Please note that the information on this page is subject to change without prior notice.
*Would you like to learn more about our refund policy? Please check here.
*Please check our FAQ for Copyright and Proprietary Rights, User-Generated Content, Security, and Violation information.