Illustrator,Rinotuna_리노참치 Details
Class Intro
Illustrator, Rinotuna
Is it difficult to draw
an original character that fits
a new theme and elements?

Including several illustration-related publications
such as <Kind Coloring> and <Dynamic Drawing>,
Rinotuna is a popular instructor at Arteum
and a master of ideas.

Step by step, he will teach you
how to effectively visualize
abstract thoughts such as
ideas and keywords.
From collecting inspiration from broad areas
and reference analysis methods,
and through a curriculum where students
can try out designs of
different directions themselves.

Complete a brand new
character illustration
where rich imagination
and colors stand out!

Content
Length: 26 videos
(28h 45m)
Difficulty: Basic
Unlimited views

Video Details
Audio: Korean
Subtitles: English

Software Required
Adobe Photoshop CC

Perks
Layer properties preset PSD
for expressing detail
Original work PSD to check
work procedure and layers
Expert Illustrator
Rinotuna's Profile & Portfolio
Rinotuna
Illustrator

Hello.
I am illustrator Rinotuna.

I am currently teaching Human body
drawing/Illustration classes in Arteum Academy,
as well as working as a character designer
who creates characters with different concepts
in social media and several game projects.

I believe that people who draw
will inevitably want to create
their own characters at some point in their lives.
And I often saw people who were upset
when the results came in lower than expected.

We will learn about the process of character design
from observation to completion in this class,
and we will help you feel more confident
so that the challenges of character design
feel more liberating and exciting.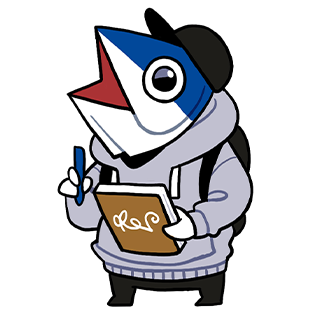 Illustrator,
Rinotuna
[Current]
Arteum Academy
Class instructor (Human body drawing Illustration)
Freelance Illustrator
Recognizable
Projects & Awards
[Books]
Written Composition: Kind Drawing
Kind Coloring
Dynamic Drawing
Kind Light and Color

[Projects]
SHIFT UP Destiny Child Illustration


Instagram
Silhouette and Composition

Organizing Drafts and Direction for Development

Properly Working on Drafts
Drawing and Coloring Technique

Final Character Illustration
Complete
Your Own Illustration

*These are sample images for better understanding.
3 Years of Being Waitlisted!
Make Rinotuna's Drawing
Know-How Yours
It's about time to get off the waitlist! Learn the drawing know-how from the popular instructor, Rinotuna, You can learn the drawing know-hows from a popular instructor, Rinotuna, online for a lifetime as much as you want.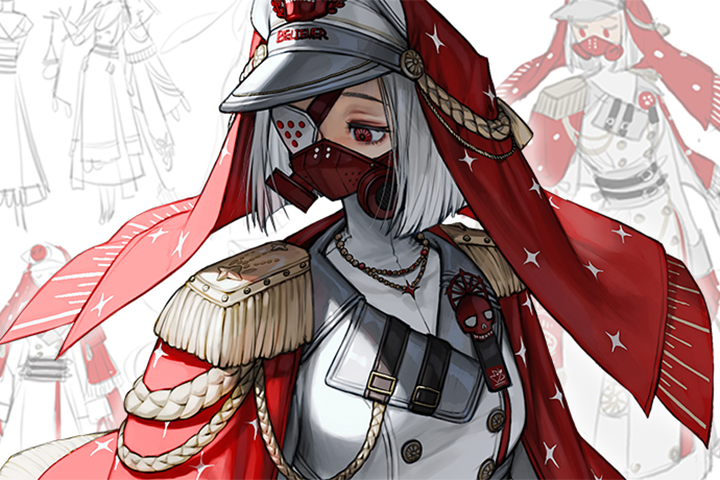 Starting from Zero,
Beginner's Guide To
Character Design
Are you feeling lost about where to start your character design? Join this class to learn how to express your ideas easily and effectively by following a step-by-step process from ideation to completion.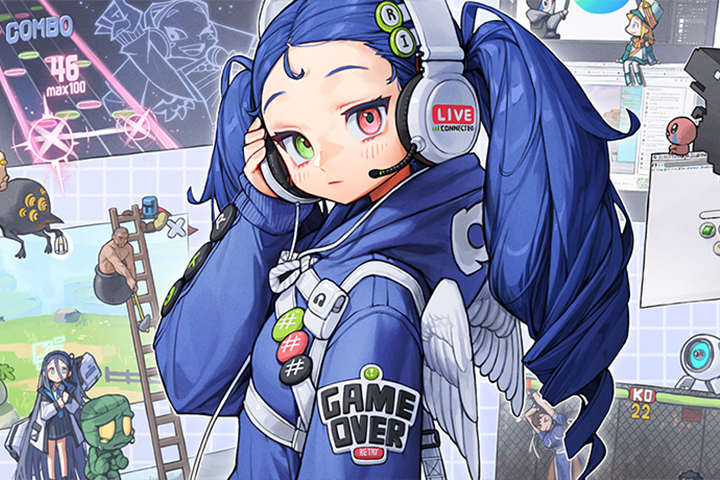 Trendy Silhouette and Coloring Using the Visual Design Theory
Make your own character design that anyone can relate to through logical visual design theory and sensible coloring methods such as understanding, analysis, depth, and color. Create your own character design that anyone can relate to using logical visual design theory and practical coloring methods such as comprehension, analysis, intensification, and color.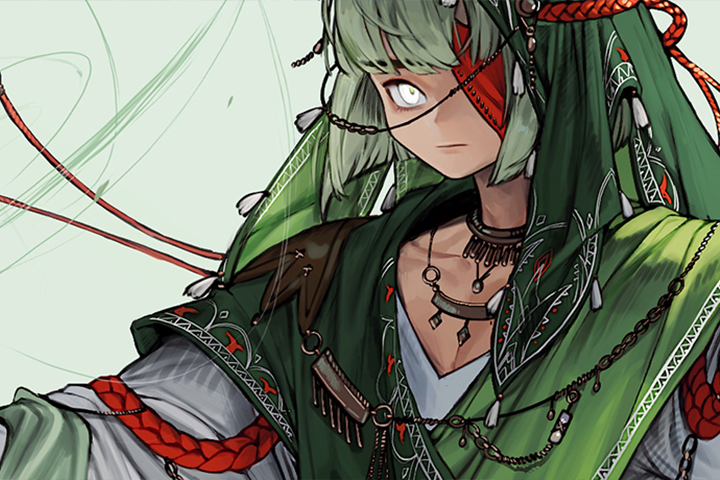 Class Details
You'll Learn
Expressing the Human Body Naturally with 3D Composition and Dynamic Representation

Learn the fundamental human concept of character design, analyze it through reference, and establish your own design direction.

Key Point in Character Coloring Learning the Light and Color Theory

Learn lighting, properties of color, and color scheme theory for realistic light expression, and apply attractive colors directly to illustrations.

Actualization of Design Ideas
with Ideas and References

Learn the process of refining keywords obtained through data collection and visualizing ideas through various examples and analyses systematically.
Silhouette and Composition
for Character Design

Learn how to gradually develop the character design through visual design theory such as flow of gaze, balance, contrast, and color arrangement.

Character Draft Work Applying
Various Design Examples

Let's create a draft that clearly reveals the story of the character through each design example, such as the use of props and space, and emphasis on silhouettes

Creative Character Illustrations
Completed with Detailed Depictions

From sketching to finishing, you will practice actual illustration work techniques and tips to complete illustrations effectively.
Student Reviews
Reviews of Actual Students
SECTION 01. Class Orientation
01. Setting Up an Optimized Environment for Drawing
Orientation: What you can learn from this class
Description of Photoshop shortcuts and work environment
SECTION 02. Character Drawing Focus
02. Shaping the Basic Human Body
Human body proportions and basic shaping
Using elements to express 3-D
03. 3-D Composition and Expressing Motion
Expression by using motion and center of gravity
Expression by using camera angles
04. 3-D Expressions of Major Joints such as Hands and Feet
3D expression of neck, shoulders and pelvis
Naturally drawing hands and feet
05. Ways of Expressing Different Characters
Stylized human body according to gender and body type
Head shape and physique expression for character impression
SECTION 03. The Point in Coloring a Character
06. Understanding Core Light Theory
Organizing basic light theory
Organizing important terms
07. Understanding Core Color Theory
Organizing basic color theory
Looking into the basics of color scheme
08. Shadow Colors as Affected by Lighting
Applying light and color theory
Coloring methods according to lighting environment
SECTION 04. Beginning Character Design
09. Design Ideas and Collecting Reference
Organizing inspirations for character design and ways to think of ideas
Effective method of collecting reference
10. Actualizing Design Ideas
Organizing idea analysis and keywords
Actualizing ideas
11. Switching into different design elements
Applying props on base costumes
Developing base character design
SECTION 05. Core Theory for Character Design
12. Silhouettes and Compositions for Character Design: Understanding
Visual balance utilizing area and line
Utilization of symmetry, asymmetry, and spatial proportions
13. Silhouettes and Compositions for Character Design: Analysis
Understanding static and dynamic design
Understanding the position of the center of gravity and the flow of the eyes
14. Silhouettes and Compositions for Character Design: Intensive
Simplify and emphasize connection and separation
Edge and transition
15. Silhouettes and Compositions for Character Design: expression
Knowing various color schemes
Effect of color scheme
SECTION 06. Applying Designs to Characters
16. Design Sketch
Design sketch to show keywords and props well
17. Tips for 3-D Design
TIP 1 : Utilizing space
TIP 2 : Emphasizing silhouette
TIP 3 : Comparing and analyzing the good and bad examples
18. Organizing Character Draft
Working on character draft
Planning the direction of development based on the draft
SECTION 07. Production Process of Creative Character Illustrations
19. Sketch and Organizing Lines, Painting the Base Color
Things you need to be careful with in the sketch and organizing lines stage
Painting the base color planning the separation of details
20. First-Coating the Color of Shadow Based on the Lighting Settings
Picking illuminance based on the theory of light and color
Picking a color for the dark part based on the lighting
21. Actual Depiction 1 : Depicting Large Parts
Expressing the structure of a large object
Expressing skin
Expressing costumes and wrinkles
22. Actual Depiction 2 : Depicting Small Parts
Depicting props and small objects
Depicting facial features, hairs, and hands
Clearing up the basic depiction and adjusting the tones
23. Additional Depiction : Knowhow to Raise Details
Methods and orders for raising the details efficiently
Depicting the details of the human body and facial structure
24. Additional Depiction: Expression of Materials and Light
Checking up on the tone, reflected light and closed shadow
Applying highlights and effects depending on the material
25. Finishing the Painting : Correction and Wrap-up
Explanation of major correction functions in Photoshop
Cleaning up the painting to raise perfection
SECTION 08. Finishing The Lecture
26. To Everyone Who Loves Painting
Attitude to study painting
Things to prepare to become a freelancer
Interview
with Illustrator Rinotuna


Question.01
What are your intentions of planning
this course?


The goal of this class is to complete an original, satisfactory character design. I'd like to explain the broad process of making a character that people can sympathize with, and come by with a story within the character's props and silhouette beyond simply drawing a great character. I will explain in detail based on my skills and technique learned from actual illustration work, so you'd be able to create higher quality work.
Question.02
Which point differentiates this course
from others?


I believe it's the ability to tolerate various tastes and genres, and then reinterpreting them into one's own style. When you're designing different characters, I believe one has an advantage when he/she has widespread interests. I too have discovered different charms from surrounding objects, animals, and plants, and then sympathized with the tastes of people around me. That has led me to get inspired from much more places. Through this class, I want my students to have the eyes that observe the world, and grow one's curiosity as an artist as well.
Question.03
What can students gain
from this course?


Students can gain overall skills in character design, where you can check for yourself room for improvement, and make the illustration better. As you study you will have moments when you'll have to depend on feelings, such as design and color. If you lack certainty here, your artwork will only seem passive. It is necessary to have experience from lots of work and intense theoretical lessons to develop your artwork in your desired direction, and that's exactly what I want you to gain from this class.
Required Programs
Information about programs used in this class.
This class is taught using programs listed below.
Please install the latest program version(s) for an optimized lecture experience.

Adobe photoshop CC (US version)
* These program(s) and/or materials will not be provided with the class.
* Compatible lower versions : Adobe photoshop CS6 or higher

*Clip Studio, Procreate users may take the class as well, but the lectures are based on Photoshop.
(Some features used in exercises only exist in Photoshop and the instructor's brush options and shortcuts are also set up for Photoshop)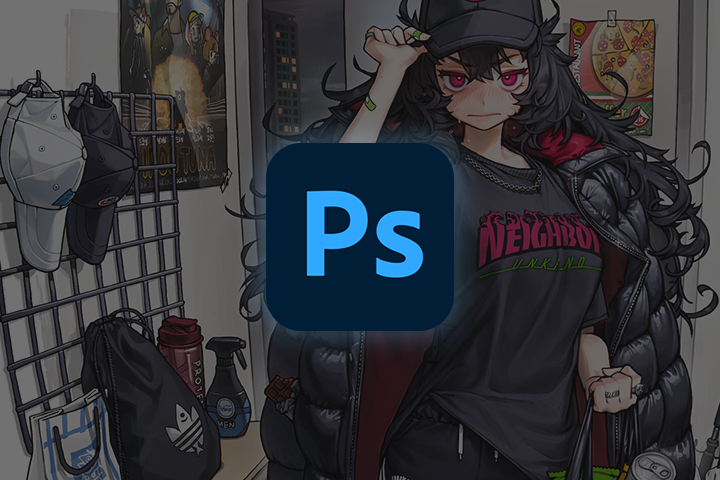 Recommended Classes
Like this class?
Then check these out!
[IMPORTANT NOTICE]

*Please note that the information on this page is subject to change without prior notice.
*Would you like to learn more about our refund policy? Please check here.
*Please check our FAQ for Copyright and Proprietary Rights, User-Generated Content, Security, and Violation information.