Illustrator,R00H Details
"Make each character stand out
by setting a clear direction
for their unique and expressive look."

Want to add some extra charm
to your male character drawings?

Master the fundamentals
of drawing stylized male characters
by understanding the complete breakdown
of the male face & body.

You'll also get insider tips
on how to effectively plan out your illustrations,
create ideal character sketches,
run color tests, and utilize several
line art & coloring techniques.

Content
Length: 25 videos
(Duration 13h 09m)
Difficulty: Basic
Unlimited views

Video Details
Audio: English
Subtitles: English
(In Production)

Software Required
Adobe Photoshop (minimum CS5)
Clip Studio Paint

Only one of the programs above is needed but both are used by R00H during this class.

Perks
6 Fundamental class exercises
2 Completed portraits
PSD + CSP files of final work
Texture brushes
Expert Illustrator
R00H's Profile & Portfolio
R00H
Illustrator

Hi, my name is R00H a.k.a minrooh
and I am a freelance artist from Costa Rica.
I spend most of my time creating
digital illustrations of stylized male characters
with backgrounds inspired by
traditional East-Asian art.

If you were to look through my website
or social media channels,
you would see I'm a big fan of Genshin Impact
and a lot of my work takes inspiration
from that as well.

As a self-taught artist, I have experimented with
many different drawing methods and illustration styles.
Through a long process of trial and error,
I have discovered not only a style of my own
but also beneficial skills and tips
for drawing charming illustrations.

Although I have drawn for most of my life,
I am constantly seeking ways to learn and improve.
I often interact with other artists,
get inspired by their process,
and find ways to explore methods
I have never tried before.

I would love for you to join me on my learning journey
by trying out the tips & skills that
I have learned over time.
You will have more freedom
in your creative process and improve faster!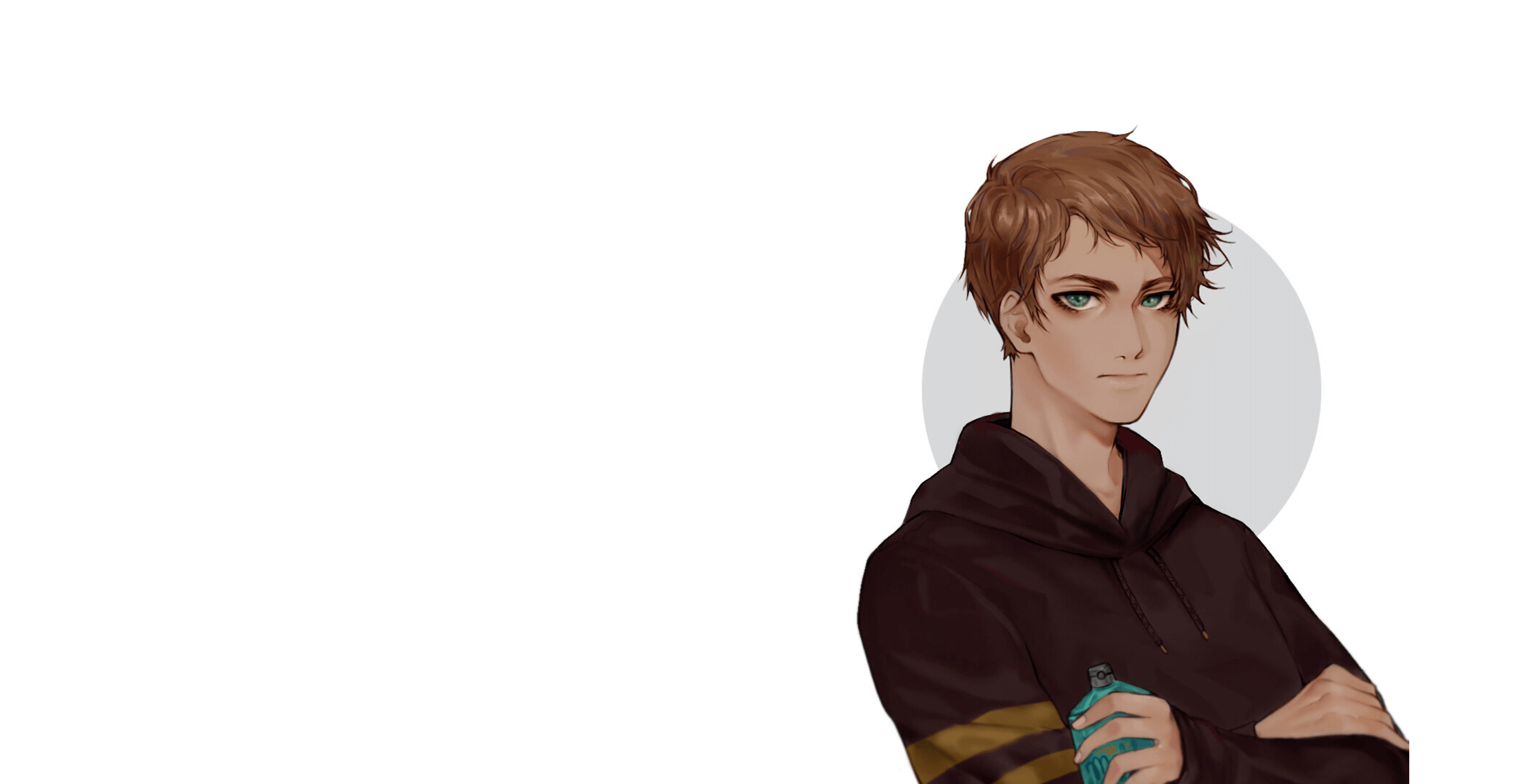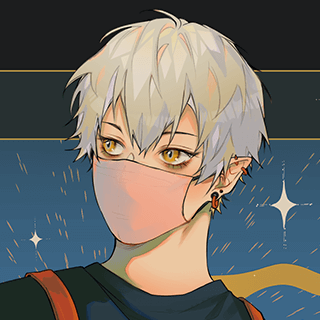 Illustrator,
R00H
[Current]
Freelance illustrator (2016 - Present)
Recognizable
Projects & Awards
[Former]
Graphic designer (2011 - 2016)


Instagram
Simplify the Male Upper Body With Shape Language

Simplify the Male Face With Shape Language

Facial Features & Expressions
Facial Features & Expressions From Different Angles
Flat Color Male Portrait Illustration

Full Color Male Portrait Illustration
Understand Basic Proportions of the Face & Body
Proportions make all the difference in how your characters look. Learn how to set up proportions for the face & body of your characters to make them look more realistic & attractive.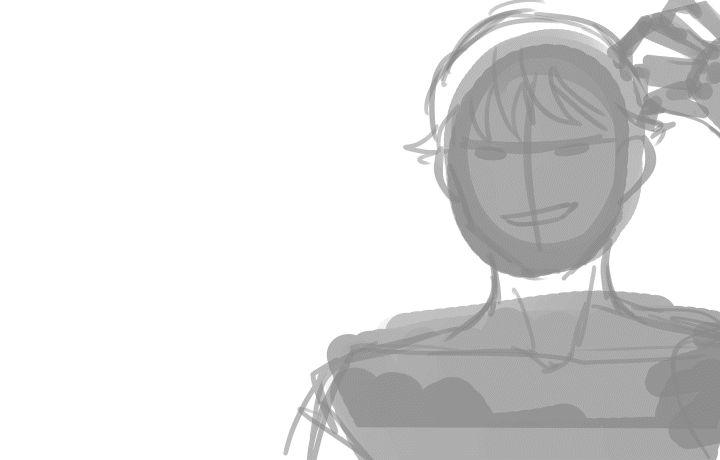 Learn To Plan Out Illustrations from Sketches to Color Tests
Discover the importance of having a clear idea and direction in the initial stages of your illustration to save time. I will show you how to breakdown your sketches, line art, and coloring into multiple steps!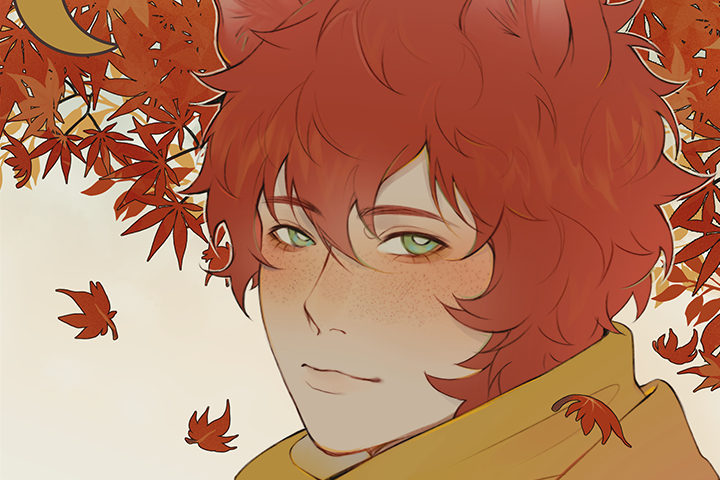 Practice Lineart and Coloring Techniques To Create Complete Illustrations
Understand the step-by-step process behind developing lines from sketches. You'll take on different approaches to coloring by practicing grayscale, flat, and rendering techniques.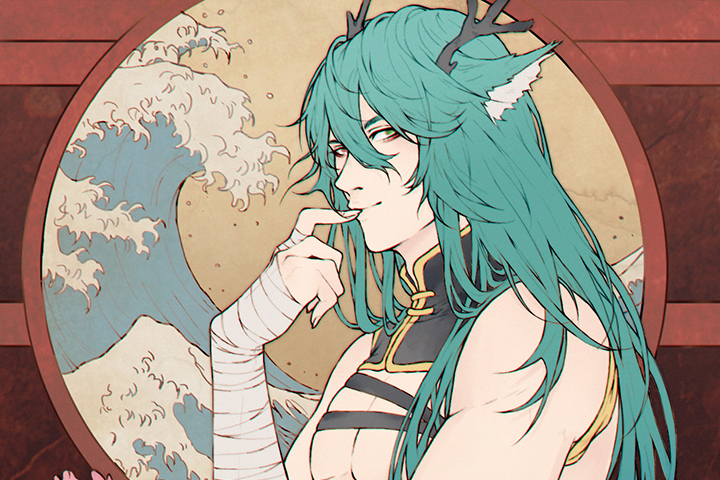 Class Details
You'll Learn
Photoshop & Clip Studio Paint

Become familiar with illustration programs like Photoshop & Clip Studio Paint.

Basics of Character Illustration

Learn the anatomic pointers for the male face & body. Simplify your characters into different shapes and practice different proportions and layouts to avoid same face syndrome.

Practice gathering references to draft an idea board before starting your illustration. Use this to develop mood boards for your character.
Learn how you can split up line art development into multiple stages to make your lines look neater.

Colors To Make Your Character Pop

Get an inside look into basic color theory and practice coloring your art in three different ways: flat, grey, and rendered.

Final Details for a Completed Look

Bring all the elements together to effectively express and share your intended art direction
Unlimited Access
Best Price
Buy now, get unlimited access.
(자동 구성) 가격이 인상됩니다.
This special offer ends soon.
Buy now and save!
01. Introduction
Introduction to R00H
Summary of R00H's overall working process
Overview of the class
SECTION 02. Practicing the Fundamentals
02. Introduction to Photoshop
Introducing basic tools
Navigating through the must-know functions
Setting up useful keyboard shortcuts
03. Introduction to Clip Studio Paint
Introducing basic tools
Navigating through the must-know functions
Setting up useful keyboard shortcuts
04. Simplifying the Male Upper Body with Shape Language
Breaking down the upper body into simple shapes
Defining basic male upper body proportions
Applying simplification for different angles
05. Simplifying the Male Face with Shape Language
Breaking down facial features into simple shapes
Defining basic male face proportions
Applying simplification for different angles
06. Drawing Facial Features & Expressions
Understanding the face shape, eyes, nose, and mouth of male characters
Practicing common facial expressions
Shaping and deforming a facial structure based on angles & expressions
07. Drawing Various Hairstyles
Understanding head shape & hair chunks
Exploring different hairstyles
08. Same Face Syndrome
Learning how to avoid same face syndrome
Modifying the face shape and facial features to make a new look
SECTION 03. Inspirations & Ideas
09. References & Mood Boards
Where and how to find references
Getting inspiration from references
How to set up mood boards
Understanding the basic color theory to set color palettes
10. Styling Clothes
Understanding male fashion trends
Styling tops for male characters
Setting a character's image through clothes
Adding bits of oriental elements
11. Styling Accessories & Props
Understanding male fashion trends
Styling accessories & props for male characters
Setting up a character's image through outfit details
Adding East-Asian elements
12. Designing Simple But Creative Backgrounds
Designing simple but creative backgrounds to make your illustration stand out
SECTION 04. Sketching & Line art
13. Creating Initial Sketches
Creating loose sketches of shapes and curves as a beginning point
Practicing how to focus on the big picture
Developing loose sketches into detailed sketches
14. Developing Sketches into Line Art
How to add dynamism to line art
Practicing different line weights
Adding layer effects to the lines to give them more presence
15. Gradients and Color Wheel Tricks
Understanding the color wheel and basic color theory
Learning how to make harmonious color combinations
Taking advantage of gradients
16. Color Testing
Applying basic color theory to your line art
Learning the basics of making color choices
17. Coloring: Flat color
Completing the first final piece using the flat coloring method
18. Flat Color + Render Combination
Rendering the flat color piece to give it a more professional finish even if it is not full color
19. Learning How To Use Different Brushes
Practicing how to use brushes with and without texture to express different styles
20. Coloring: Grey Scale
Completing the second final piece with using the full coloring method: Part 1
Understanding basic lights & shadows
Understanding how to render in grayscale
21. Coloring: Rendered
Completing the grey scale piece with the full coloring method: Part 2
Learning how to use layers to add colors
SECTION 06. Final Details
22. Adding Layer Effects for Final Details
Adding layer effects on Photoshop to finish setting up the illustration
23. Liquifying Final Details on Photoshop
Learning how to liquify on Photoshop to correct the last details quickly and easily
24. Exporting for Prints and Digital Files
Exporting files for different purposes
SECTION 07. Final Thoughts from R00H
25. Sharing My Experience as an Illustrator
Summary of the class
Challenges I've experienced & how I overcame them
Working as a freelancer
My experience creating this class
Interview
with Illustrator R00H


Question.01
Is there a specific reason why you chose this specific topic/themes?


Illustrating characters, especially stylized male characters, is what I feel the most comfortable and confident drawing. It's also the topic that I find to be the most visually appealing.
Question.02
What makes your class different from other classes?


This class is for anyone, from beginner to advanced, who wants to learn more about my approach to drawing stylized characters. In my class, they will be able to learn the tricks to drawing attractive male characters.
Question.03
What are some "go-to" or "must-have" tools in your industry, and why?


Nowadays, it's easier than ever to acquire a digital tablet for drawing. I think an iPad or tablet with a screen is now a must have tool for artists. The iPad is very convenient in many ways, so you don't have to worry about having a computer. It is similar to carrying a pen and paper, and a screen tablet is easier to adapt to since you can draw or paint directly on the screen. You do not need to get used to moving your hand while looking at your computer screen. The feel that iPad and some other tablets offer is very similar to paper, but for other digital drawing devices you must connect to a computer to be able to use them.
Question.04
What do you think is the most important trait(s) to success in your industry?


I usually start with an idea or an inspiration I encounter in my daily life. Then, when I'm ready, I make a rough sketch in a traditional or digital format. If I do it traditionally, I take a photo that serves as the base for the next step. If I do it directly on a digital device, this step can be skipped. There's no need to worry about the details during the idea phase, as this is just a rough sketch. Next, I move on to making a cleaner sketch, which is where I start to add the details to get a better vision of what I'm going to do and then I perform color tests. I continue with line art and then add color. Lastly, I incorporate layer effects, edit the details that need improvement, and complete my illustration.
Required Programs
This course will use Adobe Photoshop and/or Clip Studio Paint.

*R00H will be using both but the users don't need both to take the class.
Please purchase and install these program(s) for an optimized lecture experience.

*These programs and/or materials will not be provided with the lecture.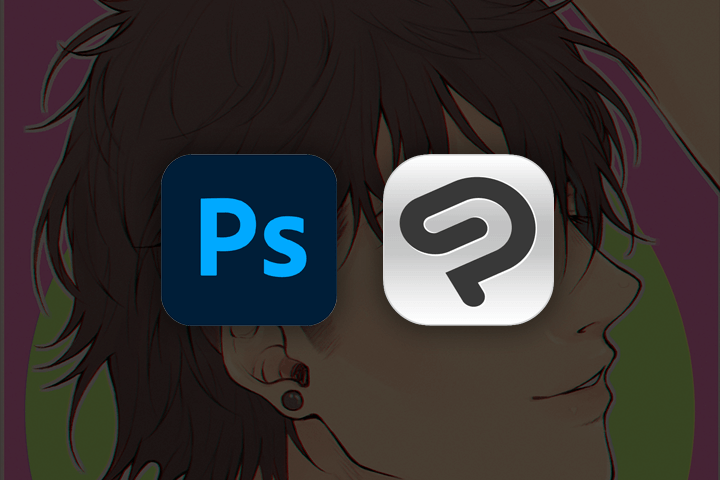 Recommended Classes
Like this class?
Then check these out!
[IMPORTANT NOTICE]

*Please note that the information on this page is subject to change without prior notice.
*Would you like to learn more about our refund policy? Please check here.
*Please check our FAQ for Copyright and Proprietary Rights, User-Generated Content, Security, and Violation information.