[Summersplash]Illustrator,OSUK2_오숙이 Details
Class Intro
Illustrator, OSUK2

"Everyone wants to draw a stunning character.
I'll teach you key techniques to highlight
the character's facial features, and make them pop out!"
The 'face' is the most important element
that determines the quality of a character.

To express a variety of faces
depending on the art style and mood,

We will cover everything from figure drawing
to casual, semi-realistic, and realistic
sketching & coloring skills.

Learn various drawing styles regardless of the genre,
and overcome the limitations of drawing the face
and create an attractive character!

Content
Length: 20 videos
(Duration 15h 33m)
Difficulty: Basic
Unlimited views

Video Details
Audio: Korean
Subtitles: English

Software Required
Clip Studio
Photoshop
(version 3.1 or higher)

Perks
10 coloring brushes
3 line art brushes
4 PSD files
Expert Illustrator
OSUK2's Profile & Portfolio
Why Take This Class?

We face our limits when
we don't improve anymore.
This class will be useful for
those who want to upgrade their skills
by using various drawing styles
and find their own style.

Plus, I've prepared the chapters to
include the fundamentals of human anatomy
step-by-step to improve your basic skills.

The key point is for you to understand
the various styles of drawing
and learn how to broaden your spectrum.
This class will successfully grow your career
by expanding your drawing skills and capacity.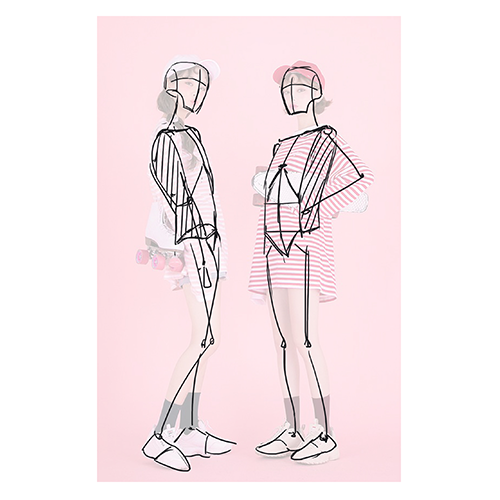 1. Skeletal Figures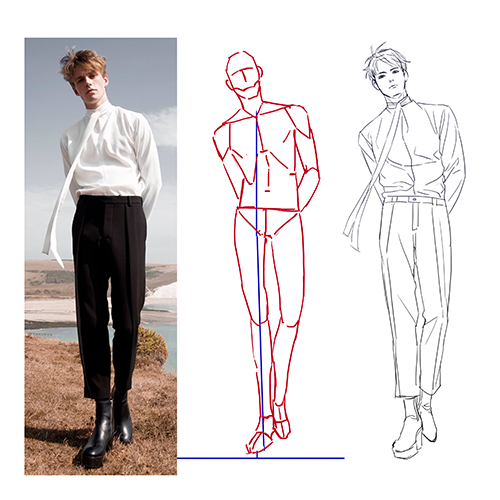 2. Body Figures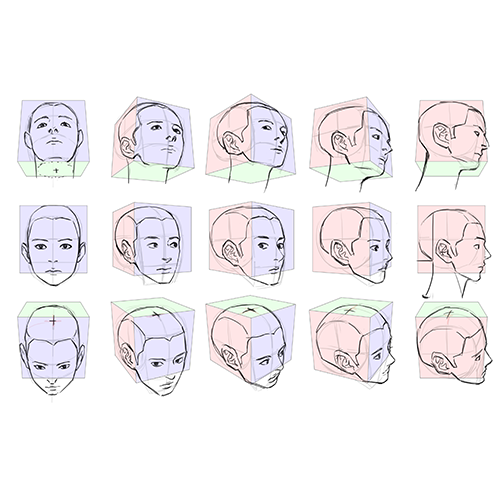 3. Drawing Faces by Angle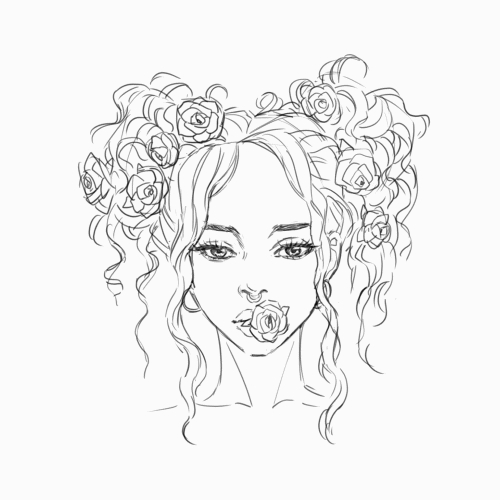 4. Drawing Faces by Style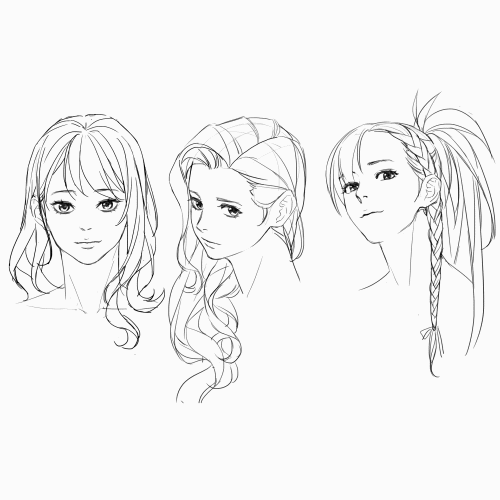 5. Drawing Hair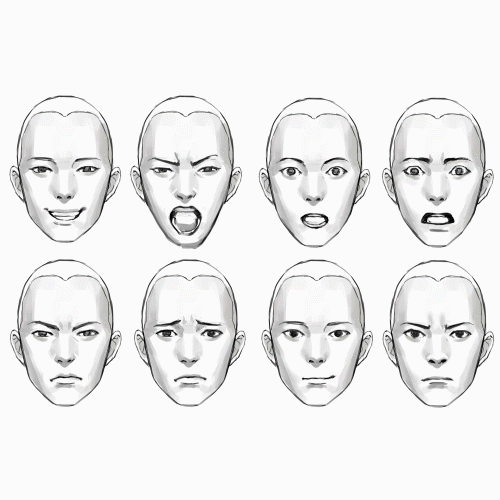 6. Drawing Facial Expressions by Style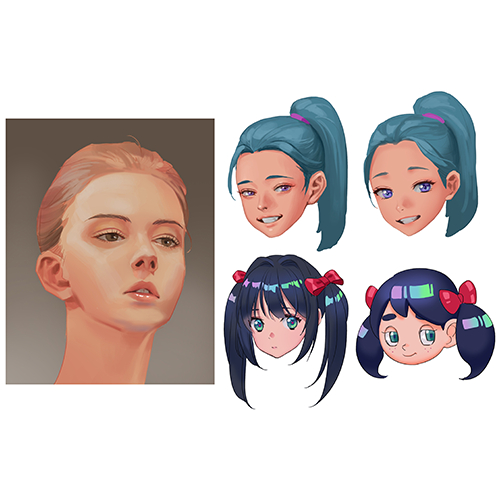 7. Coloring Faces by Style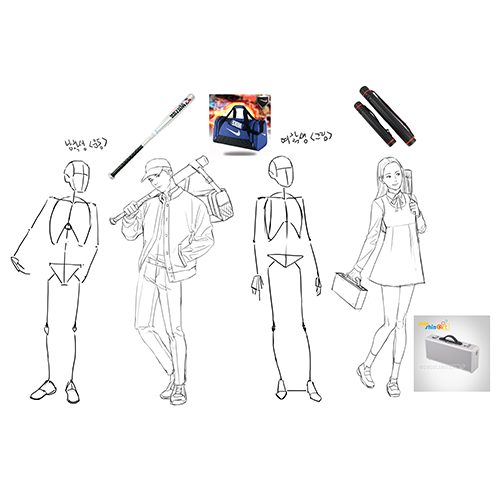 8. Realistic Body Proportion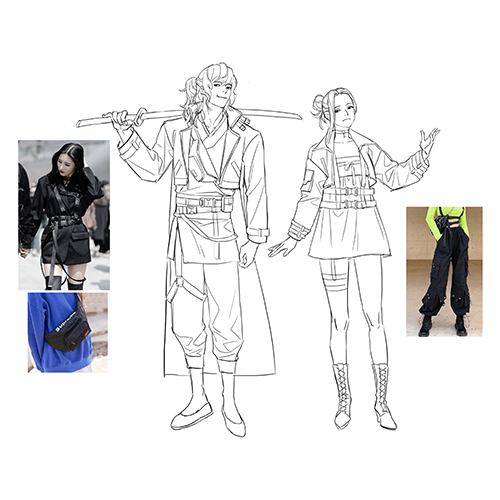 9. Semi-Realistic Body Proportion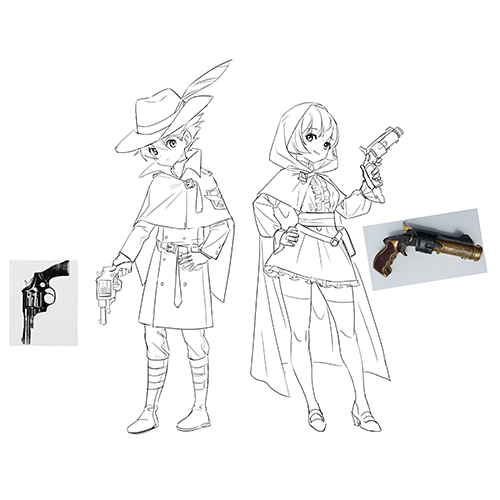 10. Casual Body Proportion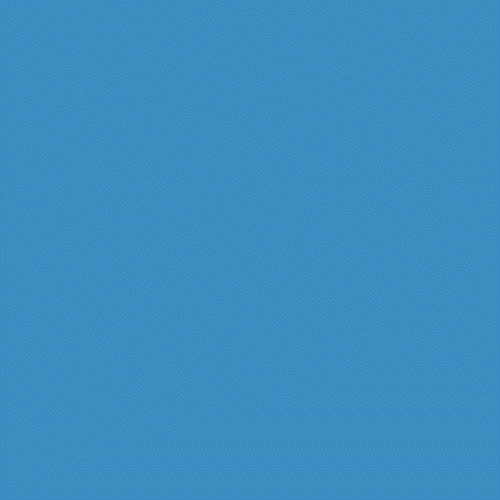 11. Color Study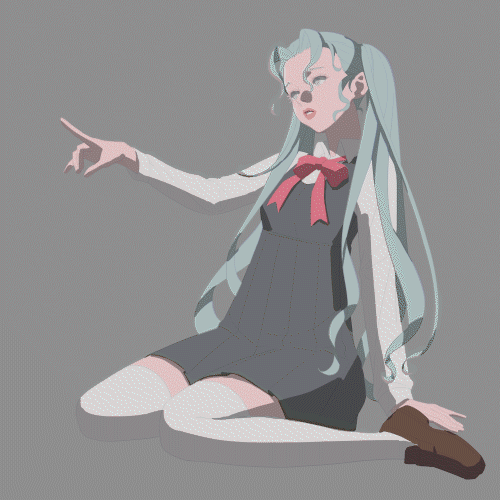 12. Completing a Character Illustration
*These are sample images for better understanding.
OSUK2
Illustrator

Hello! I'm Osuk2,
an illustrator with 12 years of experience.

I have a lot of experience
outsourcing character designs such as
Vocaloid "UNI", as well as working
as a drawing instructor.

A lot of artists limit themselves
to just one genre of drawing.
With the ability to draw all 3 drawing styles -
realistic, semi-realistic, and casual style,
you'll be able to widen the spectrum of your work
and take part in more projects.

Based on years of practice and
8 years of teaching experience,
I'll share the mindset that you need for drawing,
and a step-by-step guide on the key points.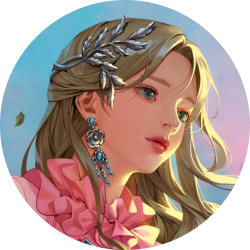 Illustrator OSUK2
[Current]
Illustrator
Background
[Projects]
MGame- The Ruler of The Land 2
Liveplex-Queen's Blade
Wemade-Multiple Mobile Projects

[Lectures]
Megastudy Game Academy 2020~
Propic Academy 2016-2020
Dream Factory 2013-2016


Twitter
How to Create an Attractive Face
Learn how to design a face that best reflects the character's personality and mood. We'll cover the basics of human anatomy and the proportions & placement of eyes, nose, and lips to elevate the character quality.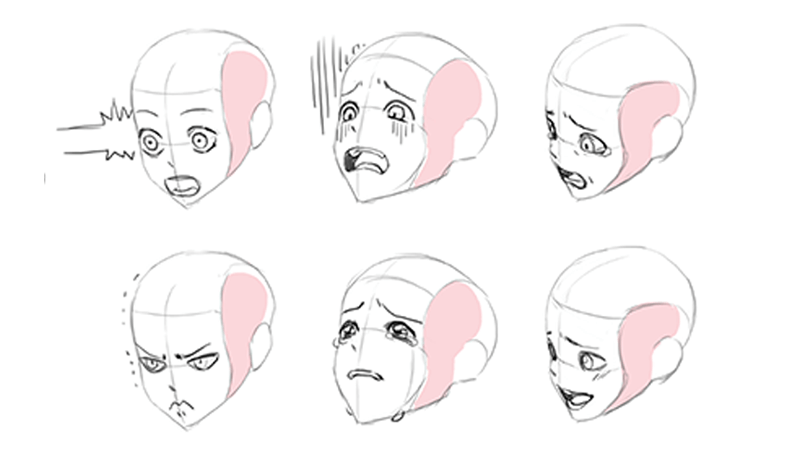 Learn to Draw in Various Styles
Instead of learning different art styles separately, you'll learn the features of each style as well as skills that can produce various character illustrations.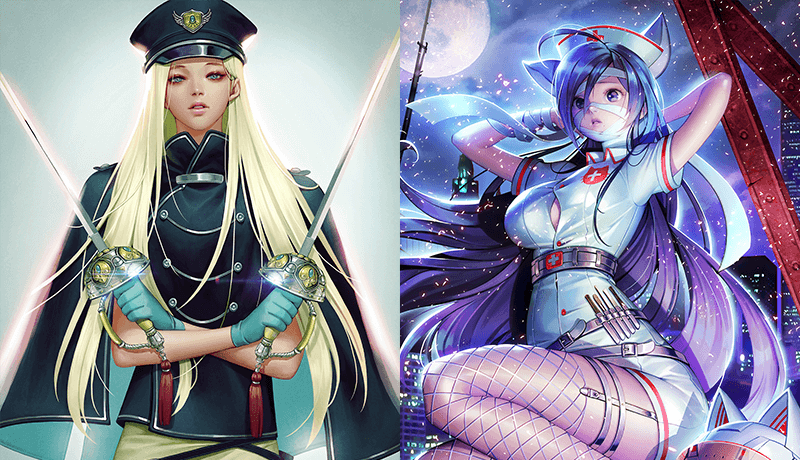 Practical Learning through Materials and Tasks in Each Lecture
Upgrade your drawing skills through repetitive practice with materials and tasks. It'll help you understand the entire curriculum including the basic concept of drawing, facial expression by styles, and character drawing.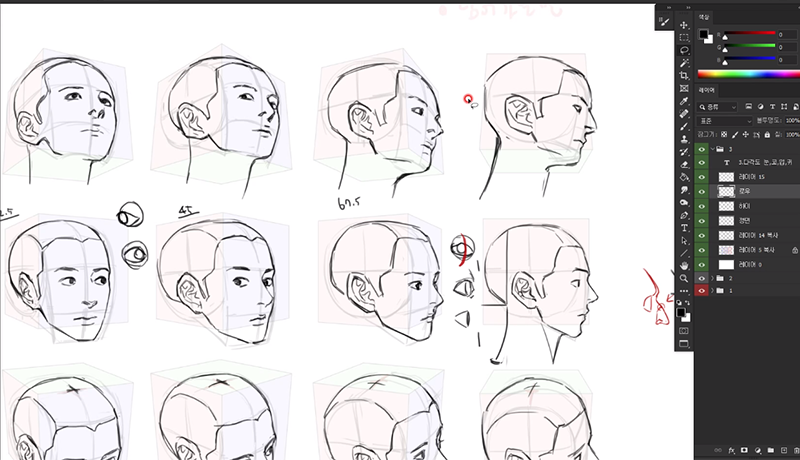 Class Details
You'll Learn
Skeletal Figure Drawing



Learn how to draw the skeletal/body/bone structure, which are the basics of character drawing. Then apply the skills to draw posture and facial features of a character.

Understanding 2D and 3D Deformation



Understand the differences between drawings (2D) and graphics (3D) through drawing the same character and applying various drawing styles.

How to Use Muscles for Diverse Facial Expressions

Find out how facial muscles change depending on various facial expressions, such as joy/anger/surprise/horror. Also, learn how to draw those muscles in a simplified manner.
Difference between Casual,
Semi-Realistic, Realistic Drawing

Learn how to draw characters in 3 different styles, and express faces, hairstyles, colors by genre.

How Color Impacts the First Impression



Learn how to use the right colors based on intrinsic brightness and saturation.

Finish Up Using Brightness and Light



Understand the difference between draft stage and detail adding stage, and learn about the area/scattering of light. Then finish your drawing with Photoshop correction tools.
Unlimited Access
Best Price
Buy now, get unlimited access.
(자동 구성) 가격이 인상됩니다.
This special offer ends soon.
Buy now and save!
SECTION 01. Drawing Skills
01. Orientation
Introducing your instructor
Motivation and standards
Importance of self-criteria based on objective information
Class curriculum and final output
02. Types of Drawings and Using Lines
Terms for drawing
Digital drawing vs. pencil drawing
Points to note when using lines and practicing lines
The importance of croquis and making it a habit

*Task: Before drawing, warm up by practicing your lines for 5 minutes.
03. The Steps of Drawing and Why It's Important
Rough step: Setting the canvas size and brush
Sketch step: Detailing the object and using references
Line art: Brush setting and line art tips
Importance of studying and finding the right method
04. Skeletal Figures
Why do we use boxes for skeletal figures?
Skeletal proportions
Posing with skeletal figures
Pose analysis through photos

* Task: Let's draw a skeletal figure on a photo.
05. Body Figures
Body figure drawing
Body figure pose drawing
Body figure stylization with photos

*Task 1: Let's analyze a photo and draw the body figure.
*Task 2: Sketch a character on top of the body figure.
06. Skull Figures
Skull figure drawing
Skull figure from different angles
Eyes/nose/lips from different angles

*Task 1: Let's draw skull figures from different angles.
*Task 2: On the skull figure, draw eyes, nose, lips in the right angle.
07. Understanding Deformation
Drawing Types (2D)
Graphic Types (3D) + Understanding the term 'Semi'
The facial proportion difference between adults and children
Drawing a character in various styles
SECTION 02. Face Expression by Style
08. Realistic Face Expression
Choose a role model for your face
Realistic face expression (Drawing)
Realistic face expression (Coloring)
09. Semi-Realistic Face Expression
Types of semi-realistic (Realistic_Comic style)
Semi-realistic face expression (Drawing)
Semi-realistic face expression (Color)
10. Casual Face Expression
Types of casuals (Realistic_Comic style)
Casual face expression (Drawing)
Casual face expression (Color)
11. Hair Drawing
Hair figure drawing
Hair styling
Hair expression by realistic/semi-realistic/casual style

*Curriculum 7-11 Task: Draw a character's head in various drawing styles.
12. Realistic Facial Expression
Understanding facial muscles
Changes in muscle by facial expression (happy/angry/surprised/hate/sad/despise)
13. Semi-Realistic Facial Expression
Simplifying facial muscles
A three-dimensional expression of eyes & mouth for natural expression
14. Casual Facial Expression
Comic style facial expressions
Using emojis to emphasize characteristics

*Curriculum 12-14 Task: Let's draw facial expressions in various styles.
SECTION 03. Character Drawing by Style
15. Realistic Character Drawing
Selecting a model with body proportions
Analyze and apply the role model's proportions
16. Semi-Realistic Character Drawing
Deformation from the realistic proportion
Applying skills from average to various body shapes
17. Casual Character Drawing
Understanding the body proportion of children
Additional tips for drawing cute SD

*Curriculum 15-17 Task: Let's draw a character's full body in various styles.
18. The Importance of Brightness
Brightness expresses chunks, texture, and light
Analyze the contrast by dividing brightness into 11 phases
Adding texture with custom brushes
19. Understanding Saturation and Hues
Intrinsic brightness of colors
Types of colors
Speed painting demonstration
Points to note when using a variety of colors
20. Why Color Impacts the First Impression
Why do you look at colors first in a picture?
Why do colors get "murky" if you see them first?
The density of tone determines the coloring quality
The impression from the color, and the impression you want to give
Light contrast

*Task: Let's analyze a reference and note the "color, mood, and density of tone" you want.
21. Understanding Shade and Volume
Explaining volume and why plaster casts are the basics
The flow of shading based on object volume and shadow
The flow of shading with black-and-white croquis

*Task 1: Let's practice various flows of shading with black and white croquis.
*Task 2: Let's shade your own painting.
22. Coloring the Chunks
Medium brightness is important in color scheme
Rich colors with complementary/cold-warm contrast
Layer properties and color correction
Creating the first draft by shading in a medium tone

*Task 1: Use the Photoshop correction function to select complementary & shading colors.
*Task 2: Use a medium tone to tone down the complementary & shading colors.
23. Detail Enhancement
Difference between the initial draft and detail enhancement stage
Adding details with brightness

*Task: Let's add details to your draft
24. Adding Lights on Colors
Area/Scattering of light
Using Photoshop correction tools
Tips for correcting your drawing

*Task 1: Let's add lights to your drawing
*Task 2: Try correcting in different ways
25. The Mindset for Drawing
The development stages of a drawing
The balance between knowledge and practice
Beware of intellectual vanity
Diligence, the virtue of a good artist

*Task: Reflect on the balance between practical and creative drawing.
Interview with
illustrator OSUK2


Question.01
What is the most important thing working as an illustrator?


It's most important to understand the character's traits,as all designs including posture, hair, clothing, and accessories are determined by them. Facial expression and gestures express the character's main traits, so detailing these elements are critical in character concept. I've prepared the lectures for you to learn more about the theory, analysis, and practice regarding the face and posture.
Question.02
What was the most important thing when organizing the curriculum?


Beginners often overlook the process and only focus on the results. I organized the curriculum focusing on the importance of the step-by-step process. I hope that you'll be able to create your own drawing style through the experience of step-by-step drawing in this class.
Required Programs
This course will use Wacom Intuos and Adobe Photoshop CC. Please purchase and install these program(s) for an optimized lecture experience.

*These programs and/or materials will not be provided with the course.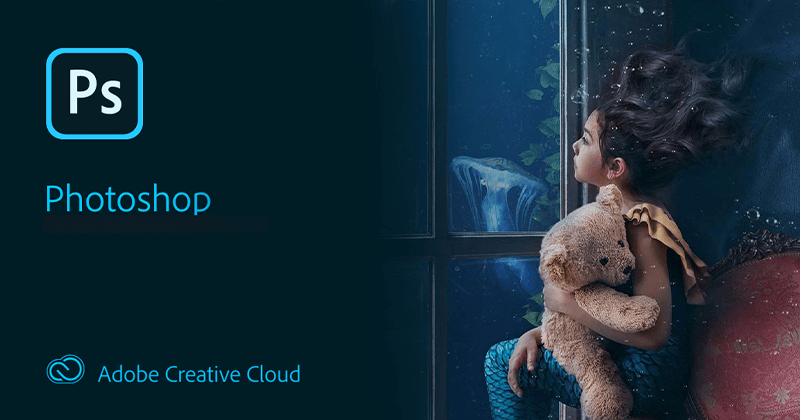 Recommended Classes
Like this class?
Then check these out!


[IMPORTANT NOTICE]

*Please note that the information on this page is subject to change without prior notice.
*Would you like to learn more about our refund policy? Please check here.
*Please check our FAQ for Copyright and Proprietary Rights, User-Generated Content, Security, and Violation information.