Illustrator,ne-on Details
Illustrator, ne-on
Everything you need to know about drawing cute and vibrant illustrations from A to Z.
Create Vivid Illustrations
from Step 1
Learn how to create characters with clear, translucent eyes and skin, and convey a refreshing mood!

Illustrator ne-on, known for her unique and lively artworks, shares her character drawing methods from the basics and beyond..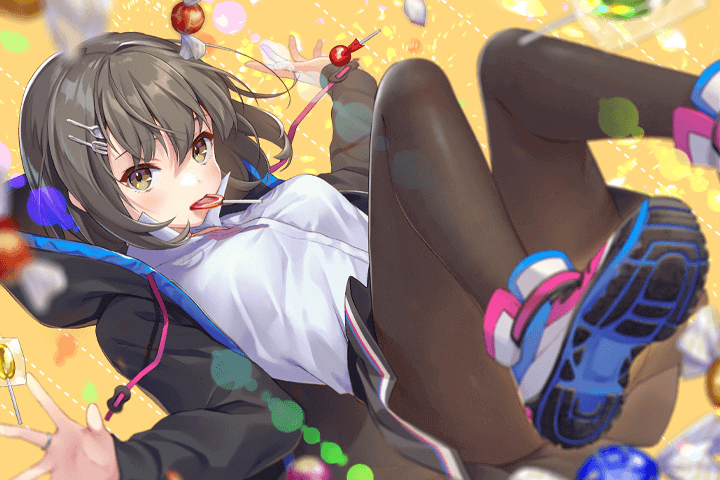 ne-on discusses the fundamentals of character design, such as creating an attractive face and hair, balancing depictions of the human body, and semi-translucent techniques.

These techniques will help you add a "refreshing" charm to the character and explore color adjustment methods using blue tones.

Even if you are new to drawing character illustrations, you can easily create an adorable and beautiful illustration.
Class Perks
Get These Coloso Exclusives

1 Final Illustration File


Class Working File


Illustration psd. File
Expert Illustrator ne-on's Portfolio
Why Take This Class?
This course will teach you how to draw appealing characters using an easy-to-follow, step-by-step process.

We will mainly focus on learning a wide range of methods. These include establishing necessary concepts and compositions, posing figures in accordance with their environment, using other expression techniques, and selecting colors in a unique way.

By the end of this course, you will also learn how to finalize your work with blue tones, completing your very own character.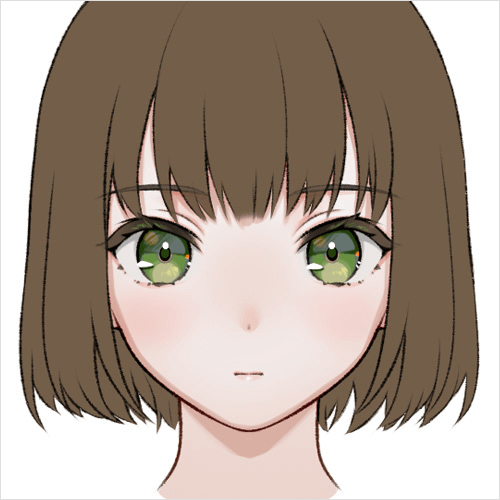 Methods of Depicting Faces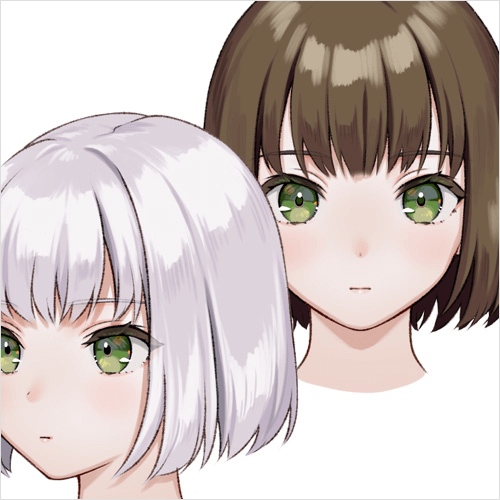 Methods of Depicting Hair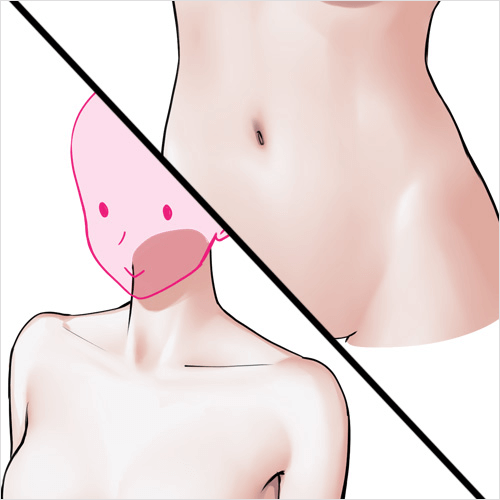 Coloring Methods for Different Body Parts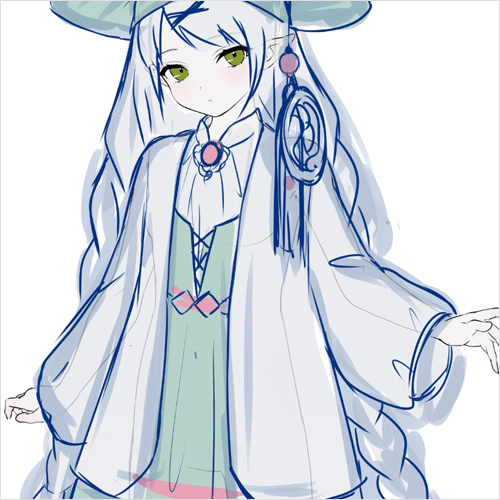 Character Design Tips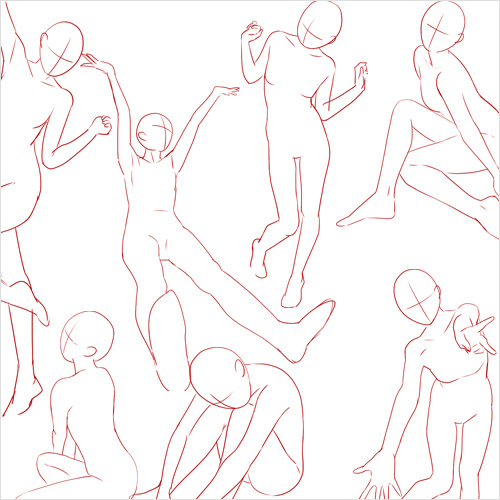 Expressing through Pose & Concept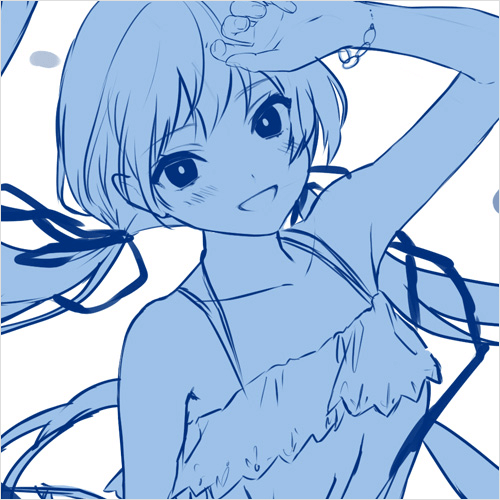 Drawing Realistic Rough Sketches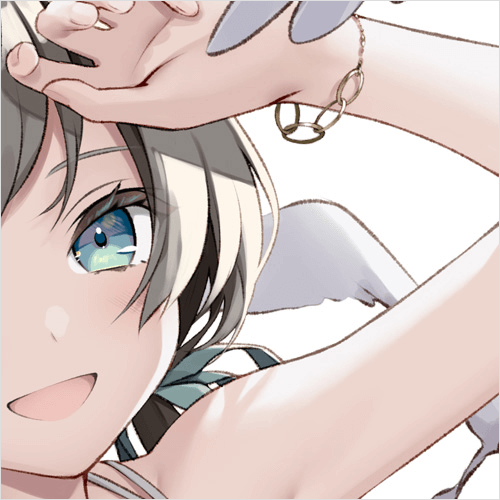 Coloring Techniques for Light and Shadow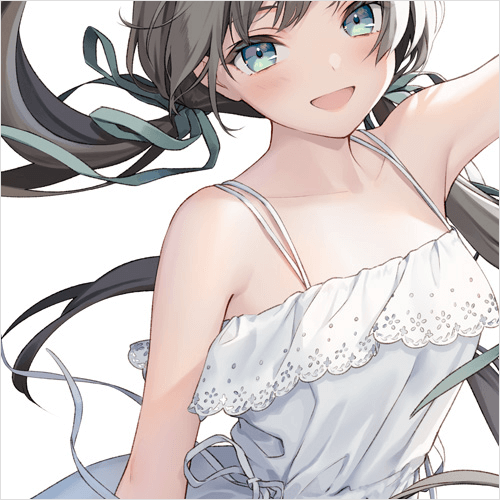 Adding Finishing Touches
ne-on
Illustrator


Hello, this is freelance illustrator ne-on.
I mainly create illustrations for social media games, and have recently been working on a number of illustrations for VTubers.

In this class, you will learn how to draw cute character illustrations that I taught myself to create while working.

Additionally, I will provide tips to address the concerns of newcomers to illustration.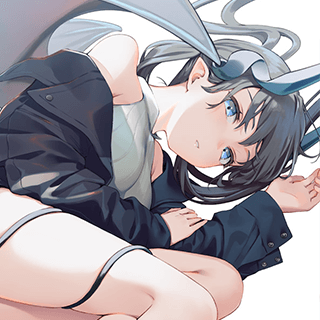 Illustrator, ne-on
[Current]
Illustrator
Projects & Awards
Numerous Virtual YouTuber Character Designs and Merchandise Illustrations
Numerous Mobile Game Character Illustrations
Numerous Light Novel Cover Illustrations
Numerous TCG (Trading Card Game) Illustrations


Twitter
Draw Stunningly Adorable Female Characters
Illustrator, ne-on will provide a clear and concise explanation of the basics of drawing cute female characters. This includes tips on how to balance their facial features and create attractive hairstyles. In addition, she will provide detailed instructions on essential elements for creating a cute character, such as charming expressions and selecting props and costumes that fit their concept.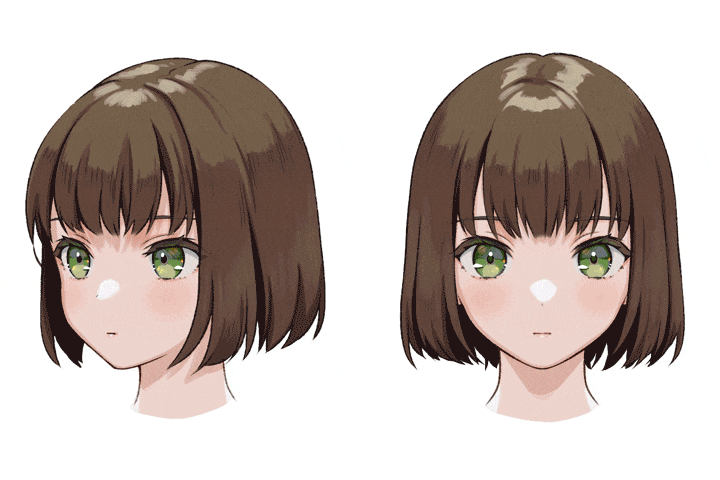 Character Expression Through Pose & Concept
You will acquire a range of skills starting from the preparatory stages, such as establishing scenarios or compositions. This includes setting appropriate character poses for scenarios and mastering the art of conveying suitable gestures. Additionally, you will learn the key points of coloring each part through realistic physical expression methods.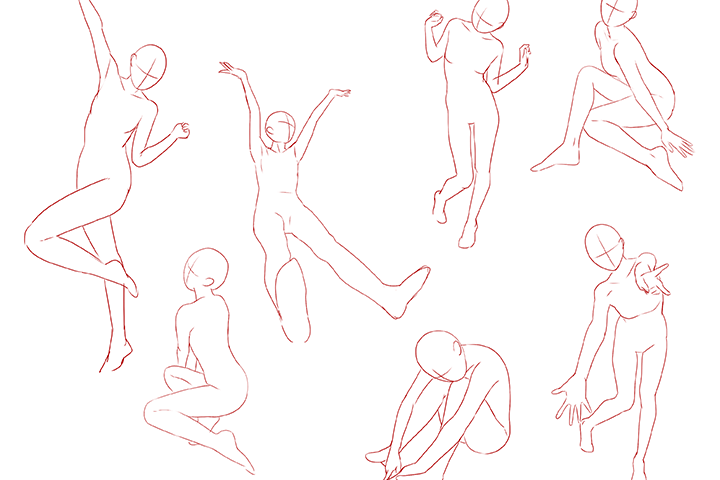 Creating an Illustration That Really Pops
ne-on will share tips on how to create a clear and clean illustration of female characters. Specifically, she will explain how to choose and adjust colors that make the illustration feel fresh, how to utilize translucency characteristics to create visual effects, and how to finalize your work by using blue tones.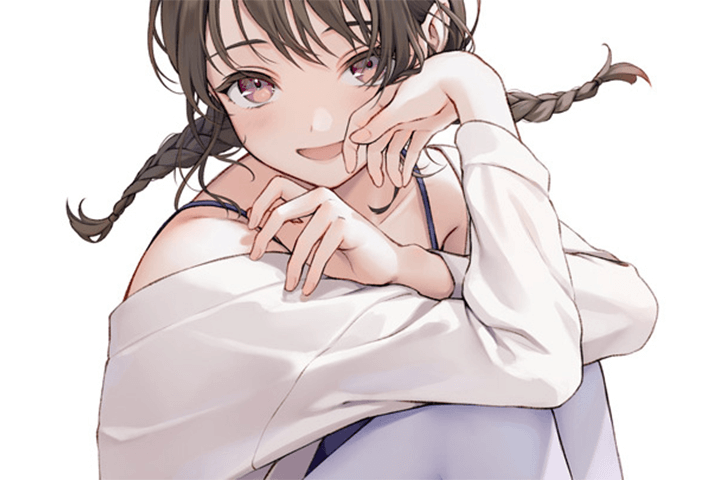 Class Details
You'll Learn
Tips for Drawing a Cute Face Shape

Learn how to achieve facial balance and depict facial features from different angles to create cute face shapes. In addition, ne-on will provide a clear explanation of how to draw hair that adds charming expressions and sets the mood for a character.

Drawing Methods for Balanced Body Proportions

Learn how to portray body types that are suited for characters by mastering the technique of balancing a 2D body. Additionally, gain the ability to illustrate balanced body proportions by understanding the important aspects of full-body coloring and sectional coloring.

Establishing the Concept of an Illustration

To develop the concept of the illustration, you will start by considering the situation and lighting, and creating a preliminary draft. In addition, you'll explore charming poses and gestures, and evaluate the pros and cons of including backgrounds in the drawing.
Coloring Techniques for Light and Shadow

With step-by-step demonstrations, ne-on will guide you through the entire process of coloring techniques for light and shadow. This includes starting from the base color and progressing to the main color. Additionally, you will learn important aspects to consider when trying to depict three-dimensionality, as well as effective brush techniques.

Explore the process of selecting colors and focusing on blue tones to enhance your work. Additionally, we will discuss techniques for creating clear and translucent images that effectively convey your character's mood and the desired effects in an illustration.

Make Your Characters Stand Out

We will explore perspective, direction, and line-drawing techniques to enhance the character's prominence. Additionally, we will learn about adjusting the color tones and contours of the background to prevent the character from blending in, along with a variety of effects to boost its appeal.
01. Orientation
Overview of the class
Mindset for drawing illustrations
SECTION 02. Basics of Drawing Cute Characters: Face
02. Achieving Facial Harmony
Balance: front view & side profile
Balance: diagonal view
03. Drawing Faces from Different Angles
Face viewed from above (downward angle)
Face viewed from below (upward angle)
04. Drawing Pretty Hairstyles
Basic approach to hair depiction
Drawing hair practically
05. Coloring Face and Hair
Line art before coloring
Face coloring
Hair coloring
SECTION 03. Basics of Drawing Cute Characters: Body
06. Balancing the Body
Balance: body depiction
Suitable body balance for characters
07. Highlight Character Features with Color
Full body coloring
Coloring the collarbone and abdomen
Coloring armpits and hands
SECTION 04. Basics of Drawing Cute Characters: Expressions and Costumes
08. Creating Captivating Expressions
Trying out various expressions
Drawing expressions suitable for the situation
09.Designing Costumes and Props
Selecting costumes and props to add cuteness
Tips on character design
SECTION 05. Creating Illustration Compositions Through Concepts
10. Composition: Environment and Lighting
Environment
Lighting
11. Composition: Cute Poses and Gestures
Poses
Gestures
12. Illustrating a Background
Pros and cons of illustrations with backgrounds
Creating a background that highlights the character
SECTION 06. Rough Draft Creation
13. Rough: Realistic Body Expressions & Poses
Preparing references based on concepts
Drawing rough character sketches while considering realistic body expressions and poses
14. Base Color Work Before Coloring
Setting up lighting based on the concept
Applying shadow base color
15. Character Coloring
Coloring hair and skin
Costume coloring
SECTION 08. Finishing Touches
16. Choosing Colors to Express a Vibrant Look
Color selection for conveying a fresh vibe
Adjusting overall color tone
17. Enhance Your Work With Finishing Touches
Finishing work with translucency in mind
Finishing work using blue tones
18. Highlighting the Character
Maintaining perspective
Adjusting lines
Adjusting hair, highlights, & adding details
19. Background and Effects
Background blur effect
Adding overall effects
SECTION 09. Supplementary Chapter
20. Supplementary Chapter
Drawing standing CGs
Path to improve illustration skills
*The release date of this class, curriculum images, and associated content can be changed without prior notice.
** Class videos may be seperated for a more streamlined viewing experience
Interview with
Illustrator ne-on

Question.01
What would you say are your strengths or distinguishing features compared to other classes?

I often receive compliments on my illustrations for their "airy and ethereal quality," so I think that might be my strong suit. In this course, I have focused on sharing techniques to bring out that ethereal essence in your artwork. I have added tips to help you make noticeable progress in an easier way.
Question.02
What are the challenges faced by those studying this field, and how will they be addressed in this class?

Capturing characters in accurate, three-dimensional drawings can be difficult. In this course, we prioritize creating illustrations using references rather than solely relying on drawing techniques. This approach can help reduce concerns in that area. Drawing from my experience of receiving evaluations on my illustrations, I aim to assist those who feel frustrated by a lack of recognition despite their skill in drawing.
Question.03
What are your thoughts on the marketability and future prospects of the illustration field?

With the growing discussions about the utility of AI, I believe that its use in streamlining processes like aligning client expectations can save time and prove convenient. However, I don't think that AI will eliminate the need for illustrators and with the rise in smartphone use among youth, people may find the transition to digital illustration much easier, so it's likely that the number of aspiring illustrators will continue to increase in the future.
Required Programs
This course will use
- CLIP STUDIO PAINT EX (Ver. 1.13)
- Photoshop 2022 (Ver. 23.5.3)
Please purchase and install these program(s) for an optimized lecture experience.

*These programs and/or materials will not be provided with the lecture.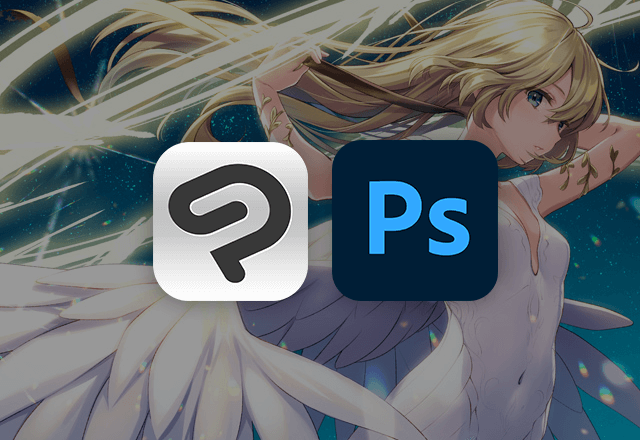 Recommended Class
Like this class?
Then check these out!
[IMPORTANT NOTICE]

*Please note that the information on this page is subject to change without prior notice.
*Would you like to learn more about our refund policy? Please check here.
*Please check our FAQ for Copyright and Proprietary Rights, User-Generated Content, Security, and Violation information.