[Summersplash][Shortform]Illustrator,Mint-tan Details
Find out how you can connect characters
and food together to create work
that's perfect for turning into merch.

This class will teach you the ins and outs
of making merch without having to go through
the trials and errors commonly associated with
entering the merch market.

You'll learn how to deform characters,
create yummy-looking food art to add
alongside your characters, and get tips for
selling & marketing your own merch.

Content
Length:13 videos
Difficulty: Beginner
Unlimited views

Video Details
Audio: English

Software Required
Clip Studio Paint (PRO / EX)
Recommended: Version 1.12.8
Minimum Version: 1.10.5

Perks
TBD
Illustrator
Mint-tan's Profile & Portfolio
※ This portfolio includes fan art.
Mint-tan
Illustrator

Hello there, this is Mint-tan.
I'm a freelance illustrator and merch creator
based in Asia. Although I mainly work
as a freelance illustrator, I have been creating
fan merch and actively participating
in local and international merch communities since 2015.

It started with my friends dragging me to conventions,
but soon, I started loving it. In large part,
because of the kind response I received
from people who loved my merch.
This taught me that merch could be a medium
used to share love and happiness.

I still remember how surreal merch-making
used to feel like then and how I felt like
it was something only "big" artists could do.
It was also surprisingly difficult to get started
due to the lack of helpful information available.

After 7 years of merch-making,
I felt like I reached a level where my experiences
and expertise would help serve as
the perfect introduction for others
interested in following the same path.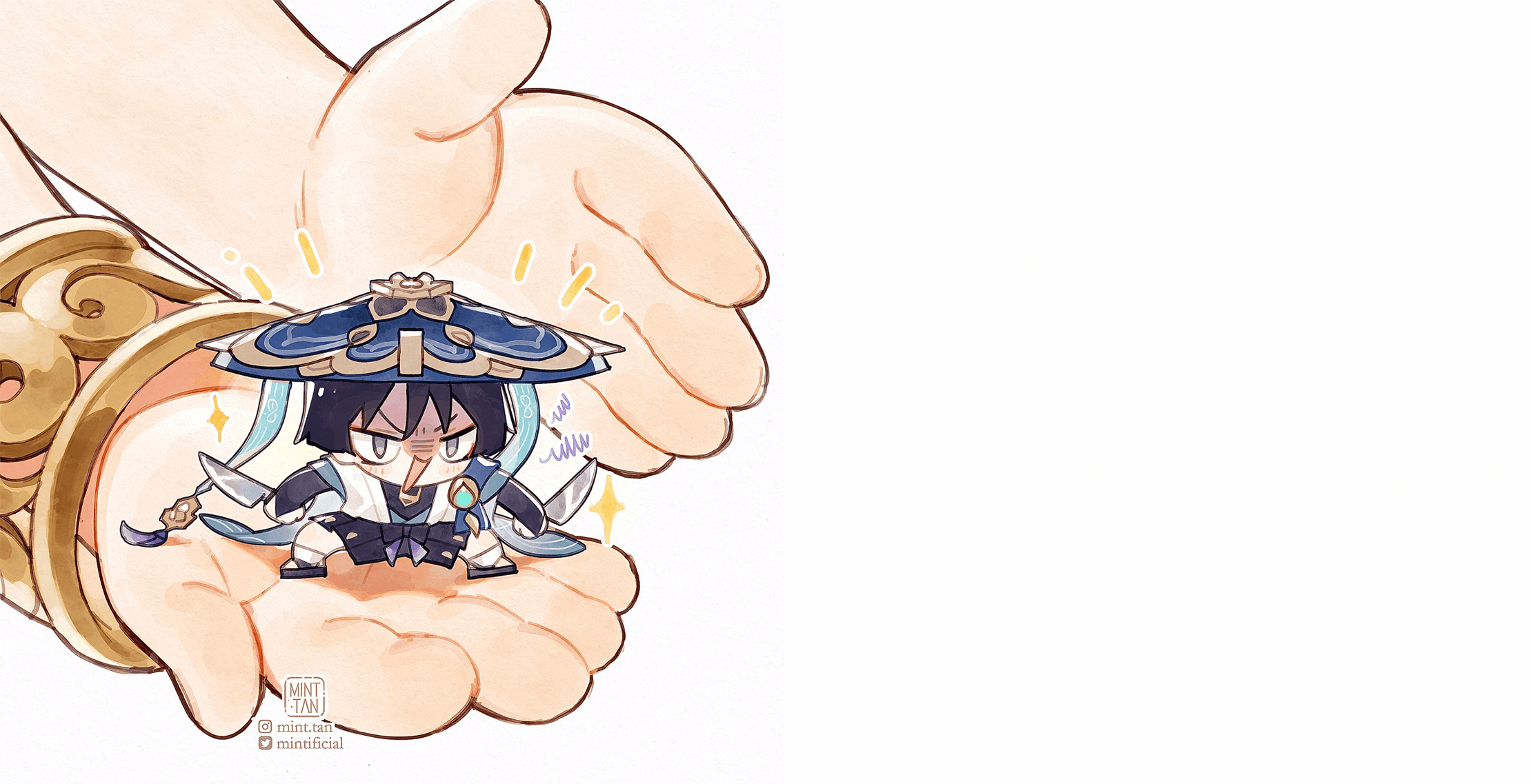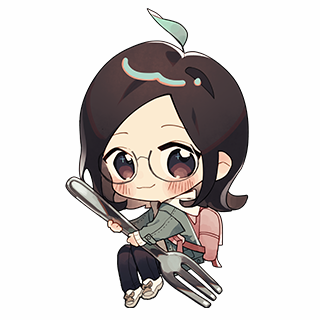 Illustrator,
Mint-tan
[Current]
Freelance Illustrator
Recognizable
Projects & Awards
[Projects]
Lokapala: Saga of Six Realms (with Anantarupa Studios) - Illustrator
Various projects (with Re:ON Comics) - Illustrator & Comic Artist


Instagram
How to "SD" Everything:
From Characters to Objects
Have you ever noticed how different a rubber duck looks compared to a real-life duck? Let's take a step back and analyze: What traits make certain things look SD, and how can we apply that to our work?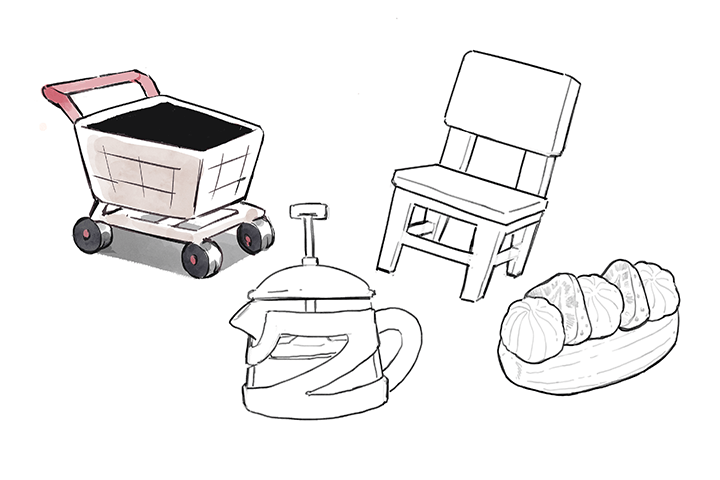 Stylized, Delicious-Looking
Food Art
Are you interested in creating food-themed art that has the power to make audiences hungry? Let's learn how to create delicious-looking food art to add alongside your SD character.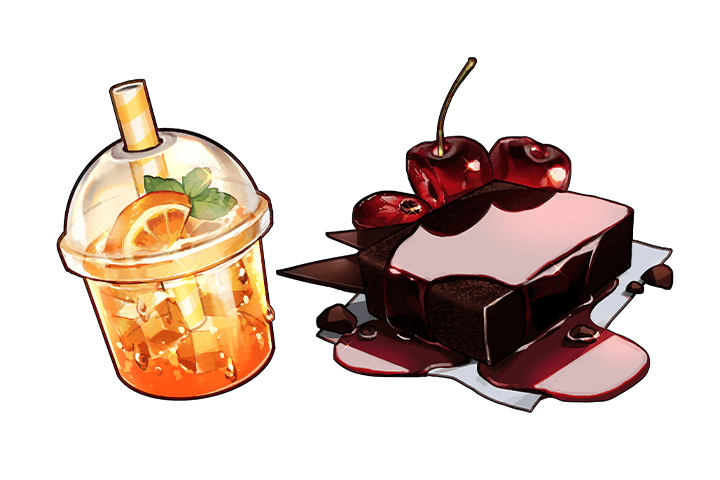 Tips for Selling & Marketing
Your Merch
Done with your designs? Merch-making doesn't end there! I will use my experience as a long-time merch creator to guide you through the process of selling and marketing your merch: both online and offline.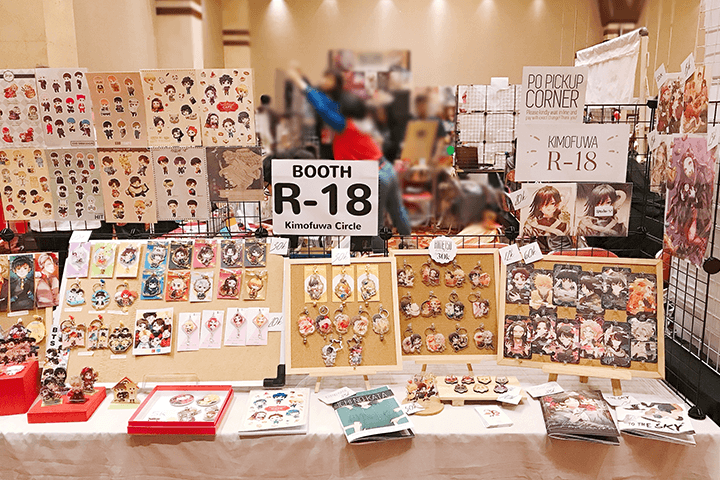 Unlimited Access
Best Price
Buy now, get unlimited access.
(자동 구성) 가격이 인상됩니다.
This special offer ends soon.
Buy now and save!
1. Orientation
Introducing your instructor
What you will learn
Helpful websites and software
SECTION 02. Design Concepting
2. Let's Build a Mindset: Merch is a Commercial Art
Explaining the meaning of commercial art and why it includes merch
How to select a target market/niche
Observing trends
3. The Many Types of Merch and Things to Prepare Before Designing
Explaining merch types and their pros & cons
Navigating and finding a manufacturer
Listing things to prepare before designing
4. Design Thinking I: Characters, Food, and Their Personality
Getting to know which factors communicate personality (shapes, colors, etc)
Analyzing and explaining the thought process of my previous designs
5. Design Thinking II: Creating a Character-Centric Merch Concept
Analyzing a character's background and personality
Brainstorming and mind-mapping
Coming up with a design concept
SECTION 03. SD Characters & Stylized Food Art Basics
6. What Does "SD" Mean, and How to Do It?
Explaining what "SD" means
Demonstrating different levels of character body deformation
Creating SD characters using basic shapes as a guide
7. How to Draw Parts of an SD Character (Eyes, Mouth, Hair, Hands, Feet)
Demonstrating various ways to deform the body of an SD character
8. How to Pose SD Characters
Introduction to SD body geometrization
Common concerns surrounding SD character posing, and how to solve each of them
What good posing calls for
9. How to "SD" Not Only Characters but Also Objects
The basics and principles of deformation
Explaining how to deform non-human objects
Demonstration
10. Creating Stylized Versions of Food & Drinks to Go With Your Merch
Demonstration - Drawing Food & Drinks: Transforming photo references into a stylized rendering
11. Let's Design Our Merch!
Turning text-only concepts into workable sketches of merch design
Adding additional objects as supporting items
Demonstration - Finalizing merch design
SECTION 04. Finalizing Your Design
12. Fulfilling a Manufacturer's File Requirements
File format
RGB/CMYK
Bleed
Cutting template/path
13. Bonus: Tips on Selling and Marketing Your Merch
Setting up an online store
Tips on hobby conventions
Setting up pre-sales
Tips for marketing your merch on social media
**The release date of this class, curriculum images, and associated content can be changed without prior notice.
Interview with
Illustrator
Mint-tan


Question.01
Is there a specific reason why you chose this specific topic/themes?


Food is a universal topic that can easily connect any character. While characters may live in a unique universe, there's always food to bridge the gap between them. Food has that kind of power. It links everything together and brings an element of joy to your character. And although food art can definitely stand on its own, I chose to focus on merch because the demand for it has grown a lot since I started out. When I was a beginner in the field, there was a lot of gatekeeping of information. I didn't really have anyone I could learn from or ask things about the process of merch-making. So, I relied solely on trial and error. My goal is to create a class that could serve as a guideline for those starting out to make merch-making friendlier to you than it was to me.
Question.02
What makes your class different
from other classes?


Besides being a creator, I'm also a student on many online learning sites. While I think every creator has a unique specialty, I noticed most classes replicate the same curriculum commonly found in books, videos, and other classes. My experience as a student makes it clear to me what I want to see from a creator, and my experience as a creator has given me insight into how I can deliver that to my students. Hence, this class covers how to make SD characters, food art, and merch: a combination of topics that I specialize in and are unlikely to be found anywhere else, with insights you can easily apply to your everyday work. This is a class that doesn't just end at drawing. I will also let you know what comes next.
Question.03
What would be the most important takeaway from your class?


Although this class is a combination of three topics, the most universally applicable would be observation skills. As with any commercial art, consistently observing, picking up on the latest trends, and applying those observations to your merch is vital. The term "SD" stands for "Super Deformed," it is a way to find inspiration that doesn't come from thin air but instead comes from the observation of real-life objects and is then simplified accordingly to fulfill its purpose within your work. While seemingly insignificant, observation is a fundamental part of all types of art. So, even if you don't end up creating "SD characters or food-centric merch," this is a skill that you can take with you and use in the future.
Required Programs
This course will use Clip Studio Paint (Pro / EX) Please purchase and install these program(s) for an optimized lecture experience.

*These programs and/or materials will not be provided with the lecture.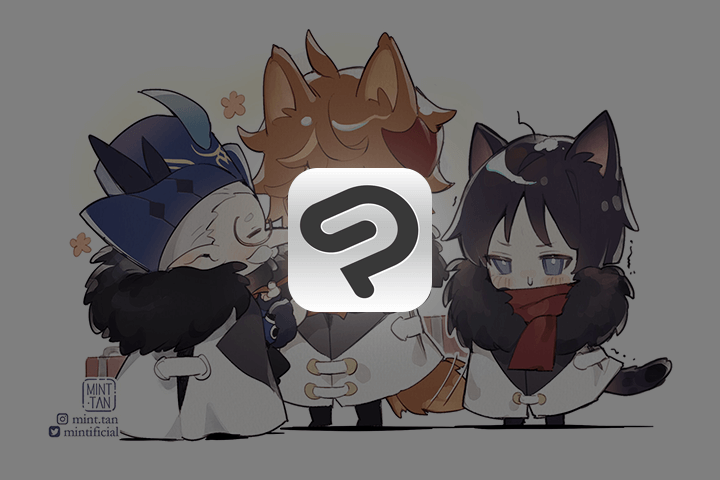 Recommended Classes
Like this class?
Then check these out!
[IMPORTANT NOTICE]

*Please note that the information on this page is subject to change without prior notice.
*Would you like to learn more about our refund policy? Please check here.
*Please check our FAQ for Copyright and Proprietary Rights, User-Generated Content, Security, and Violation information.