[Summersplash][Shortform]Illustrator,LeonardoVincent Details
Illustrator, Leonardo Vincent
Push the limits of individual expression,
creativity, and originality with splash illustrations
that create a world for your character.

This class will help dissect the process
behind creating an illustration that
effectively presents your story.

Get an easy-to-follow guide to capturing
a character and their world within a single image.
You'll learn everything from elevating
your story through composition to value & color,
rendering, line work, and more.

Content
Length:11 videos
Difficulty: Basic
Unlimited views

Video Details
Audio: English

Software Required
Procreate

Perks
Bonus WIP Files
Finished PSD Files
Expert Illustrator
Leonardo Vincent's Profile & Portfolio
Leonardo Vincent
Illustrator

Hi, all. I'm Leonardo Vincent,
but I also go by Levinky_art on social media.
I'm currently a freelance digital artist
focusing on splash illustrations.

My interest in drawing started when I was a kid.
After I found my passion, I never allowed myself
to give up on drawing. Now that I look back and think about it,
I've always surrounded myself with art
due to my affection for it.
However, my illustration style really developed
upon graduating from university.
That's when I found myself drawn to anime-inspired
stylized illustrations more than any other style.
This has shaped who I am as an Illustrator today.

My body of work ranges from stylized fan art posters,
game splash illustrations, comic book covers & interiors,
character designs and re-design
to world-building concept art.

Throughout this class,
I'll guide you through everything
from creating a narrative for your scene,
composing, coloring, augmenting your composition
to the details of linework.
I have put a lot of thought into creating
the curriculum for this class and I hope it serves
as a helpful guide to building your first Splash Illustration!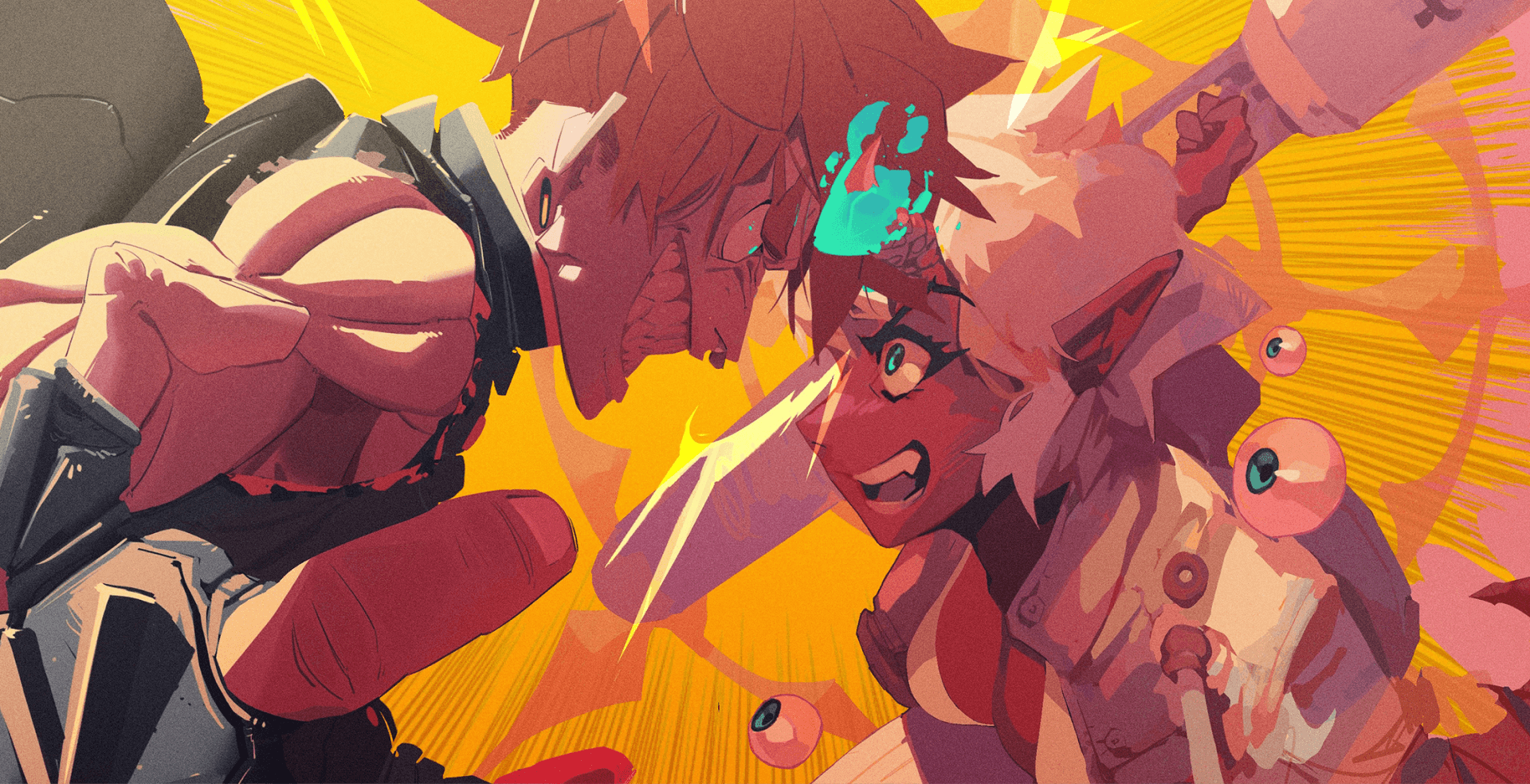 Illustrator
Leonardo Vincent
[Current]
Freelance Illustrator
Recognizable
Projects & Awards
Comic Book Cover Artist for Heavy Metal, Scott Comics, and Indie Project Grim Hero
Comic Book Interior Artist for New Eden Chronicles
Character Concept Designer for Undisclosed Mobile Games


Instagram
Guide Your Character's Story
How do you implement a story into your character design process? A character can't be fully realized until they've been assigned their unique personality and background. The story behind a character serves as the guideline for each major step of the process. This includes adding details to your completed piece. I will cover different ways you can build an original character when creating a splash illustration.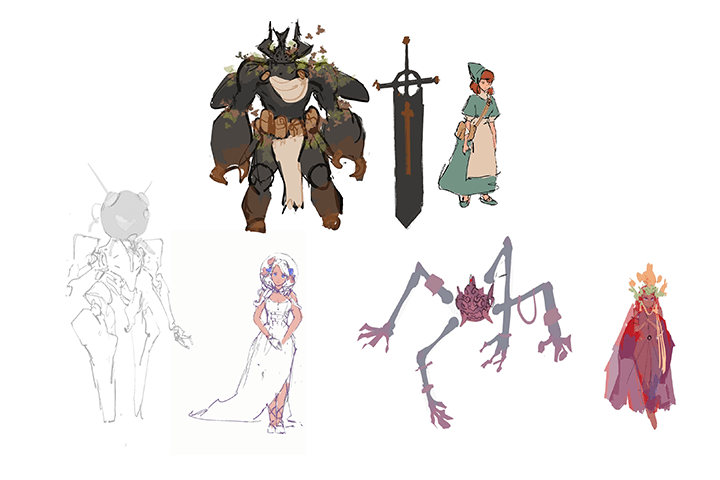 Elevate Your Story through Composition
Composition in art serves many functions, from organizing and curating every moving section of a piece to spotlighting parts of the story! As we build upon characters within a story, we also build up their origins. Composition is a powerful tool for your arsenal if you want to properly convey and enhance a story as you plan out your splash illustration. We will go through the fundamental rules of composition, how to use them, and how to iterate your compositions to find the best one!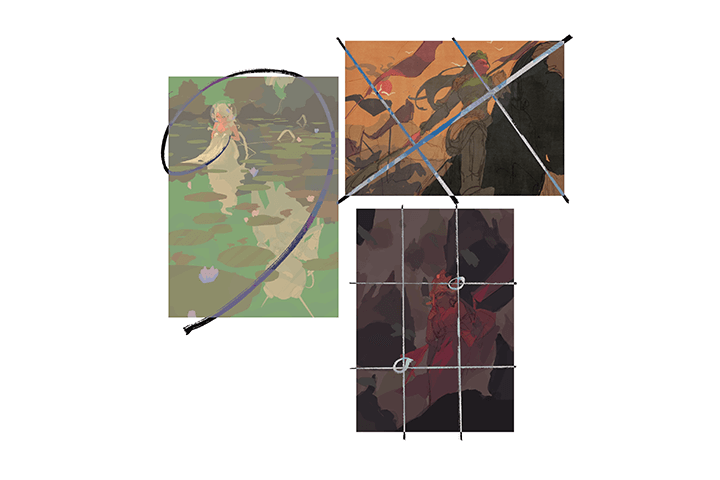 Relationship of Value & Color
Value and color are two of the most fundamental elements in art but what really separates them from other elements is how much they heavily relate to one another. In this course, I'll be going in-depth about the complexity of this relationship and talk you through how they work together when setting up the atmosphere, adding subtle hues of depth, and emphasizing specific parts of a composition. We will walk through useful digital tools and the methods I have used within my own work, explore correlations, and show you how to apply them to your art.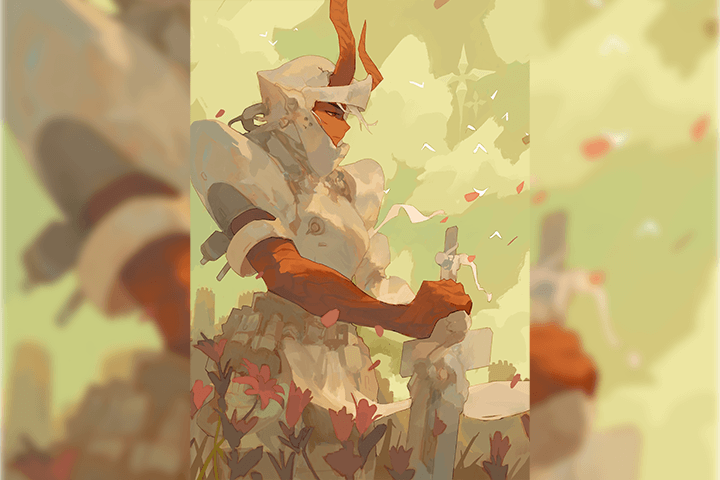 Unlimited Access
Best Price
Buy now, get unlimited access.
(자동 구성) 가격이 인상됩니다.
This special offer ends soon.
Buy now and save!
1. Orientation
Who am I?
What on earth is Splash illustration?!
Course framework
Helpful websites and software
SECTION 02. Before You Start Drawing
2. Preparing a Narrative
What to look at
Branching out resources
Imagining a story
Understanding the steps ahead
SECTION 03. Conceptualizing Characters
3. A Design from a Story & A Story from a Design
Writing a character's character?
Character of shapes
Follow-up details
A group of characters
SECTION 04. Giving a Setting
4. Expanding Your Narration
Reacting to characters
Balance of contrasting and echoing settings
Types of settings
SECTION 05. Visualizing the Composition
5. The Composition's Mission
Basic and complex eye flow patterns
Conveying your narrative
Confidence in large gestures
Importance of Trial and error
6. Directing Strong to Soft Focal Points
How characters create focal points
How value creates focal points
How colors create focal points
How shapes create focal points
7. Value & Color
Relationship between value and color
Shaping up an atmosphere
Practical tools and methods
Insinuating color vs actual color
Adding the complexity of color
8. Character Details
Refining faces
Refining anatomy
Refining details
9. Rendering
Basic lighting
Basic materials
Practical tools and methods
Creating your own way of rendering
10. Particles, Debris, and Lines
Augmenting composition
Types of objects
Lines for foreshortening
Inside out
11. Parting Word for Artists
Maintaining your passion
Trying things out
Important attitudes
Creating a Narrative
from Character Design

Creating a Complimentary Background
Augmenting Your Composition
Interview
with Expert Illustrator
Leonardo Vincent


Question.01
Is there a specific reason why you chose this specific topic/themes?


I find the extent of power that visual storytelling offers fascinating. That's why I designed my class as a guide to dissecting a single image to effectively tell a story. Images, on their own, can tell complex stories that are immediately understood, but immersion itself often comes from the type of art, specifically open-ended visual art. It invites the viewer to be a creative participant that can interpret and fill in the blanks using their individual imaginations; as the saying goes, "a picture is worth a thousand words." My course offers a flexible, go-with-the-flow structure that makes it less rigid and easier to follow, which aligns with my approach to explaining why I do certain things. It doesn't aim to tell people you have to do things my way, but instead, how to tell individual stories your way.
Question.02
Could you please share how you started your journey in the industry?


My presence on social media really allowed me grow as an illustrator. It helped me not only receive praise but provided me the opportunity to find inspiration from so many other artists that have successfully expressed themselves through their own work. I was fortunate to gradually enter the industry and receive multiple opportunities as my audience grew on social media, which also led me to meet very cool people who have been very helpful in my journey.
Question.03
Please share your thoughts on the industry's job market and what you see in the industry's future.


The illustration industry is a fast and exciting one to be a part of. It's constantly changing and evolving alongside modern-day entertainment. It's also filled with many passionate people whom I enjoy encountering. I believe that as the market tightens in the future, we as illustrators have to adapt and keep ourselves up to date about where things are going. Soon, I foresee that individual expression will become more relevant in the digital art sphere, as the digital tools that help us create art evolve and advance. We should utilize this tool not to just create the "spectacle" parts of art, but to push the limits of individual expression, creativity, and originality.
Required Programs
This course will use Procreate.
Please purchase and install these program(s) for an optimized lecture experience.

*These programs and/or materials will not be provided with the lecture.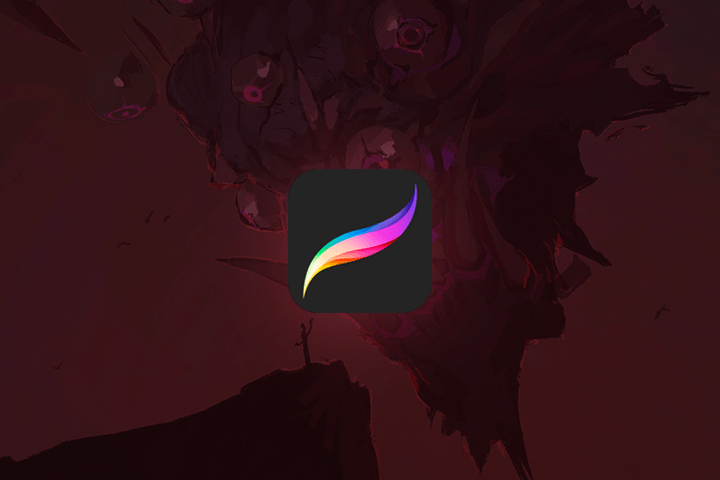 Recommended Classes
Like this class?
Then check these out!
[IMPORTANT NOTICE]

*Please note that the information on this page is subject to change without prior notice.
*Would you like to learn more about our refund policy? Please check here.
*Please check our FAQ for Copyright and Proprietary Rights, User-Generated Content, Security, and Violation information.