Illustrator, KanashiKumo Details
Illustrator, KanashiKumo
Learn how to use background and design attributes to highlight the charm of your character for a higher-quality illustration.
Creating Illustrations in which the Background and the Character Blend Together Seamlessly
Is your drawing boring with only one figure on a white background? Are you afraid that adding a background may conflict with the character?

One of the most popular illustration instructors. KanashiKumo will provide an in-depth guide on sketching Instagrammable drawings in a fun and easy manner.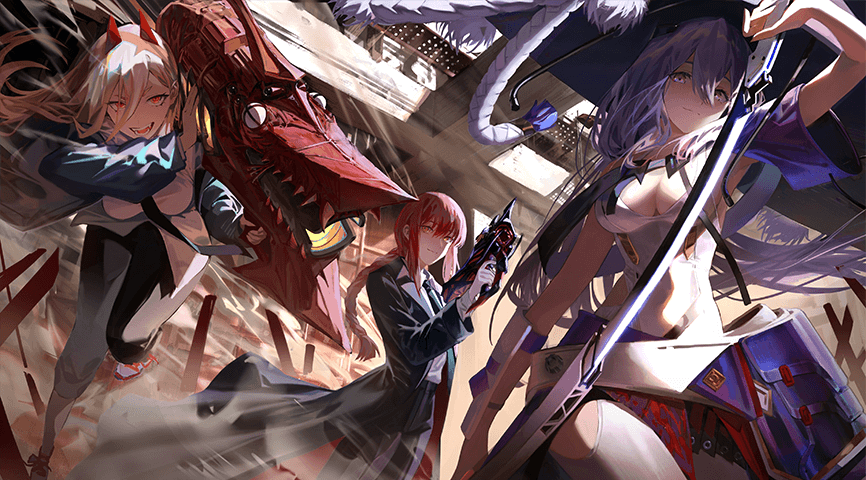 Learning only the theories won't do! Apply the 7 key theories to practice as you master them through hands-on exercises and applications!

From creating backgrounds that blend in with the situation of the character to incorporating space-appropriate lighting, color, and design. Join the class now!
Class Perks
Get These Coloso Exclusives

Unlimited Access to 30+ Hrs & 30+ Chapters of Content


Illustration Exercise Files (Black & white, situation-specific)


Essential Techniques for Tool Settings (Clip Studio Paint, Photoshop, PaintTool SAI etc.)
Recommendation
Who Should Take This Class?
Illustrators who love to draw and aspire to create better drawings of their favorite characters.
Beginning illustrators who have drawn the same figure and composition for a long time.
Professional illustrators who wish to experiment with more color, light, and space.
Expert Illustrator KanashiKumo's Portfolio
Why Take This Class?
Capture the ambiance in an illustration, and highlight the true charm and charisma of your character!

In this class, you will get a chance to strengthen your foundations and create three-dimensional color and black and white illustrations with a focus on lighting, light, and brightness.

You'll also work on thematic examples that emphasize the characteristics of different scenarios like botanical gardens, cafes, cities, and hazy weather, which will help you understand the distinctive features of each background and enhance your sense of color-character-space composition.

Don't miss the tips and secrets offered by a professional illustrator known for creating eye-catching illustrations featuring well-incorporated characters and unique backgrounds.

Practicing with 5-tone brightness

Practicing understanding lighting
Understanding figure attributes

Brightness in black and white illustrations

Adding color to black and white illustrations
Understanding perspective and space

Three-dimensional drawing of objects

Three-dimensional drawing of characters
Illustrations with natural object backgrounds

Illustrations with cafe backgrounds

Illustrations with city backgrounds
* The four illustrations are actual exercises that were used in the class.
KanashiKumo
Illustrator


Hello, I'm Illustrator, KanashiKumo. I have spent a lot of my time studying on my own, constantly researching ways to draw more efficiently.

Currently, I teach at Fevercell Academy, using the knowledge I gained to help other people like myself address the difficulties they encounter when studying art, and I'm grateful that many students have found my class helpful.

Having worked with numerous students over the years, I have a deep understanding of how to help them overcome their weaknesses and challenges. I draw upon my experience in teaching drawing theory and utilizing practice exercises.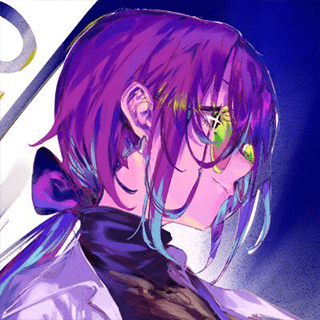 Illustrator,
KanashiKumo
[Current]
Freelance illustrator
Instructor at Fevercell Academy

[Previous]
Instructor at Artcovent

Projects & Awards
[Projects]
Congratulatory illustration for Goddess of Victory: Nikke
Kakako Page - Artwork for 'The Rich and Handsome Prosecutor'
Kakao Page - Artwork for 'The Sword Master'
Novelpia - Artwork for 'The City of the Witch'
and other projects for upcoming works of web novels


Twitter
Student Reviews
Reviews from Actual Students
Student A

The instructor gave us feedback on all the necessary components of stylized illustrations, including the viewer's gaze, the value flow, structural aspects, and how brightness changes depending on the direction of light.

Student B

I used to just copy the style of my favorite artist. This class was filled with easy-to-understand instructions that helped me work my way towards my goal based on a solid foundation. I highly recommend the class for people who are struggling because they don't have a solid foundation.

Student C

The instructor instantly let me know when I made mistakes, which helped me improve my skills more quickly than I expected. At first, I couldn't even draw a box properly, but now I am very satisfied with being able to capture three-dimensionality and light/darkness the way I want to.
7 Essential Theories for Illustration
Delve into the essentials of creating space in your illustrations, including figure attributes, perspective, light, color, composition, and more. Explore how each theory is applied through exercises and practice materials, and discover the joy of drawing.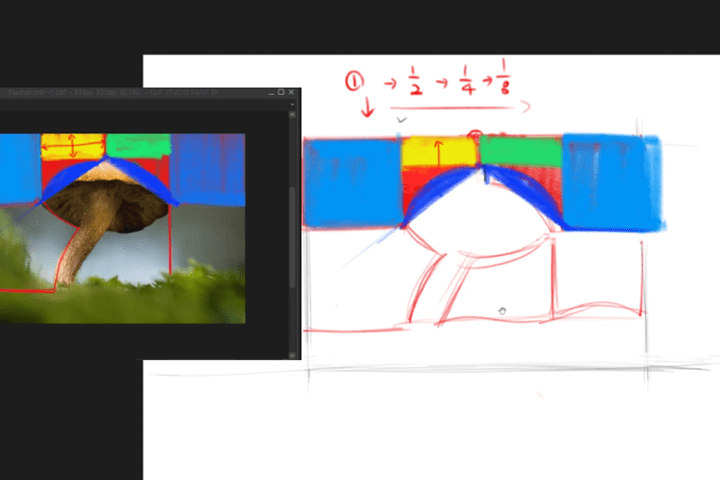 Understanding Brightness through Black and White Illustrations
Learn about the notion of brightness and color in black and white drawings. Experiment with different color schemes in your illustrations. Learn layering methods as well to give your illustrations the vibe you want.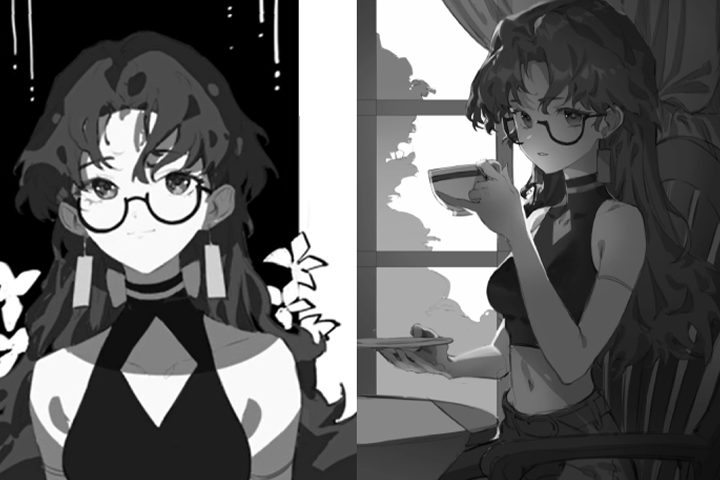 Illustrations that Highlight the Charm of Space and Characters
Take into account the design elements frequently included in locations and compositions, such as natural and artificial objects, indoors and outdoors, and hazy weather, and practice understanding how to place them so they look more visually appealing. Also consider the characteristics of light to bring out a location's features and mood.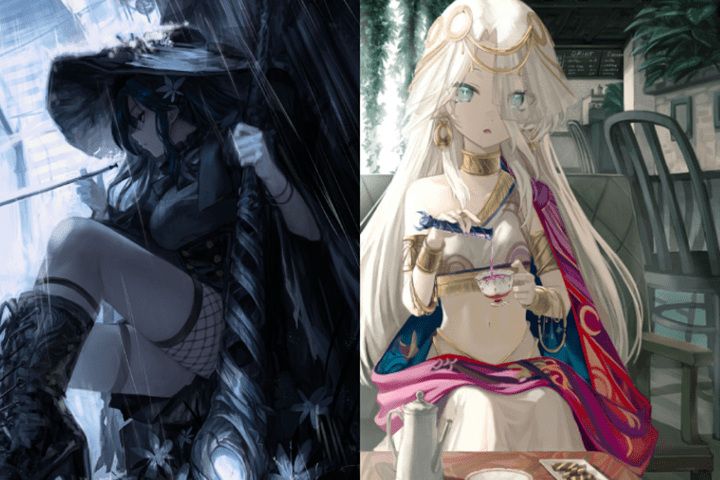 Class Details
You'll Learn
Placing Figures that Emphasize the Theme

Understand the characteristics of aesthetically pleasing figures and explore them from various perspectives, including size, direction, color, and more.

Practice Applying Light and Shade

Practice depicting the same object in light, mid-tone, and dark tones, create black and white illustrations that convey a sense of space through differences in brightness, and understand how brightness can be used to create a distinct sense of space.

Designing a Canvas that Captures the Sense of Space

Learn perspective and a sense of space, and practice depicting three-dimensionality in a two-dimensional space by giving characters a structured three-dimensional appearance.
Understanding the Human Body's 3 Dimensionality & Rotating Characters in the Desired Direction

Familiarize yourself with understanding characters by three-dimensionalizing them to be naturally structured in space, and learn to practice using photographs.

Choosing Colors and Color Combinations

Gain hands-on experience in distinguishing between achromatic and chromatic colors to develop a better understanding of color theory. Practice transforming black and white illustrations into color illustrations using specific color palettes.

Creating Illustrations Tailored to Spatial Characteristics

Understand commonly used spatial features and design elements, and apply this knowledge to create illustrations for social media.
SECTION 01. Key Theories and Exercises Needed to Create Illustrations
SECTION 02. Designing Characters
SECTION 03. Character Designs. Drawing the Design Sheet
*The release date of this class, curriculum images, and associated content can be changed without prior notice.
** Class videos may be seperated for a more streamlined viewing experience
Interview with
Illustrator KanashiKumo

Question.01
What would you say that your forte is as an illustrator?

I believe that my strength lies in understanding the elements to consider at each stage of creating an illustration, rather than simply 'going with the flow.' I will share with the students both the technical skills necessary for drawing effectively and a perspective on how to observe the world around us.
Question.02
How are your strengths incorporated into the class?

I have a deep understanding of the challenges self-taught illustrators encounter, and the reasons why many students struggle to advance their skills beyond a certain point. Drawing from my teaching experience, I will provide an in-depth explanation of how theories are integrated into the illustration creation process, and how they are applied in practice.
Question.03
What makes this class so special?

My approach goes beyond merely explaining the theories of illustration. This class effectively demonstrates how to control various aspects of lighting and figure environments that are used in real illustrations. Students will have the opportunity to create illustrations for a range of settings, while simultaneously acquiring the skills needed to incorporate the unique characteristics of each location, including its design elements, colors, and mood.
Required Programs
This course will use
- CLIP STUDIO PAINT 2.0
*Alternative software: Photoshop , PaintTool SAI
Please purchase and install these program(s) for an optimized lecture experience.

*These programs and/or materials will not be provided with the lecture.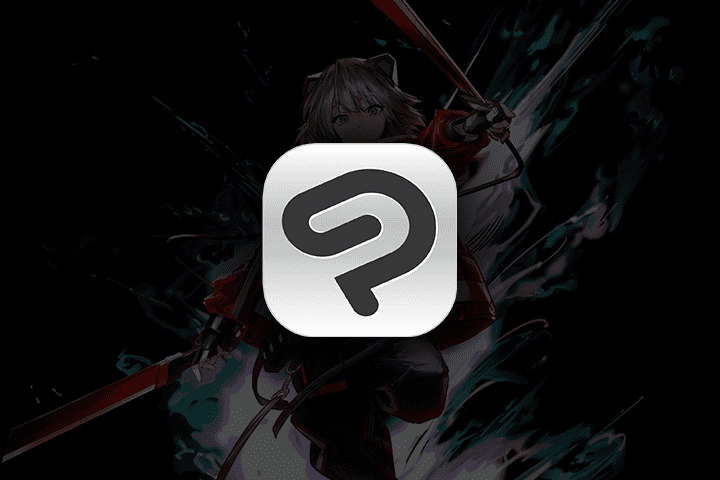 Recommended Class
Like this class?
Then check these out!
[IMPORTANT NOTICE]

*Please note that the information on this page is subject to change without prior notice.
*Would you like to learn more about our refund policy? Please check here.
*Please check our FAQ for Copyright and Proprietary Rights, User-Generated Content, Security, and Violation information.