Illustrator,Hyulla_혈라 Details
Class Intro
Illustrator, Hyulla

People who dream of becoming an illustrator
worry about the charm and the direction
of their own drawing as they build experience
and approach practical work level.

But what they worry about the most is
usually related to understanding the theory
and expressing the details.
Therefore, it is very important to point that out
and guide them in the correct direction.
This class is where you can gain
deep knowledge of 3D, perspective, light,
and characteristics of color from a visual aspect.
You can learn about impression and motion
that are given by the features of
each body part, as well as the instructor's
unique expressions on detail.

Create a high-quality illustration
through a class with a
step-by-step curriculum
available for a lifetime.

Content
Length: 27 videos
(Duration 24h 6m)
Difficulty: Basic
Unlimited views

Video Details
Audio: Korean
Subtitles: English

Software Required
Adobe Photoshop CC.

Perks
Work process (PSD files)
Expert Illustrator
Hyulla's Profile & Portfolio
Hyulla
Illustrator

Hello, I am Hyulla.
As a concept artist and illustrator,
I have participated in several projects,
including Destiny Child
and NIKKE: GODDESS OF VICTORY.
Currently, I'm working on Project Blood
as an executive director.

You will face worries as you make progress,
even if you love drawing. As you move on,
there are tons to learn and master,
including the skills to create unique
and trendy designs, direct, composite, etc.

I believe that an artist needs two things;
steady progress and affectionate interest.
An artist gains the strength to draw
out of the happiness that comes from progress.
And of course, steady progress
should be supported by
a deep understanding of basic knowledge.

In this course, I'd like to help you understand
the essentials of illustrating characters
by demonstrating the visual principles
and teaching you my ways of expressing
the details, which also helped me a lot
when creating my unique characters.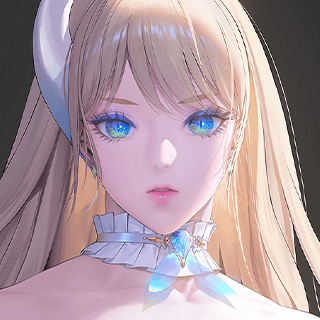 Illustrator
Hyulla
[Current]
Line Games 'Project Blood' - Director
Recognizable
Projects & Awards
[Company]
Shift-up "Nikke: Goddess of Victory" - Art Director
"Destiny Child" main screen - Main Illustrator

[Outsourcing]
Tencent "The Arena of Valor"
Aplibot "Rogue Degree - Gangster"
NCsoft Blade Soul Mobile (Battle Sword) Nexon "D.O.S"
And many other projects


twitter
Understand the Theory through a Detailed Curriculum

Character Design

The Overall Atmosphere and Sense of Space

Depicting a Face
Expressing Hands, Feet, and Other Parts of the Body

Expressing the Upper & Lower Body, and Other Specific Regions of the Body

Expressing Various Objects

Detail Expressions Using Photoshop
*These are sample images for better understanding.

Advance Your Skills by Deeply Learning about the Basics
In addition to basic knowledge such as perspective and light, deepen the visual theory underlying all expressions, such as the advanced human body detail expression method and object expression theory, and broaden the scope of expression through practical examples.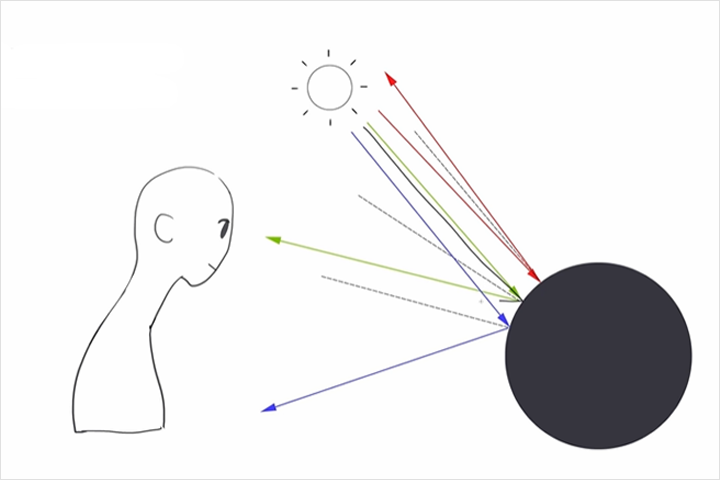 Tell a Story by Showing Detailed Character Characteristics and Screen Composition
Learn how to compose a character with a clearer story by learning the feeling of visual images for each face, body type, and concept, and learn how to compose a character that gives a cool sense of space to the screen and subject and expresses the intended atmosphere in an attractive way.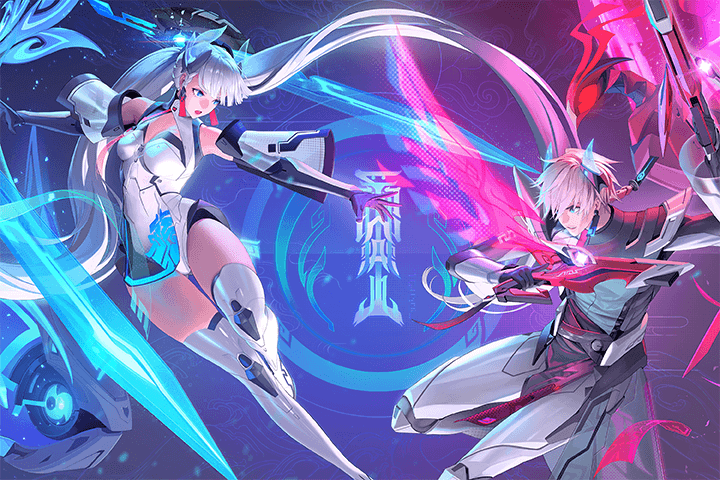 Express the Details of Objects and Characters in an Attractive Way
Learn how to express the human body and design know-how to properly capture the character's personality and charm, as well as how to describe objects that can bring the design to life.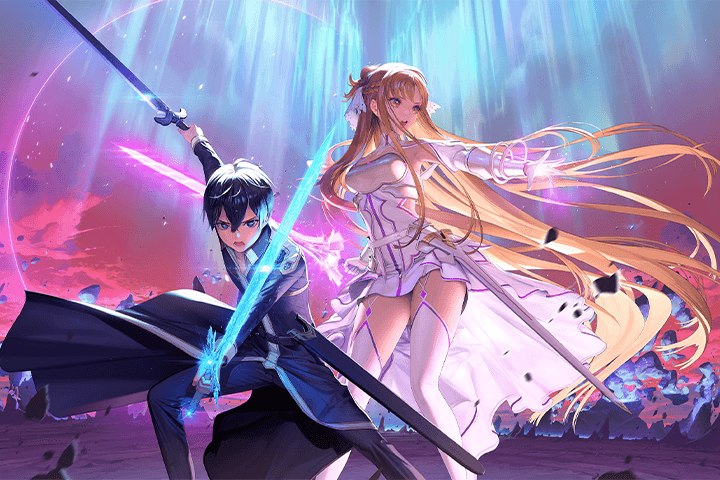 Class Details
You'll Learn
Advanced Theory Course Which
Provides Answers to Your Questions

Lay the theoretical foundations of illustration by deeply contemplating 3D, perspective, and the characteristics of light and color from a visual aspect, checking the basics that are forgotten, and obtaining in-depth knowledge used in practical work.

Creating A Powerful Character Design

Design a character that can be identified with a single glance, through impression given by body part features such as the face, body, concept, etc., and nuance, hair, and costume styling that appears in the motion and gesture.

Screen Composition with a
Sense of Atmosphere and Space

Use camera angle and object placement to grasp screen structure, which may feel boundless.
Human Body Expressions To
Create an Attractive Character

Look for your own answer on expressing a captivating character by looking at a wide range of cases on the human body classified by the details of the head/upper body/lower body/abdominal region/hands/feet/skin beyond the basic knowledge, as well as by learning the instructor's unique, detailed expression method.

Object Expressions That Help
Broaden Your Design Pool

Learn how to handle metals, which are most frequently used in game illustrations. Understand and express the objects made out of transparent/translucent materials which you've drawn habitually because they're difficult to draw.

Enhance Your Painting Skills
By Focusing on the Details

Let's learn how to use the speaker's own Photoshop tools that are actually used to enhance the detailed expression method as well as the theoretical understanding of the picture.
Recommendations
Hyulla's Class
Recommended by Experts in the Field
Unlimited Access
Best Price
Buy now, get unlimited access.
(자동 구성) 가격이 인상됩니다.
This special offer ends soon.
Buy now and save!
SECTION 01. Intro to the Course and Understanding the Objectives
01. Classification of Game Illustrations
Course orientation
Classification according to the purpose of the illustration
SECTION 02. The Basis of Design - Perspective
02. 3D and Distance 1
Understanding perspective - mechanism of the eye, which perceives objects
03. 3D and Distance 2
Tips on effectively emphasizing the perspective
SECTION 03. Understanding the Light and the Color System
04. Light and Color 1
Learn about the characteristics of light
Understanding the spectrum
Understanding colors through the three primary color(RGB) system
05. Light and Color 2
Action of light ①: Reflection - regular reflection, irregular reflection, diffused reflection, laws of reflection
06. Light and Color 3
Action of light ②: Penetration and refraction - laws of refraction, total reflection, the Fresnel effect
07. Light and Color 4
Action of light ③: Scattering, dispersion, diffraction - chromatic aberration, lens flare
SECTION 04. Understanding a Captivating Character through Face, Body Type, and Concept
08. Captivating Character Design 1 - Face
Expressing the face shape of a character
Expressing the eyes, nose, mouth, and ears of a character
Expressing the eyebrows and facial hair of a character
Expressing the skin texture and accessories of a character
09. Captivating Character Design 2 - Body type
Expressing the body type of a character
Expressing the angle and motion of a character
10. Captivating Character Design 3 - Concept
Elements of a character - Surroundings and personality
Visually shaping according to the concept design
Tips on costume design and coloring
SECTION 05. Tips on Illustration Picture Composition
11. Composition in a Game Illustration
Importance of the draft work
Things to consider in a picture composition
Compositional methods and tips on object placement
SECTION 06. Understanding Detailed Depiction of a Character
12. Detailed Depiction of a Human Body - Head 1
Depicting the face type
Depicting the eyes, nose, mouth, and ears
Useful tips for depicting the face
13. Detailed Depiction of a Human Body - Head 2
Formative understanding of hair
Understanding hair in detail
Expressing eyebrows and hair on the side
14. Detailed Depiction of a Human Body - Upper Body 1
Formative understanding and expression of the neck, clavicle, and shoulder
15. Detailed Depiction of a Human Body - Upper Body 2
Understanding the basic form of the chest
Tips for expressing the chest according to different situations and styles
Formative understanding and expressing the underarms
16. Detailed Depiction of a Human Body - Abdominal Region 1
Understanding the basic form of the abdomen
Abdomen expression tips according to movement
17. Detailed Depiction of a Human Body - Abdominal Region 2
Expressing the abs and the belly button
Expressing the abdomen according to body fat and muscle mass
18. Detailed Depiction of a Human Body - Lower Body 1
Expressing the hips, the groin, and thighs
19. Detailed Depiction of a Human Body - Lower Body 2
Expressing the calves, knees, and the back of the knees
Expressing the lower extremities by body fat and muscle mass
20. Detailed Depiction of a Human Body - Hands
Formative understanding and expression of the arms
Formative understanding and expression of hands
Tips for expressing hands according to different motions
21. Detailed Depiction of a Human Body - Feet
Formative understanding and expressing feet
22. Detailed Depiction of a Human Body - Skin 1
The principle of tone formation seen through the structure of the skin
Difference of skin tones by part
SSS(Subsurface Scattering) - Depicting internal scattering light
23. Detailed Depiction of a Human Body - Skin 2
Detailed skin depiction including moles, blood vessels, hair roots, cellulite, etc.
SECTION 07. Understanding Expression Methods of Various Objects
24. Expressing the Texture - Metals
Understanding the reflective features and colors of metals / Expression of metals in consideration of surface textures
25. Expressing the Texture - See-through
Expressing see-through, vinyl material, and stockings
26. Expressing the Texture 3 - Transparent material
Transparent materials
Waterdrops, the surface of water, flowing water
27. Expressing the Texture 4 - Composite material 2
Coated materials - Eyeballs, enamel material, etc.
Expressing the objects layered with a permeable material on top of a non metallic material
Interview
with Illustrator Hyulla


Question.01
What do you think is a good character design?


I believe the way to deliver something should clearly appear in the design. A character's job, personality, tendency, surroundings, and relationships should be seen through the character's color, body type, hairstyle, face, costumes, and specific objects. It will be a great help once you take note of the effects that are implied by certain visual information.
Question.02
What is most important when it comes to picture composition?


Building a line of sight through lines and planes, density and perspective is the most important. Line of sight tends to flow from above to below, and from left to right. If you build directionality using lines and planes, the line of sight will follow that direction. You can naturally guide the line of sight by appropriately placing high-density parts and low-density parts.
Question.03
What is the strength of this class that makes it different from others?


The fact that this class logically approaches the charm of a character through detailed analysis. If you learn about detail through understanding the fundamental structure that begins with physics, you will be able to depict the human body in any way that you want with much more depth. So, I will teach you about perspective and light with a basis on a more fundamental understanding of physics.
Required Programs
This course will use Adobe Photoshop CC 2018. Please purchase and install these program(s) for an optimized lecture experience.

*These programs and/or materials will not be provided with the course.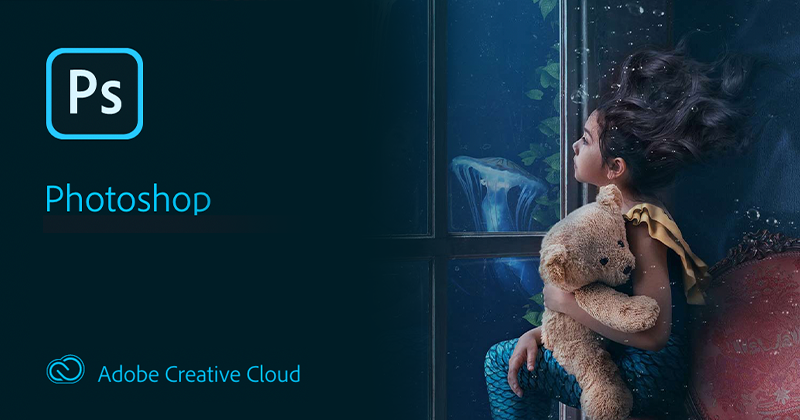 Recommended Classes
Like this class?
Then check these out!
[IMPORTANT NOTICE]

*Please note that the information on this page is subject to change without prior notice.
*Would you like to learn more about our refund policy? Please check here.
*Please check our FAQ for Copyright and Proprietary Rights, User-Generated Content, Security, and Violation information.