[Summersplash][Shortform]Illustrator,GregorKari Details
Understanding the human body
and accurately drawing it plays a large part
in your success as an illustrator.

This class breaks down the human anatomy
into easy-to-learn parts so that even beginners
can develop their character work.

I'll dive into everything from using
simple volumetric shapes
like cubes, cylinders, and spheres for anatomy
to breaking down complex anatomy into shapes.
By the end of this class, you'll develop
an in-depth understanding
of the human body.

Content
Length:10 videos
Difficulty: Beginner
Unlimited views

Video Details
Audio: English

Software Required
Photoshop (Recommended)
Paper and pen (Minimum)

Perks
12 Cheat Sheet Images
Expert Illustrator
Gregor Kari's Profile & Portfolio
Gregor Kari
Illustrator

Hello, my name is Gregor Kari.
I'm a senior concept artist in the games industry
with almost a decade of experience
working for many clients and companies.

After I studied Multimedia Art at the University
of Applied Sciences in Salzburg, I interned
at Ubisoft Bluebyte, where I helped create assets
and illustrations for the Settlers and Anno franchises.

I then moved to Mediatonic in the UK,
where I worked as a concept artist,
designing characters, illustrations, and backgrounds
for many different games and franchises:
including projects for SquareEnix,
Lionhead, and many others.

My diverse list of clients allowed me to develop
a deep understanding and an analytic approach
to art creation and illustration. It has also given me
the tools I need to pass that knowledge on to others.

I want my class on Coloso to serve as
a comprehensive yet easy-to-follow guide
to learning human anatomy for character illustration.
I will not only teach you about human anatomy
but also how to draw using simple shapes
such as cubes, cylinders, and spheres
with loads of helpful exercises.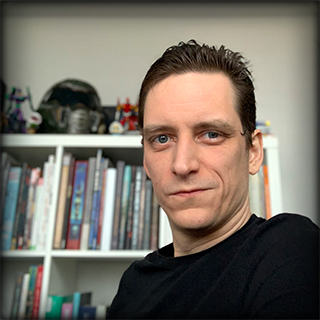 Illustrator
Gregor Kari
[Current]
Senior Concept Artist at RABCAT
[Previous]
Concept Artist at Mediatonic Games
2D/3D Artist at BlueByte/Ubisoft

Recognizable
Projects & Awards
[Projects]
Mediatonic, Ubisoft Bluebyte, Rabcat, Upjers, SquareEnix,
Lionhead, Jagex, Scopely, Aurorian Studios and Nightfall Games

[Press]
Published tutorials for 3D Total


Instagram
Basic Knowledge and Shapes
Learn how to use simple volumetric shapes to help you to draw anything from your imagination. Cubes, cylinders, and spheres are all you need to know before diving into the subject of anatomy. Once you can draw simple volumetric shapes from your imagination, you'll be able to draw anything you want.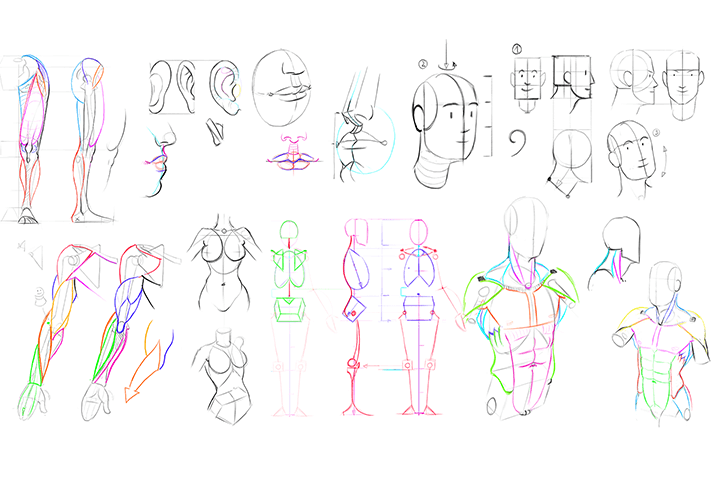 Breaking Down Complex Anatomy into Shapes
Once you can draw basic geometric shapes, you will learn how to break down parts of the human body into simple and understandable shapes and construct them from cubes, cylinders, and spheres. This will give you the confidence you need to create your own drawings. For those newer to drawing or illustration, you will find that each chapter focuses on one section of the body, which will make the curriculum easier to understand.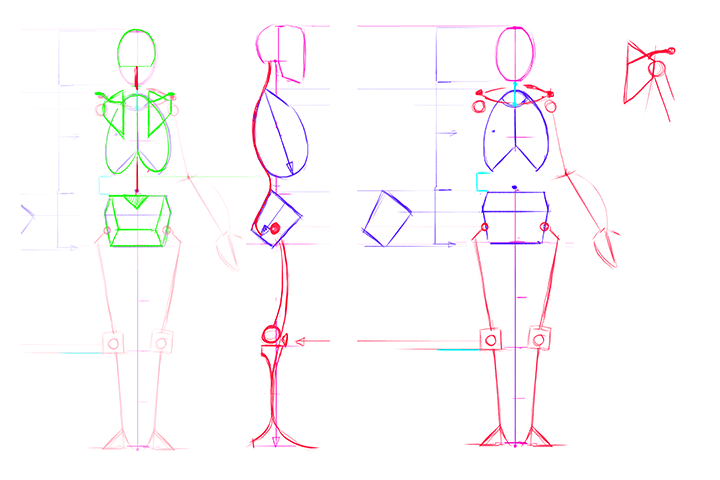 Developing an In-depth Understanding of Anatomy
Develop an in-depth understanding of every body part of the human body and how they're connected, then practice that knowledge with exercises. We will dive into the different muscle groups and the bones they are attached to. I'll also share tips and insights for overcoming difficulties in drawing characters that can be applied to almost any style.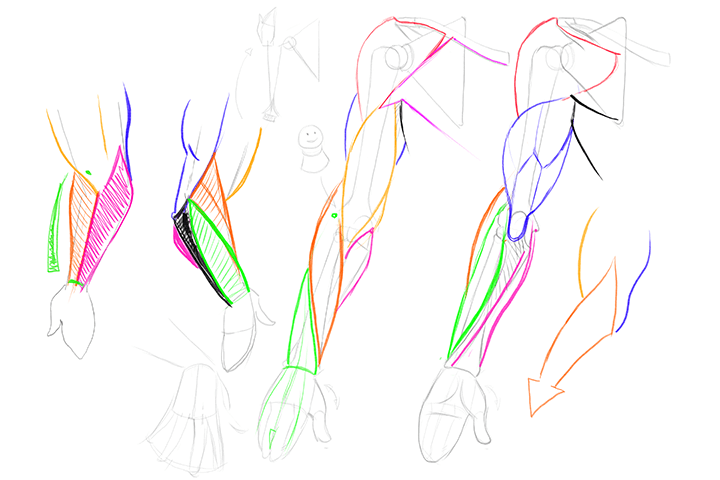 Unlimited Access
Best Price
Buy now, get unlimited access.
(자동 구성) 가격이 인상됩니다.
This special offer ends soon.
Buy now and save!
1. Orientation
Introducing your instructor
Our goal and class structure
What makes this class special?
Helpful websites and books (Loomis, Stonehouse, Paul Richer)
SECTION 02. Drawing the Head 1
2. Basic Shapes & Drawing a Simplified Head
Introducing basic shapes (lines, cylinders, cubes, spheres)
Exercise: practice drawing a stylized head
3. Features 1: Drawing the Eyes & Nose
Drawing eyes
Exercise: practice drawing eyes
Drawing the nose
Exercise: practice drawing the nose
SECTION 03. Drawing the Head 2
4. Features 2: Drawing the Mouth & Ears
Drawing the mouth
Exercise: practice drawing the mouth
Drawing ears
Exercise: practice drawing ears
5. Bring It All Together: Drawing the Head & Proportional Features
Putting it together & perfectly placing features
Exercise
Introduction to proportions
SECTION 04. Proportions and Upper Body
6. Torso 1: The Underlying Structure
Drawing the underlying structure of the torso
Female & Male
Exercise
7. Torso 2: Drawing Upper Body Anatomy
Drawing the muscles of a torso: front view
Drawing the muscles of a torso: back view
The female body
Exercise
SECTION 05. Drawing Arms and Legs
8. Drawing Arms
Drawing arms: front & back view
Drawing arms in perspective
Exercise
9. Drawing Legs
Drawing the legs: front & back view
Drawing the legs in perspective
Exercise
SECTION 06. Drawing the Human Figure
10. Drawing the Entire Body
Drawing the human figure
Thanks, conclusion, and goodbye
*Class is taught using a black background
Drawing a Simplified Head with
Basic Lines & Shapes
Finalizing Head & Body Proportions

Basic Shapes & Torso Muscles
Interview
with Expert Illustrator
Gregor Kari


Question.01
Is there a specific reason why you chose this specific topic/themes?


Understanding the human body and accurately drawing it on paper is not only a rewarding skill, it plays a large part in what you do as an illustrator. However, I've chosen to teach this class because I have strong personal interest in the subject. I honestly think a class like this would have benefited my art a lot back when I was starting out. One of my main goals is to help artists in the community improve their drawings. I want them to feel equipped to take on any drawing they want to create. From my experience working with private clients, big companies, and mentoring young artists, I know the importance of human anatomy in illustration and how it truly seperates good vs. great artists.
Question.02
What makes your class different from other classes?


Anatomy is a complicated and difficult subject to master. Despite that, few classes dig into the subject matter and the ones that do are complex and difficult to understand. In this class, you will learn techniques that are not confined to any specific style: whether you want to draw anime or realistic characters, the technique I'm teaching will help you improve your drawings. I've done my best to break down the complex areas of the subject in the simplest and easiest way, which makes this the perfect class for beginners and working artists.
Question.03
What would be the most important takeaway from your class?


The most important takeaway for this class would be the ability to see the human body as a collection of volumetric shapes. As you follow along and practice drawing using simple shapes, you'll start to understand how to look at characters created by other people from a different angle. This will help break down the human figure to grasp the posture and action of a figure. And by the end, you will also be able to apply the same methods to any other subject, be it animals, landscapes, or objects. I'm aware that it may take some repetition and practice before you're fully able to make the technique yours, but it will definitely serve you on your journey to becoming an exceptional artist.
Required Programs
This course will use Photoshop.
Please purchase and install these program(s) for an optimized lecture experience.

*These programs and/or materials will not be provided with the lecture.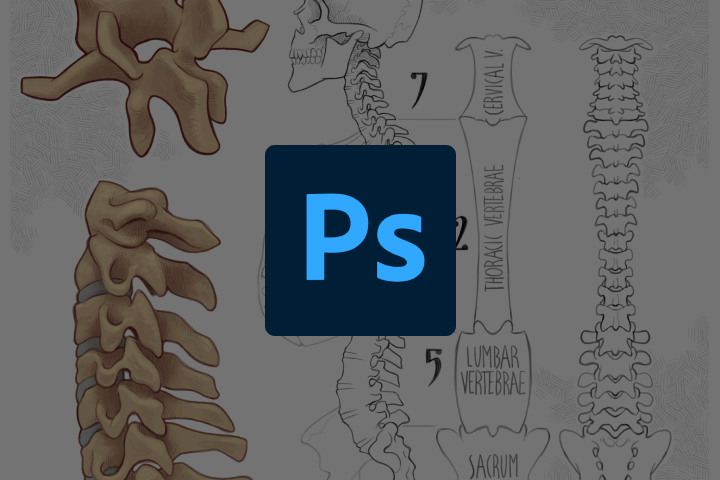 Recommended Classes
Like this class?
Then check these out!
[IMPORTANT NOTICE]

*Please note that the information on this page is subject to change without prior notice.
*Would you like to learn more about our refund policy? Please check here.
*Please check our FAQ for Copyright and Proprietary Rights, User-Generated Content, Security, and Violation information.