Illustrator,Gatan_가탄 Details
Illustrator, Gatan
Are you having a hard time studying coloring by just imitating without understanding the principles or having trouble with vague color theories?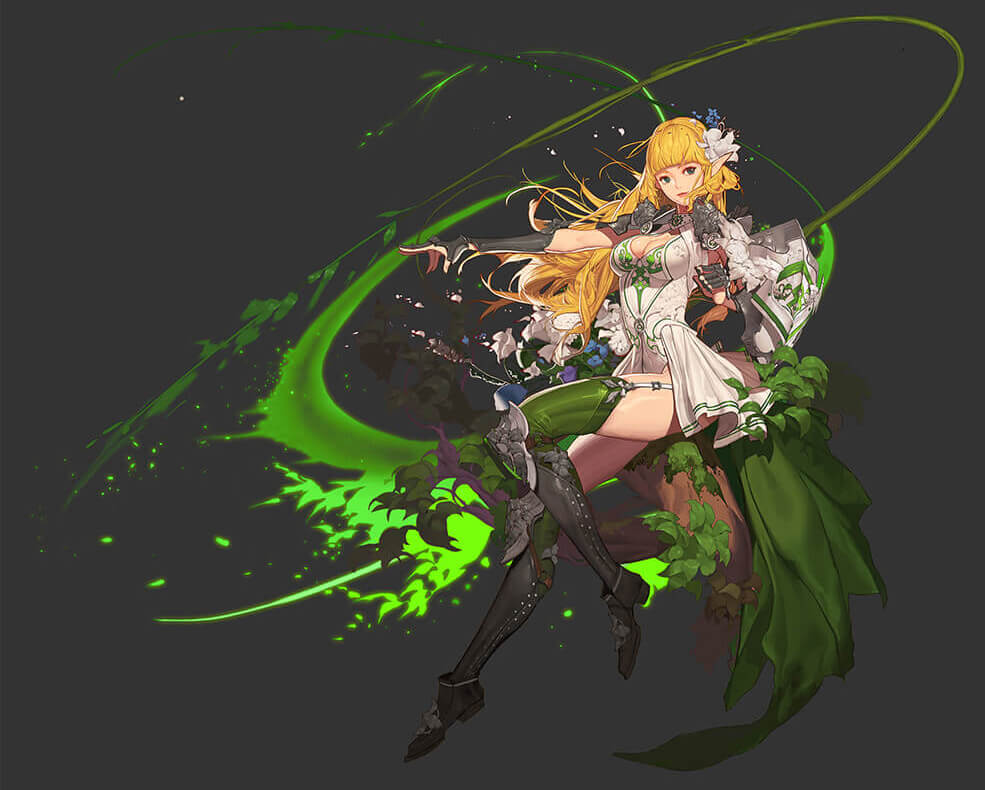 Illustrator Gatan breaks down the core coloring theory into 5 steps to teach you with a systematic approach. New students can easily approach the basic theories of brightness, saturation, and colors as well as the 5 steps of coloring, and different ways of using light! If you just follow the coloring steps, you can build solid basic skills in light and coloring. Learn the coloring know-how from Gatan, who has worked in the game industry such as NCSOFT and Nexon, and built a career in a popular offline academy as an instructor. Complete your own full character illustration.
Expert Illustrator
Gatan's Profile & Portfolio
Gatan
Illustrator


Hello, I'm illustrator Gatan.

I've worked for about 11 years as a concept artist including work at NCSOFT's <Blade and Soul> and Neople's <Dungeon & Fighter> teams. Currently, I'm working as a freelancer together with several companies in and out of Korea, and sharing my real work experience with students through my classes as an instructor.

Coloring and ways to use light are topics that most artists generally want to learn. However many of them have no idea how to start as well as how to wrap up and complete their work. I've prepared this class for those who are only drawing because they weren't able to jump over the wall of coloring.

Trust me and you'll naturally advance one step in coloring as you follow.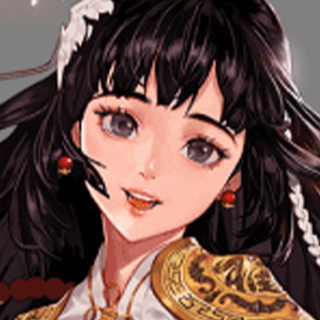 Illustrator,
Gatan
[Current]
Freelance Illustrator
Propic Academy Instructor
Recognizable
Projects & Awards
[Former]
2013~2017
Nexon-Neople 'Team Dungeon & Fighter'
Tencent 'The King of Fighters' Illustration
Smilegate 'Qurare' Illustration
O'ol Blue 'Black Survival' Illustration
NetEase 'Hero Wars: Nightmare Breaker' Illustration
NCSOFT 'Aion: Legions of War' Concept art and other several illustration projects

2011~2012
NCSOFT 'Team Blade & Soul'


Twitter
Lines and the Human Body Perspective

Drawing that Makes 3D Effects Come to Life
Coloring Using Cones and Cylinders
Final Character Completion
*These are sample images for better understanding.
Character Drawing Skills Learning From an Expert in the Game Industry
Learn from Gatan, who has experience in illustration work in renowned companies such as NCSOFT and Nexon. Start from essential fundamental drawing theories to know-hows on line drawing to greatly improve the 3D effects of coloring, and tips to easily boost your drawing skills.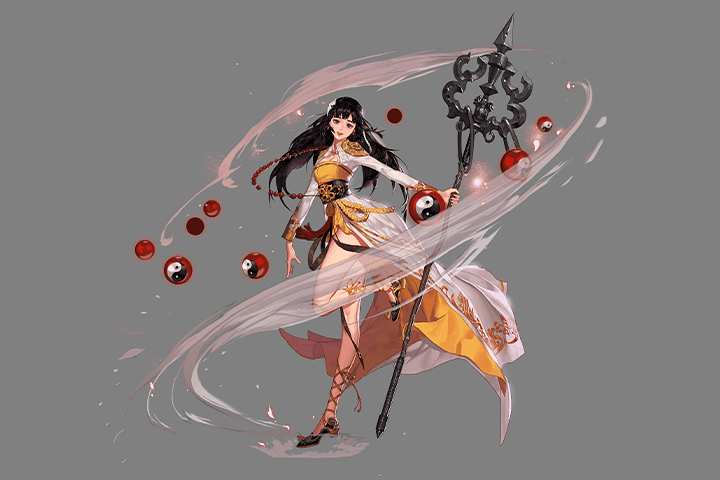 Systematic Coloring Learning Completed in 5 Steps
Learn the 5 steps in order: adding base color, two-tone, mid-tones, depicting light and darkness, and point coloration. If you learn the above steps, you'll be able to build up basic skills applicable for various real practices on light and coloring.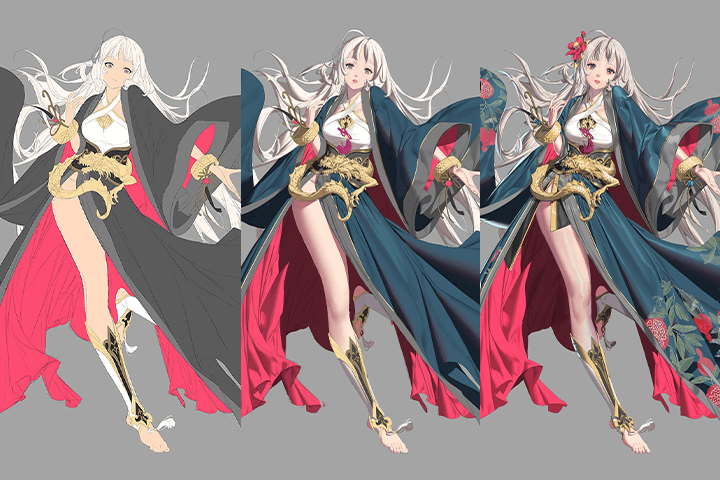 Gatan's Special Class Materials To Master Coloring
Gatan's plentiful learning materials, which contain her practical experience and know-hows as an offline instructor are provided to aid the students' understanding. Apply theories that you've learned on practical examples to make them your own.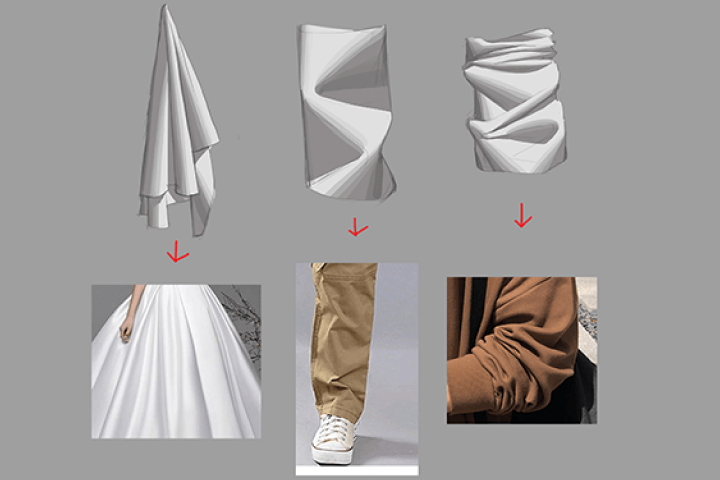 Kim (Student)

She taught about how to draw in good proportions, how to draw different poses, and more. But what helped me the most was her lessons on coloring. I was able to boost my understanding on color thanks to her know-hows.

Ahn (Student)

I've been a fan of instructor Gatan since she was working in Dungeon&Fighter team, so I registered for her class without any delay. Her class was very helpful because I was able to learn about how to use light/brightness in order to give a casual feel, and how to use details for a casual, semi-realistic designs.

Lim (Student)

I've registered for instructor Gatan's class because I was aiming for drawings with clear lighting. I could see myself improving after every work because she her classes covered all the way from character planning to final completion in detail. I was able to build up solid basic skills because she taught about the basic theories such as muscles, gesture drawing, directions of light, etc. in detail so even beginners could easily learn about these topics.
Class Details
You'll Learn
Core Features of Photoshop and Foundations on Drawing Basics

Learn Photoshop, an essential tool, before beginning to draw. Learn about all the muscles and perspective, which is the basis of drawing the human body.

Drawing Techniques that
Give a 3D Effect

Learn about ways to make your character look more 3D through ways to express props that are easily drawn as a flat object, and the proper usage of line silhouettes.

Basics and Practical Applications
of Coloring

Learn the 5 ways of coloring, in addition to the basics of color such as saturation/brightness/complementary color/color contrast, etc. Apply them onto clothing/human body/face through practical exercises.
Know-hows on Choosing Colors to Reduce Your Working Hours

Learn effective coloring know-hows, including ways to choose color for those who are having a hard time, and saving color swatches and ways to apply them to save your time with coloring.

Ways to Apply Light for a Higher Quality Work

Improve your understanding of 'light' through learning about different types of light and the effects, observing light, applying color to light, color changes depending on light, etc. which boost the atmosphere of the whole picture.

Wrapping Up the Coloring Process and Adding Details

Complete your character illustration by giving emphasis using highlight colors, applying know-hows and making finishing touches to improve quality.
*These are sample images for better understanding.
SECTION 01. Intro to the Class and Frequently Used Photoshop Features
01. Introducing the Illustrator and the Class
Introducing the illustrator and class objectives
Connection to real illustration work
Step-by-step learning milestones
02. Main Features of Photoshop for Effective Learning
Core basic Photoshop features
Features frequently used in class
Effective work order
SECTION 02. Essential Fundamentals on Character Drawing
03. Learn the Basics of Drawing
Using Lines: drawing lines, circles, and objects
Basics and tips on gesture drawings
Ways to practice drawing the human body
04. Basics of Human Muscles
Big picture to understand the human body
Understanding the main muscles
Parts of the human body where students get easily confused
05. Understanding Human Body Perspective and Stylization
Understanding the main features of the human body
Technique of putting perspective into a body using human characteristics
Body line that makes the human body flexible
06. Shortcut to Easily Mastering the Human Body
Assisting tool that aids in making poses
Application of different poses through a basic pose
SECTION 03. A Dynamic and 3D Drawing Method
07. 3D Drawing Know-how
Expressing 3D through spaces between lines
Expressing 3D through thickness and structure
08. Drawing Arrangement Know-how
Arrangement method through layering
09. Adding Dynamics to Characters
Relationship between illustration silhouettes and light
Illustration silhouettes using props
Illustration silhouettes using effects
Setting poses that fit the character's personality
Methods that give a sense of space
SECTION 04. 5-Step Coloring - Learning Know-hows
10. There is an Answer in Color
Basic color theory
Color changes under sunlight
Cold/warm color placements and difference in color temperature
Why do colors get 'burnt' as we color?
Reducing work hours by assigning colors
11. What is 5-Step Coloring? Know-hows revealed
Learning the color theory in 5 steps
Understanding coloring through circle, cylinder, and cones
Drawing theory with application of the 5-steps
12. Understanding and the Practice of Light
Editing and producing a practice picture using an example
Expressing wrinkles and lumps on clothing
Ways to analyze light
13. Black&White Picture into Color
Turning black&white pictures into color through examples
SECTION 05. 5-Step Coloring - Using Objects
14. Coloring Exercise 1 - Circle, Cone, Cylinder
Coloring costumes using circles, cones, and cylinders
15. Coloring Exercise 2 - Costume
Applying color onto different costumes
Coloring detail - Shirt
Coloring detail - Pants
Coloring detail - Skirt
Coloring detail - Jacket
16. Coloring Exercise 3 - Face1
Basics of face coloring
Eyes, nose, and mouth structure and applying brightness
Omitting/emphasis depending on drawing styles
17. Coloring Exercise 3 - Face 2
Coloring the face with different light directions
Changing drawing styles through facial feature expressions
Beautiful, detailed face coloring method
18. Coloring Exercise 4 - Hair
Ways of coloring hair
Wavy hair
Braided hair
19. Coloring Exercise 5 - Body
Understanding body-upper body color
20. Coloring Exercise 6 - Body
Understanding body-lower body color
SECTION 06. 5-Step Coloring - Character
21. Types of Lighting and Their Roles
Roles based on light placement
Creating an atmosphere based on light color
22. Creating an Atmosphere using Outdoor Sunlight
Color difference between fluorescent light and outdoor light
Applying light placement and other outdoor lights on the character
23. Finishing Touches to Bring up the Feeling of Light
Why the feeling of light disappears
How to work and maintain the feeling of light
Know-hows to boost the finishing quality
Color correction as you're wrapping up
SECTION 07. Your Mind for Work/ Setting up the Environment
24. My Advice for Students
Mental health care
External elements that improve your skills
3 Reasons Why You Give Up Drawing
* Details of the curriculum may be subject to change before/after the class is opened.
Interview
with Illustrator Gatan


Question.01
What difficulties did you experience working as an illustrator?


Changing colors was difficult. Coloring takes much more time than drawing, so if you continue working without realizing what's going wrong with your work, many times you tend to give up in the middle. You need to exactly figure out the light used in your illustration, and need to choose colors effectively to minimize mistakes. Through this class I will help you to solve these issues on coloring.
Question.02
What do you think is the most important thing in illustration work?


In illustration, a character's attractiveness and the atmosphere of the whole picture is important. A character's attractiveness puts more weight on the drawing, such as body or facial expressions, but the atmosphere of the whole picture depends on light and how it's used. If we give light color, it's made possible to create a specific situation and atmosphere. In this class I'll teach you about lighting directions and effects, and a way to give light color as well.
Question.03
What is your strength, or what differentiates you as an instructor?


Based on my experience on illustrating, I'll teach you skills and tips that are useful in real work. I'm currently working as a concept artist and an offline instructor at the same time. To help students understand, I've thought of a way to break down the coloring process into different steps. Even though you're having a hard time understanding coloring, your skills will naturally improve by just following these steps.
Required Programs
This course will use Adobe Photoshop CC.
Please purchase and install these program(s) for an optimized lecture experience.

*These programs and/or materials will not be provided with the course.
*You can take this class using other programs aside from the programs mentioned above.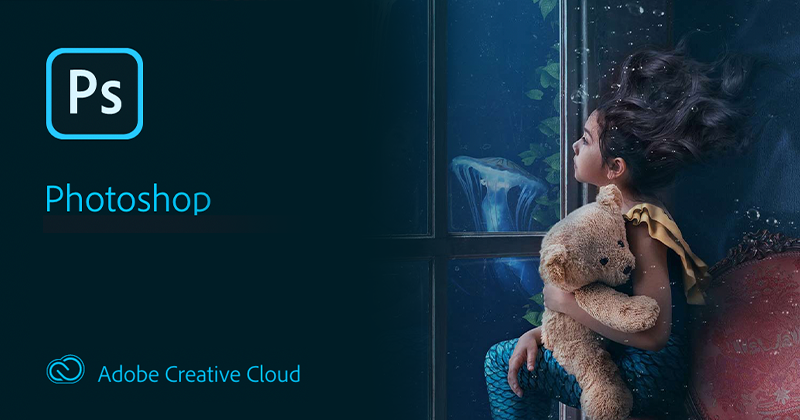 Recommended Classes
Like this class?
Then check these out!
[IMPORTANT NOTICE]

*Please note that the information on this page is subject to change without prior notice.
*Would you like to learn more about our refund policy? Please check here.
*Please check our FAQ for Copyright and Proprietary Rights, User-Generated Content, Security, and Violation information.