Illustrator,CindyLaw Details
Class Intro
Illustrator, Cindy Law

"Failure is the first step towards success."

Have you been dabbling into character art
but not really getting the results you wanted?
Push your boundaries by practicing
different facial expressions, gestures, compositions,
and create your own version of a portrait,
along with many more insights from Cindy Law.

Content
Length: 24 videos
(Duration 25h 49m)
Difficulty: Beginner
Unlimited views

Video Details
Audio: English
Subtitles: English
(In Production)

Software Required
Adobe Photoshop CC

Perks
Follow along & HW exercises
Expert Illustrator
Cindy Law's Profile & Portfolio

Cindy Law
Illustrator

Hi! My name is Cindy but you may know me better
by my social media handle @cindrluv
which comes from a nickname I had as a kid.

I'm most well-known for my fun,
yet romantic artworks that range from
more fantastical subjects to the more mundane,
but really, I'm an artist that dwells on her obsessions.

Whether you're a beginner or a veteran,
I think that everyone has room to grow as an artist
and I'd love to help you along on your journey
just as many of the artists that
I've studied from have done for me.

So, if you're ready, put on your learning caps
and join me on your very own path to
becoming an art god!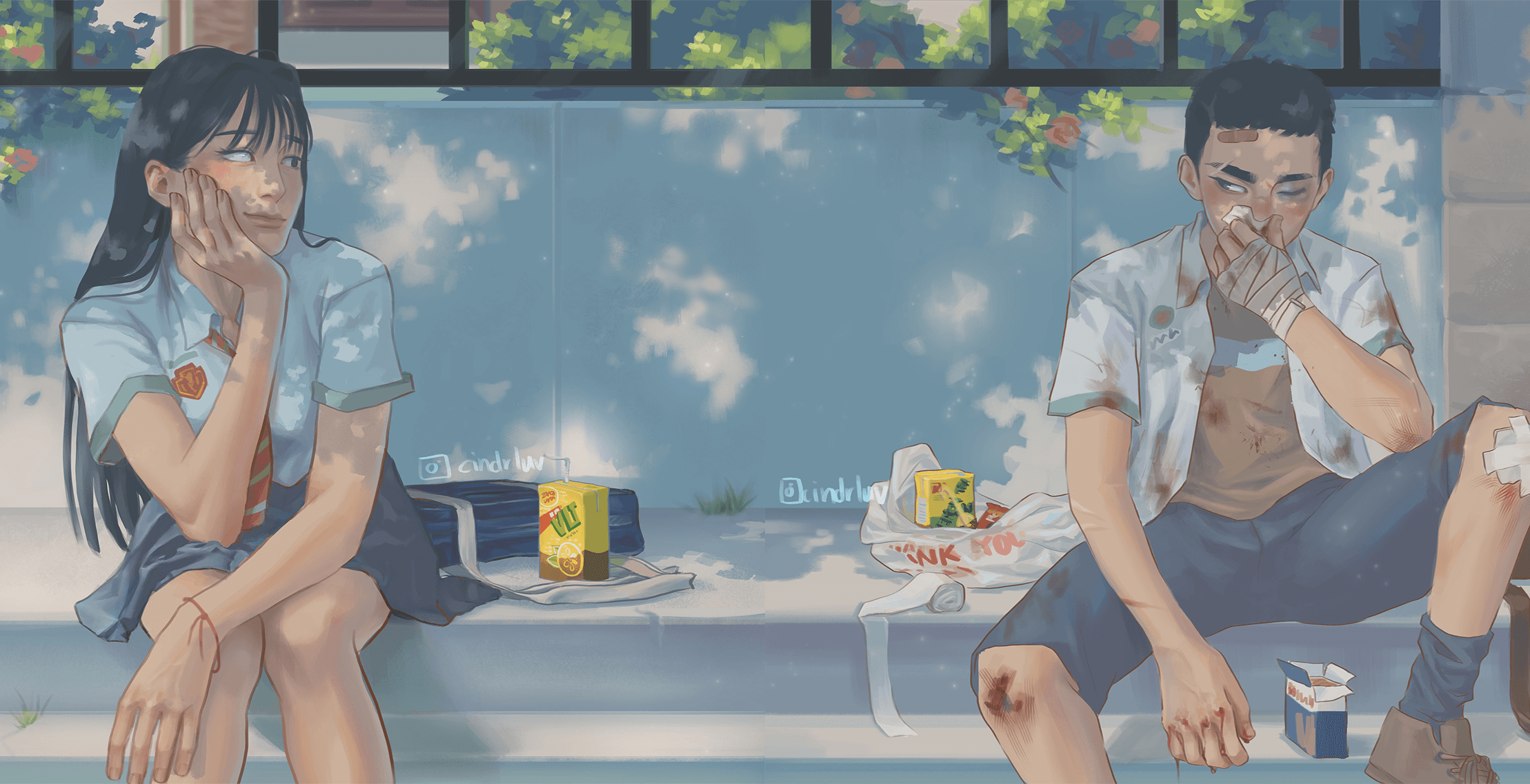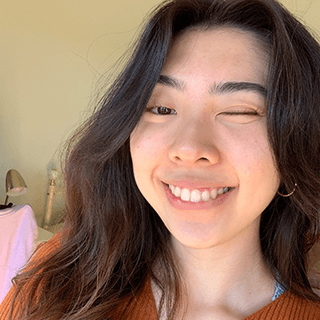 Illustrator,
Cindy Law
[Current]
Freelance Illustrator
Recognizable
Projects & Awards
[Notable Work]
Recipient of the UC Davis Film Festival 2022 Best Animation and Audience Choice
Collaboration with Huion and Sticker App


Instagram
Exercises to Get You Started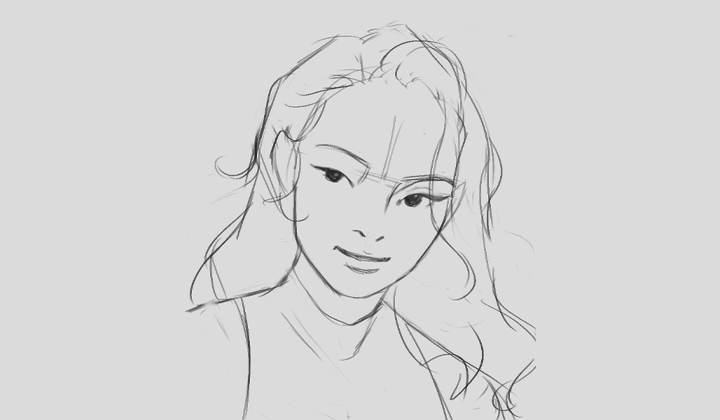 Create Your Own
Portrait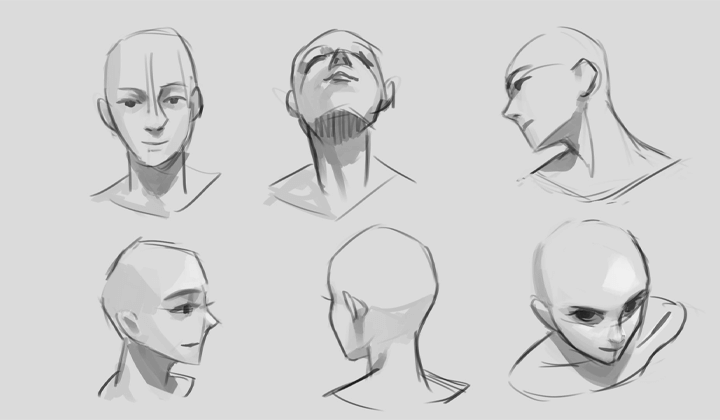 Facial Feature in Various Angles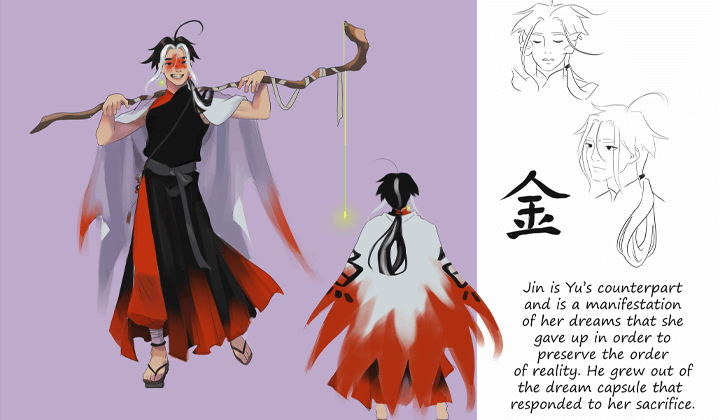 Male & Female Version of Your Own Character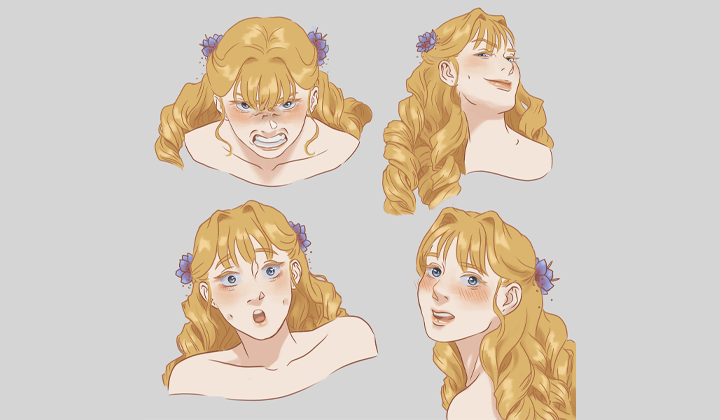 Practice Facial
Expressions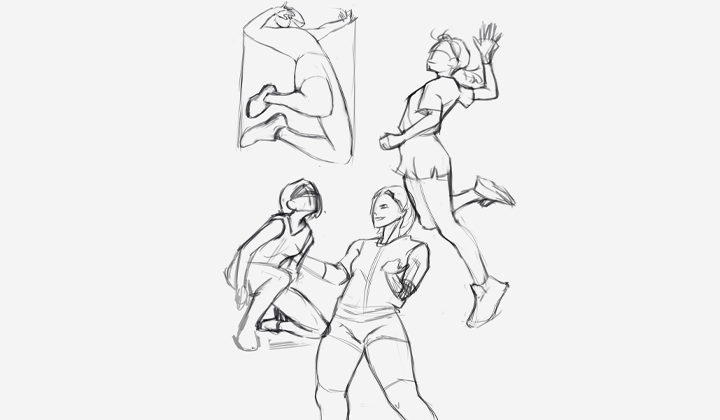 Practice Gesture Sketches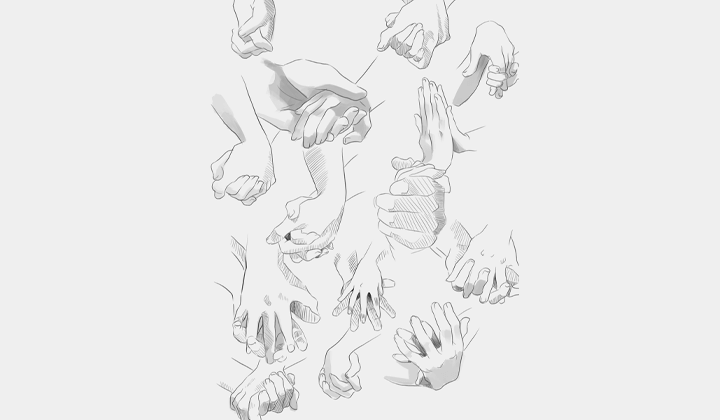 Practice Hand Sketches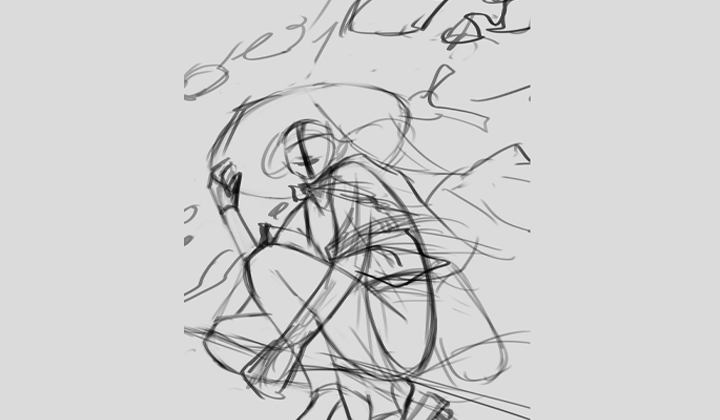 Practice Common Compositions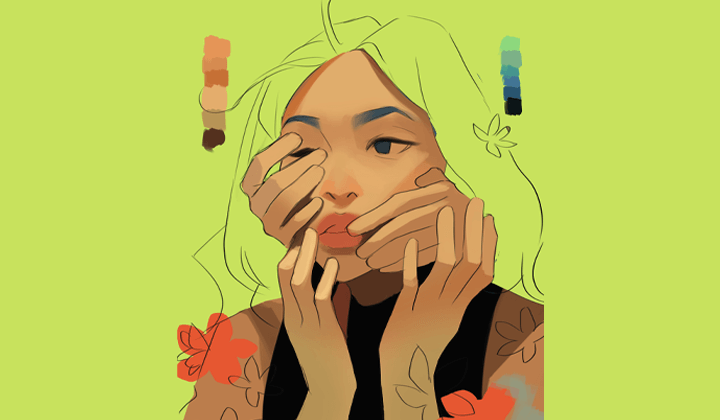 Develop Skin Palettes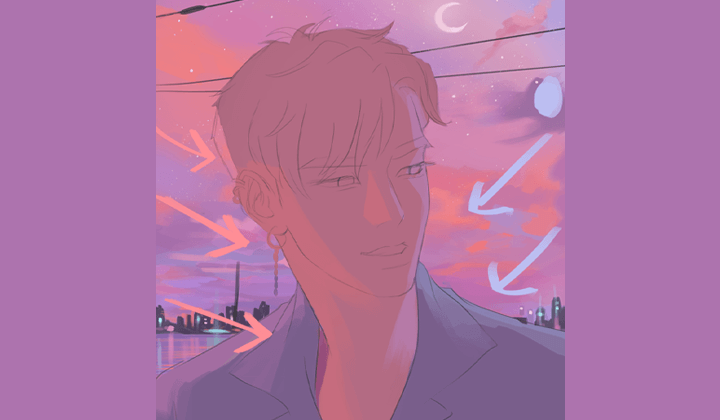 Apply Lighting in Skies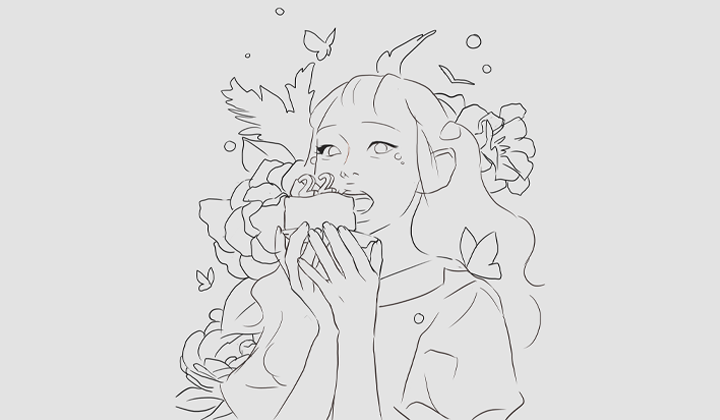 Add Unique Bits to Your Character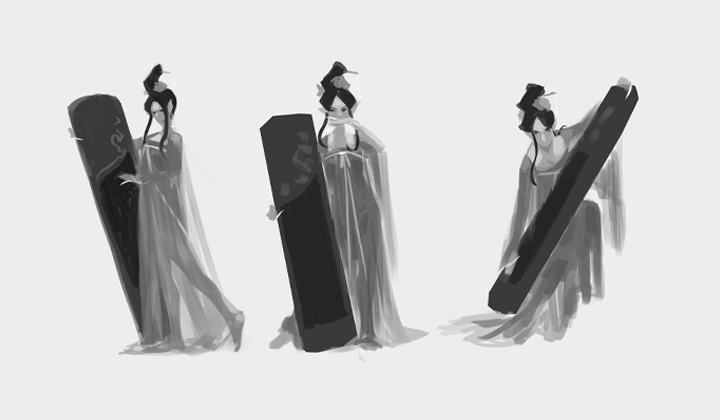 Paint Character Silhouettes
Paint Clothes of Different Textures
Exercises for That Extra Magic
Practice Scifi, Medieval, Spy Themes

Paint Your Very Own Angel and Demon
Easy Environments with Geometric Shapes
Create Your Own Complete Portrait
Build a Solid Drawing Foundation and Expand Your Visual Library
Learn to draw what you see and not what you "think you see." This will help you better utilize your references and allow you to better break down complex forms and be able to paint even the most complex buildings. This in turn will help you develop your visual library so you won't need to look up as many references which will expedite your drawing process.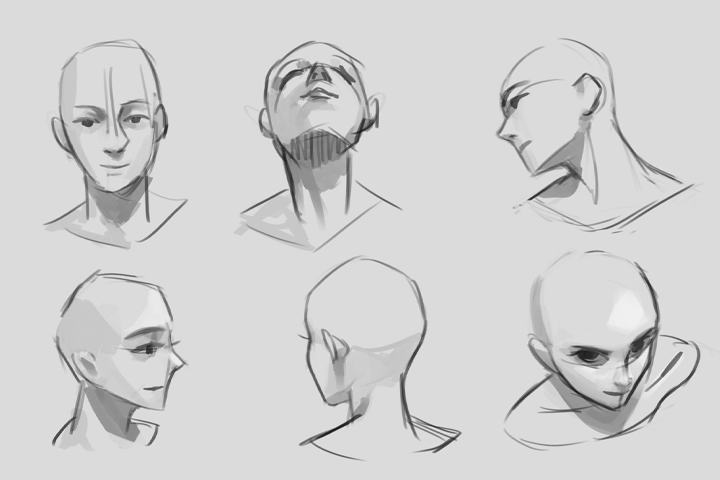 Develop Your Storytelling Skills
Understand how to use color, composition, posing, and clothing to communicate a particular story about your character.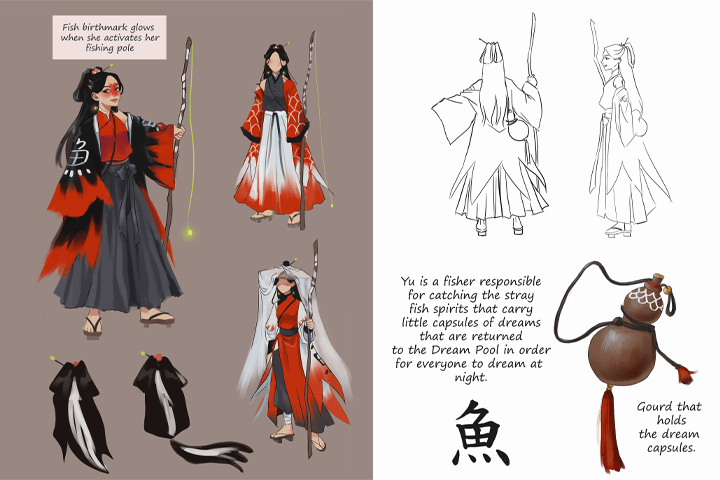 Create a Full on Illustration That Combines All the Fundamentals
Create a full on illustration of your own with a character that we design in our class. Know how to critique/evaluate your own work from the thumbnail stage to the final touches.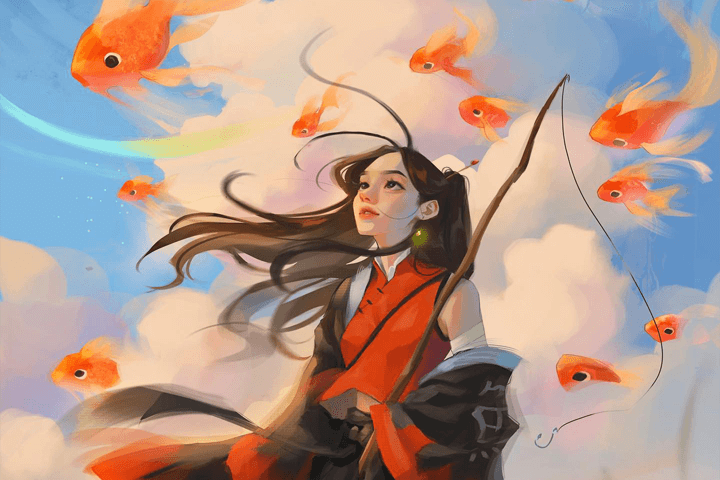 Class Details
You'll Learn


Drawing Starts With Brainstorming

Get to know me and my wacky thinking process when it comes to creating my own illustrations. I'll also go over some sites, tools, and programs that will be helpful for this particular class.

Covers the tools in Photoshop, the interface, meaning of canvas size, and image quality.

The Boring but Important Fundamentals

An arduous but rewarding process of developing the skills to render a male AND female person in various angles, lighting, and poses (and then turn those rules on its head to create interesting characters).
FINALLY Moving Out of
the 19th/20th Century

Learn about color theory and how to apply those guidelines to work made previously,

We'll have some fun by learning how to design characters: from clothes to environments. It's all about that story, buddios!

Combine all the elements from above and create your own full-on illustration with me as I provide the topic/theme and you try to create your own full-on character splash illustration. I'll also finish this section off by giving some insight on how I got into this industry along with how to continue learning after this class.
Unlimited Access
Best Price
Buy now, get unlimited access.
(자동 구성) 가격이 인상됩니다.
This special offer ends soon.
Buy now and save!
01. Orientation
Introducing Cindy Law
Class overview/workflow
Helpful websites, software, and alternatives (where to get the brushes I'm going to be using)
SECTION 02. How to Get Started With Portraits
02. Photoshop (For Dummies Like Me)
Overview of various tools on Photoshop & finding and creating keyboard shorcuts that work best for you
Good digital art habits (save often, multiple layers, etc)
03. Getting That HD Image Quality
How canvas size translates to printing or posting online
Effect of certain file formats on your computer's processing power
Best format for printing
SECTION 03. The Foundations
04. Portrait Basics
Basic proportions of facial features & their placement
Simplifying facial features through wrinkles & edges
05. Zooming In on the Money-Makers
Eyes and eyelids
Lips
Noses
Ears
Hair
06. Male vs Female Features
Typical male vs female faces
Variations from the typical (androgyny)
07. Expressions, Expressions, Expressions!
Eyebrow and eye's influence on expressions
Exaggerating expressions in a cartoon manner yet maintaining a sense of realism
08. Moving Those Bodies
Demonstrating how I measure bodies and their poses using reference photos
Power of gesture drawings in quickly building your visual library
Creating your own poses and breaking down body parts into geometric shapes
09. Looking at Hands and Feet... But Not in a Weird Way
Break down the hands and feet into simple shapes (again)
Learn to draw common poses from memory
Practice drawing more complex poses through references
10. How to Frame Those Bodies of Ours
How to do thumbnails
The impact of storytelling
Common compositions: the golden rule, 2:3 ratio
SECTION 04. A Touch of Life
11. It's Alive! Bringing Color to Your Creations
Quick color theory on light and shadows
Common skin palettes (learn from the masters and exaggerate your vision)
Common artist tricks (what works and what doesn't)
12. I Can See the Light!
Go through the most common lighting setups
Rim-lighting & back-lighting
The power of light: How limited use of light can create a more dynamic composition
SECTION 05. Character Design
13. It's All About That Story
Extract the key traits that define a character
Experiment with shapes and learn how to choose the most effective one
14. Character Tropes
Understanding how to use simple shapes to represent a character's overall personality
Effective posing that demonstrates personality (power poses)
Choosing good color palettes to represent the overall character
15. Time to Play Dress Up
Folds basics (light and dark areas)
How to visualize the light source
How to imitate different clothing
Using references effectively when all else fails
16. Getting Down to the Nitty Gritty
Maximize brush usage
Take advantage of preset photoshop textures
Visually isolate the key components of a particular texture into lights and darks (furs, hair, wool, etc)
17. Wings, Tails, and Other Non-human Shenanigans
Use real life animals as reference
Demonstration of common otherworldly features like devil wings, angel wings, horns, tails, claws, etc
18. Props!
Treating props as an extension of the character and the composition
Finding references and mashing them together to make your own version
19. Meaningful Backgrounds
Impact of flat color backgrounds versus a more detailed one
How to add interest to a flat color background
Using storytelling skills to plan out a meaningful background
20. Shortcuts to Cool Effects
Explaining the purpose behind the various layer styles with examples
Demonstrating how to create cool effects through filters (holographic, lens blur, warp, etc)
SECTION 06. Putting It All Together
21. Demonstration of Me Painting an Actual Illustration Pt.1
Learn how I put all these previous elements together to create an illustration for a character that I designed
22. Demonstration of Me Painting an Actual Illustration Pt.2
Learn the common tricks I use to make a piece look "finished"
23. Using Each Work as a Stepping Stone
Accepting failures/non-satisfactory work
Knowing how to target weaknesses and pushing past it
Where to find inspiration
24. Outro
Tips on starting a career in digital art
Challenges of a freelance artist & how to overcome them
How to brand yourself (finding your own style, making a social presence, communicating with followers)
* Curriculum details may change before or after the video is released.
Interview
with Illustrator Cindy Law


Question.01
Is There a Specific Reason Why You Chose This Specific Topic/Themes?


The human form is such an interesting topic for many artists yet because it's such a beautiful and organic form, it's one of the hardest to perfectly capture on paper. I want people to be able to just enjoy the process of designing of a character rather than worry about all the technical aspects which, even for me, can get extremely frustrating at times. Moreover, many of my followers have often wanted a better insight into my process of creating an illustration and because a timelapse can only teach so much, I think this class will provide more detail and better explanations.
Question.02
What Makes Your Class Different From Other Classes?


I'm here to be your peer, not your boss. My class revolves on me providing my perspective on how I do things, but by no means, does that mean you are bound to paint only in that way. Perhaps some of these tips will click with you and you'll add it to your repertoire or maybe not, but that's your prerogative. You're getting the full clown experience where you'll see me work my magic but also flop in some areas (especially when it comes environments) but that's ok! Failure is but the first step towards success and so if you join me in this class, you'll never be alone when it comes to falling short of your own expectations. We all got to start somewhere, right?
Question.03
Could you please share how you started your journey in the industry?


My first steps towards becoming a freelance illustrator started with me posting my work basically everywhere. If you can name it, I probably posted there-- from Facebook art groups to Reddit. I was trying to find a community that matched my interests and honestly, it's just more fun when there's people to joke with in the comments section. Obviously, there wasn't much attention at the start, but I didn't focus too much on the numbers. Instead, I turned my attention towards improving my own art by learning from other artists and doing studies. These efforts would be worth it because I finally had my first big break with my Squid Game fan art post. At this time, I was also entering contests hosted by other artists or pen tablet companies which in turn also got me more exposure and I had the opportunity to work with Huion on a sponsorship post. Slowly, but surely, all these small steps got my foot in the door to this industry.
Question.04
What do you think is the most important trait(s) to success in your industry?


Consistency and willingness to fail! I've definitely made a lot of art that I've hated but it's only then that I learn some new methods or new styles that I might try to incorporate into my art. A saying I follow religiously comes from an artist I love, called Istebrak, and she places a great emphasis on not making masterpieces. As a growing artist, if we're too concerned about making masterpieces, we're less willing to push our boundaries and try new things. I definitely think by focusing on yourself and consistently improving ourselves, we're more than likely going to start reaching people who are also on a similar path and open the door to new opportunities.
Required Programs
This course uses Adobe Photoshop. Please purchase and install these program(s) for an optimized lecture experience.

*These programs and/or materials will not be provided with the lecture.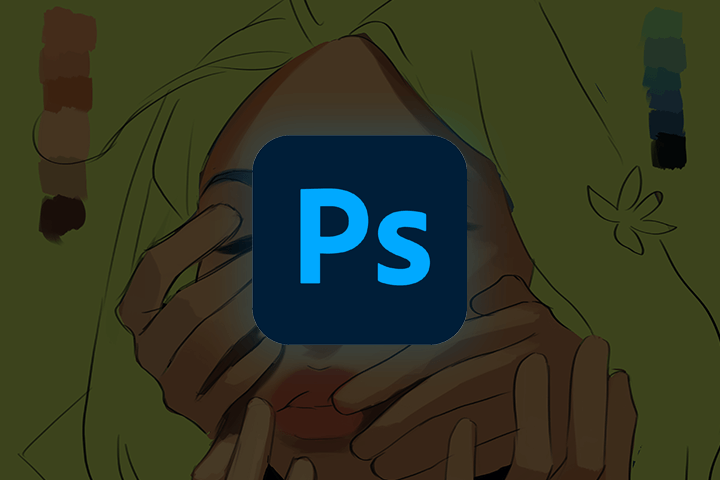 Recommended Class
Like this class?
Then check these out!


[IMPORTANT NOTICE]

*Please note that the information on this page is subject to change without prior notice.
*Would you like to learn more about our refund policy? Please check here.
*Please check our FAQ for Copyright and Proprietary Rights, User-Generated Content, Security, and Violation information.