[Shortform]Illustrator,AnandRamcheron Details
Illustrator, Anand Ramcheron
Are you an aspiring comic book artist
who's not sure where to start?

Master the entire workflow
of creating an independent comic,
from visualizing your ideas to
inking your illustrations.

MARVEL trading card artist
Anand will teach you insider techniques
that'll pull audiences into your comics.

Learn how to gather details in the script,
create thumbnail sketches,
establish a solid layout,
and inking techniques.

Content
Length: 10 videos
Difficulty: Basic
Unlimited views

Video Details
Audio: English

Software Required
Procreate

Perks
6 Exercise Guide PDFs
1 Comic Page Template Sheet
1 Character Exercise Sheet
2 Perspective Template Exercise Sheets
2 Layout Exercise Sheets
1 Pencil Sketch Exercise Sheet
Expert Illustrator
Anand Ramcheron's Profile & Portfolio
Who Should Take this Class?

This class is perfect for beginner artists
who want to start creating indie comics.

Expert Illustrator Anand will break down
complex topics like storytelling and illustration
to take you through the entire process.

If you're looking for a beginner-friendly class
that'll thoroughly guide you through each step,
look no further and start taking this
comic illustration class today.

Drawing Characters for Your Comic

Exploring Different Perspectives
Anand Ramcheron
Illustrator

Hello everyone!
I'm Anand Ramcheron,
a freelance illustrator based in South Africa.
My expertise is in comics and concept design.

After I started my freelance work in 2019,
I illustrated trading cards for MARVEL and
webnovel covers for WuxiaWorld as well as
various independent comic publishers.

I also worked as a style frame artist
for the Emmy nominated
Golden Wolf Animation Studio
and have experience crowdfunding & publishing
an independent comic book, "Infinity Runners".

I'm currently working on my own comics and illustrations
which I hope to share with you soon.

You can check out more of my works
on Instagram, Twitter, and Facebook!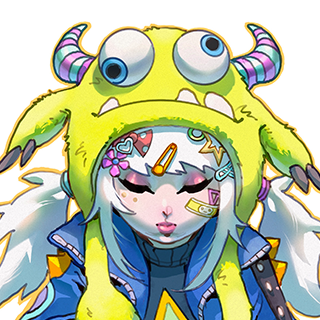 Illustrator,
Anand Ramcheron
[Current]
Freelance Illustrator
Recognizable
Projects & Awards
Trading Card Artist for MARVEL
Style Frame Artist at Emmy Nominated Golden Wolf Animation Studio
Comic Artist for "Infinity Runners" (Kickstarter Crowdfunded Comic Series)
Cover Illustrator for WuxiaWorld


Instagram
Visualizing Your Ideas
Drawing a comic page starts with a thumbnail sketch. We'll cover how to visualize & sketch page concepts and transform them into solid layouts. Learn how to combine page flow, composition, and even perspective into your preliminary sketches!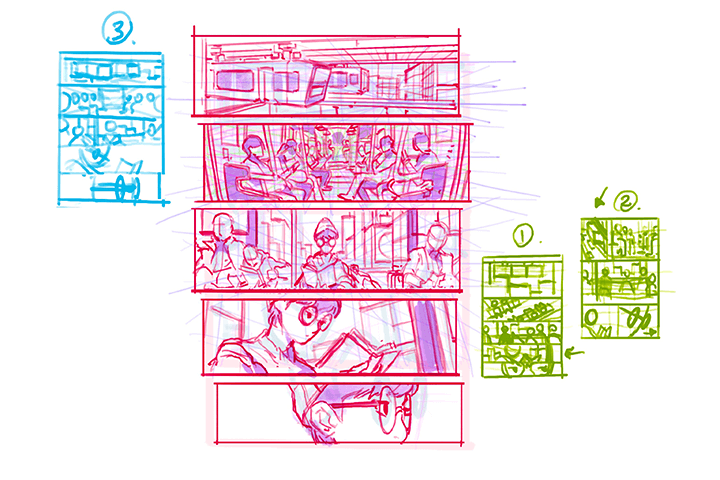 Inking Techniques
Learn how to ink both technical and organic lines as well as their appropriate uses. I'll also share my method on efficient line control and inking the entire comic page. Most importantly, I'll teach you how to use "blacks" to direct the user's attention and where to place it!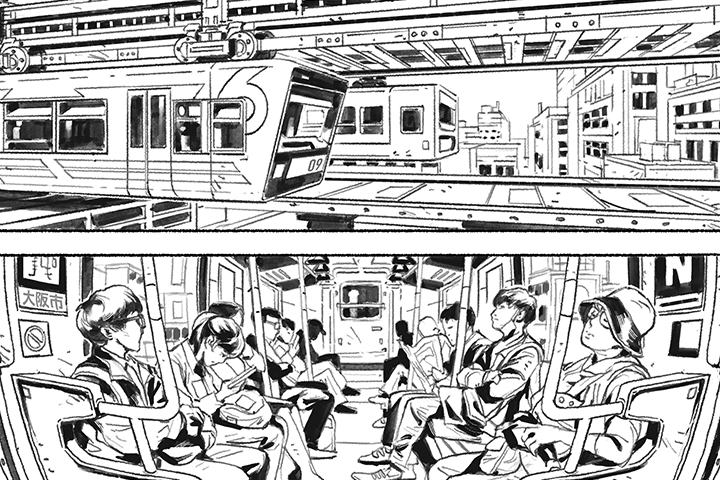 Using Halftones
Using halftones in comics can bring a page to life! Learn how to use halftones in your comic page using different gray values to direct the viewer's attention and make your illustrations more complete.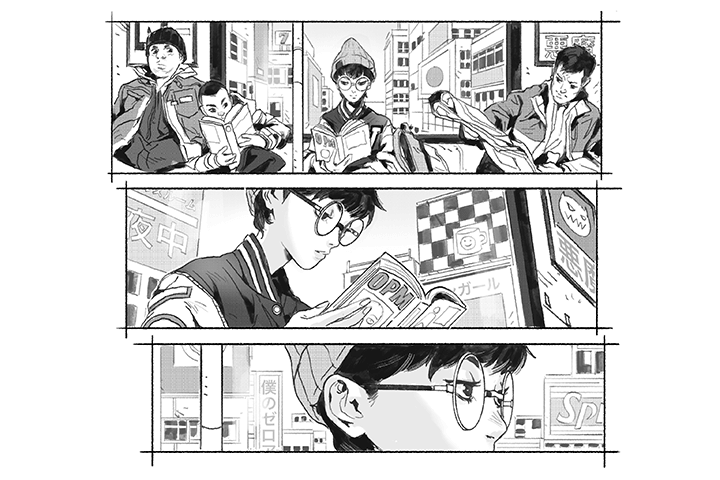 Class Details
You'll Learn
The Fundamentals of Comics

Learn the basics of page flow, composition, and perspective in a comic page.

Planning Your Comic

Learn how to transform your thumbnail sketches into detailed layouts, which will establish a solid foundation to build upon your work.

Inking Your Comic

From inking line art, using "blacks", and applying halftones, we will go through the purpose of each step and the techniques they require.
Unlimited Access
Best Price
Buy now, get unlimited access.
(자동 구성) 가격이 인상됩니다.
This special offer ends soon.
Buy now and save!
1. Orientation
Introducing your instructor
What you will learn
Helpful websites and software
SECTION 02. The Script + Story
2. Script + Story
Reading the script
Identifying important information & detail
Re-reading the script
3. Thumbnailing the Page
Roughly sketching the panels
Ideation through thumbnail sketching
Exploring different angles and panel variation
4. Understanding the Comic Page Template
Where is the trim area?
Where should I place the dialogues?
Where do I draw? What is the image area?
SECTION 03. Turning Thumbnails into Layouts
5. Turning Thumbnails into Layouts
Moving your thumbnails to the comic template
Setting up panel borders
6. All about Perspectives
What is perspective?
Adding depth and believability to panels
Understanding different perspective grids
7. Final Layouts
Panel refinement techniques
How to avoid getting caught up in details
Why taking your time is important
SECTION 04. All About Inking
8. Inking: Lines
Linework variation
Technical lines vs. organic lines
Inking backgrounds and figures
9. Inking: Blacks
How to distribute ink
Using blacks to direct the viewer's attention
10. Inking: Halftones and Final Touches
Using different gray values
Using screentones to direct the viewer's attention
Adding FX and finishing touches
**The release date of this class, curriculum images, and associated content can be changed without prior notice.
Interview with
Expert Illustrator
Anand Ramcheron


Question.01
Is there a specific reason why you chose this specific topic/themes?


I chose this topic because creating comics can be very challenging. Storytelling and illustration are difficult topics, so I wanted to break things up and simplify the way we view them. It would've made learning much easier if I had this class as a student.
Question.02
What makes your class different from other classes?


It would be my broad scope in both eastern and western comics. My class isn't centered around their differences. Instead, I'll demonstrate how to combine their unique styles & techniques into your comic. Another point that differentiates my class is the professional experience I have with animation and book cover illustration. I'll share valuable insights I've acquired along my journey.
Question.03
What would be the most important takeaway from your class?


I want to remind people that we're all beginners at the end of the day. If you have patience and a strong passion for drawing comics, you'll get there. I can promise you that. It's completely normal to feel lost when you're learning something new - and that's okay! I hope my class can encourage you to find joy in learning new things.
Required Programs
This course will use Procreate.
Please purchase and install these program(s) for an optimized lecture experience.

*These programs and/or materials will not be provided with the lecture.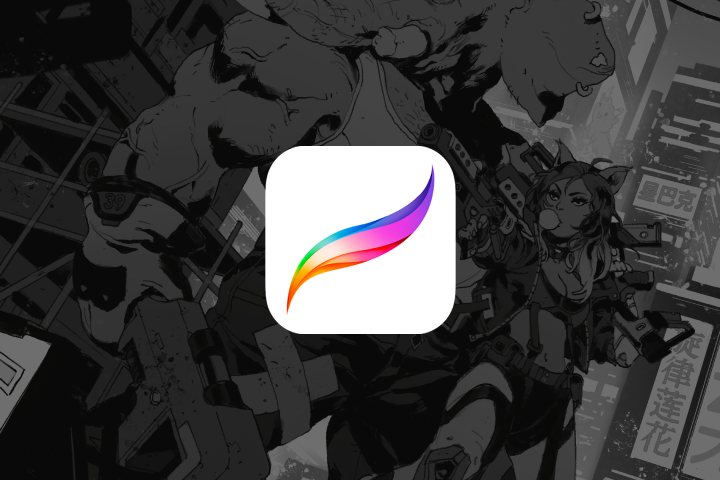 Recommended Classes
Like this class?
Then check these out!
[IMPORTANT NOTICE]

*Please note that the information on this page is subject to change without prior notice.
*Would you like to learn more about our refund policy? Please check here.
*Please check our FAQ for Copyright and Proprietary Rights, User-Generated Content, Security, and Violation information.