[Shortform]Illustrator,Allenerie Details
Create beautiful character splash art
that serves as a source of inspiration
& happiness for your audience.

This class will take you step-by-step through
creating characters using a character sheet,
completing a character analysis, making
thumbnail sketches, animating, and more.

Get ready for a class filled with insights
into the world of splash illustration
and animation, that'll take your
work efficiency to the next level.

Content
Length: 9 videos
Difficulty: Basic
Unlimited views

Video Details
Audio: English

Software Required
Clip Paint Studio
(ver 1.11.6 min.)
Spine 2D pro 4.1.20

Optional:
Pureref

Perks
8 Summary notes & exercises
1 Simple separation sample PSD
1 Complex separation sample PSD

Zip folder containing:
- 1 Image separation PSD
- 1 Spine 2D file
- 1 Final animation mp4
- .json files & extra image separations
Expert Illustrator
Allenerie's Profile & Portfolio
※ This portfolio includes fan art.
Who Should
Take This Class?

This class will take students
behind the scenes and help them
understand everything it takes to create
splash illustrations with personality.

If you often struggle with the
ideation process and getting something
down on the page, don't let that hold
you back, Allenerie shares her foundational
knowledge into analysis and observation
to help you get started faster than ever!

It's time to get on the path to success
by learning how to identify and combine
elements of your character
and their backgrounds to create
splash illustrations that tell your story.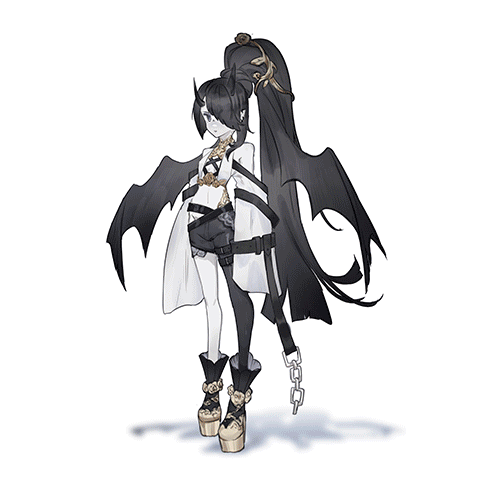 Character & Character Sheet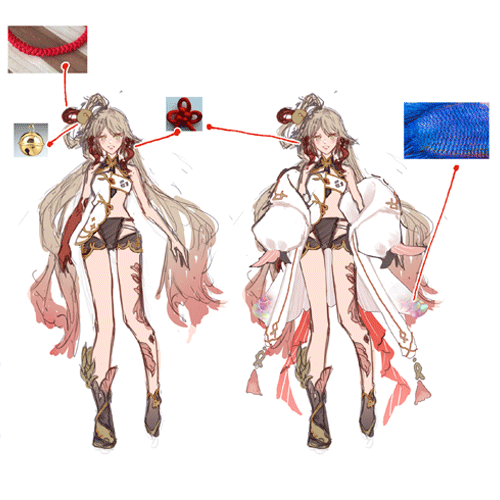 Character Analysis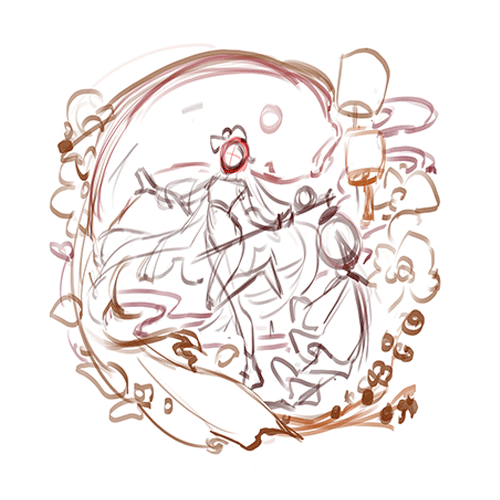 Thumbnails & Sketches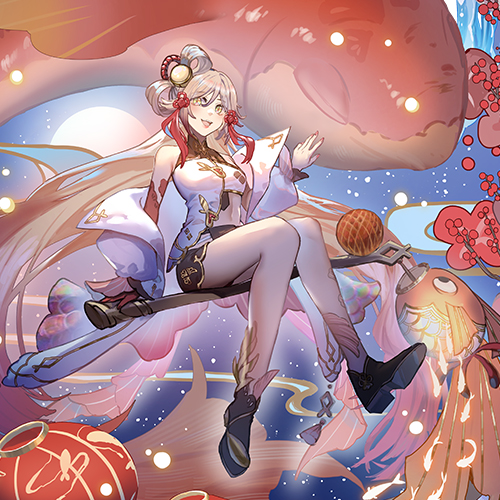 Complete Illustration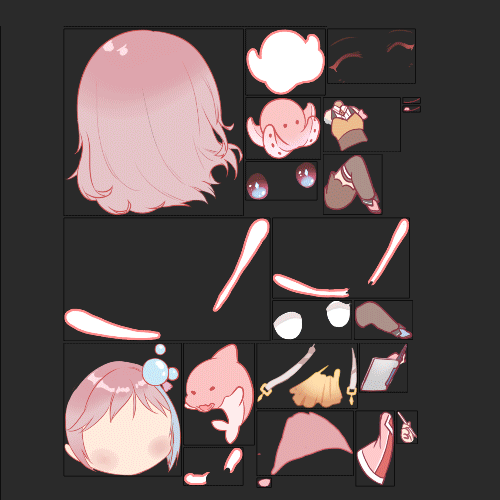 Separating Parts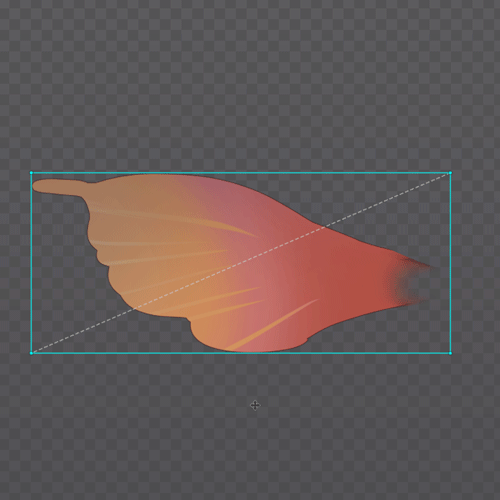 Meshes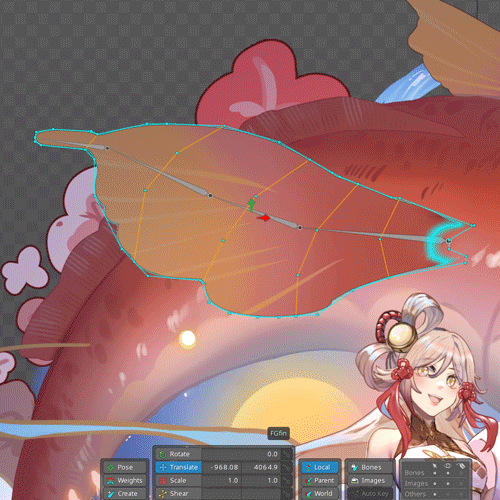 Bones & Weights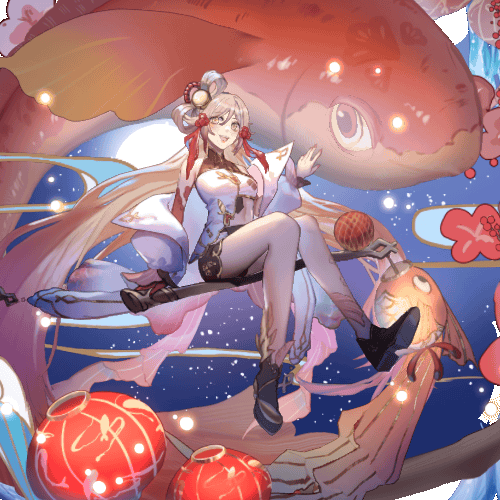 Animation
Allenerie
Illustrator

Hello, I am Allen!
I am a freelance illustrator
currently working on various projects.
I have worked as an animator for children's
animated TV shows and as a 2D artist
for a game company, but ultimately,
I decided that illustration was my passion
and I went on to pursue it more seriously.

Like most people, I started drawing as a hobby
until I finally decided to become a
full-time freelance illustrator.
I have always loved video games
and was always attracted to those
with character splash art. Even now, I use them
as references, incorporating the things I like
into my own character work.

If you want to make creations that look as cool
as the ones you see in video games,
my class will show you where to start.

I will guide you through combining references
into a well-composed character illustration
and share my animation insights so you can create
simple animations that will make
your characters look alive.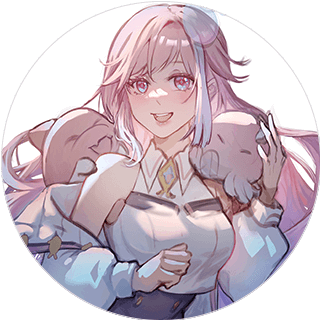 Illustrator,
Allenerie
[Current]
Freelance Character Designer & Illustrator

[Previous]
2D Animator, 2D Layout, 2D Artist in multiple studios
Recognizable
Projects & Awards
[Trading Card Games]
Fabled Sagas - Character Design and Card Illustrator
Tetraverse TCG - Character Design and Card Illustrator

[Projects]
Short animatic Lore video - Code:IREE [Prologue]
E2AI Music Video - Shatter


Instagram
Brainstorming & Gathering
References
For a lot of artists who want to design and create their own characters from scratch, knowing where to start can be a challenge. This class shows you the necessary steps for creating a design by understanding your character and related elements, and how to train your brain to know what to look out for in your illustration.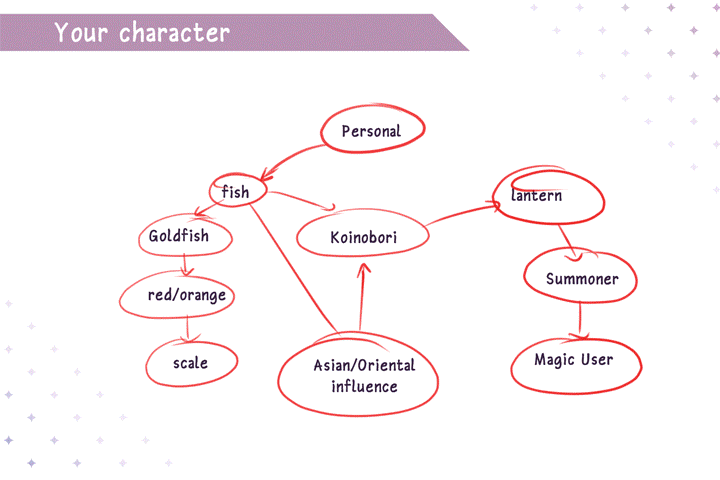 Discover the Elements Used to
Create Appealing Splash Art
Have you ever scrolled past an amazing piece of artwork on social media or stared at a newly released character from your favorite game and wondered what went through the artist's mind when they created that piece of art? With this lesson, I will show you how to use my go-to observation process and character analysis method on your character to translate your ideas into art.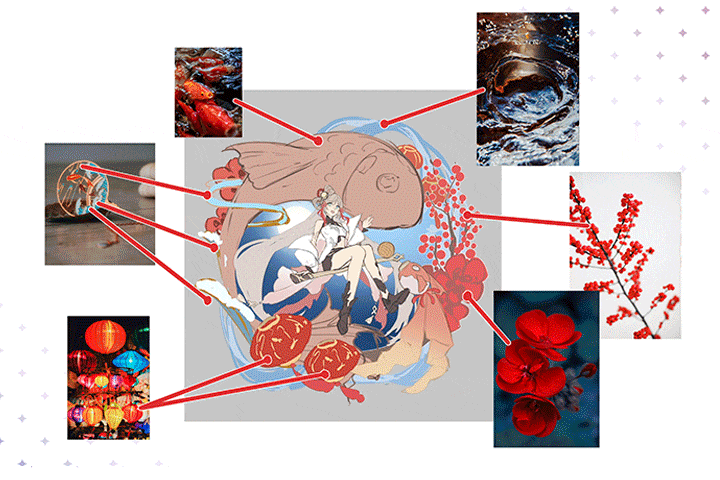 Bringing Your Character to Life
This lesson offers an A to Z guide through the process of bringing ideas to life, starting with sketching, applying base colors, rendering, and adding the finishing touches. You can push it even further with animation by learning the basic process of separating parts, rigging, and animating.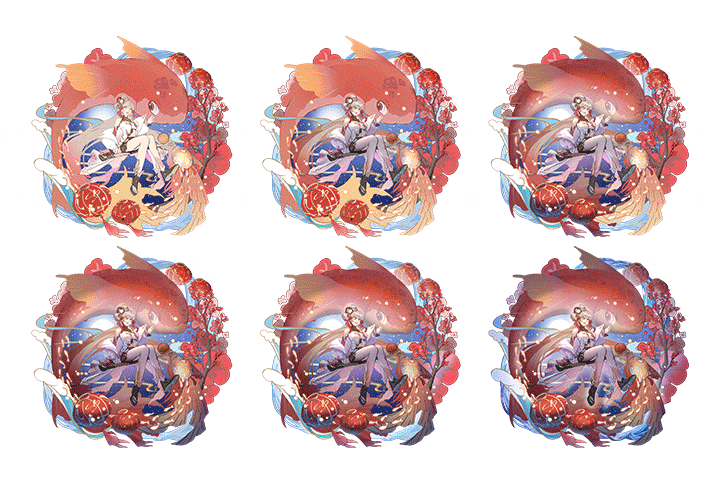 Class Details
You'll Learn
Train Your Brain to Be Efficient in Character Analysis

Learn the detailed process behind understanding the character you want to illustrate and get into the habit of identifying key points and relevant traits that bring out their uniqueness. After mastering the art of character creation, you will find out how to efficiently apply those unique elements to your artwork and create a compelling illustration that speaks volumes.

Give Your Character Splash Art a Finished Look

Discover how to render and add finishing touches to your character splash art through the process of brainstorming, character observation, and analysis introduced in previous lessons. Students will then be able to create an illustration from scratch, starting with generating thumbnails to completing a splash art illustration.

Get To Know All the Necessary Steps for Animating Your Character

Get to know all the basic and necessary steps to animate your character. This class introduces fundamental knowledge and the principles of animation so you can apply them to your finished illustration starting from separating parts of the artwork, rigging, and then the animation itself.
Unlimited Access
Best Price
Buy now, get unlimited access.
(자동 구성) 가격이 인상됩니다.
This special offer ends soon.
Buy now and save!
01. Orientation
Introducing your instructor
What you will learn
What is character splash art?
SECTION 02. What to Consider before Making a Character Illustration
02. Tools & Character Design Sheet
Available programs, resources, and tools
Find out why character sheets are useful for character illustration
SECTION 03. Making Character Splash Art
03. Analyzing & Understanding a Character
Backstory
Personality
Elements & surroundings
04. Brainstorming & Roughing Out Your Ideas
Finding keywords, elements, and references for appealing characters
Thumbnail and sketch out rough ideas based on references
Picking poses and elements that best fit the character
05. Refining Your Sketch & Blocking Out Elements
Refine your sketch and start blocking in elements
Find the right atmosphere/vibe that fits your character
Block in colors to keep in mind how the colors would look overall
06. Finishing the Illustration
Applying light & shadow
Rendering
How to use layer effects for touch ups
SECTION 04. Creating a Simple Animation
07. Preparation
What's needed to start animating
Separating assets to be rigged for Spine 2D
Exporting for Spine 2D
08. Mesh & Rigging
Importing while keeping everything organized
Creating mesh
Creating rigs
09. Animating
How to animate
Principles of animation
Creating action to action keyframes
Creating secondary actions to make animations flow better
*The release date of this class, curriculum images, and associated content can be changed without prior notice.
Interview with
Expert Illustrator
Allenerie


Question.01
Is there a specific reason why you chose this specific topic/themes?


I am someone who loves video games, especially recent gacha-style games. There is something special about getting a new character in those games and being greeted by beautiful character art. They bring me happiness and serve as a source of inspiration. It's always been my dream to create similar art that's impactful and inspires people. As an artist, I always wonder how other artists find ideas for their splash art, and it would be interesting to know their thought process. It's hard to find information and an exact procedure on where to start, so in most cases, I've had to rely on trial and error. My goal in making this class is to share my experiences and thought processes with those who want a guideline to get started.
Question.02
What makes your class different from other classes?


Before settling into a career as a full-time freelancer, I experienced a few jobs in different fields. First, as an animation student working in the industry, then switching my concentration to illustration. Those experiences gave me insights into both areas, which I can now share to help boost others' illustration and animation efficiency. Now, I've put together one class combining both subjects to help provide you with an efficient workflow.
Question.03
What would be the most important takeaway from your class?


Going behind the scenes and fully understanding how a character's personality can heavily influence both illustration and animation is a vital part of the process. Even though it seems like common sense, people tend to forget that a lot of the time, coming up with an idea is really hard, and you end up staring at a blank canvas for far too long. However, with some foundation in analysis and observation, you can quickly identify and combine elements related to characters and their background, turning them into appealing splash art that tells a story. Even if you are only taking this class for the illustration or animation part, you will still be able to take some of these skills and use them in the future.
Required Programs
This course will use Clip Studio Paint (Min. ver 1.11.6) & Spine 2D pro (ver 4.1.20) .
Please purchase and install these program(s) for an optimized lecture experience.

*These programs and/or materials will not be provided with the lecture.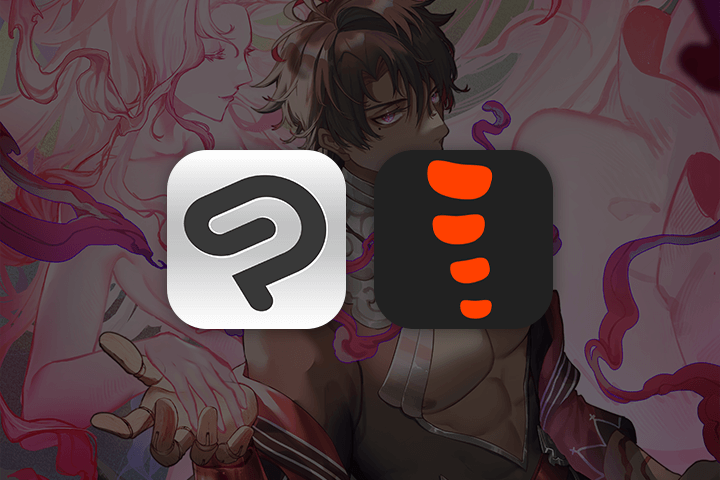 Recommended Class
Like this class?
Then check these out!
[IMPORTANT NOTICE]

*Please note that the information on this page is subject to change without prior notice.
*Would you like to learn more about our refund policy? Please check here.
*Please check our FAQ for Copyright and Proprietary Rights, User-Generated Content, Security, and Violation information.