Illustrator,AliceVu Details
Anime Style Illustration with Step by Step Guide from Alice Vu
As a professional artist, I learned that rendering and shading play key parts in the completeness of the illustration. However, it's also where the artists struggle the most. Welcome to my mastery kit class for anime illustration.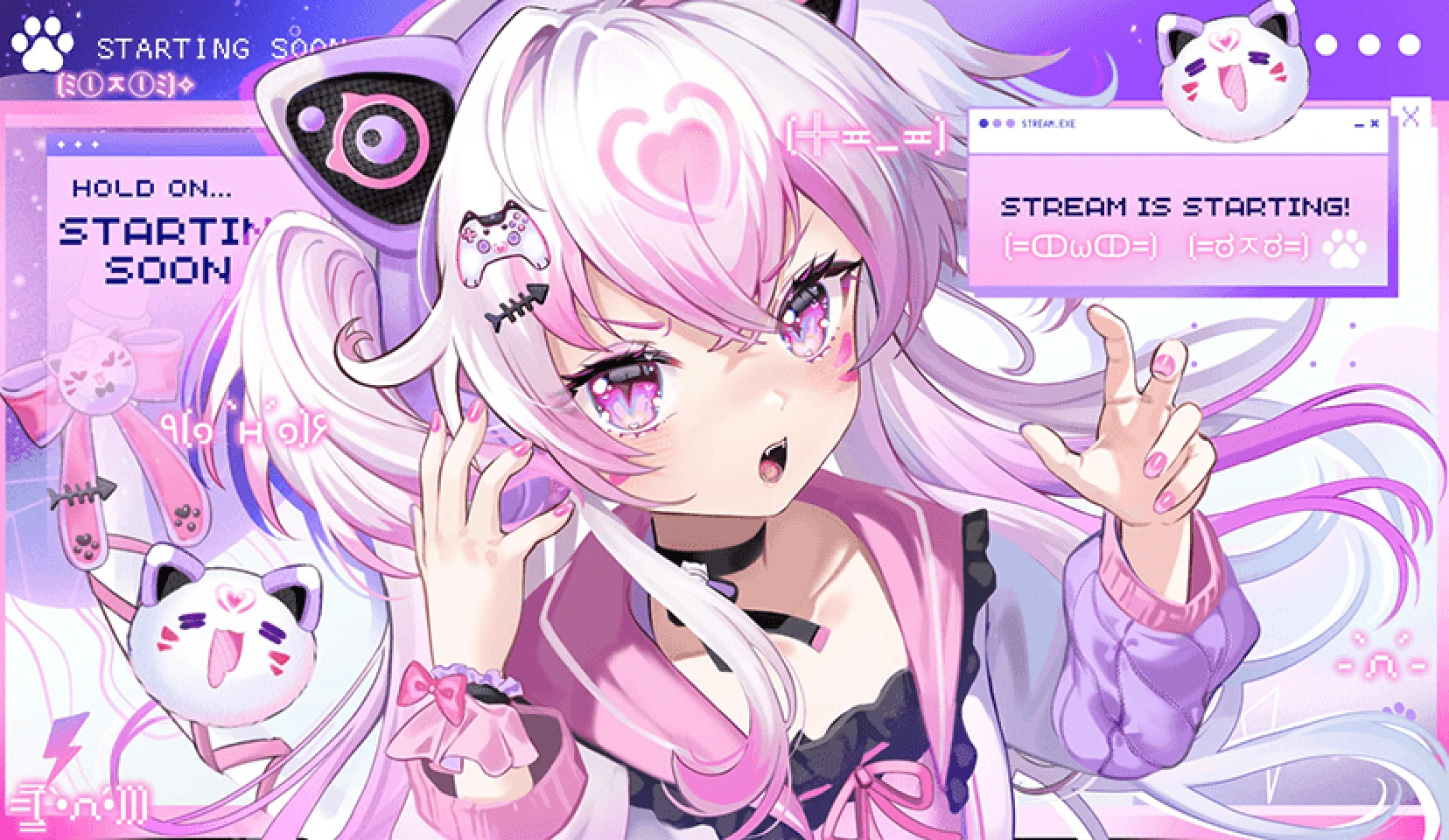 This class includes fundamentals, rendering, shading, coloring, and other critical elements of anime-style drawing to improve your work. Added to those skills and techniques, this class is designed to help the self-taught artists stumbling to find and develop their original style. Join us now, and take this opportunity to level up your skills.
Class Perks
Get These Coloso Exclusives

20+ Coloso Exclusive Worksheets


Personally Curated Assets


3 Final Illustration Files


5 Speedpaint Application Videos
Expert Illustrator Alice Vu's Portfolio
Why Take This Class?
The A to Z illustration guide I wish I had when I started.

I am a self-taught artist who once suffered from uncertainty about where to begin and what to practice. In this class, I'm excited to share tips and also my unique perspective on art. Join me and let me guide you through the journey of illustration!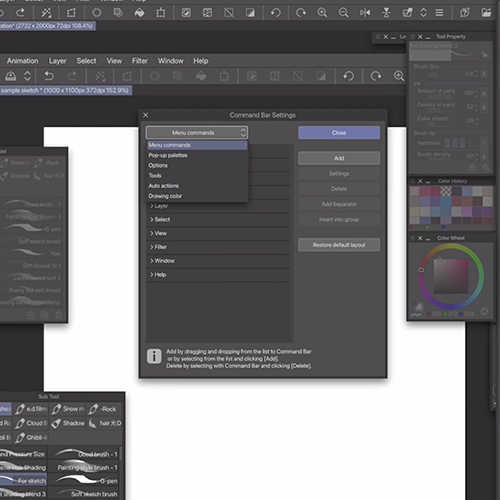 Workspace Optimization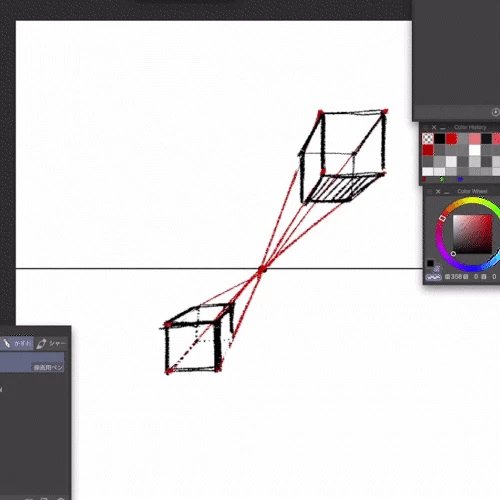 Perspectives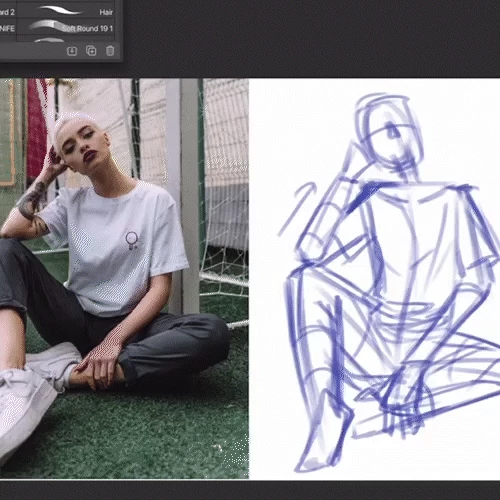 Gesture Drawing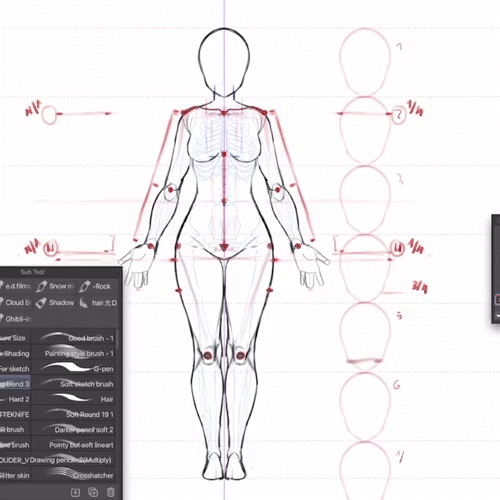 Basic Anatomy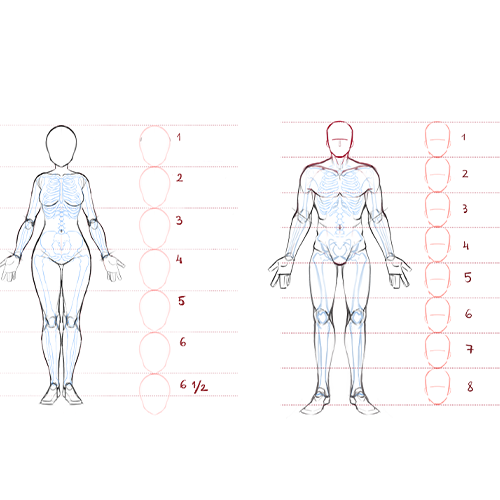 Front View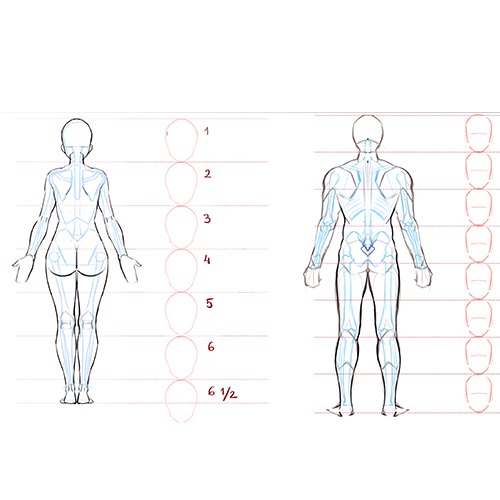 Back View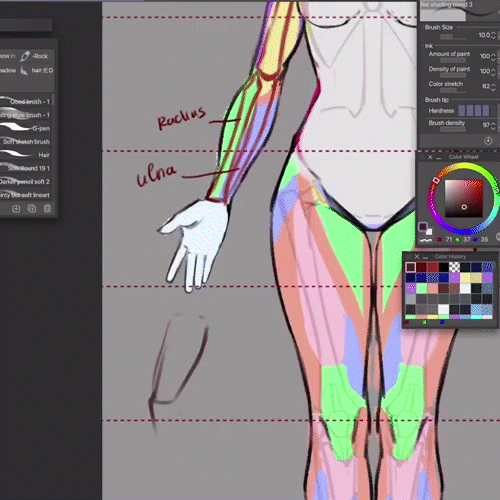 Muscular System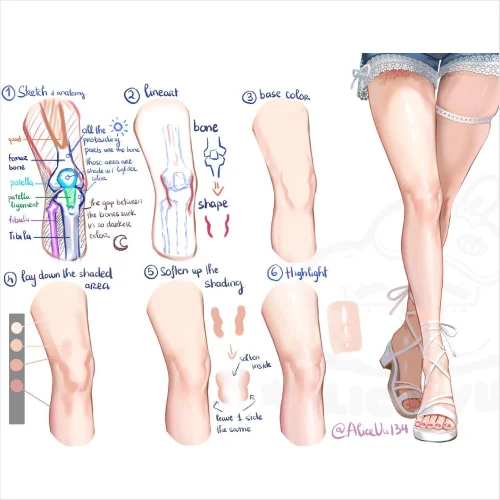 Limbs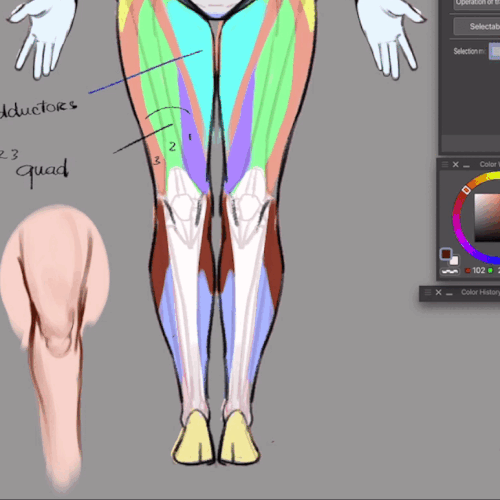 Lower Body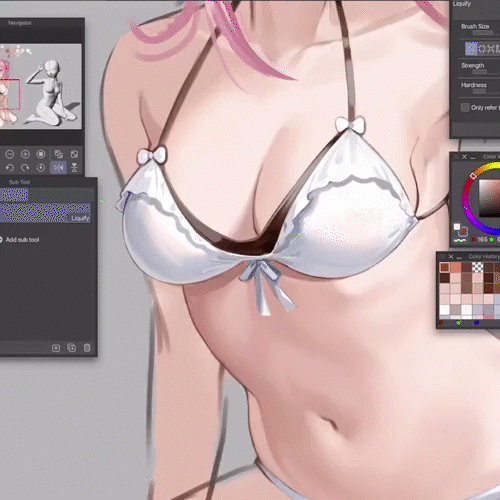 Upper Body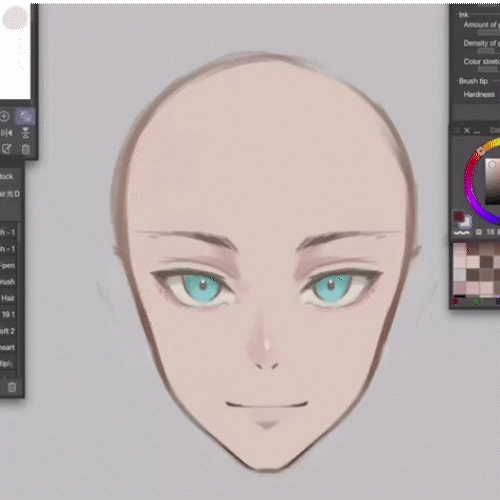 Faces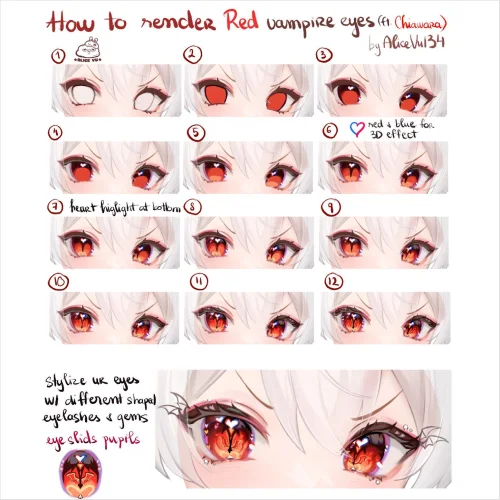 Eyes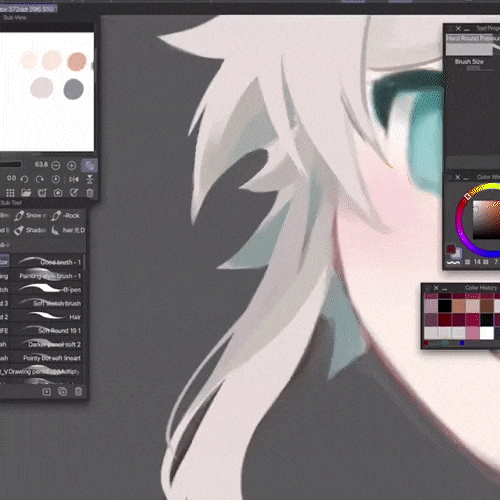 Hair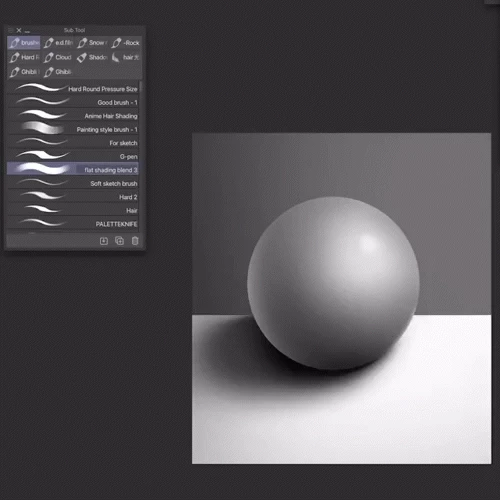 Lights & Shadows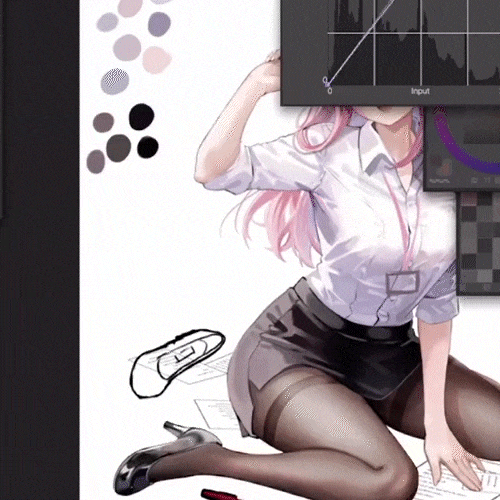 Accessories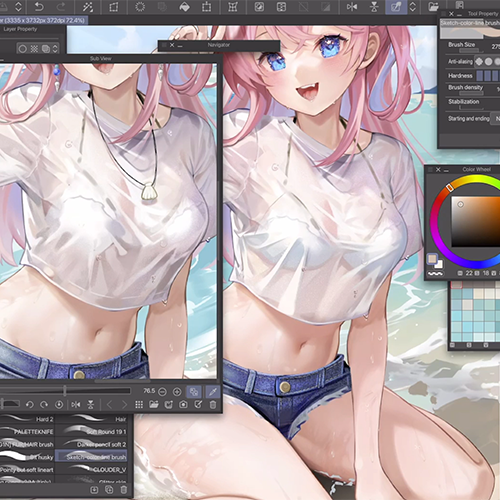 Tonal Correction and Noise Grain
Alice Vu
Illustrator


Hi, my name is Alice Vu, or you can simply call me Alice. I've been a freelance illustrator and character concept designer for almost 6 years. I attended California State Fullerton University (CSFU) and graduated Cum Laude in general studio art.

My passion for art has always revolved around rendering techniques that breathe life into characters and bring their clothing to vivid detail. In this class, we'll be focusing on the fundamentals of rendering and character design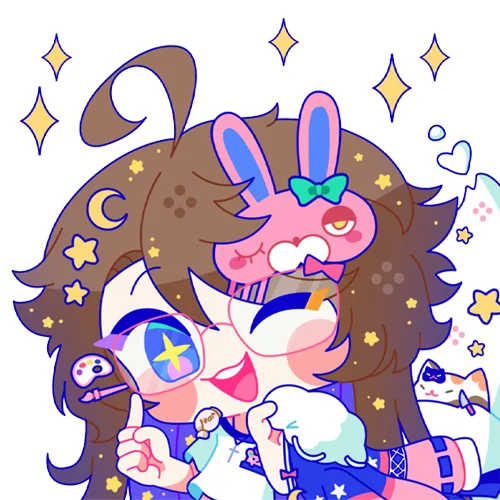 Illustrator, Alice Vu
[Current]
Freelance Illustrator
Projects & Awards
[2021-now] Numerous Virtual YouTuber Character Designs and Merchandise
[2022]graduated CSFU university with cum laude,
[2022 ]3rd place in an official genshin impact art contest
[2022] Steam Trading Card Game Illustration for SEGA
[2023] MV illustration for Nijisanji


Instagram
Simple Shapes into Lifelike Body Parts
All complex shapes and images are built from basic shapes and lines. Creating different body parts can sometimes challenging. In this class we'll explore human anatomy and how it's formed using simple shapes.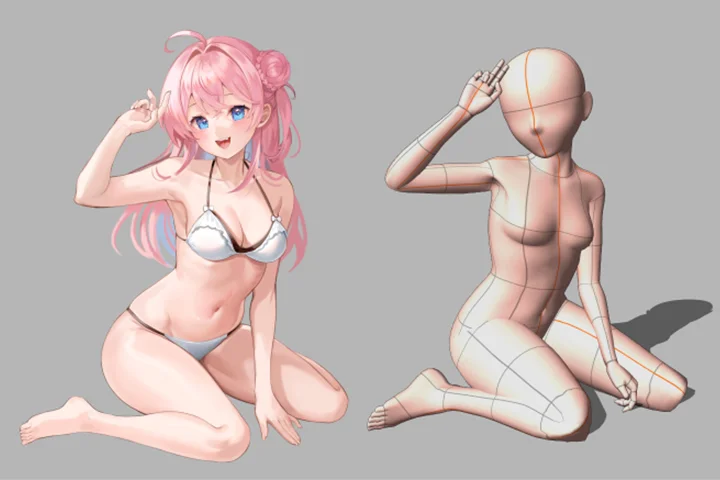 Basic Anatomy to Advanced Techniques
Creating character illustrations is similar to building a house. We'll start with a strong foundation in the basics, allowing for diverse designs. This class will help you develop skills in anatomy and poses to craft your own style of characters.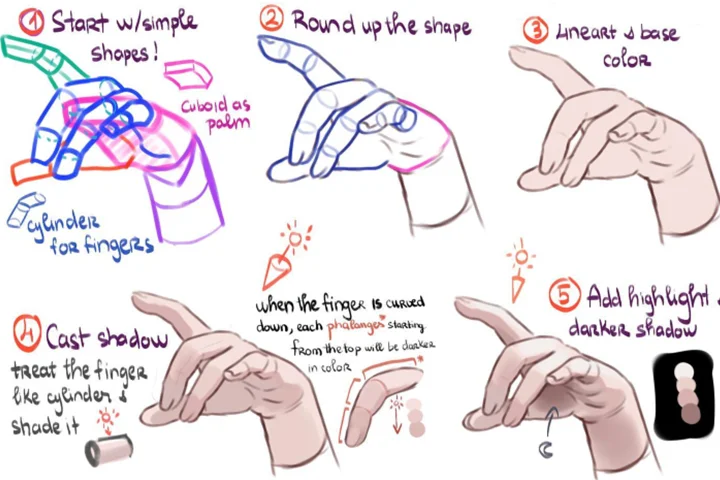 Various Textures and Material Exploration
If a character is wearing a white shirt with white jeans, how can you portray the differences in materials? This is where texturing comes in. We'll cover materials and textures, teaching you how to create masterpieces that enhance your character design.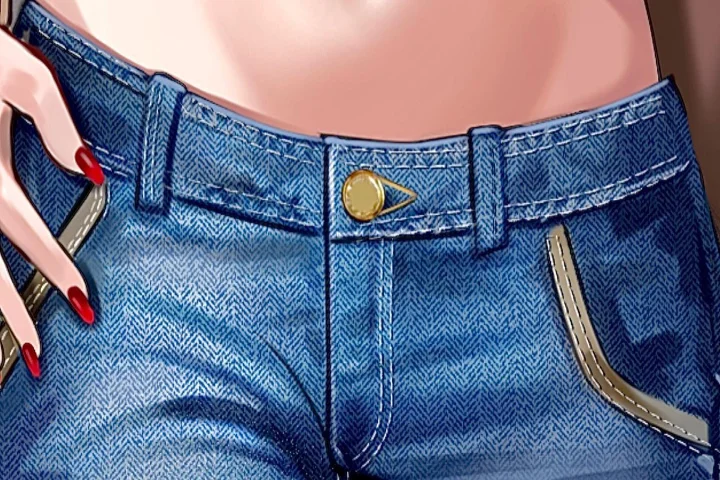 Class Details
You'll Learn
Learn create dynamic compositions through the use of various grids from using simple shapes to characters

Fundamental Color & Light Theory

Discover essential color and light theories and learn how to use color and light to create engaging illustrations.

Discover how different character gestures convey moods, behavior and personality.
Learn about the mastery of anatomy and dive into the anatomy, exploring bones, shapes, and structures that helps understanding of anatomy fundamentals.

Depicting Real Life Materials and Clothes Folds

Explore realistic material representation with valuable insights and techniques for Anime-style rendering various materials and detailed clothing folds.

You'll learn the art of overlay, liquify, and other techniques that add the final touches to your illustrations.
01. Orientation
Introducing your instructor
What you will learn
Helpful websites and software programs
02. Setting up Your Workspace
Introduction to CSP interface (for IPAD)
Basic tool preset
Keyboard shortcuts
Navigation, and viewing option
03. Diving into the World of Anime Art: Style Exploration
Introduction to different anime art style and their characteristics
Examples and analysis
SECTION 03. Fundamental: get to know your shape
04. Drawing the Basic Shapes
Learn the basics of shapes
Learn how to draw them
Learn how to shade and color them
05. Basic Shapes in Different Perspective
Draw the shape from different perspectives
Learn how shapes develop into body parts
SECTION 04. Anatomy Fundamental
06. Fundamental of Gesture Drawing
Introduction to gesture drawing
Gesture drawing practice and simple poses
Gesture drawing with dynamic and complex poses
07. Basic Understanding Anatomy
Landmark and proportion
Differentiate the human anatomy
Start on illustration
SECTION 05. Advanced anatomy
08. Front View
Front body anatomy
Build mass from the basic shaped front body
09. Back View
Back body anatomy
Build mass from the basic shaped back body
10. Head Drawing I
Difference between male and female heads
Head perspective
11. Head Drawing II
Facial features and their proportion for male and female
Facial feature rendering
12. Head Drawing III
Ears
Hair structure and rendering
13. Upper Body Anatomy I
Neck
Chest
Deltoid
Abdominal region, Rectus Abdominus
14. Upper Body Anatomy II
Back of the head
Trapezius
Spine and back muscle
15. Rendering: arm and hand
Arm
Hand
Different hand poses
Hand pose practice with reference
Arm on illustration
16. Lower Body Anatomy
Upper thighs
Lower leg
Foot
SECTION 06. Creating Illustration
17. Basic on Color Study + Light Theory
Primary, Secondary and tetriary colors
Creating a color wheel
Color Harmony and Scheme
Learn the basics of light theory
Learn how to determine light source
Different light sources
18. Perspective and Silhouette
Perspective to convey a strong impression
Character perspective and composition
Compose 2+ character
19. Character Dynamic
Breakdown character into simple shapes
Draw guidelines, pinpoint body landmark
Practice different poses
SECTION 07. Character details
20. Texture and Material Exploration
Texture introduction
Texture balls
Texture practice
21. Clothing Rendering
Drapery in art and design
Analyzing the basic forms of drapery
Tension points
Practice rendering simple cloth folds
22. Advanced Clothes Fold
Render clothes with different textures
Advanced clothing pieces
23. Background Painting
Apply knowledge of light and color theory
Apply knowledge of composition
Learn more about texture
24. Fine Tuning
Tone curves, level
Liquify tool
Noise grain/ chromatic aberration
25. End Notes
Personal tips on work routine and scheduling
How to find a good reference
Prepare a suitable working station
*The release date of this class, curriculum images, and associated content can be changed without prior notice.
** Class videos may be seperated for a more streamlined viewing experience
Interview with
Illustrator Alilce Vu

Question.01
Is there a specific reason why you chose this specific topic/themes?

I've always been captivated by texture work. Due to my ADHD, I tend to hyperfocus on getting details just right. Even in my earlier artwork, I was known for filling it with intricate details. However, I soon realized that too many details could make a drawing look excessively busy. Instead of adding more elements, I redirected my hyperfocus toward texture. Texture work doesn't overcrowd the composition.

Back in school, I had to complete numerous real-life studies for my oil painting class. The goal was to make the work resemble the real-life reference as closely as possible. This experience trained my eyes to discern even the subtlest details. I find it fascinating how, by using color and lines, we can replicate the sense of touch without physically touching the material.
Question.02
Please share your thoughts on the industry's job market and what you see in the industry's future.

The art industry is overly saturated, but it's always going to be necessary because humans are visual creatures; we tend to be drawn to beauty. So, I don't think this industry will become obsolete anytime soon. However, I don't believe it's a wise idea to remain in your comfort zone. It's always good to expand your horizons and explore how you can improve your art. For instance, if you're a character illustrator, don't limit yourself to illustration alone; branch out and explore other fields like graphic design, 3D sculpting, and more. Staying updated with trends is crucial; you always need to be on the lookout for the next big thing. It can be exhausting, but it's also exciting. Having multiple skills in your arsenal ensures that if one doesn't work, you have something else to rely on. This industry will continue to grow and evolve, but if you remain stuck in the past, it may leave you behind
Question.03
What do you think is the most important trait(s) to success in your industry?

Be consistent and never give up. Don't take long breaks, especially if you're a freelance artist working on the internet; stability is a significant issue. Since you're competing with millions of artists, you really want to stand out. I remember taking a 4-month break during my senior year and losing almost 400+ followers. During that time, I missed out on many job opportunities. So, even if it's just a sketch, I recommend posting on social media every 2 to 3 days so that the algorithm can work in your favor. I know it's hard, but you need to trust the process. Also, comment, communicate, build your network, be social, and reach out to people to establish yourself in the community. The ability to accept criticism and understand that you can always improve your art is fundamental. It's good to be proud of your work, but it's even better to know that you can always get better, so don't hold yourself back. Try new things; the world is constantly changing. Join trends, create popular fan art, and stay current. Adapting, improving, and always striving for more is key.
Required Programs
This course will use Clip Studio Paint. Please purchase and install these program(s) for an optimized lecture experience.

*These programs and/or materials will not be provided with the lecture.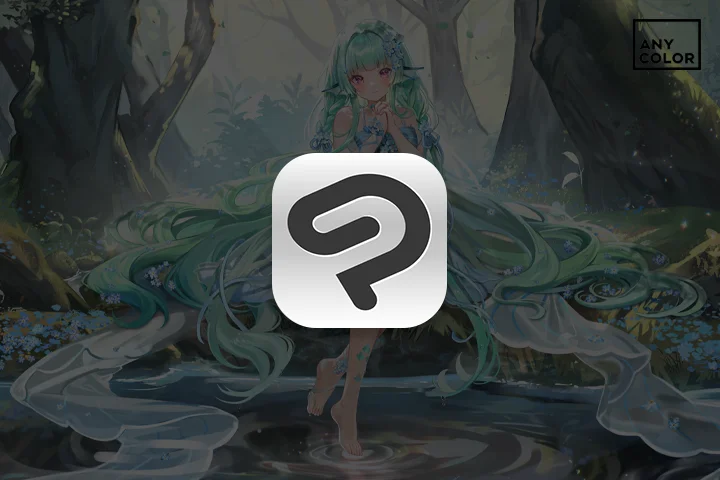 Recommended Class
Like this class?
Then check these out!
[IMPORTANT NOTICE]

*Please note that the information on this page is subject to change without prior notice.
*Would you like to learn more about our refund policy? Please check here.
*Please check our FAQ for Copyright and Proprietary Rights, User-Generated Content, Security, and Violation information.