[TIMEATTACK][Shortform]GraphicDesigner,JasminChavez Details
Graphic Designer, Jasmin Chavez
"Go beyond the mainstream typography resources
that treat type as merely a supplement
to the bigger picture."

This class encourages the process behind
finding inspiration from nature, everyday objects,
and feelings: placing a greater emphasis
on adding a unique personality to your letters.

You'll learn everything from typography basics
to their application in motif, modifying type,
and freehand techniques.
Then we'll cover moodboards, type legibility,
poster creation, and more!

Content
Length: 13 videos
Difficulty: Beginner


Video Details
Audio: English

Software Required
Adobe Illustrator CC
Adobe Photoshop CC
Procreate

Perks
Exercise sheets
Class PDF files
Class working files
Expert Graphic Designer
Jasmin Chavez's Profile & Portfolio
Jasmin Chavez
Graphic Designer

Hello!
My name is Jasmin
and I go by kool.type on Instagram.

I graduated from LASALLE College of the Arts
with a diploma in Design Communication.
I am currently a full-time freelance
graphic designer and visual artist
based in Singapore. I am known for my
bright color palettes, gritty vintage textures,
and experimental poster layouts.

Over the course of my design journey,
I have expanded my creative learning
to digital illustration, 3D design,
experimental image treatment methods,
and collage work. I ultimately
found a deeper appreciation
for custom typography and lettering.

I have a deep fascination for all things typography
and like to get lost in producing
multiple iterations of a design.
These skills have led me to work
with notable clients such as Adobe,
It's Nice That, WeTransfer, and Soho House.

Throughout my class, I will introduce you
to the fascinating world of typography
and help you explore and experiment with it.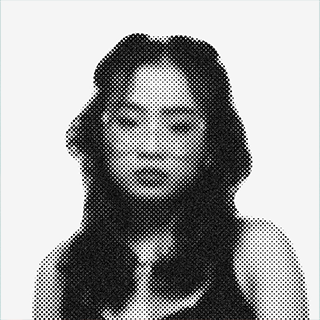 Graphic Designer
Jasmin Chavez
[Current]
Freelance Graphic Designer & Visual Artist
Recognizable
Projects & Awards
[Projects]
Adobe – Global Creators
It's Nice That – International Women's Day
Soho House – International Women's Day
WeTransfer – Manifesto for Parley for the Oceans
Risen Festival – Branding & Visual Identity

[Press]
It's Nice That
AIGA Eye on Design
PRINT Magazine
Brand Magazine
FemmeType
TYPE01
Type63

[Exhibitions]
Singapore Art Book Fair 2022


Instagram
Creating Typography
from Scratch
Learn how to create unique motifs, with organic and geometric shapes. These motifs will act as the basis for making our typeface.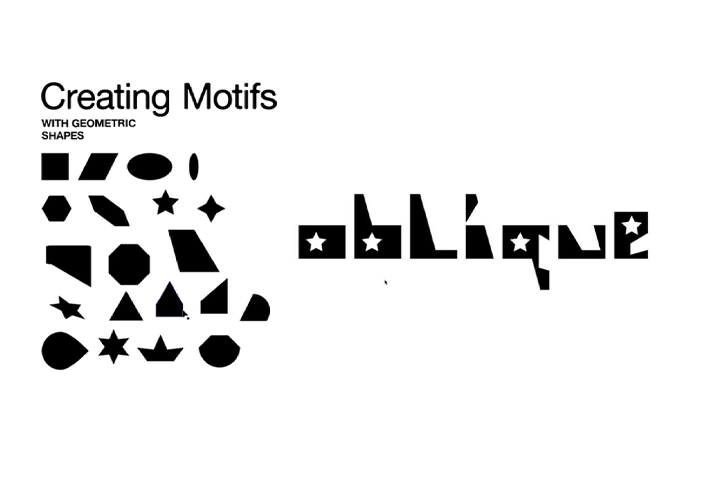 Customizing Existing Typefaces
Master the pen tool in illustrator and learn how to tweak your existing typefaces. Then, find out how to create custom ligatures and add swashes to your type.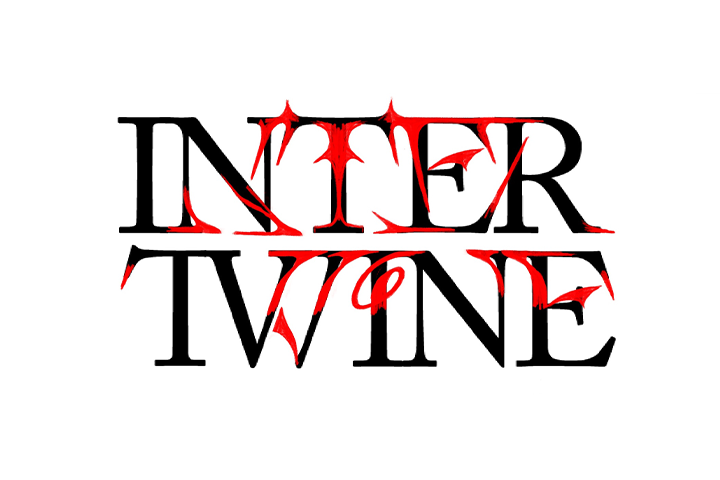 Creating a Type System
Learn how to keep the visual identity of the type consistent. It is vital for letters to be easily distinguishable from one another.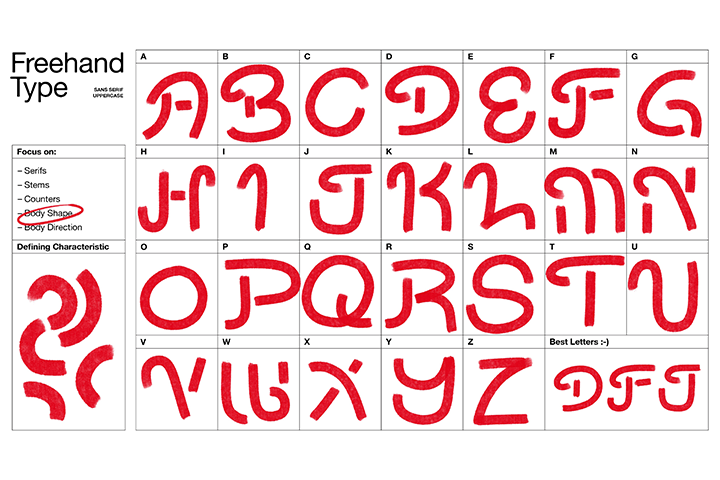 1. Orientation
Introducing your instructor
What you will learn
Helpful websites and software
SECTION 02. Type & Design
2. Intro to Typography
Typography overview
Understanding sans serif, serif, ligatures, and glyphs
3. Design Principles
Understanding design principles
Applying principles to different types
4. Work & Inspiration
Type examples from past work
Personal inspiration
SECTION 03. Playing with Type
5. Exercise 1: Motifs Technique
Creating letters with 2-3 unique shapes
Exercise: creating a word with the shape technique
6. Exercise 2: Modifying Type
How to customize serifs
Creating unique ligatures
How to customize sans serifs
Exercise: creating a word with the custom type technique
7. Exercise 3: Freehand Type
Inspiration from nature
Type with anthropomorphic qualities (rotoscope)
Exercise: creating a word with the freehand technique
SECTION 04. Breaking the Rules
8. Legibility Discourse
Covering examples of legible vs. illegible type
Treating type as shapes
Examples of how other artists play with type
9. Experimental Type Resources
Gathering inspiration from various type resources
SECTION 05. Creating the Type
10. Planning
Deciding on a word/copy
Creating a moodboard
11. Sketching
Different placements of type
Different thicknesses
Different styles
How to add serifs
12. Vectorizing
Bringing sketches to life
Mastering the pen tool in illustrator
Tracing sketches
Refining and making adjustments
13. Presenting Your Type
Creating a poster out of the type
Layout
Details
Presenting the type
** The curriculum images, and associated content can be changed without prior notice.
Interview
With Expert Graphic Designer
Jasmin Chavez


Question.01
Is there a specific reason why you chose this specific topic/themes?


On top of my passion for letters, typography is, at its essence, a very straightforward medium. Anyone who can read or write has their own preconceived notion of what type is to them, and that notion offers someone unlimited interpretations to create them. As a type enthusiast, I've found that many mainstream typography resources are safe and outdated, treating type as merely a supplement to the bigger picture. Other tutorials typically go further into details about the anatomy of a typeface but gloss over how to be expressive with typography. My class encourages the process behind finding inspiration from nature, everyday objects, and feelings, placing a greater emphasis on adding a unique personality to your letters.
Question.02
Could you please share how you started your journey in the industry?


I graduated from LASALLE College of the Arts with a diploma in Design Communication at the beginning of the pandemic. Of course, it wasn't a unique challenge back then. At the time, I felt job hunting would never lead me anywhere, so I resorted to marketing myself online. I started posting my work on Instagram under @kool.type, and I was really fortunate to see it catch traction. People started noticing my style, and soon after, I received commissions to do album artwork, logo designs, and eventually, big projects like brand identity work. It's already been close to three years since I began freelancing full-time!
Question.03
Please share your thoughts on the industry's job market and what you see in the industry's future.


I feel that the job market is competitive at the moment (at least it seems to be in Singapore); However, I have noticed that this generation of creatives is also more committed to finding their voice, with a talent for separating commercial from personal art. Since the internet and social media have become more accessible over time, more artists and designers can market themselves in their own ways and gather a niche audience willing to support them. I think it is beautiful seeing a diverse range of styles getting much-deserved recognition, and it is a huge step toward challenging the "starving artist" narrative.
Required Programs
This course will use Adobe Illustrator CC,
Adobe Photoshop CC, and Procreate.
Please purchase and install these program(s) for an
optimized lecture experience.

*These programs and/or materials will not be provided with the lecture.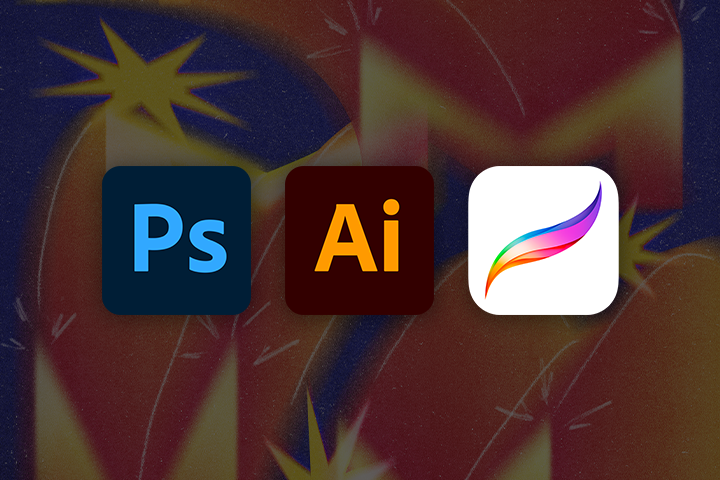 Recommended Classes
Like this class?
Then check these out!
[IMPORTANT NOTICE]

*Please note that the information on this page is subject to change without prior notice.
*Would you like to learn more about our refund policy? Please check here.
*Please check our FAQ for Copyright and Proprietary Rights, User-Generated Content, Security, and Violation information.