[Summersplash]ConceptArtist,J.C.Park_박종원 Details
Class Intro
Concept Artist, J.C. Park


"For a concept artist to express nature
and the flow of time they require experience
in drawing various background objects"


To get the universe you picture in your mind
onto a page, it's essential to learn the fundamentals:
golden ratio, light elements, and perspective!


Content
Length: 26 videos
(33h 36m)
Difficulty: Beginner
Unlimited views

Video Details
Audio: Korean
Subtitles: English

Software Required
Adobe Photoshop CC

Perks
Over 15 practice exercises
2 PSD files
Concept Artist,
J.C. Park's Profile & Portfolio
J.C. Park
Concept Artist

Hello, I'm background concept artist J.C. Park.
I've been working as a background
concept artist for about 16 years now,
I did background work for NCSoft
on "Steel Dog" and "Aion",
and later for NetEase Games in China.

I'm currently working at "ROCKFISH Games",
a game company in Germany,
and I have been here for 5 years.

Due to the growing game market,
there is naturally an increase
in demand for concept artists as well.
However, I feel that it's difficult to find
a place to learn professional concept art.
So I wish to try and quench
that thirst through this class.

I'm prepared to teach you
the essential aspects of concept art
to help you master and make effective
use of the basic principles you need
to draw background concept art.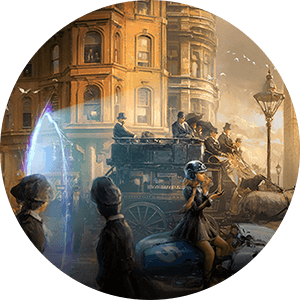 Concept Artist,
J.C. Park
[Current]
Deep Silver - Senior Concept Artist

[Former]
Rockfish Games - Senior Concept Artist
Goodgame Studios - Senior Concept Artist
LOCUS Creative Studio - Lead Concept Artist
PIXWAVE Concept Art Academy - Concept Art Instructor
NetEase in Guangzhou - Concept Art Adviser
CROOZ Inc - Card Game Illustration
WEBZEN NEW MMORPG - Concept Artist
SEED Game Graphic Art School - Concept Art Instructor
Applibot's Legend of the Cryptids, Galaxy Saga - Card Game Illustration
NCSOFT's AION - Concept Artist
NCSOFT'S STEEL DOG - Project Concept Artist
ZEMI-Interactive's 4STORY online - Concept Artist


Recognizable
Projects & Awards
[Projects]
Samsung Commercial Robot - Character Design
Gears 5 - Background Concept Art
Mulan, Ninja Turtles 2, Wonder Woman, etc. - Concept Art
Monkey King 3 - Background Concept Art Production
Ubisoft's Watchdogs 2.0 - Cover Concept Art (Packaging)
Supercell's Clash of Clans Trailer - Background Art


Instagram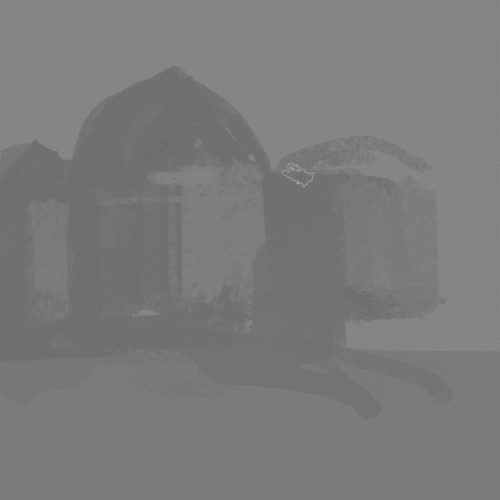 Monotone Background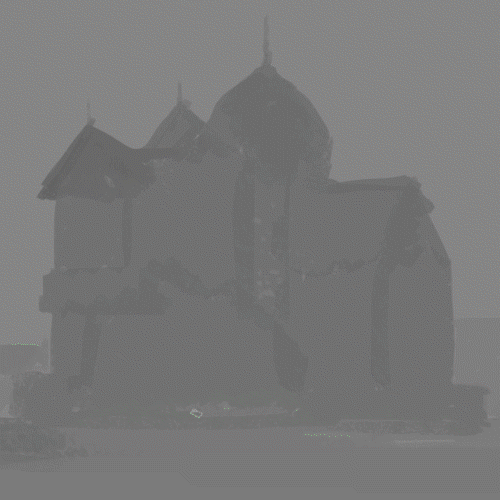 Depicting Building Lights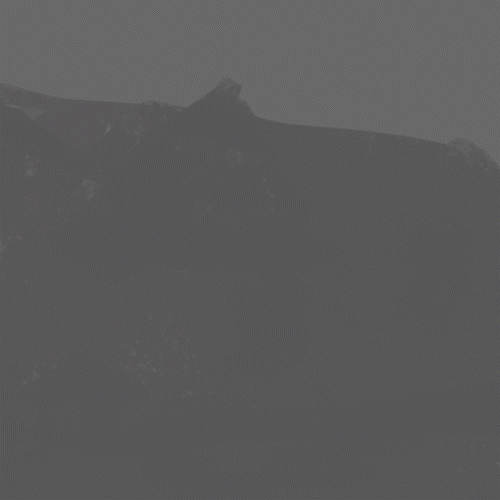 Utilizing Lighting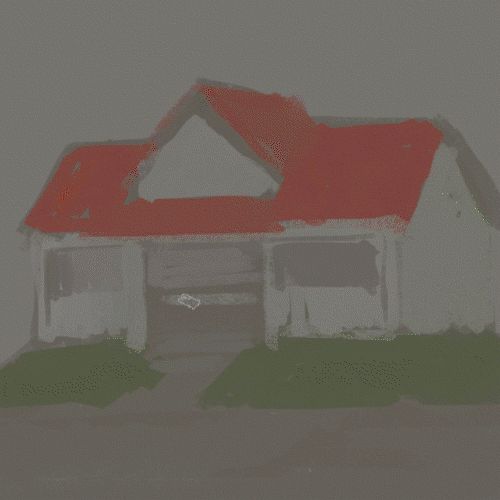 Background Changes: Time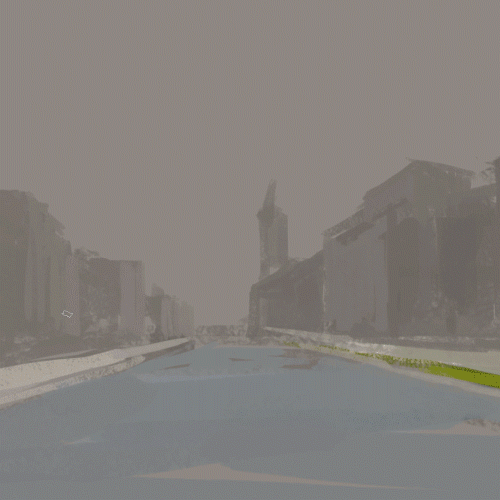 Background Changes: Weather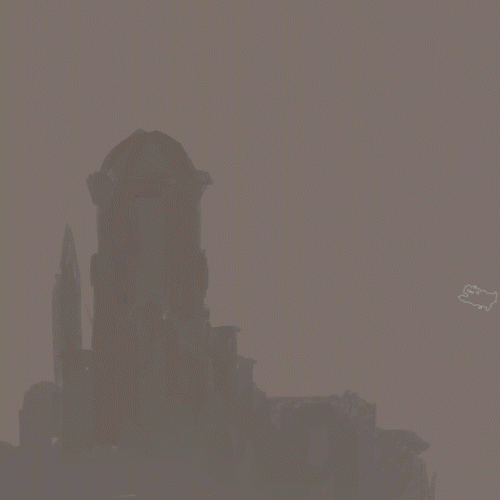 Expressing a Distant View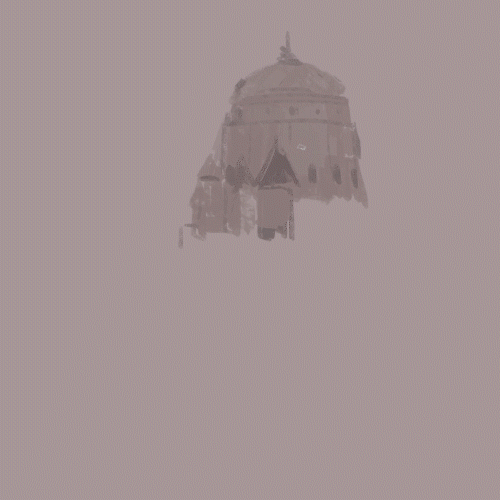 Castle and Village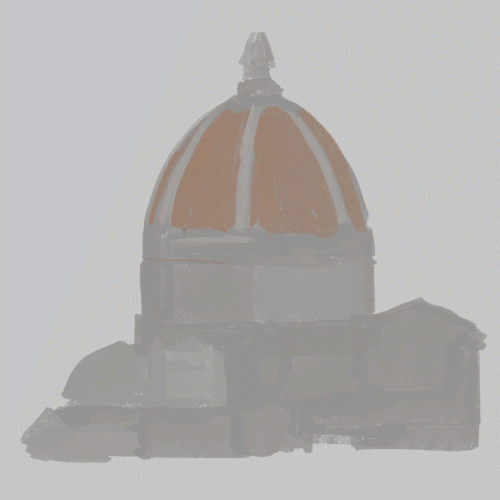 Fantasy + Sci-fi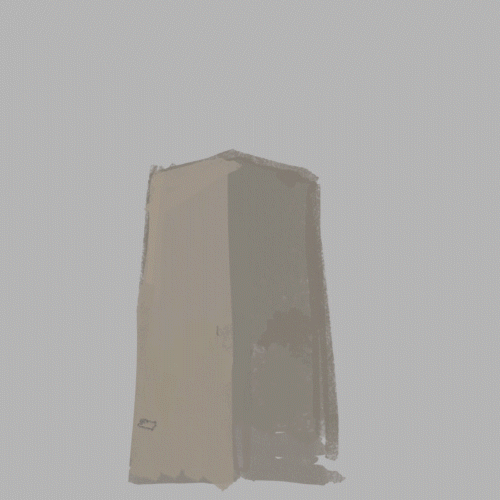 Contemporary + Sci-fi + Nature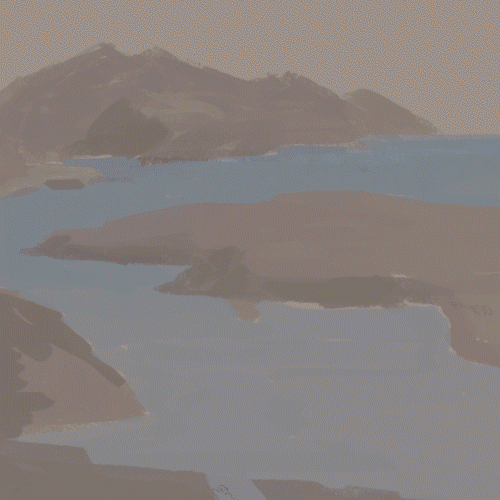 Nature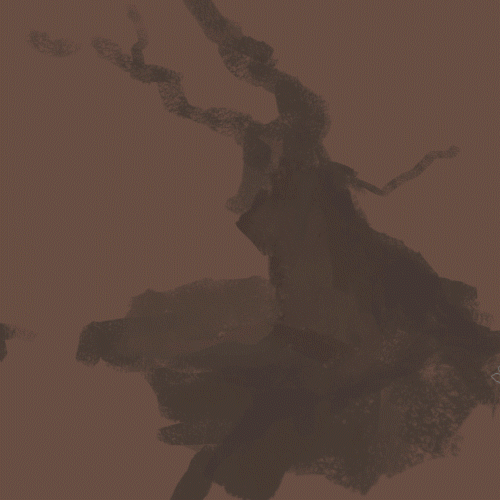 Forest Scenery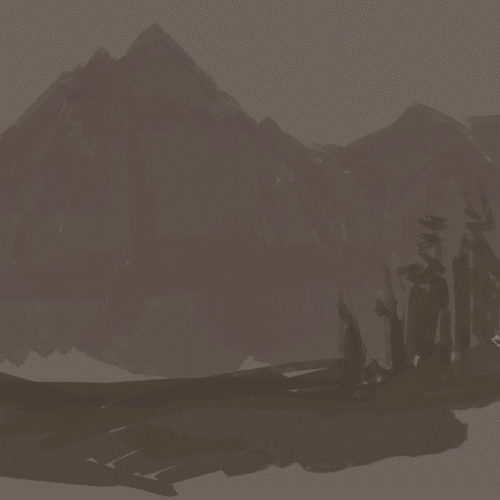 Background Changes: Seasons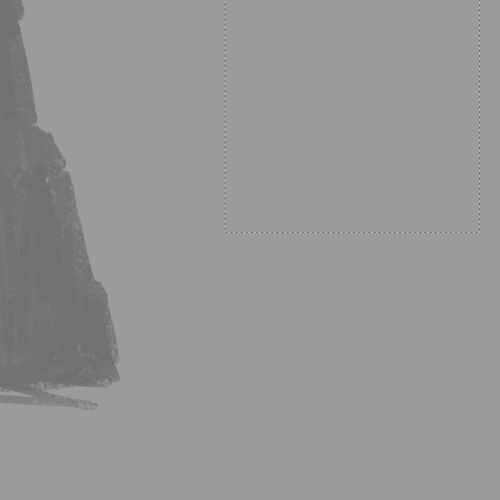 Canyon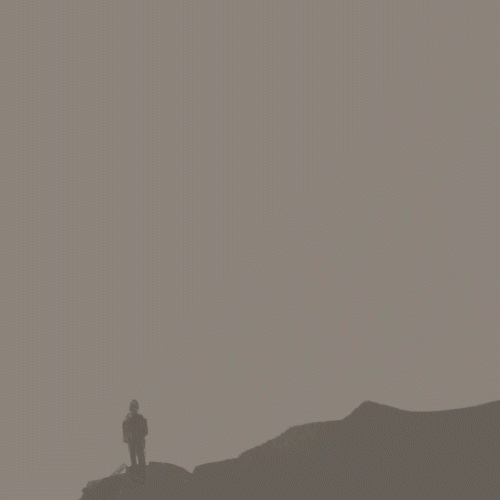 Concept Art 1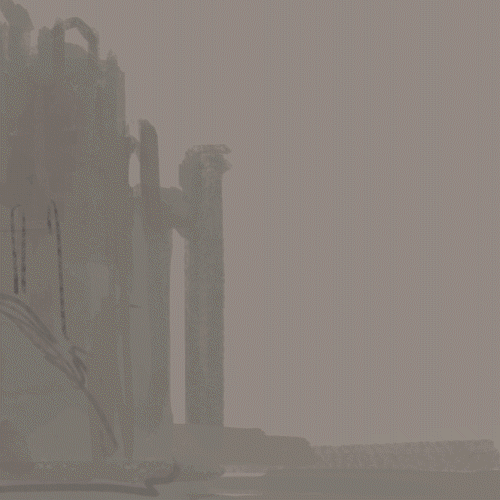 Concept Art 2
Drawing Skills Needed to Become a Concept Artist
A professional and systematic curriculum for those who are aiming to get a job in the industry. Learn the practical insights used in different industries such as games, movies, and animation.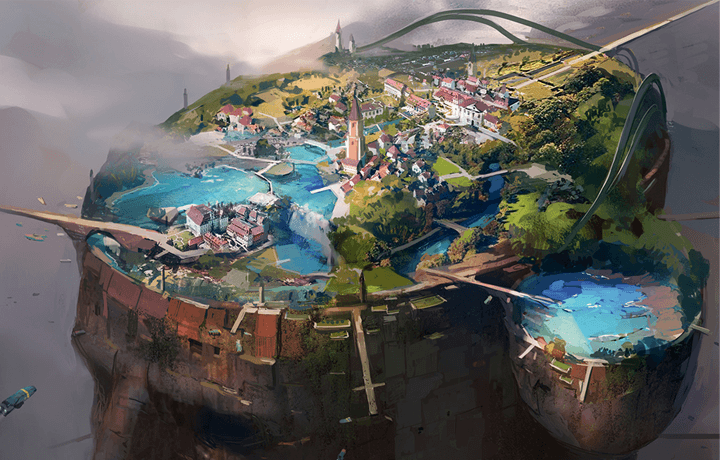 Complete Background Art with Your Own Hands
No more drawing just another random castle in the background! You can create background artwork by fusing the concepts and drawing insights of natural objects & understanding buildings often used in the background of paintings.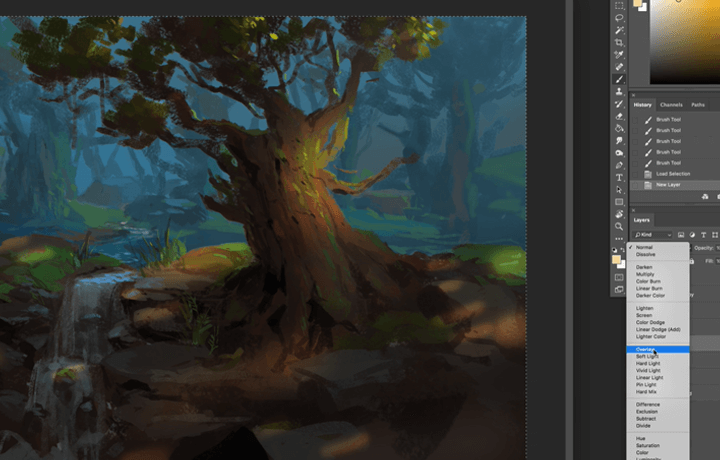 A Solid Curriculum That Let's You Learn the Real-World Process
Simply drawing a nice picture isn't enough. Learn the proper workflow of drawing your ideas, creating references, and making rough drafts cultivated by a senior concept artist with 10-years of industry insights.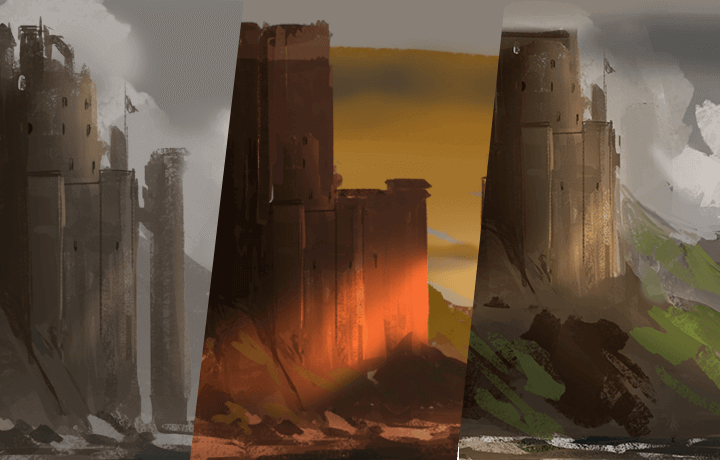 From the Fundamental Concepts of Perspective
to the Depiction of Different Concepts

A - Z Background Concept Art


Practicing the Basics
★

New to drawing? No problem. This lecture lets you practice the basics, from setting up Photoshop to practicing lines using the basic notions of perspective, composition, etc.

Drawing Basic Objects / Scenery
★★

Anyone with basic skills will be able to keep up with this session! Learn to draw each concept using an imitation technique for buildings and photos based on simple shading and lighting.

Practical Concept Art
★★★

You get to learn the entire process of planning and coloring a variety of actual background concept art.

Learning the Production Process
★★★★

Learn the work process of efficiently producing scales, color correction, etc. for improving the quality of an illustration that seems to be missing its final touches.
Class Details
You'll Learn


Golden Ratio for a Well-Balanced Background

Learn to compose a harmonious background by splitting up the screen, positioning the elements, and balancing between what to and what not to emphasize.

Utilizing Lighting Elements to the Fullest

Learn about background changes caused by light coming from various directions, such as split lighting, rim lighting, backlighting, under lighting, etc.

Learn the Basics of Perspective

Build a strong understanding of perspective, which serves as the basis for backgrounds, and learn to create a horizon by connecting vanishing points.
Learning How to Bring Out a Rich Sense of Space With Perspective

Learn how to effectively separate foreground from middle ground and background from middle ground to add depth.

Harmonious Color Combination for a Realistic Depiction

Understand the color temperature of nature, learn lighting and shadows, and how colors change with the environment.

Create a Background That Changes With the Weather and Time of Day

Learn to create a dynamic atmosphere by adding changes of time and weather, such as dawn-day-afternoon-night / clear day / foggy day, etc.
Unlimited Access
Best Price
Buy now, get unlimited access.
(자동 구성) 가격이 인상됩니다.
This special offer ends soon.
Buy now and save!
01. Introducing the Arist & the Role of a Background Concept Artist
Class introduction
The importance of background concept art
Demand in several industries
SECTION 01. Learning the Basic Tools & Concepts
02. Basic Settings and Using Several Brushes on Photoshop to Practice Line Drawing
Explaining screen configuration and options on Photoshop to create a comfortable layout
Default brushes and using the right brush for the right purpose
Practicing line drawing using the pen pressure of a tablet pen
03. The Golden Ratio for Harmonious Background Composition
Determining what will be drawn and expressed, the importance of sketching
Starting off with a small canvas
Screen splitting and element positioning
Create a setup that guides the line of vision
Margin space and silhouette checklist
Manage highlighting different aspects (strength & weakness control)
04. Basic Understanding of Perspective
The importance of eye level and angle of view
Practice and application of 1-point perspective
Practice and application of 2-point perspective
Practice and application of 3-point perspective
05. Training to Draw Without Perspective Lines
Reducing photo opacity to trace photos
Placing photos on the side to copy photos
Creating imaginary perspective lines in your head and applying them without using a photo
06. Using a Sphere and Box for Lighting That Changes With the Environment
The shading of a sphere and box exposed to lighting; learning the partial definition of shadows
Changes during a strong morning sunlight, a late afternoon sunset, and a dark night
Effect on light: cloudy day vs. clear day
SECTION 02. Drawing a Background Concept
07. Drawing a Monotone Background Using Only Light
Adequate positioning of short, mid, and long range distance expressed using monotone
Ambiance changes based on the direction of light
08. Practice Expressing Basic Lighting by Copying Photos
The importance of light and understanding different lighting
Half shadow (split lighting), rim lighting, backlighting, underlighting, point lighting, and transmitted lighting
09. Expressing Scene and Lighting
Three types of lighting
Light source outside of the image
Light source from within the image
Light source within the image, but not visible to the observer
10. The 3 Elements of Color: the Importance of Color Combinations
Observing natural colors & understanding color temperature
Changing the color of light and shadows depending on the environment
11. Depicting Background Changes by Time (According to the Light Source)
Dawn, morning, afternoon, evening (sunset), night
12. Depicting Background Changes by Weather
Clear, cloudy, snowy, rainy, and foggy day
13. Expressing Perspective, Space Perception, and Expressing the Perception of Scale
The importance of the foreground
Effectively separating foreground from middle ground, and middle ground from background
Drawing impressive background scenery using pastel colors
14. Depicting Architecture Through the Characteristics of a Silhouette
The importance of an overall silhouette
Creating a balanced skyline
SECTION 03. Practical background concept drawing
15. Designing and Composing Castles and Villages Frequently Used in Background Concept Art
Researching references
Planning
Rough sketches (setting up the silhouette)
Coloring
16. Designing the Interior of Structures Frequently Used in Background Concept Art
Researching references
Planning
Rough sketches (setting up the silhouette)
Coloring
17. Background Design: Fusing Concepts 1
Fantasy + sci-fi
18. Background Design: Fusing Concepts 2
Contemporary work + sci-fi
19. Understanding and Making Use of Nature
Observing the environment
Expressing long-distances effectively using an aerial perspective
Using sky holes to draw trees
Lumps of clouds, their shadows, and formation
Difference in water surface transparency according to the angle
20. Using Colors Other Than Green to Draw Forest Scenery
Understanding the different materials that make up forest scenery and learning to express the colors accordingly
Modifying the brightness and saturation of green colored leaves to express varying moods
21. Drawing Natural Objects to Fit the Season
Capture the changes of natural objects with seasonal lighting
22. Drawing a Gorge Using the Glazing Technique
Creating a dramatic effect using the half-shadow (split lighting) technique
23. Selecting the Right Genre for Yourself
Realism vs casual styles: Determining which style suits you
Fantasy and sci-fi, contemporary work and fusion
The characteristics and pros and cons of different platforms: PC, console and mobile
24. Background Concept Art Production Process
Story ideation & researching references
Setting up a monotone silhouette (sketch)
Setting up your local color screen
Setting up the direction of light and harmoniously connecting each aspect
Adding scale and details, color correction, effects, and finishing touches
25. What Concept Will Your Resulting Work Have?
Requirements needed to complete a drawing
The importance of storytelling
Researching references
Planning and composition
Creating 3 types of rough drafts
26. Final Concept Art Configured Within a Single Screen
Choosing a single design draft and completing it
Finishing off your work using different Photoshop effects
Interview
with Concept Artist J.C. Park


Question.01
What do you think is the most important factor to working as a background concept artist?


Everything starting from perspective, composition, lighting, etc. is important, but what's more important is whether or not the concept you want to show is expressed in your drawing. A lot of people struggle with this, and I've also gone through a lot of trial and error myself. I plan to share my detailed insights on setting up a concept and infusing it into a drawing throughout the class.
Question.02
How is this class special compared to other classes?


Rather than simply copying background work, we will be learning the details and basic understanding of shade, light, coloring, etc. required for background concept art and the detailed elements needed to make artwork, such as lighting. We will be going beyond learning the basics by creating actual examples, which will allow us to gradually enhance our skills.
Question.03
What would be something special about yourself?


My strength is that I can create high-quality concept art within a short amount of time. Being good at drawing is important, but what's more important when you're on the job is producing a clear concept and a high-quality result within the given amount of time. You will acquire a more efficient way of working using my process.
Question.04
Tell us about the marketability and prospects of background concept art.


I believe it's a job category with good prospects and potential for entering other markets. There's a high demand that starts with gaming, film, and animation and extends into books with background art, package cover art for board games, illustrations, etc. Once you reach a certain level, you'll be treated fairly well within the industry since it's not easy to find a background concept artist.
Question.05
To whom would you recommend this class?


I basically recommend it to anyone who wants to start building a solid understanding of the principles of background concept art. For students aspiring to work at a game, film, or animation-related company, and those preparing a relevant portfolio, I believe this will serve as an opportunity to upgrade your drawing skills.
Required Programs
This course will use Wacom Intuos and Adobe Photoshop CC. Please purchase and install the latest versions of the programs for an optimized lecture experience.

*These programs and/or materials will not be provided with the lecture.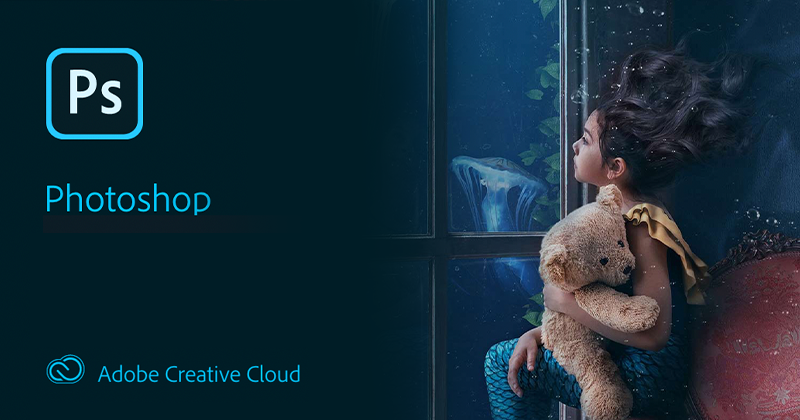 [IMPORTANT NOTICE]

*Please note that the information on this page is subject to change without prior notice.
*Would you like to learn more about our refund policy? Please check here.
*Please check our FAQ for Copyright and Proprietary Rights, User-Generated Content, Security, and Violation information.