[Summersplash]ConceptArtist,Okku_오쿠 Details
Class Intro
Concept Artist, OKKU

How to Create
Trendy Character Art
From a Popular Concept Artist
If you want to draw a character
that attracts attention from a wide audience,
that character requires a solid "concept."
Designing a character without that understanding
will result in artwork which incorporates
meaningless details.

From art fundamentals essential for character
design to planning concepts and settings,
design elements for trendy characters,
and the instructor's unique method of
coloring sophisticated and delicate details!


Content
Length: 21 videos
(22h 09m)
Difficulty: Beginner
Unlimited views

Video Details
Audio: Korean
Subtitles: English

Software Required
Adobe Photoshop CC

Perks
1 Class exercise
11 JPG files
8 PSD files
& more
Popular Videogame
Character Concept Artist
OKKU's Portfolio
OKKU
Concept Artist

Hello, I'm Concept Artist OKKU (Ryunkyeong Oh).
Over the years, I have participated in various videogame projects
and worked on various character art and illustrations
across stylized, Japanese-style, and semi-realistic art styles.

I'm sure we all have a hard time deciding
what to draw, and how to draw it
when we design a character.

Throughout this class,
you will learn how to plan a character's concept,
the overall design process,
and the drawing and coloring techniques
needed for your design. And as you draw
a "fully completed illustration of your character"
in the last section, you will learn advanced techniques
such as lighting and composition.

I prepared this class for people
who never made character art or illustrations
and aspiring artists who are having
a hard time making a portfolio.
You can immediately implement
the fundamentals taught in this class
to create original artwork, so I hope
I can help as many students as possible.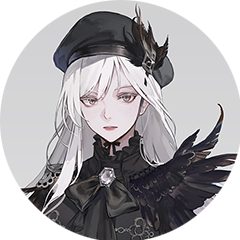 Concept Artist,
OKKU
[Current]
Concept Artist
Recognizable
Projects & Awards
2018-2020 Smilegate "Lost Ark"
2015-2018 Frontline Manager of Netmarble Nexus "Seven Knights"
2011-2012 Enerve

[Other Projects]
Tencent (CrossFire Mobile)
Netease (Eternal City)
NPIXEL (Gran Saga)
Yostar (Azur Lane)
Vespa (Time Defenders)
Nimble Neuron (Black Survival)
Ateam (Three Kingdoms Smash)
Netmarble (Seven Knights)
Kingsoft (Seasun) and others


Twitter
Student Reviews

Reviews and Portfolios
of Actual Students
A Step-by-Step Guide
To Creating Trendy,
Eye-Catching Character Art
Part 1. Essential Art Fundamentals for Character Design

Understand the basic theories you need to know before creating characters
and the characteristics of each genre such as realism, semi-realism, moe style, stylized, and chibi art style.
Simplifying the Human Body

Drawing the Human Body in Different Art Styles

Different Degrees of Stylized Faces
Part 2. Character Design

Complete a stylish character art in the order of
concept planning, drawing, lighting, colors, outfits, accessories, and textures.
How the Character's Concept Affect the Coloring

Drawing Techniques for Widely Used Materials

Part 3. Creating Awakened Form Illustrations

Add effects and details to the character that fits the concept
to create high-quality illustrations

Adding Effects Based on Concept

Layer Techniques and Post-Processing

Finishing the Illustration

*Shown Images are examples to give a better understanding of this class.

Get the A to Zs of Industry-Level Character Design

From "finding references" to "completing a character design" that stands out, experience the basics of character design. Along with industry-ready reference images provided by the instructor, you will learn OKKU's unique tips for gathering references and how to identify trends that appeal to the public and apply them to your character design. In addition, you can create your own character by devising a character concept and settings using a sample character design sheet.

Learn the Step-by-Step Process Behind Game Character Art

Master the workflow of OKKU, a concept artist with a 10 year career who has worked on "Seven Knights," "Azur Lane," and many other popular games. You can learn to work step by step through the process of concept planning, making a draft, designing concept art, and bringing your designs to life with detailed explanations. You will also see the entire process of how concept art and character art get created in the industry from the beginning to the end.

Highlight a Character's Concept With Drawing & Color Choices

Express the characters that you've only imagined in detail and bring them into reality. We'll teach you how to express your design into illustrations, how to apply figure drawing to line art, stylized lighting, and coloring, and immediately start a hands-on exercise and complete a stylish character concept art and illustration.

Class Details
You'll Learn

Concept Planning Through Proper Reference Analysis

You will learn the techniques of selecting and combining good elements while excluding bad elements through reference analysis rather than blindly collecting references and how to plan character concepts based on the collected references.

Different Degrees of
Stylized Art Styles

You will understand different proportions of the human face and body stylization in realism/semi-realism/moe style/stylized/chibi art styles, and learn how "facial" proportions, angles, and expressions change depending on the art genre.

Line Art Techniques to Emphasize Characteristics

Learn the most basic pose drawing methods to effectively reveal the planned concept and how to design metallic weapons and outfits by shaping large silhouettes and adding detailed patterns.

Colors and Textures that Reveal the Character Concept

You will learn how to use colors according to the character's mood like darkness, goddess, noble and warm, and how to express materials that are often used in drawings to depict folds and outfit textures.

Planning an Illustration that Maximizes the Character's Charms

Based on advanced perspective views that draw attention and the understanding of composition, you will devise an illustration based on the character concept art and utilize lighting, layer, and brush techniques to boost the illustration's quality.

Preparing a Portfolio
that Suits Your Needs

Understand the differences between two dream jobs commonly sought after by aspiring artists, "illustrators" and "character artists," and learn how to prepare for each career path, create a portfolio, and how to make popular drawings.

SECTION 01. How to Get The Most Out of The Class

01. Points to Focus on To Get The Most Out of The Class

Overview of Curriculum and Key Goals
Setting up Photoshop for The Class

02. What is a Commercial Illustrator?

What is The Difference Between a Concept Artist and an Illustrator?

SECTION 02. The First Step for Trendy Characters: Planning a Character Concept

03. How to Start Character Concept Design

How do we build up a story and character settings?
The A to Z of finding inspiration and planning a character concept

04. Gather and Analyze References to Boost Trendiness

Finding diverse and trendy references
Planning characters based on the plan

* You will be provided a sample character design sheet

05. Basics of Simplifying the Human Body and Perspective

Simple understanding of the shape of the human body
Applying perspective and angles for drawing

06. Understanding the Different Degrees and Application of Stylization

Learn the differences between chibi style, Japanese style, and semi-realism
Analyzing and applying stylization to develop a unique art style
Various angles and expressions of stylized faces

* You will be provided a JPG image exercise

07. Designing Your Own Trendy and Memorable Character

How to use references to design trendy characters
How to make a character draft based on a large silhouette
Using lines or mass to form shapes

* You will be provided a link to the instructor's Pinterest reference collection

SECTION 03. Planning the Design Based on Character Concepts

08. Drawing the Pose that Fits the Concept

Understand the flow of the human body for attractive gestures

09. Weapon Design to Make Your Character Stand Out

Design eye-catching patterns and stylized metal accessories
Applying the design to weapons

* You will be provided the related PSD resources

10. Smoothing Out the Design

Smoothing out and editing the character art
Developing and finalizing the design
Designing the backside

11. Basics and Practical Application of Light and Color

Understanding the color of light
Understanding light scattering and perspective
Understanding diffuse reflections and specular reflections

12. How Lighting Affects the Mood of the Character

Understanding the light and shadow based on the position of the light source
Learning commonly used lighting directions

13. Depicting Various Textures that Bring Out the Character

Expressing commonly used materials such as metal, jewelry, cloth, leather, fur, etc.
Understanding the folds and frills of clothes
Depicting the texture to make the outfit stand out!
Depicting the decoration with an embossing effect

14. Coloring Based on the Character Concept

Coloring the character to fit the concept
Stylish coloring method to match the character
Use layer effect techniques for quick coloring

15. Post-Processing and Finishing the Character Art

Knowing where you should and shouldn't emphasize

SECTION 04. Creating an Awakened Form Illustration to Show the Character's Hidden Charm

16. Planning an Illustration that will Make Your Character Stand Out 1

Learn more about 1-5 point perspectives and angles
Planning charming poses and perspectives of the character
Adding effects to decorate your character

17. Planning an Illustration that will Make Your Character Stand Out 2

Forming shapes with lines and mass
Smoothing outlines

18. Light and Colors for Eye-Catching Illustrations

Intensity of light at different angles
Light source and stylized light settings based on the concept
Coloring methods suitable to the drawing style

19. Drawing and Finishing the Illustration 1

Drawing systematically and improving the overall quality
Boosting the details
Smoothing out the effects

20. Drawing and Finishing the Illustration 2

Layer techniques and post-processing tips
Adding texture and finishing touches with a mixer brush

SECTION 05. Finishing Words : Sharing My Experiences as a Concept Artist

21. For All Students Who Want to Discover their Unique Art Style

What is a good art style?
How to get prepared for the industry and how to create a portfolio
Advice to aspiring artists

Interview
with Concept Artist OKKU

Question.01

Why Should We Learn How to Design Character Concept Art?



Without an understanding of character concepts and simply focusing on pretty and cool character drawing, you'll make an artwork that's obsessed with meaningless details. On the other hand, if you work with all the elements that express the concept, you can create an appealing and impressive character. Moreover, the importance of character concepts and job opportunities has expanded as many foreign videogames that emphasize unique characteristics have been introduced in our country.

Question.02

Do You Have Any Tips or Insights on Finding Your Own Trendy Elements?



Encountering and analyzing many works is the basics of gaining insight, and collecting references is important for trendy character designs. Analyze the trend, but do not follow it as it is. Take only the good elements and exclude those that are not. In this class, I will share references I collected from 'Pinterest', and I hope you can learn how to collect and use references the right way.

Question.03

What Unique Traits and Efforts Are Needed to Become a Videogame Artist or Illustrator?



Working in a videogame company or as a freelance illustrator may have different requirements. But in the end, they both draw images that attract public attention, so you have to be able to draw unique illustrations that can stand out among many drawings. You should build basic drawing skills and use them as a cornerstone to find designs that fit your needs, and you must constantly study what the current trend is in the illustration industry.

Required Programs

This course will be conducted with Adobe Photoshop CC, so please purchase and install the latest version of the program on your own for better learning.

*These programs and/or materials will not be provided with the lecture.

※ Remarks
- It is recommended to use versions higher than Adobe Photoshop CC.
- Versions below Adobe Photoshop CC may not support the 'Paint Symmetry feature(brush feature that allows to paint symmetrical strokes)', but you can still follow the class.
- If you are using Clip Studio Paint, you will not have the 'Layer Style feature', but you can still follow the class.
- If you are using Procreate, you may find difficulties in following detailed drawing instructions.

Recommended Classes
Like this class?
Then check these out!

[IMPORTANT NOTICE]

*Please note that the information on this page is subject to change without prior notice.
*Would you like to learn more about our refund policy? Please check here.
*Please check our FAQ for Copyright and Proprietary Rights, User-Generated Content, Security, and Violation information.