ConceptArtist,HyoungtaekNam_남형택 Details
Class Intro
Realistic Character Design


"Once you pick up realistic drawing,
you can easily apply it to creating
lifelike characters and stylish drawings."

Everything you need to know about
"Realistic Drawing" and the preferences
of the Triple-A video game industry!

Create original, lifelike characters
with drawing and storytelling insights
from "The Last of Us" and "Uncharted"
Main Concept Artist, Hyoungtaek Nam.

Content
Length: 19 videos
(21h 48m)
Difficulty: Intermediate
Unlimited views

Video Details
Audio: Korean
Subtitles: English

Software Required
Adobe Photoshop CC

Perks
6 design exercises
15 PSD files
7 JPG files
+ 1 book material list
AAA Game Studio Naughty Dog's
Concept Artist, Illustrator
Hyoungtaek Nam's Profile & Portfolio
Hyoungtaek Nam
Concept Artist

Hi, I'm Concept Artist Hyoungtaek Nam.

While working at Triple-A Game Studio
Naughty Dog in the US,
I participated in creating concept art
for Uncharted and The Last of Us—the most
Game Of The Year winning game of 2013.
I've also worked on numerous
international projects,
original comics, and more.

As many game studios continue to focus
on delivering qualities of Realism,
concept art based on realistic drawings
and storytelling will continue to advance.

I want to share the knowledge
I've gained through field experience,
to help you develop essential skills
and improve your portfolio
with realistic character concept art design.

I'll guide you through the step-by-step process
of creating a single character:
from drawing techniques for realistic expressions,
narrative costume designs
that fit character concepts
to three-dimensional storytelling insights.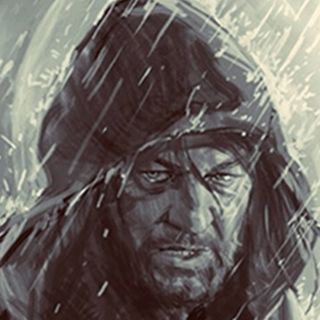 Concept Artist,
Hyoungtaek Nam
[Current]
Senior Character Concept Artist at Naughty Dog

[Former]
Concept Artist at Nihilistic Software
Perpetual Entertainment, Concept Artist
Recognizable
Projects & Awards
[Projects]
The Last of Us: Part 2
The Last of Us
The Last of Us: Left Behind
Uncharted 2 - 4
Unannounced Fantasy Title
Star Trek Online

[Other]
Stranger Comics
Applibot
The Ayzenberg Group
Eboncourt Entertainment
Third Degree Games


ArtStation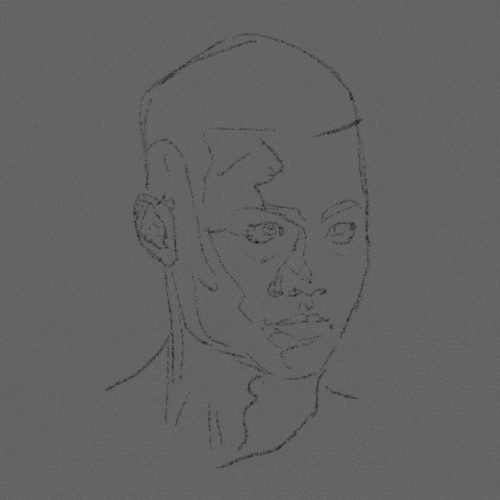 Head Sketch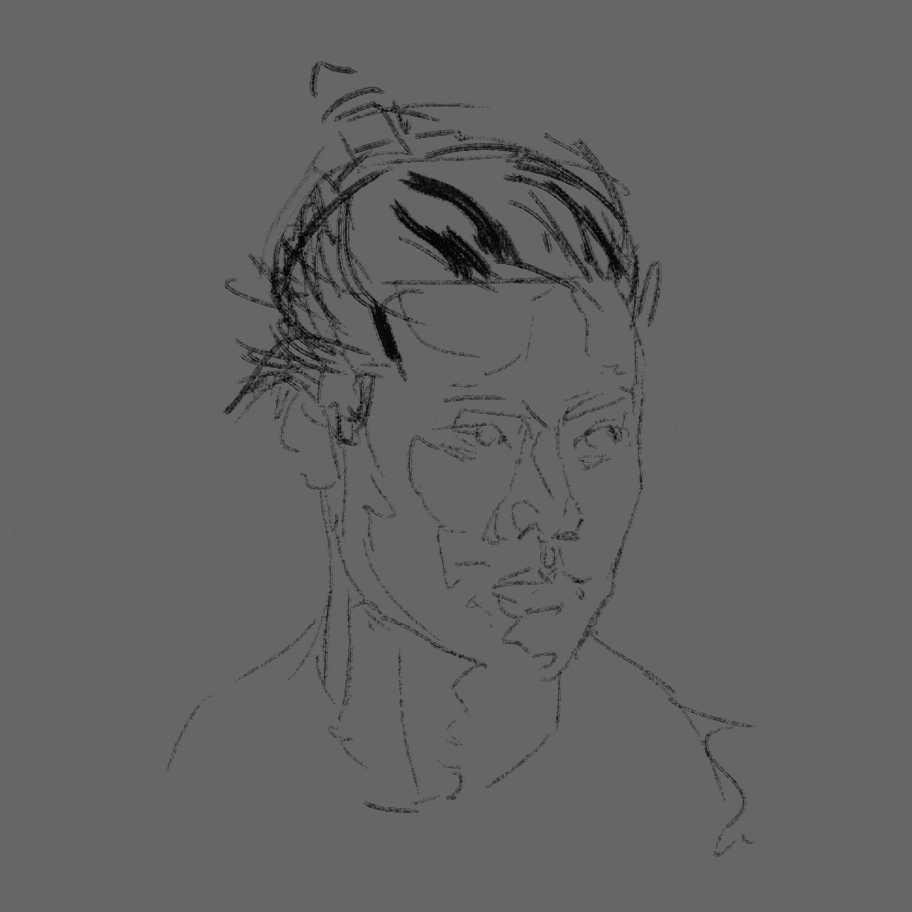 Black & White Sketch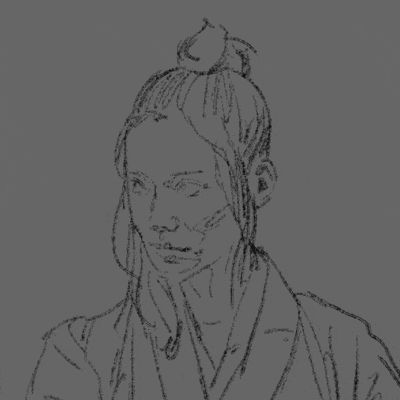 Color Sketch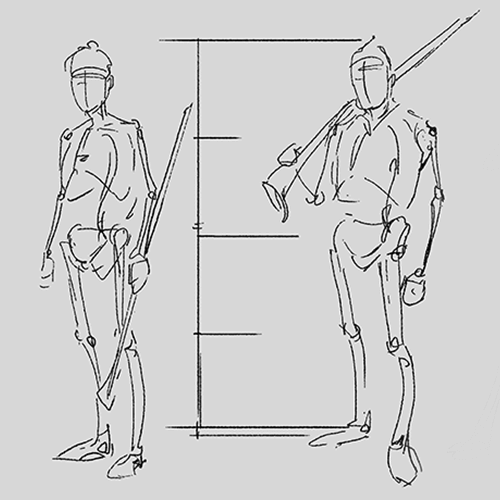 Body Sketch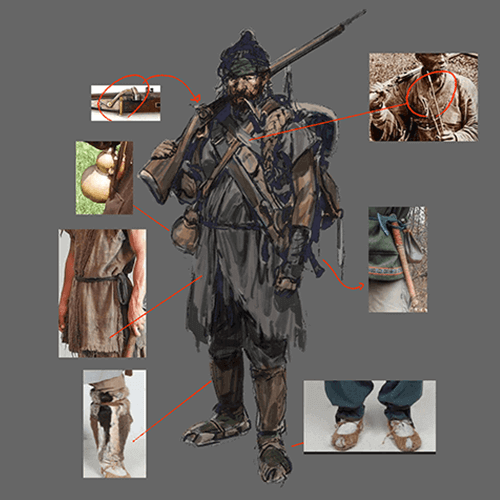 Creating a Concrete Concept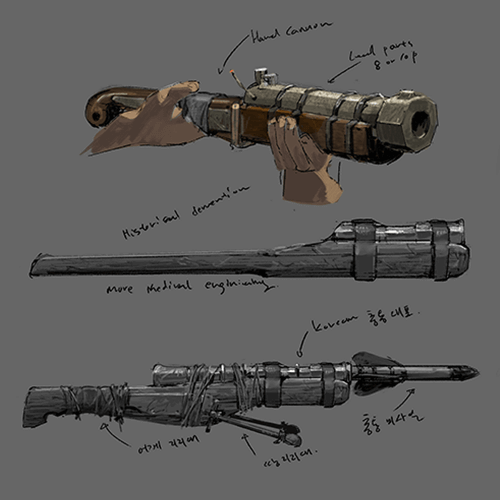 Deciding Character Props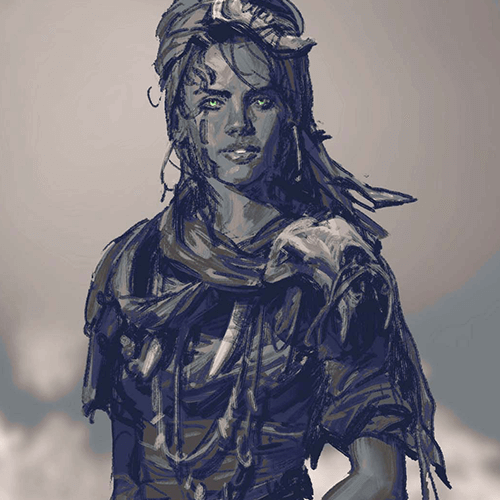 Principles of Clothing Structure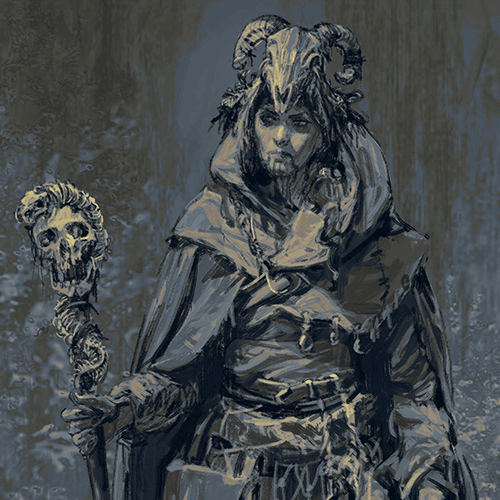 Full-Body Character Design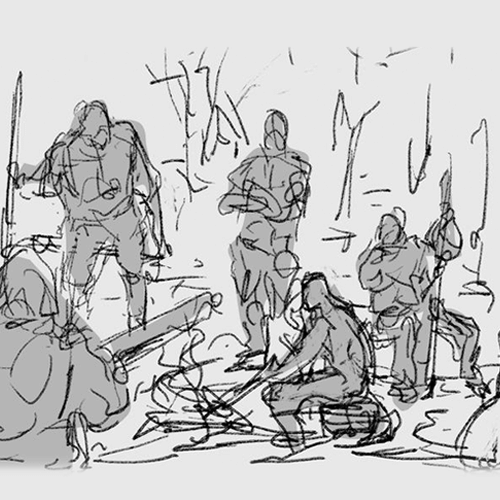 Expressing Character and Background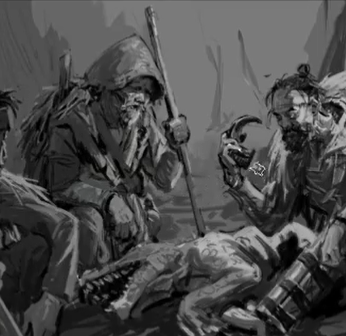 Black & White Key Art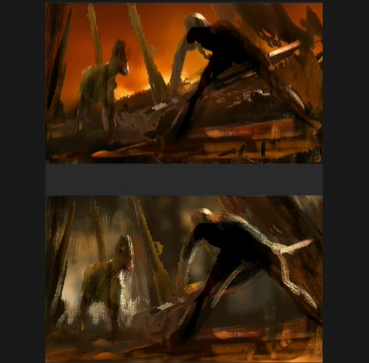 Color Key Art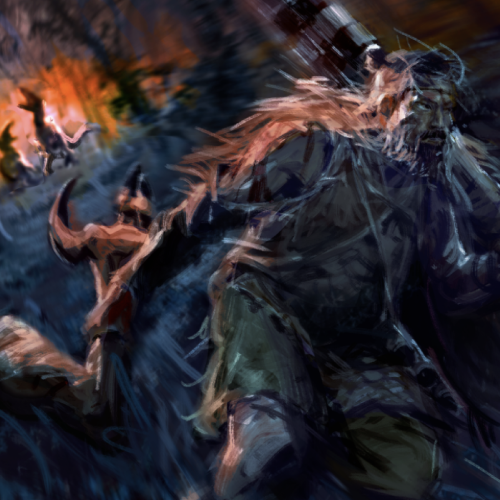 Finalized Color Key Art
Realistic Drawing Skills for Creating Lifelike Characters
Learn to express realism in your concept art through bust sketches and color training,
and get a closer look at the principle design methods of creating clothing & props for characters.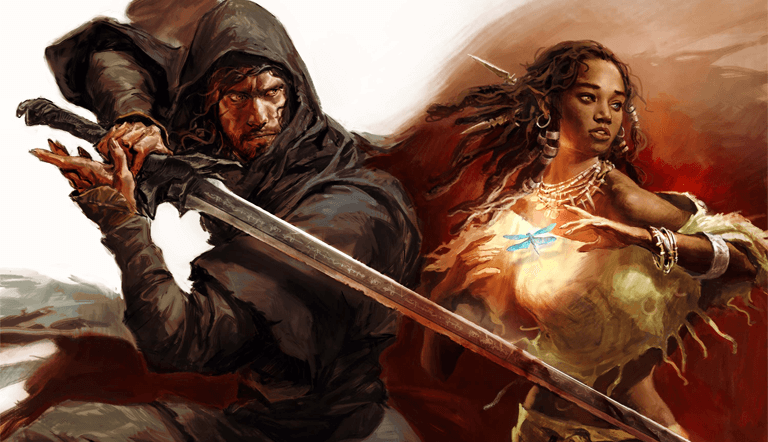 Creating Three-Dimensional Characters Through Storytelling
Based on storytelling insights, learn to create three-dimensional characters with a clear concept and story utilizing details such as facial expressions, gestures, and backgrounds.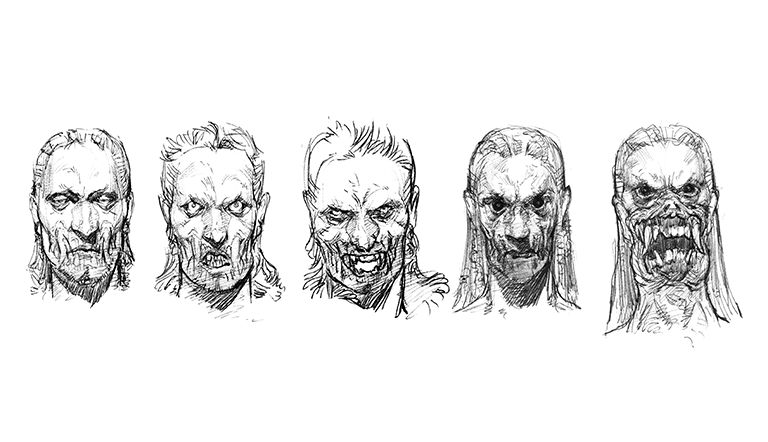 Realistic Drawing Skills for Creating Lifelike Characters
Hyoungtaek Nam provides PSD files for effective learning and essential portfolio creation insights for prospective concept artists based on his over 10 years of experience at Naughty Dog.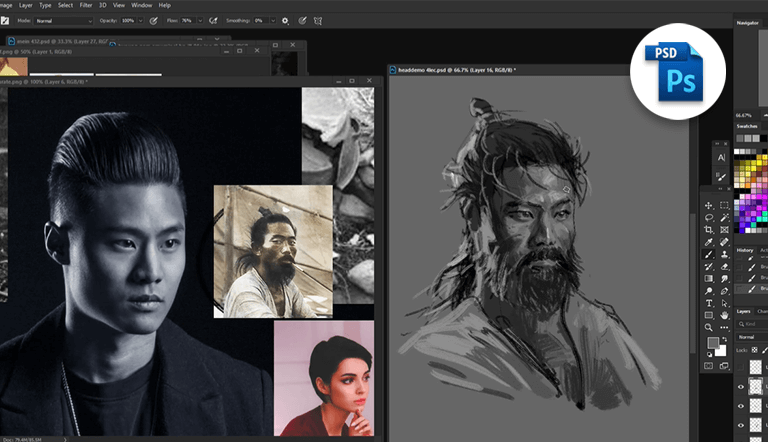 Class Details
You'll Learn


Understanding Realism-Based Drawings

Learn to create moodboards, tips on setting up tools, idea note usage, and the essentials to creating realistic characters.

Sketch Training to Express Specific Character Concepts

Draw bust sketches for characters using various boxes, diagonal lines, marks, etc., which are the basics of realism drawing, and learn shading and lighting skills

Creating Rich Expressions Through Coloring

Add life to characters with direct & glazing coloring techniques.
Understanding the Principles of Costume Structure & Design

Understand the structure of realistic clothing and express details on materials by adding texture and wrinkles.

Understanding Key Art and the Creation Process

Grasp the importance of realistic composition and theory application. Then use guidelines to arrange a character and background.

Learn the day-to-day work process and training techniques of Concept Artists, the company hiring process, composing portfolio pieces, and interview tips.
Unlimited Access
Best Price
Buy now, get unlimited access.
(자동 구성) 가격이 인상됩니다.
This special offer ends soon.
Buy now and save!
SECTION 01. Understanding Drawings Based on Realism
01. Instructor & Class Introduction
Instructor & class introduction
Concept illustration & design: Definition and fundamentals
Explaining character concept design role in game creation
The necessity for realistic character creation in the game industry
02. Tool Settings for Realistic Depictions
Making moodboards and introducing essential tools for creating realistic characters
Preliminary sketch tool setup tips
Different lines from basic brush tools
03. Employing Idea Notes for Precise Concept Development
Introducing idea sketch notes
How to use idea sketch notes
Actual industry process for delivering precise concepts to clients
SECTION 02. Sketching a Black & White Bust
04. Black & White Bust Sketch Using Moodboards and Sketch Notes (1)
Various approaches to drawing realistic character heads
Box approach
Image reference boards & diagonal line approach
Grouping lines of shadow & light and using geometric shape guidelines
Flipping the Subject

- Understanding basic Form Reading & Lighting Structure
- Understanding simple light & shadows with spheres
05. Design Variation Setup for Black & White Bust Sketch (2)
Collecting facial expression references and applying them to a sketch
Character personality and concept depictions through lighting
SECTION 03. Coloring Busts
06. Character Bust Coloring Technique
Introducing direct coloring technique
Glazing color technique
SECTION 04. Costume Designs that Highlight Character Concepts
07. Costume Design that Embodies the Concept
Understanding the process of creating character costumes that fits the story
Full-body character sketches: Costume references (1)
Importance and logic behind character poses
The Proposition: Tips on Building Bone Structures
08. Perfecting Costumes
Full-body character sketches: Costume references (2)
Understanding the design aspect of character costume creation
Pros & cons of a rough silhouette sketch
Understanding the principles of clothing structure
09. Adding a Character Specific Background
Full-body character sketches using costume references (3)
Capturing line and plane details
Process behind creating a presentation background for a character (Framing)
Background texture creation process
Tips on creating shadows for figures
10. Finishing Details for Character Concepts
Character prop design
Character hand gesture design
SECTION 05. Creating Black&White Key Art
11. Game Concepts Displayed Through Key Art
Introducing the production process of key art for games
The importance and application of realistic composition based on Key Art character and background
12. Sketching Black & White Key Art (1)
Framing according to camera ratio & lens
Thumbnail sketch
Positioning character and background through perspective guidelines
13. Sketching Black & White Key Art (2)
Storytelling using sub-characters
Understanding compositional flow
Explaining character story with background objects
SECTION 06. Coloring Black & White Key Art
14. Key Art Coloring Using Color Swatches (1)
Creating a gradiation color palette and thumbnail
Color combinations to create realistic expressions
Creating backgrounds with existing photo references
15. Key Art Character Direct Coloring Technique (2)
Various direct coloring techniques for characters
Different types of damage on costumes for realistic characters
Indicating character story through details in the costume
16. Finishing off Key Art Coloring (3)
Finalizing color with filtering
Tips on using curve & hue tool
Processing texture through an alpha map
SECTION 07. The Job of a Concept Artist
17. Work Process After Completing Concept Design
Importance of creating a "call out sheet"
Painting over
Solving 3D character issues
18. Skill Enhancing Training Techniques
Training with various drawing exercises
Pros & cons of sketching, croquis, etc., training techniques
19. Skills and Competencies Needed to Enter a Internationally Recognized Game Studio
Conventional hiring process
Tips for creating your portfolio
Interview tips
Interview
with Concept Artist Hyoungtaek Nam


Question.01
What do you focus on when designing character concepts?


I like to focus on the costumes as they play a significant role in the visual aspect of portraying a character's story. I plan to go over theories that people tend to miss, such as clothing and how to develop a good design.
Question.02
What are your strengths
as a Concept Artist?


Creating characters with a compelling background story is my biggest strength. A story alone is not visible to the naked eye, so it's vital to develop the story by creating context for every visible aspect.
Question.03
What's the difference between
Realism and Photo-Realism?


Similar to photo-realistic drawings, the artwork needs to feel real, but more than that, it needs to maintain that realistic aspect in the character's clothes or accessories. It's important to keep the standard to "Would it exist?" rather than "Would it look cool?". Throughout this class, we will cover insights to help maintain that standard.
Question.04
What's a distinctive trait
in your drawing?


I can create variations to fit each client's request. Knowing the foundation of drawing is essential to storytelling, and with this class, I will teach you key aspects of drawing and working efficiently.
Question.05
Do you have any special tips
when it comes to portfolios?


Most American Triple-A (AAA) game studios work based on realism. Therefore, gaining realistic drawing skills is first and foremost. When creating a portfolio it's important to show your personal taste through your art, as it will set the path of your creations after getting into a studio.
Required Programs
This course will use Adobe Photoshop CC. Please purchase and install the latest versions of these programs.

* All programs and requirements will not be provided as part of the class.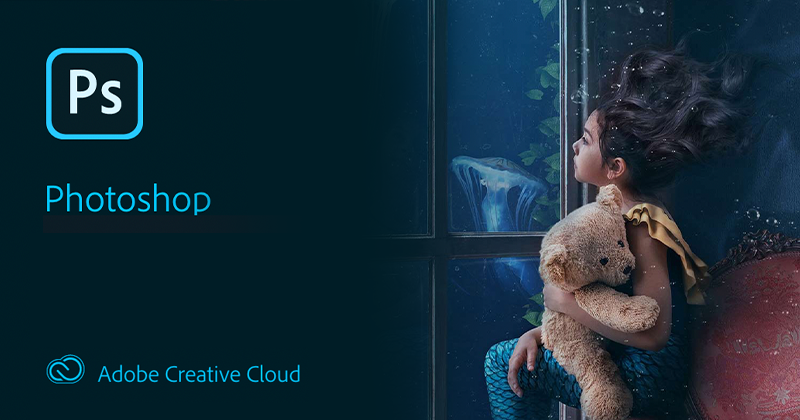 [IMPORTANT NOTICE]

*Please note that the information on this page is subject to change without prior notice.
*Would you like to learn more about our refund policy? Please check here.
*Please check our FAQ for Copyright and Proprietary Rights, User-Generated Content, Security, and Violation information.