[Summersplash]ConceptArtist,KennYap Details
Build a robust visual library of mechanical parts
to illustrate detailed cyberpunk mechs.

Are you ready to expand your creativity
by entering the world of mech illustration?

Learn the differences between the basic anatomy
of humans vs. mechs, then find out how to implement
mech-specific design elements through
silhouette, shape, storytelling details, and more.

Content
Length: 23videos
(Duration)
Difficulty: Basic
Unlimited views

Video Details
Audio: English
Subtitles: English

Software Required
Photoshop (Min.CS5)
PureRef

Perks
TBD
Expert Concept Artist
Kenn Yap's Profile & Portfolio
Kenn Yap
Concept Artist

Hi, my name is Kenn Yap.
I am a Concept Artist and Art Director
based in Malaysia. I work as a Mechanical
and Environment Concept Artist
at Sun Creature Studio.
I am also known as Chroma Moma on Youtube.

I am a huge nerd, and I love robots.
I grew up on classic sci-fi anime such as Akira,
Ghost in the Shell, and Mobile Suit Gundam.
They have influenced me
to become the artist I am today.
My goal for this class is to share
this fascinating mechs world with other artists.

During this class, you will learn
how to generate ideas and learn
the basics of a mech, such as proportion,
anatomy, forms, and more.
You will also refine your line drawing skills
to bring out the best in your mech design.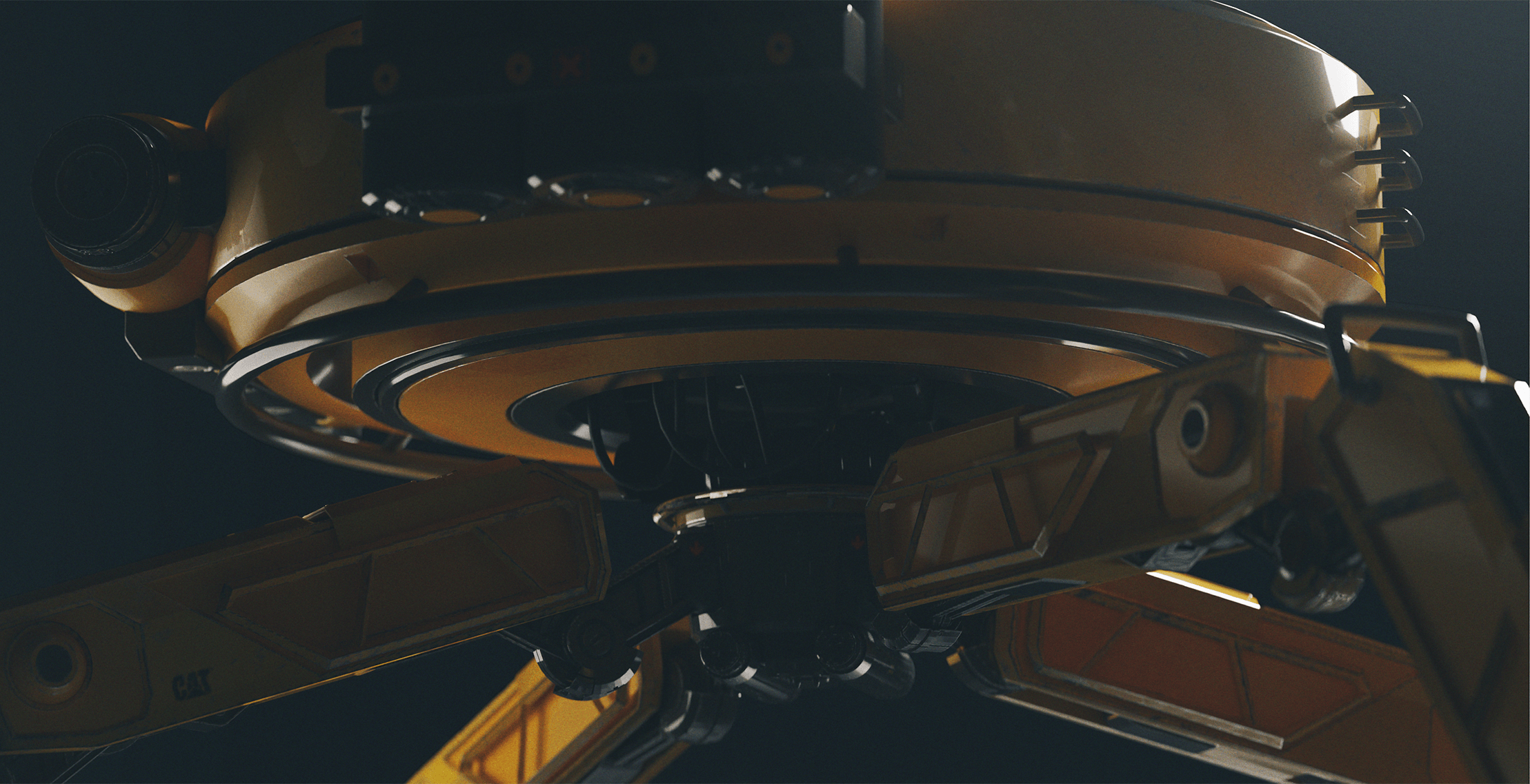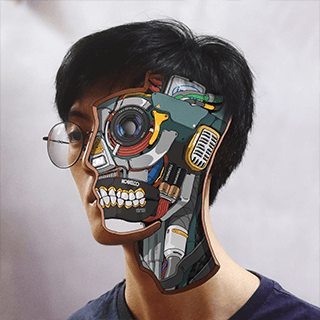 Concept Artist
Kenn Yap
[Current]
Mechanical and Environment Designer at Sun Creature Studio
Recognizable
Projects & Awards
[Experience]
Art Director at Sun Creature

[YouTube Channel]
Chroma Moma


Youtube
*These are sample images for better understanding.
Tell Your Story
Through Visual Design
Go beyond just making simple, surface-level designs. By the end of this class you will understand how to come up with ideas that are interesting, eye-catching, and help convey your story to the viewer.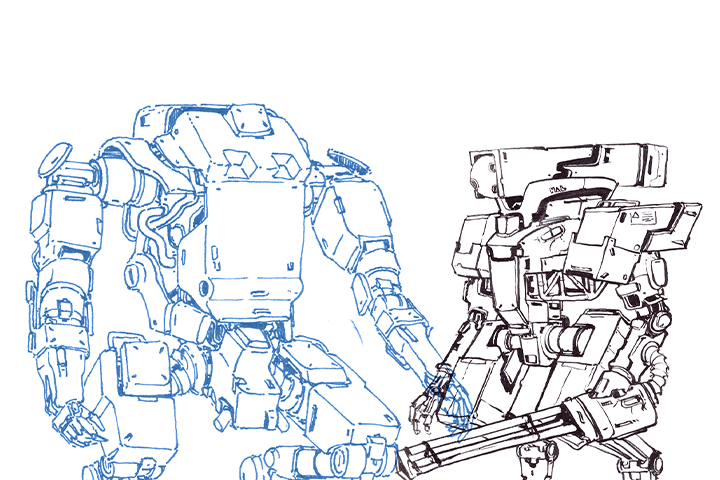 Uncover Proportion and
Shape Design Insights
Get the skills and insights you need to break away from commonly used shapes and proportions, so you can start creating a design language that is unique to you.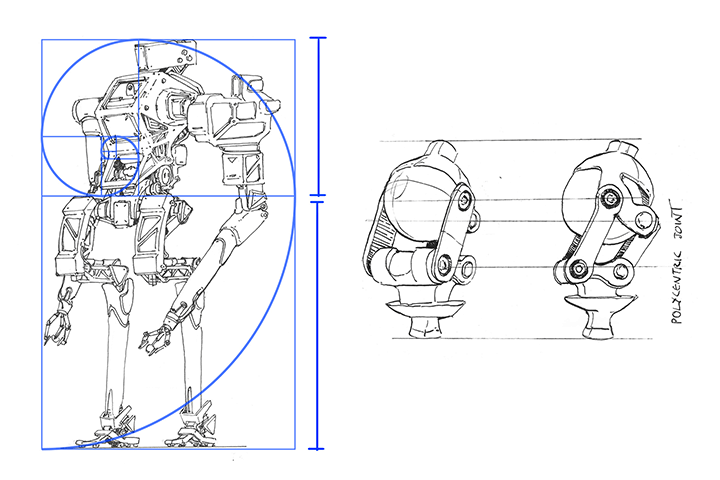 Create Believable
Mechanical Designs
Artists must persuade the audience with details that their design is plausible. Observe from reality. Learn what makes a mech realistic and believable by observing from life!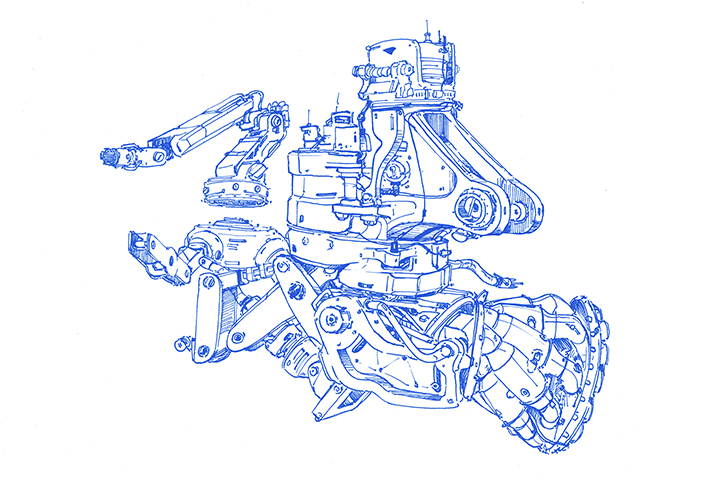 Class Details
You'll Learn
Methods to Generate
Ideas Fast

A good design starts with a good idea. Learn about some of the methods used by artists in the industry to generate ideas and jumpstart the design process.

Proportions and Basic Anatomy
of a Human and Mech

The basis of all mechs starts with the body. Learn the basics of human anatomy and how to manipulate them into a mech framework.

Mech Specific Design Elements
and Languages

Learn how to use Deformation for each object through good examples and how to exaggerate and omit basic perspectives to express real objects cutely.
Silhouette and Shape Design

Discover techniques for creating dynamic silhouettes and shapes to add to your visual library.

Storytelling Through Details

Learn how to use details to turn an otherwise bland design into one that's both rich and compelling.

Make your line art come to life by creatively using techniques such as line weight, shading, and rhythm.
*These are example images for better understanding.
Unlimited Access
Best Price
Buy now, get unlimited access.
(자동 구성) 가격이 인상됩니다.
This special offer ends soon.
Buy now and save!
1. Orientation
Introducing your instructor
What you will learn
Helpful websites and software programs
SECTION 02. Conceptualization
2. Finding Ideas for Mech Design
Learning ideation techniques (e.g mindmapping)
Storytelling through visual design
3. Writing a Brief
How to write a brief for yourself
Finding references
SECTION 03. Draw a Cute Background
4. Skeleton Structure
Overview of skeletal structure
Drawing stick figures of human skeletons
5. Proportions
Basic human proportion measurments
Using human proportions to create mechs
6. Movement (Joints & Muscles)
Understanding a body's range of motion
Understanding a joint's axis of rotation
SECTION 04. Mechanical Anatomy
7. Mechanical Equivalent of Human Anatomy
Converting organic parts to mechanical components
Making your design feel believable
8. Clearance and Collision
Imagining mechanical movement
Making sure parts don't collide during movement
SECTION 05. Building Forms
9. Thumbnailing
Transforming your brief into a thumbnail
Creating quick variations based on your brief
10. Primary Form
Using basic shapes to create the big picture
Arrange big shapes to create an interesting silhouette
11. Secondary Form
Modifying big shapes to create interesting forms
Examples of secondary form
12. Tertiary Form
Modifying secondary shapes
Creating more granular detail with tertiary form
SECTION 06. Combining Human & Mech
13. Human to Mech
Overview of some body parts
Transforming body parts into their mechanical equivalent
14. Basics of Drawing Attractive Paintings: Create an Artwork with a Story
Tips for creating work that tells a story
Understanding Content & Visual Approach
Add emotional aspects
15. Line Weight and Quality
Photoshop brushes for line art
Implying weight and lighting through line width
16. Selling Scale
Details to add to sell scale
Applying different line widths for scale
17. Density of Detail
Distribution of details in design
Creating a pleasing design
18. Basic Color Theory
Distribute color using the golden ratio
Choosing your colors
19. Making Color Interesting
Shift colors to imply complexity
Material indication
20. Basic Lighting & Shadow
Overview of basic lighting & shadows
Applying flat shadows to mech
21. Adding Texture
Adding texture
Using "wear" and "tear" to cultivate interest
SECTION 09. Misc. Application of Techniques
22. Applying Techniques to Non-humanoids
What is a non-humanoid?
Examples of how techniques are applied to non-human structures
23. Final Thoughts
Wrapping up the lesson
**The release date of this class, curriculum images, and associated content can be changed without prior notice.
Interview
with Concept Artist, Kenn Yap


Question.01
Is there a specific reason why you chose this specific topic/themes?


Mechs have always been a passion of mine. I've been studying and drawing them for many years and over the years, I have refined my craft to the point where I am confident that I can share what I've learned with you. I am very happy to get the chance to share my passion with other people. This class goes into the minutiae of mechanical designs. I talk about the specifics of mechs and sci-fi drawing down to the smallest of details. With my experience in the industry, I will give you an in-depth look into what makes a design attractive to viewers and art directors alike.
Question.02
Could you please share how you started your journey in the industry?


I started off my career as a concept artist by working on a live-action film in 2015. From there I expanded my skills to become a jack of all trades, working as an art director in the E-sports industry, and for hotels as an interior designer. Through this diverse range of experiences, I have learned not only different techniques but also additional ways of thinking about creative work that has led me further down the path of hollistic design.
Question.03
Please Share Your Thoughts on the Job Market of the Industry


Now more than ever, the job market has become more accessible: whether it be access to education via online platforms such as Coloso, or access to job opportunities via remote work, it has become easier to land a role in the industry. As long as you have a good body of work and are putting it out there on the Internet, opportunities will come to you. Moving forward, it will be incredibly important to constantly improve and stay up to date with the competition to remain relevant in the job market.
Question.04
What are "go-to" or "must-have" tools in your industry, and why?


Anyone can draw perspective perfectly, or render a realistic drawing. What sets an artist apart is their ability to come up with good ideas. The internet is filled with many beautiful works of art but the ones that stick with us are always the ones with a good concept and a good story. That is how we stand out from the crowd. That is a key skill that can be developed and is not often mentioned when artists are looking for ways to improve.
Required Programs
This course will use Photoshop (Minimum CS5) Please purchase and install these program(s) for an optimized lecture experience.

*These programs and/or materials will not be provided with the lecture.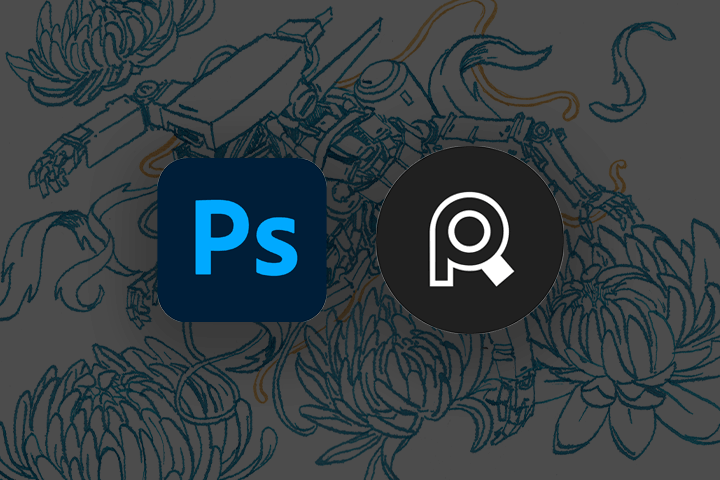 Recommended Classes
Like this class?
Then check these out!
[IMPORTANT NOTICE]

*Please note that the information on this page is subject to change without prior notice.
*Would you like to learn more about our refund policy? Please check here.
*Please check our FAQ for Copyright and Proprietary Rights, User-Generated Content, Security, and Violation information.