ConceptArtist,JayKim_제이킴 Details
Class Intro
Concept Artist, Jay Kim

Did you know there's a special rule
used to create shapes
that are considered pretty or cute?
If you're having a hard time trying to figure out
deformation and color composition,
this class will provide the skills you'll need
to create materials such as wood, stone,
grass, fire, and more; while helping you understand
how to configure deformation and color layouts,
so you can create a charming story.

Content
Length: 23videos
(Duration)
Difficulty: Basic
Unlimited views

Video Details
Audio: Korean
Subtitles: English

Software Required
Adobe Photoshop CC

Perks
JPG(PNG) & PSD(PSB) files
1 Brush file (Data Reference)
Class Exercises
Expert Concept Artist
Jay Kim's Profile & Portfolio
※ This portfolio includes fan art.
Jay Kim
Concept Artist

Hello, I'm Daejin Kim, a background Concept Artist
working under the pseudonym Jay Kim.

I studied for many years to create
my own unique paintings,
since I have always admired artists
whose work has its own special charm.

This curriculum is based on my experiences
and focuses on helping solve the problems
that many students struggle with.

Not only will I be sharing tips for
illustrating stylized backgrounds
but I will also help you create artwork
using your favorite drawing style
in a way that tells your story.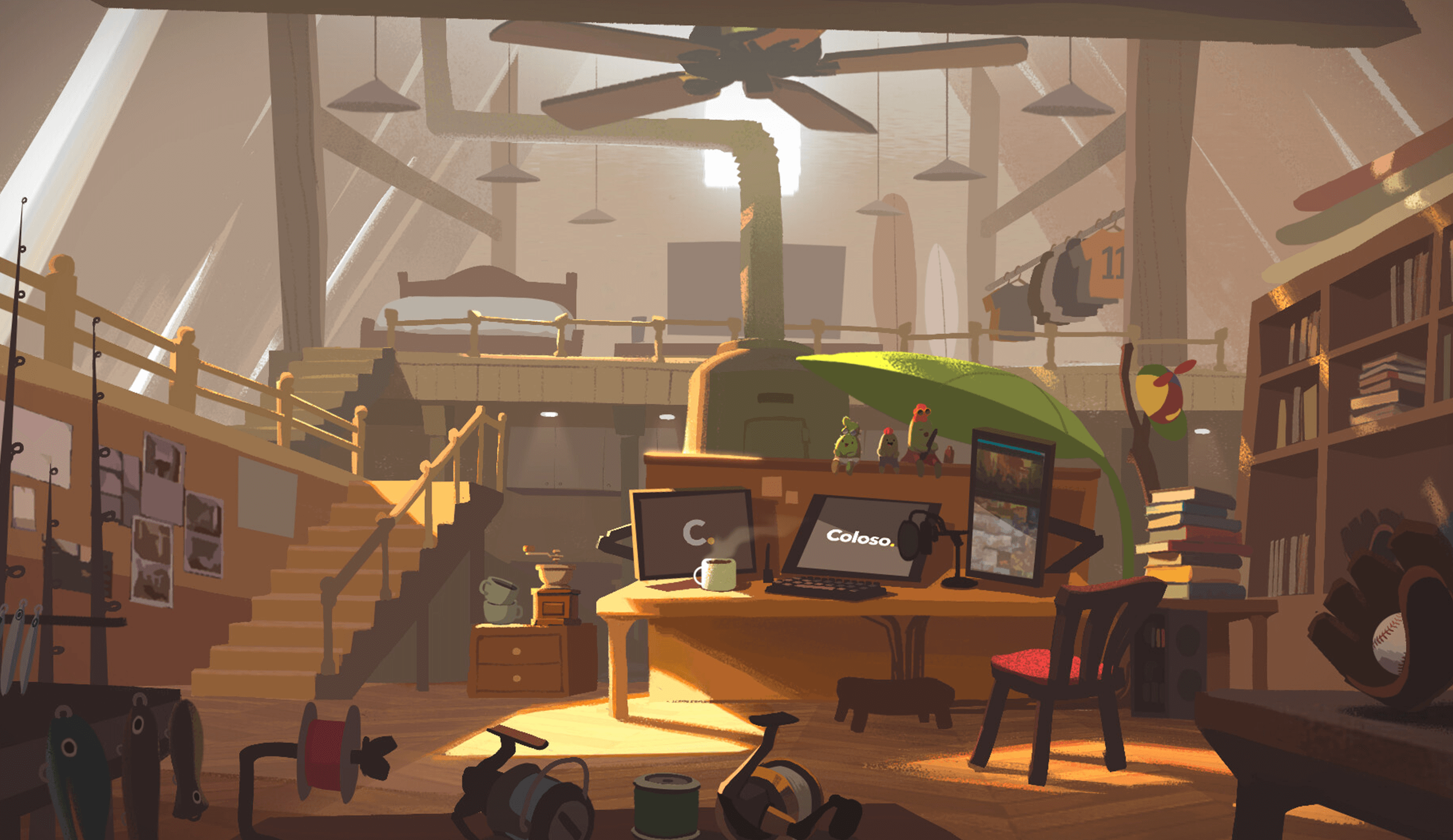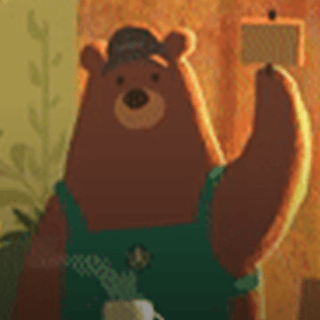 Concept Artist
Jay Kim
[Current]
Art Director at DEVSISTERS
Recognizable
Projects & Awards
[Former]
NEOPLE Dungeon & Fighters
NEOPLE OVERKILL
NEXON MapleStory2

Worked on multiple overseas projects including
Supercell - Everdale
Dreamworks - A new unreleased project
IGG & Century games


ArtStation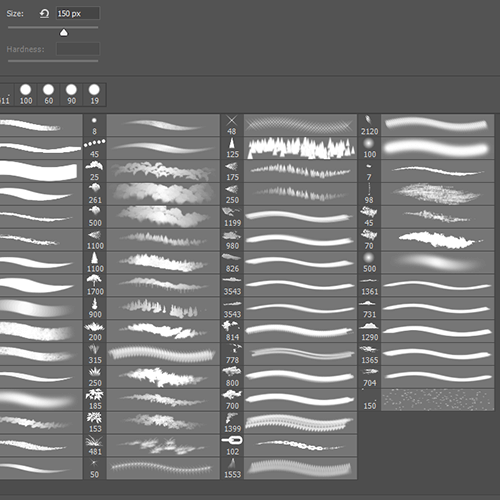 Photoshop Shortcut Settings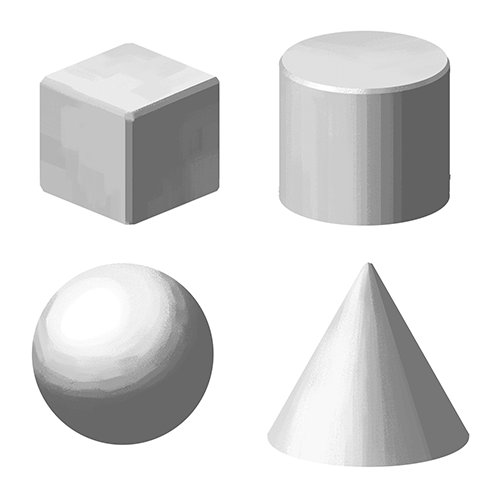 Basic Shapes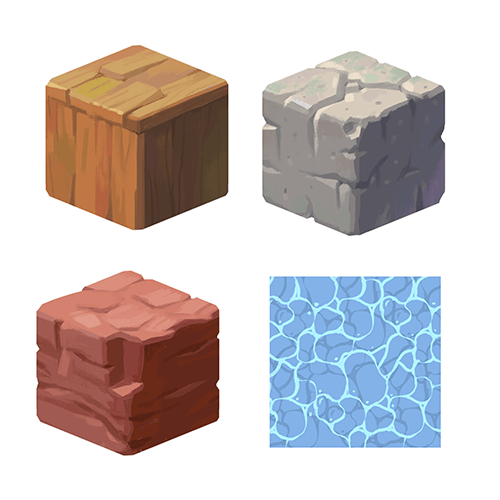 Material Description 1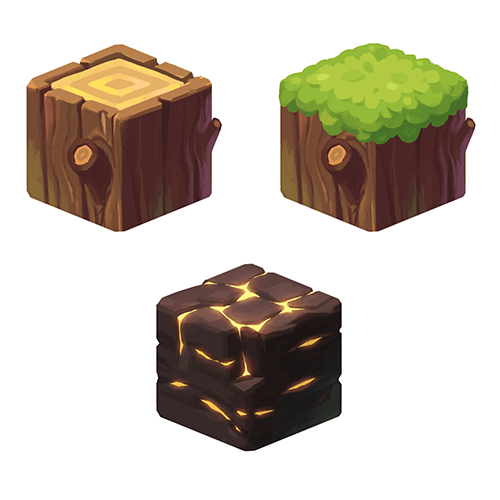 Material Description 2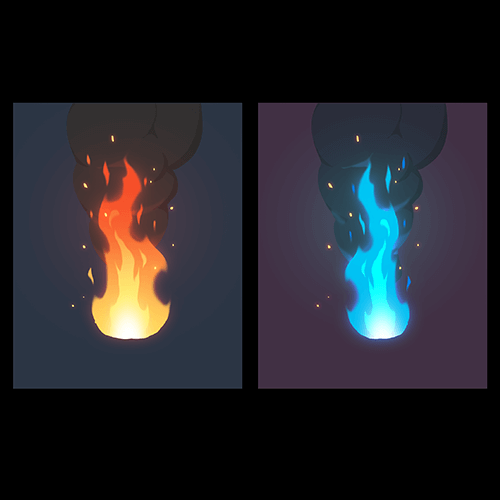 Fire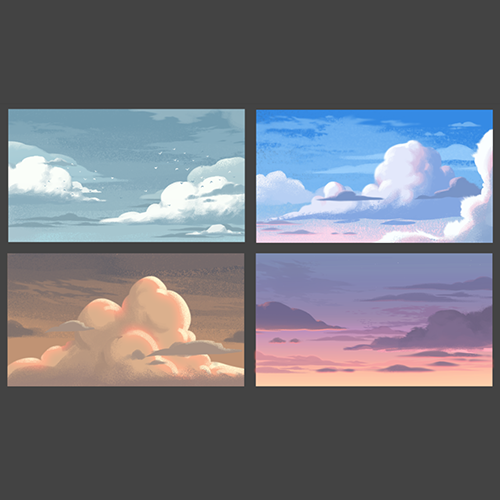 Sky

Silhouette Drawing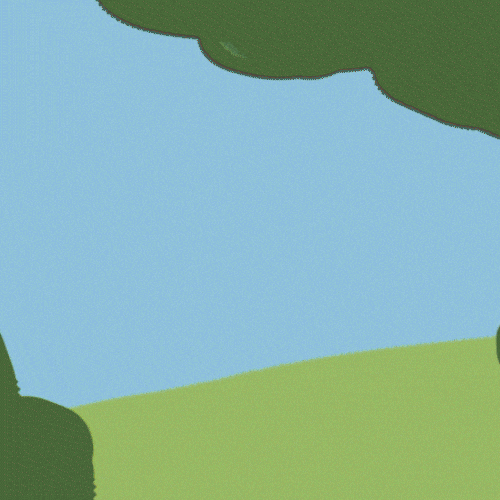 Color Sketch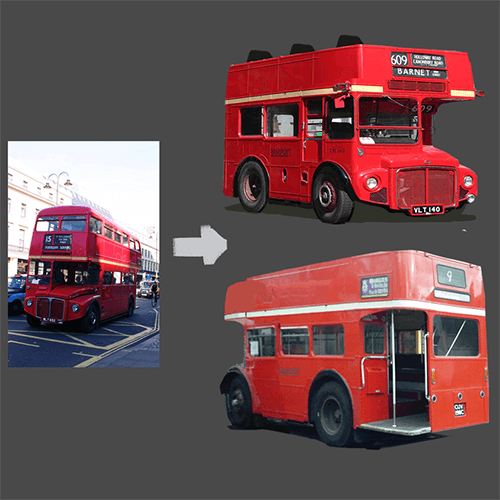 Shape Deformation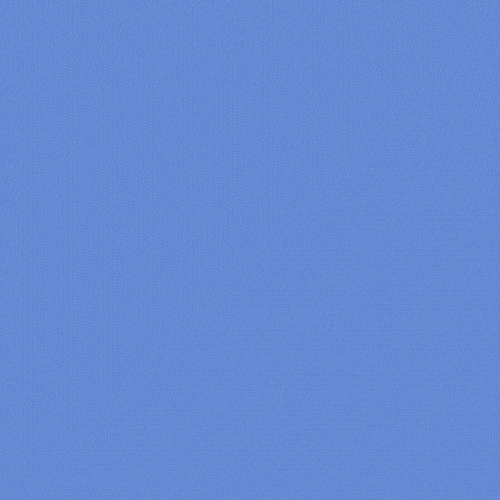 Stylish Color Selection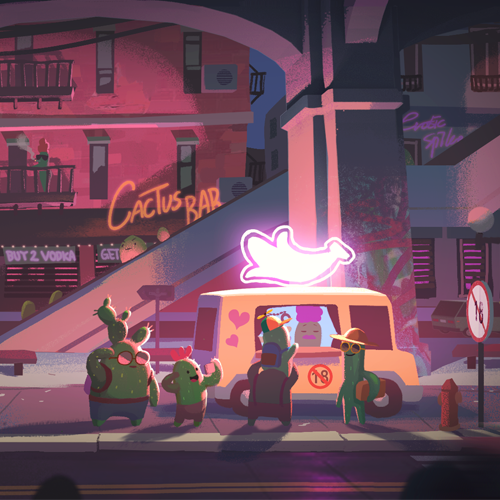 Final Background Illustration 1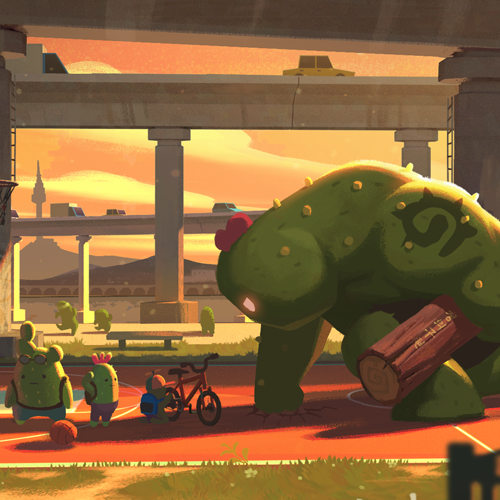 Final Background Illustration 2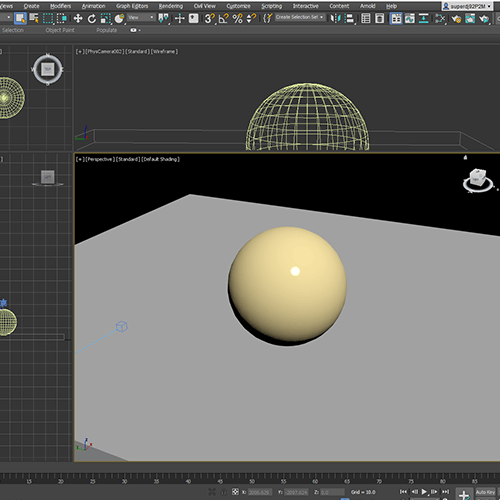 3ds Max Basic Functions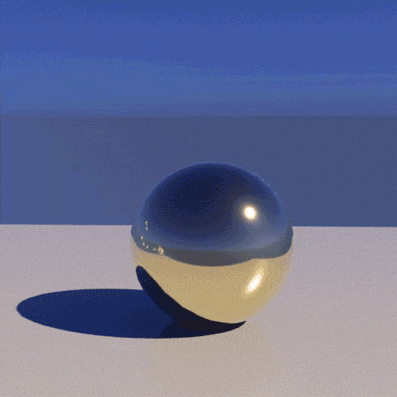 Material Settings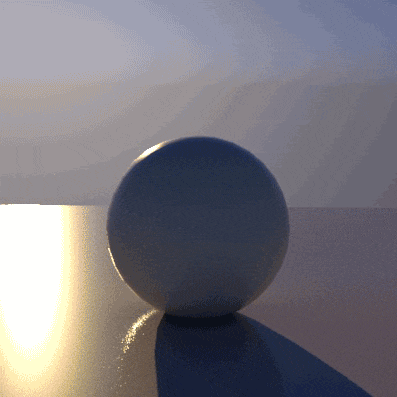 Rendering Practice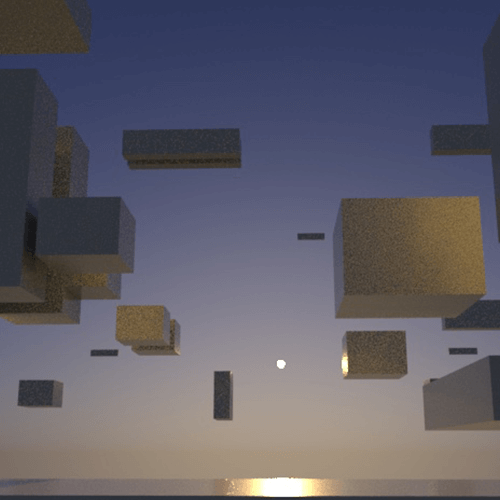 3D Render Examples
*These are sample images for better understanding.
The Beginners Guide to Stylized Background Illustrations
Discover a step-by-step process perfect for strengthening the basics of stylized background drawing for beginners: from basic graphic coloring and contrast methods to describing materials suitable for different environments.

Efficient Drawing Focused on Colors Instead of Lines
Learn various methods of drawing with a focus on color, using the Lasso Tool, Layer Mask, and color sketch, and how to organize color palettes, as well as understand and apply good color materials.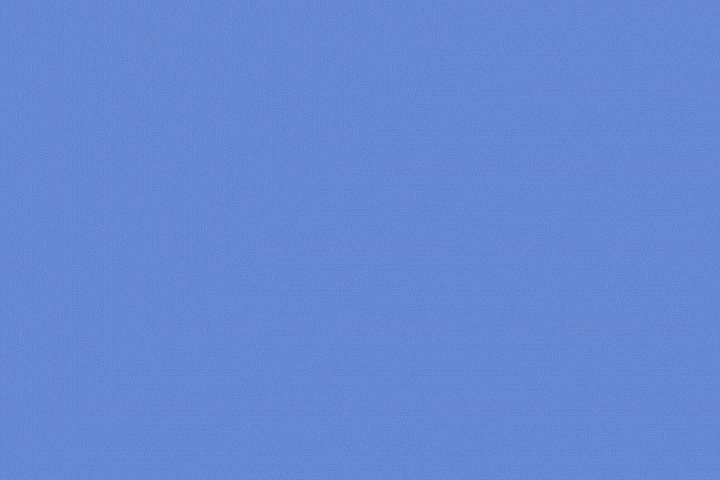 Get Sample Files & Exercises to Practice Your Skills
You'll get access to files such as brushes used by professional concept artist Jay Kim, hexahedron material description files, and 3ds Max files with complete render setups.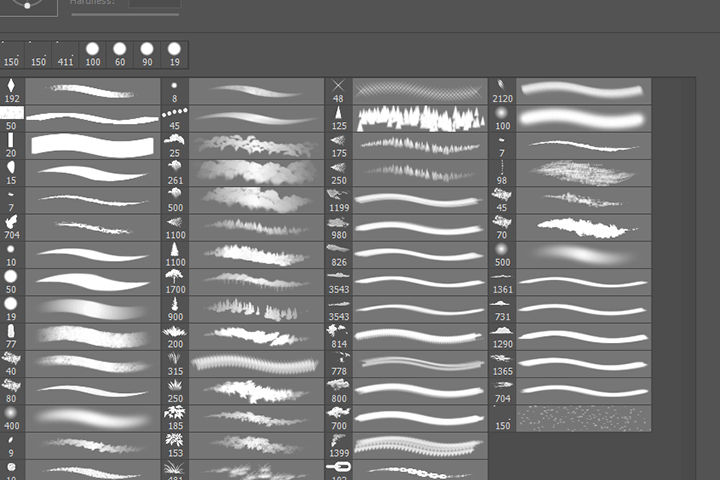 Class Details
You'll Learn
Laying the Groundwork for Stylized Background Illustrations

Learn about frequently used photoshop functions, setting shortcuts, using brushes, drawing basic shapes, and coloring natural objects with materials such as wood, stone, glue, and fire

Learn Various Ways to Draw with Colors, Such as Silhouettes and Color Sketches

Learn how to draw silhouettes using Lasso tools and layer masks, and color sketch know-how to draw illustrations only with colors without contrast.

Understanding the Principle of Deformation by Applying the Basic Perspective

Learn how to use Deformation for each object through good examples and how to exaggerate and omit basic perspectives to express real objects cutely.
Get Tips & Know- Hows to Color in a Stylish Way Using Contrast

Learn how to avoid being tacky or murky in color, and learn how to color uniquely with clear and bright colors shown in stylized styles, and enrich the color through complementary color contrast methods that make the color look prettier.

Worldbuilding and
Storytelling in Paintings

Understand the advantages of worldbuilding, and apply worldbuilding to your work that can lead the story around a specific character to compose an attractive and well-structured portfolio.

Learn Basic Features of 3ds Max That Are Efficient for Background Retouching

Use the 3ds Max tool, which is frequently used by background artists, to learn the basic drawing process efficiently, and to learn retouching techniques that help 3D works and illustrations blend naturally.
*These are example images for better understanding.
Recommendations
Jay Kim's Class
Recommended by Experts in the Field
Section 01. Solidify the Basics
1. About the Artist & Creating Stylized Backgrounds
Biography of the artist & how to apply what you learned to your work
Working in the art industry, creating stylized background illustrations
The advent of cartoon rendering
2. The Stylized Background Style Starts from the Basics
Why the basics are important
Why should you study 3d tools: the advantages & an intro to the tools used in the industry
3.Frequently Used Functions and Shortcut Settings
Setting frequently used functions and shortcut keys
Section 02. Drawing Backgrounds Easily
4. Learn the Basics of Shapes and Some Useful Brush Tips
About commonly used brushes and how to use them
Drawing basic shapes (hexahedron, cylinder, cone, & sphere)
5. Coloring Technique According to Material
Material description lesson 1 (drawing tree, stone, rock, water)
Material description lesson 2 (drawing grass, fire, wooden post, etc.)
6. Coloring Method for Each Natural Object
Drawing fire, cloud, and sky
7. Drawing with a Silhouette
Draw using the Lasso tool
Draw using a layer mask
8. Drawing with Color Sketches
Drawing only with color without contrast
Express light and find a contrast
Section 03. Draw a Cute Background
9. What is Deformation?
Why we love cuteness
Understanding Deformation through an example
10. Let's Deform the Shape
Deform a car
Deform your house
11. Find a Casual Color
Understanding RGB, HSB, & Color Wheel
Tips for choosing a color
Using pastel colors
12. How to draw cute pictures
Set up cute situations
Add fairy tale elements
Section 04. Drawing a Picture with a Story
13. Understanding the Basics of Composition & Layout
Layout Basics
Compositions to avoid
Tips to create a good layout
14. Basics of Drawing Attractive Paintings: Create an Artwork with a Story
Tips for creating work that tells a story
Understanding Content & Visual Approach
Add emotional aspects
15. How not to look like a landscape painting?
How to avoid obvious layouts & drawings
Tips for using color not to look like a landscape painting
Section 05. Drawing Conspicuous Backgrounds
16. Elements that Make the Drawing Look Rustic
Immature touch, immature color, and immature layout
17. How to Use Light to make a Drawing Look Stylish
Why the saturation rises at the boundary between light and shadow
An illustration where you can feel the temperature of light
18. Why Paintings Deteriorate as the Level of Perfection Increases
Having insufficient basic skills & completion experience
Use Density only when & where it is needed
Learn the courage to stop
Section 06. Bonus: Basics of 3D Max Required to Work Effectively in Practical Work
19. 3D MAX 1 (Interface & Modeling)
Familiarize yourself with the basic interface
Learn only the minimum functions required for work (modeling, camera, light, and rendering)
20. 3D MAX 2 (Camera, Lighting, & Rendering)
Create a map with a cube and apply materials
Set up the camera and physical sky
21. 3D Max: Practical Exercise
Apply an image drawn with 3d Max to illustrator
Section 07. Tips for Studying Painting
22. Concluding the Class: Introducing Game & Artist and Art Book Recommendations
Artbooks, games, & artist recommendations
What does success mean to an artist?
Importance of self-branding
How to get lots of likes on your SNS
Tips on creating a portfolio
Words from the artist
Bonus: Illustration Production Video
Setting the illustration concept
Light settings, overall silhouette, and atmosphere settings
Using a 3D Render to configure objects required for the illustration
Applying a 3D Render object to a 2D illustration
Finish working on the Illustration
Interview
with Illustrator Jay Kim


Question.01
Why Should Artists Take This Class?


I learned to draw casual backgrounds after drawing backgrounds in a realistic style for a very long time. Therefore, I understand the difficulties of studying casual backgrounds better than anyone else. Thinking from a student's perspective, I will only point out and share the key points of what to draw and how to draw a cute background.
Question.02
What's the Purpose and Point
of this Class?


I wanted to create a class that encompasses not only the casual background but also the overall skills of the background conceptual painting through a solid basics class. From how to describe each material to learning a sense of deformation, color, illustration, and bonus 3ds Max skills, you will be able to increase your overall understanding of the various skills required by the background conceptual artist.
Question.03
Why is Worldbuilding Necessary
When Illustrating?


The biggest difference between the original background painting and the landscape painting is the concept. Putting a picture on top of a well-organized setting and story can keep your eyes on it longer. In addition, the creation of multiple stories based on a single worldview creates a structure between tasks and makes it more advantageous to form a portfolio. This can be a good tip for job seekers in the game/animation background industry.
Question.04
What were some aspects you paid most attention to when arranging this curriculum?


I believe that having fun drawing is more important than anything else. If you only study to draw well, you can get tired quickly and if the painter loses interest, the painting also loses vitality. I tried to convey the joy of creating a story by drawing skillfully and organizing the curriculum so that you can follow the process as easily as possible.
Required Programs
This course will use Adobe Photoshop CC.
Please purchase and install these program(s) for an optimized lecture experience.

*Photoshop CS5 and higher versions can be used to take this course.
*However, using Photoshop is recommended as you might have trouble if you use Procreate or Clip Studio.

*These programs and/or materials will not be provided with the course.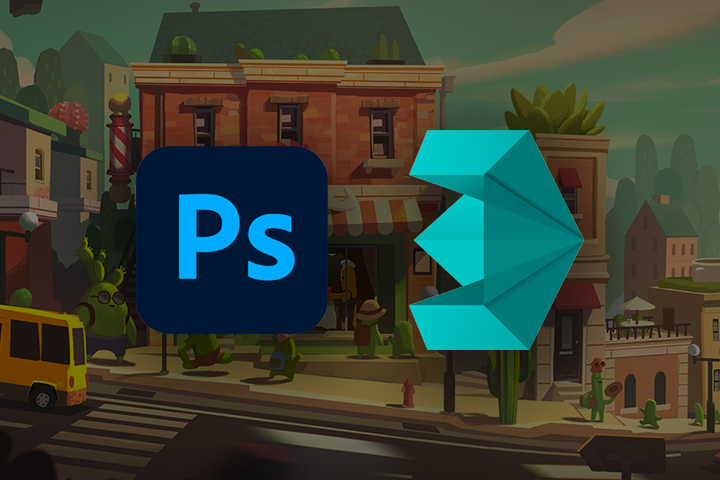 Recommended Classes
Like this class?
Then check these out!
[IMPORTANT NOTICE]

*Please note that the information on this page is subject to change without prior notice.
*Would you like to learn more about our refund policy? Please check here.
*Please check our FAQ for Copyright and Proprietary Rights, User-Generated Content, Security, and Violation information.