[Summersplash]ConceptArtist,AndreaCofrancesco Details
Class Intro
Concept Artist, Andrea Cofrancesco

"Having a good, solid technique is very important,
but what is even more important
is developing a strong and unique personal style"

Want to be more creative with your own original characters
while improving upon dynamics and expressions?
Learn how to create your own unique characters and illustrations,
through referenced, altered anatomy, faces & expressions,
dynamic poses, composition & backgrounds, and more
with concept artist Andrea Cofrancesco.

Content
Length: 20 videos
(Duration 17h 14m)
Difficulty: Basic
Unlimited views

Video Details
Audio: English
Subtitles: English

Software Required
Paint Tool Sai
(or any other drawing software)
Adobe Photoshop CC

Perks
Paint Tool Sai Brushes
Working Files
Expert Concept Artist
Andrea Cofrancesco's Profile & Portfolio
Andrea Cofrancesco
Concept Artist

Hello, my name is Andrea Cofrancesco.

I grew up in the 90's, and my first love for art
started with the 16-bit era,
the early fighting games,
the epic Filmation's cartoons, and all those
colorful-old school anime like Orange Road.

After graduating in acoustic physics
and electronic music at the
University of Music in Rome,
and a short yet intense music/studio career,
I decided to follow my real passion for visual arts.

Today I work in the game industry
as a professional concept artist,
character designer, and illustrator

During this class, you will learn
how to gather inspiration from any kind of reference,
and use it in a creative way to your advantage,
to build solid character designs
in a non-ordinary anime style.

You will learn, step-by-step,
the main features of character development,
from the anatomy and facial features,
to outfit and objects design, and
how to manage the creation of a character,
from an early sketch, up to the final render.

You will also see how to develop a composition
of a more complex illustration,
displaying more characters and a background.

Hope you enjoy this class.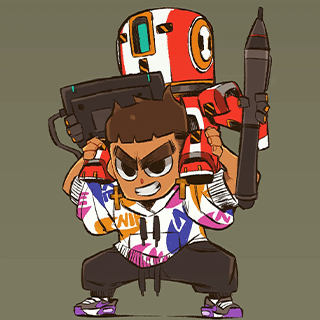 Concept Artist,
Andrea Cofrancesco
[Current]
Freelance Concept Artist, Character Designer, and Illustrator
Recognizable
Projects & Awards
[Other Roles]
Concept Artist, Character Designer, and Illustrator at Miniatures Games
Concepts Artist for Animated Movies
Concept Artist, Character Designer, and Illustrator for Video games
Scenarios, Maps, and Environment Artist for Video games
Icon Designer for Video games and Card Games
In-game Graphics for Video games
Illustrator for Comics, E-comics, and Children's Books
Instagram
From Reference to Character

Altered Anatomy

Face & Expressions
Hairstyles & Decorations

Creative Outfits

Creative Props
Building a Character

Dynamic Poses

Composition & Backgrounds
Being Creative
It doesn't take special tools and mediums to create a unique and original piece. In character design, the creative approach is the real key to creating an attractive original character. Learn to bring together references in the most creative way possible to step up your game.
Building Dynamic Characters
The awkward face and rigid posture doesn't give your character the best look. We will go over my approach to altered anatomy and facial expression to create more dynamic characters.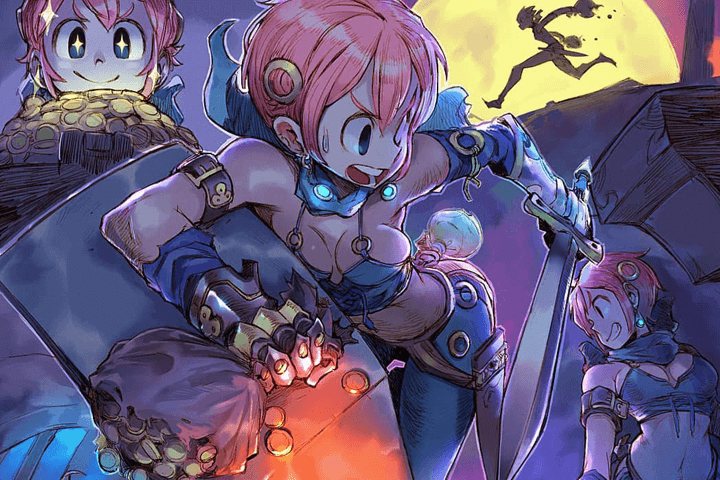 Adding Complexity to Your Design
What is the difference between a flat illustration, and a complex illustration? Learn to add backgrounds, props and more characters to your illustration to create a more interesting and complex design.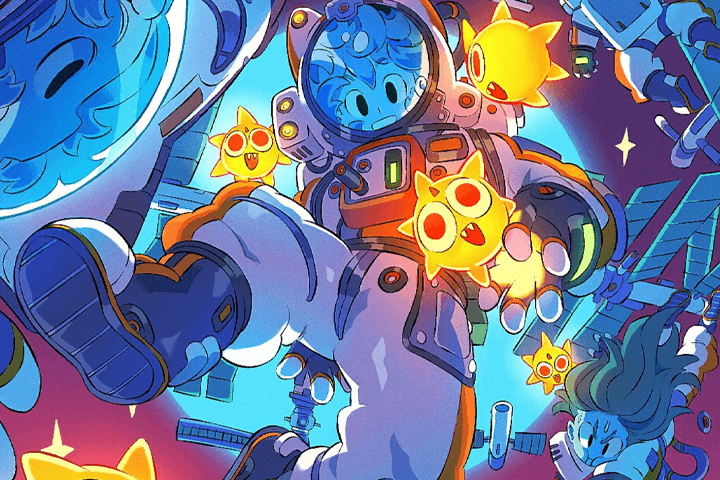 Class Details
You'll Learn
An overall look into my art style and my main inspiration/the meaning of character design and illustration.

How AC Uses References in Character Design

Reference research and how to effectively use references for creative character design.

Building a Character from Scratch

The creation of a character (anatomy, facial features, hair, outfit and objects design).
The Overview of AC's Character Drawing Process

A look at the process of a character drawing, from the rough sketch, up to the final render.

Creation of a Complex Illustration

Creating a dynamic illustration or scene with more characters and a background.

Finalization of a Complex Illustration

A look at how to clean, color and render a complex illustration or a dynamic scene.
Unlimited Access
Best Price
Buy now, get unlimited access.
(자동 구성) 가격이 인상됩니다.
This special offer ends soon.
Buy now and save!
01. Orientation
Introducing your instructor
What you will learn
Helpful websites and software
SECTION 02. Introduction to Character Design and Digital Illustration
02. Presentation
An overall look into my art style and what influenced me the most
03. Fundamentals of Character Design and Illustration
Overview of Character Design and Illustration
Preparation before getting into drawing
04. Setting up Your Workstation
Workstation setup
Going beyond tools & software
General workstation setups & how I setup mine
Brushes
What do you need to get into digital drawing?
05. Reference, Research, and Repeat
A guide to References Research and how to use them during the creation process
SECTION 03. Let's Get Started
06. From Reference to Character
How to use keywords as references to build characters
Keyword 1
Keyword 2
Keyword 3
SECTION 04. Building a Character
07. Anatomy
Understanding altered anatomy
The role of altered anatomy in original and unique art styles
08. Faces & Expressions
Overview of AC's approach to drawing male and female faces
Facial Expressions
Facial Gestures
09. Hairstyles, Facial Objects, and Decorations
Adding deatils to your character (head and face): Cool hairstyles, objects, and various decorations.
SECTION 05. Outfit Design
10. Using References
Using references to create original outfits for your character
11. Gathering Ideas
Learn how to implement elements from different references, into one unique outfit
12. Prop Design
Let's take a look at how we can improve a character with weapons and additional objects
SECTION 06. Cleaning and Finalizing a Character
13. Going from a Sketch to Clean Line Work
How I ink my drawings
14. Adding Colors to Your Line Work
How to choose colors
How to color your work
Things to keep in mind
15. Finalizing a Character
A brief look at how to improve the final look of a character: Textures, grain and altered tones
SECTION 07. Creating a Complex Illustration
16. Sketching Dynamic Poses
Let's see how to bring our characters to life by drawing dynamic and action poses from scratch.
17. Notions of Composition
How to put more figures in one scene
How to organize the canvas
18. Adding Life to Your Scene
Adding a creative background
Exploring additional elements that make your illustration full and lively
19. Final Touches
Finalizing a complex illustration
20. Final Thoughts
Before we finish the class
* The release date of this class, curriculum images, and associated content can be changed without prior notice.
Interview
with Concept artist Andrea Cofrancesco


Question.01
Is There a Specific Reason Why You Chose This Specific Topic/Themes?


I am a professional concept artist, character designer, and illustrator in the tabletop game industry. This has been my professional job for more than 10 years. I feel comfortable sharing my knowledge and experience of these topics with students.
Question.02
What Makes Your Class Different From Other Classes?


My class will not focus on building a drawing technique, but it will show how to work creatively to develop a recognizable art style that stands out among others in the industry. What is crucial in my opinion, is to have a unique art style, more than a solid technique at the expense of being a one-of-a-kind artist.
Question.03
Please Share Your Thoughts on the Job Market of the Industry


Art for entertainment purposes is a very large part of the industry today and is highly in demand. Companies can choose among the thousands of artists out there, so being unique and recognizable is crucial for artists today. Having a good and solid technique is very important, but what is even more important is to develop a strong and unique personal style in order to not disappear among lots of standard-styled artists. We should ask ourselves, "why should a company hire us instead of another artist?" "Can we bring something totally new and unseen to the industry?"
Question.04
Please Share Anything You Would Like to Add to Your Students.


Being an artist can be discouraging and hard sometimes, but if this is your true passion, I would suggest that you never give up. The more you put yourself into what you are doing with passion and consistency, the better results you will obtain!
Required Programs
This course will use Paint Tool Sai (students can follow along using similar software) and PhotoShop (Post-production).
Please purchase and install these program(s) for an optimized lecture experience.

*These programs and/or materials will not be provided with the lecture.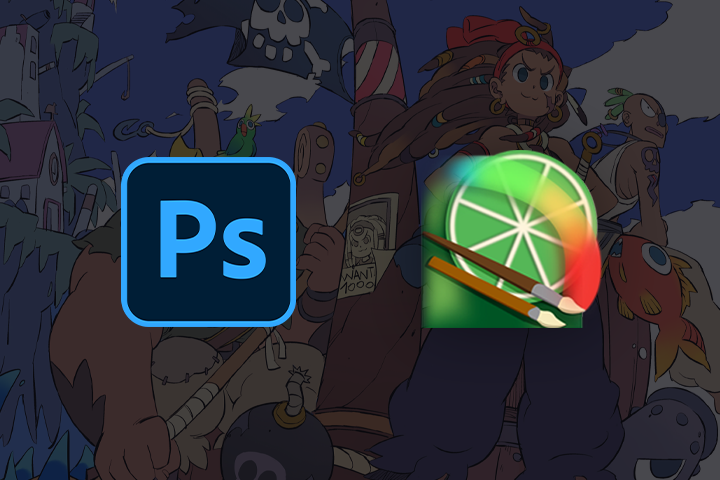 Recommended Class
Like this class?
Then check these out!


[IMPORTANT NOTICE]

*Please note that the information on this page is subject to change without prior notice.
*Would you like to learn more about our refund policy? Please check here.
*Please check our FAQ for Copyright and Proprietary Rights, User-Generated Content, Security, and Violation information.