ComicArtist,MikiMontllo Details
Class Intro
Comic Artist, Miki Montllo

"Find out how to turn your script ideas
into striking pages of comic book art."

Want to bring your stories to life?
Learn how to turn scripts into eye-catching comic pages
while keeping your originality:
from reading between the lines, and visualizing scenes,
to creating compelling characters and
dynamic backgrounds.

Content
Length: 27 videos
(Duration 15h 42m)
Difficulty: Basic
Unlimited views

Video Details
Audio: English
Subtitles: English
(In Production)

Software Required
Photoshop

Perks
TBD (WIP files)
Expert Comic Artist
Miki Montllo's Profile & Portfolio
Warship Jolly Roger Series

Author: Sylvain Runberg
Illustrator: Miki Montllo

Original Text: Cixin Liu
Adapted by: Sylvain Runberg
Illustrator: Miki Montllo

Author/Illustrator: Miki Montllo
Miki Montllo
Comic Artist

Hello, my name is Miki Montlló,
and I am a Comic Artist living
in the mountains of Spain.

I started off my career as a concept artist,
designing backgrounds and characters
for games and animated movies.

Then in 2011, I decided to drop everything to pursue
my life-long dream of becoming a comic artist.
I now spend my days working on different comics
and collaborating with companies
such as Netflix and Blizzard.

With this class, I want to take all that I've learned
and use that knowledge
to provide you with in-depth insights
for turning your script into a comic.
That includes the key components
that you'll need to know if you're interested
in working on bigger projects.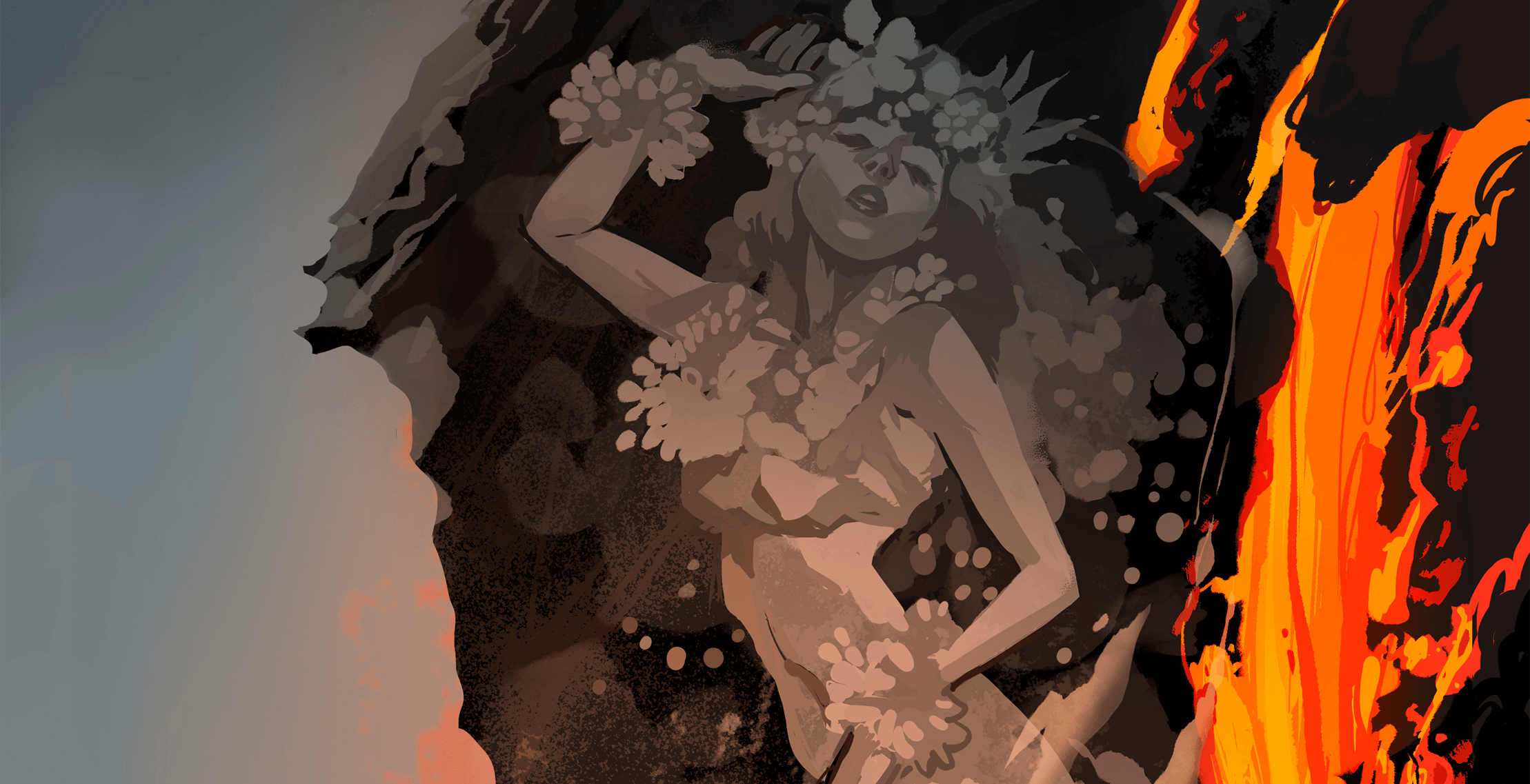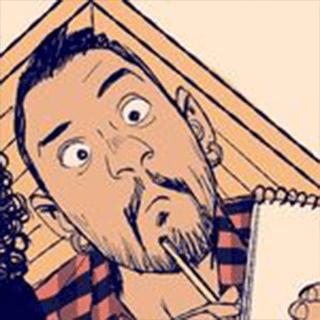 Comic Artist,
Miki Montllo
[Current]
Comic Artist at Netflix, Inc.
Recognizable
Projects & Awards
[Previous]
Comic Artist and Illustrator at EDitions Dargaud Lombard (Apr 2012- Nov 2020)
Comic Artist at Blizzard Entertainment (Nov - Dec 2016)
Concept Artist at Cartoon Saloon (May-Nov 2016)
Teacher at CGMA (Jul 2014- Jun 2016)
Background Artist at Axis Animation (Jun - Aug 2015)
Concept Artist at LAIKA (Sep- Nov 2014)
Concept Artist at Headless Animation (Jun- Jul 2014)
Background Artist at Revolution Software (Aug-May 2012)


Instagram
Transition: Storyboard to comic page
References and Visualization
Flip the Script
One of the key parts of comic art is transferring scripts into pages. To do so, you really need to understand the scripts. Using my knowledge as a professional comic artist, I will help you read between the lines, visualize the scenes, and turn them into comic pages.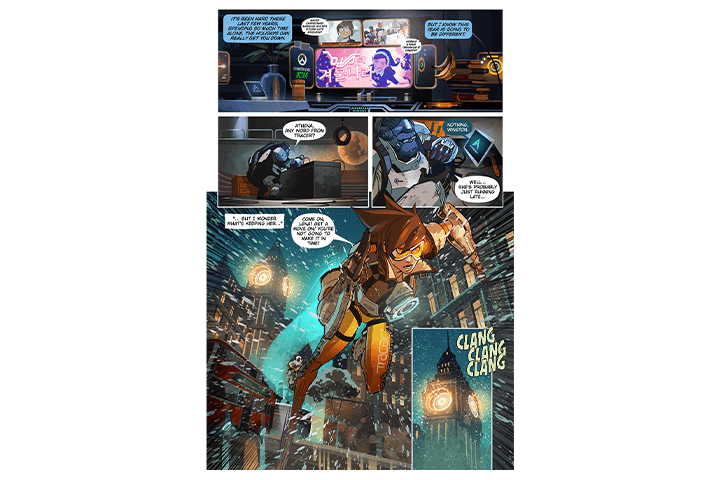 Design Your Originals
As a comic artist, how can you distinguish your comic from others? It's all about how it looks. With all the concepts and stories in mind, you need to manage to keep your illustrations original. I will talk about how to design compelling characters and backgrounds that best describe their stories.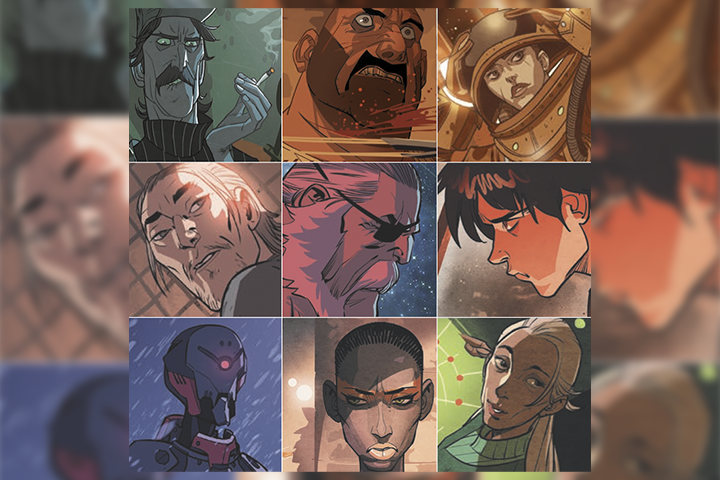 Keep Your Magic
I say you need a bit of magic to keep yourself focused when working on a comic. During the class, I will be sharing my experience working as a comic artist in the field. Beginner or not, it's always best to learn from others' experiences. If you want to work on a comic but you're feeling lost—don't worry, you're not alone.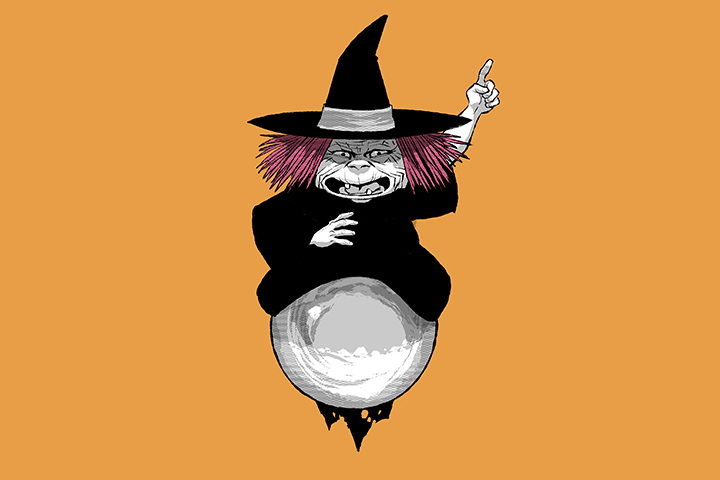 Class Details
You'll Learn
We will read the provided scripts carefully together and analyze them to see which part would go into the storyboard. To give the correct pictures of the scenes, we must pick and choose which details we need to share.

Remember that we have limited panels and pages. If we draw every movement and scene, it won't be a comic anymore. I will be sharing my tips and the rules I go by when I plan a page, so you are ready to do the same with any script.

You don't want your comics to be wordy. In that case, how could you deliver the story? Welcome to character design in comic art. You will learn how I design characters based on their stories and find out how I manage to show different feelings using diverse facial expressions.
Believe it or not, we, as comic artists, choose the comic page templates strategically. Out of different page templates, we must select the one that best fits the panels. There are plenty of things for you to consider tool: timing, sense of riding, size of each panel, distribution, etc. Here is my tips and tricks in page composition.

What is so different about "inking"? Unlike illustration, we don't do "linework" after a sketch; we "ink" the page. There is no comic without inking the page. During this class, I will go over different aspects of inking, including ink brushes, how its distributed, and the history of black and white in the history of comics. .

Like other comic elements, coloring also has its purpose as a tool in storytelling. To correctly deliver the story, you would need to understand how coloring works in comics. I will walk you through the coloring process step by step so you can practice and experiment with this tool.
Unlimited Access
Best Price
Buy now, get unlimited access.
(자동 구성) 가격이 인상됩니다.
This special offer ends soon.
Buy now and save!
01. Orientation
Introducing your instructor
What you will learn
Programs used
SECTION 02. Reading Between the Lines
02. Understanding the Script
Reading the script
Creating a storyboard template
Basic units in comics: page/sequence, etc.
03. The Primary Storyboard 1
What to draw in every panel.
Learning what is the essential information
Sketching the panels
04. The Primary Storyboard 2
Can I skip a panel?
How to mix panels
05. Page Composition
Composing a page
the Z scheme: Western and Eastern reading sense
The use of timing
Sense of reading
Different size and types of panels and how to use them
06. Rule of Thirds
Understanding the rule of the thirds
Applying the rule of the thirds to a page
SECTION 03. Characters in Comics
07. Sketching your Characters
The sketch
Shaping
How to create a compelling character based on an archetype
08. Inking your Characters
Logics of inking
Different styles
Light and inking
The use of black
09. Color Theory
Color theory overview: the 3 pillars of color
How to use complementary and tertiary palettes
10. Color Sphere Exercise
Applying color sphere
Color sphere exercise: warm tones
Color sphere exercise: cold tones
11. Painting your Characters
Flat coloring
Applying lights to painting
Applying rim light to painting
SECTION 04. Planning the Page
12. Setting Up a Comic Page Template
Comic page tools overview: size/ resolution/ cutting lines/ organizing folders
Understanding the technical data behind the comic page
13. Translating your Primary Storyboard to the Page
Copying your storyboard to the final page.
The margins
Distribution of texts
14. Choosing the right action moment
Choosing the ideal moment
What needs to be contained in every frame
SECTION 05. Delivery and Visualization
15. The Importance of Expressions in Characters
Different kinds of expression
Which muscles are important
How to make an expressive character
Body language
16. Using Yourself for Expression Reference
Taking pictures for self-reference
How to distort the image properly
transforming the reference into the character
17. Background for Your Scene
The sketch
How to create a compelling background
What to keep in mind when creating a background
18. Sketching the Page
Building the characters
Basic perspective for backgrounds
SECTION 06. Black and White
19. Inking the Page
Inking the characters
Ink distribution study
Kinetic lines
Texture brushes
20. The Use of Black and White
Studying other inkers' work
Uses of black and white in comics history
SECTION 07. Composing a Page
21. Composition Applied to a Panel
Different camera angles & shots
Distribution of characters
What is the right amount of information/detail
SECTION 08. Coloring a Comic Page
22. Flat Coloring
What is the correct range of colors for flatting
Order in layering
Correcting the flats before lighting
23. Color Palettes
Use of color and emotions
Less is more
Color as a narrative tool
24. The Use of Light on the Page
Use of light to emphasize narrative
Applying light to your characters and integrating them into the background
Applying light to your backgrounds
SECTION 09. Toolbox for Comic Artists
25. How to Draw Interesting Sound Effects
Fonts and sound effects
Tools used to create them
Size and importance
26. Experimenting with Values and Color
The use of photography filters
The use of selective color
Speech bubbles
27. Finishing the Class
We will discuss previous content and bring the class to a conclusion
Interview
with 2D Comic Artist Miki Montllo


Question.01
Is there a specific reason why you chose this specific topic/themes?


I chose to create comic-based content because comics have always been my passion, and also one of the richest ways to be a storyteller artist. I want to take the skills I've learned throughout my experience making comics while adapting to different markets and teach it in the most practical and entertaining way possible.
Question.02
Could you please share how you started your journey in the industry?


My start as a comic artist was a bit atypical since my initial years were more animation oriented. I worked on several movies and projects, but I always felt I wanted to have more control over the stories I was working on; so I made a little comic project, only 4 pages, and I showed it to a publisher in a comic con. I got a contract and that project became a science fiction saga!
Question.03
Please Share Your Thoughts on the Job Market of the Industry.


The comic industry is challenging for many reasons. First, you need a complete set of skills that takes years to develop. Second, the new generations are really talented, so you need to be really good! And third, the industry is constantly changing. With every new form of technology, the way we publish and read comics evolves, and we need to be able to adapt to those changes.
Question.04
What are "go-to" or "must-have" tools in your industry, and why?


What I love about comics is that they are, in fact, very cheap to produce. Your main tool is time. You need planning, lots of planning. If you go for traditional media, a pencil, paper, maybe some ink, and brushes are all you really need. If you go digital, get a tablet, a laptop, or an iPad, and you are ready to create some magic!
Required Programs
This course will use Photoshop.
Please purchase and install these program(s) for an optimized lecture experience.

*These programs and/or materials will not be provided with the lecture.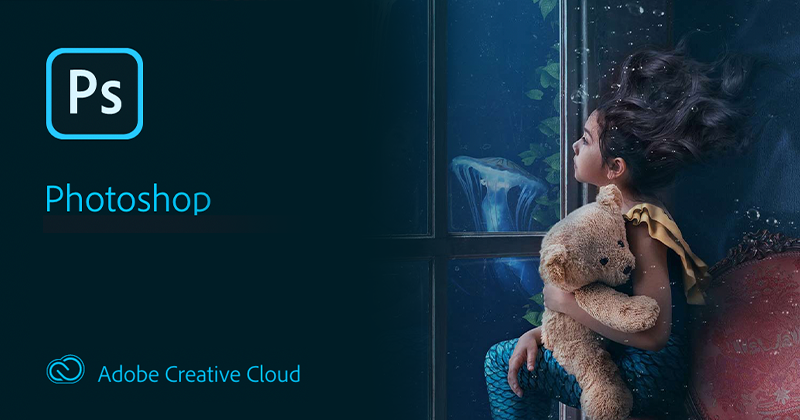 Recommended Classes
Like this class?
Then check these out!
[IMPORTANT NOTICE]

*Please note that the information on this page is subject to change without prior notice.
*Would you like to learn more about our refund policy? Please check here.
*Please check our FAQ for Copyright and Proprietary Rights, User-Generated Content, Security, and Violation information.